A disabled veteran saved a cat but what he didn't know was the cat rescued him too. "I'm a disabled veteran and this is my cat Camille-lynn who helps with my anxiety issues from things that happened to me in the army," reddit user rukia8492 wrote.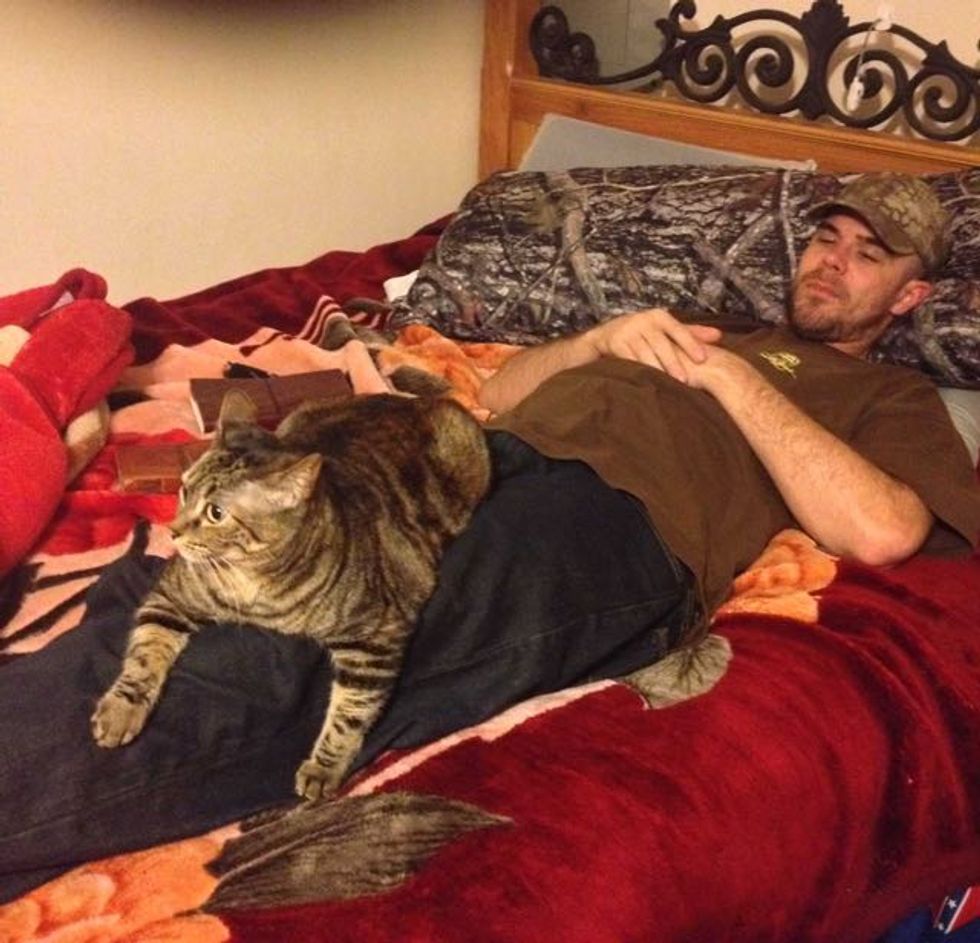 He shares his story with Love Meow:
I have nine years of service in the military with three tours of Afghanistan.
Camille-lynn came into my life in late November 2013 while I was stationed in Hawaii. I had just had surgery on my right ankle to reconstruct the tendons which was extremely painful. While I was recovering my wife saw a post on the Schofield barracks pet page of Facebook asking if anybody would like a cat free to a good home. My wife asked me if we could have her and I said 'Yes!'. We drove over and took her home. That cat was Camille-lynn. After a few days where she became used to our home I noticed Camille was extremly affectionate.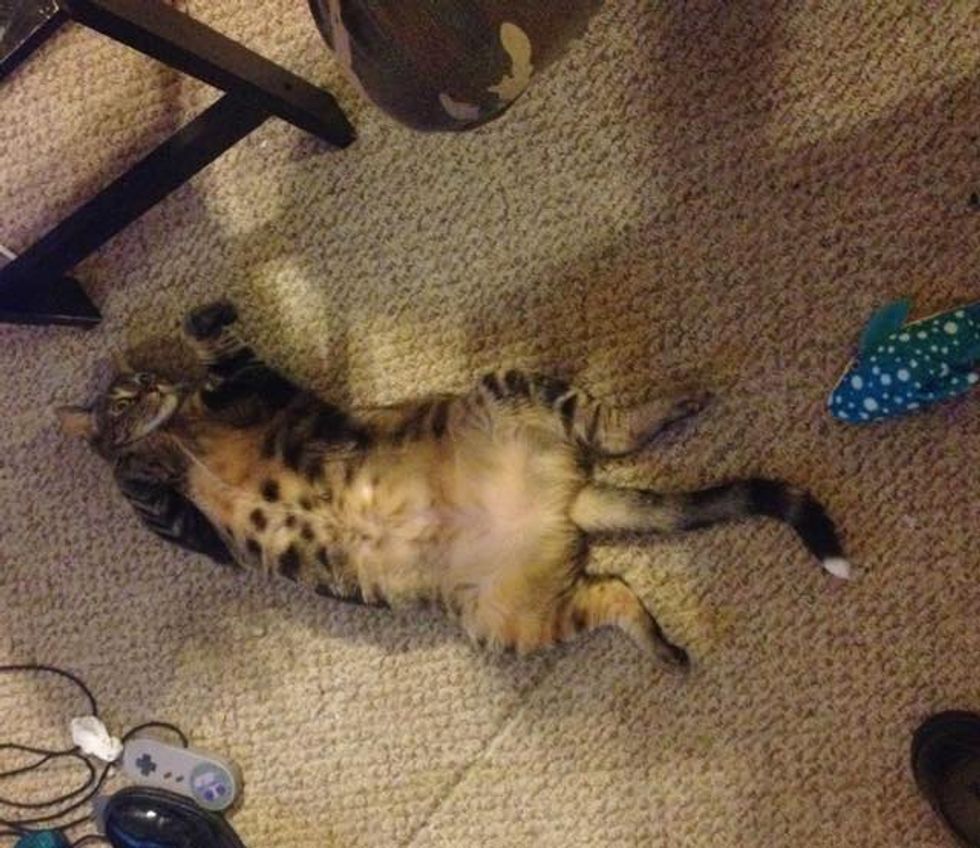 A week and a half after we got Camille I had one of my anxiety attacks that are the result of an incident that happened in my second tour of Afghanistan where I was the first person on the scene of a helicopter crash and pulled the survivors to safety and recovered the bodies of those that had perished. During my anxiety attack, Camille walked onto my chest as I lay on my bed and began to knead her paws on my chest. Around this time she also began to sleep either near me or on me.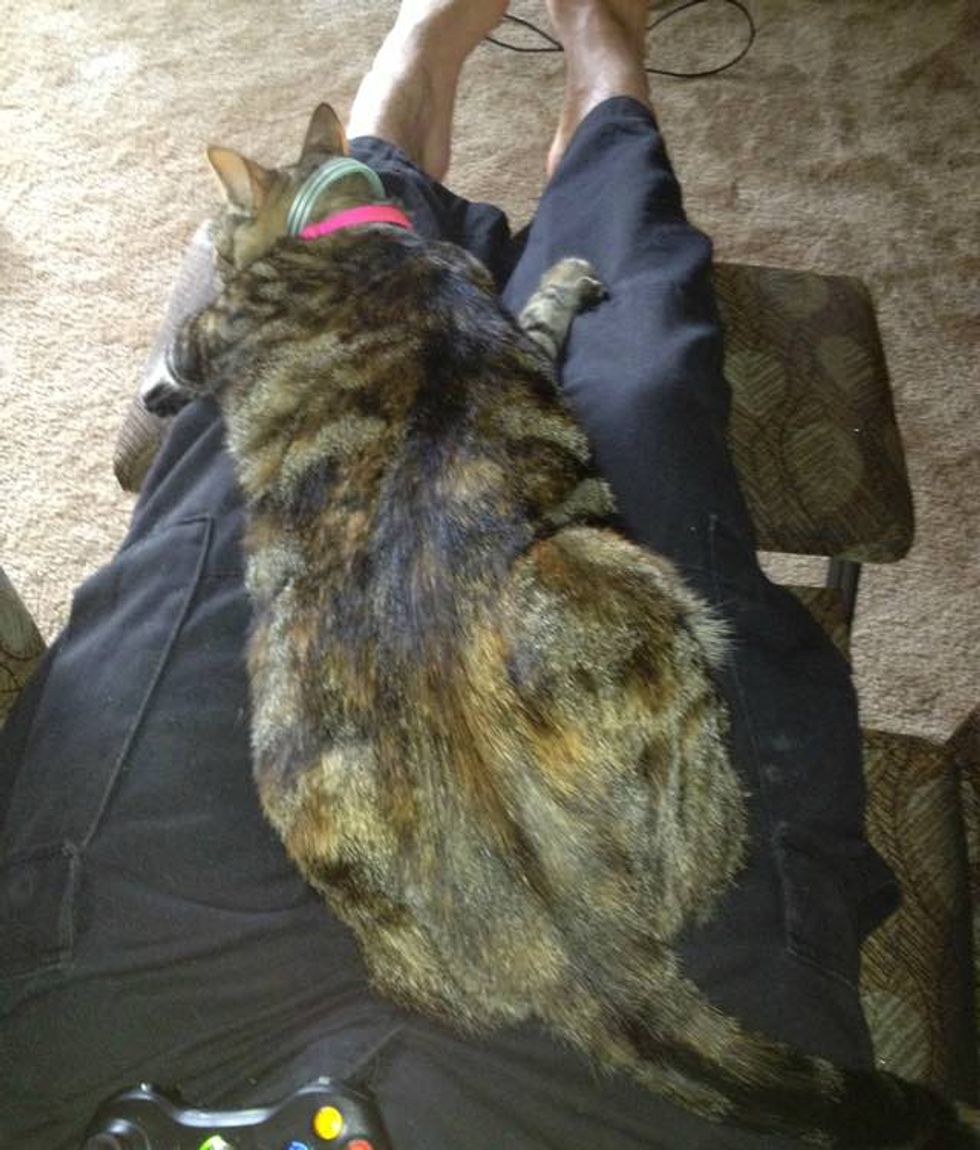 I got out of the army in June 2014 and flew from Hawaii to Florida with Camille there in the cabin of the plan right next to me.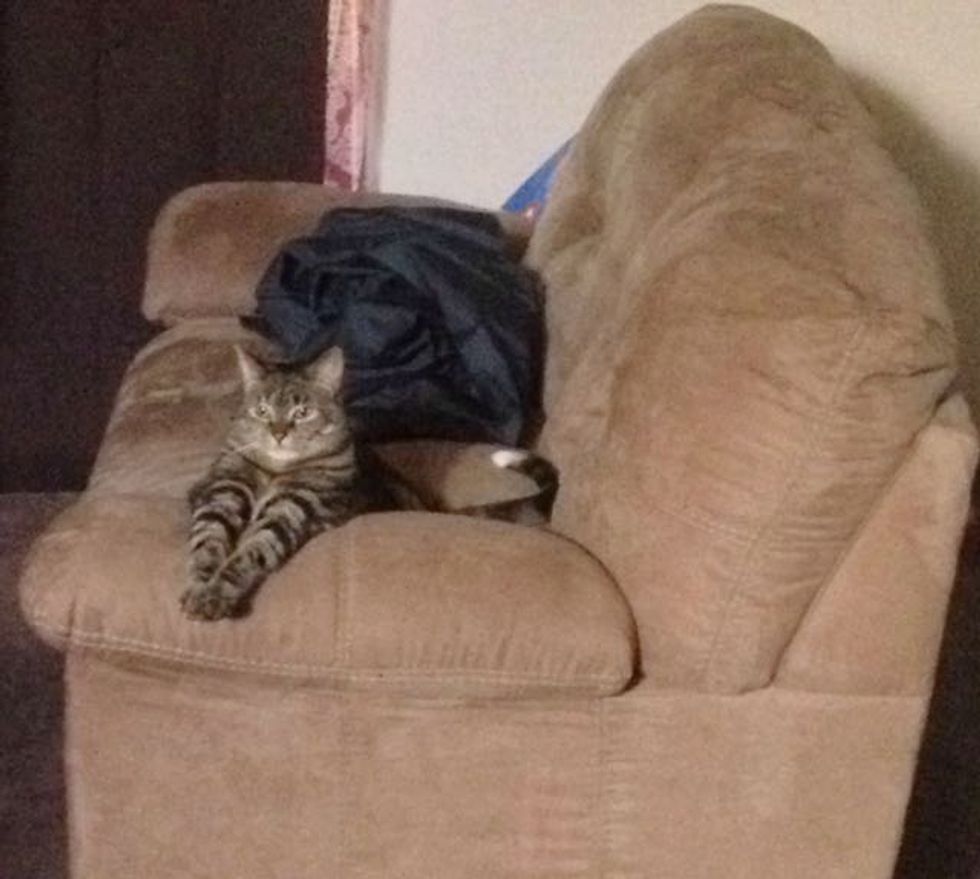 It's 2015 now and I would not give her up for the world. To this day she continues to help with my anxiety attacks and sleeps next to me and on top of me at times.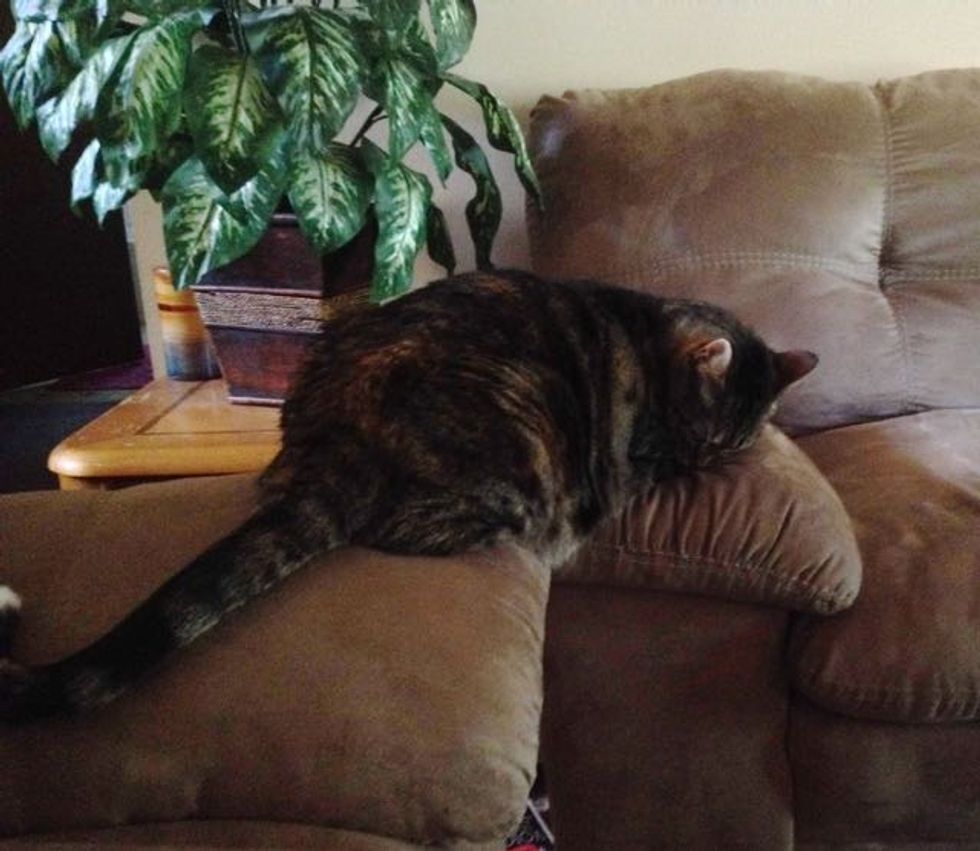 This cat has saved my life numerous times just like I saved her.