A feral cat showed up in a family's backyard and decided to make it her nature's nesting place.
She gave birth to a singleton -- an adorable ginger boy.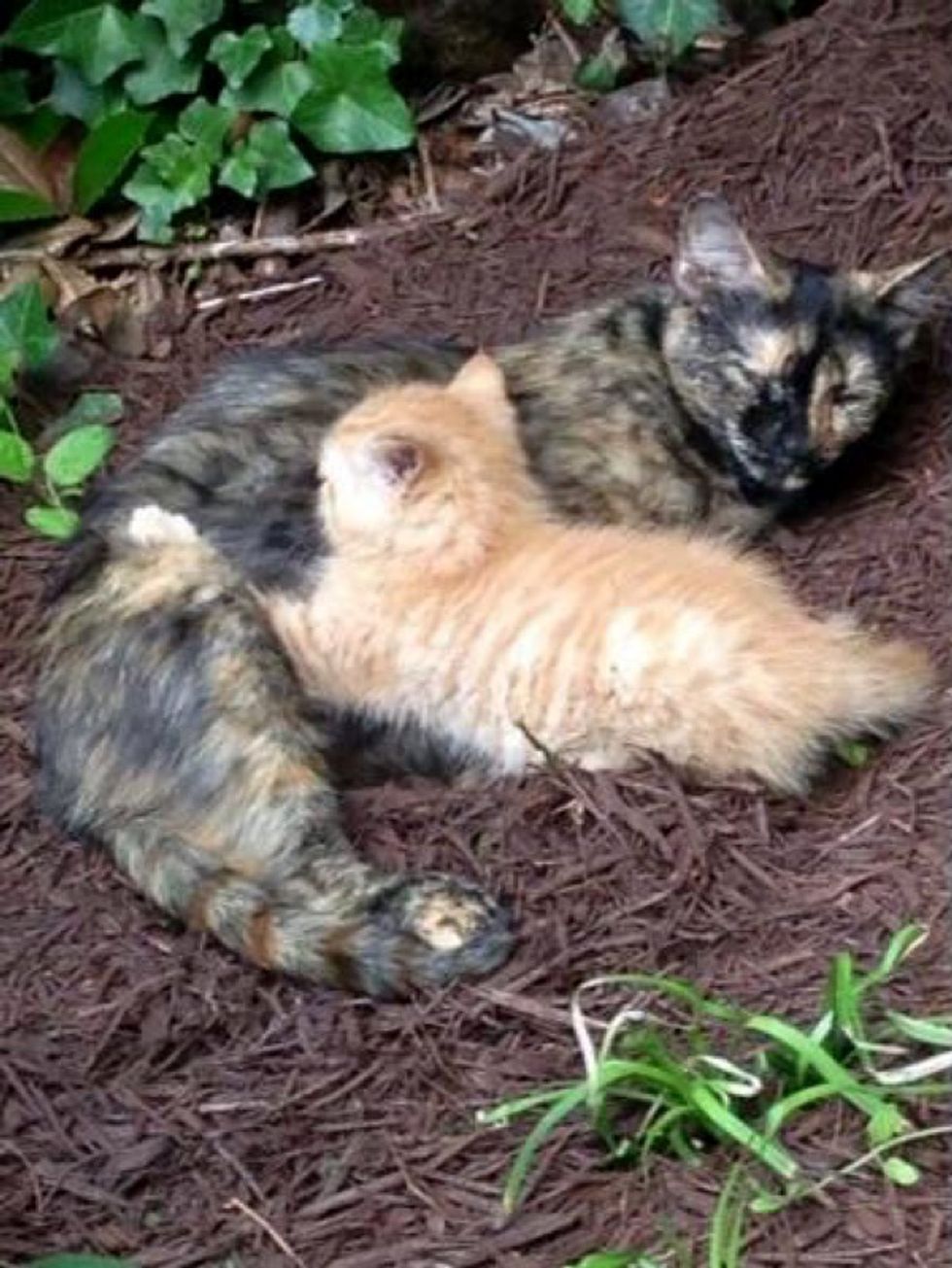 imgur/tessiyy
Before the kitty chose the yard as her birthing place, the family had been trying to catch her and get her spayed for quite sometime, but the elusive feline had outwitted her humans every time they attempted to trap her.
"We even got one of those big humane cage traps. Unfortunately she was super skittish," imgur user tessiyy said via reddit.
After she gave birth to the kitten, things began to change. "We managed to catch both of them after the kitten was born."
With their need for food, care and shelter, the feral mama decided to accept her humans' help. Day by day, she learned to trust and began to love as her humans assisted her raising her single child.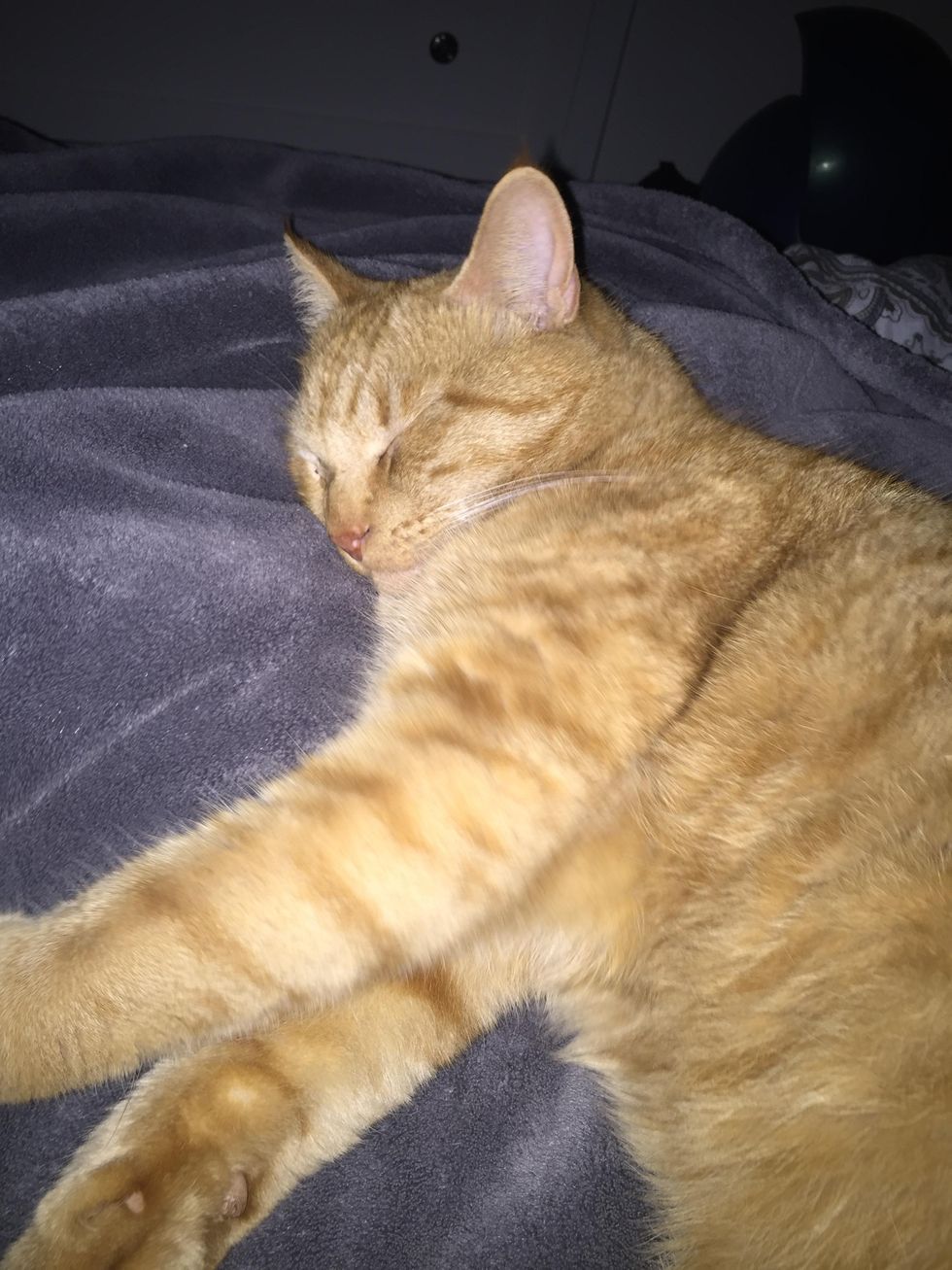 imgur/tessiyy
Once mama was done nursing, they had both spayed and neutered. The family found mama a loving home to one of their close friends, while the little ginger boy had claimed their house as his forever home.
Four years after they took in the mother and son, they are doing well and running their houses like they own them.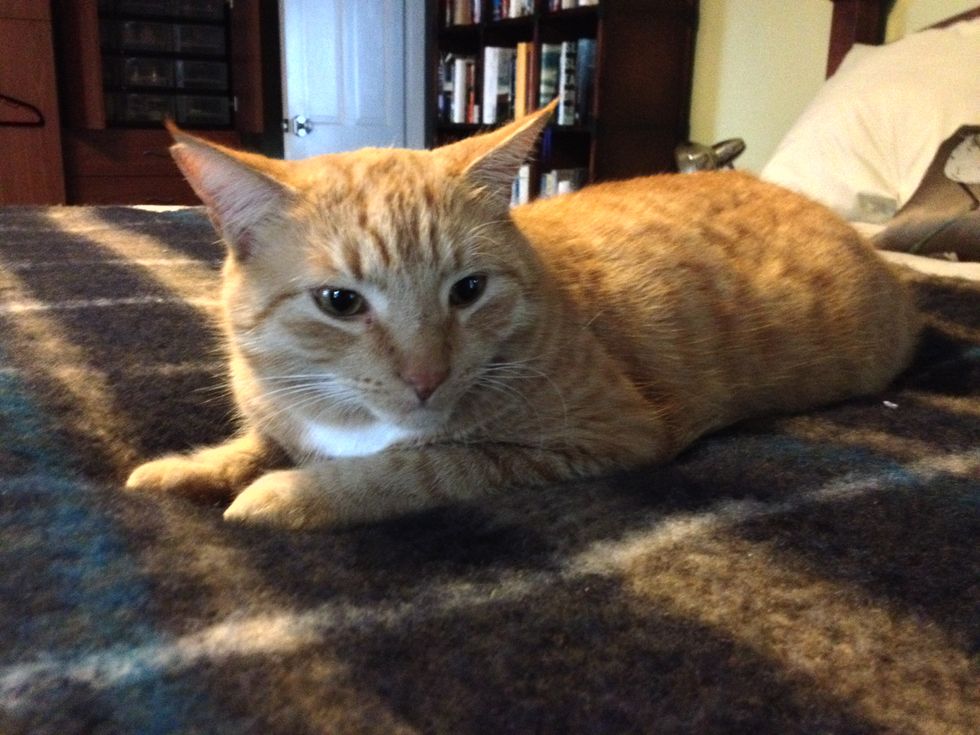 imgur/tessiyy
Happy little guy!
The ginger boy has grown into a handsome cat!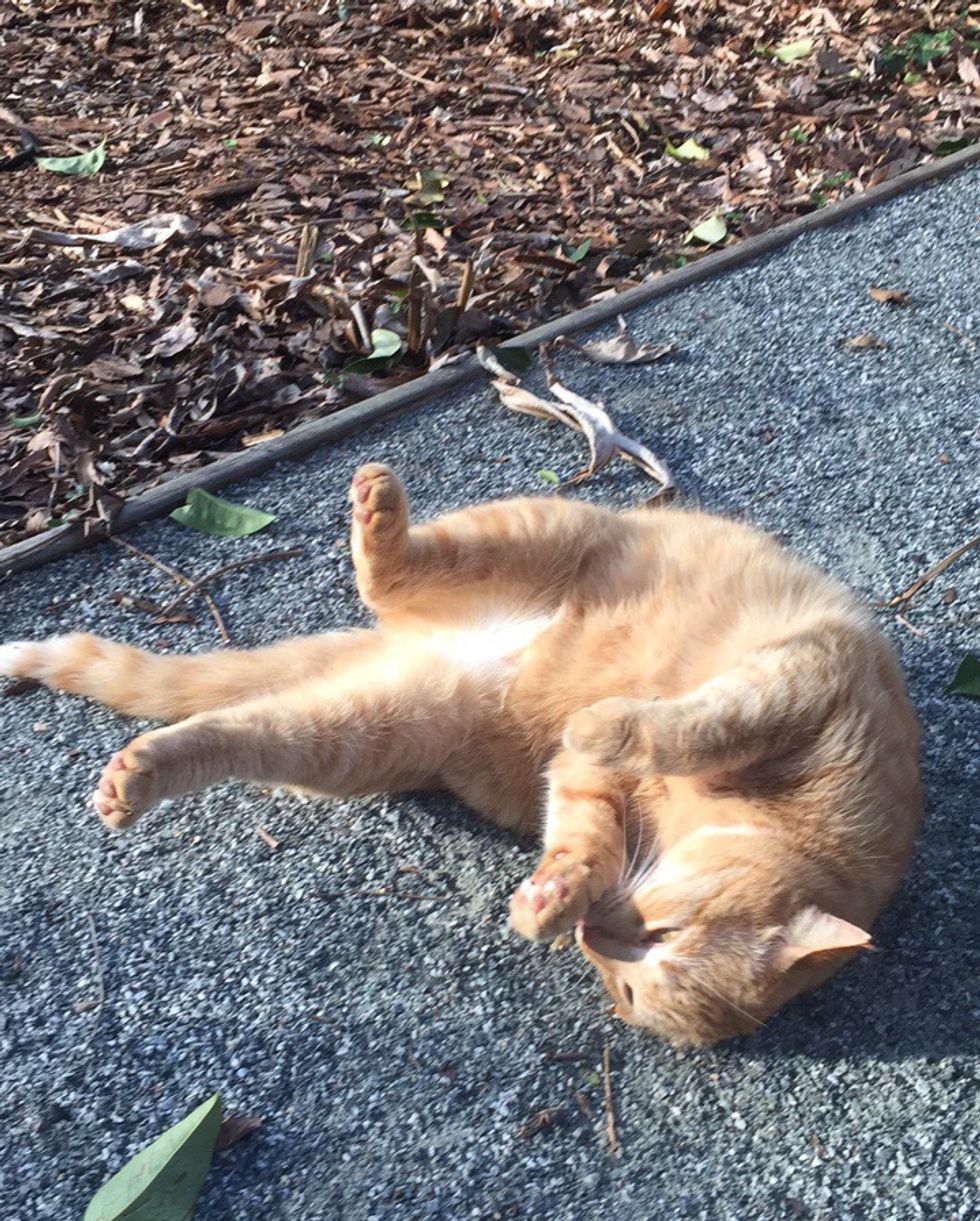 imgur/tessiyy
Sweet mama cat picked the purrfect home to have her baby. Perhaps, she knew that the family would not give up on them!
Kitty smiles when he naps.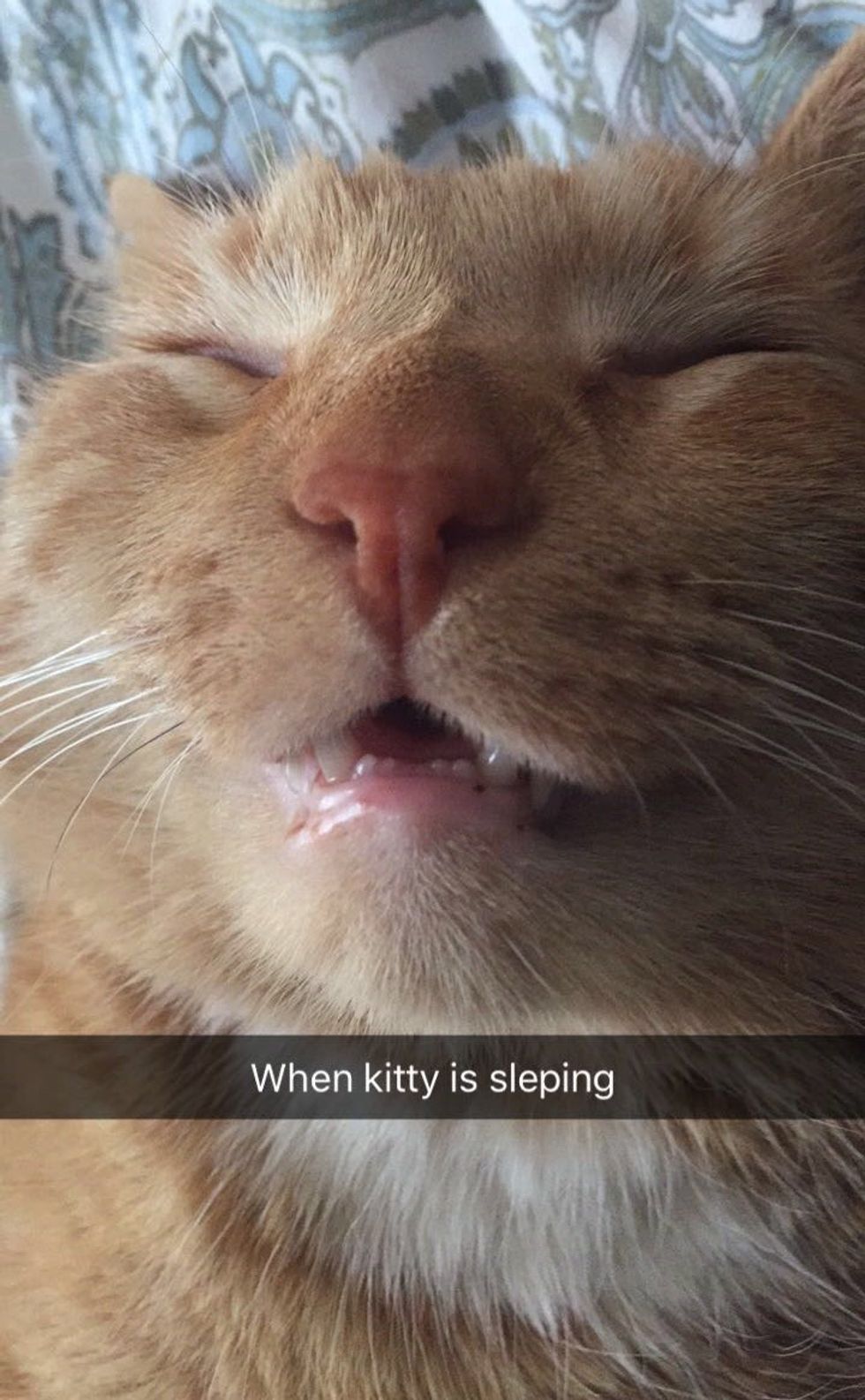 imgur/tessiyy
From feral life to happy forever home!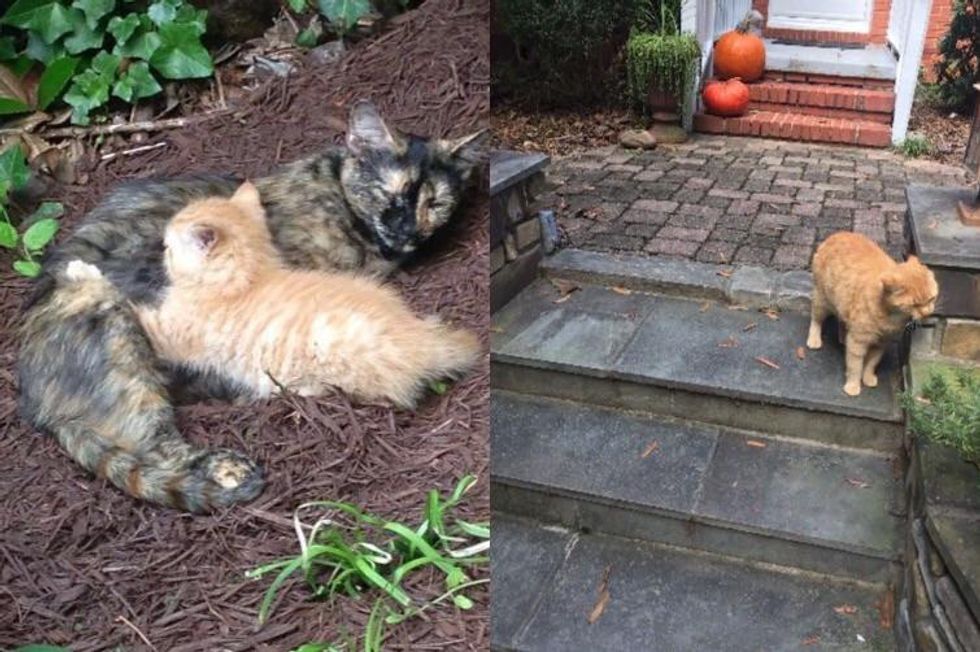 imgur/tessiyy
Share this story with your friends. (More info: reddit)

Related story: 2 Stray Cat Moms Surprise Woman with 8 Babies on Her Patio