Four rescue furballs are eating their hearts out at lunch time. Singing the nom song in purrfect harmony. They were rescued by a good Samaritan in Japan who also found the stray cat mama. There are three furry girls and one boy.
Nom nom in purrfect harmony...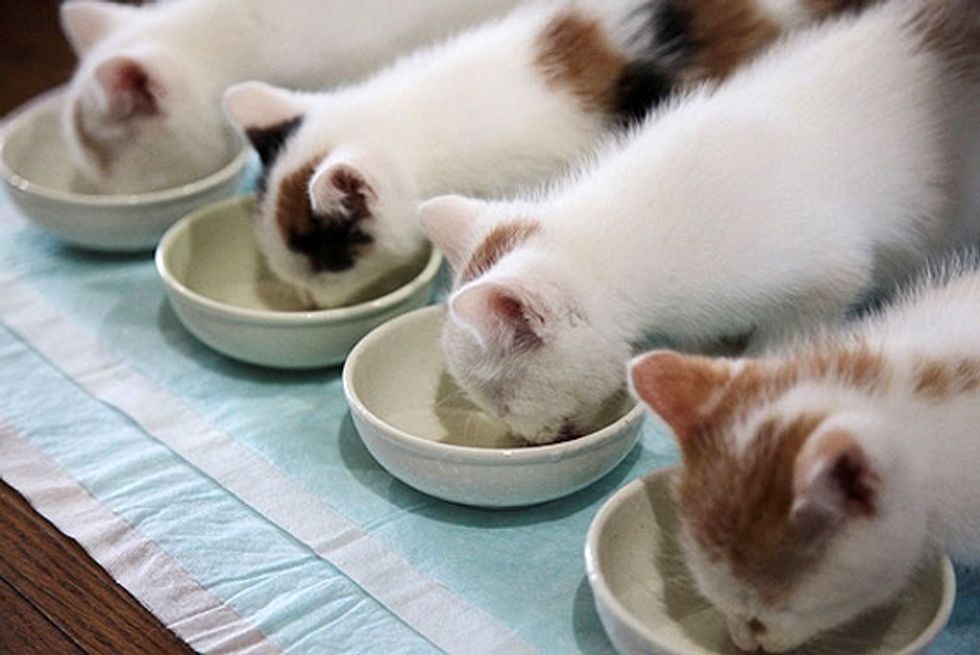 Happy tail...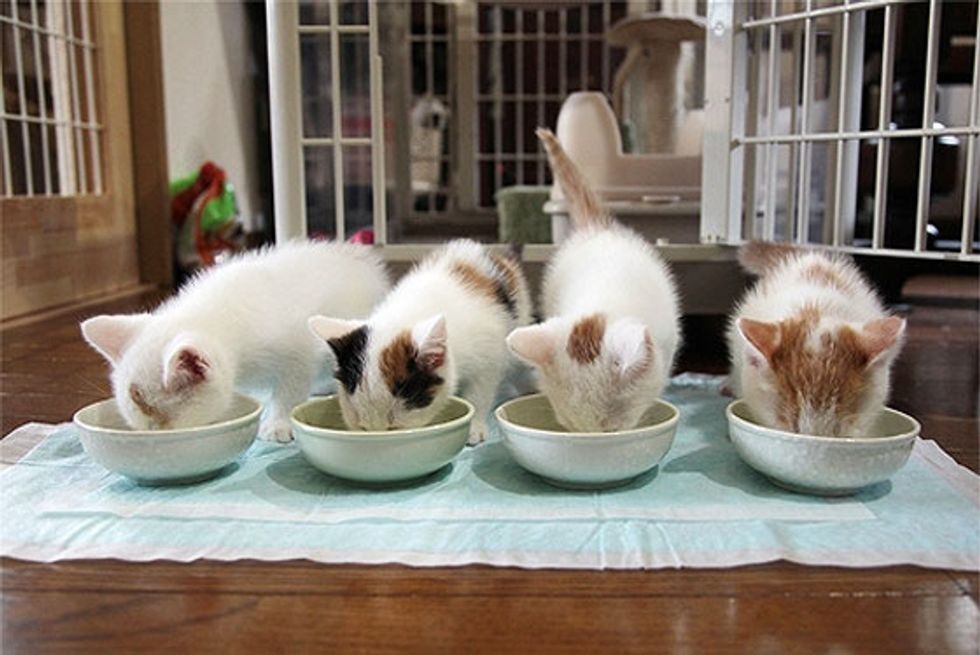 Other rescue kitties in the house are watching...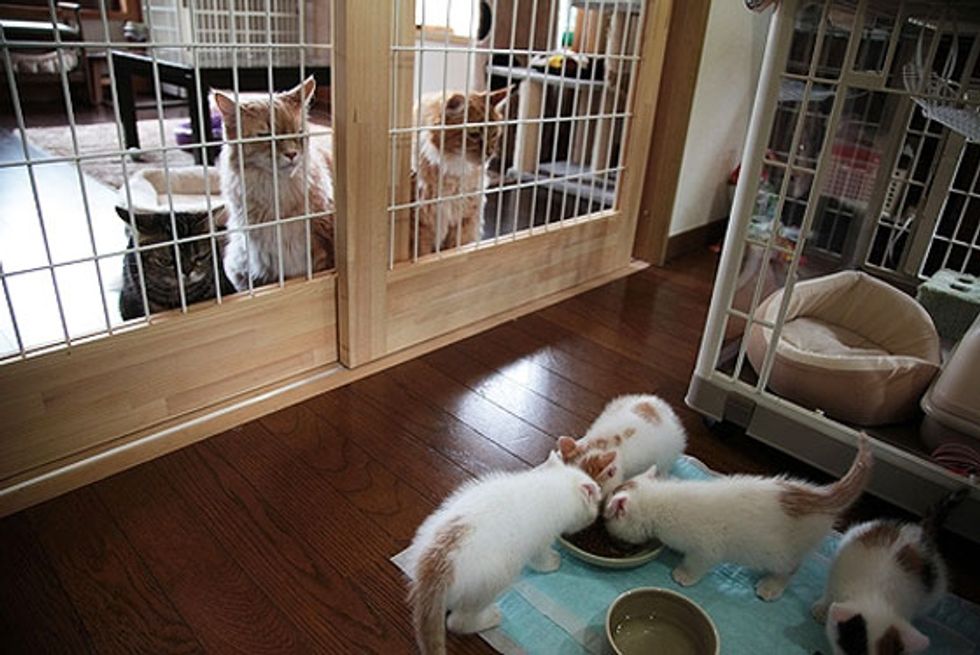 After eating, a group nap is required...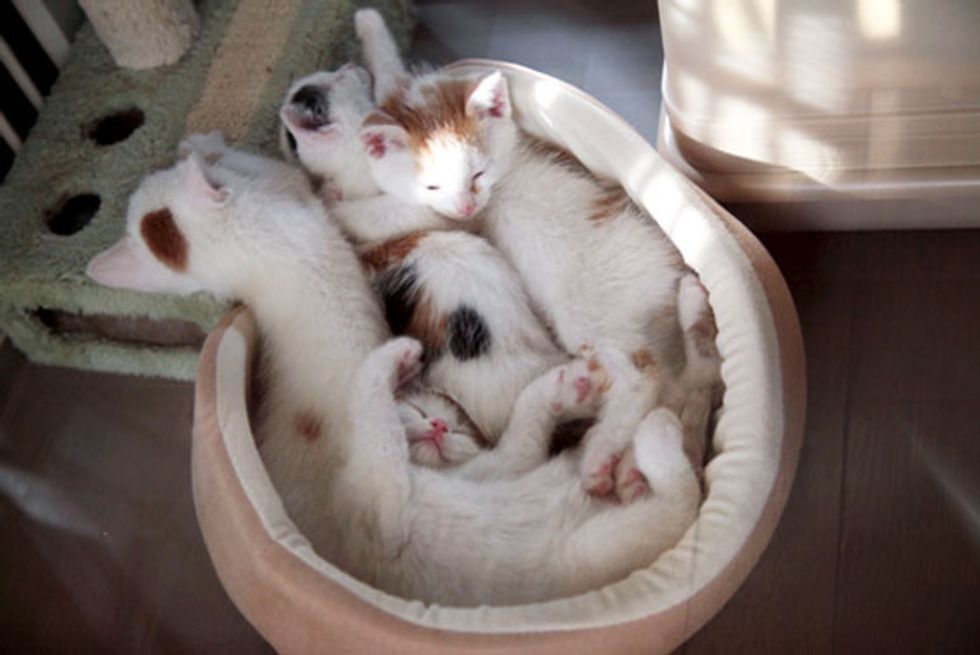 Photos by ©Wakaba (blog). Kitty family photo. Smile!