This adorable Scottish Fold kitten is following his human around while exploring every corner of his home, waddling about with his poofy tail up. This is the next level of cute.
[Scroll down for video]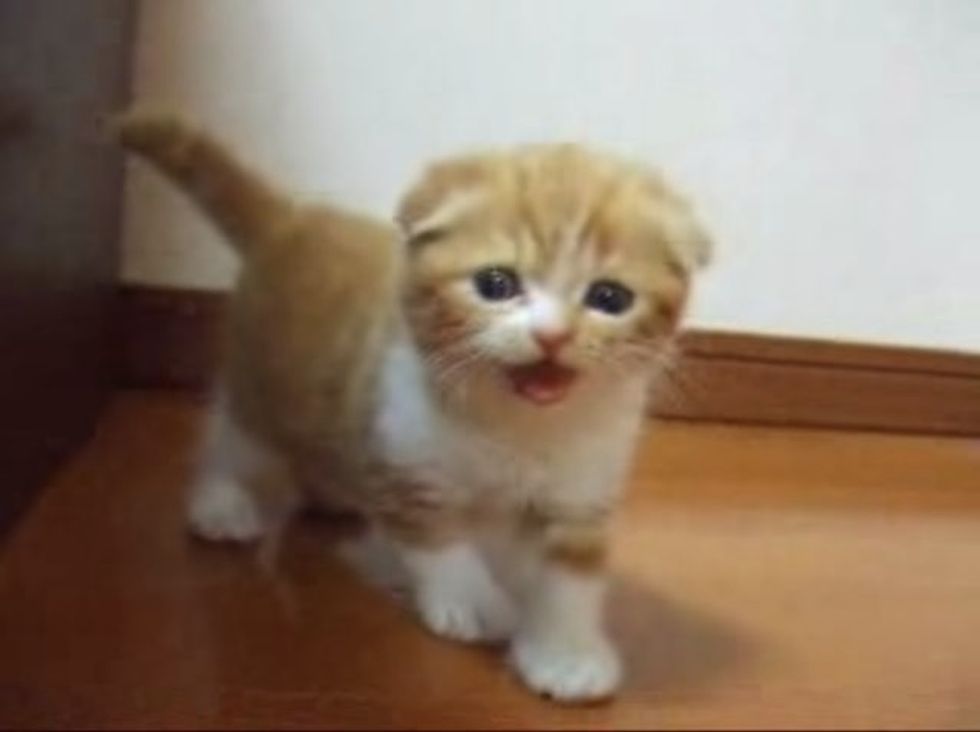 When he starts running towards his human, it just melts my heart! Watch this cute video :):
D'awww!