A rescued kitten befriended a tuxedo when they needed each other the most.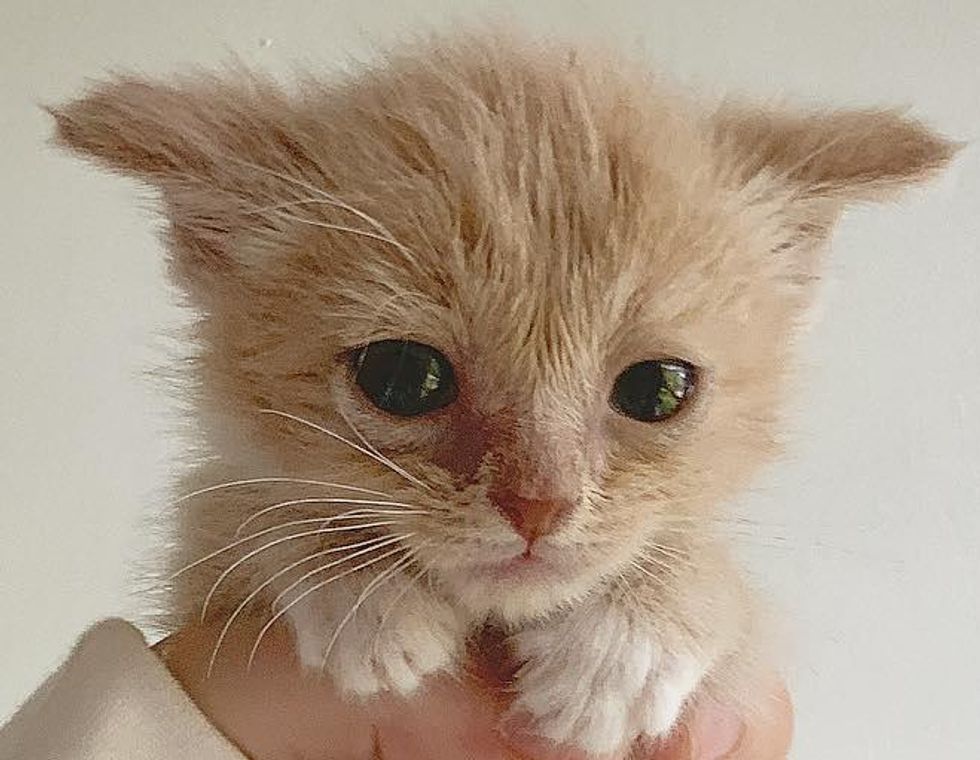 Meep the rescued kittenMurphy's Law Animal Rescue
Late last month, Murphy's Law Animal Rescue (an animal rescue in North Carolina) was contacted about a tiny cream colored kitten in desperate need of help.

The kitten was in rough shape and couldn't open his eyes as they were crusted shut. "They asked if we could help this 'sick kitten that was found,' how could we refuse? We rallied around him and gave him every ounce of critical care we could," Sarah Kelly, founder of the rescue, shared.
The kitten was just skin and bones and couldn't eat without assistance. Sarah and her team fed him with a syringe around the clock while they provided supportive care, medication, fluids, and plenty of TLC.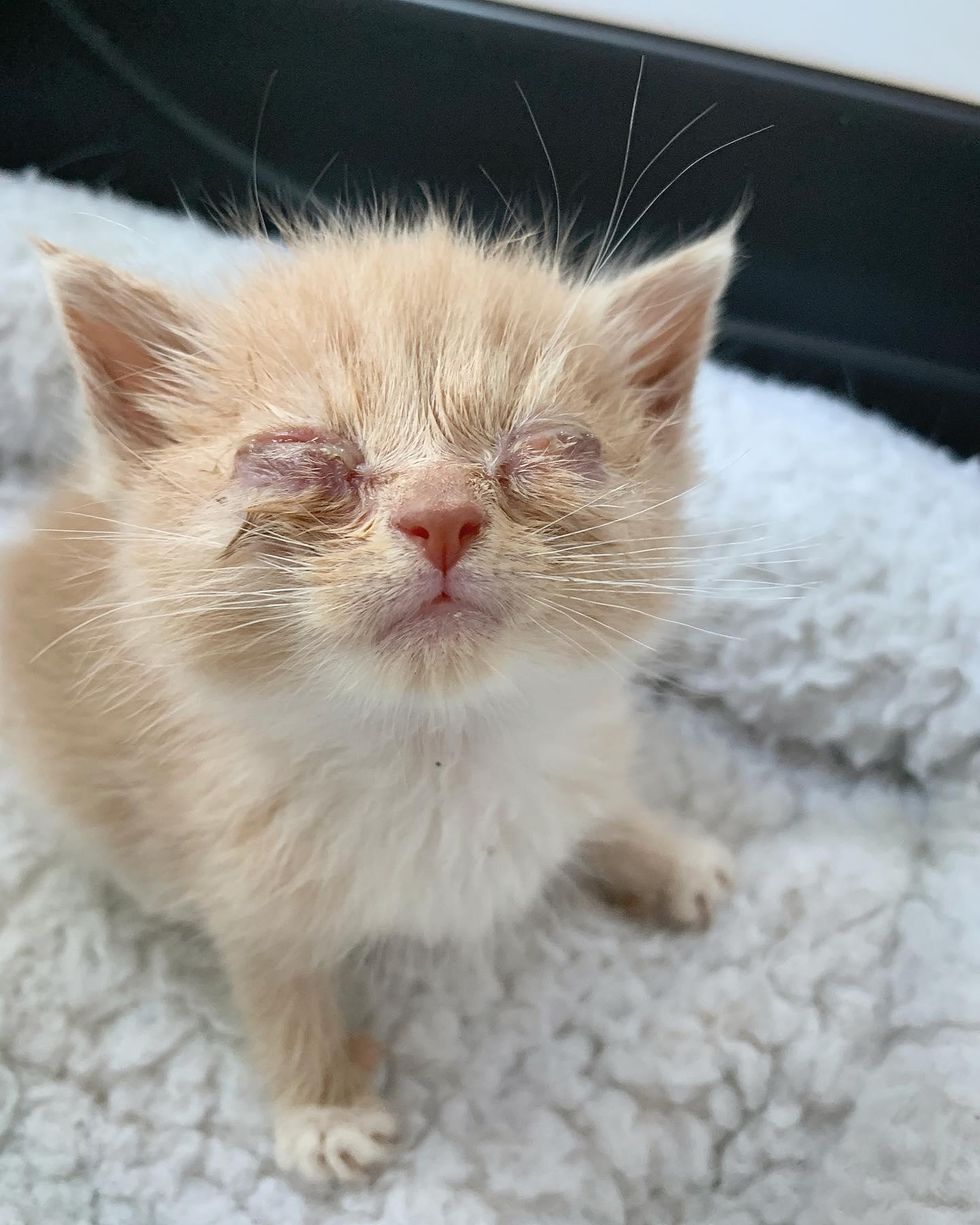 He was found alone in poor shapeMurphy's Law Animal Rescue
"We were doing all we could to pull this guy through. We gave him the name 'Meep,' since it was the first sound that came to mind when we saw his precious, sad little face."
Meep was a real trouper when he was given medication and treatment. Despite being so little, he had tremendous flight in him. Little things -- a warm slurry meal and a cuddle -- made him the happiest kitten.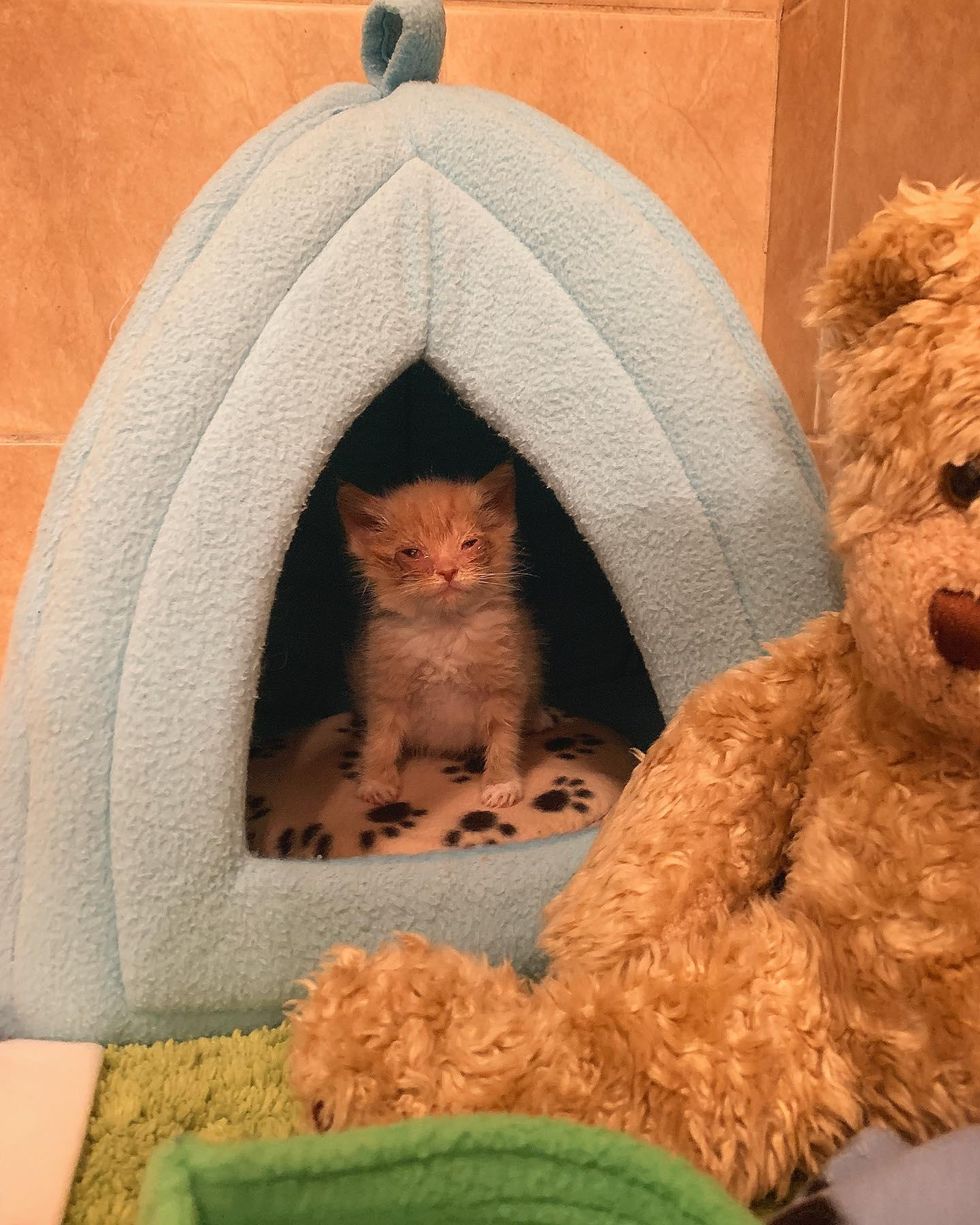 He perked up and made great strides every dayMurphy's Law Animal Rescue
"He didn't have enough energy, as his flea infestation and double eye infection really took a lot out of him, but he continued to improve and started to gain weight. We are so grateful our care was in time to help save his life."

The pint-sized wonder was eager to have a constant companion. When Sarah talked to him, he would respond with his adorable purrs while kneading away blissfully on a soft blanket.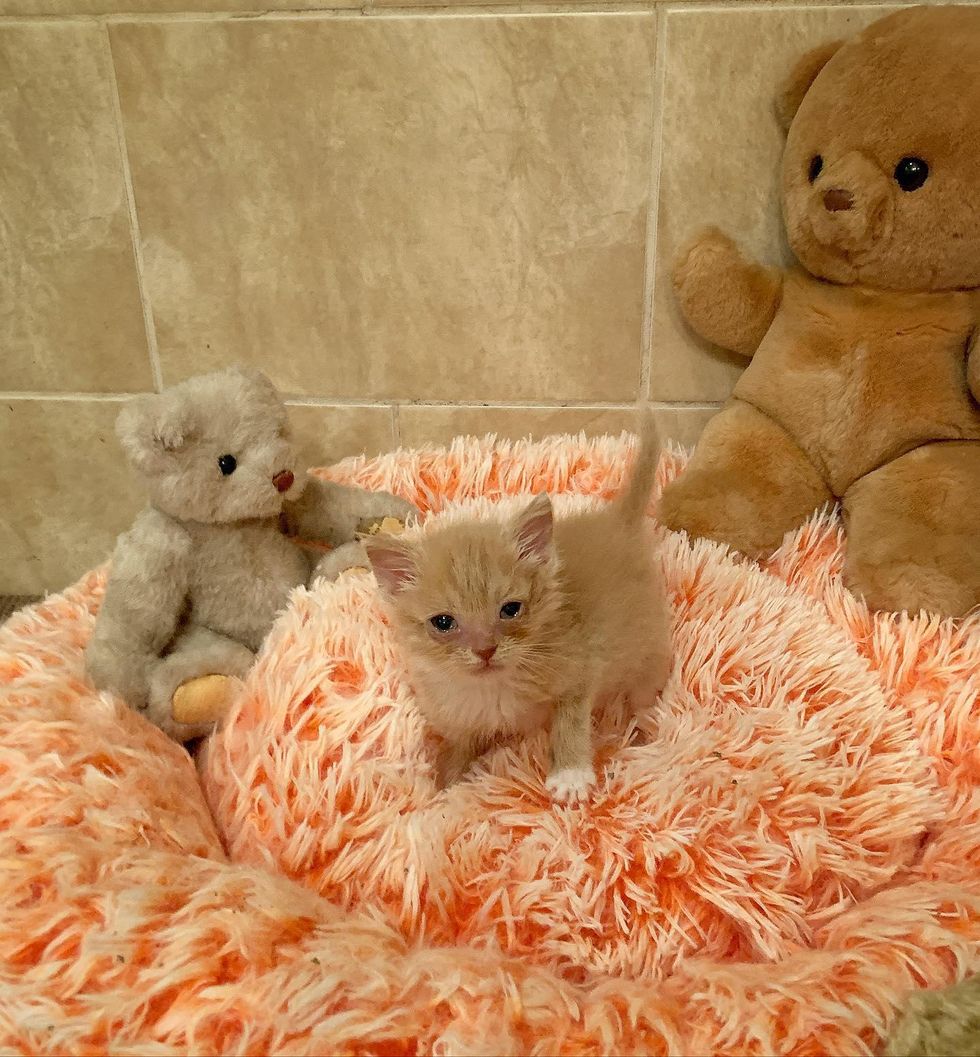 Meep loves his nest and all the soft thingsMurphy's Law Animal Rescue
In just one week, Meep's eyes cleared up and he could finally breathe normally. As soon as he bounced back on his paws, he was ready to play and take the world by storm.

"What one week in foster care did for Meep. He is gaining weight and putting some meat on his bones. He is starting to get his energy back, and has treated us to some of his marvelous Meep purrs."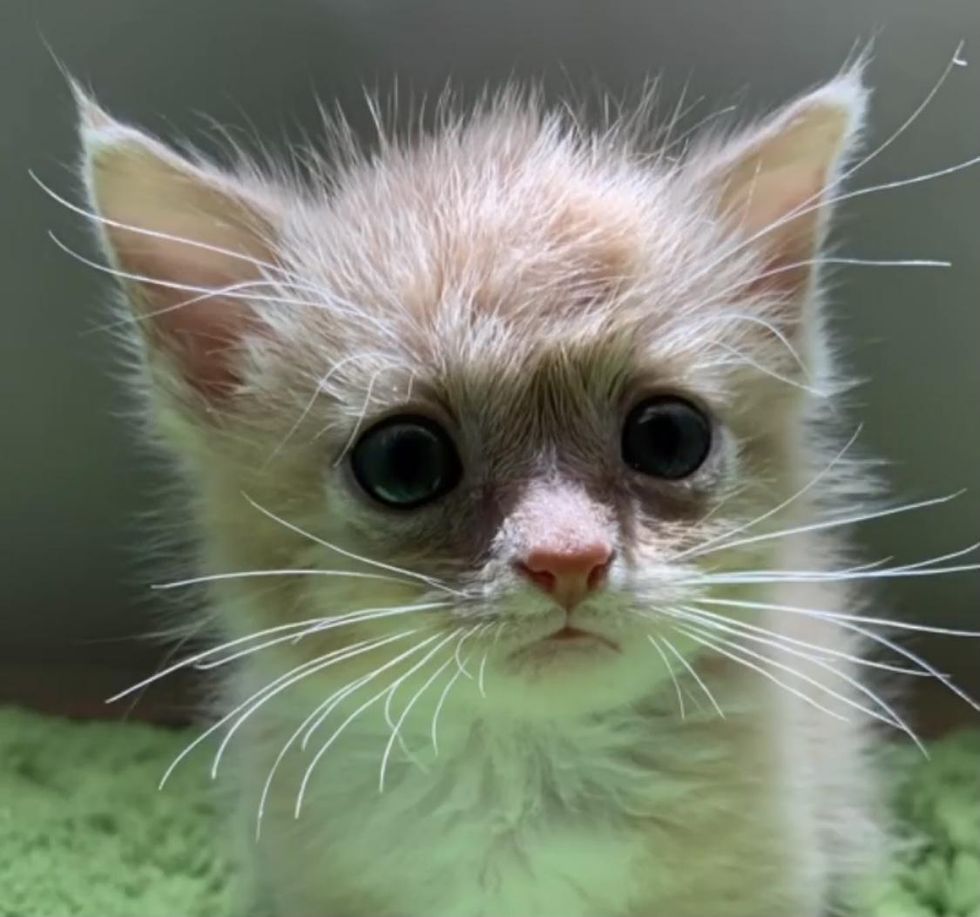 His eyes cleared up and he was ready to playMurphy's Law Animal Rescue
Meep is no longer that scrawny little sick kitten that they saw on day one. He's transformed into a healthy cuddle-bug and is ready to unleash his unbridled energy -- all he needs is a friend to roughhouse with.

Having a playmate will benefit his development and socialization -- Sarah knew just the perfect kitten to introduce him to.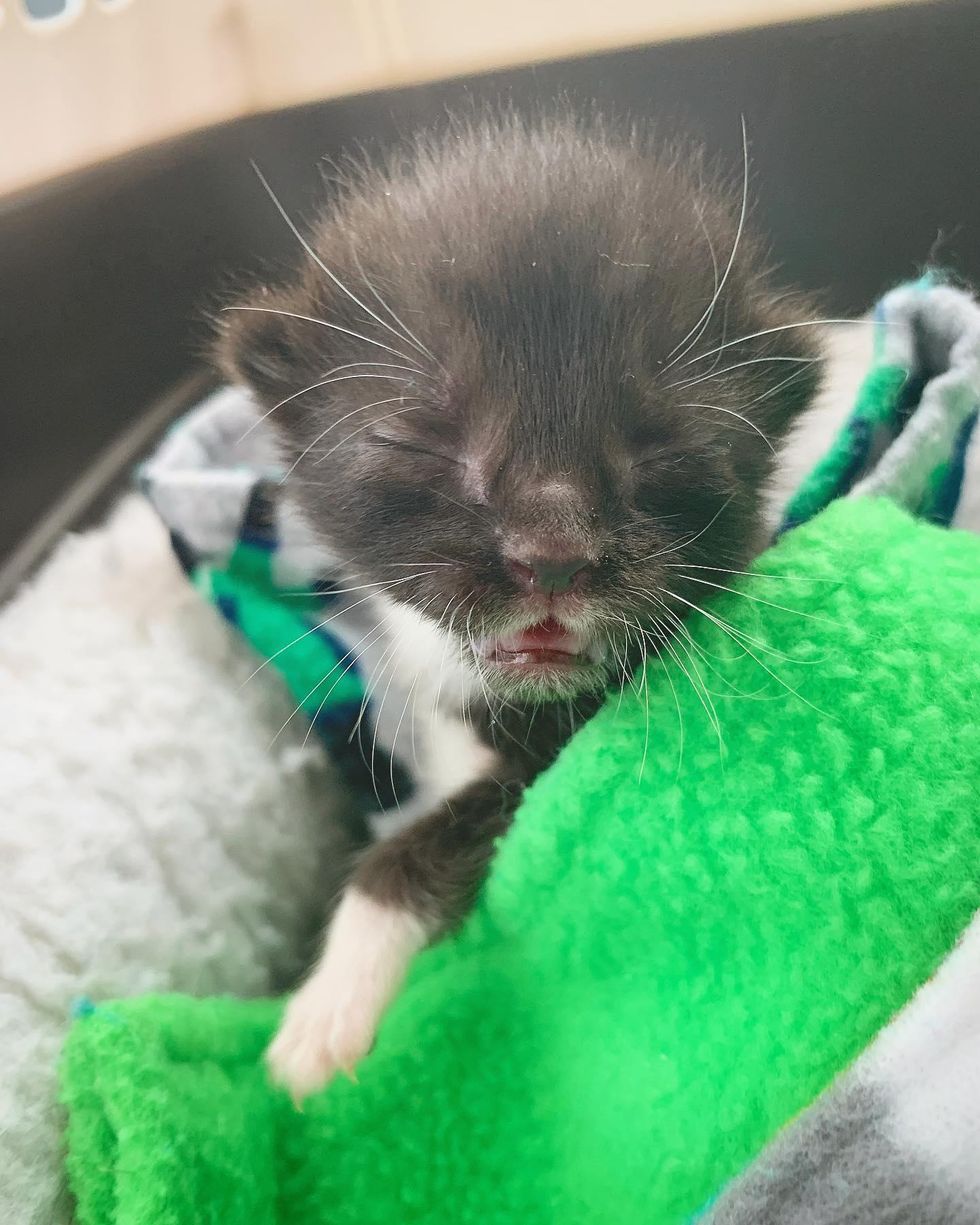 Ruby the kittenMurphy's Law Animal Rescue
Two weeks prior to Meep's arrival, Sarah took in a little tuxedo named Ruby, who came with a big voice. She was just a few days old and her eyes hadn't opened yet, but the little girl surely knew how to make demands.
Ruby didn't hold back whenever she needed something, and would cry nonstop until her voice was heard. As she grew bigger, she learned to walk up to her people and wave her paws in front of them to command attention.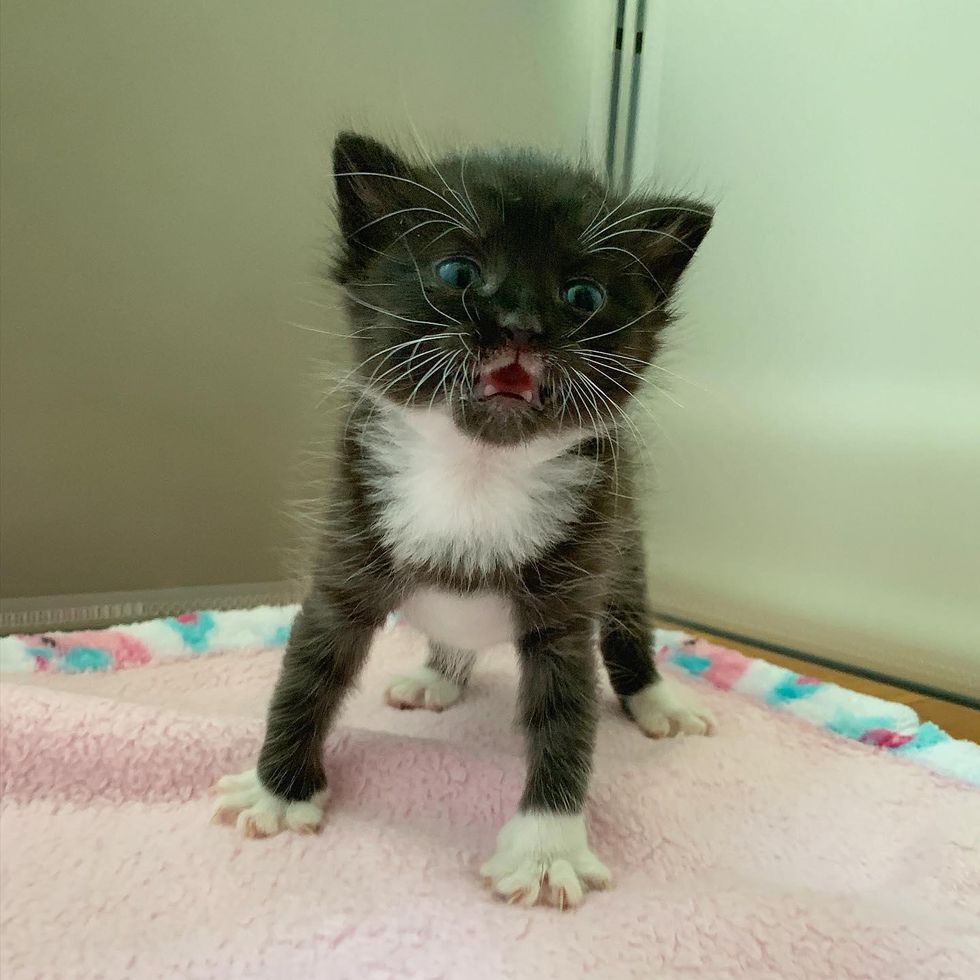 She blossomed into a very talkative, demanding kittenMurphy's Law Animal Rescue
"Ruby is a classic little diva. She has a lot to say and will do anything to get attention. She is such a spicy little lady," Sarah shared.
When Meep and Ruby were ready to meet, they became instant friends as if they knew just what each other needed. "They were finally able to 'move in' together. Moving day included upgraded digs and a new cat tree, not to mention a new best friends forever in the making."

The two buddies are over the moon to have each other as playmates. They love sharing their cat tree and toys, scampering around their playpen like they own it.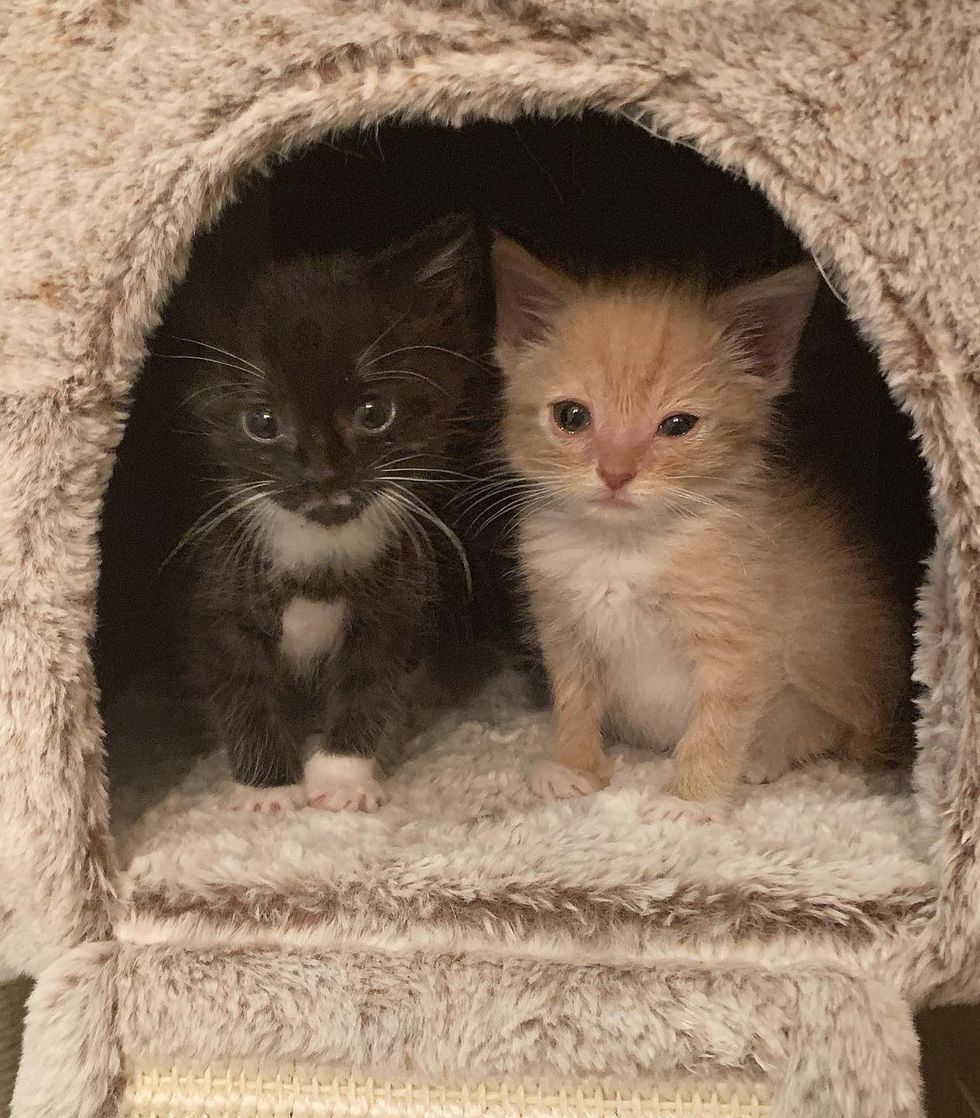 They quickly became bonded friendsMurphy's Law Animal Rescue
Meep and Ruby never had a sibling to cuddle with until now. Ruby continues to be the boss cat, leading the way, while Meep happily watches her and follows in her paw-steps.

The two kittens are loving their VIP life and thriving as spoiled indoor cats.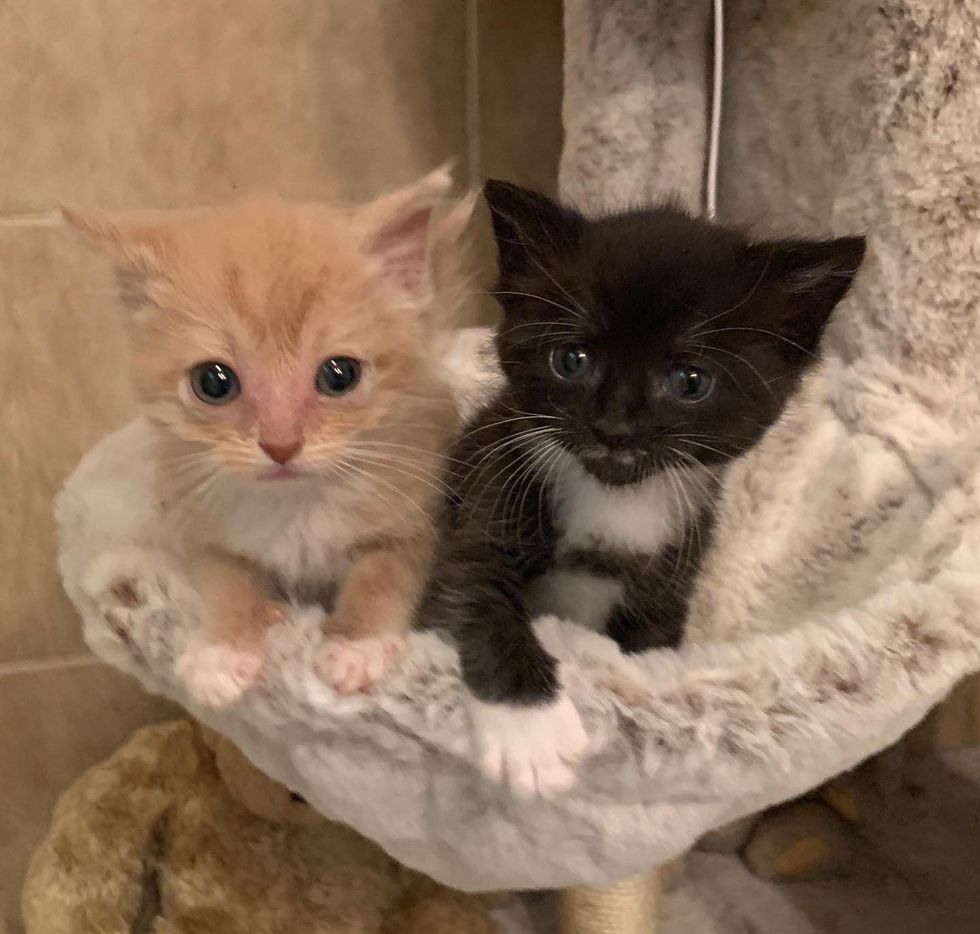 They love their new digs and enjoy sharing the cat tree togetherMurphy's Law Animal Rescue
Share this story with your friends. Follow updates on the two best friends and Sarah's rescues on Facebook and Instagram. Follow Murphy's Law Animal Rescue on Instagram.
Related story: Kitten Found in the Cold, Blossoms into Vivacious Young Cat with Friend He Always Wanted