These two kittens who were rescued from an uncertain fate, share an incredible bond.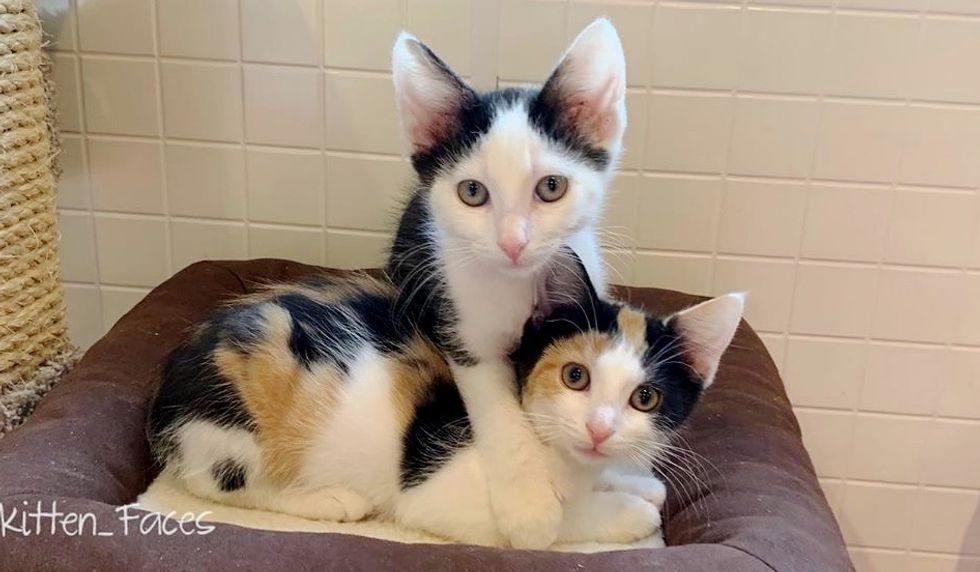 Barb @kitten_faces
Wally and Eve were found on the side of the road when a Good Samaritan heard meowing from a garbage bag. She discovered three kittens huddled inside.

The kind-hearted lady took them to the Whitley County Humane Society for help. One of their siblings lost his fight and the other two kittens were in rough shape.
Barb, a foster volunteer of the shelter, stepped up to help. When she went to pick them up, she was warned that the kittens might not survive. She brought them home and was determined to try to save them.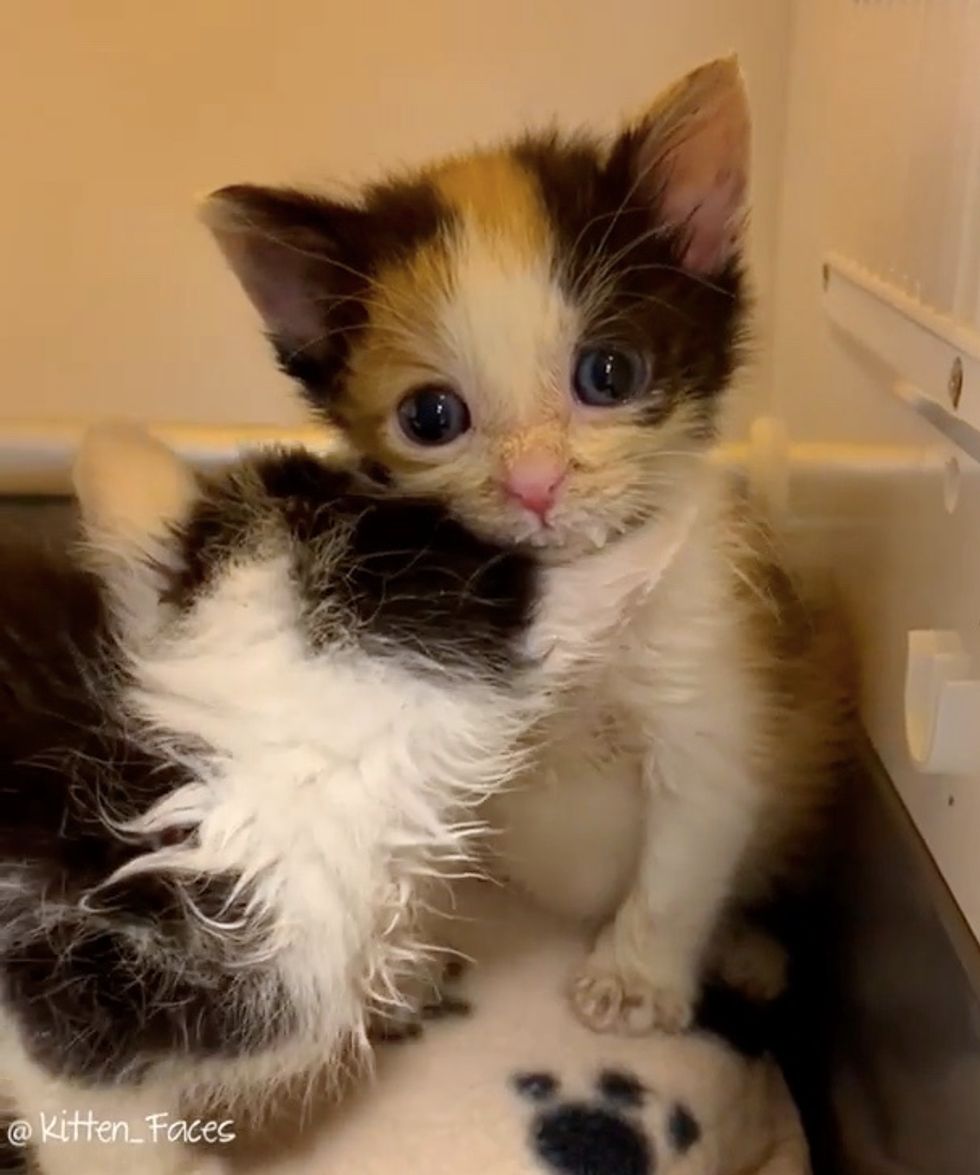 Barb @kitten_faces
Little Wally, the weaker of the two, clung to his sister for comfort. "His eyes looked like he'd given up. They would not look at me, and he hung his head down low, and cried with a pitiful, hoarse sound," Barb shared with Love Meow. "We had to use a feeding tube for Wally because he would not drink from a bottle."

During the first week of their recovery, they never left each other's side.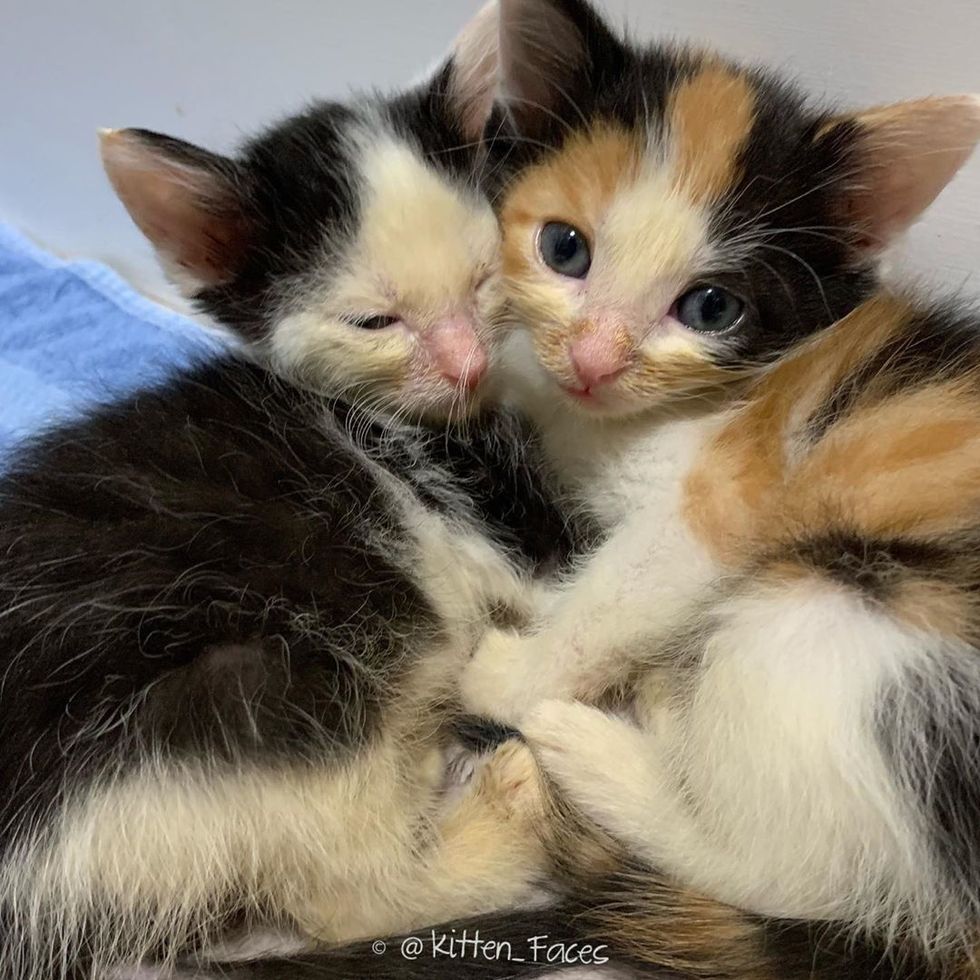 Barb @kitten_faces
"The next day, Wally was able to eat some baby food meat from a spoon," Barb said.

Eve was very protective of her brother, constantly purring and snuggling with him as if to cheer him on. "If it had not been for Eve, Wally would not be here. She gave him the will to live."
Barb @kitten_faces
They were not able to walk normally for a while and needed massage therapy to help strengthen their legs.

Once they were strong enough to explore around, Eve would encourage Wally to play and even run. They gained a lot of healthy weight and plenty of strength.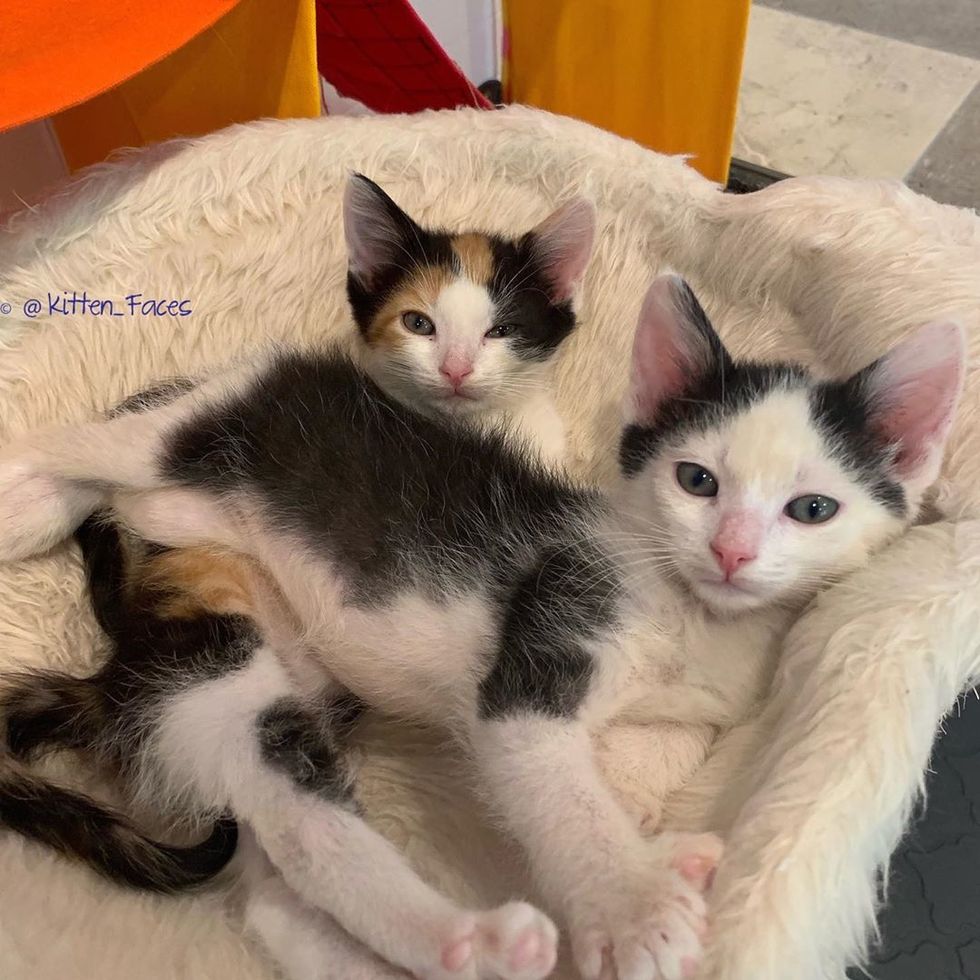 Barb @kitten_faces
Wally, the polydactyl, surprised the vet with his amazing will to live. He started to look like a kitten again and was getting more playful and rambunctious each day.
Watch their rescue journey in this video:
Wally and Eve the kittens - rescue journeyyoutu.be
"Their eyes are bright now and their meows are no longer hoarse from crying, but happy," Barb told Love Meow.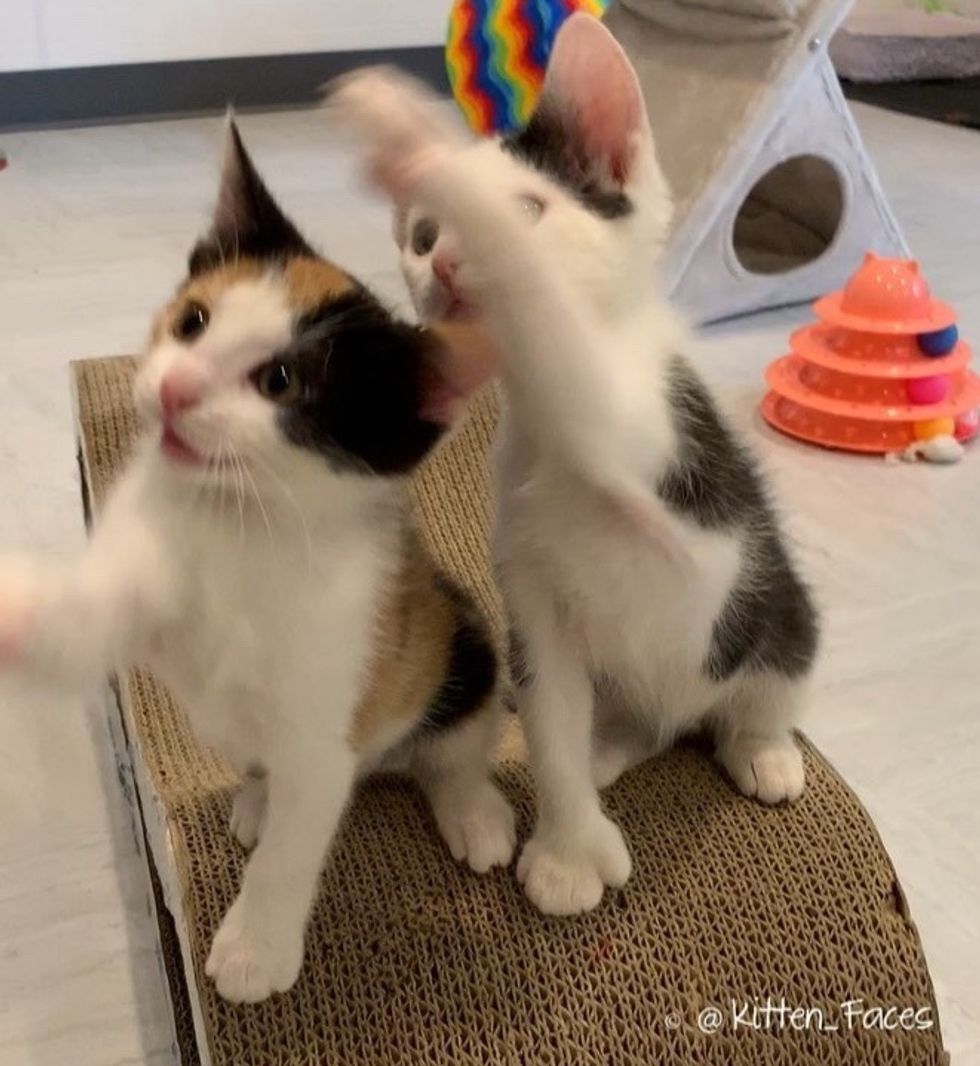 Barb @kitten_faces
"These two are always together or close by each other," Barb said. "Eve is a self-entertaining kind of girl. The one everyone wants to talk to at a party. Wally is the cute quiet guy that keeps you curious as to what he's thinking."

Over the next few weeks, they really blossomed and even got to hang out with other foster kittens.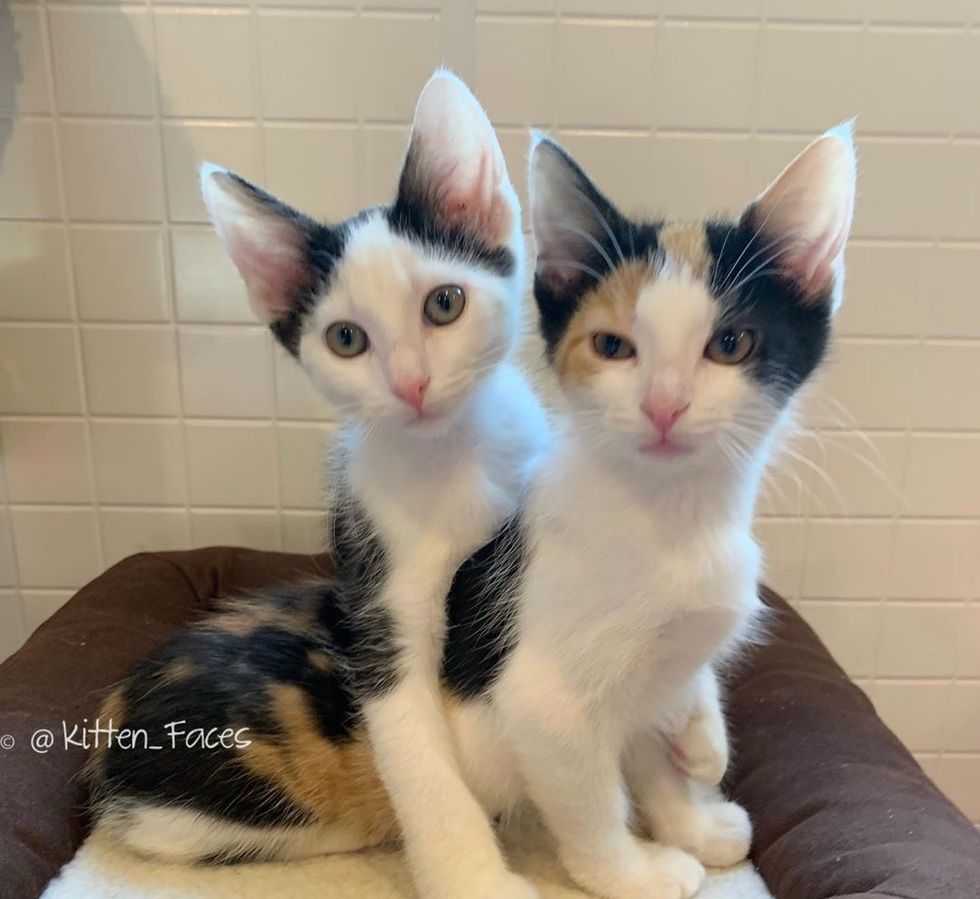 Barb @kitten_faces
When they were ready for their next adventure in life, Barb knew they had to stay together forever.

A wonderful family fell in love with the duo. After a tough beginning and weeks of recovery, Wally and Eve finally had their dream come true.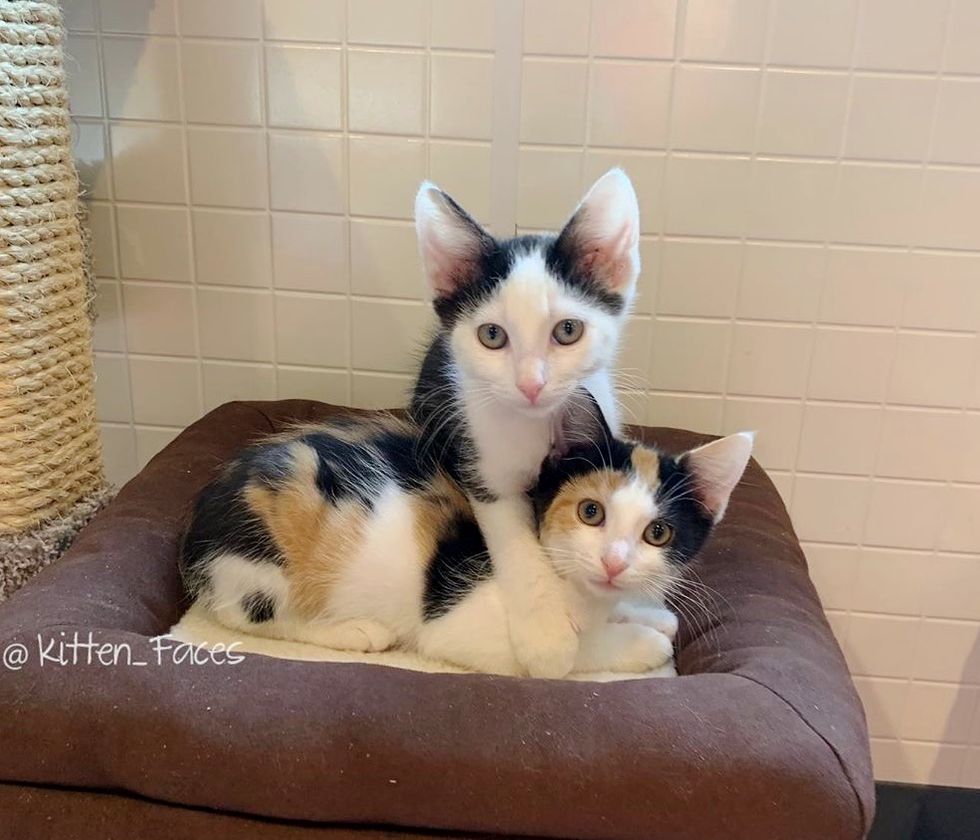 Barb @kitten_faces
No one expected them to survive, but they both beat the odds and grew to be healthy, beautiful kitties.

Now, they are running their house like they own it and follow their human dad everywhere he goes.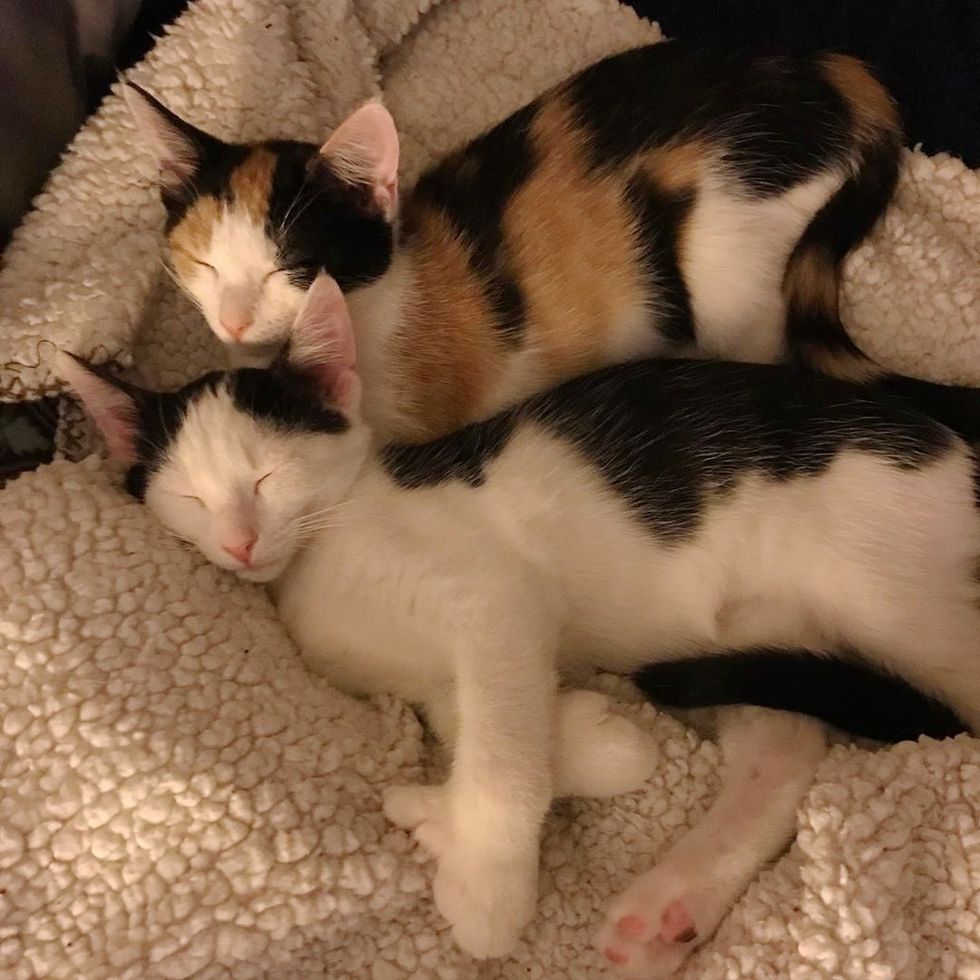 @trashtotreasurekitties
Share this story with your friends. Follow Wally and Eve and their adventures on Instagram. Follow Barb's foster kitties on Instagram.
Related story: Stray Kitten Ran Up to a Couple, Meowing for Help — He Brought His Sister with Him