A kitten with a big personality charmed his way into the hearts of a family and their cats.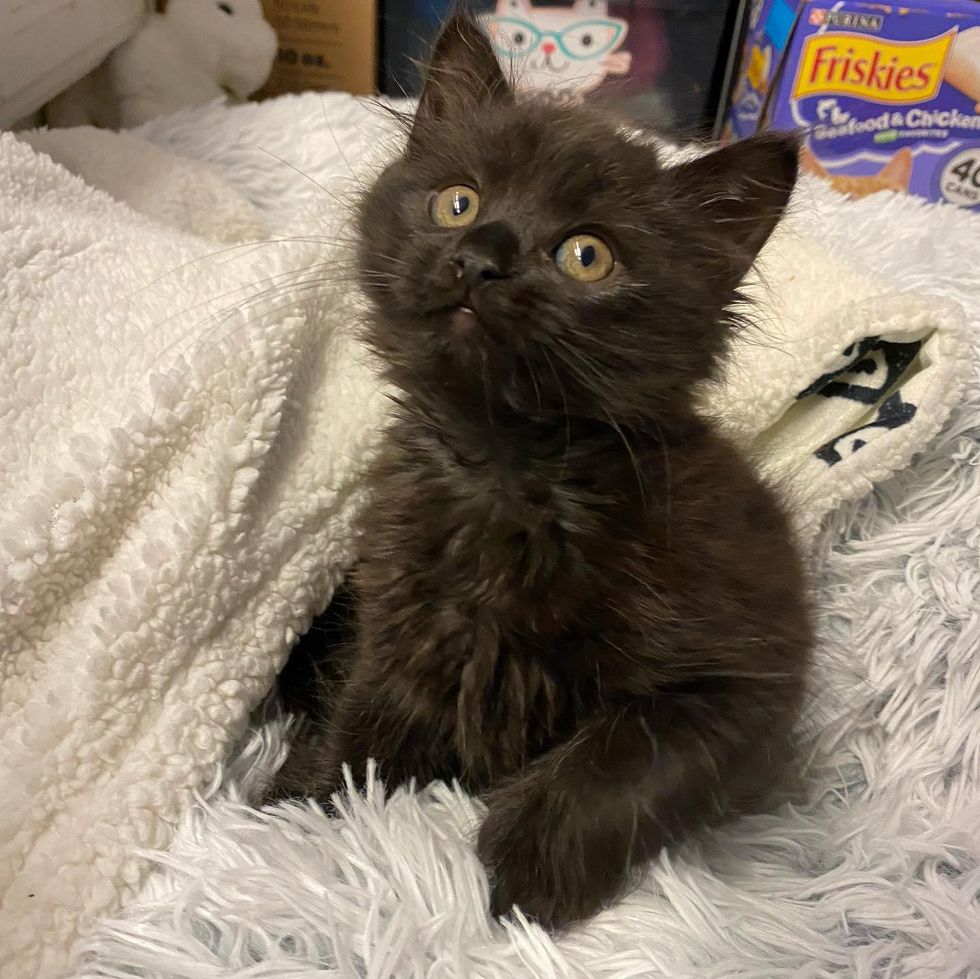 Koda the kittenLaura Malone
Earlier this year, Mini Cat Town, a cat rescue in San Jose, California, took in a little singleton who was in need of foster care. He was named Koda because he looked like a cute little bear.
"He was very content and happy, and he loved to cuddle," Laura Malone, director of Mini Cat Town, shared with Love Meow.

Koda would alternate between playing and snuggling, always being on the lookout for attention. The little ball of fur was packed with energy and many adorable quirks. He was curious and adventurous, and had so much confidence in a tiny body.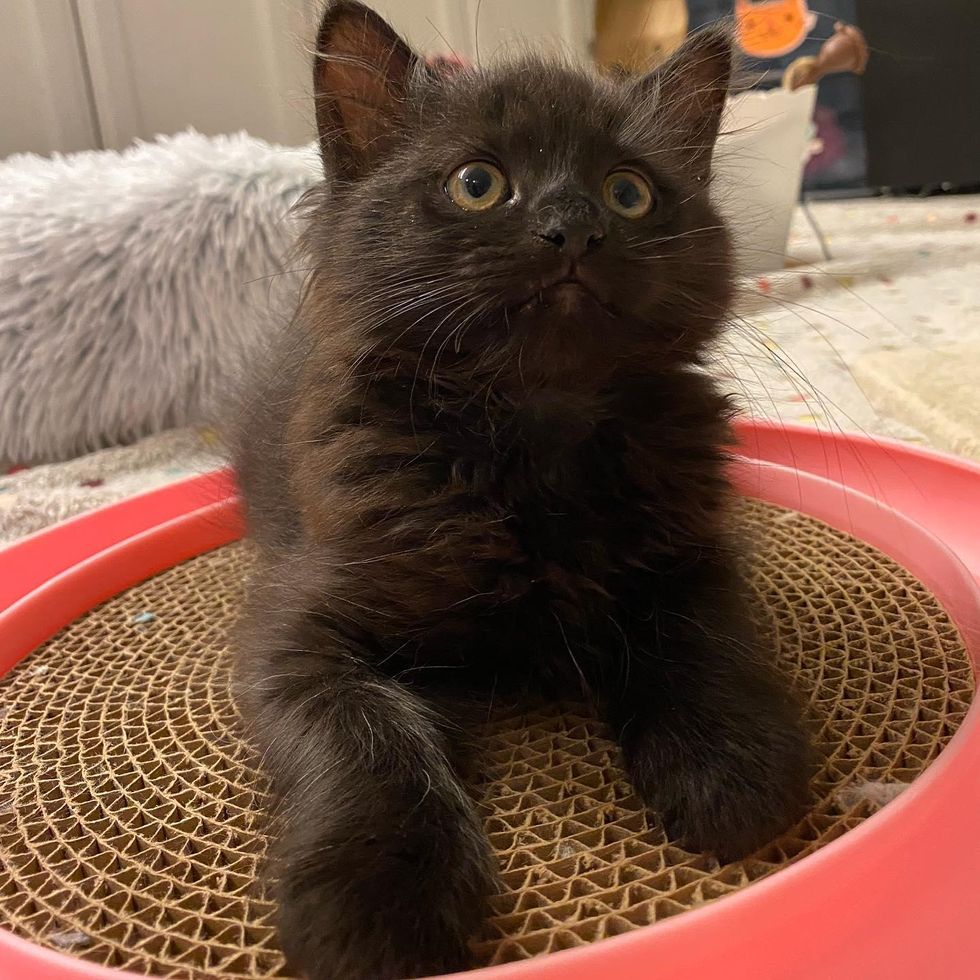 Laura Malone
The kitten quickly crawled his way into everyone's lap. He loved when he was cradled like a baby, and would soak up the love and purr up a storm. He would knead on any soft thing he could lay his paws on, and make the cutest biscuits in bliss.

"Koda was always so excited to see me and his favorite spot was in my lap," Laura shared.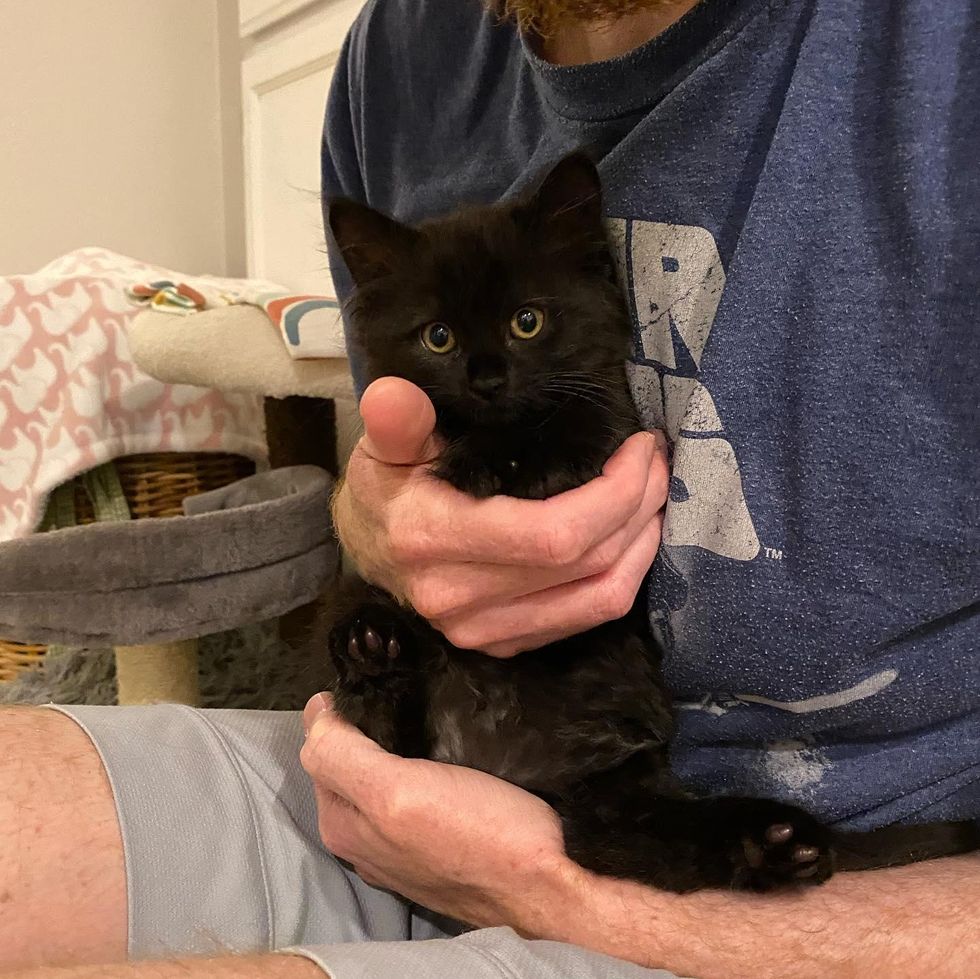 Laura Malone
The little guy insisted on being in every work meeting with his humans, and wouldn't take no for an answer.
As he grew bigger, he became a rambunctious teenage cat, scampering around the room and trying to wrestle with other foster kittens in the house.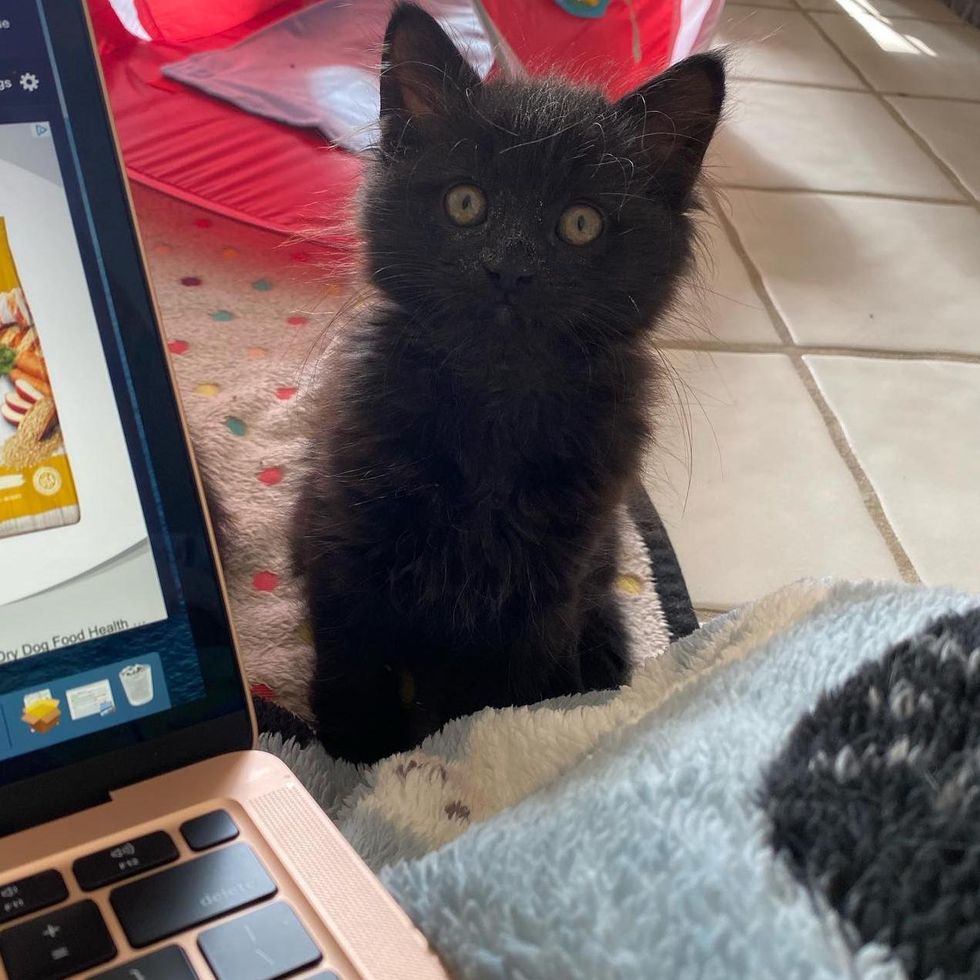 Laura Malone
When Koda was ready to embark on a new journey in life, a wonderful family found him and fell head over heels for the little spitfire. They had a meet-and-greet one day, and it was love at first sight.
After nearly two months in foster care, Koda had his dream come true when he moved into a place of his own.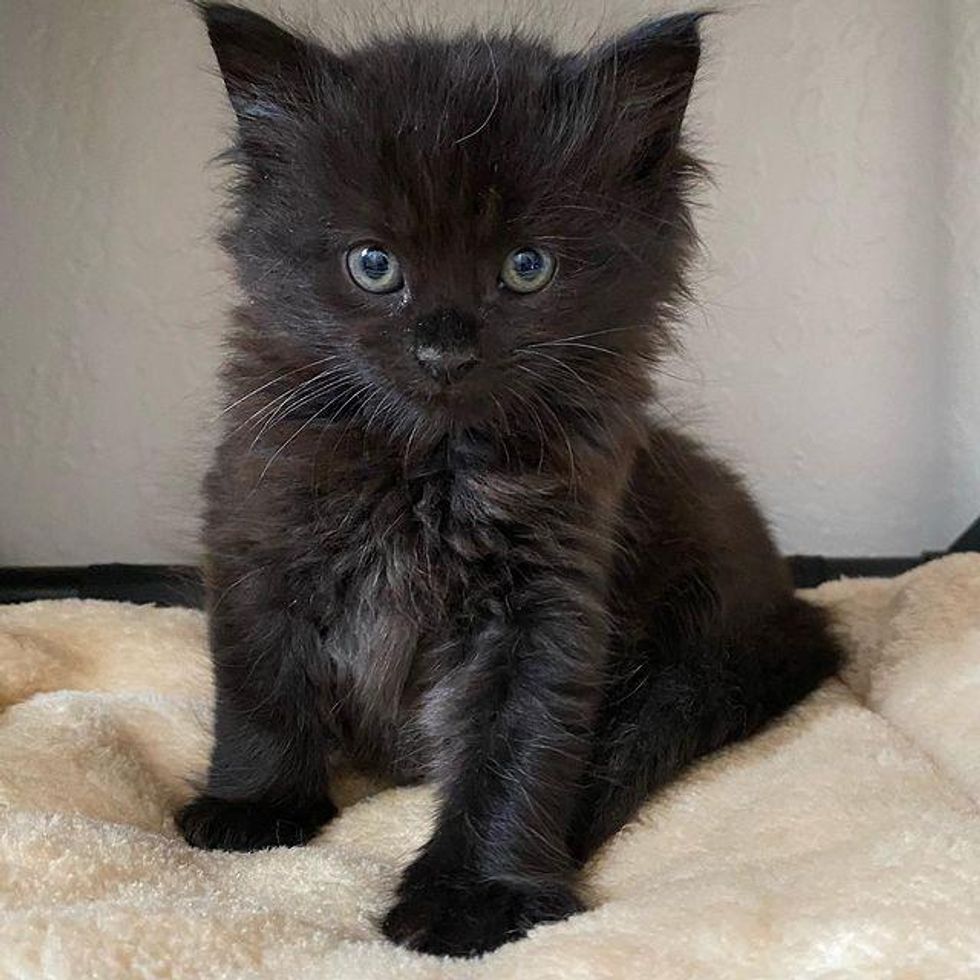 Laura Malone
The little panther kitty quickly settled in and met his new feline siblings, Freya (white and brown tabby) and Gus (orange tabby).

"Freya was curious about Koda right away. She was the first to come check out the bedroom where we kept him when he first came home. Koda is really confident so he went right up to her as soon as we opened the door and she was fine with that," Alexis told Love Meow.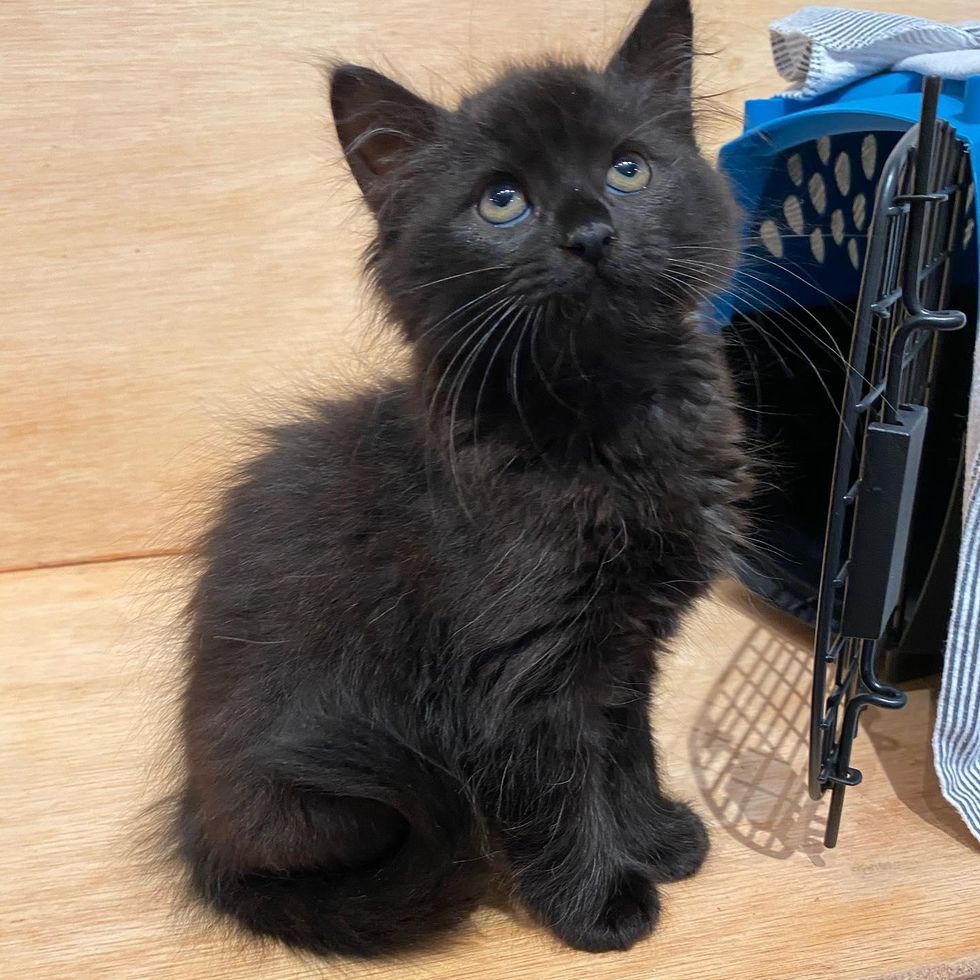 Laura Malone
Watch Koda and his journey in this cute video:
Koda the kitten - journey to forever homewww.youtube.com
"They kissed noses and she accepted him really quickly. Freya is high energy and she wants to play with Koda but she hasn't really figured out he's still little. It's fun to see her try to teach him to chase and play."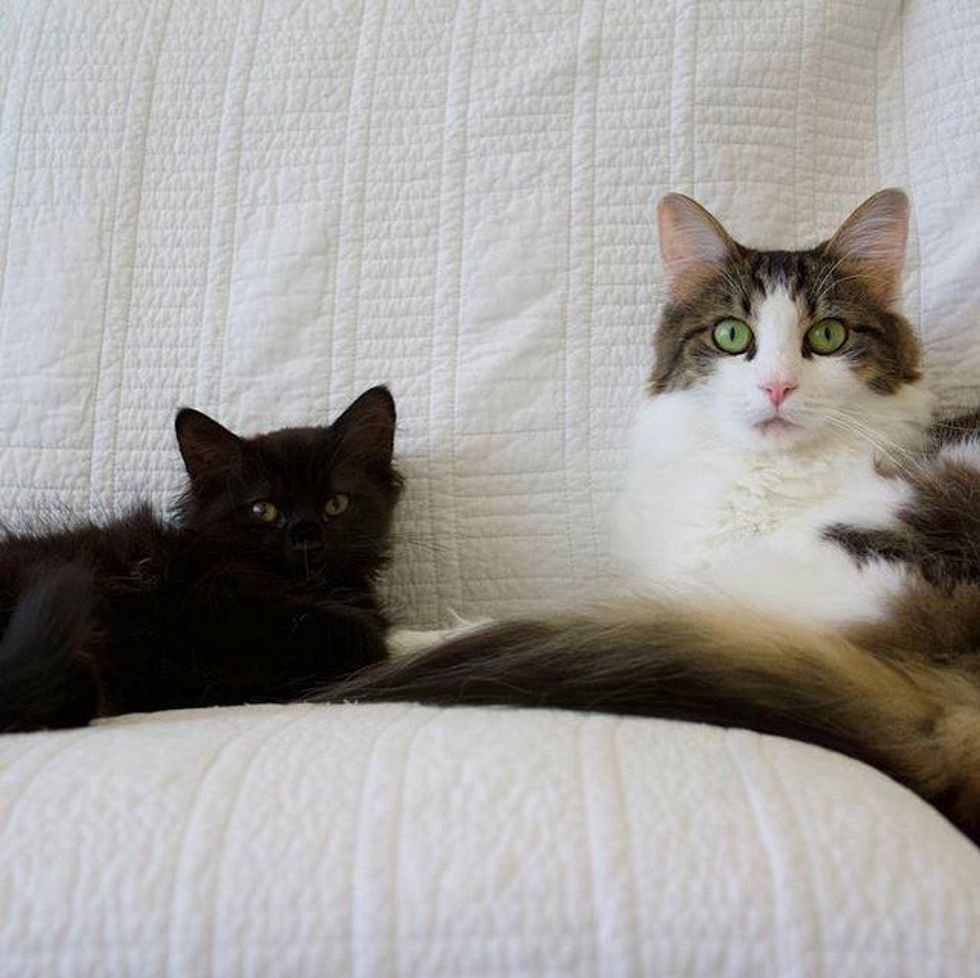 Koda and FreyaAlexis @kodacatman
"Gus was more cautious about Koda at first. He growled a little bit so we kept them separate for a few days. One day, Gus just decided he was comfortable and they've been really close since then," Alexis shared.

"He is so patient with Koda, and lets him climb all over him and is so gentle."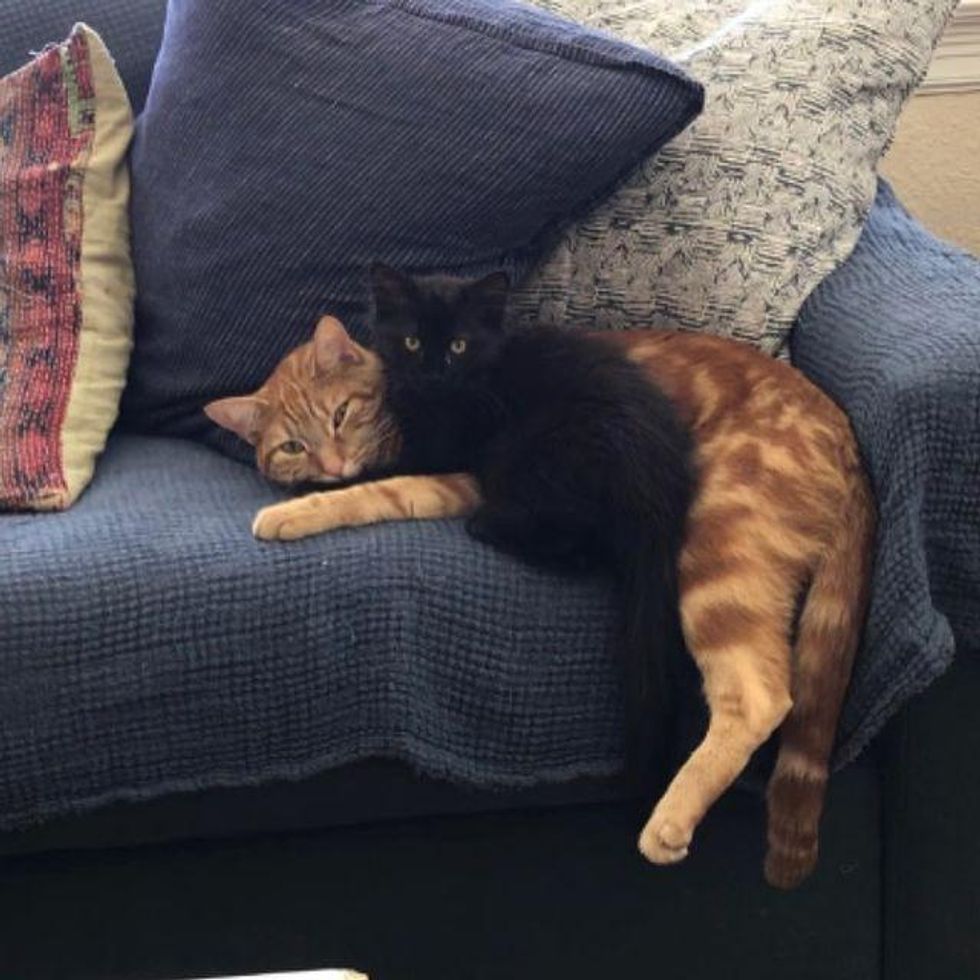 Koda cuddling with GusAlexis @kodacatman
Koda is loving his VIP life with the family of his dreams. Whenever he needs a cuddle, he comes running to Gus or Freya and nuzzles into their fur. Gus showers Koda with licks and love, and Freya encourages him to play. They hang out together whenever Koda needs a companion.

The sweet kitten has blossomed into a gorgeous young cat with a beautiful fluffy mane and big paws to show off.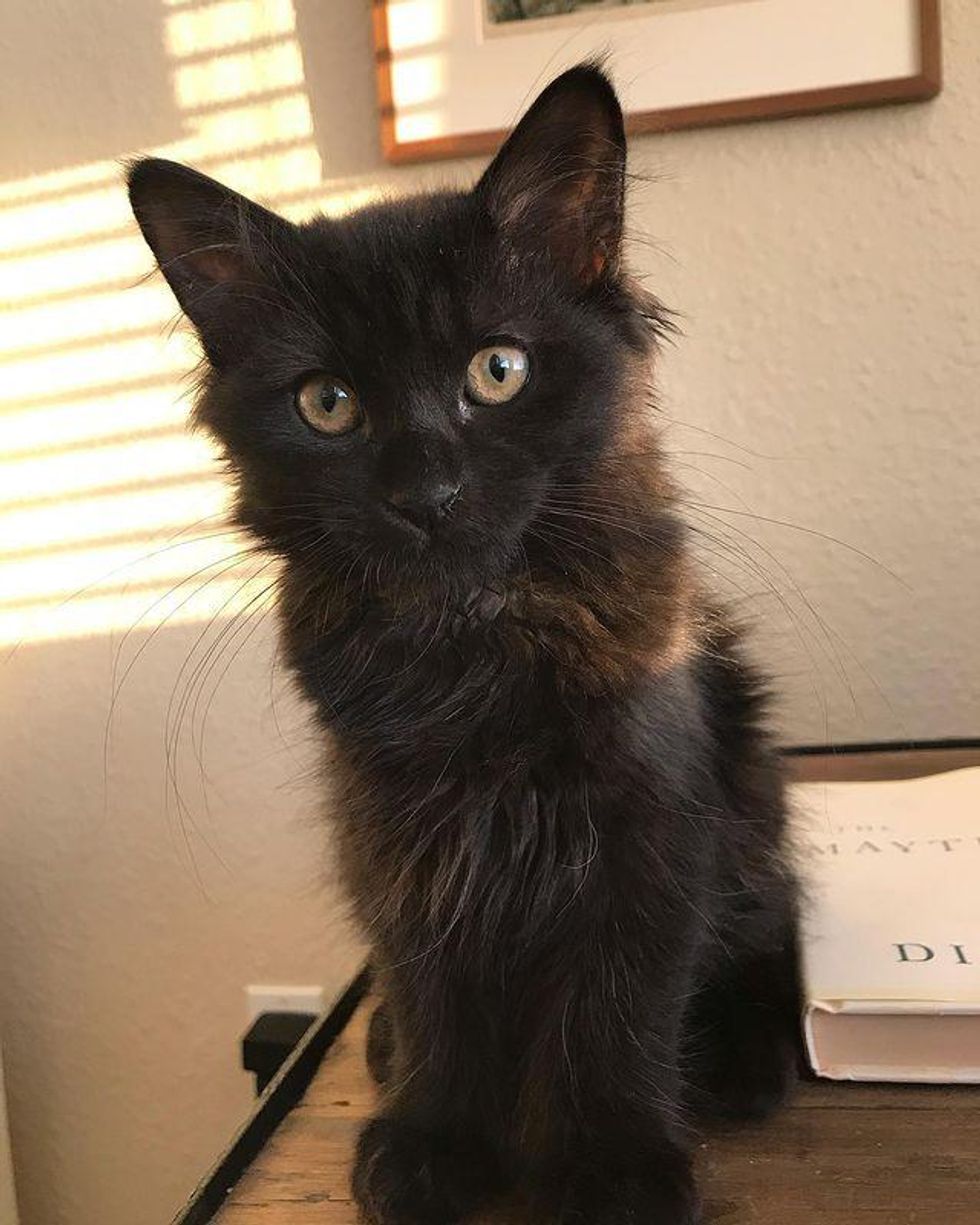 Koda the panther kittyAlexis @kodacatman
Share this story with your friends. Follow Koda and his feline siblings on Instagram @kodacatman. Follow Laura's fosters on Instagram @fosterkittyfamily.
Related story: Kitten with Small Body but Strong Will to Live Transforms into Gorgeous Calico Cat