No one knew if this tiny kitten would survive when she was found at just a few days old.
But she never gave up.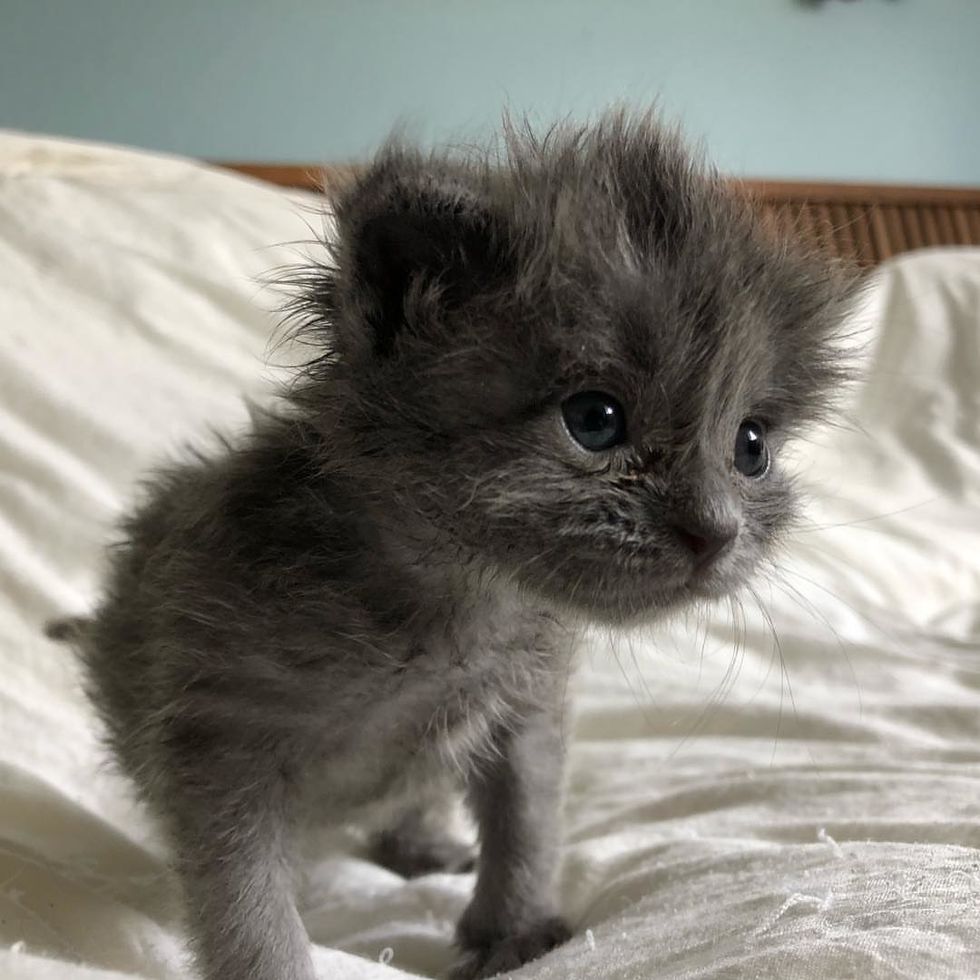 Bottle Baby Fosters
A woman from Arizona saved the orphaned kitten from the harsh elements of the outdoors. Despite trying to feed her, the palm-sized kitty didn't know how to nurse from a bottle.

She contacted Bottle Baby Fosters, a rescue in Phoenix, Arizona, Melinda Blain, co-founder of the rescue, took her in and named her Wolfie. Together with her rescue partner, Shelbi Uyehara, they began round-the-clock feedings.
"She was quite underweight and required tube feeding," Shelbi told Love Meow. "At six days old, she was the weight of a 2 to 3 day-old kitten."
Bottle Baby Fosters
They started her on antibiotics because she had a cold. "It can easily turn to pneumonia especially since we weren't sure if she had aspirated from the finder trying to feed her."

Shelbi and her husband, Brandon, worked as a team to care for little Wolfie to ensure that she was always fed, comfy and loved. After four days being on antibiotics, the kitten had clear lungs and her sniffles went away.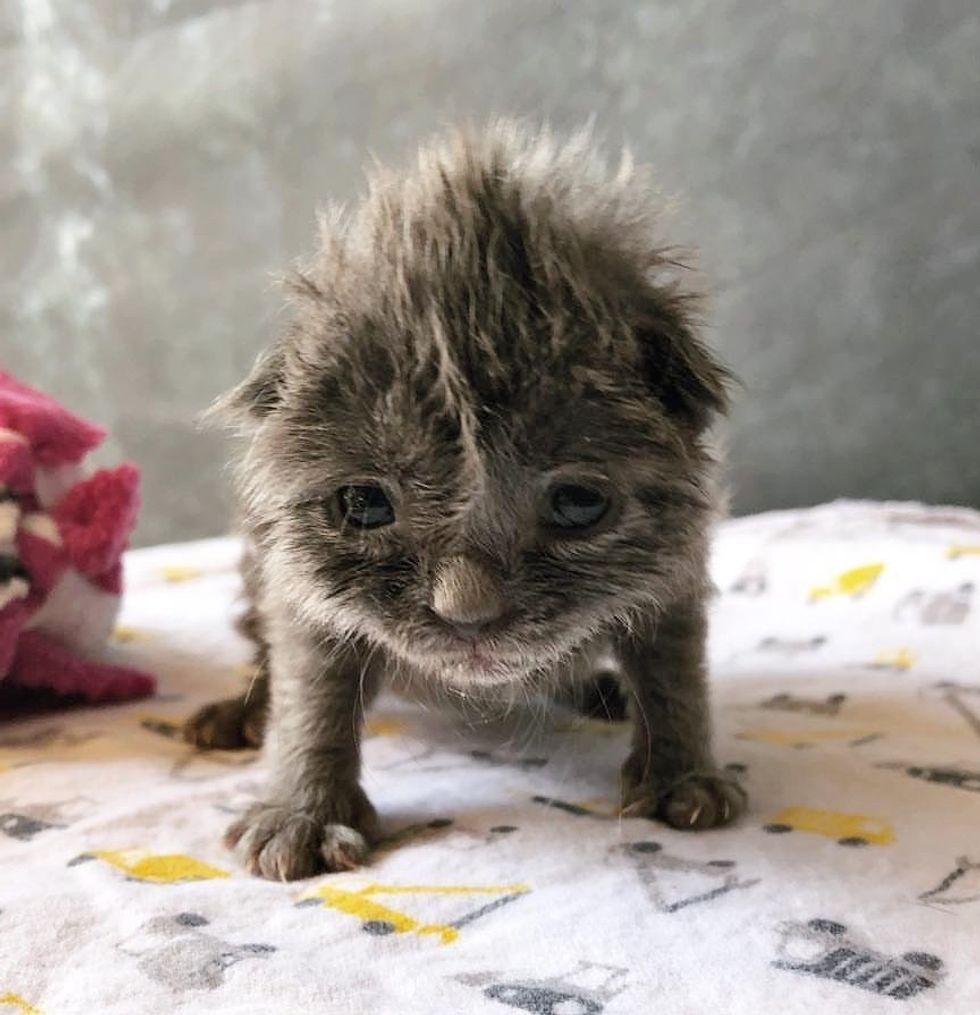 Bottle Baby Fosters
That's when they felt confident that Wolfie was going to thrive.

Wolfie was equipped with a strong purr motor. She would snuggle in between her humans' arms or roll on her back for belly rubs all the while blasting that purr motor on high.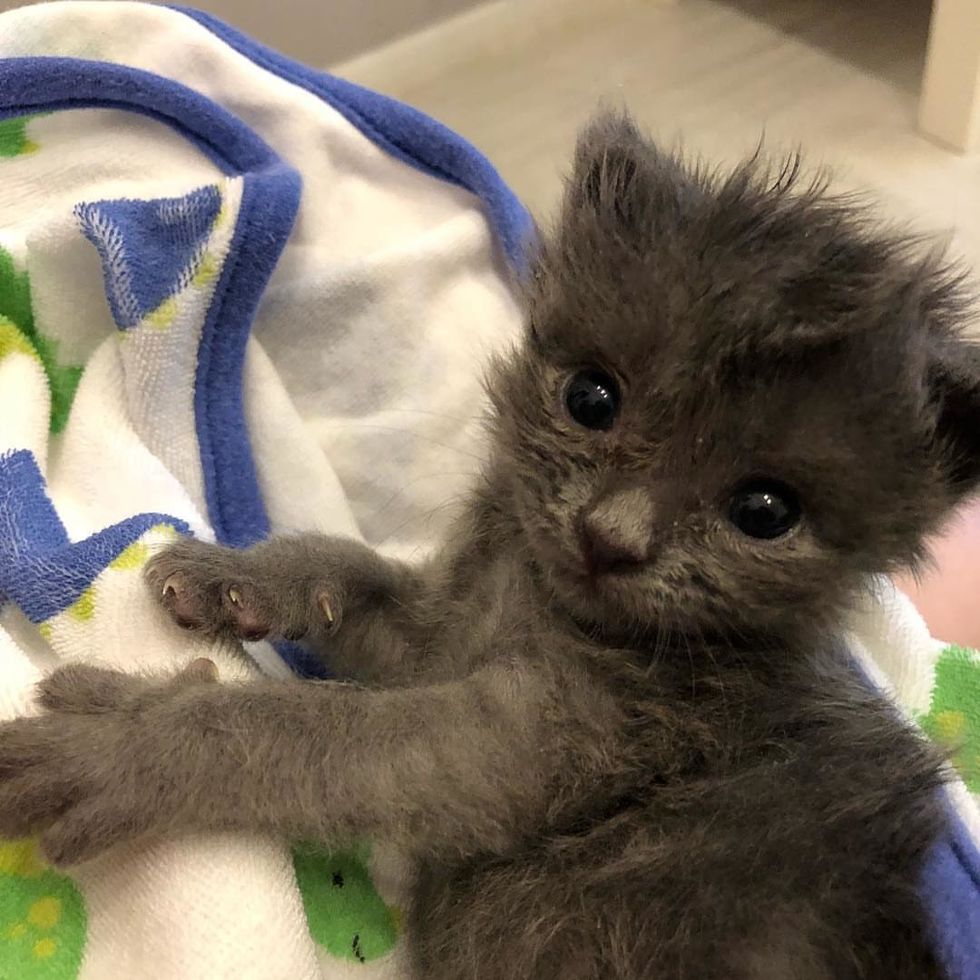 Bottle Baby Fosters
A few weeks later, the little miracle kitten tripled her weight and started to learn to explore. She would waddle around with a round belly while sporting her signature hairdo.
"She's got permanent bedhead."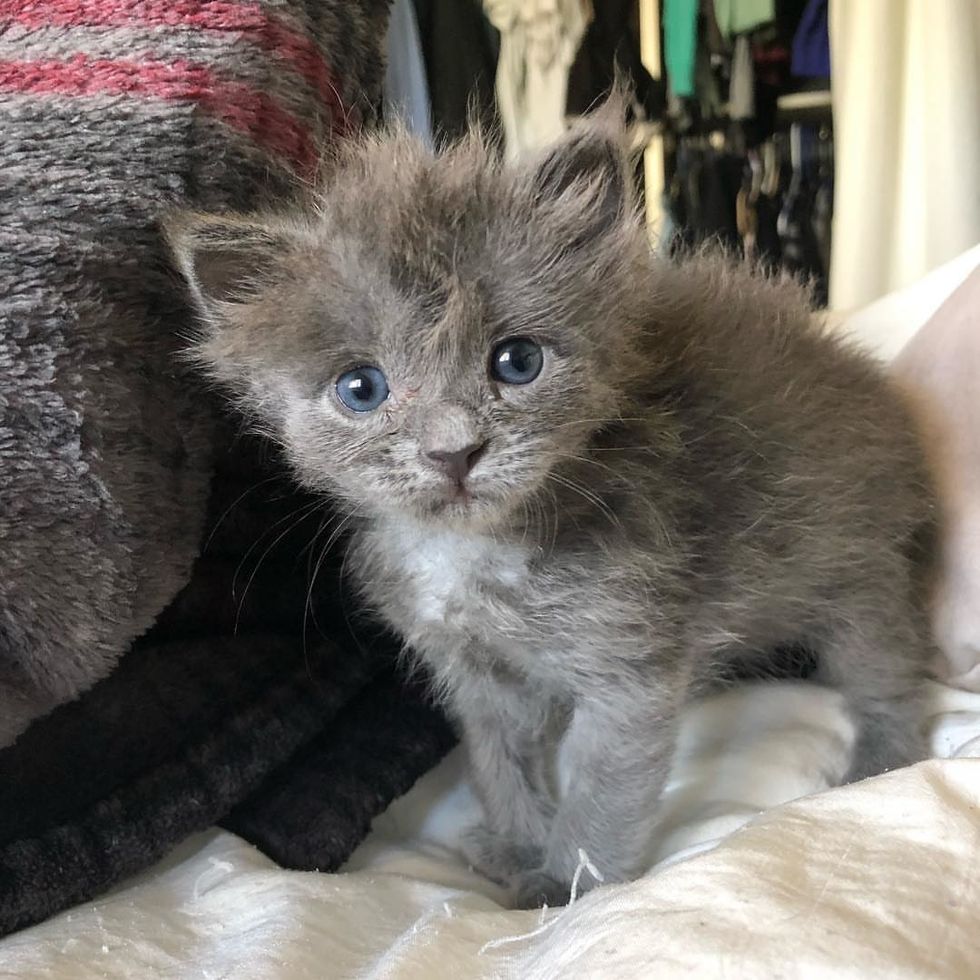 Bottle Baby Fosters
"She's truly morphed into the sweetest kitten in the world," Shelbi said.

"It's like she's always watching in the background to see when you'll sit down so she can climb on your lap."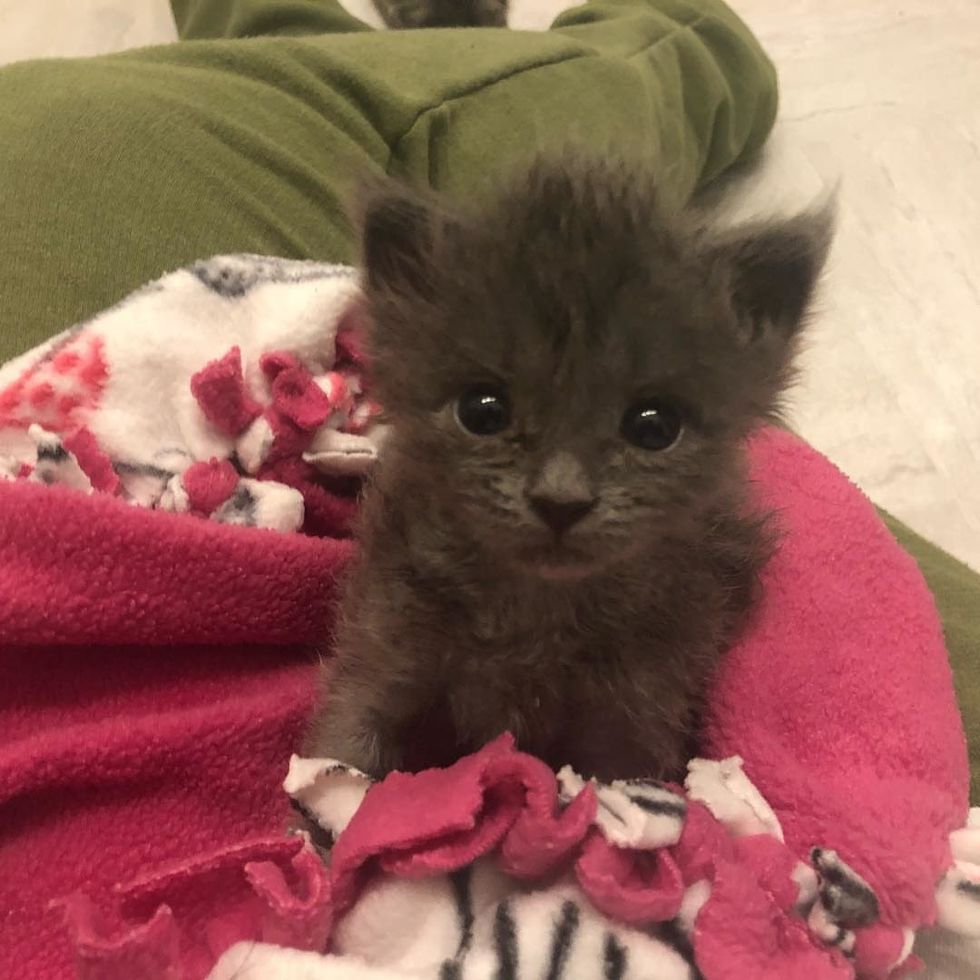 Bottle Baby Fosters
As she got bigger, her hair got fluffier.
Wolfie grew a little Mohawk. "It seems her hair is just getting crazier and cuter as the days go by."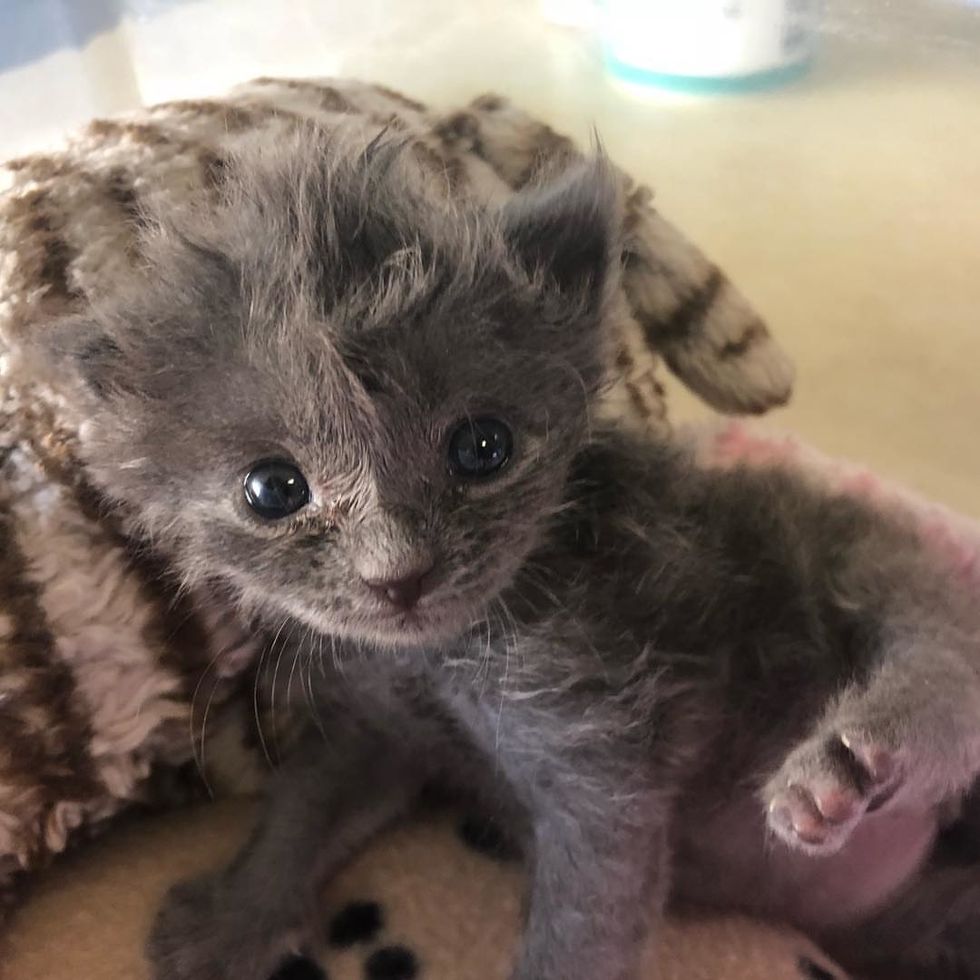 Bottle Baby Fosters
When Foster Dad Brandon comes home from work, the little bundle of fluff comes running to greet him.

As soon as he sits down, Wolfie makes her way into his lap and falls fast asleep.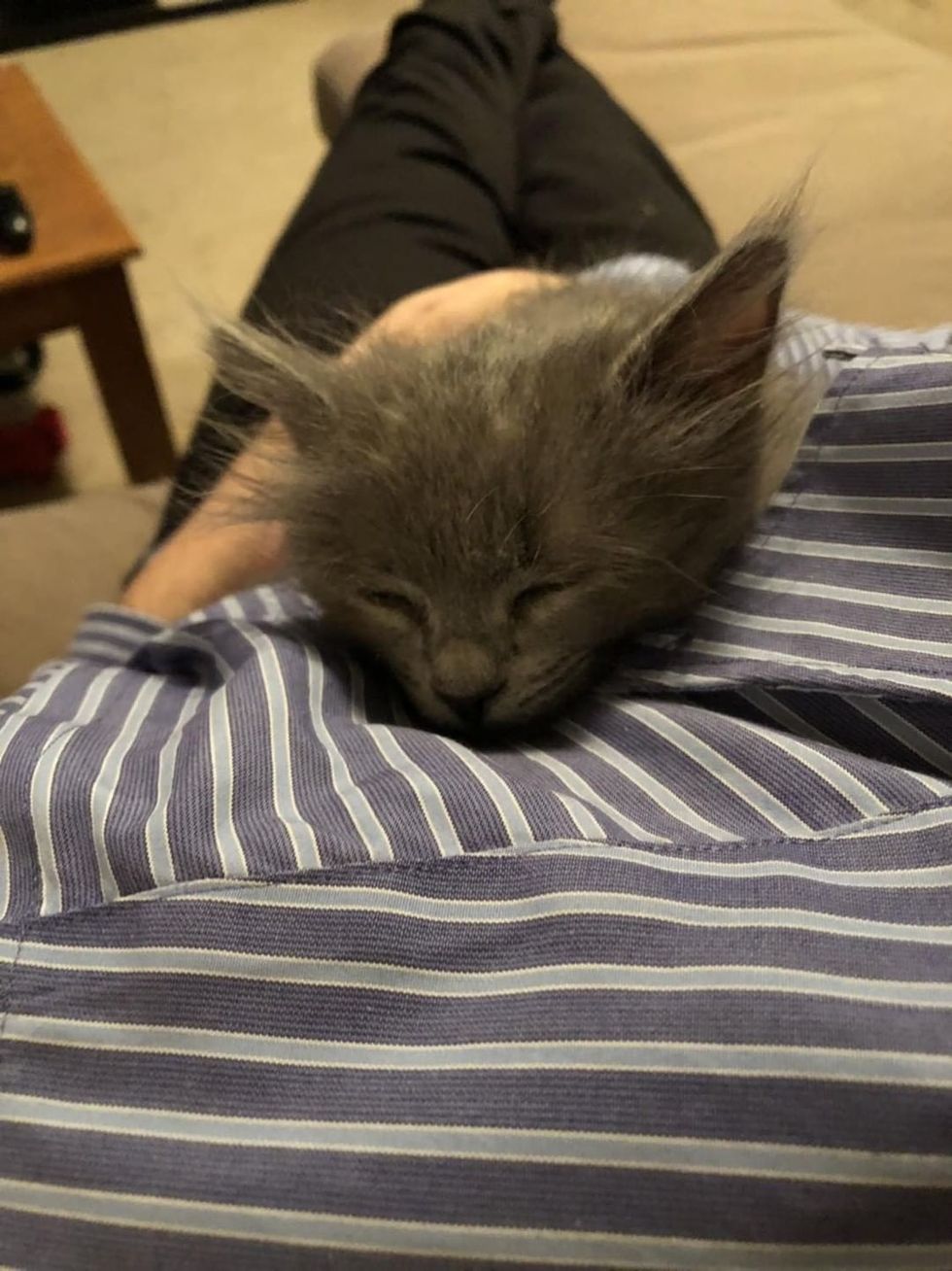 Bottle Baby Fosters
"She always lets my husband know she's glad he's home from work," Shelbi told Love Meow. "She's such a gentle creature and soul."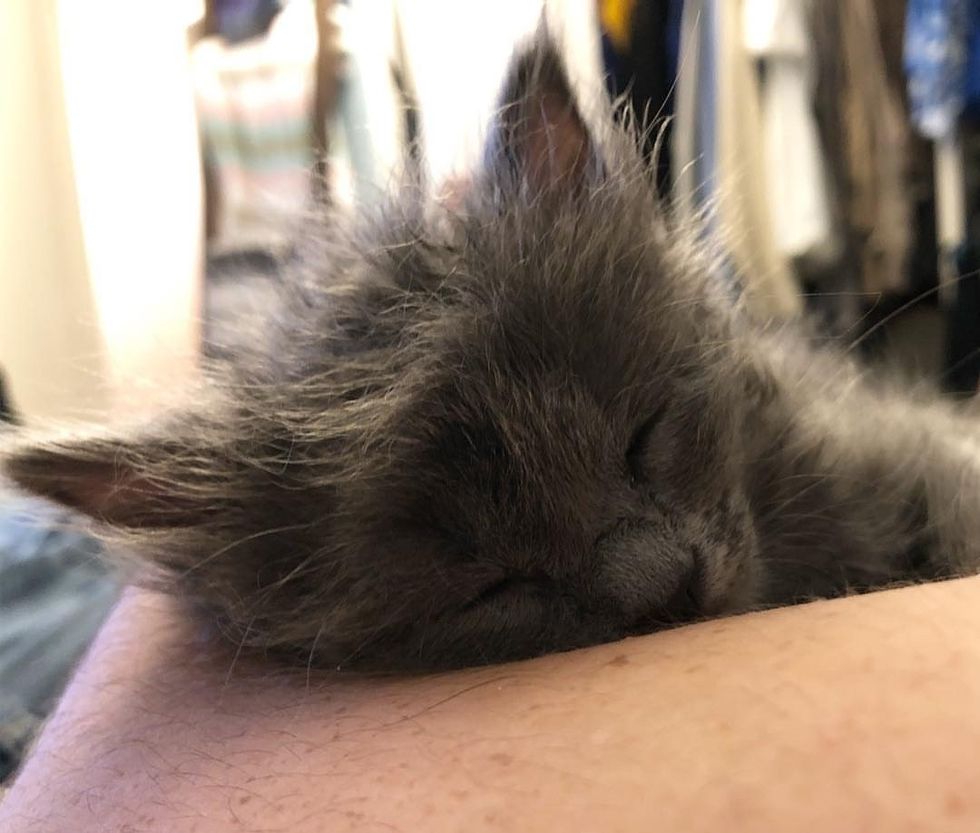 Bottle Baby Fosters
Wolfie had always wanted a litter mate. When she met Frankie, another rescued kitty, it was love at first sight.

"They truly have bonded and are being adopted together."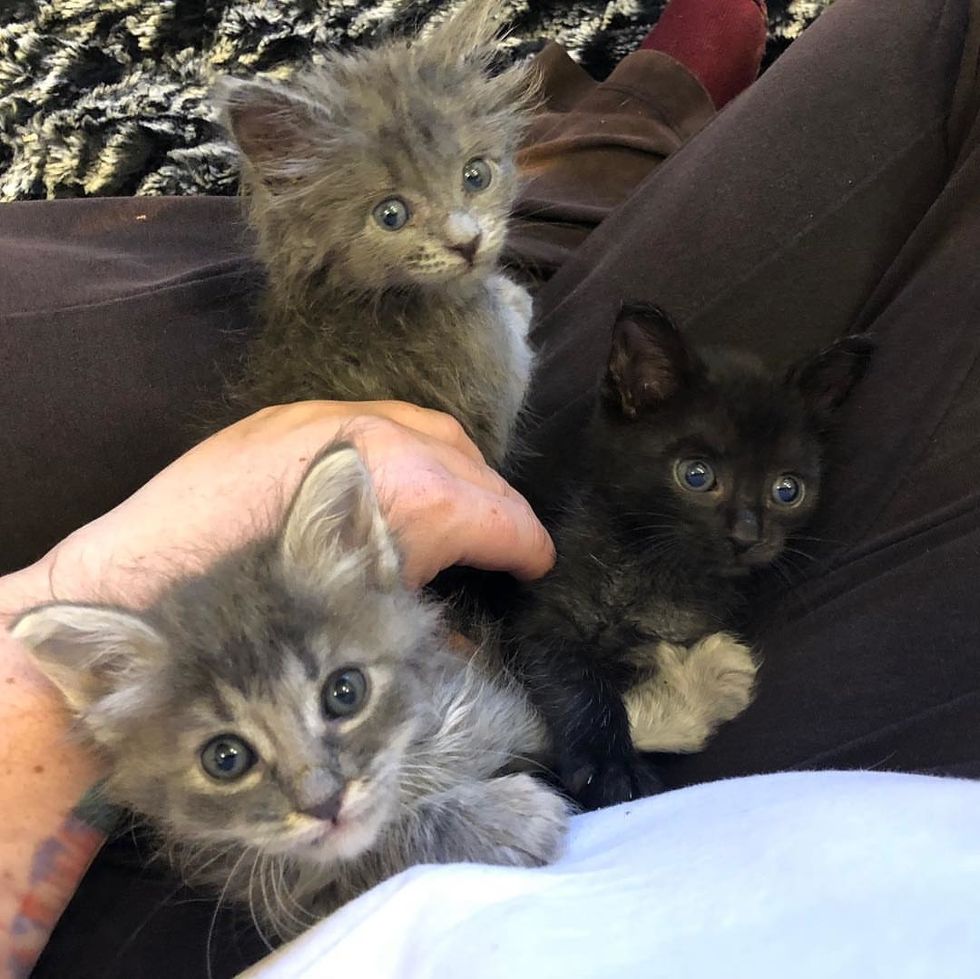 Left to right: Blue, Woflie and FrankieBottle Baby Fosters
Every morning, when the sunlight shines into the kitchen, Wolfie and her sister from another mother come rushing to catch sun beams.

"I sit on the floor with them and watch what I call 'The Frankie and Wolfie Show.'"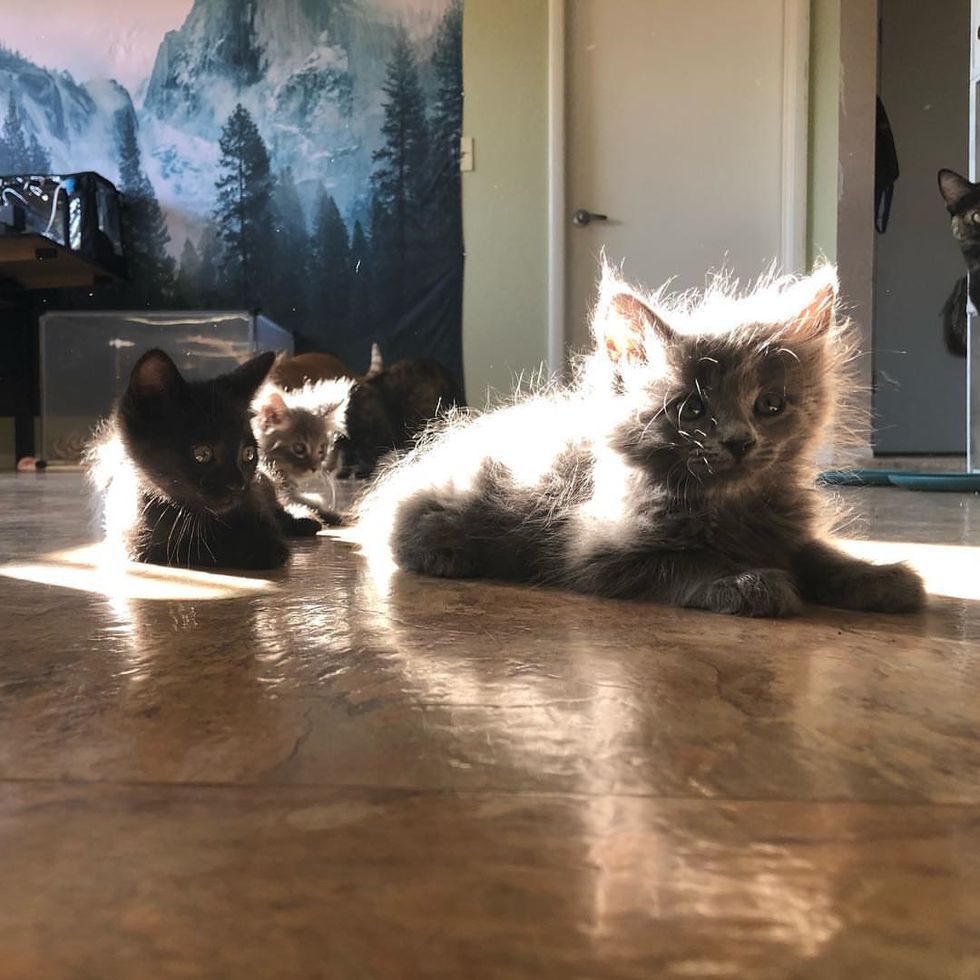 Bottle Baby Fosters
The kitty who was found all alone, has really blossomed. Though her hair still goes in all directions, it's something she wears proudly.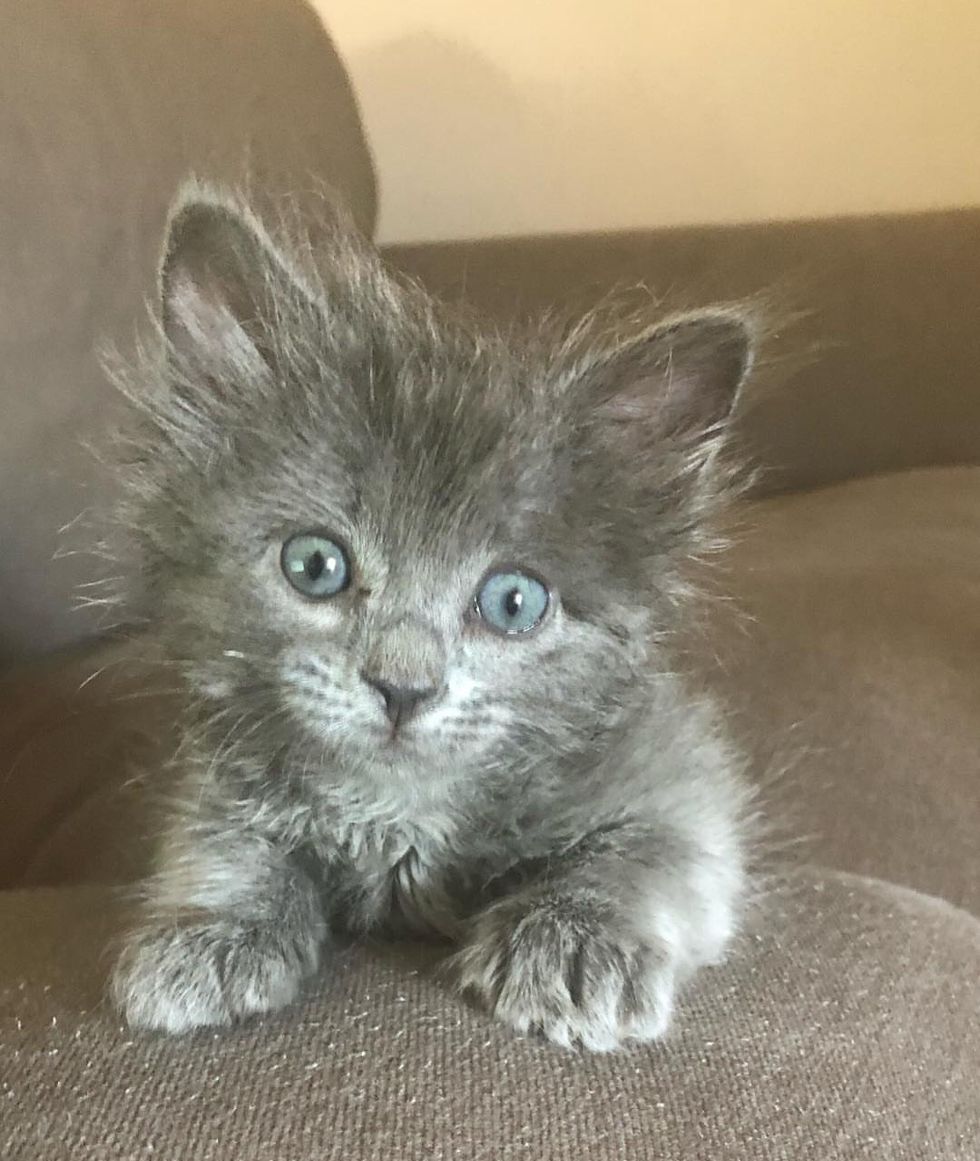 Bottle Baby Fosters
Follow updates on Wolfie on Facebook and Instagram.
Wolfie and her fluffy hairdo:
Woflie the kitten and her fluffy hairdoyoutu.be
Share this story with your friends.

Related story: Couple Gives Orphaned Kitten a Foster Home - He Holds onto Them and Won't Let Go