When cat moms give their babies a bath, it's a matter that they take very seriously. It's also a form of discipline when mamas think their kittens are being naughty.
This little calico kitten is getting a power wash from her mama whether she likes it or not!
It's never clean enough until mama says so...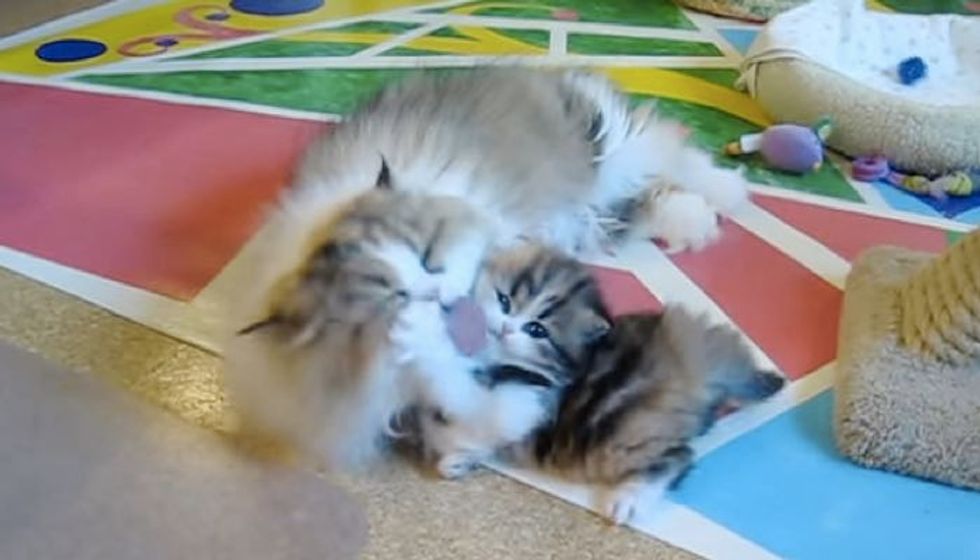 Watch the full video: