A little wobbly kitty is so happy to be loved she sings the cutest silent meows.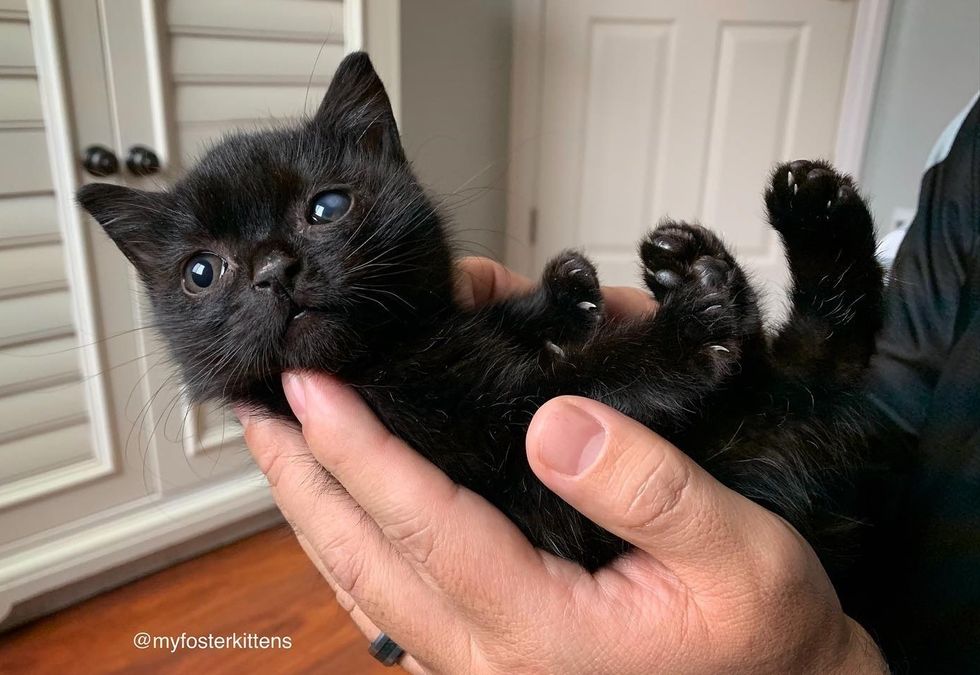 Nikki Martinez @myfosterkittens
Early this year, Nikki Martinez, a TNR rescuer and foster volunteer, went to pick up a kitten at the municipal shelter in Las Vegas. At the last minute, she was asked if she could also help a second kitten who was brought in as a stray.

Her name is Schmutzie, and she's a bit wobbly due to neurological issues. "(When I first got her), she couldn't stand, had no energy and didn't want to eat. I was concerned but knew I was committed to helping her no matter what," Nikki told Love Meow.
She syringe-fed the kitten through the night and brought her back from the brink. The tiny feline bounced back and started to cry the quietest meows - all she wanted was pets and love.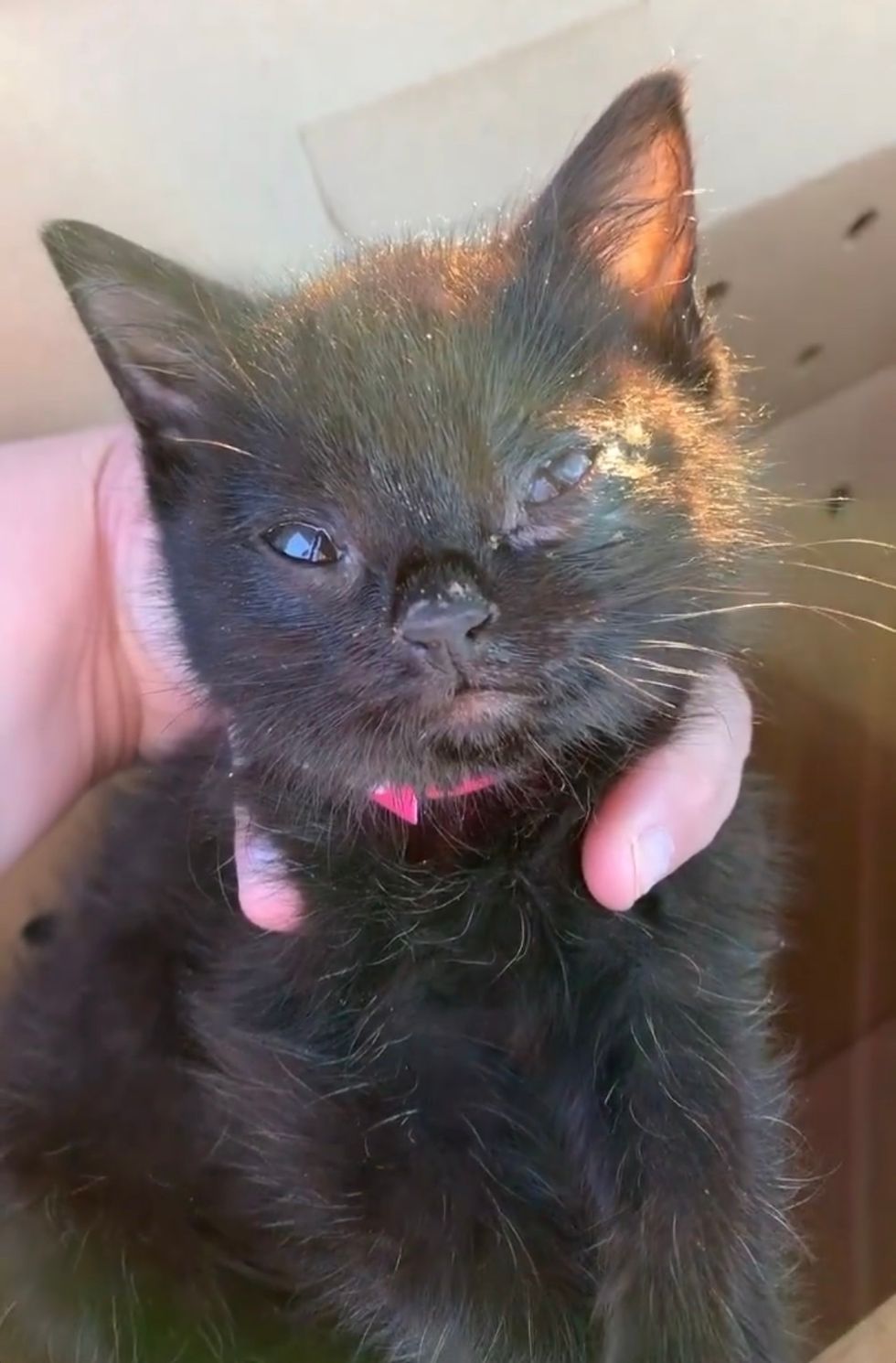 Nikki Martinez @myfosterkittens
"I started to notice that she really likes chin scratches and affection. She would even start to purr," Nikki said. "She's so sweet and chill, she loves sitting in the pouch of my sweatshirt and being carried around. Her silent meows mean 'more pets now!'"
Schmutzie continued to make strides every day. Over the next few weeks, the little panther kitty grew in size and strength.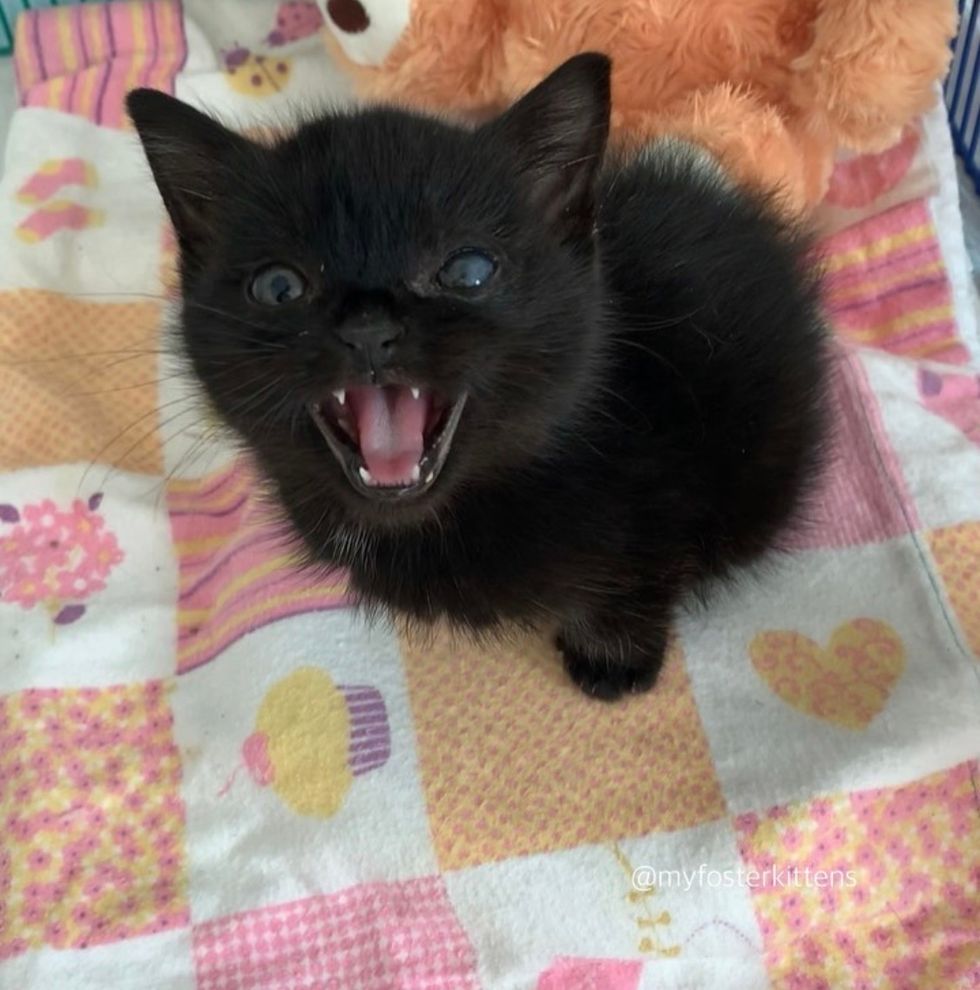 Nikki Martinez @myfosterkittens
Despite being a little wobbly, she would go after toys and practice pouncing and jumping like a champ. She fell a few times, but got right back up to try again.

As Schmutzie grew, her coordination also improved. She was more steady on her paws and could zip faster around the room. The sweet kitten constantly sought companionship, so when she was ready, Nikki introduced her to a friend.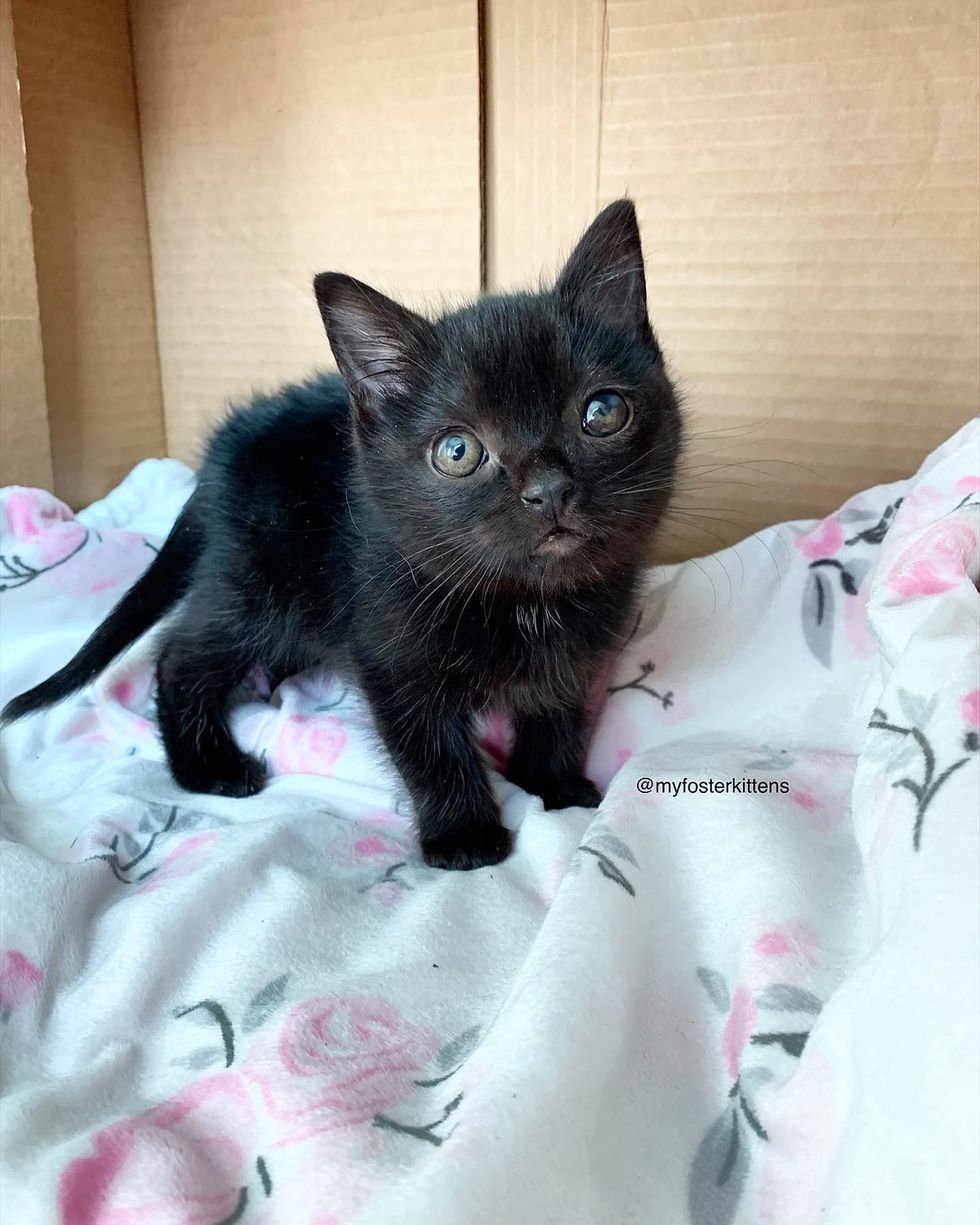 Nikki Martinez @myfosterkittens
She met Valentina the kitten who came into foster care on the same day. Schmutzie was eager to be friends despite the initial swats and hisses. The little one was persistent and wouldn't take no for an answer.
Eventually, Schmutzie won Valentina over with snuggles, kisses and lots of purrs. "These two started to spend more time together and it was great for each of them to have a buddy while in foster care."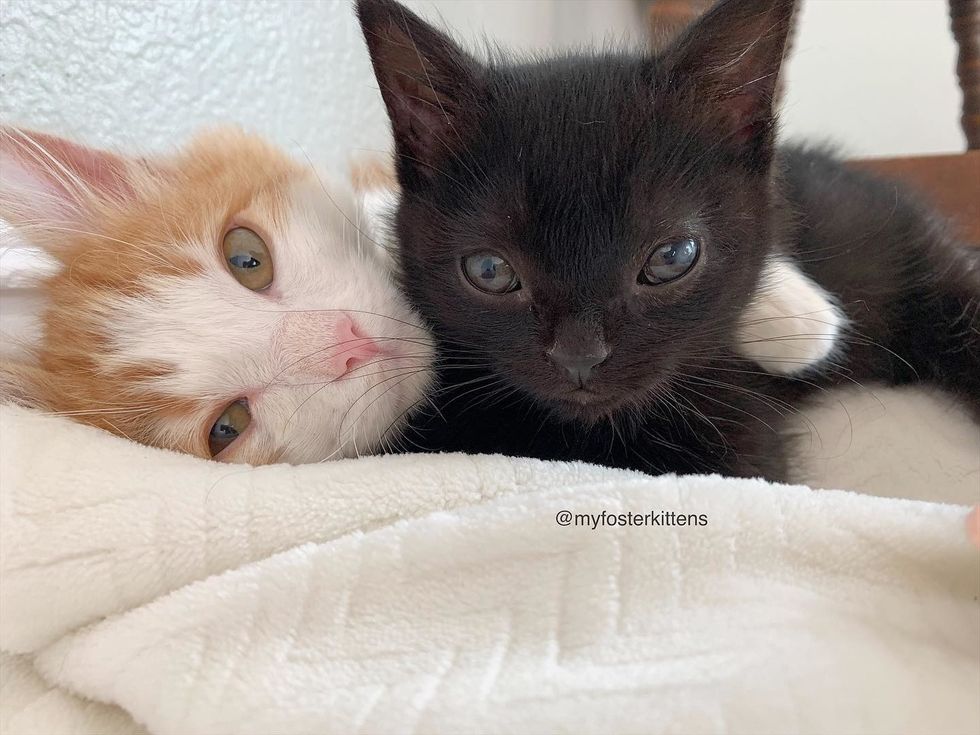 Nikki Martinez @myfosterkittens
"I've noticed some big improvement since Schmutzie came to us. She's become more engaged in playtime. She's never had problems finding and using her litter box and she has a great appetite."

Watch Schmutzie and her journey in this video:
Sweet wobbly kitten and her silent meowswww.youtube.com
The kitten has really blossomed since she was rescued at four weeks old.

"I was super nervous that first day or two, but I was committed to her care and wanted her to be comfortable and happy," Nikki shared with Love Meow.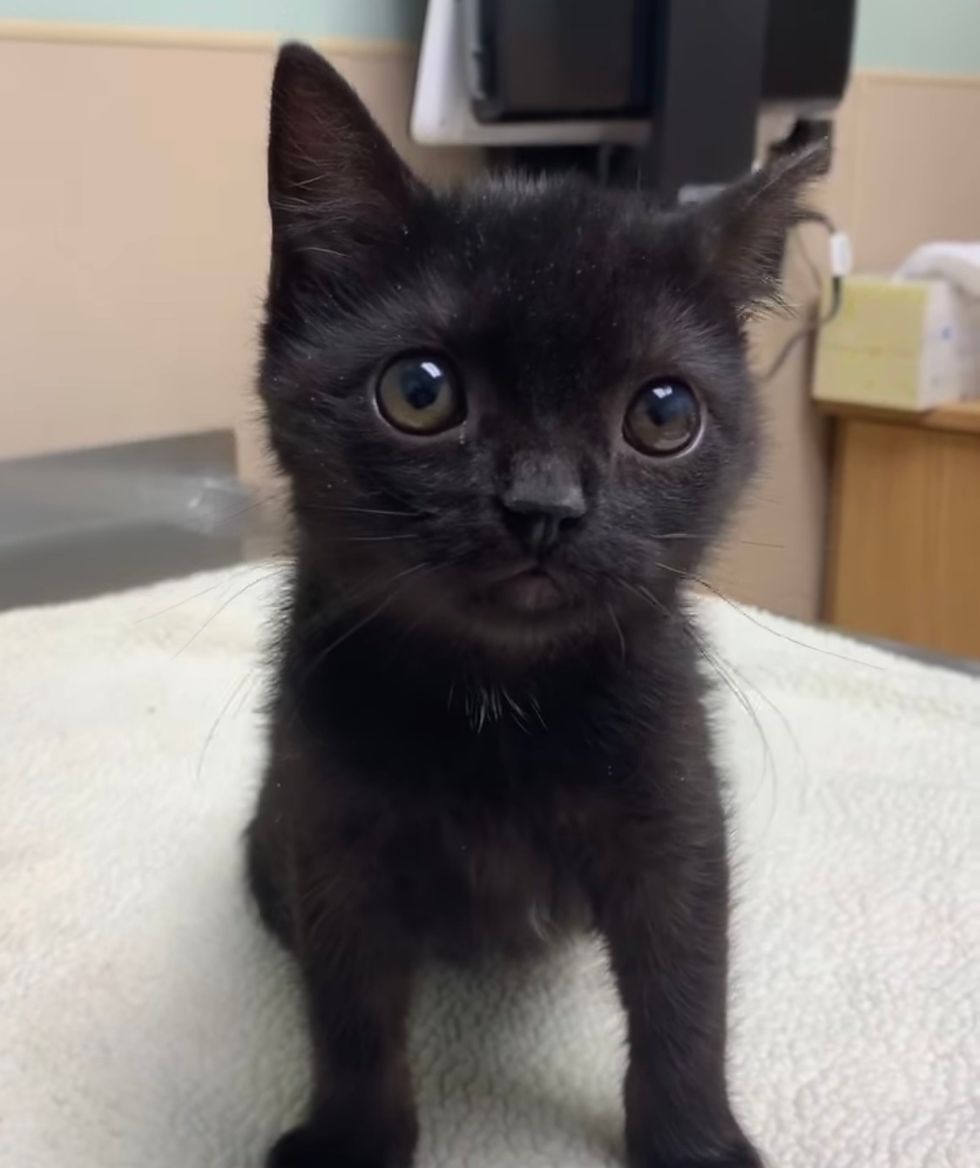 Nikki Martinez @myfosterkittens
"Today, she's still a little wobbly, but she's completely different from when she arrived in my home. She is a unique and the most lovable little girl."

The kitty grew to be a full-fledged cuddle-bug and was ready to find a place of her very own.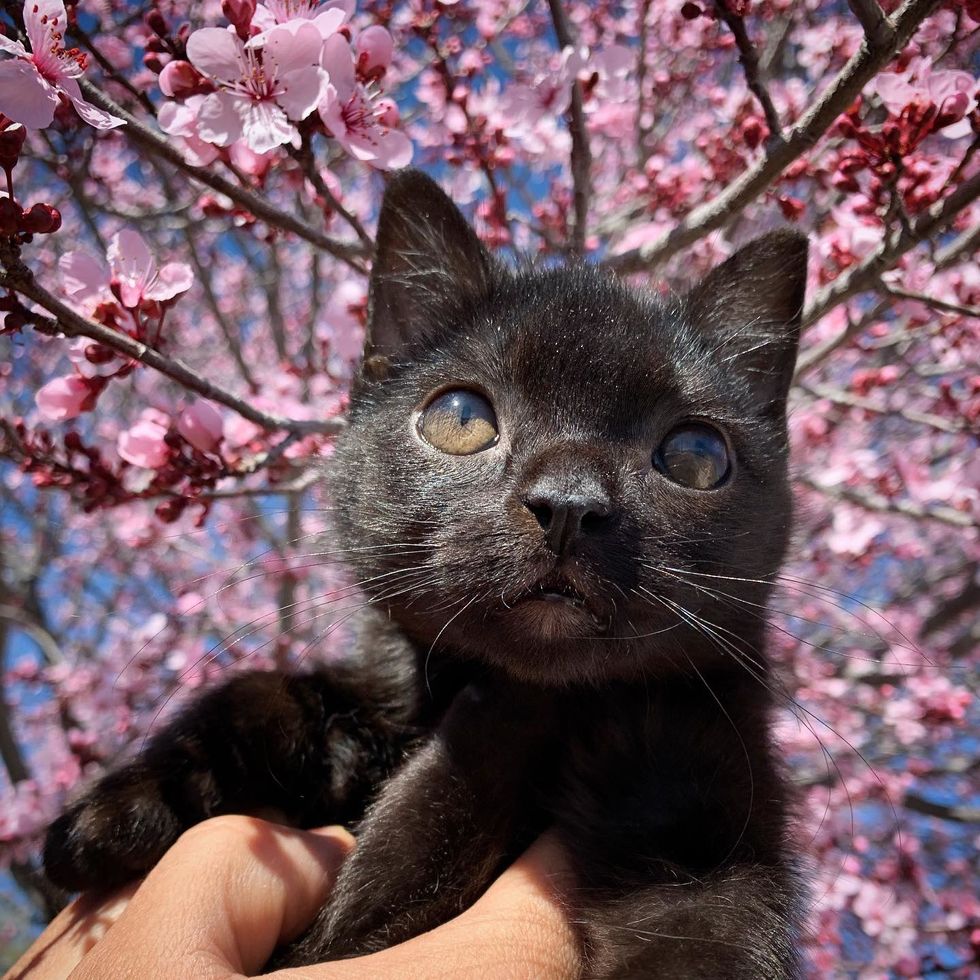 Nikki Martinez @myfosterkittens
Last month, the little love-bug headed to her forever home in Colorado. Her foster sister Valentina was also adopted.
"Schmutzie is in the arms of her new family. She has a 1-year-old feline sister named Bailey."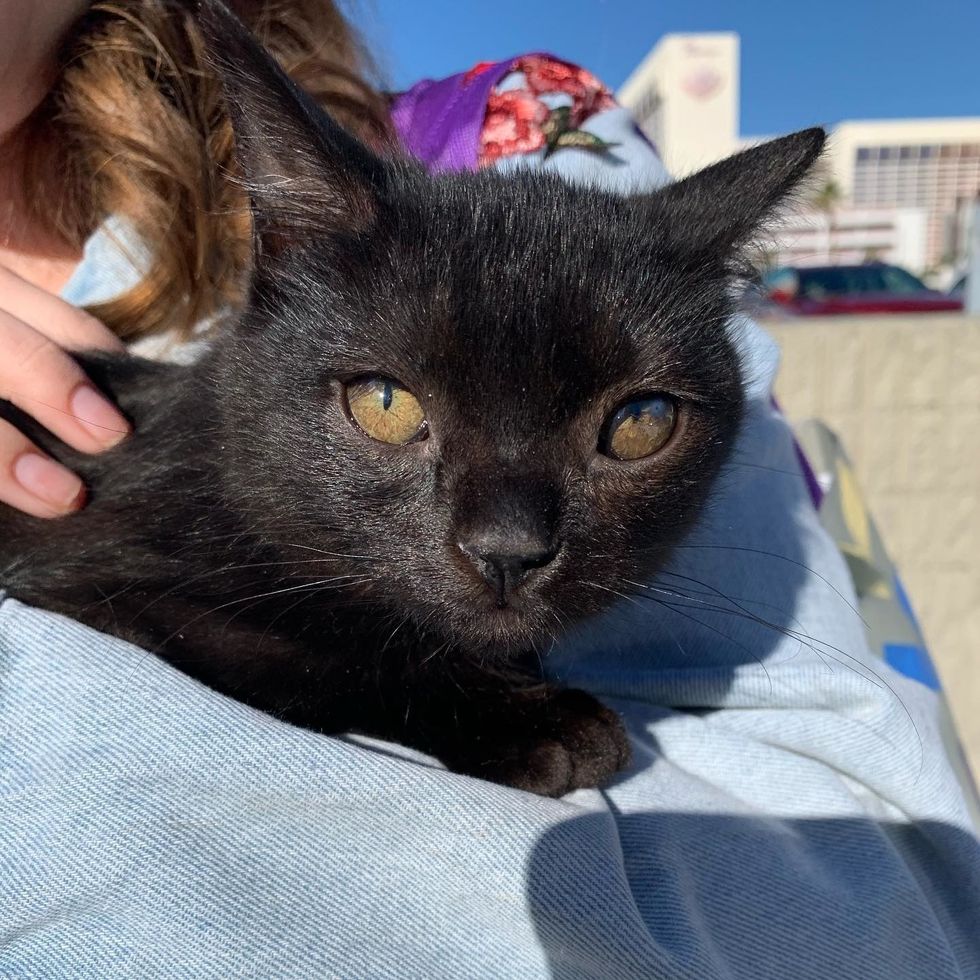 Nikki Martinez @myfosterkittens
The former stray has flourished into a healthy, happy, playful cat with a family that loves her to bits.
She now enjoys waking up in their arms every morning and hiding her favorite toys in their shoes.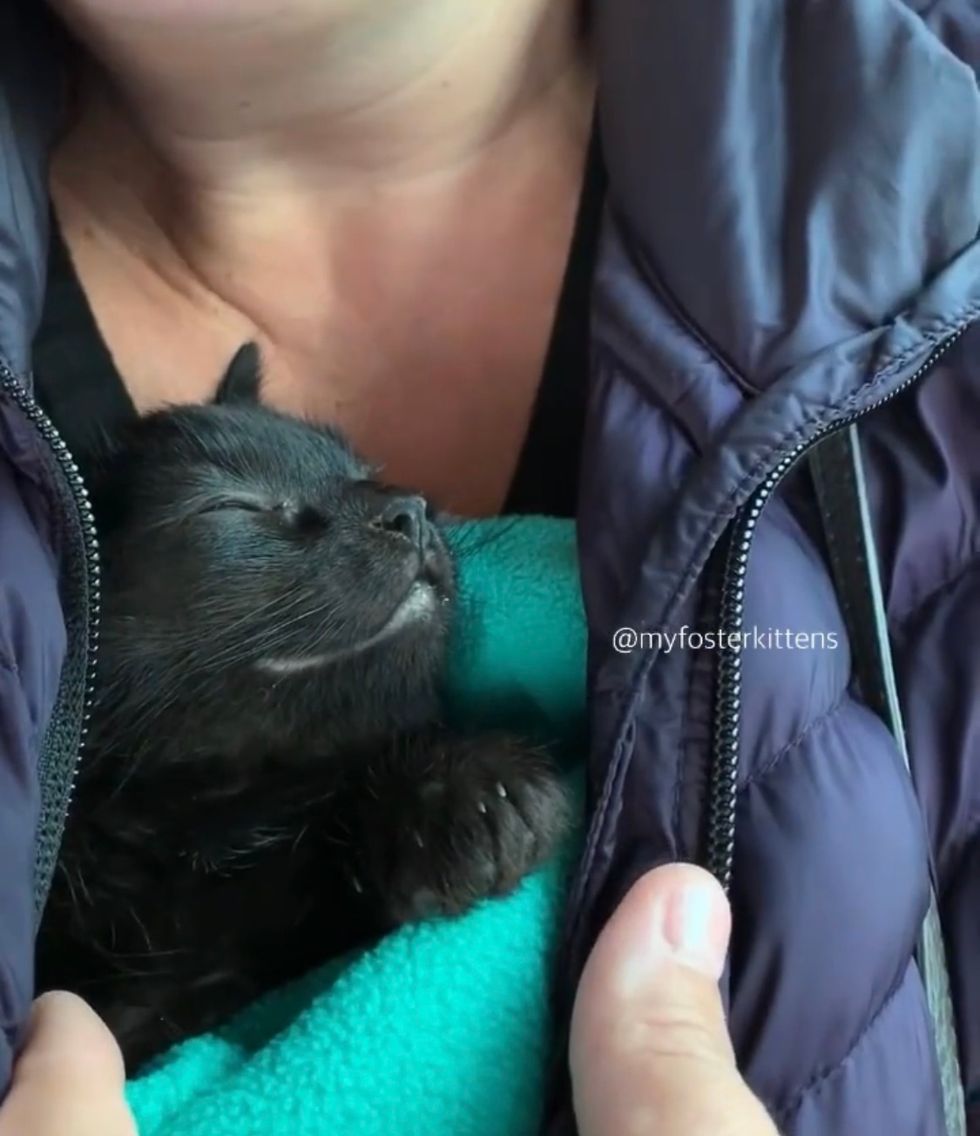 Nikki Martinez @myfosterkittens
Share this story with your friends. Follow Nikki's foster kitties on Facebook and Instagram. Follow Schmutzie and her adventures on Instagram.
Related story: Kitten Who Longed for a Home, Walked up to Man and Asked to Be Adopted