A tabby kitten looks out for his only brother everywhere they go after they were found together just in time.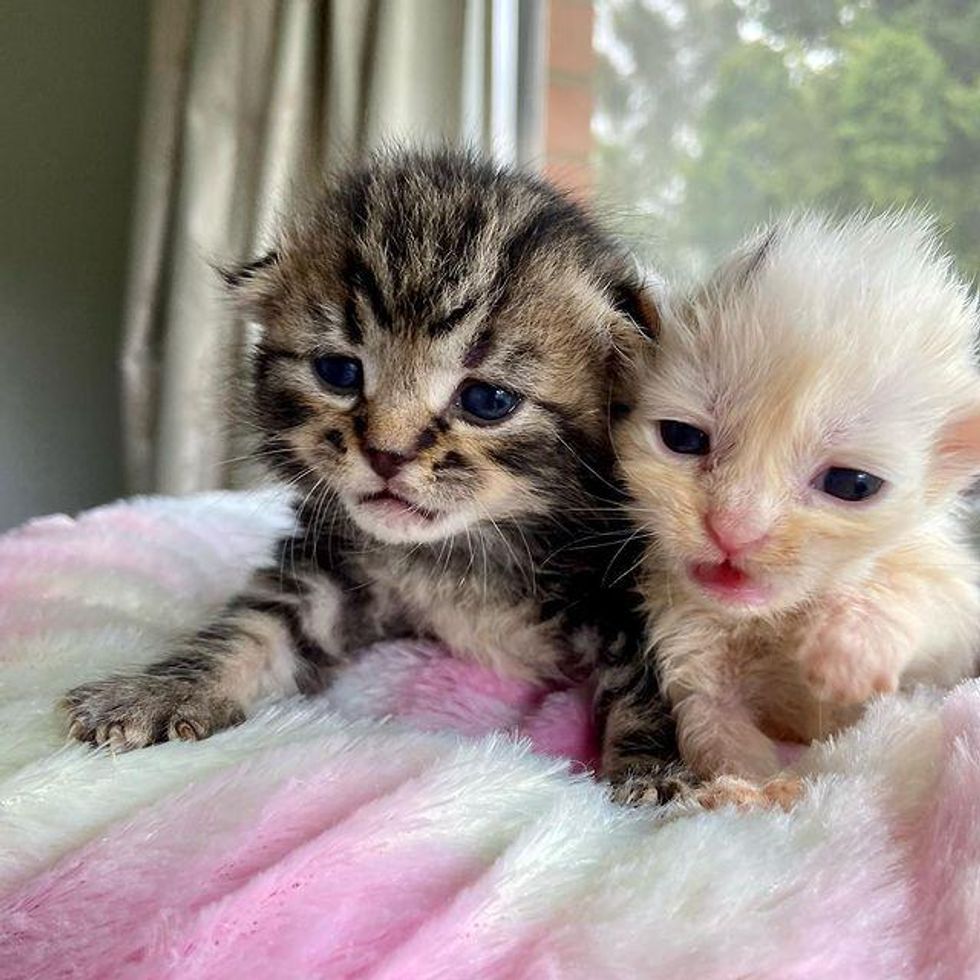 River and RainFoster Kittens Of Melbourne
Early October, a pair of orphan kittens were found by concerned members of the public, who brought them to a veterinary clinic for help. At six days old, the feline brothers needed bottle feedings every few hours by a dedicated carer.
"We got notified about them from another rescue who had picked them up in order to ensure their safety," Cass, the co-founder of Foster Kittens Of Melbourne, told Love Meow. "I specialize in neonatal kittens and could provide the around the clock care they require."
Cass welcomed the two kittens into her care with open arms. It didn't take long for her to notice just how bonded they were.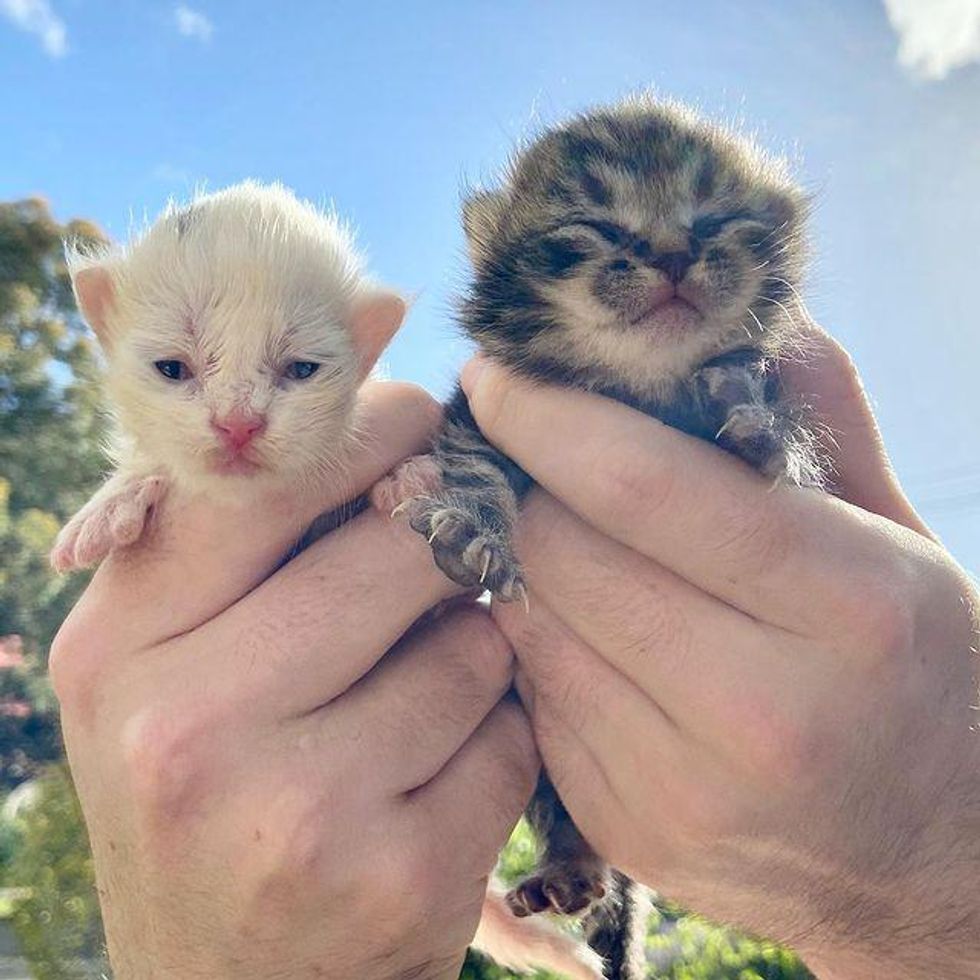 Foster Kittens Of Melbourne
"River (tabby) is significantly larger than his brother Rain (white), and their bond was noticeable instantly. They refuse to settle unless they are together. While I'm bottle feeding one, the other one cries from their carrier and searches frantically for his brother," Cass shared with Love Meow.
"As soon as they're back together they roll around together baking air biscuits and purring while snuggling up to each other."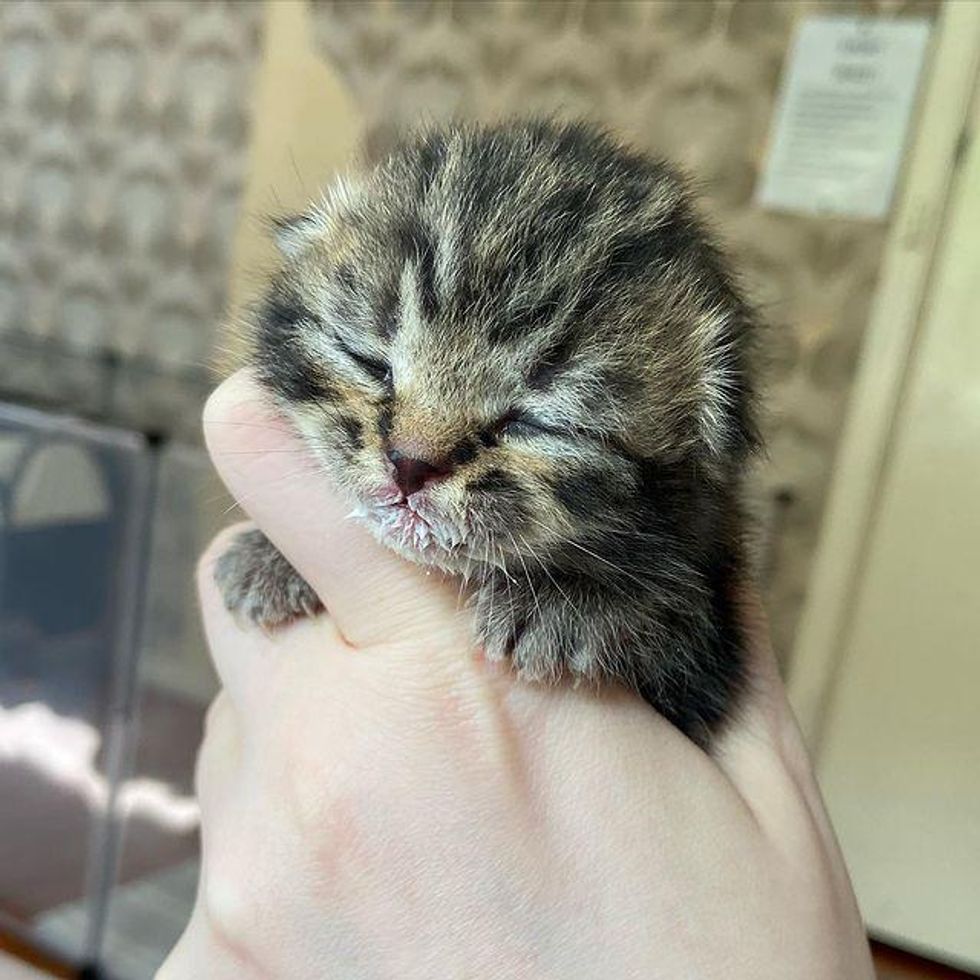 River just a few days old before he opened his eyesFoster Kittens Of Melbourne
River had his eyes closed when he arrived, while Rain's were starting to come through. They were so happy to have someone to cater to their needs. The tabby came with a big voice and didn't hesitate to put it to good use.
Despite being so young, River took on the role of big brother and let Rain nuzzle up to him whenever he needed a cuddle. "The bond they share is such a beautiful thing to witness, and there is no question that when they're of adoption age they'll be going together as a pair."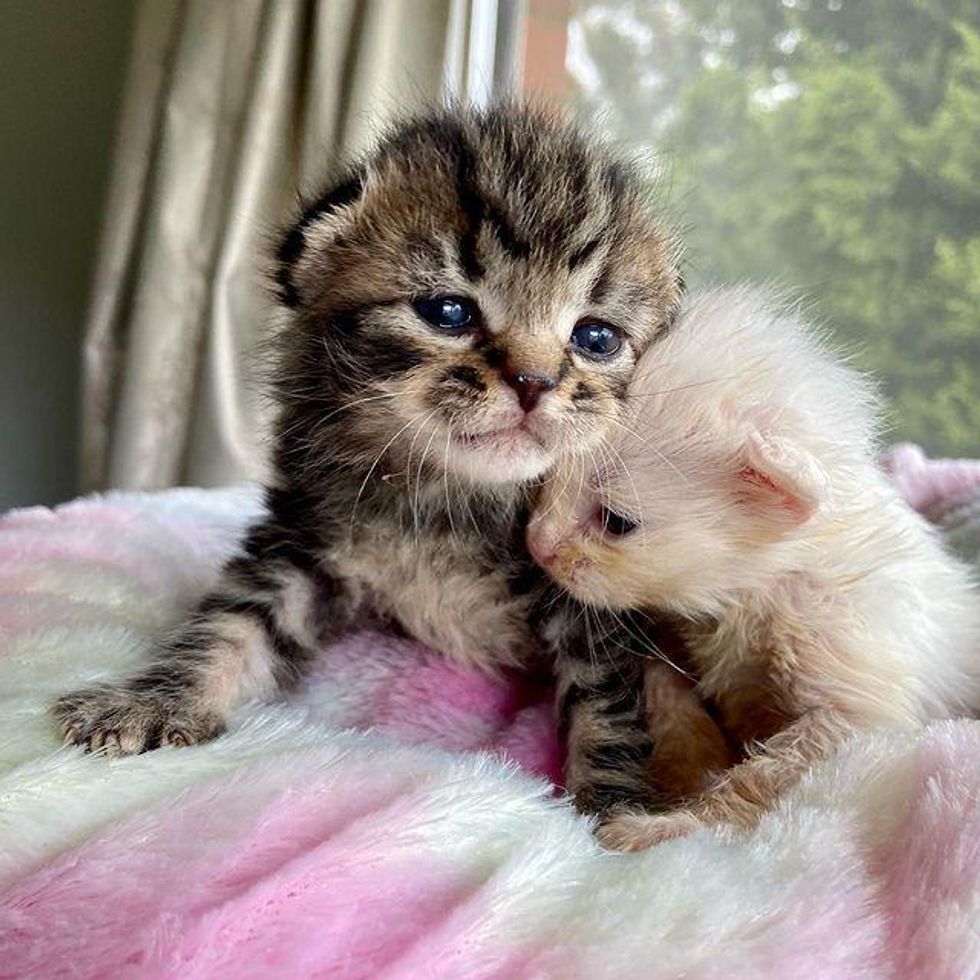 River adores his little brother RainFoster Kittens Of Melbourne
Rain, the smaller of the two, looks up to River and depends on him. They have quickly nestled their way into the hearts of their foster family.
"River is the protecting big brother to Rain, who always looks out for him, while Rain is the little brother who follows his every move," Cass told Love Meow.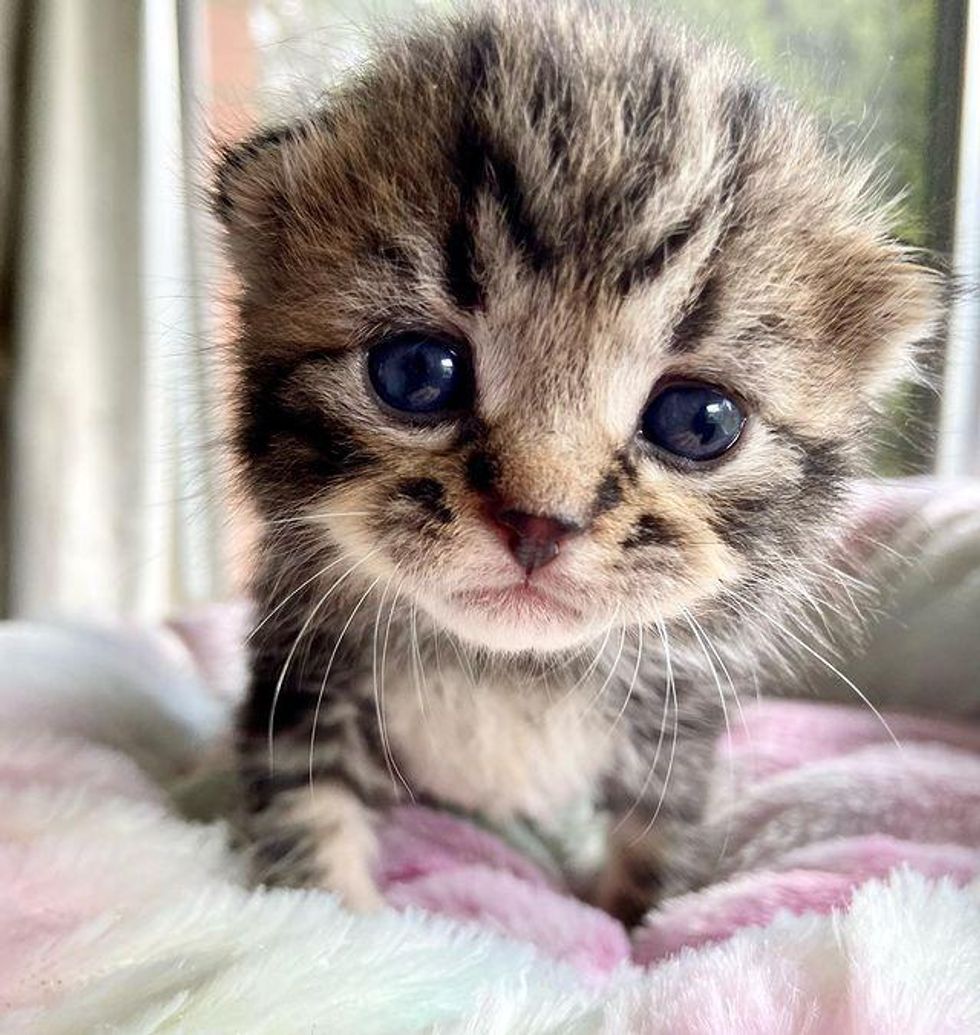 River looks like a cute teddy bearFoster Kittens Of Melbourne
"One of the most beautiful things to witness being a foster carer, is watching siblings grow together, learn together, develop together, and then when it's time, leave for the rest of their lives together."

River has a voracious appetite, and his energy rubs off on his brother, Rain. They do everything together and are rarely apart.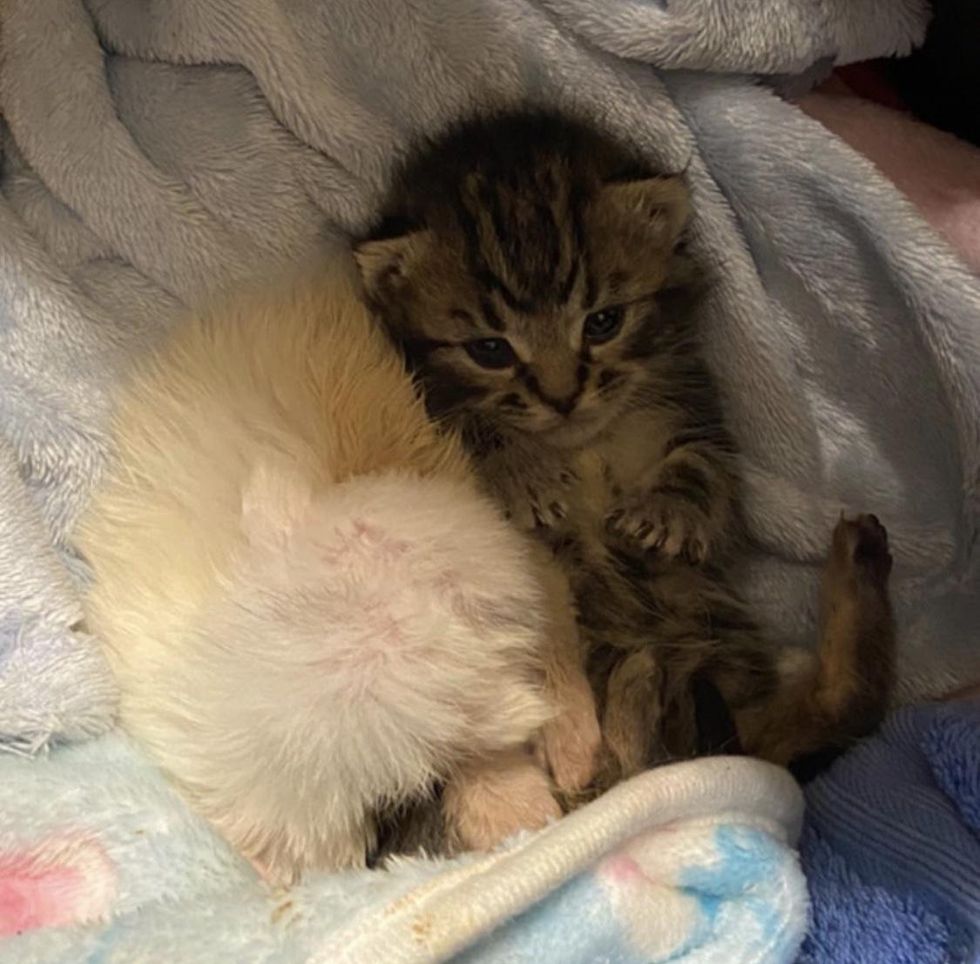 They share a very special bondFoster Kittens Of Melbourne
River soothes his brother with his rumbling purrs and offers to be his most comfortable pillow. "We can't wait to watch them together as they grow and get up to all kinds of mischief."

The two beautiful boys adore each other more than anything. They have been in foster care for more than a week now, and they are thriving and almost ready to venture out of their nest.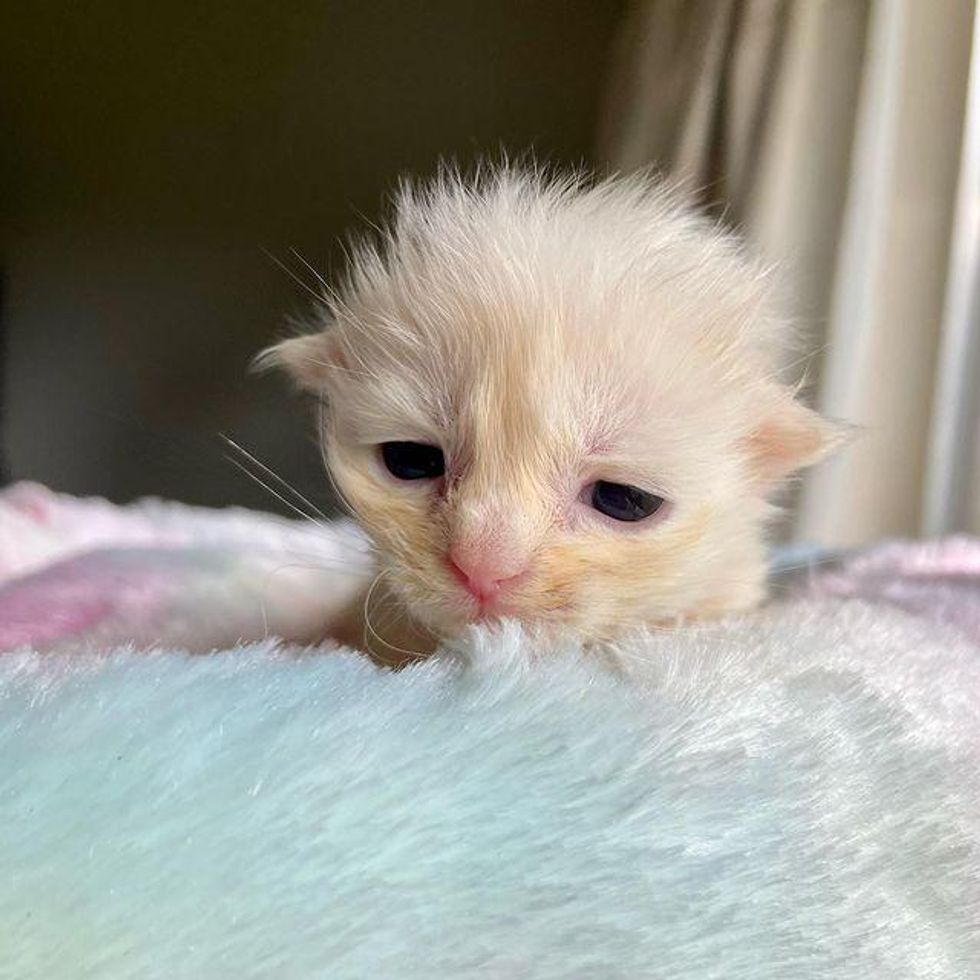 Rain the sweet kittenFoster Kittens Of Melbourne
"With every new day that comes they learn new things, conquer new challenges and get stronger, healthier and closer to their forever home together," Cass told Love Meow.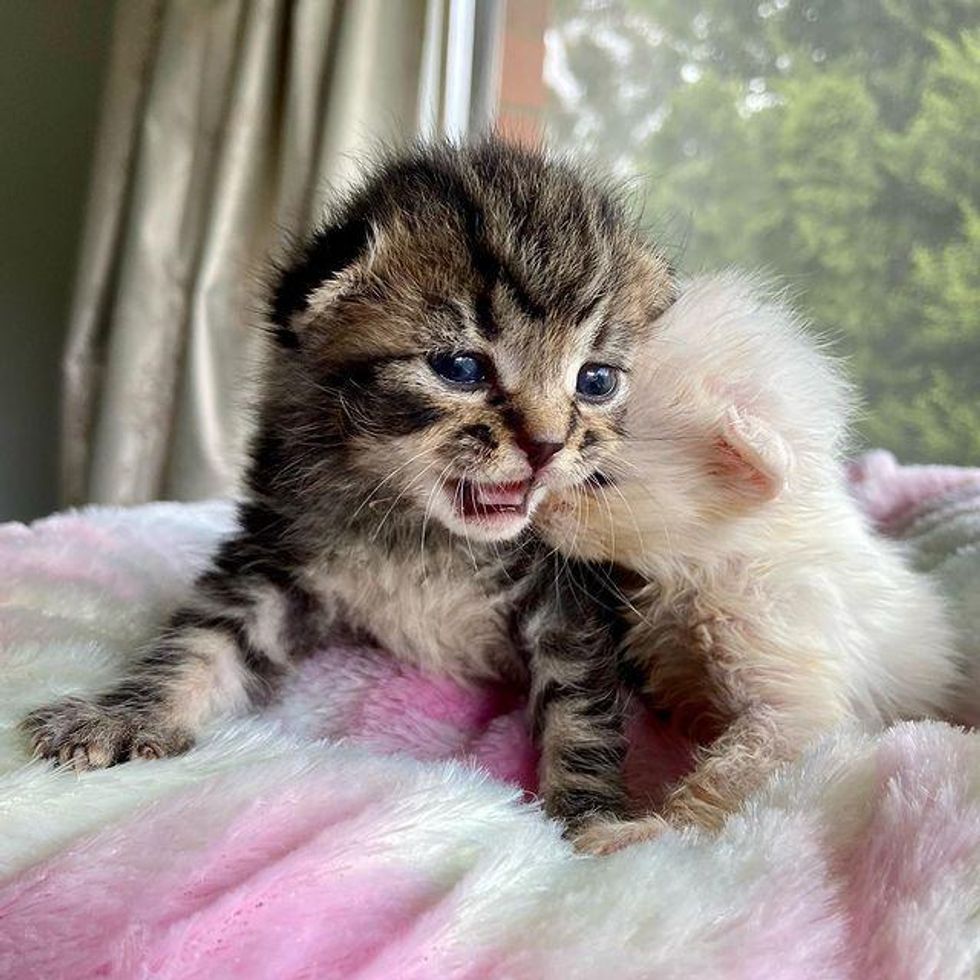 They are always togetherFoster Kittens Of Melbourne
Share this story with your friends. Follow updates on River and Rain and Cass's fosters on Instagram @kitten.fosters. Follow Foster Kittens of Melbourne on Facebook and Instagram.
Related story: Kittens Drenched and Cold Brought Back from the Brink By Family that Never Gave Up on Them