Two kittens were found separately without their moms. They crossed paths at a shelter and became inseparable friends.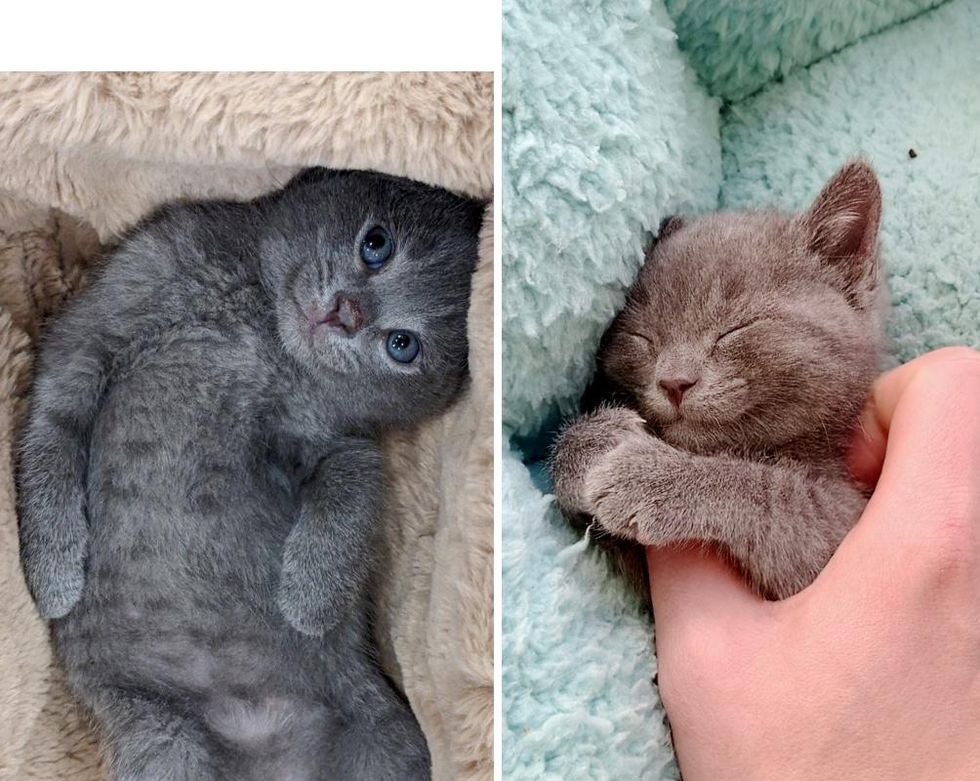 Erik Thoren at KittenBnB
A tiny gray kitten was brought to a shelter in New York City after he was discovered in Brooklyn without a mom. The kitten was in need of a foster home and a buddy to snuggle with.

Around that time, Jess Thoren, a fosterer from KittenBnB in New Jersey, came to the shelter to pick up a litter of kittens who had been found as orphans. She noticed the little singleton and knew she had to take him along.
"He was about two weeks younger than the rest of the kittens. He came into the shelter the same morning (as the others) and didn't have placement yet, so I took him too," Jess shared with Love Meow.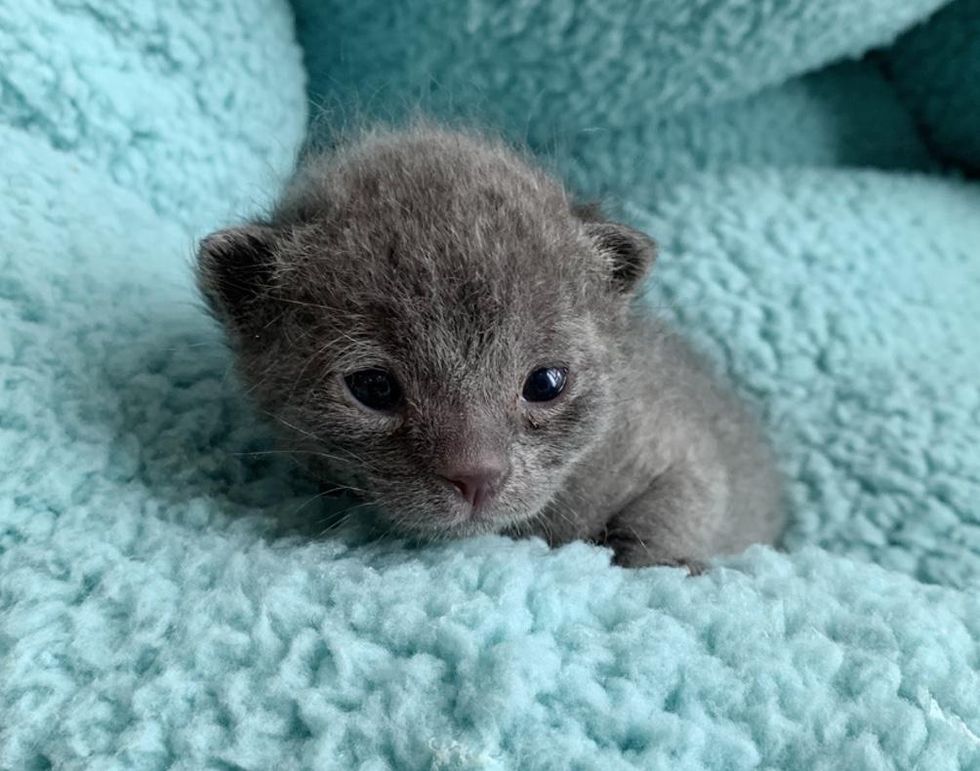 Erik Thoren at KittenBnB
The three older kittens, Eva Ernst, Count Dracula and Dr. Jekyll, quickly accepted the new kitty, Victor Frankenstein (aka Frankie). Soon after they arrived at their foster home, they were playing together as if Frankie had always been part of their crew. The youngest kitten was much smaller in size but tried his hardest to keep up with the others.

While the bigger kittens began scampering around the room, creating all sorts of antics, Frankie was still trying to figure out his legs. "He was perfectly content to watch his older siblings run around while he lounged in the bed," Erik Thoren, Jess' husband, told Love Meow.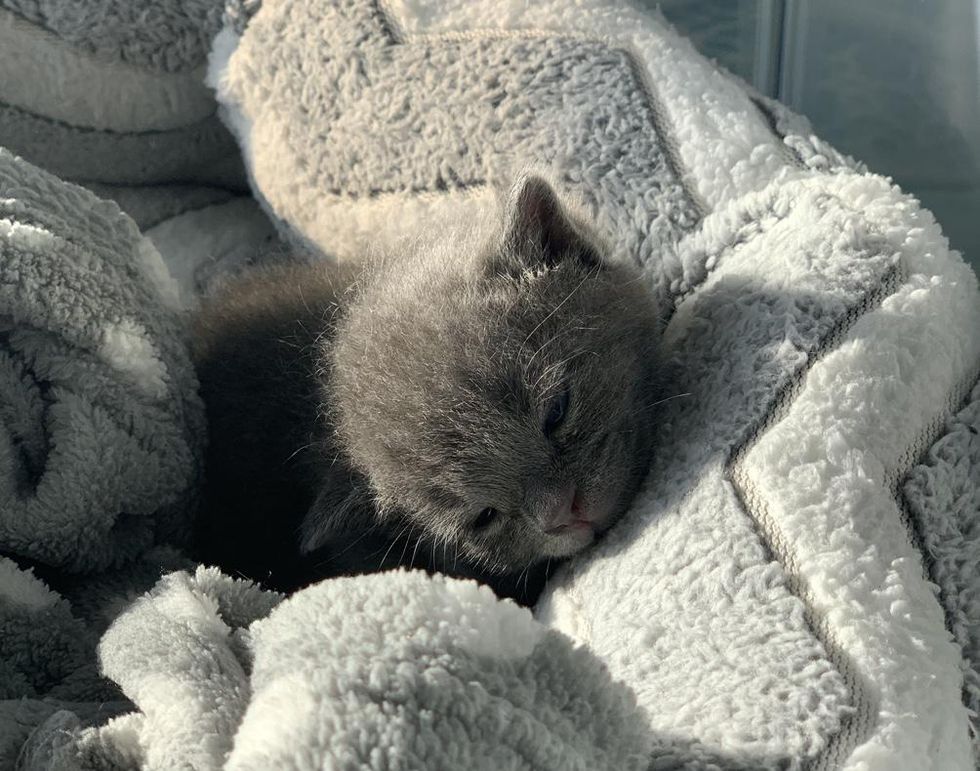 Erik Thoren at KittenBnB
Frankie adored his new siblings, but took quite the liking to one of them and was determined to win him over. He started nuzzling up to Dracula (the black kitten) and was very persistent in his pursuit for affection.

As soon as Dracula allowed little Frankie to snuggle up to him, the clingy gray kitty would tag along with his new best friend everywhere around the playpen.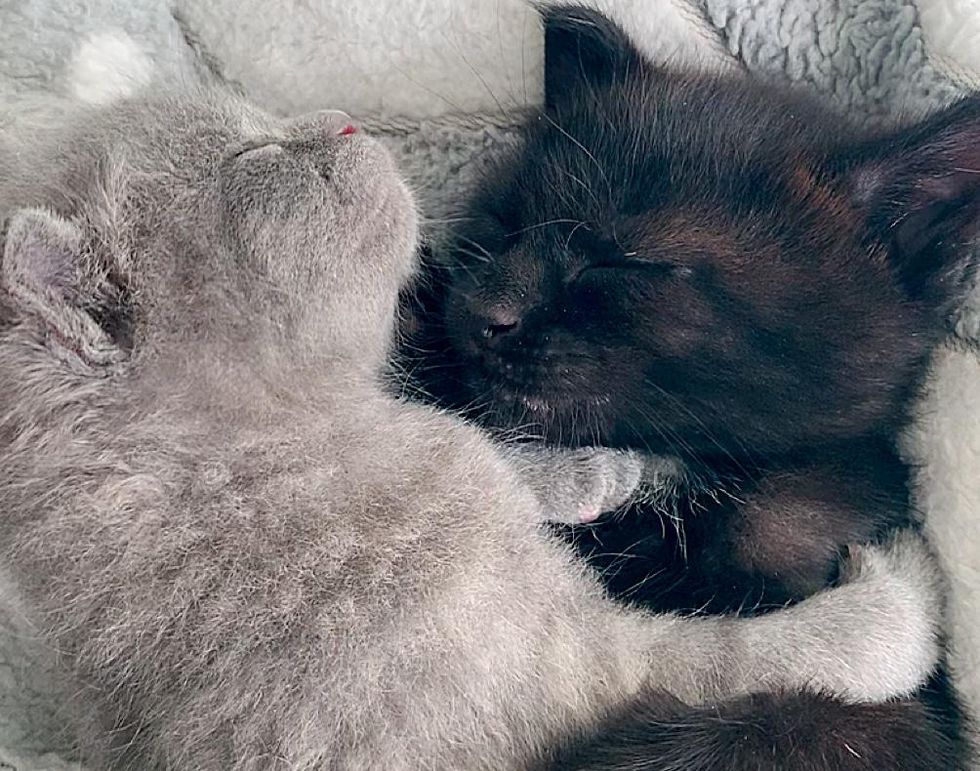 Erik Thoren at KittenBnB
It took the little guy another week to catch up with the bigger kitties, and start running and participating in mischief-making. Frankie would watch Dracula closely and imitate him as they played.
Despite just getting his paws under himself, Frankie was determined not to miss out on any action.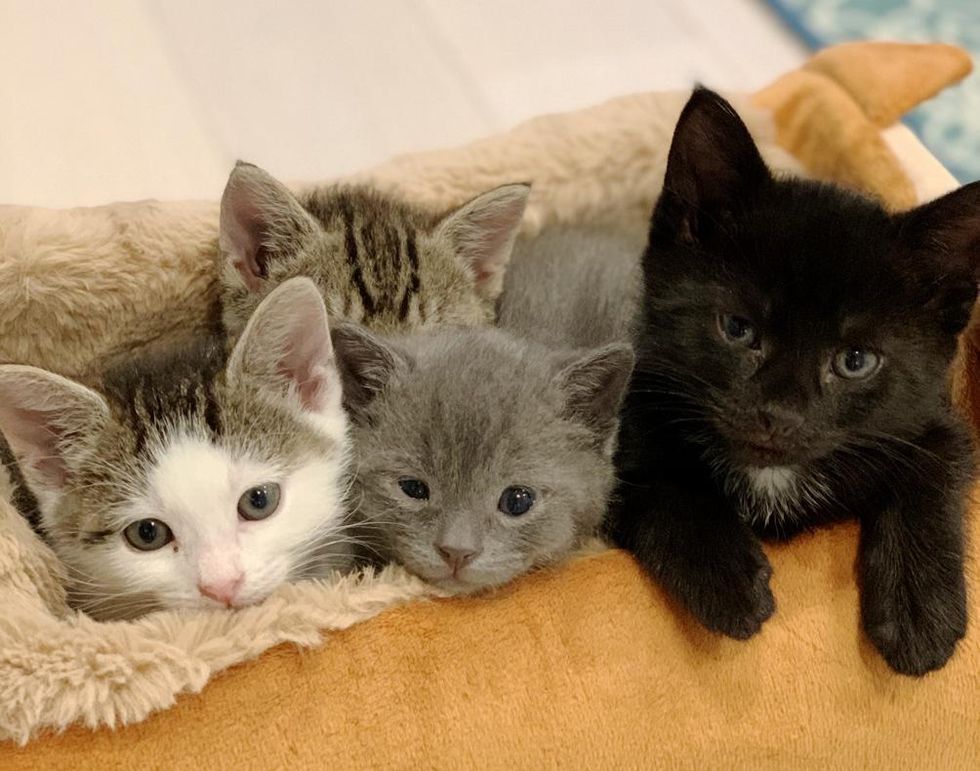 Erik Thoren at KittenBnB
"He's always played more of the 'younger brother' role, just trying to keep up with his older siblings," Erik added.
Frankie became very attached to Dracula and insisted on cuddling with him whenever they napped. He would wrap his arms around him or curl up next to him, burrowing his face into his buddy's coat for that extra dose of comfort.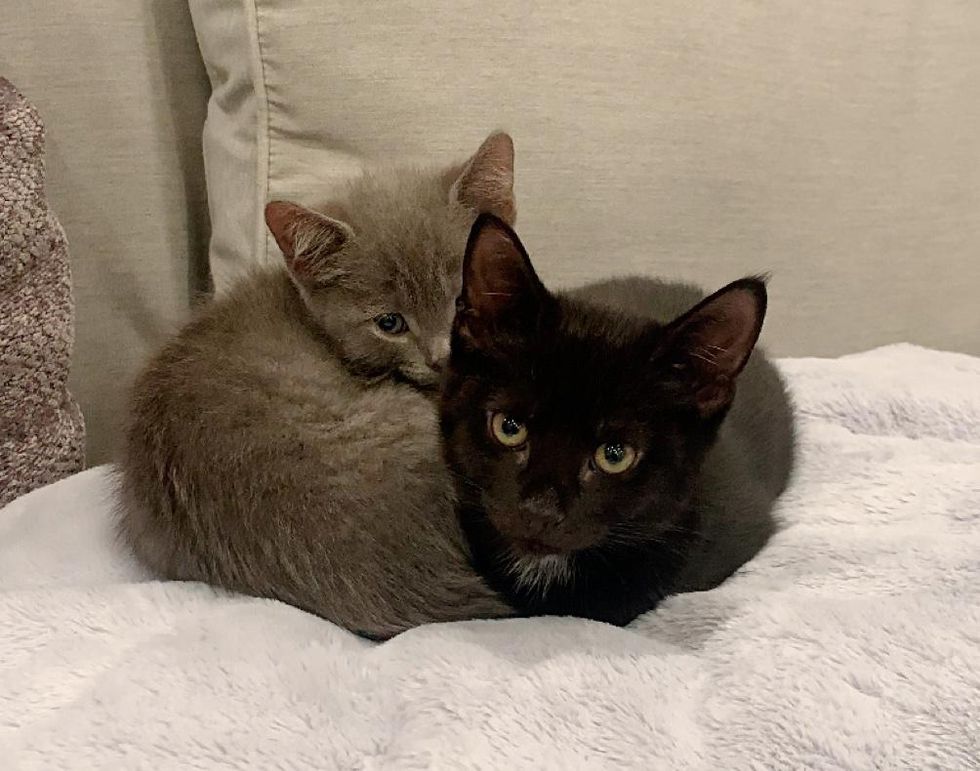 Erik Thoren at KittenBnB
After every meal, the two were always seen snuggled up together, purring up a storm. Their bond grew stronger each day and it was clear that they couldn't be separated.

Watch the kittens in this sweet video:
Kitten best friendswww.youtube.com
"Frankie has fully blossomed into this role of carefree kitten. He is a spaz when he's wild, with frequent bouts of the zoomies. He lets Dracula do the talking for him, since Dracula is very vocal," Erik shared with Love Meow.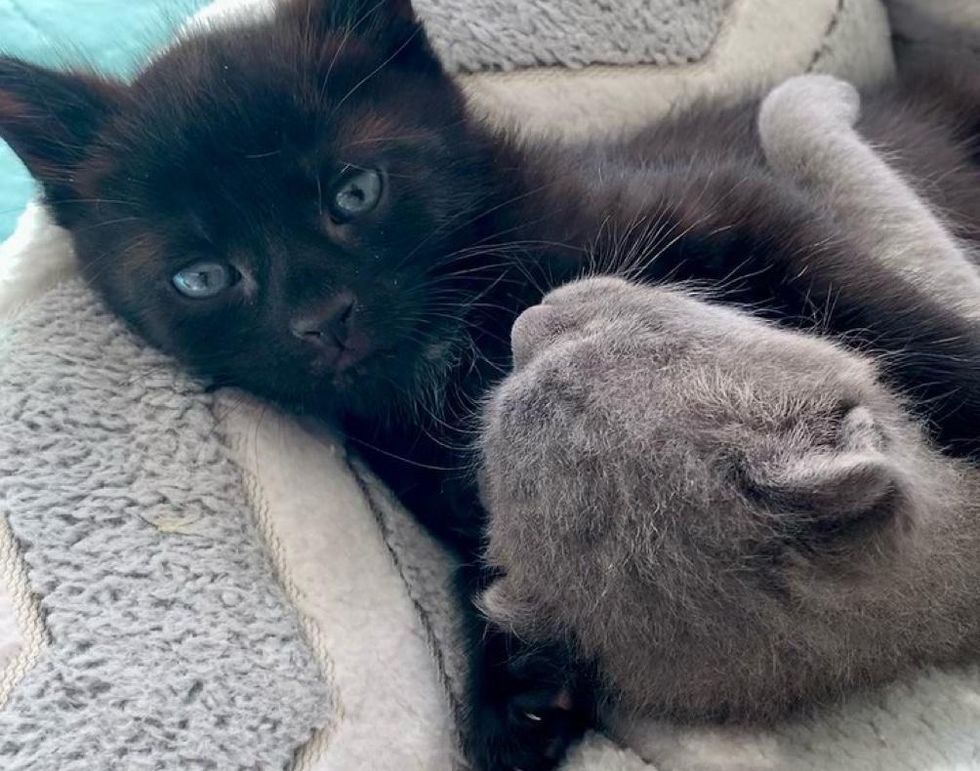 Erik Thoren at KittenBnB
Little Frankie looks up to his big brother and follows his lead.
While Dracula is never shy of voicing his many opinions, Frankie is an excellent listener, always enthralled by what he has to say.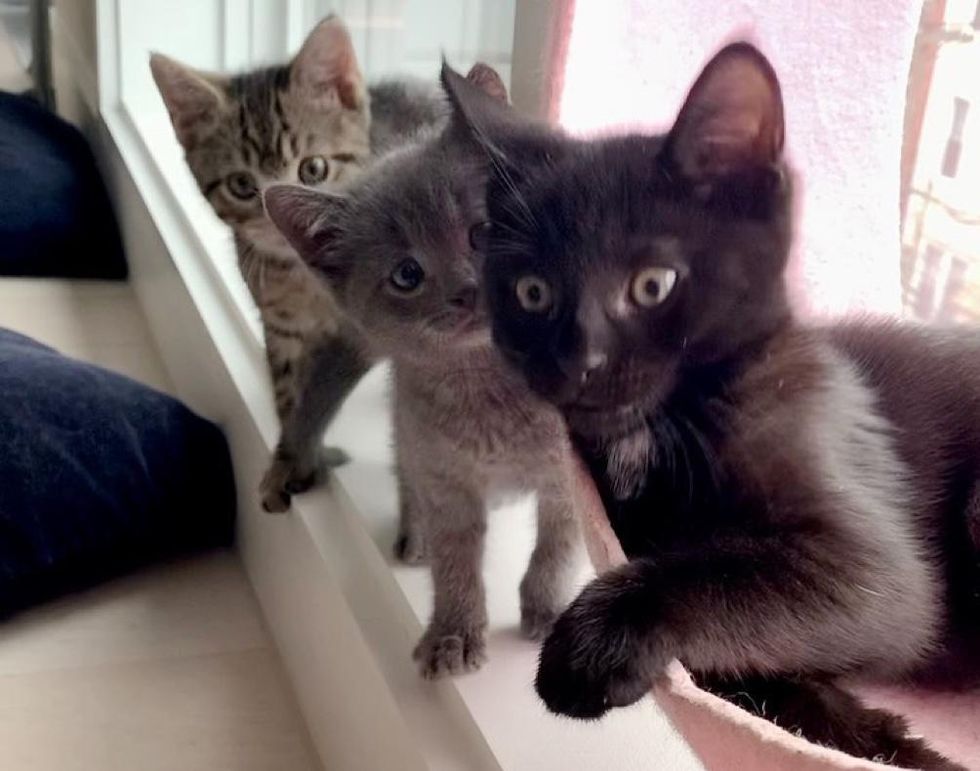 Erik Thoren at KittenBnB
The sweet gray kitten is super laidback without a worry in the world. He always wears a smile on his face and seems to be so content whenever he's around his brother.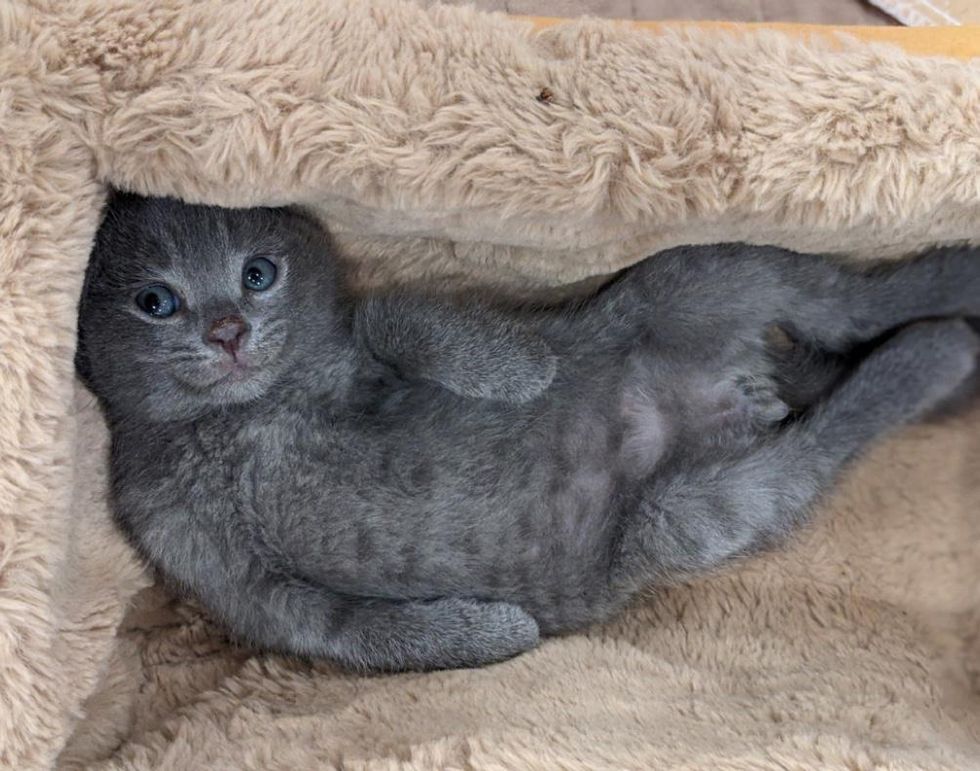 Erik Thoren at KittenBnB
When it came time for adoption, Jess and Erik knew that these two brothers from different mothers had to stay together.

They do everything as a duo, and little Frankie is Dracula's biggest fan.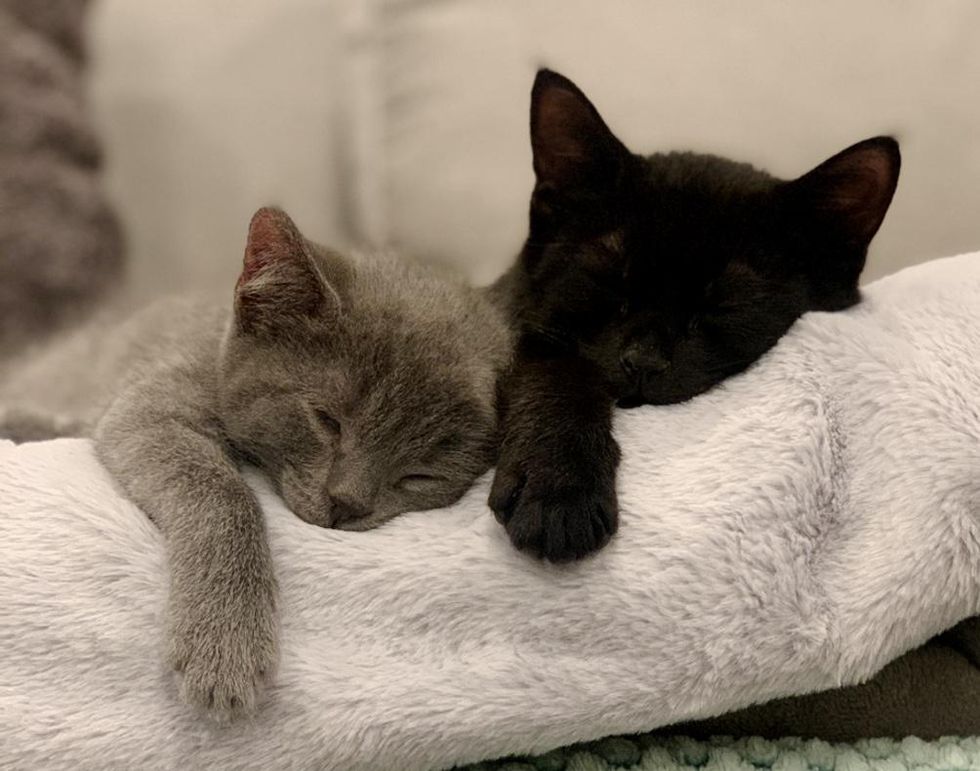 Erik Thoren at KittenBnB
A wonderful family came across this adorable pair and fell head over heels for them. They knew they had to take both home.
It was dream come true for the two buddies when they moved into their forever home together last week. Their siblings Jekyll and Eva were also adopted together.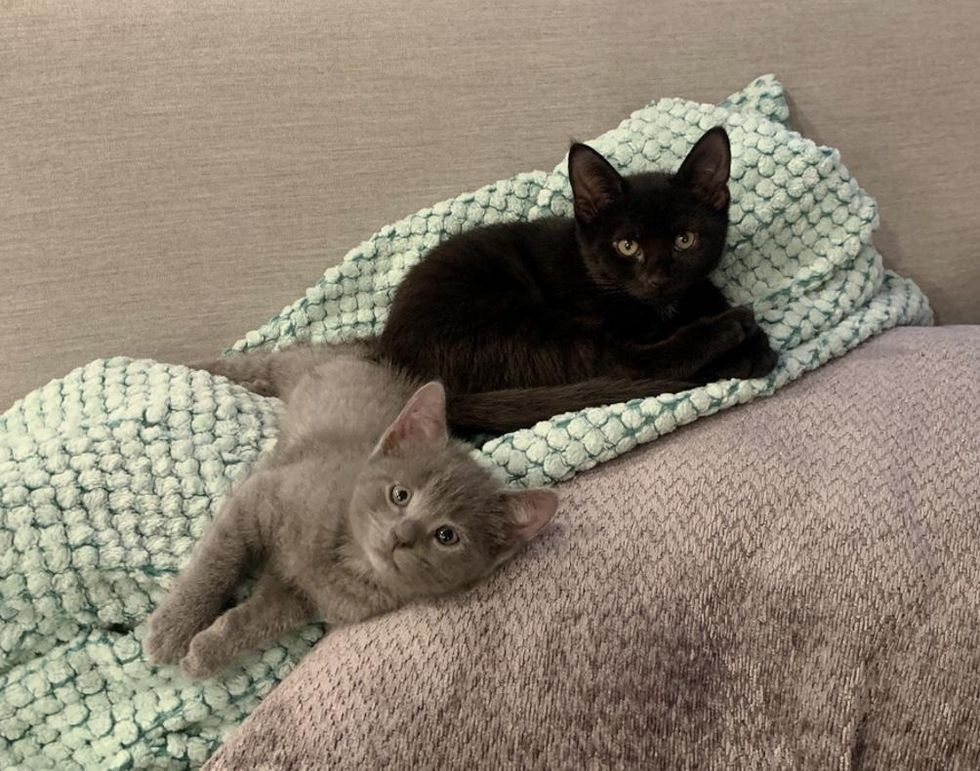 Erik Thoren at KittenBnB
The two quickly settled in and started cuddling in their comfy new bed.
As usual, Frankie wrapped his arms around his brother when they took their first nap in the place they call home.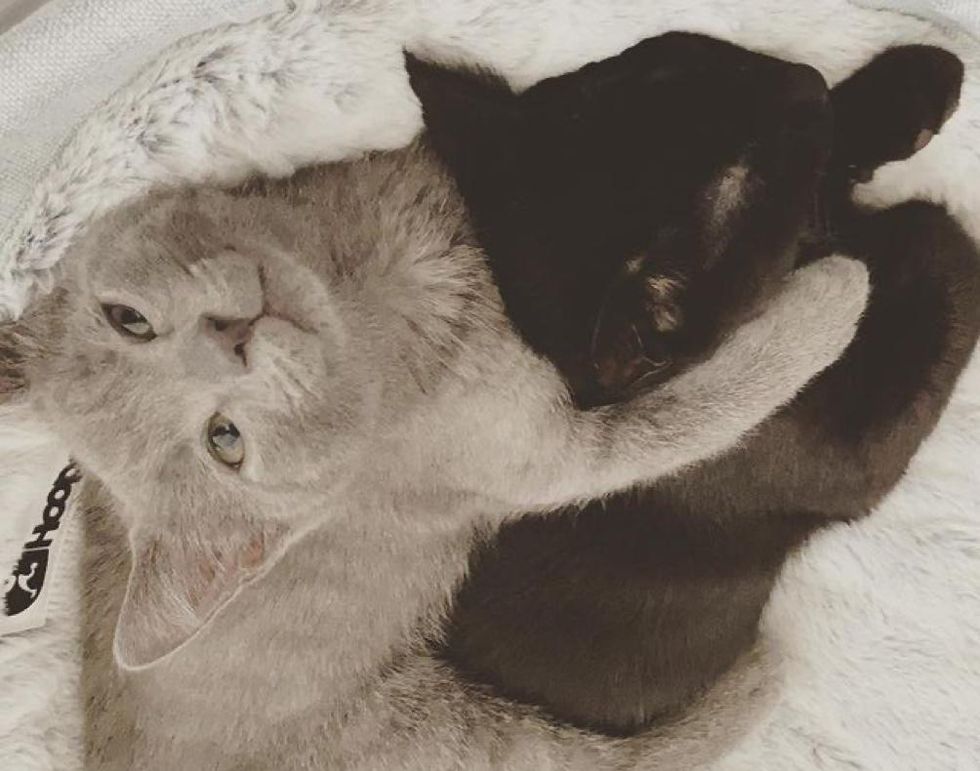 @frankieanddracula
Share this story with your friends. Follow KittenBnb and their fosters on Facebook and Instagram. Follow Frankie and Dracula and their adventures on Instagram.
Related story: Kitten With Mitten Paws Cuddles Her Brother After They Were Rescued Together