A kitten, who was rescued all alone, found another tuxedo cat and wouldn't let go.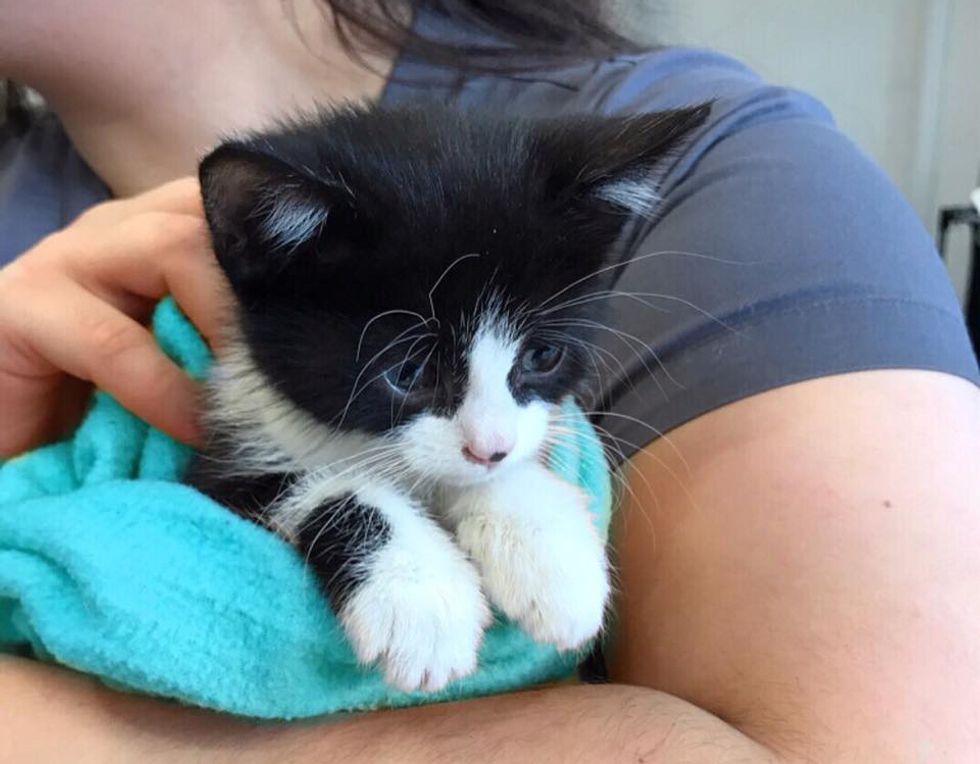 Chatons Orphelins Montréal
Poucet the kitten was in rough shape when someone brought him home from a pet store. He stopped eating, and the family reached out to a local rescue, Chatons Orphelins Montreal, for help.
"They contacted us as they could no longer care for him," Celine Crom of the rescue shared with Love Meow.

The scrawny little kitten was malnourished and dehydrated. They immediately gave him fluids to rehydrate, started him on antibiotics to help him heal and fed him with a syringe.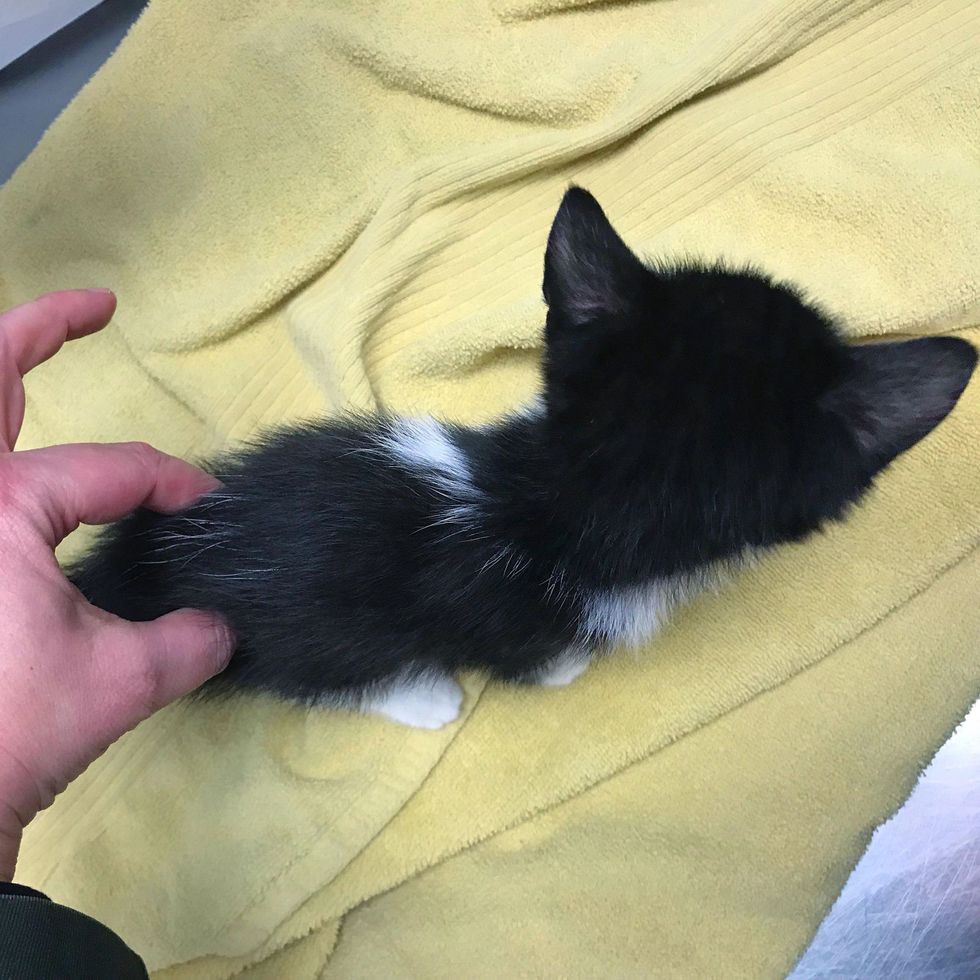 Chatons Orphelins Montréal
When he was ready to be discharged from the hospital, Valerie, a volunteer of the rescue, offered to foster him so he could continue his recovery in the comfort of a loving home.
"Without immediate medical attention and foster care, he would not have survived," Celine said. "Little Poucet was fading when he first came to us, but once he started cuddling, he perked up and began to feel better."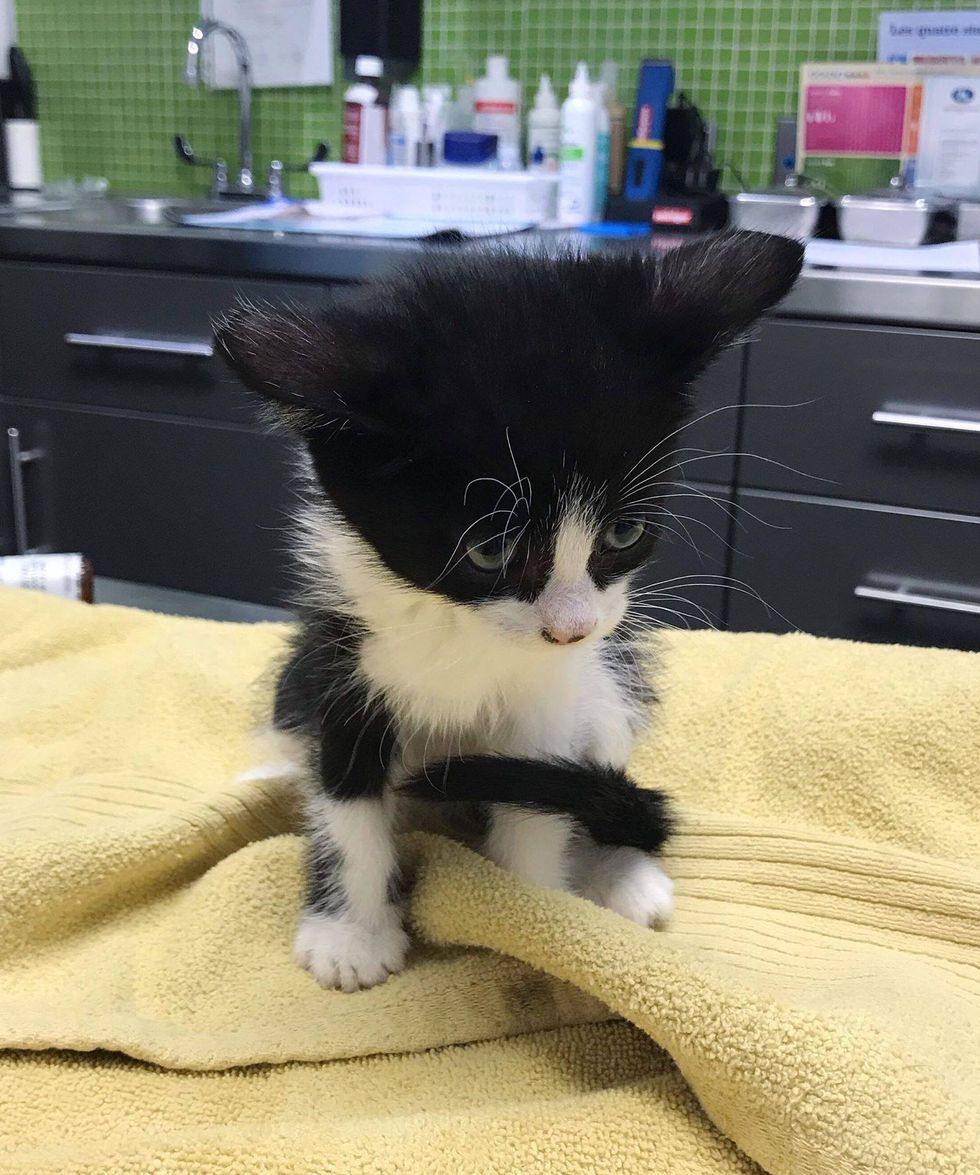 Chatons Orphelins Montréal
Valeries gave him undivided attention and showered him with cuddles throughout the day. When he was nursed back to health, she introduced him to her resident cat, Zacky, who is also a tuxedo.
"Zacky quickly took over the foster duties and started teaching the kitten show to be a cat."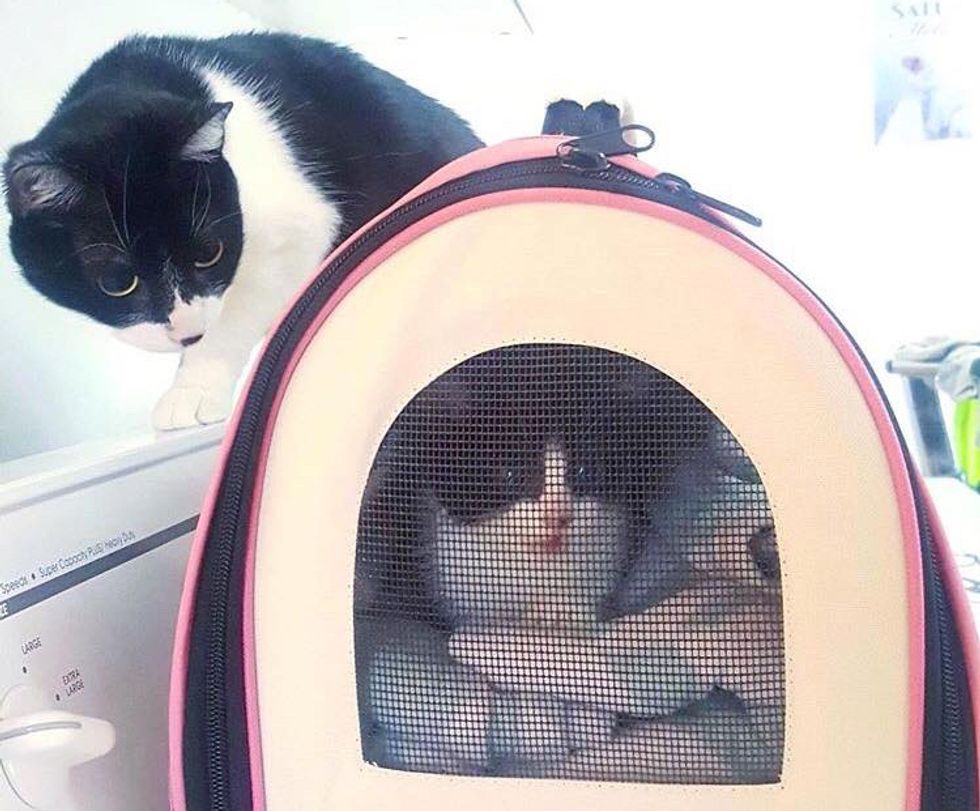 Chatons Orphelins Montréal
The two became inseparable friends. Poucet would follow in Zacky's paw steps and tag along with him everywhere around the house.

"Poucet looks up to his big brother and does everything with him."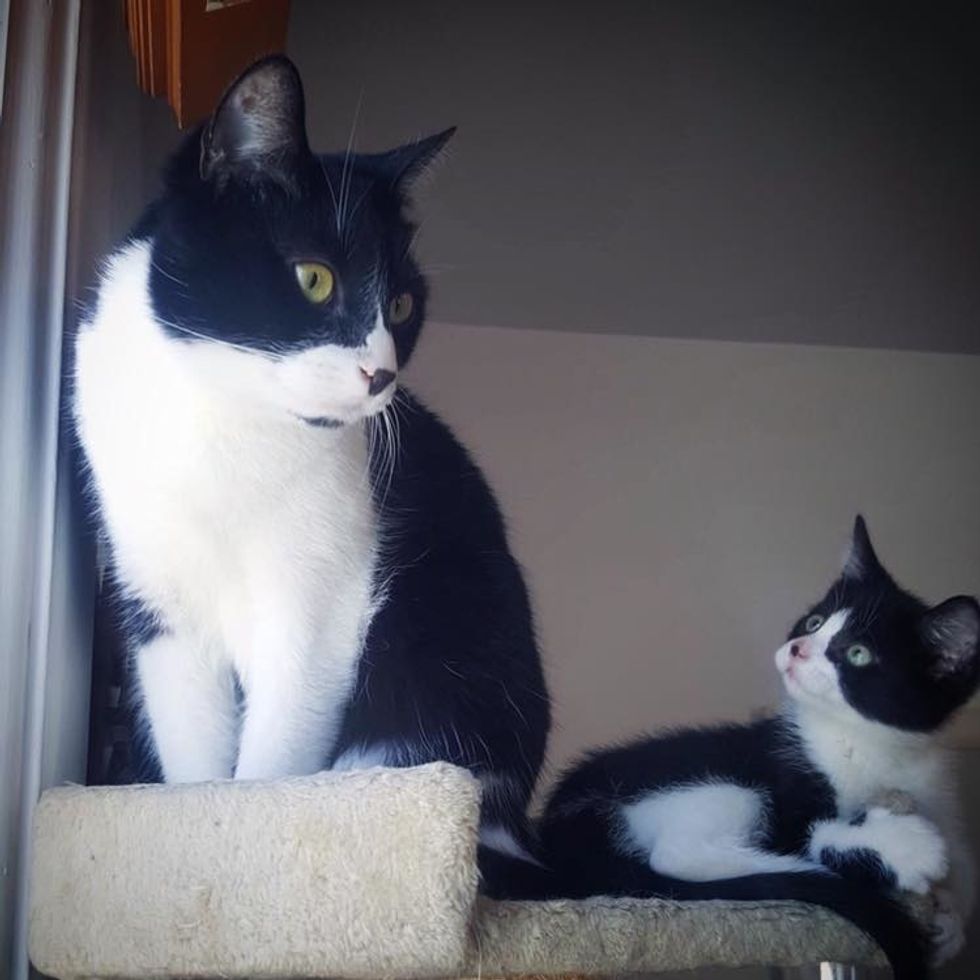 Chatons Orphelins Montréal
Poucet is extremely playful and mischievous. Zacky puts up with all of his antics and dotes on him with snuggles and baths.
Watch the two best friends in this cute video:
Kitten finds tuxedo cat to cuddle and won't let goyoutu.be
Poucet cuddles with Zacky when he naps and follows him everywhere like his little shadow.

When the kitten was ready to look for a forever home, Valerie knew the little guy had already found it.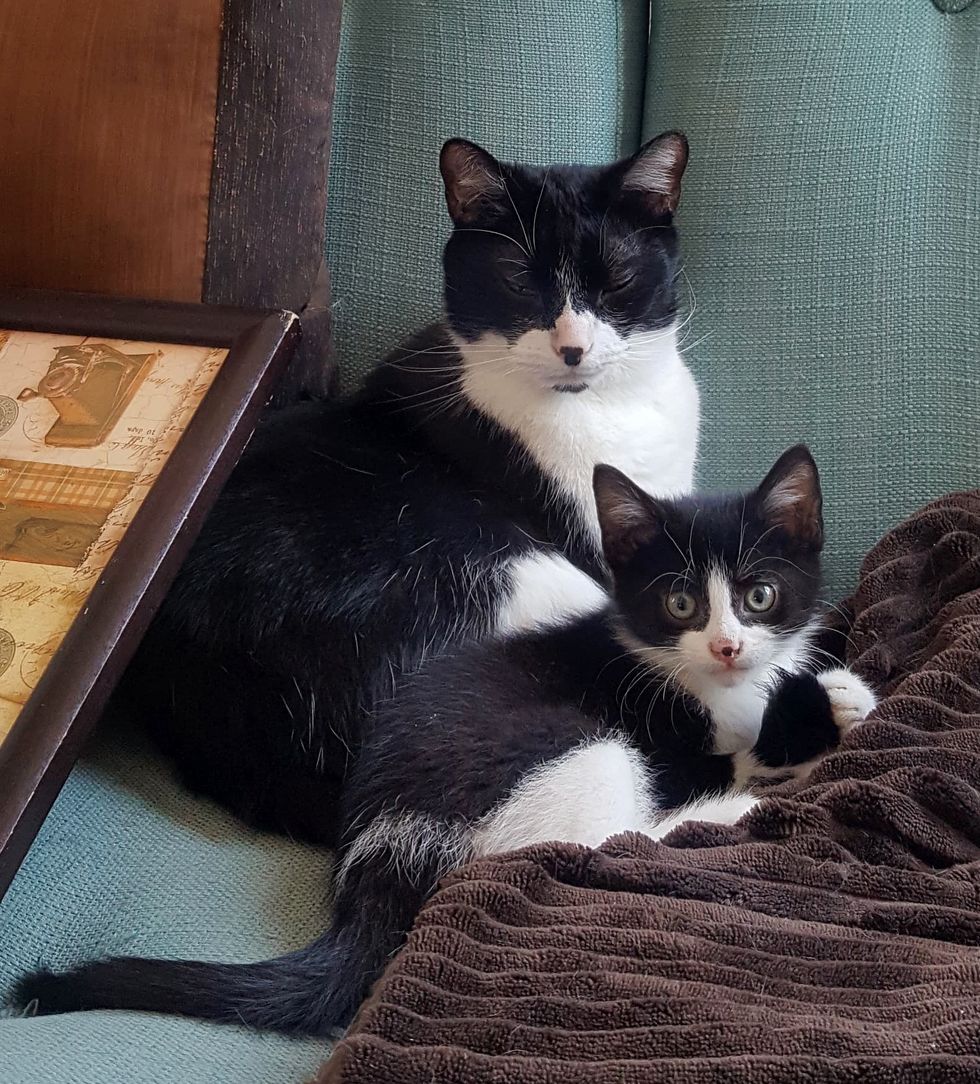 Chatons Orphelins Montréal
She couldn't separate the two best friends and decided to adopt him.

"Poucet will stay with his big brother and his human forever! We are so happy for him."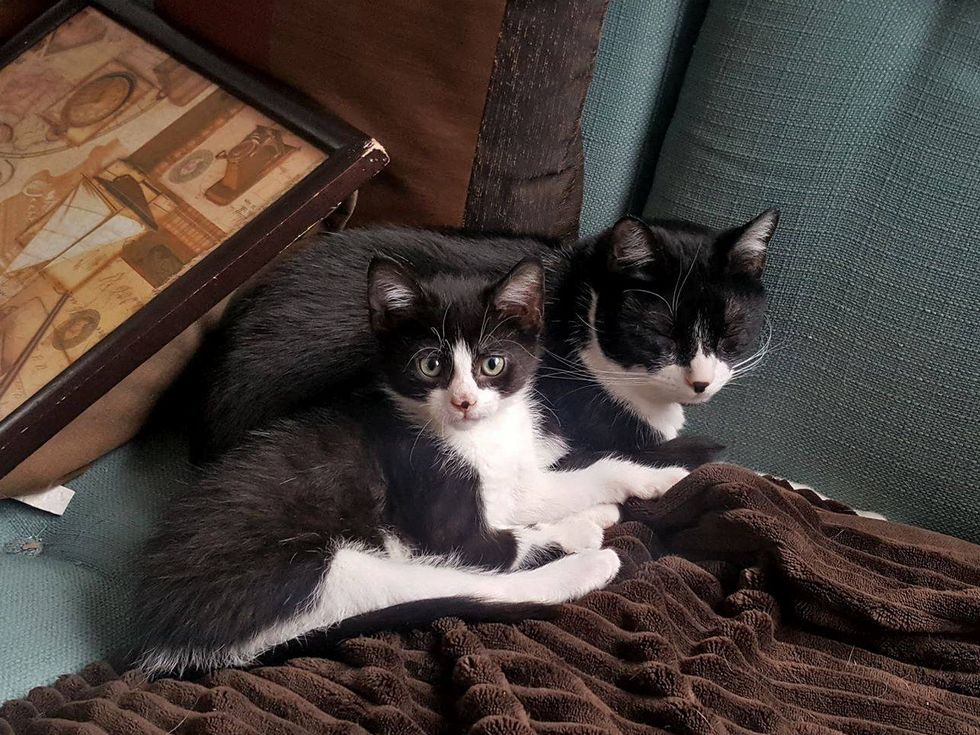 Chatons Orphelins Montréal
Share this story with your friends. Follow Chatons Orphelins Montréal on Facebook.
Related story: Stray Kitten Sneaks in Family's Yard for Food and Has Her Life Turned Around