Rosie the rescue kitty was saved by a husky who changed her life forever! Now the kitty thinks she's part husky and is living her life in a pack with her canine buddies.
Rosie the kitten was found when she was 3 weeks old. Lilo the Husky dog took to her when she was very sick and brought her back to life. It was quite a miracle! (See: full story)
Today Rosie is all grown up and is part of the husky clan of four. She goes on walks with her canine family and shares every adventure with them.
When Rosie and Lilo met...
Lilo is very protective of her kitty!
They teach Rosie how to walk...
...and share every moment with her.
Wherever Lilo is, Rosie follows :).
Rosie thinks she's really a husky!
Going on a biking adventure together!
Happy furry family!
Rosie and Lilo then (watch video):

Rosie and Lilo now: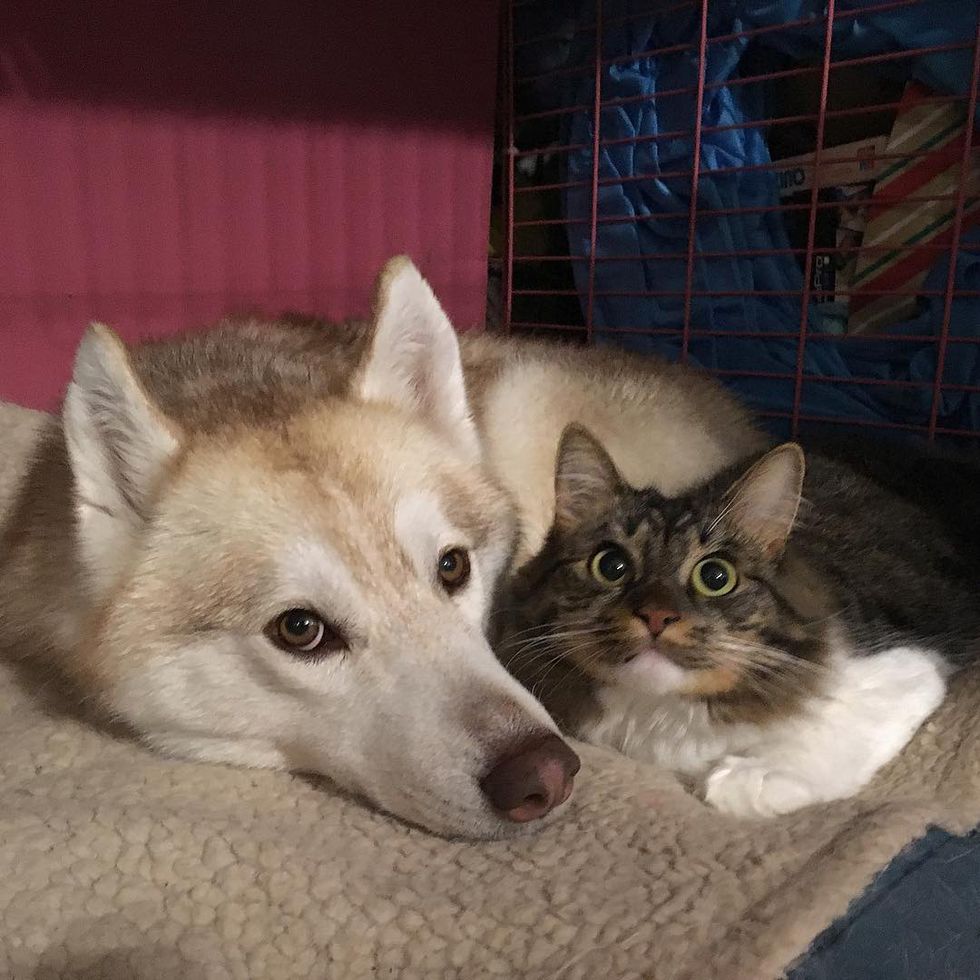 Photo: @lilothehusky
Share the cute! Follow them on Instagram | YouTube | Facebook