A kitten was able to stand and run again after getting some much-needed care and plenty of hugs.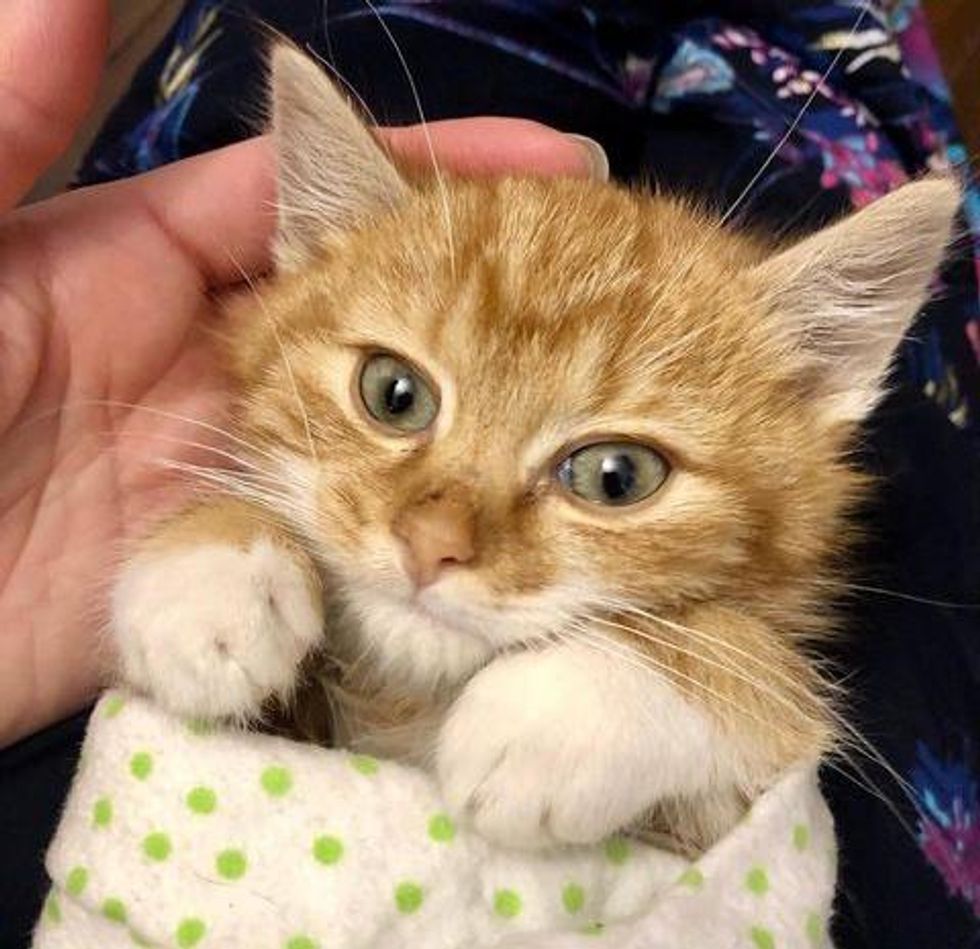 Navidad the kittenWilma @purrs_in_paradise
Last month, the Humane League of Lancaster (in Pennsylvania) took in a tiny kitten that had been found as a stray. The orange tabby came in with a burn in his mouth and some neurological issues.
"The foster coordinator contacted me (two days before Christmas), wondering if I was interested in fostering an ill kitten named Navidad. I said yes, immediately," Wilma, a foster volunteer of Humane League of Lancaster, shared with Love Meow.
"He was unable to walk or stand well because of balance issues. We don't know exactly what caused the burn, imbalance and tremors, but suspect he had chewed on an electrical cord. He was in critical condition for about a week before he came to me."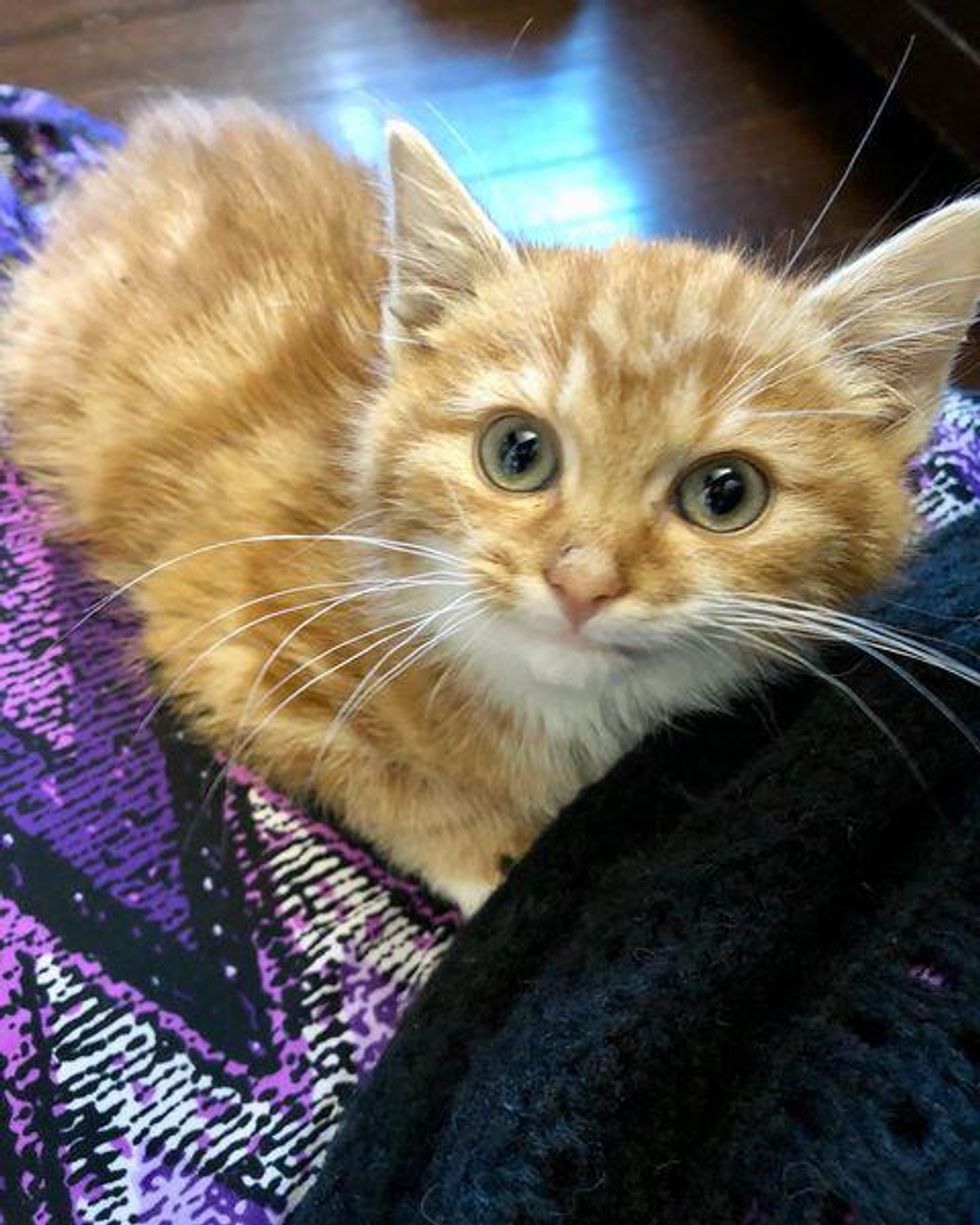 He was brought in to the shelter as a stray with a burn in his mouth and neurological issuesWilma @purrs_in_paradise
When Navi arrived in his foster home, the tremors and balance issues had resolved for the most part, and his mouth was beginning to heal. He was also recovering from pneumonia and needed a lot of TLC.
"He was very underweight and just starting to eat willingly," Wilma added.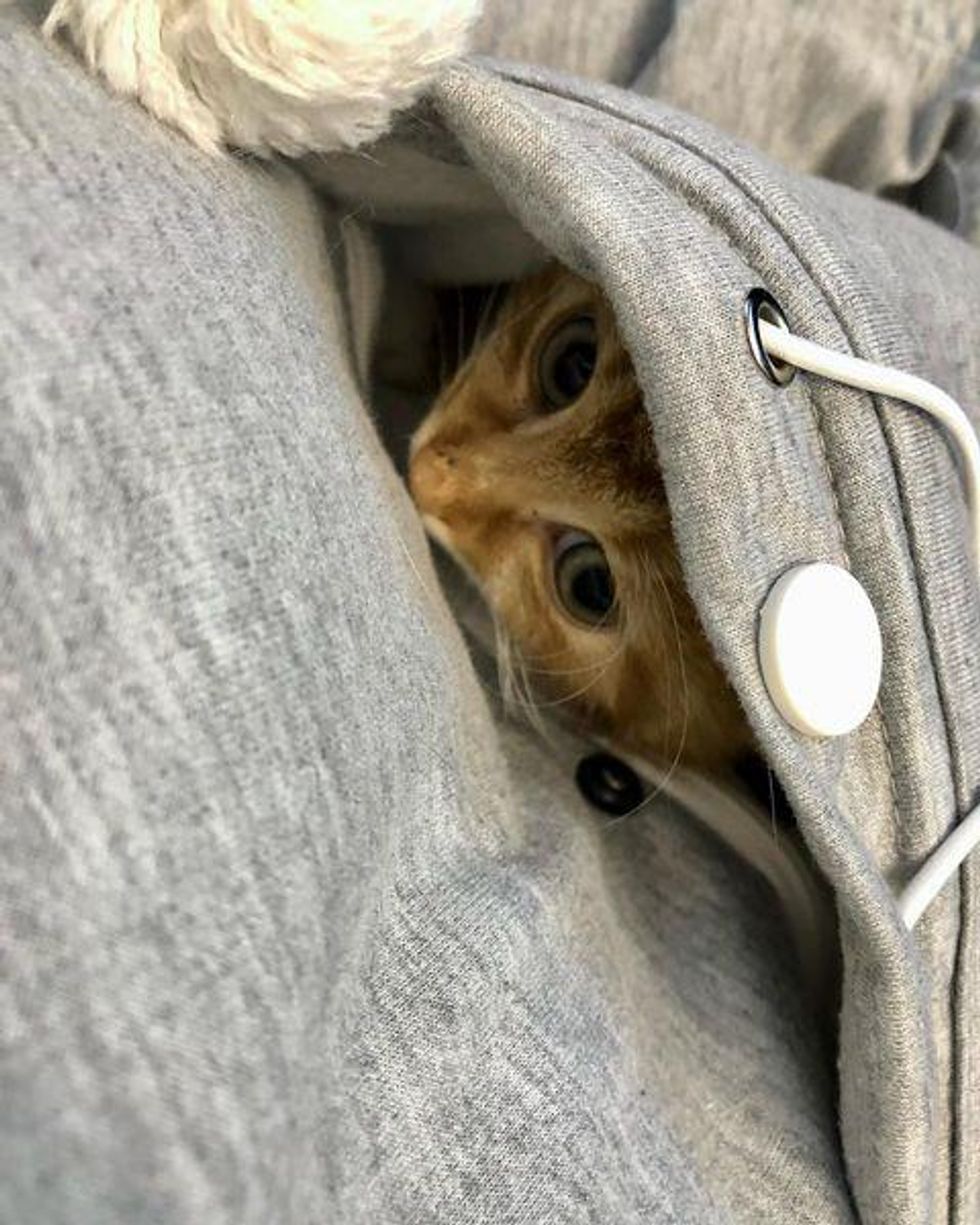 Navi was very shy but couldn't resist being heldWilma @purrs_in_paradise
Navi was still very shy and afraid of people, but couldn't resist being held. He was over the moon when he was groomed with a brush, and cranked up his purr motor as he was being doted on by his foster mom.

After three weeks of cuddle sessions, Navi had a breakthrough in confidence. He came out of his shell and was brave enough to seek affection.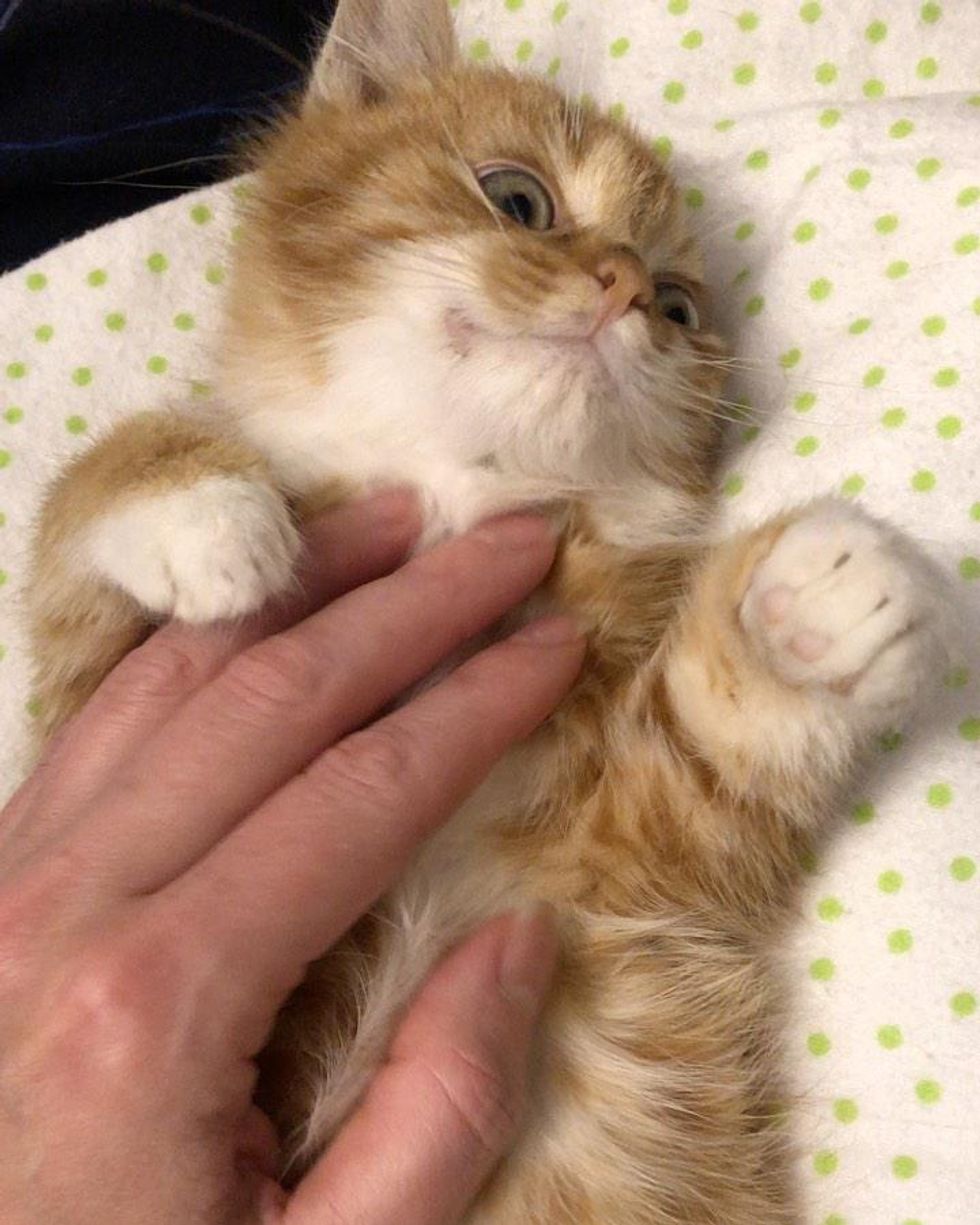 Wilma @purrs_in_paradise
"He started voluntarily jumping into my lap and running to me when I came into my foster room/office," Wilma told Love Meow. "I was holding Navi in my lap (one day) when he decided to climb up onto my desk to help me work."
Navi continued to surprise his foster mom with his many firsts. He walked up to greet Wilma one morning with his creaky little voice before she went into her office. "He was waiting for me at the door for the first time."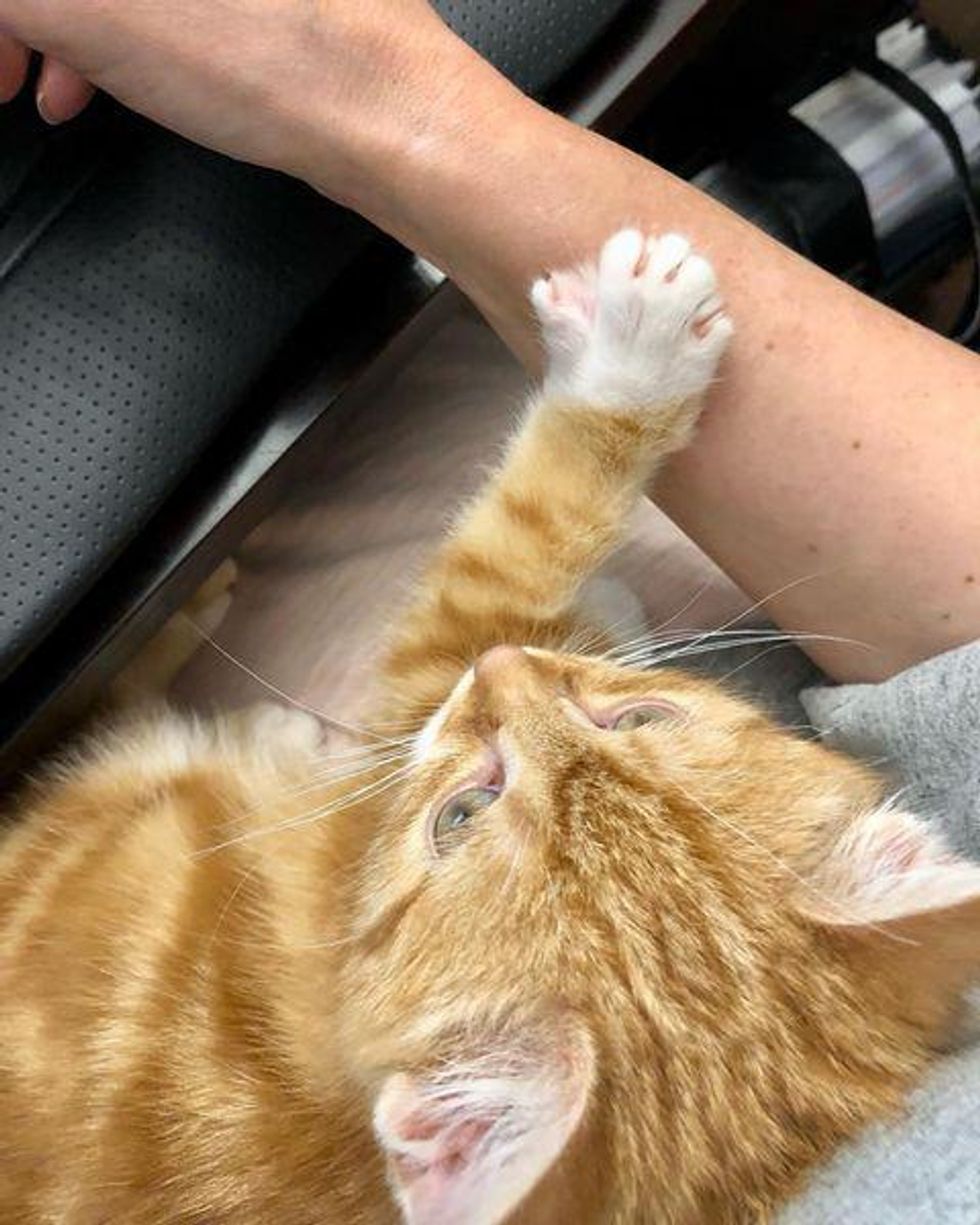 He enjoys cuddling with his foster mom on her lapWilma @purrs_in_paradise
Navi began to climb into his foster mom's lap from the floor all on his own, and decided he would use the open bed for naps instead of the cat carrier or the cat tree cubby.
Watch Navi the kitten in this cute video:
Navi the kittenwww.youtube.com
"I'm thrilled that he feels safe enough to sleep there. He doesn't cringe or try to get away anymore when I come to him."

Navi discovered a hammock bed and claimed it as his own.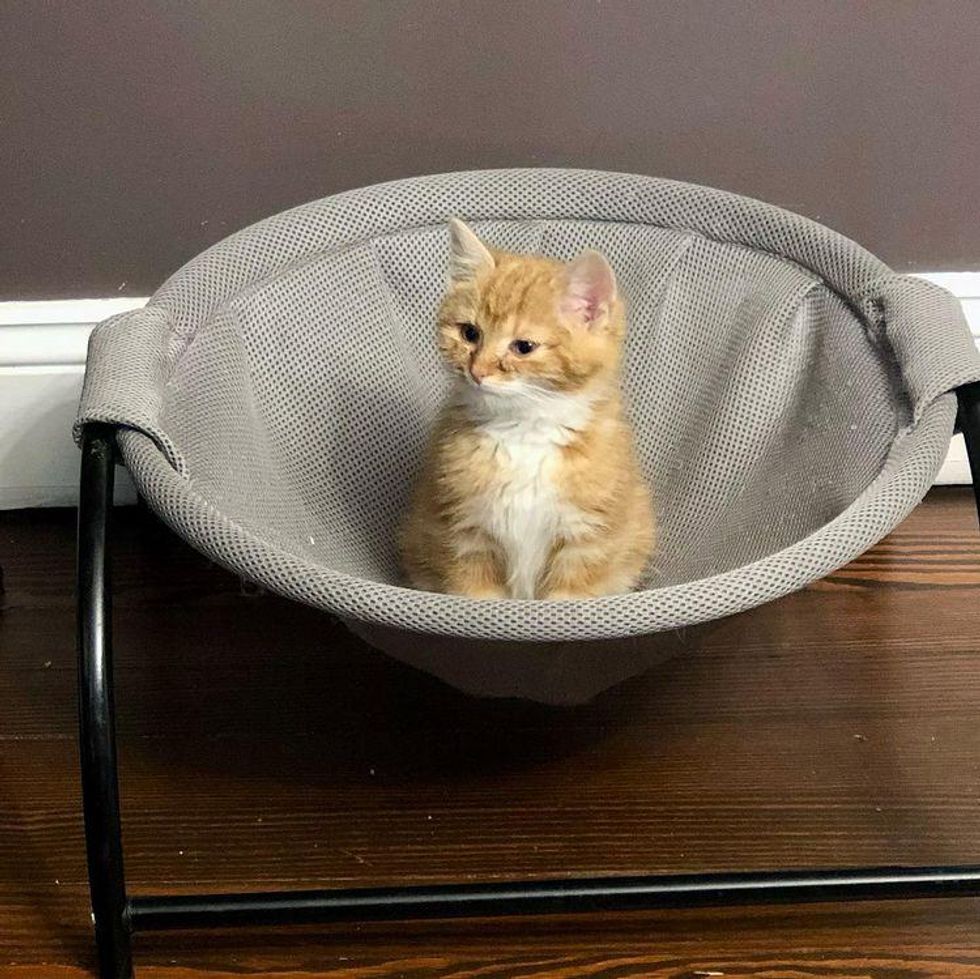 Wilma @purrs_in_paradise
The tabby boy has conquered neurological and respiratory issues, found courage, and his personality is shining through.
"His favorite place to hang out is quickly becoming my lap while I'm working."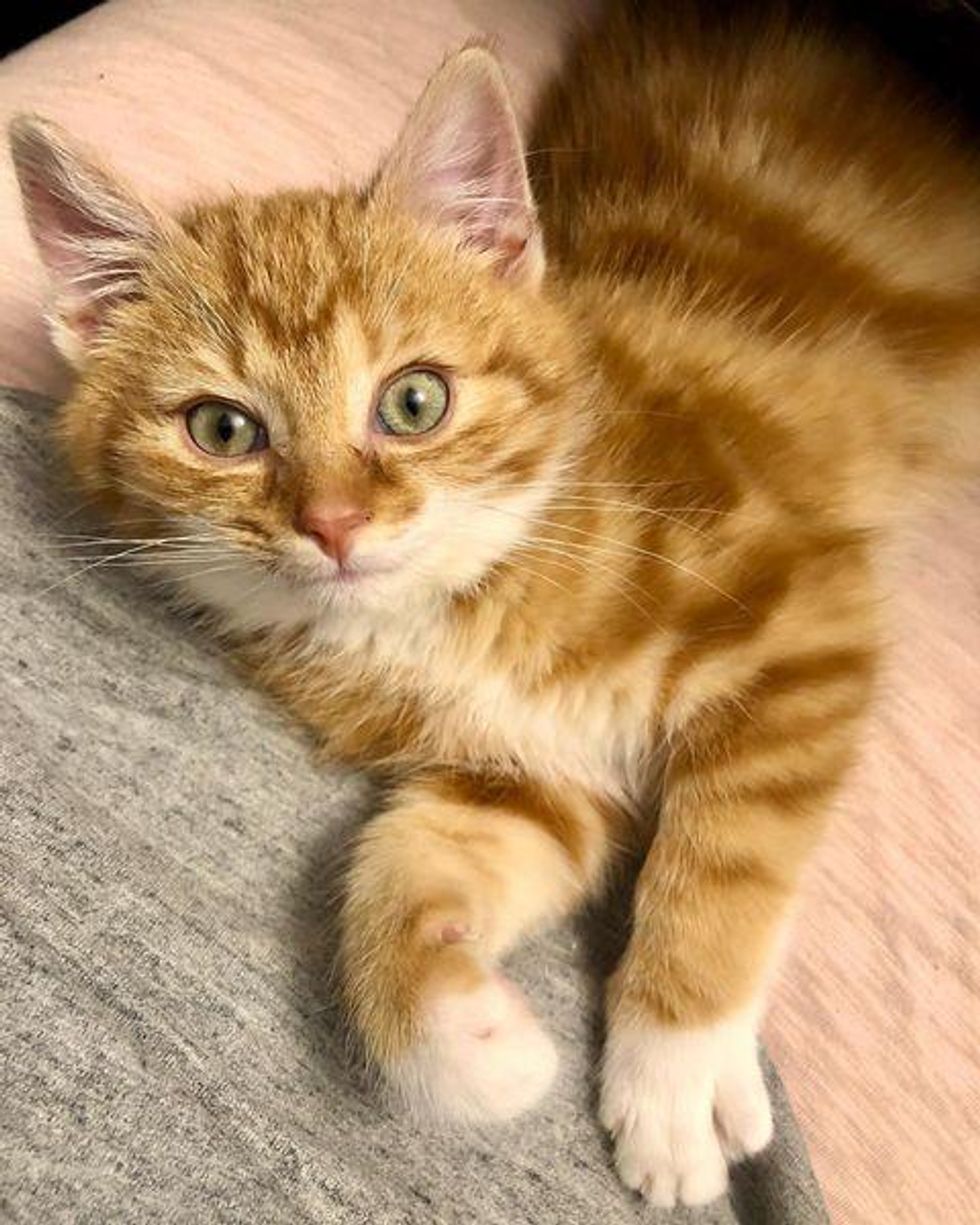 Wilma @purrs_in_paradise
"He's turned into a rambunctious, playful kitten who wants all the pets and has a loud purr motor. He's a sweet, cuddly little floof ball of a kitten."
Navi is currently being treated for ringworm and will soon be ready for his next chapter in life.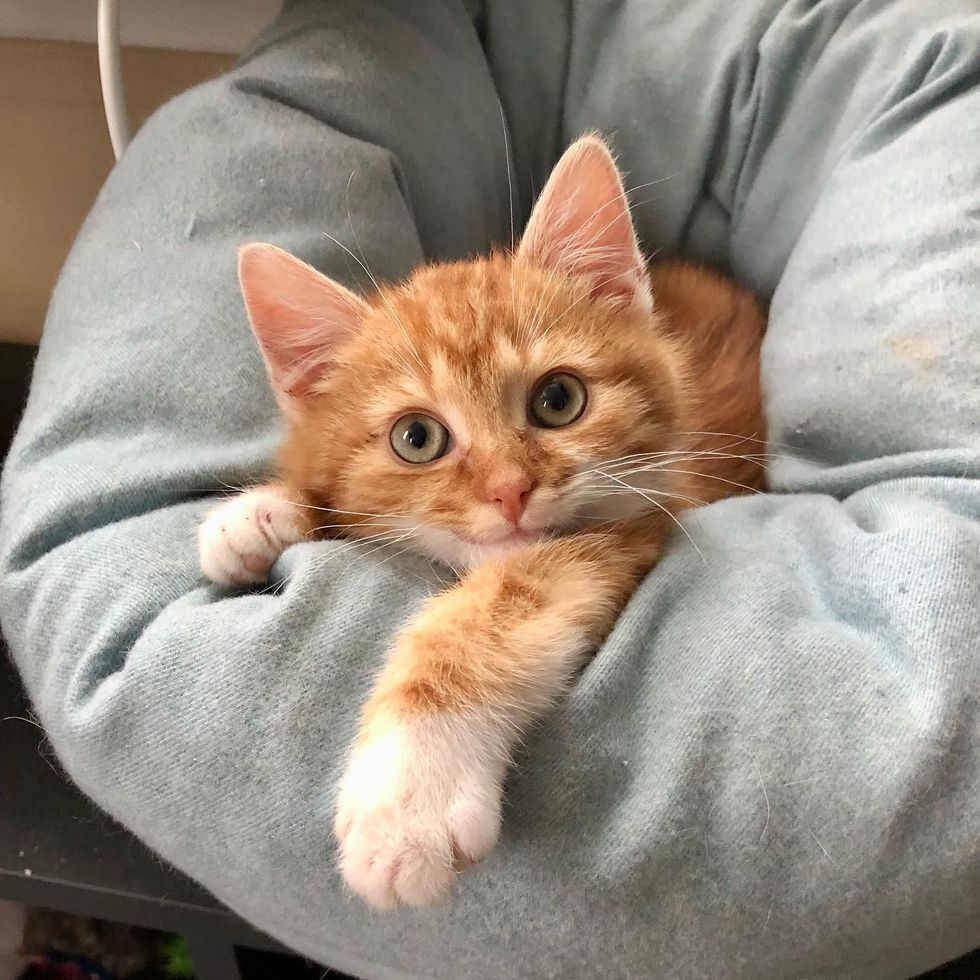 Happy and lovedWilma @purrs_in_paradise
"A family who adopted a kitten from the first litter of kittens I fostered, had been following Navidad's progress on Instagram," Wilma told Love Meow.
"She messaged me, saying they would like to adopt Navi as a playmate for Kivah, my former foster. I was thrilled that he would be going to someone I had already met, and I'd be able to see how he was doing as he grows older."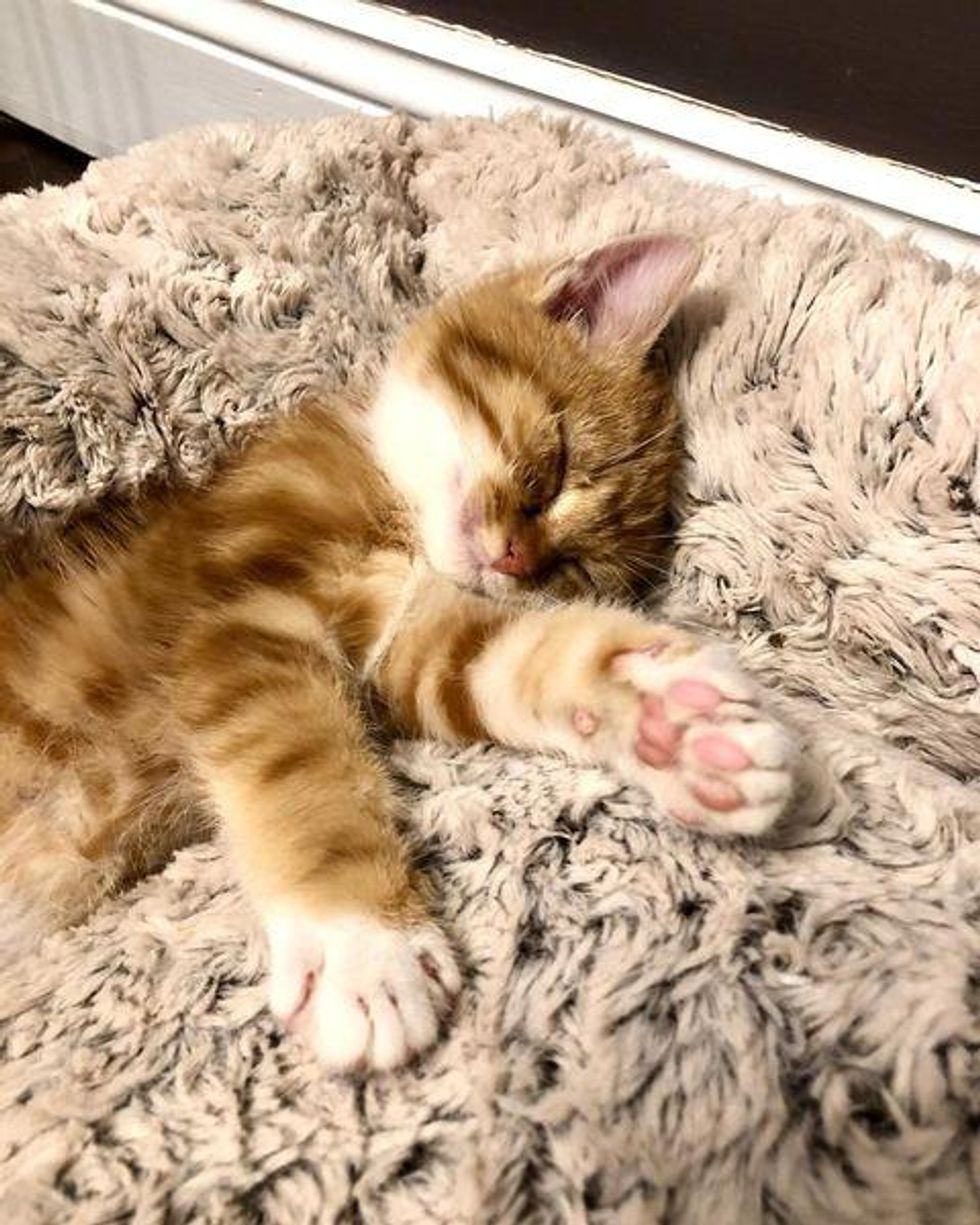 Wilma @purrs_in_paradise
"He'll have a kitty sister and brother, and two human sisters to give him all the play and cuddles he could ever want."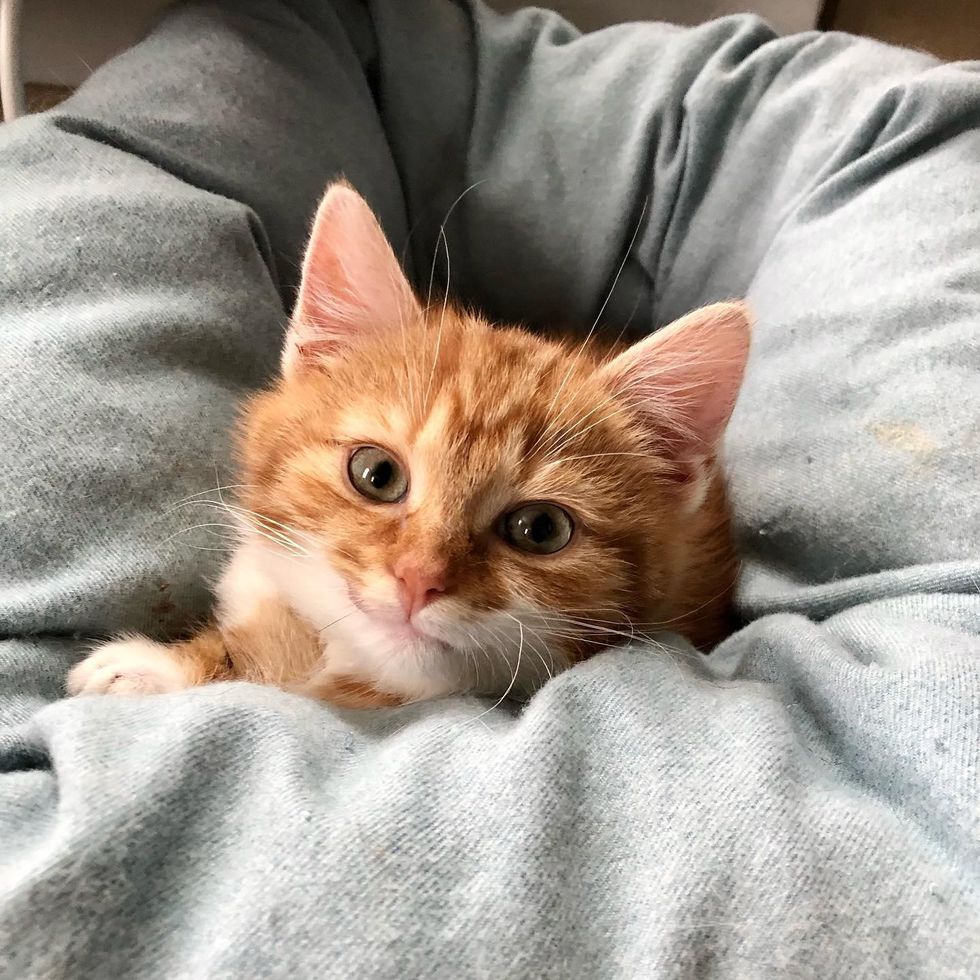 He wears a cute little smile on his faceWilma @purrs_in_paradise
Share this story with your friends. Follow Navi and Wilma's fosters on Instagram @purrs_in_paradise.
Related story: Stray Kitten Follows Family Home and Dives into Their Embrace When They Get Her Off the Streets