Feeding a tiny bottle kitten brings joy. What could possibly top that? When Cho the kitten suddenly falls asleep after a meal and a couple of kitty burps, it turns my heart into a puddle of mush.
[Scroll down for video]
Meet Cho, a tiny ginger kitty who is about to melt your heart!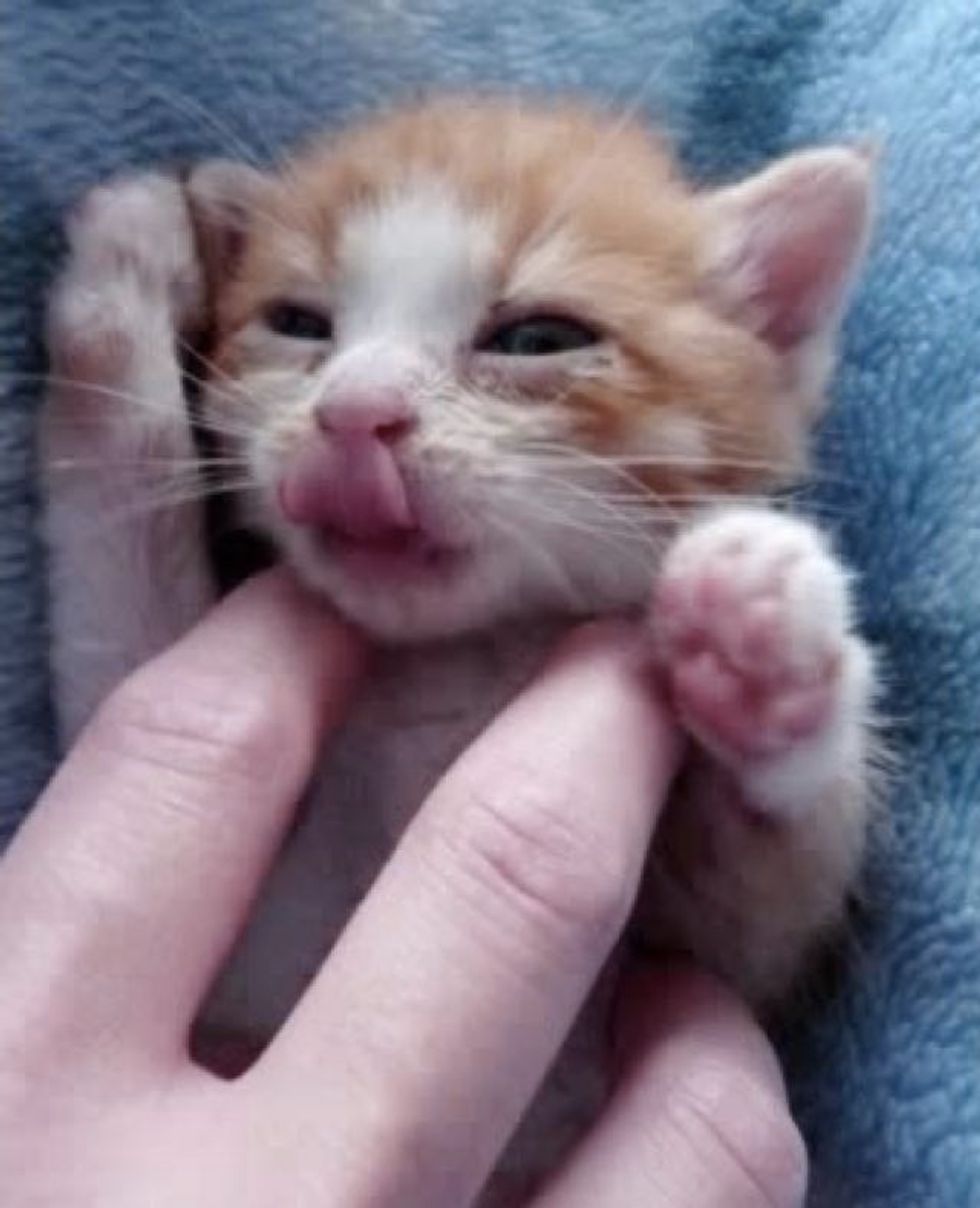 Watch video: His little head insta-plops down on the blankie after filling his belly. Those kitty burps are too cute!
Cho getting all cleaned up!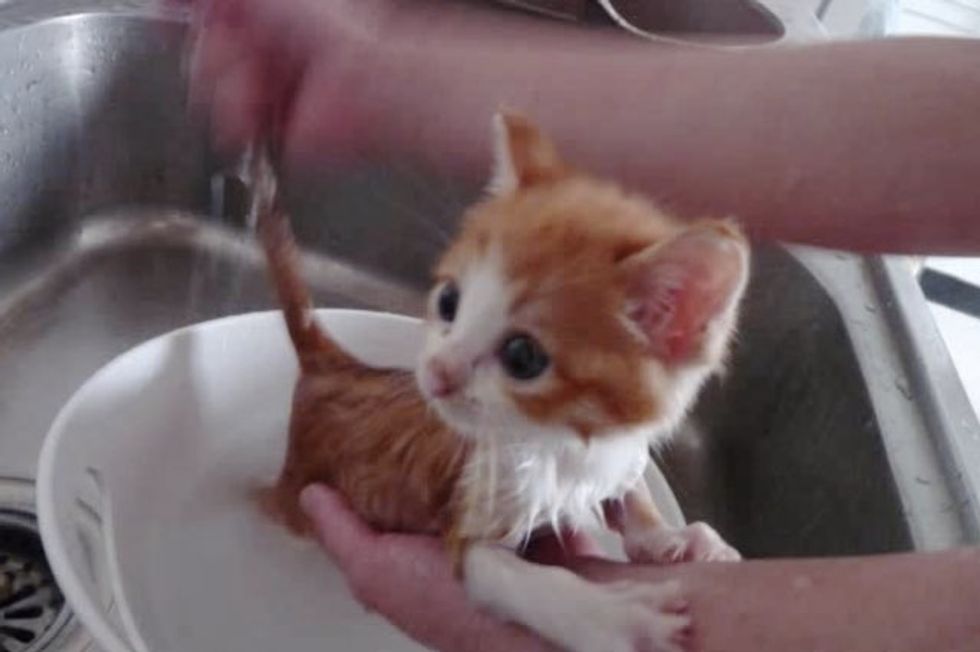 First litter box experience! Success!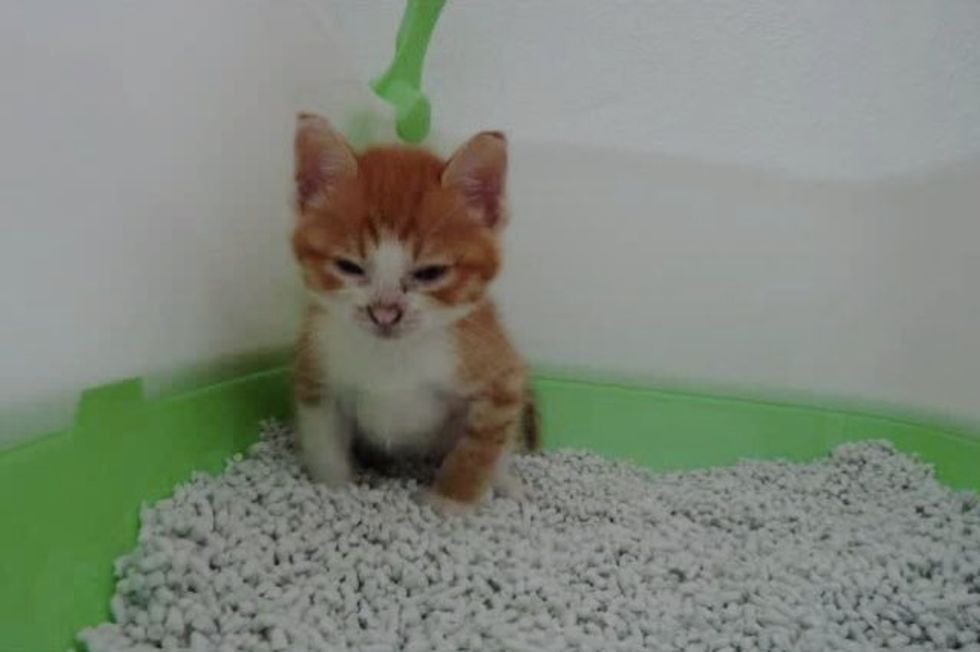 Aww those big eyes!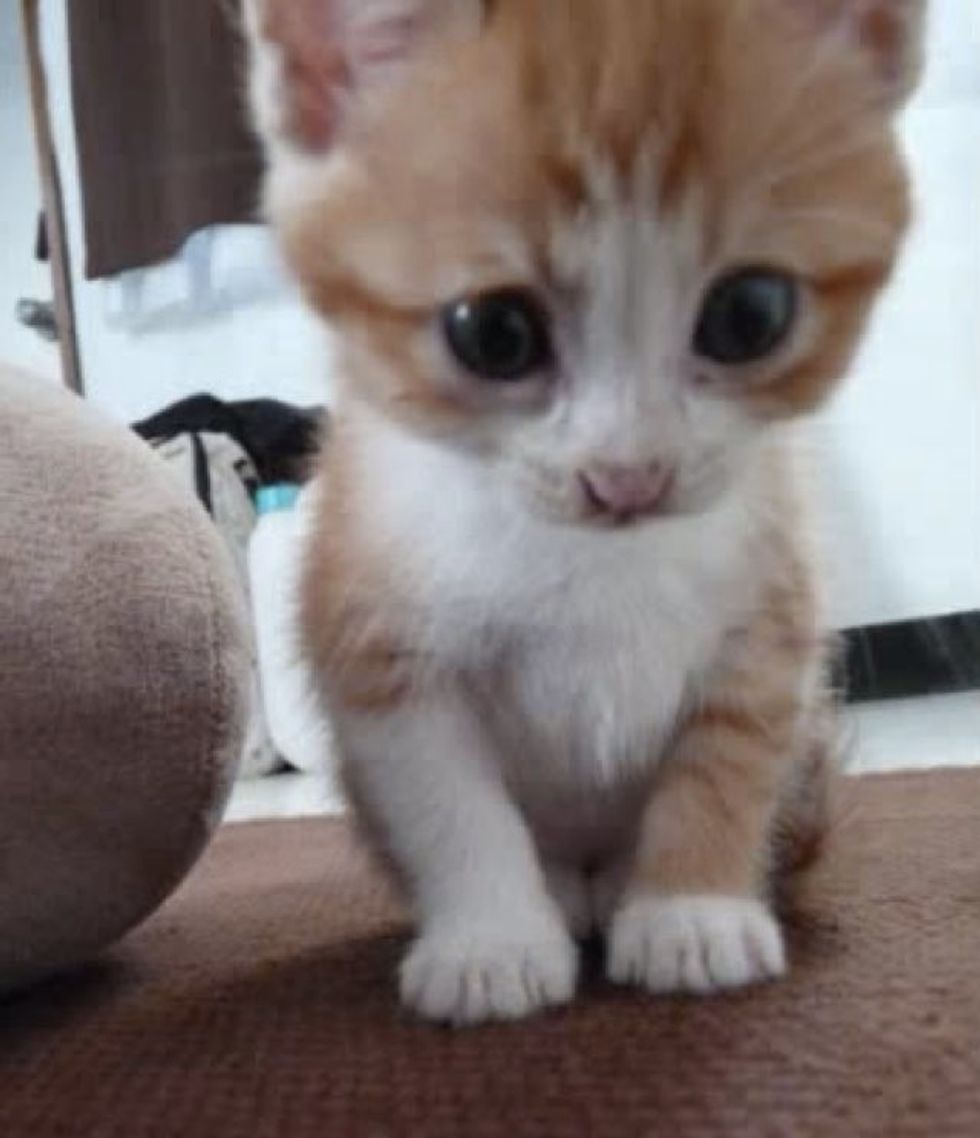 He's a lovebug and a big hugger!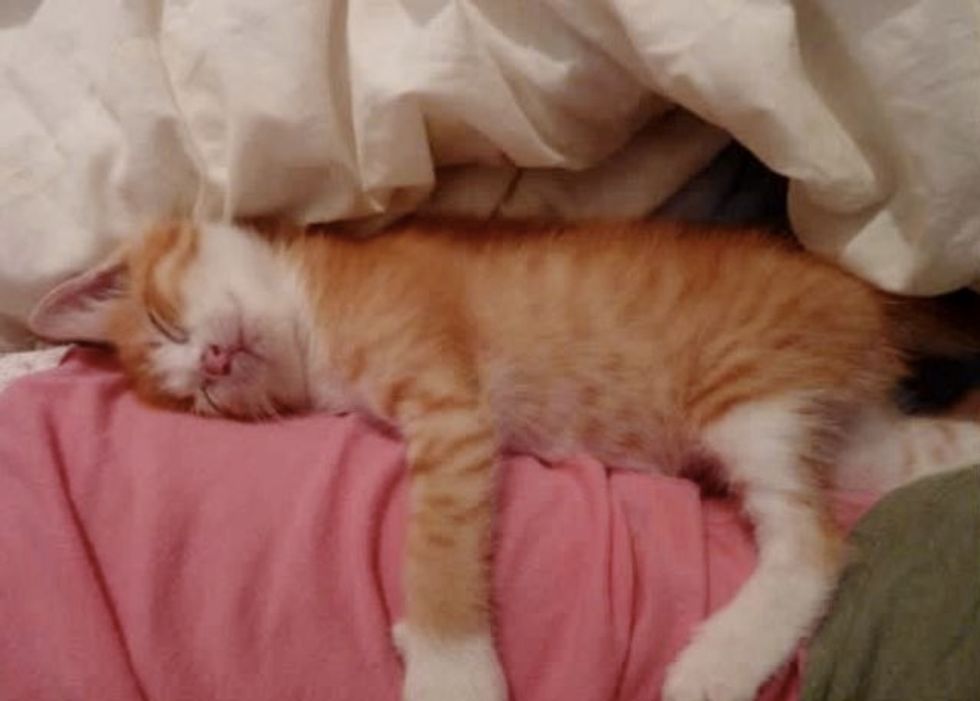 Cho all grown up now. He loves tickles!