A resident from New Jersey heard meowing coming from a yard. To their surprise, a little feline family had made their home there.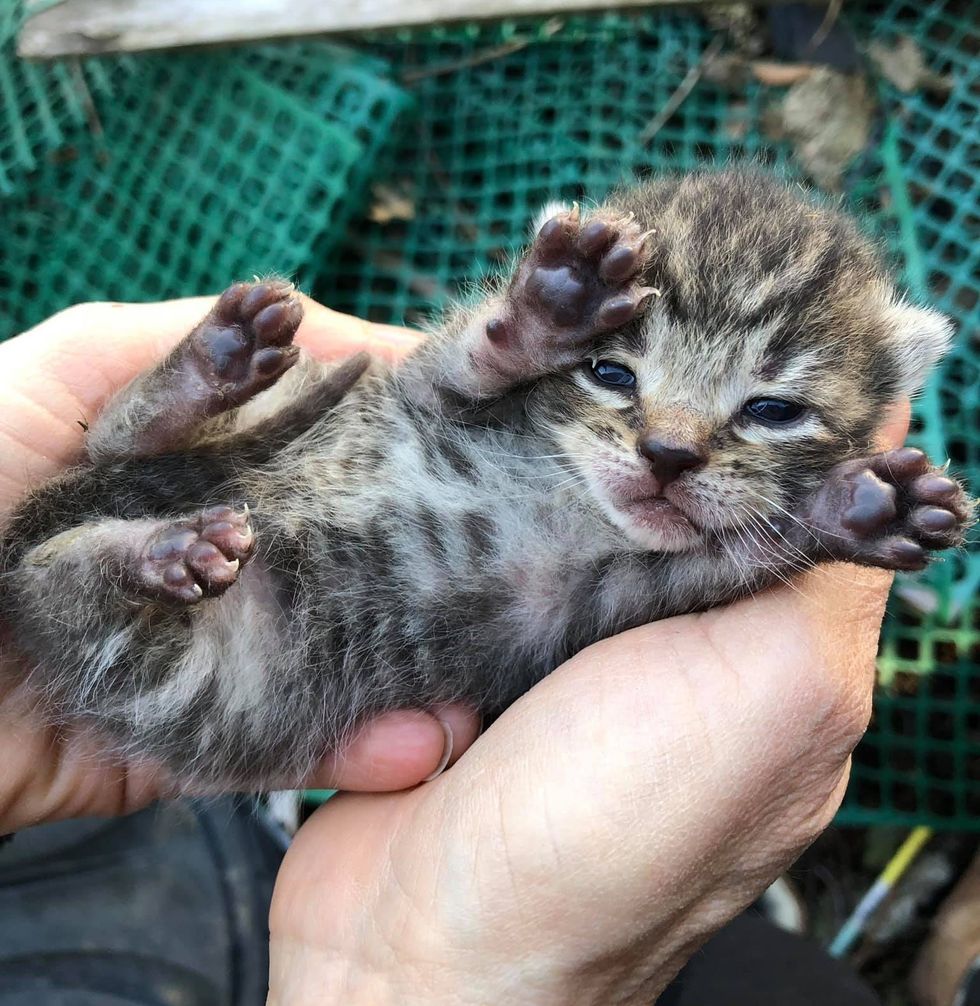 Whitney Malin
Whitney Malin from South Orange, New Jersey was contacted about a litter of newborn kittens and their mom living in someone's yard in the neighboring town of Maplewood.
"They heard that I do rescue and reached out to me via Facebook. When I went to check it out, they were three days old. The mom is feral," Whitney told Love Meow.

The cat kept her babies in a nest made of twigs and garbage. Since the kittens were nursing, Whitney decided to leave them there with their mom.
She came back with a humane trap, trying to rescue the mother along with her kittens, but getting the feral mama was quite a challenge.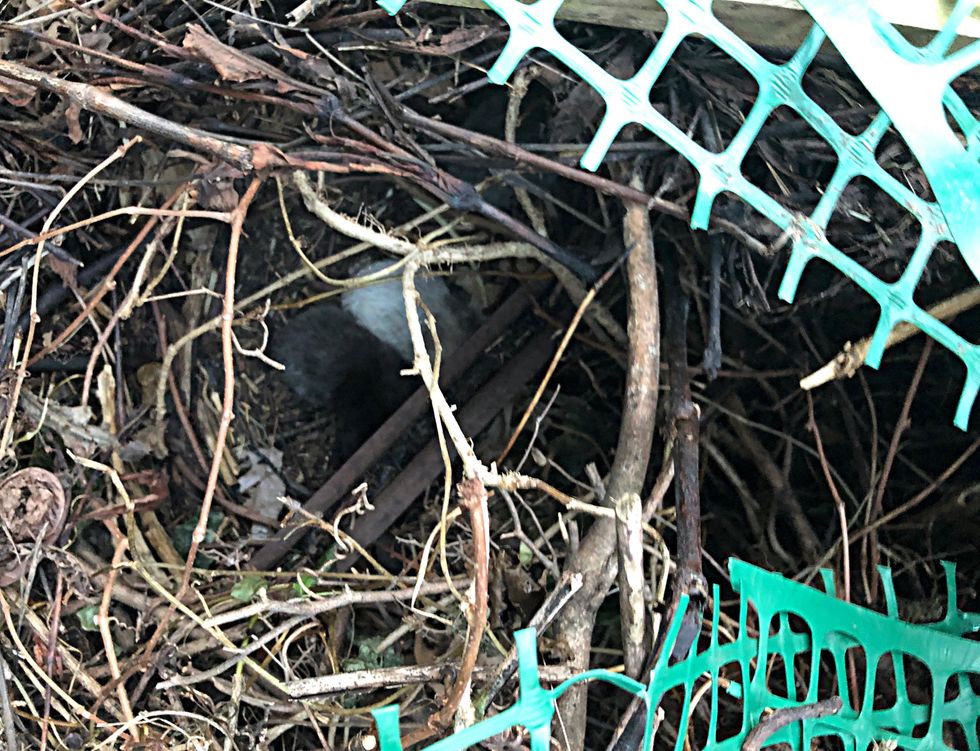 Whitney Malin
The cat successfully avoided the trap for almost two weeks. Whitney refused to give up and checked on the little family every day, making sure they were well.
When the kittens were 16 days old, the momma cat finally caved into the food in the trap and walked right in.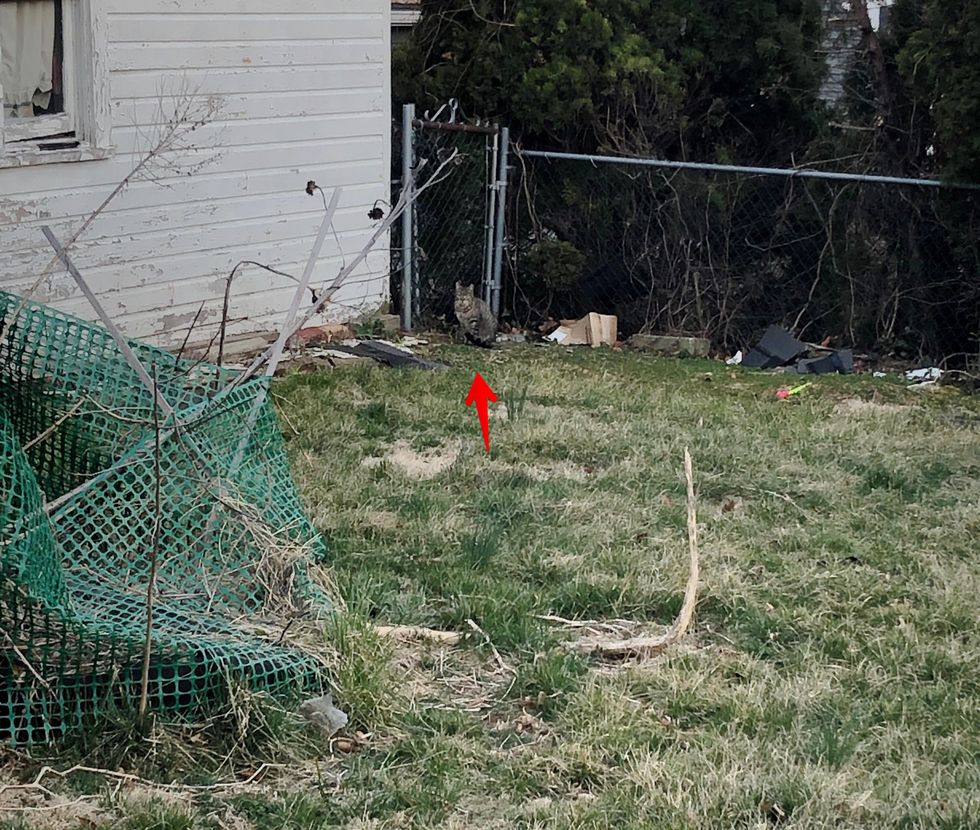 Whitney Malin
Whitney scooped up the kittens from the nest and took the little family of four to the vet.
"Momma tested negative for FELV and FIV. She was vaccinated and treated for fleas. The babies were 0.5 lbs each," Whitney said.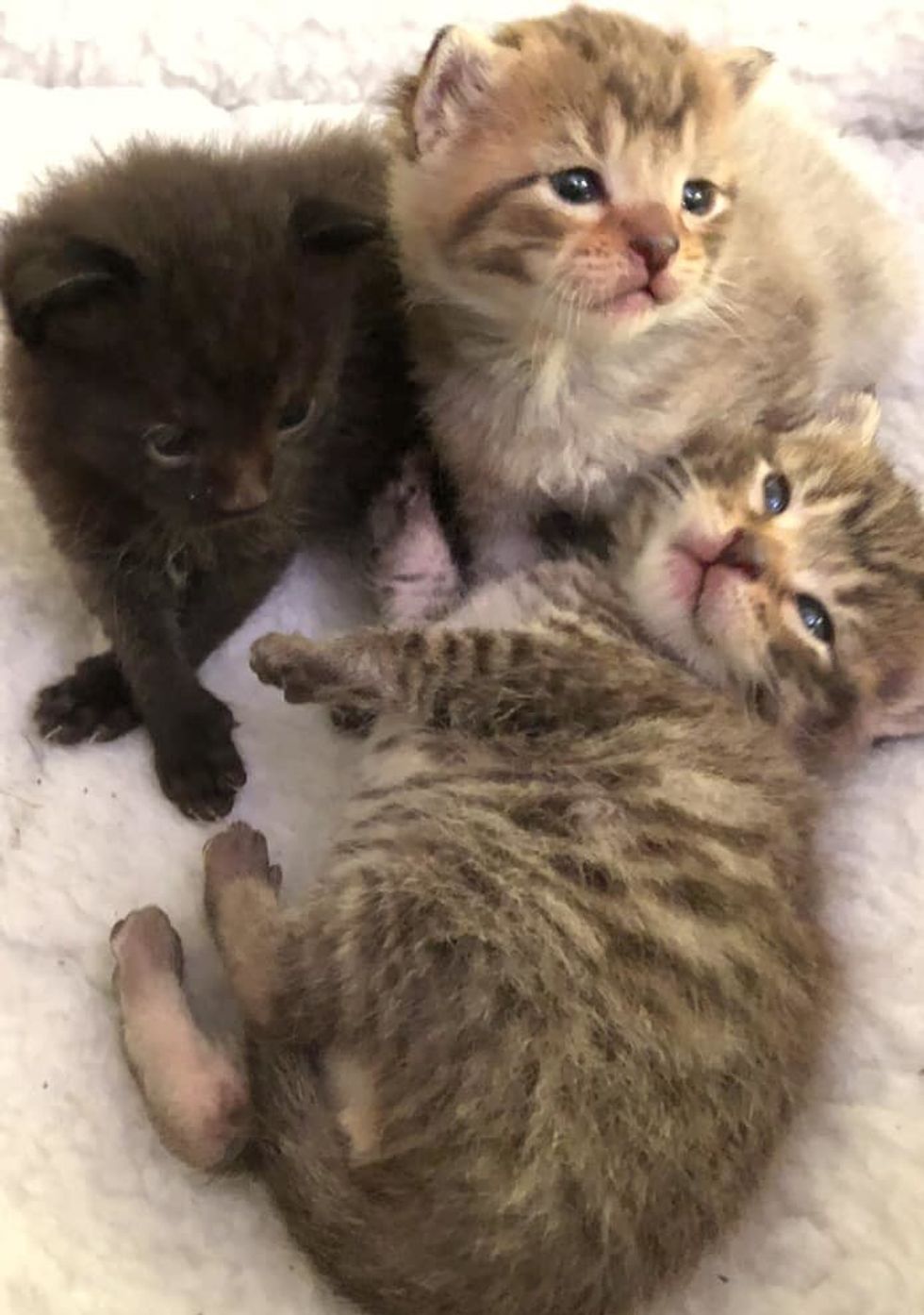 Whitney Malin
Whitney brought them home to foster so the tabby cat could have a quiet, safe place to raise her kittens, where food and comfort are bountiful.

"She is fierce and protective, but so very scared. For the first week or so when I would sit with her, her breathing was fast and labored. The vet said it was stress," Whitney told Love Meow.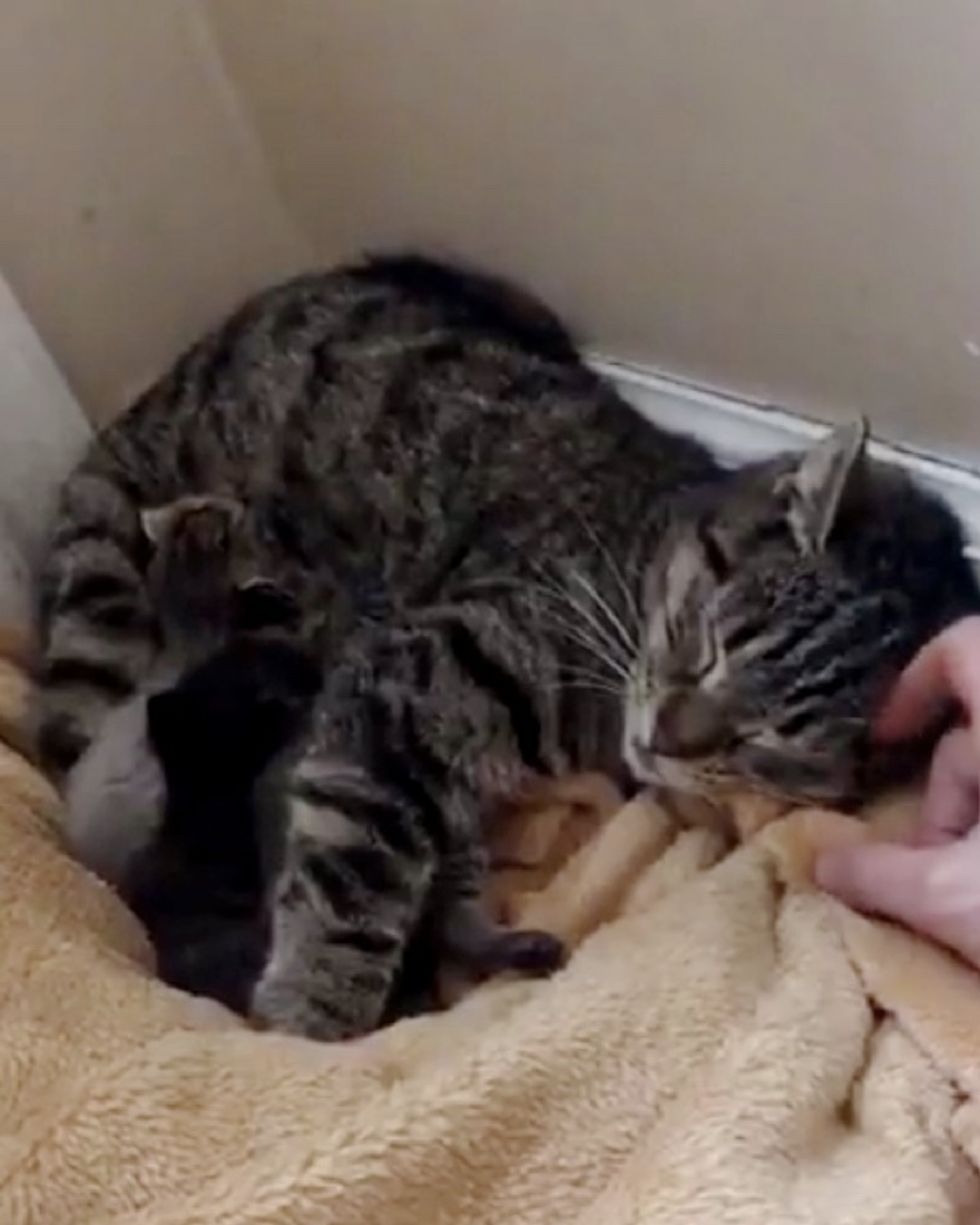 Whitney Malin
"I named them after famous artists - Mama is Frida Kahlo. The three boys are Vincent Van Gogh (black), Leonardo Da Vinci (tabby) and Picasso (gray tabby)."
Watch their rescue journey in this video:
Feral cat and her kittens rescued from yardyoutu.be
Whitney made the foster room as comfortable as possible and gave Mama space to concentrate on nursing and caring for her kittens.

Over the next several days, Mama Frida calmed down and was able to enjoy her little hut with her kittens.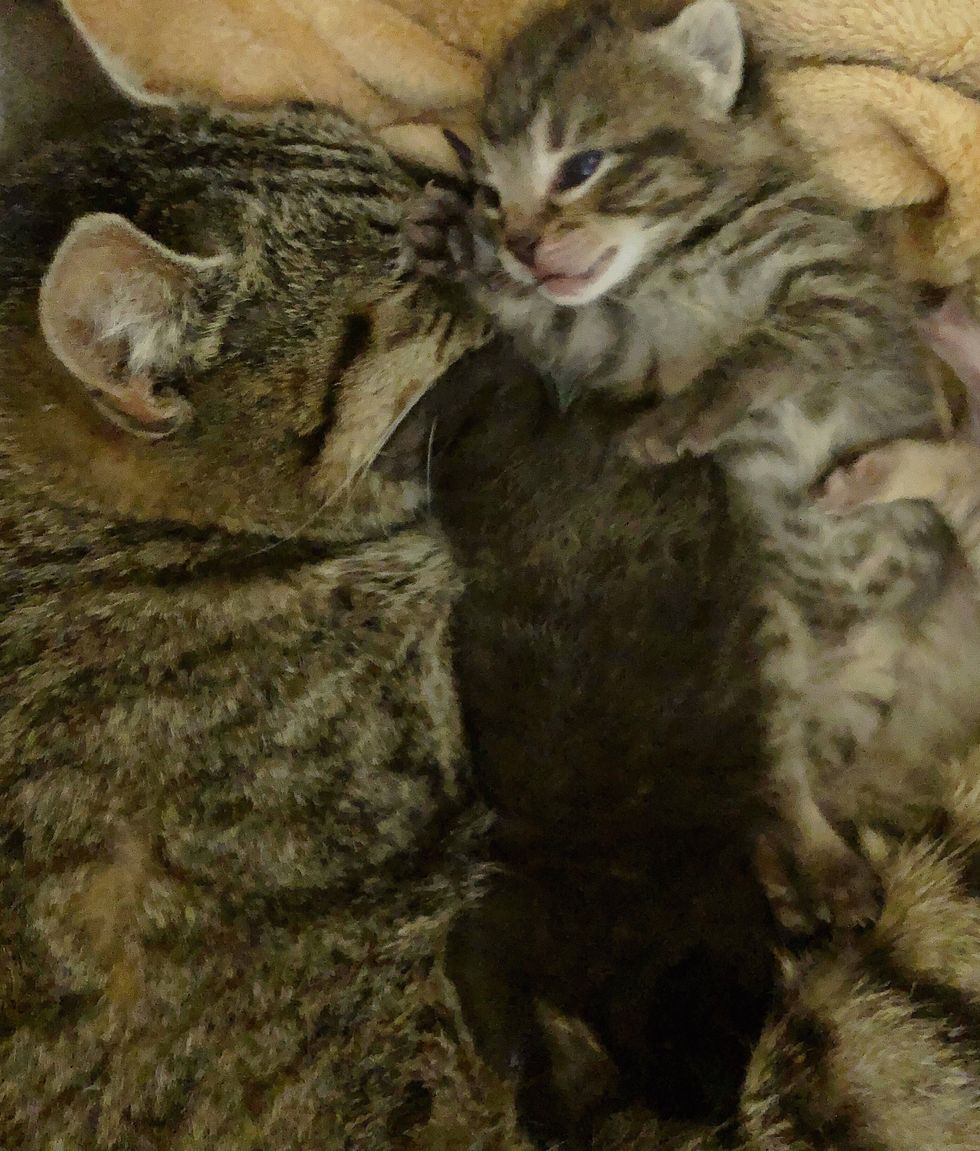 Whitney Malin
"She still hisses and spits at me especially when she is nursing, but I can also see that she has calmed down," Whitney added.
They will be spayed and neutered once the kittens are big enough, but as of now, the little ones still have a lot of growing to do.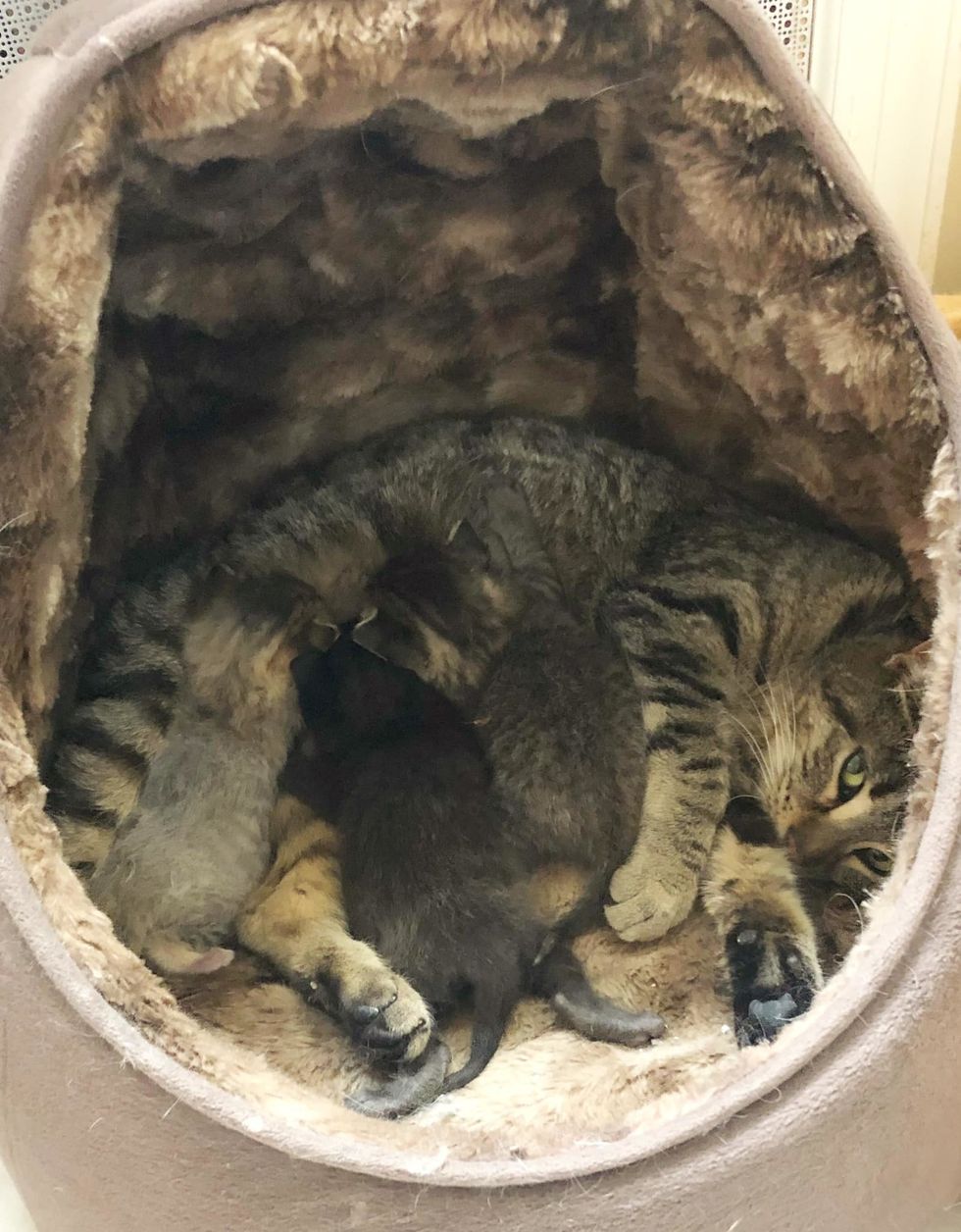 Whitney Malin
At four weeks old, the little bundles of fur are starting to walk and explore. Their playful and adventurous side has been unleashed since they discovered their first toy.
They adore their foster family and are loving their indoor, cushy life.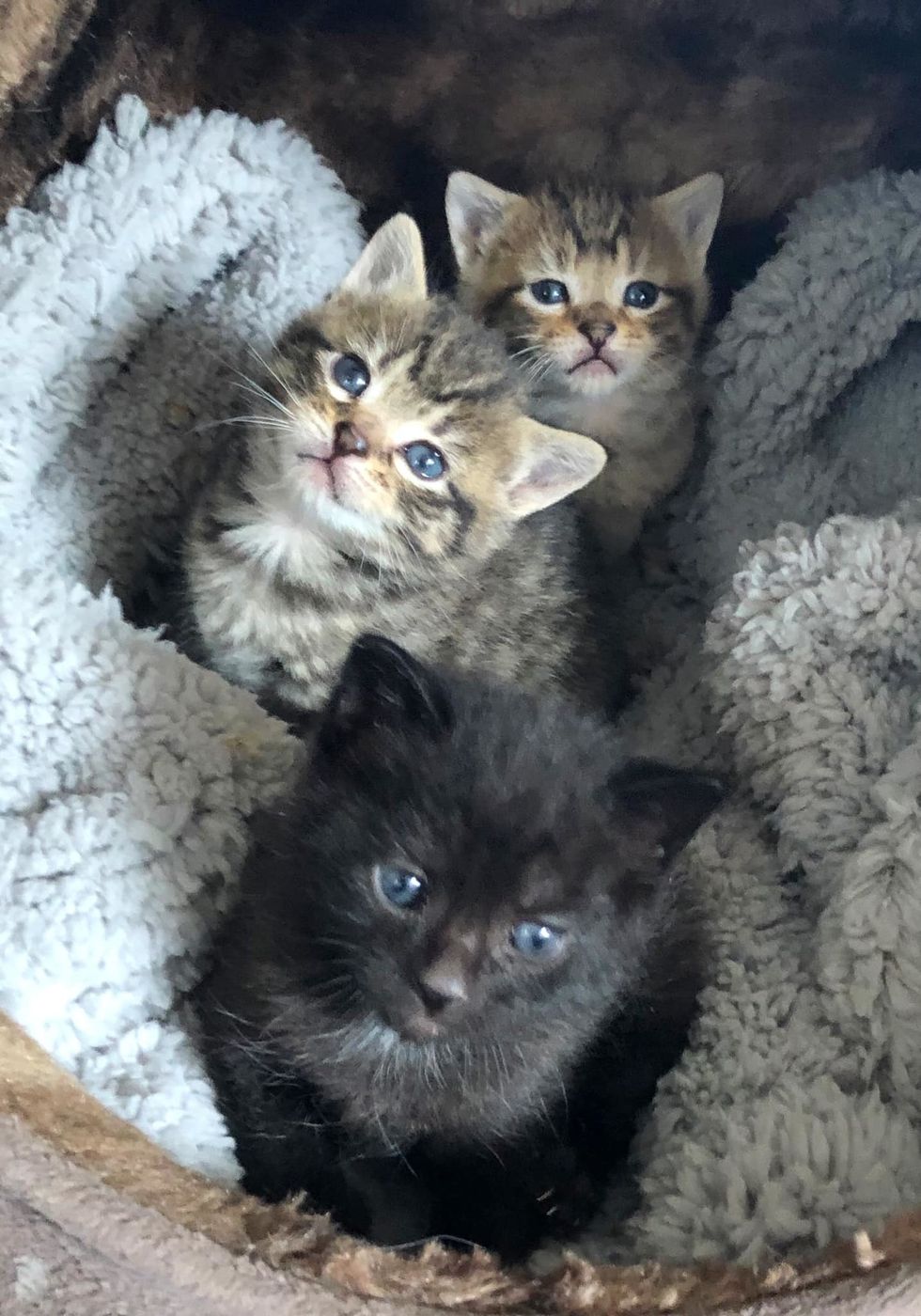 Whitney Malin
Share this story with your friends. Follow updates on the kitties on Facebook.
Related story: Stray Cat Comes Back to Find Her Kittens Who Were Brought to the Shelter