A stray kitten showed up in a family's yard, scrounging for food. A kind neighbor spotted him and offered help.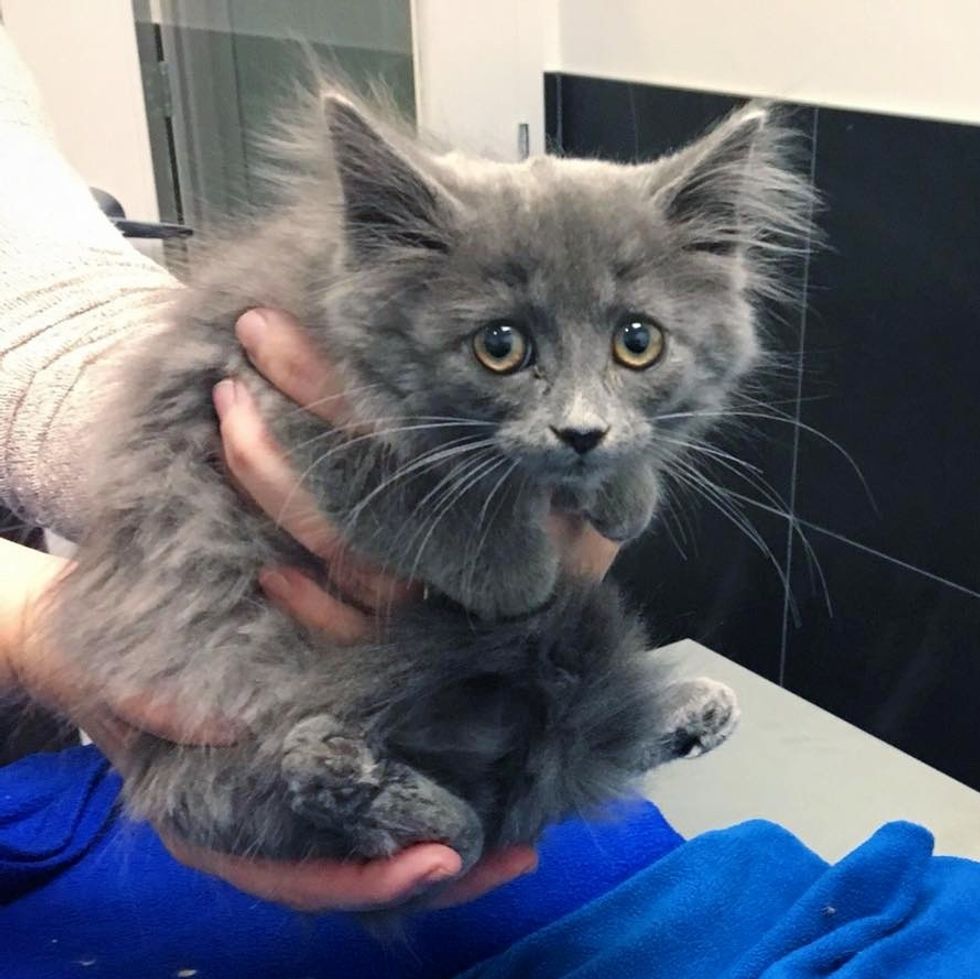 Chatons Orphelins Montréal
Enzo the kitten was nine weeks old when he wandered into the yard of a home in Montreal, Canada. A little while later, the homeowner found more kittens and their cat mom coming to his yard.

Marilou, a neighbor, learned about the feline family and offered to rescue them and get them help. There was a lot of traffic in the neighborhood - not a safe place for them to live.
With a lot of patience, she managed to secure some of the kittens and placed them in foster homes. But the cat mom and her remaining three babies were elusive - Enzo was one of them.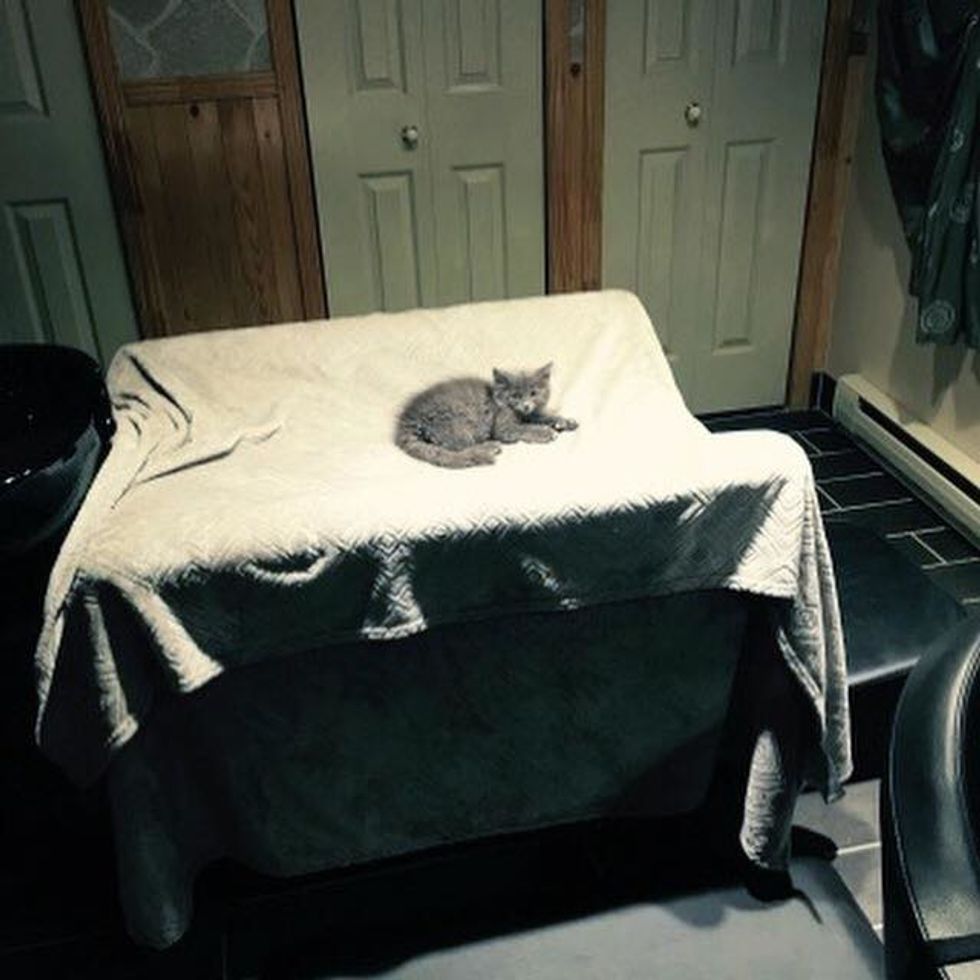 Chatons Orphelins Montréal
Marilou continued to look for the rest of the feline family, and finally one day, she got the little grey kitty. Sadly, one of his siblings wasn't as fortunate when they found her on the road the next day.

Despite her best efforts to find the mama cat and her remaining kitten, they never came back. Marilou made a promise to Enzo that she would get him the best chance at a great life.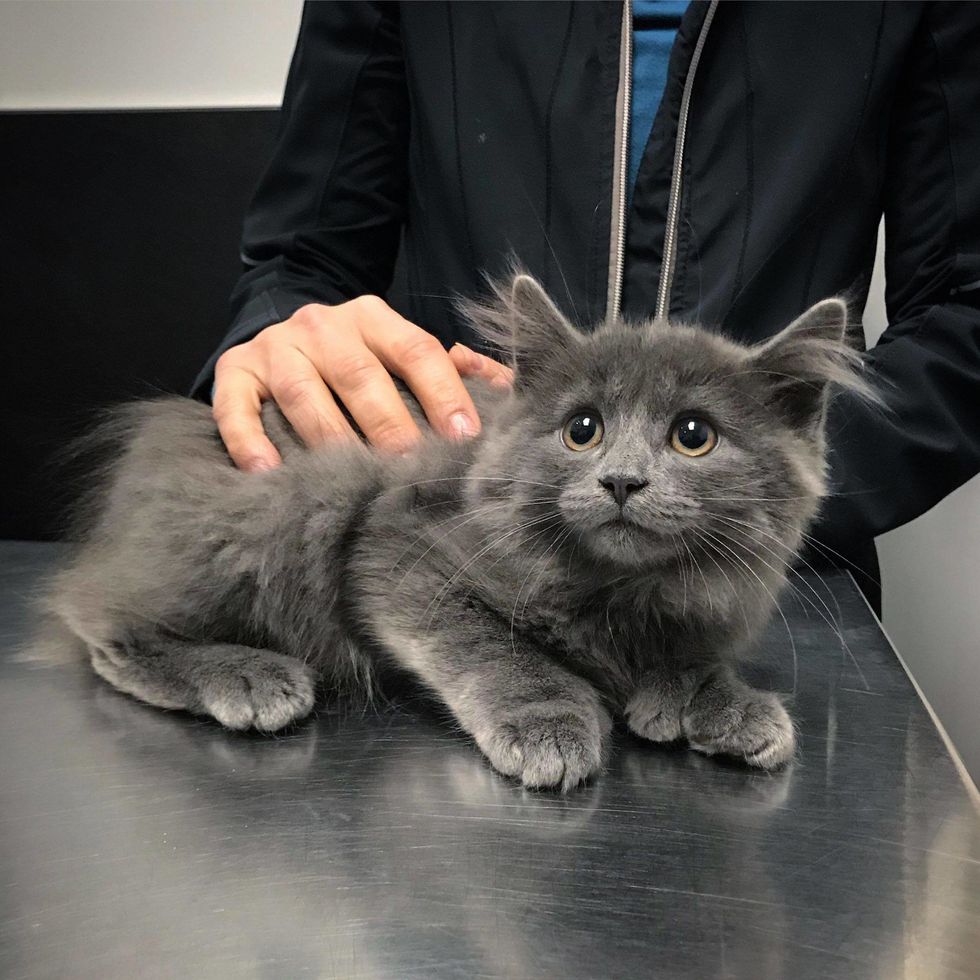 Chatons Orphelins Montréal
She contacted her local rescue group Chatons Orphelins Montréal and transported the kitten to their veterinary clinic to get him the medical attention he needed.

Enzo spent the first few weeks of his life on the streets. He was very nervous around people and new environments.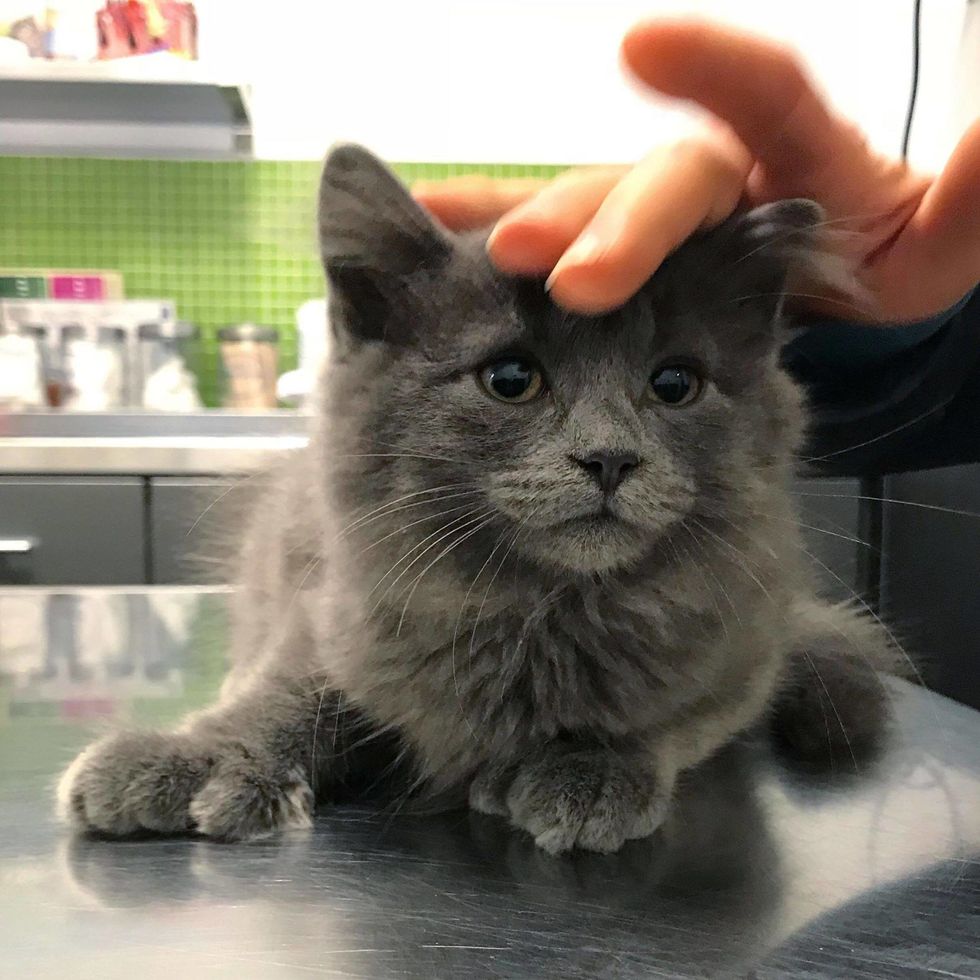 Chatons Orphelins Montréal
"The young kitten had a big belly full of worms and parasites. He was worried, lost and scared, and his heart was beating fast," Chatons Orphelins Montréal shared with Love Meow.
"He needed time to learn to trust and love."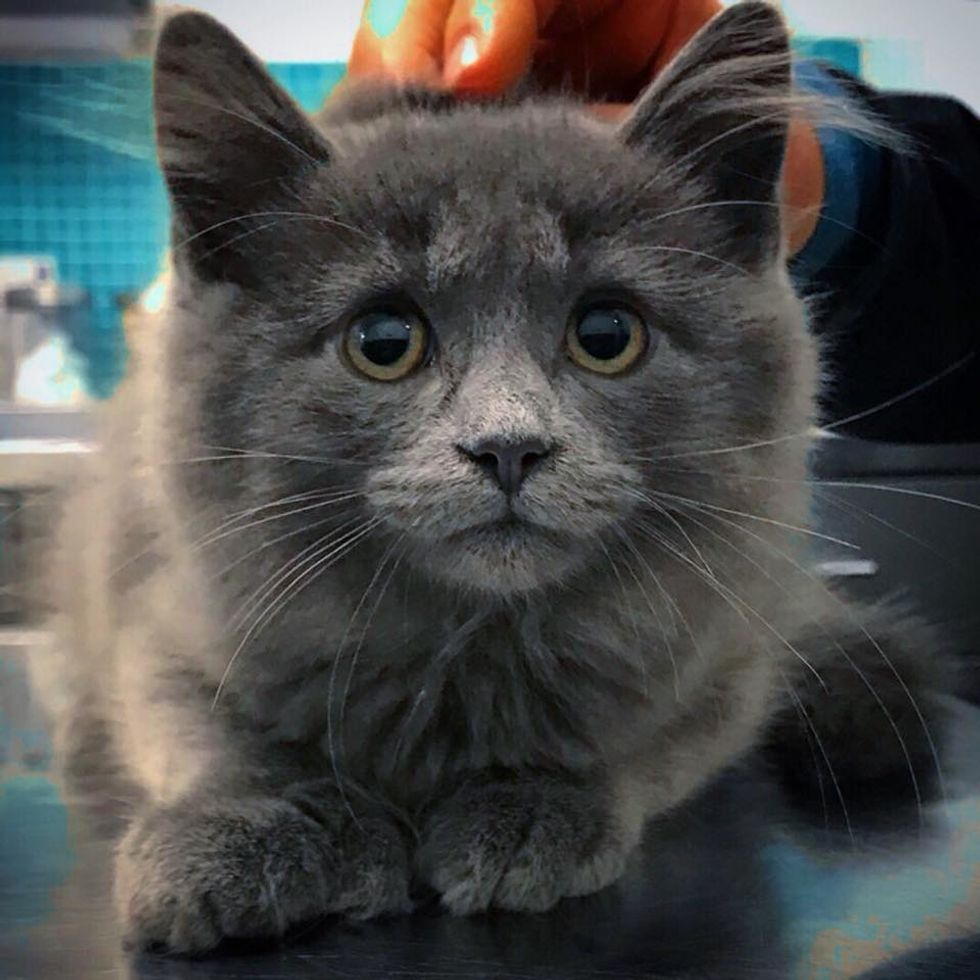 Chatons Orphelins Montréal
Once he arrived at his foster home, Enzo slowly came out of his shell.
After exploring every nook and cranny, he decided to take a nap in his new bed, filled with soft things and a plush toy to keep him company.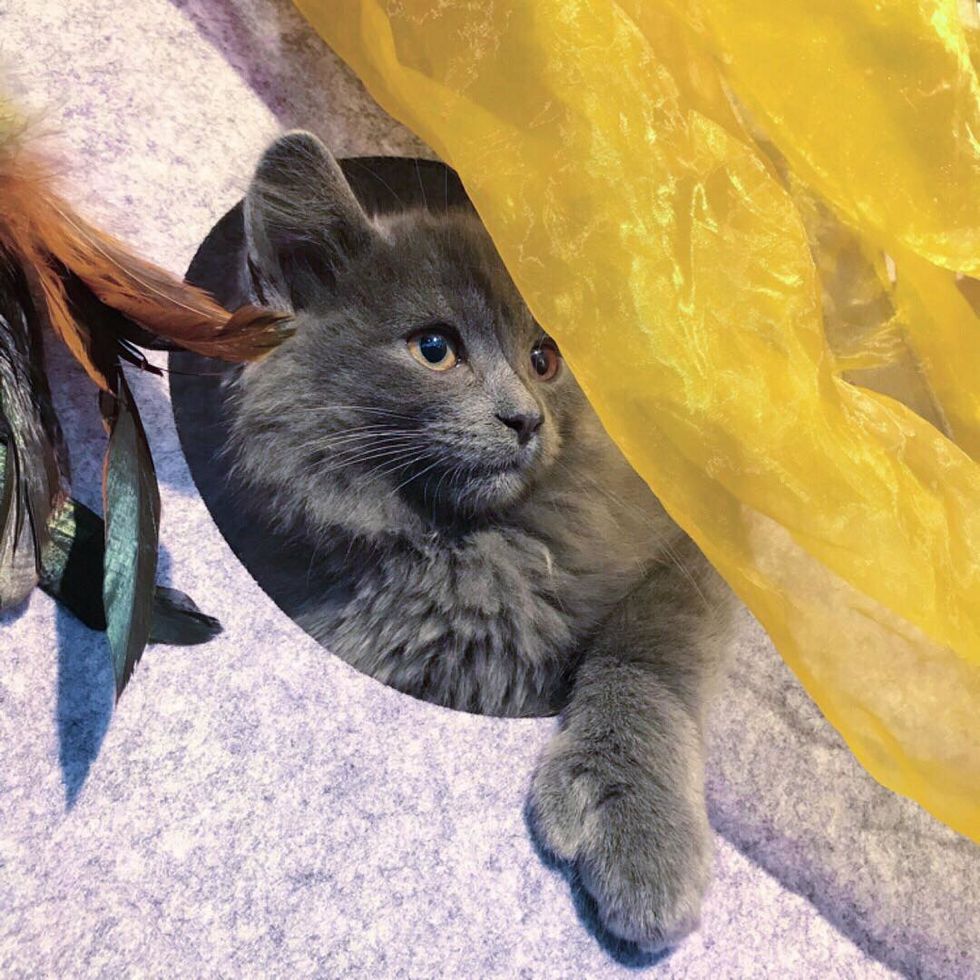 Chatons Orphelins Montréal
"He was making progress every day, and became quite the cuddle-bug," the rescue said.

A month later, Enzo was no longer the shy kitty he once was. He would curl up in his foster mom's lap and knead in the air with those big mittens of his.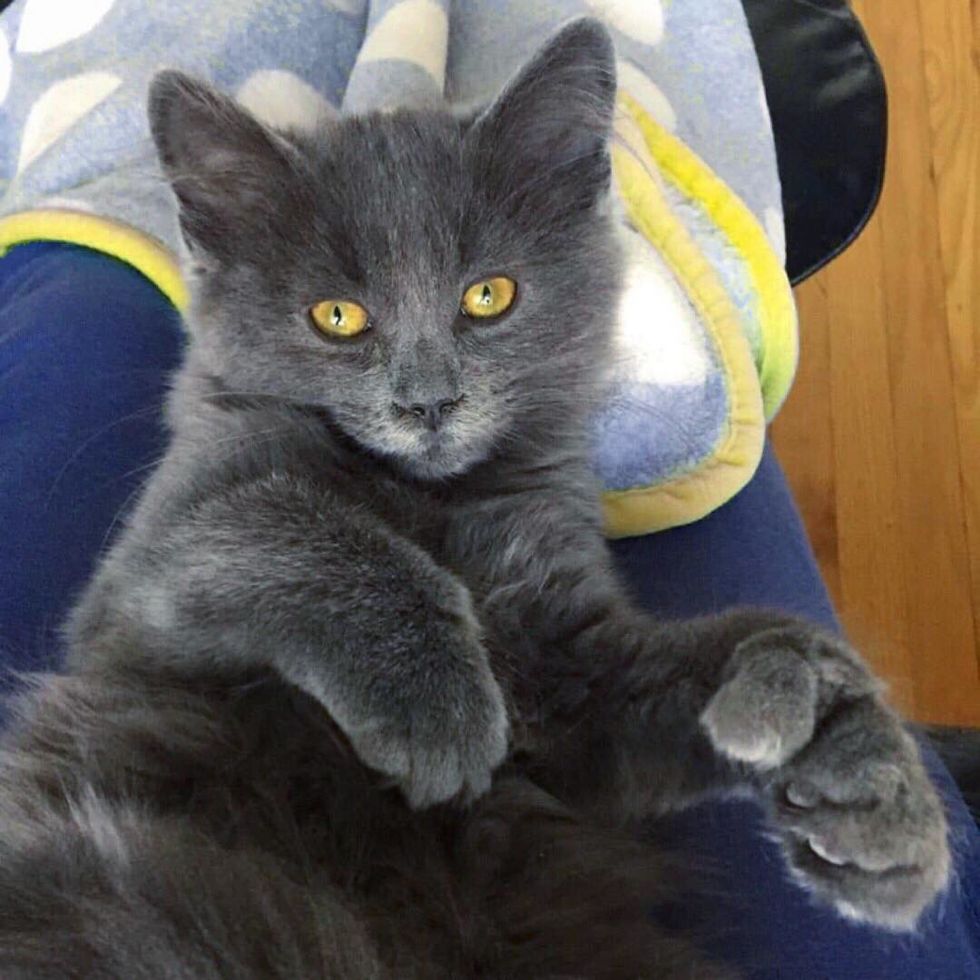 Chatons Orphelins Montréal
He has become a sweet, affectionate kitty. His big thumbs and extra toes only add more to his cuteness.
"The little teddy bear has found his perfect match and started his new life with another kitty at his forever home," the rescue said.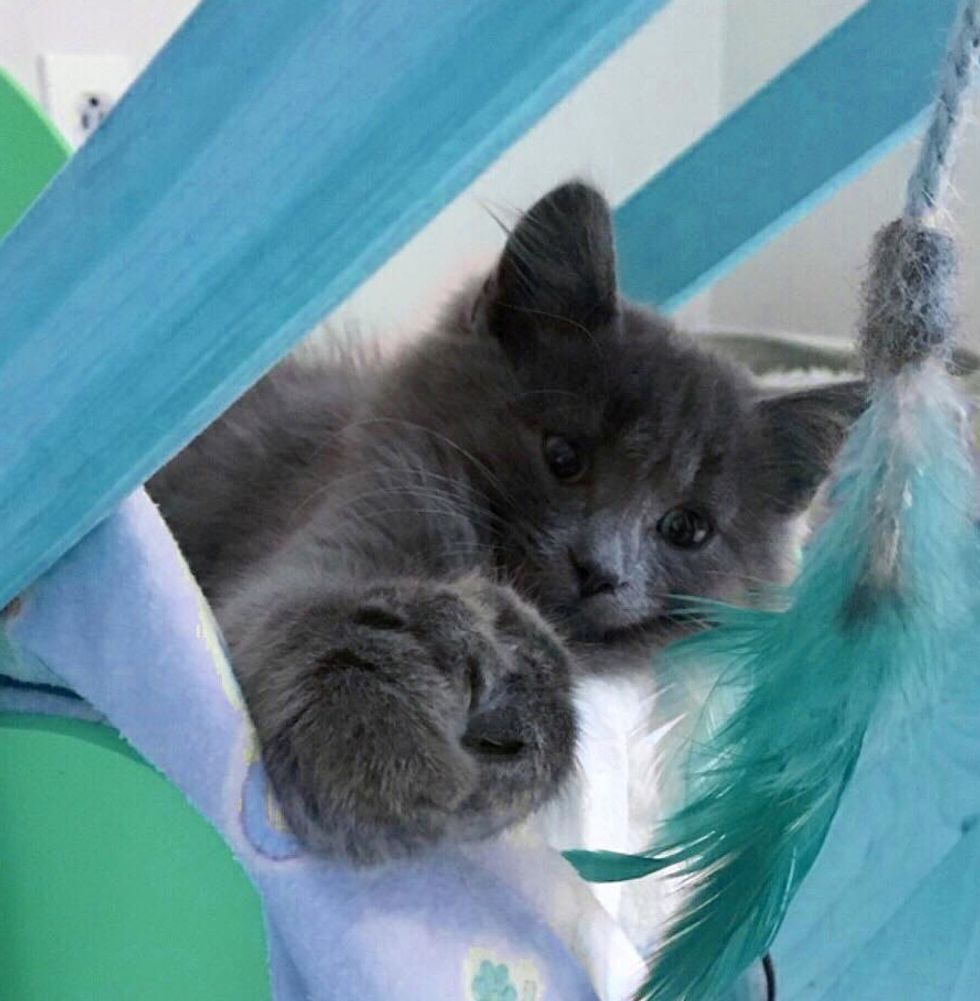 Chatons Orphelins Montréal
His feline friend adores him and showers him with love and cuddles.
"We are so happy for them. It took almost two weeks for their introduction but the result was wonderful. His big sister loves to groom him," Véronique, Enzo's human mom, said.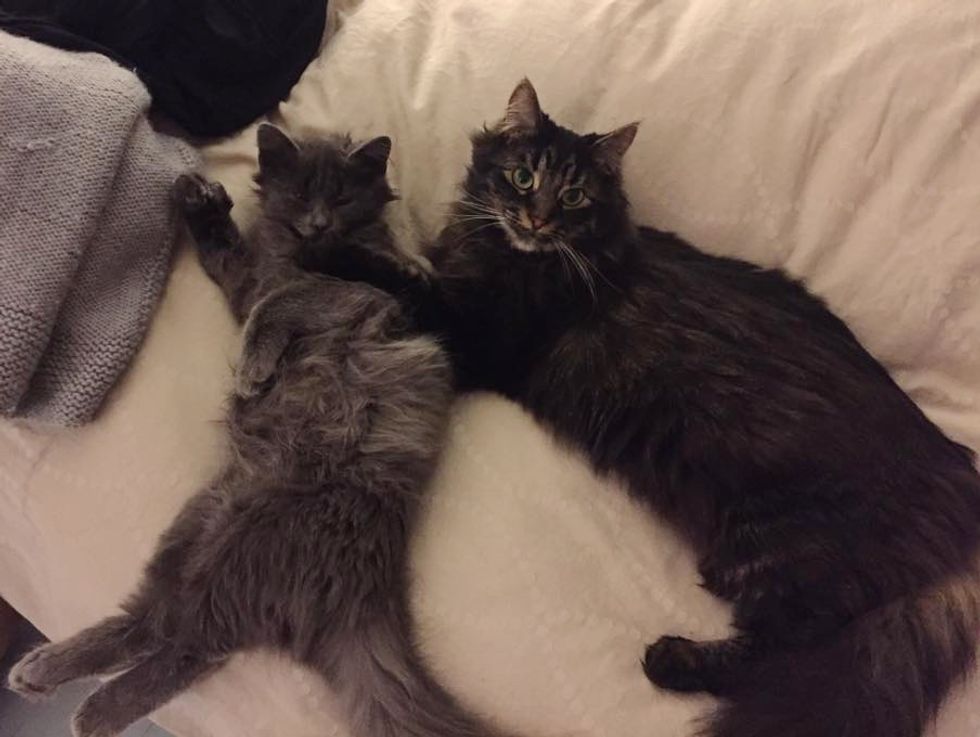 Chatons Orphelins Montréal
The little shy kitty has come a long way.
From wandering the streets to now napping comfortably in his human's arms, little Enzo couldn't be happier.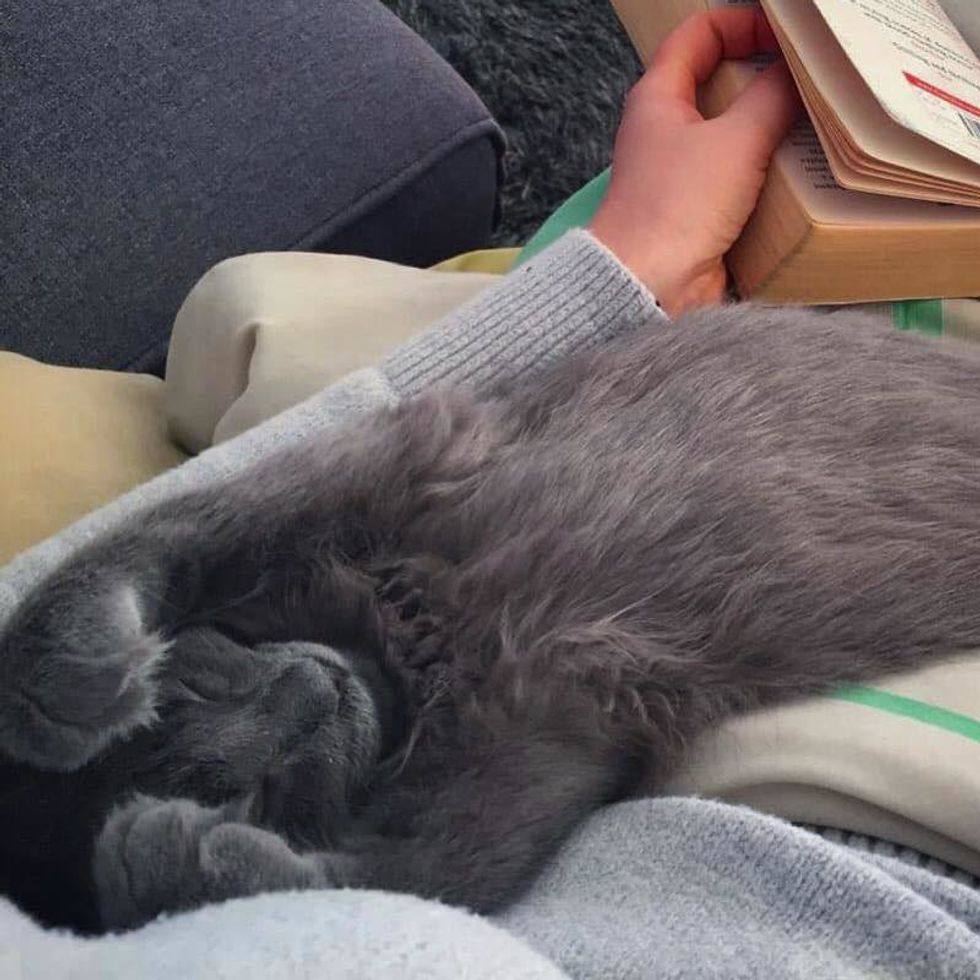 Chatons Orphelins Montréal
Share this story with your friends. Follow Chatons Orphelins Montréal on Facebook.
Related story: Cat Gets Help for Her Kittens All Born with Large Feet, Twisted Legs and Hop Like "Kangaroos"