Three little kittens were found in a dusty hole inside the basement of a huge construction site in Brooklyn, New York. The workers who discovered the kittens, kept them safe while rescue was on the way.
"They were looking out for the kittens and had kept the area secure," Will of Flatbush Cats told Love Meow.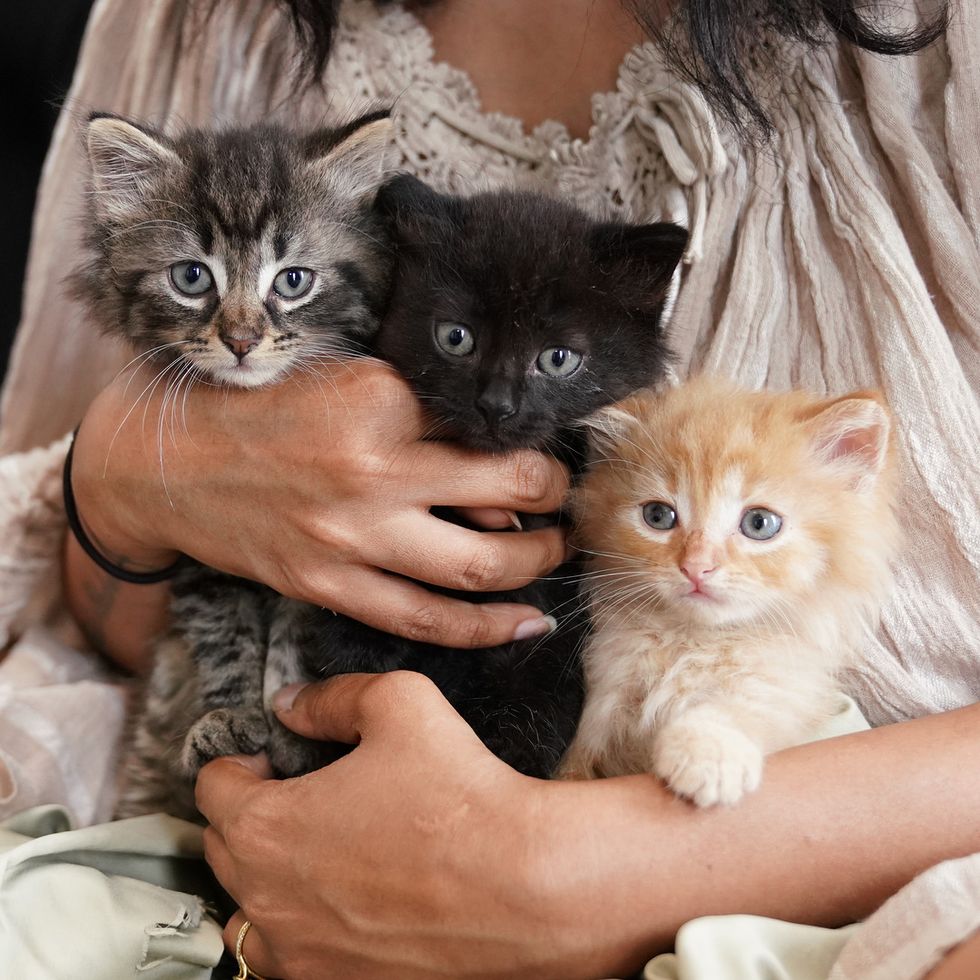 Flatbush Cats
Flatbush Cats, a TNR-focused cat rescue in Brooklyn, New York was contacted about a litter of kittens found at the construction site.

The little ones had been living inside the basement likely since birth. Will instructed the workers to leave the kittens where they were. "So the mom would know they were safe. Otherwise she might move them somewhere else where we couldn't get to them," Will added.
The employees at the job site were very protective of their tiny feline guests, keeping the area securely blocked off, leaving out food for the mother cat.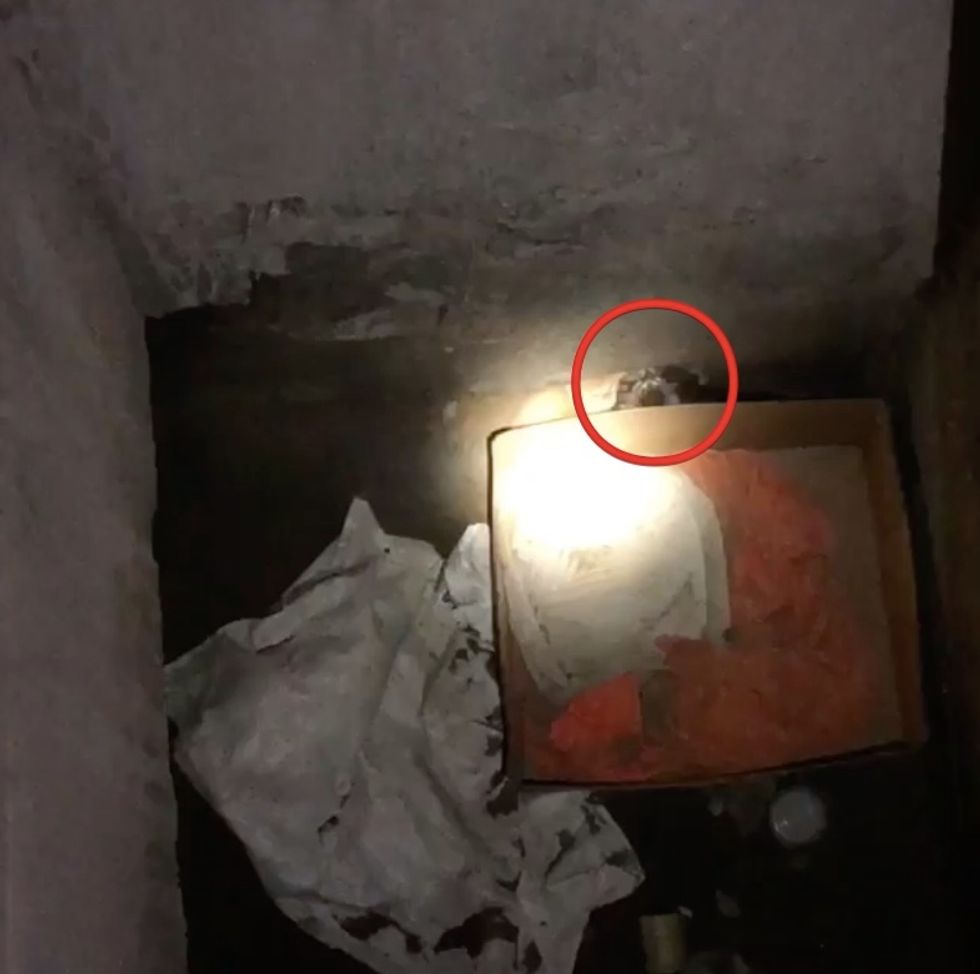 Flatbush Cats
Once Will obtained access to the area, the rescue began. "After coordinating with the supervisor for a few days, I was able to get access to the area," he said.
He carefully picked up the kittens from the hole and placed them in a carrier. "Based on how easy these guys are to handle, I'm guessing the employees snuck in a few kitten cuddles, too."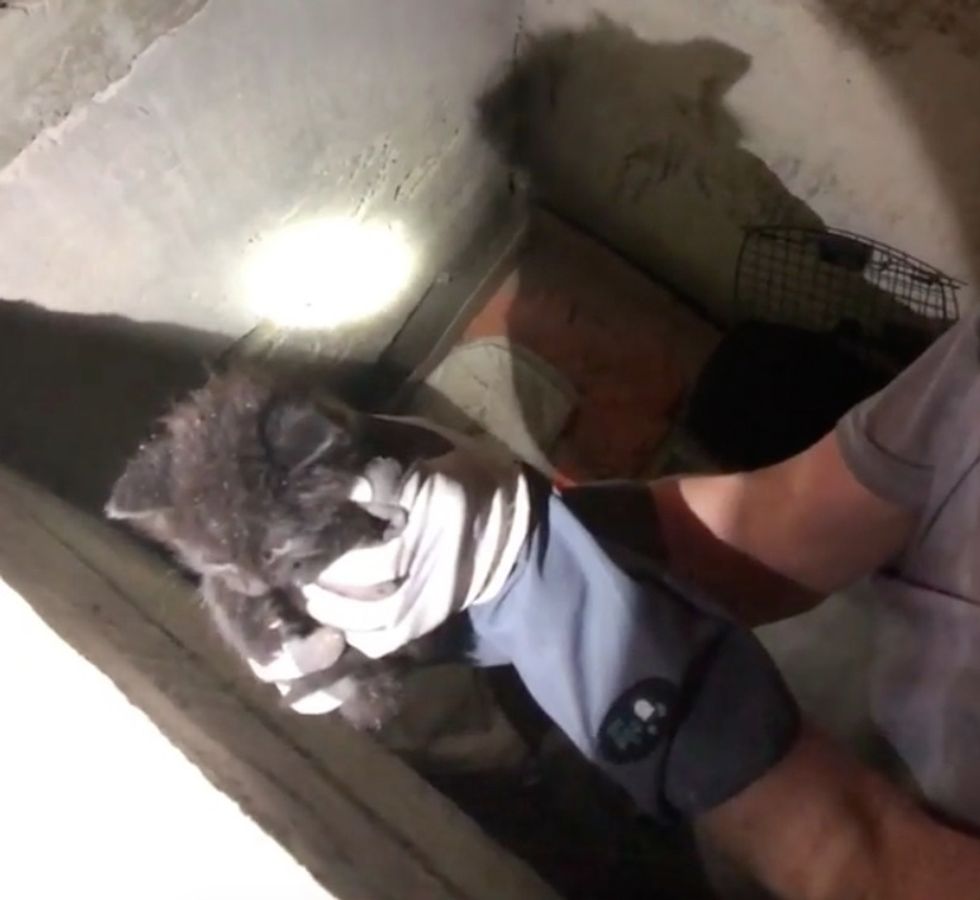 Flatbush Cats
Will and his team will return to the construction site to have the mama cat trapped and spayed.

The kittens were given a much-needed bath, plenty of food and the medical attention they needed. (Scroll down for video)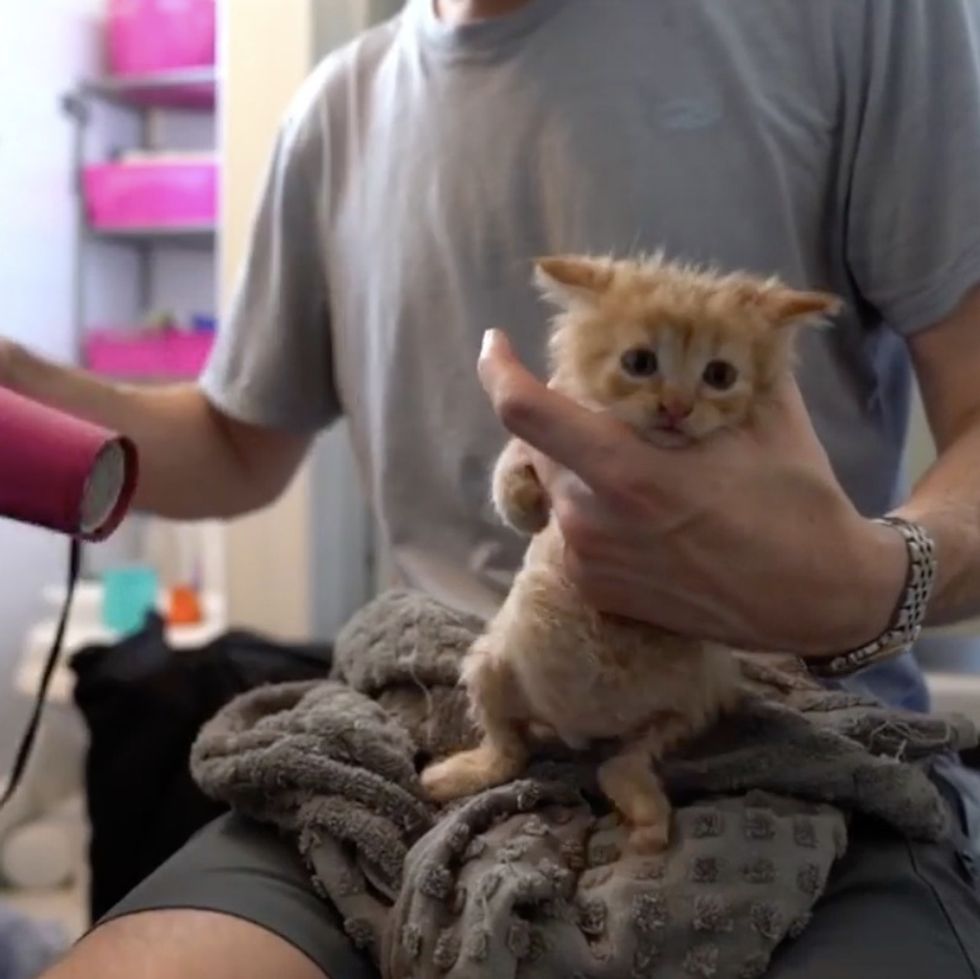 Flatbush Cats
The feline siblings are receiving medical treatment at the rescue while getting a ton of cuddle time, which they have quickly grown to love. Once they are nursed back to health, they will be heading to their foster home.

Will hand-fed each kitten as part of their socialization.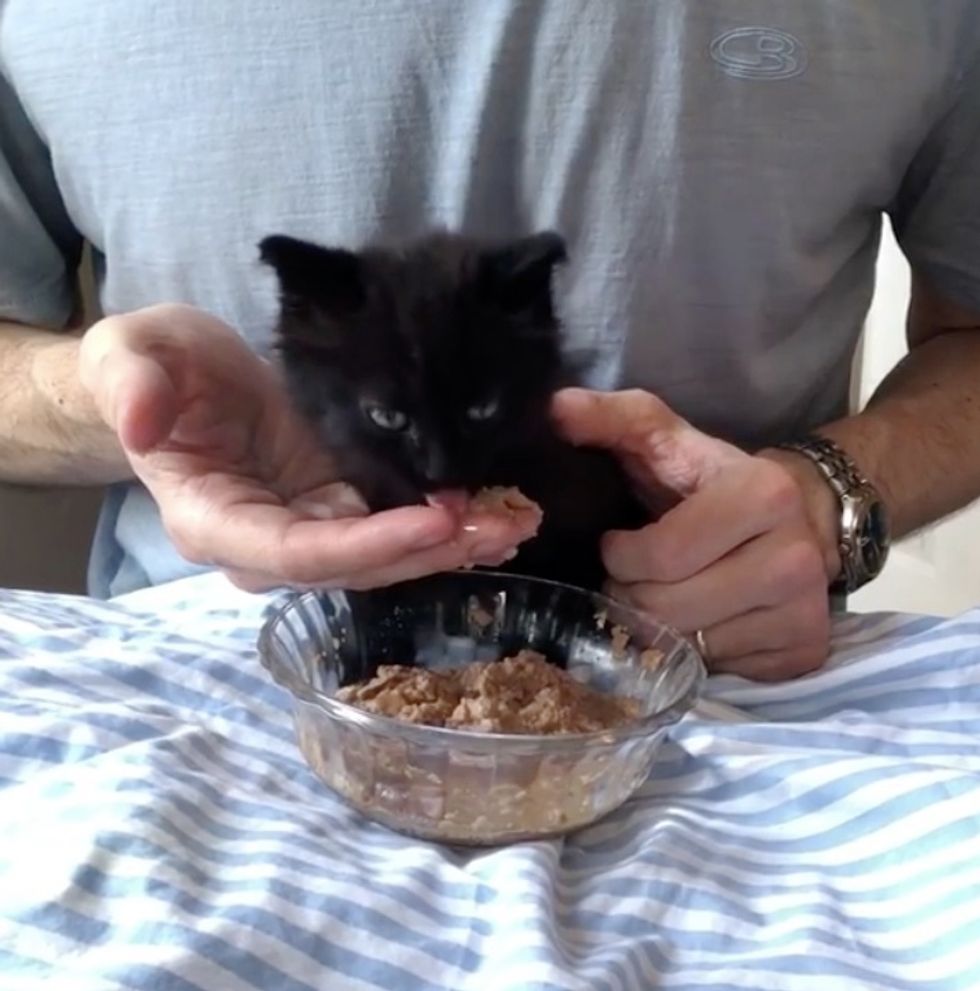 Flatbush Cats
The three bundles of fluff came around after a few cuddles. They learned to enjoy lap time and the comfort of a warm home.
This sweet tabby stretched out those tiny toes in pure bliss while getting some ear scrtiches.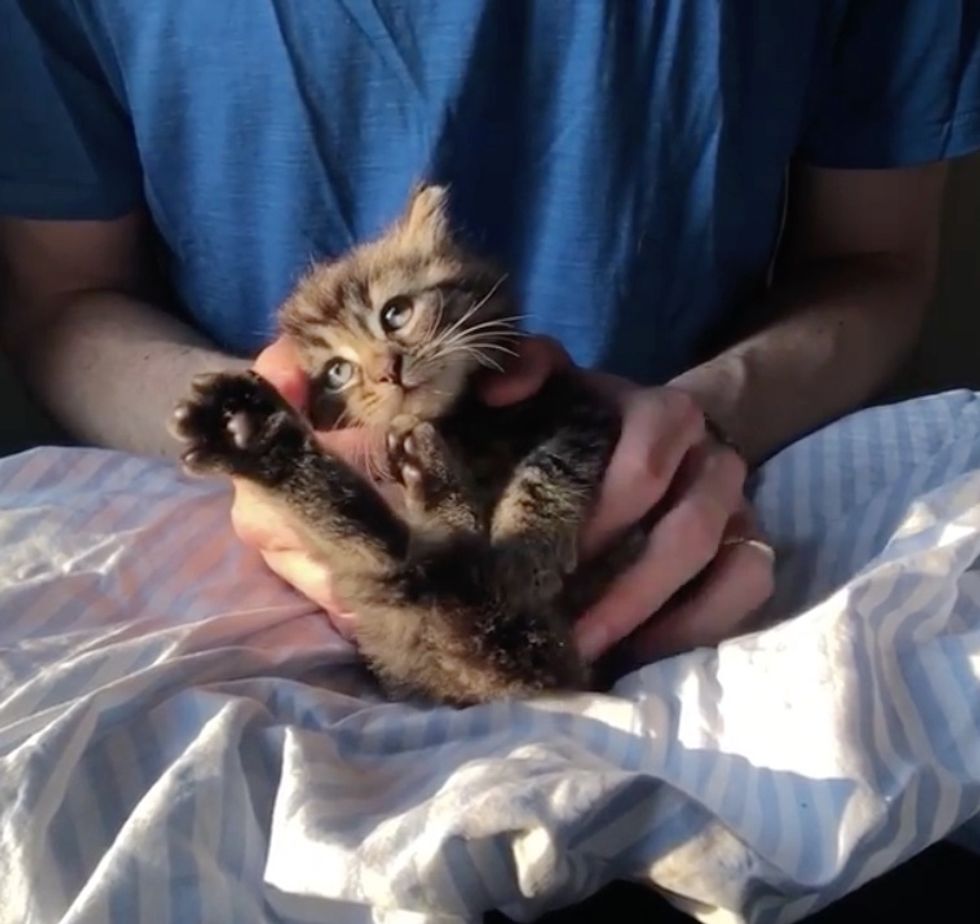 Flatbush Cats
The trio got their first dose of TLC from the construction workers, who kept them safe.
From living at the construction site, covered in dust and dirt to now thriving in a comfortable home, clean, safe and loved.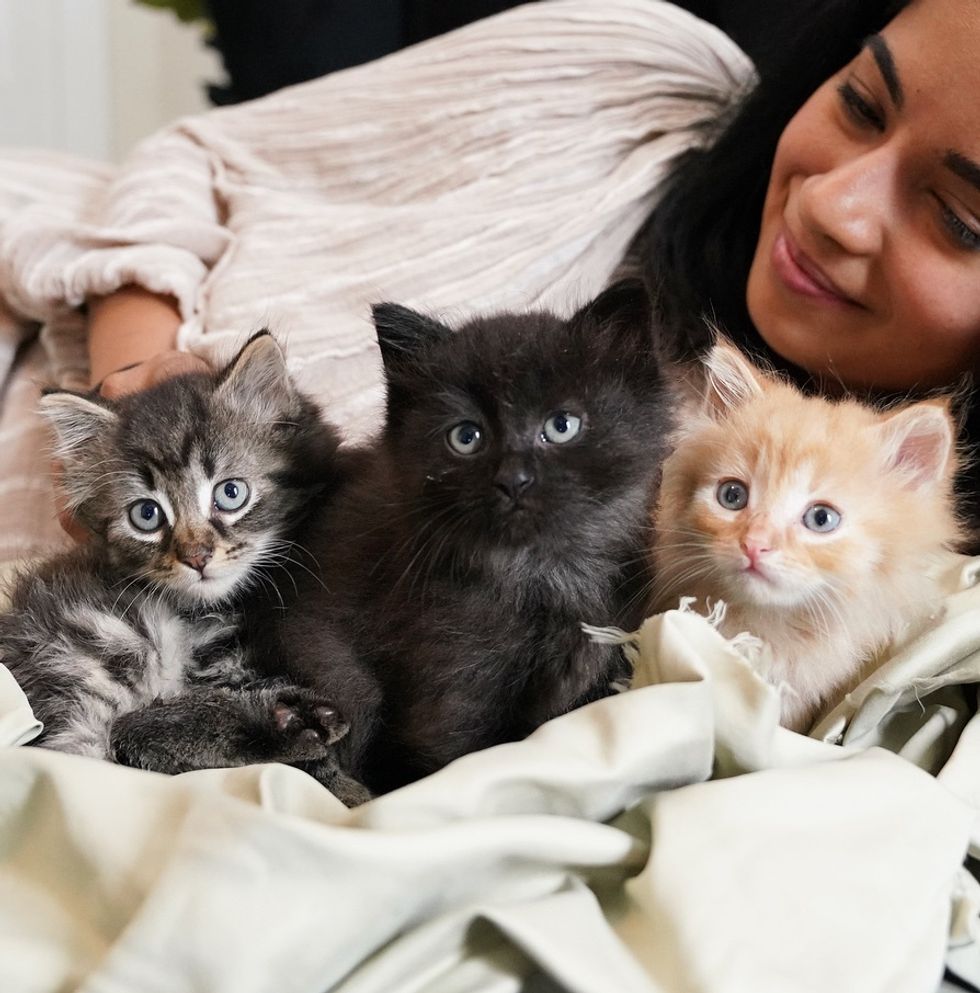 Flatbush Cats
Follow updates on the kittens and more rescues at Flatbush Cats on Facebook and Instagram @flatbushcats.
Watch the rescue in this video:
Share the story with your friends.
Related story: Family Wanted to Get Their Puppy a Kitten But Stray Kitty Found Them Instead