Two kittens from different litters crossed paths and formed the cutest bromance. They insisted on staying together forever.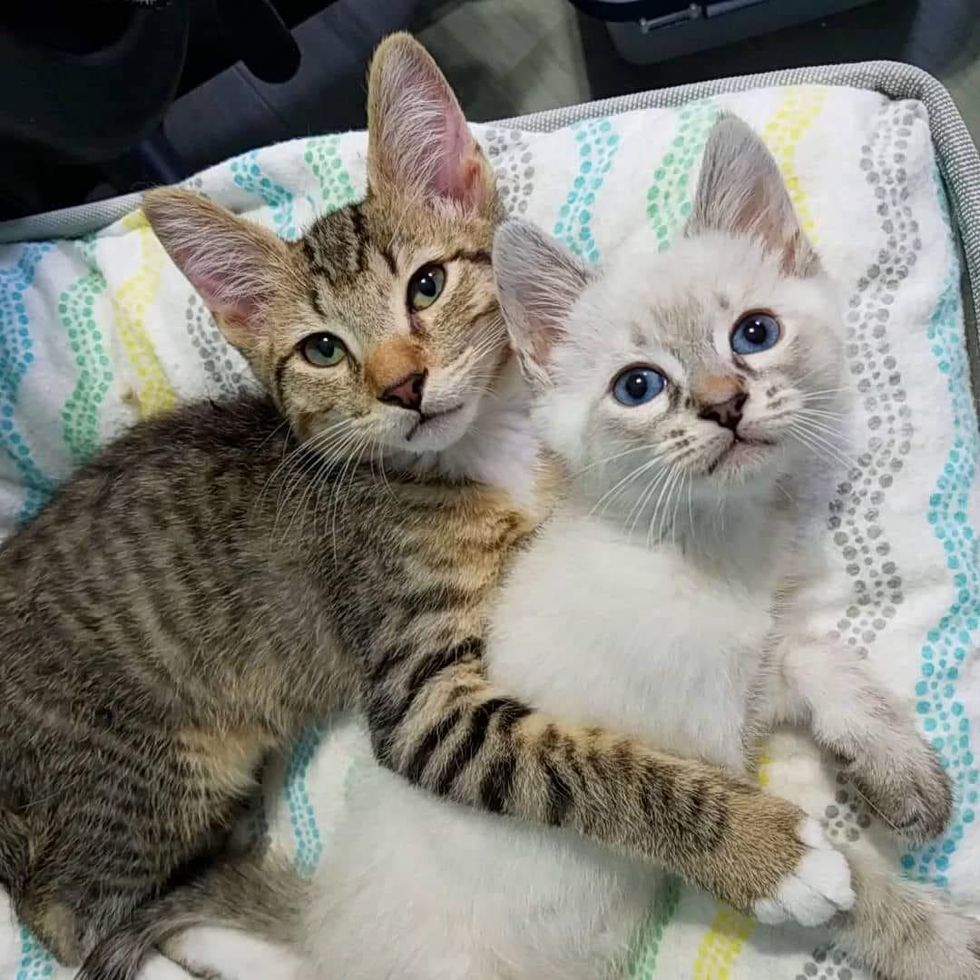 Pico and Ressler the best friendsJin's Bottle Babies
Pico (tabby) and Ressler (colorpoint) came to Jin's Bottle Babies, a kitten rescue in Phoenix, Arizona, separately when they were wee kittens needing round-the-clock care. They were from different litters and placed in two foster families.

When the kittens were big enough for adoption, Pico the tabby found himself the lone kitten who hadn't received any interest from adopters.
"All his siblings were pre-adopted already and we were trying to figure out what to do with his adoption," Jen, foster volunteer of Jin's Bottle Babies, told Love Meow.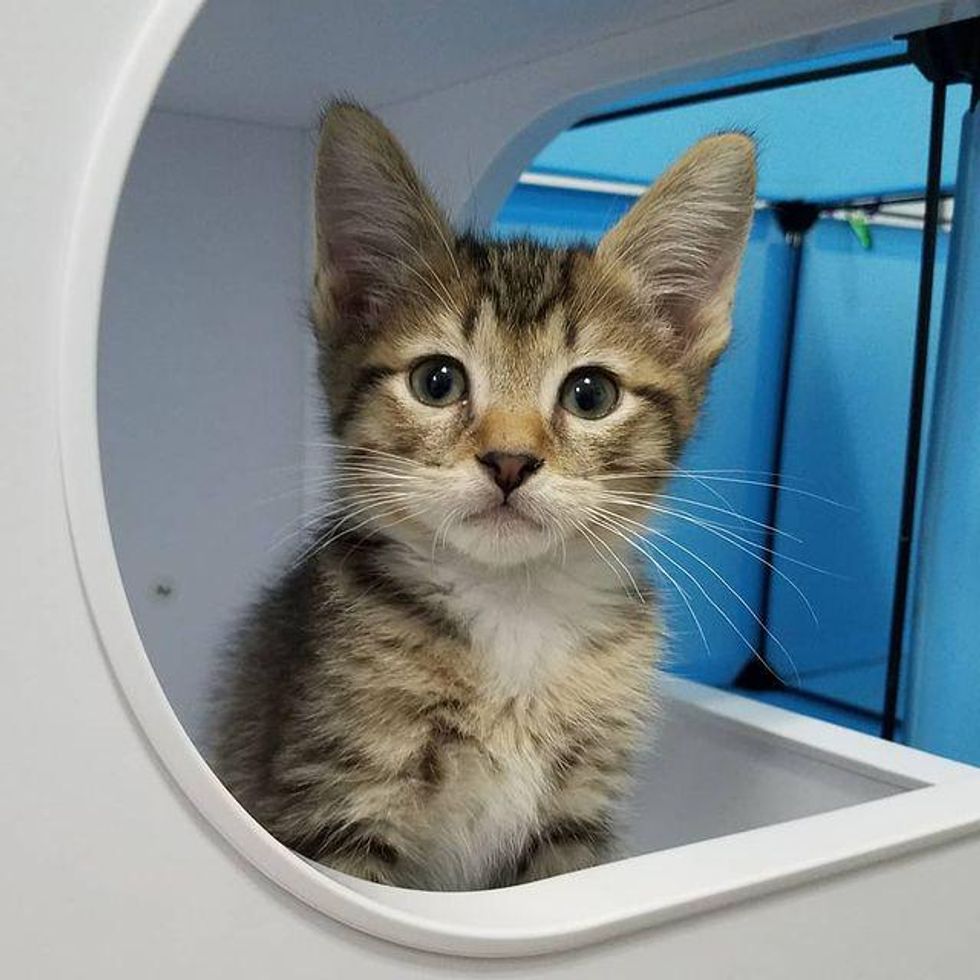 PicoJin's Bottle Babies
At the time, Ressler's foster mom needed someone to babysit the litter, and Jen swooped in to take them. "Ressler was pretty chill for a kitten. He loved sleeping in the cube tower, or on my shoulder snoring away."

Pico heard the commotion from the new kittens and was eager to meet them. When he was introduced to the clowder, he immediately gravitated toward one of them.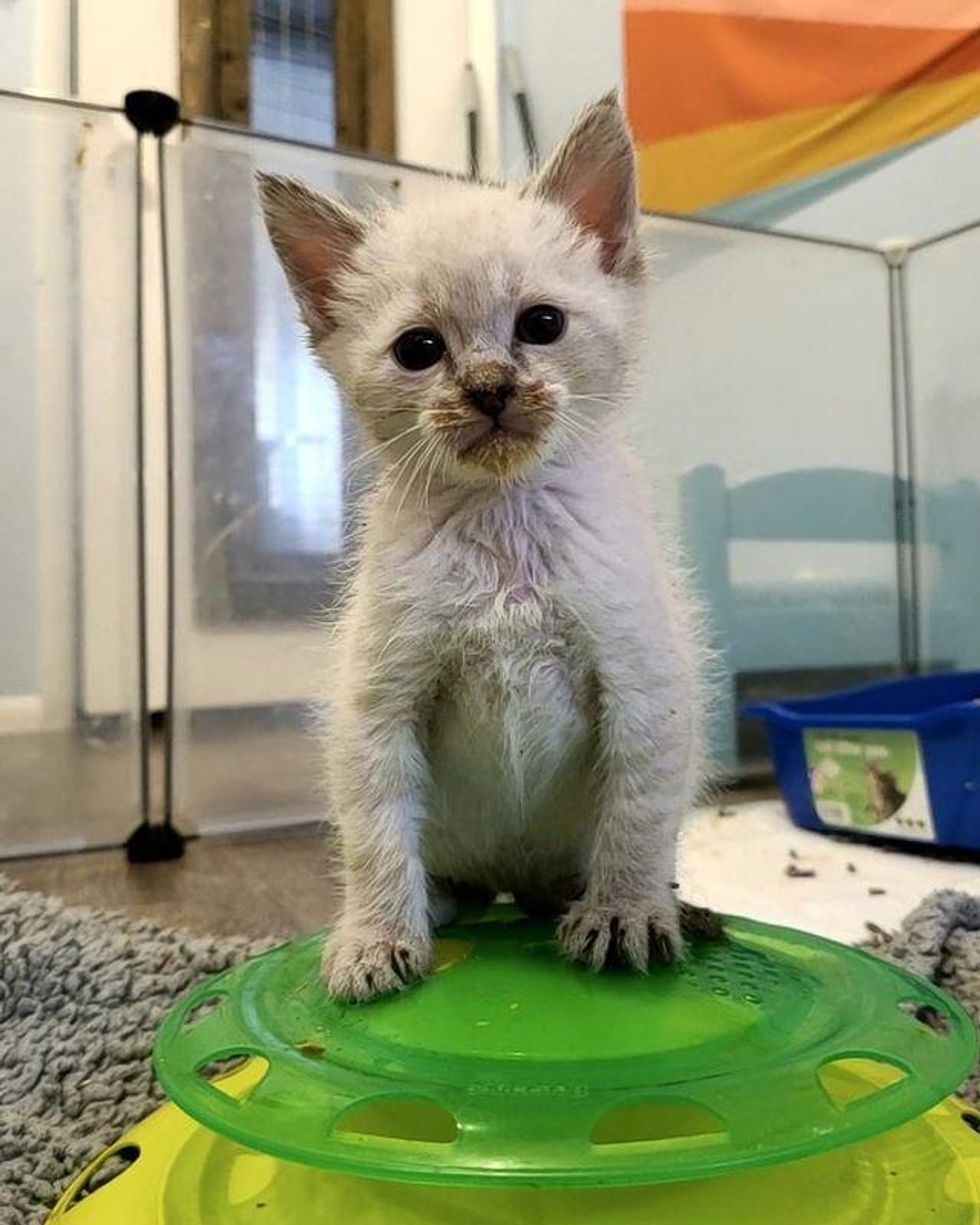 Ressler and his breakfast faceJin's Bottle Babies
"He and Ressler hit it off and became really cute friends, teaming up to give me the stink eye for interrupting their naps," Jen shared. "I could watch them play and wrestle all day."

Pico was curious and very outgoing while Ressler was mellow and calm. They seemed to complement each other in such a perfect way.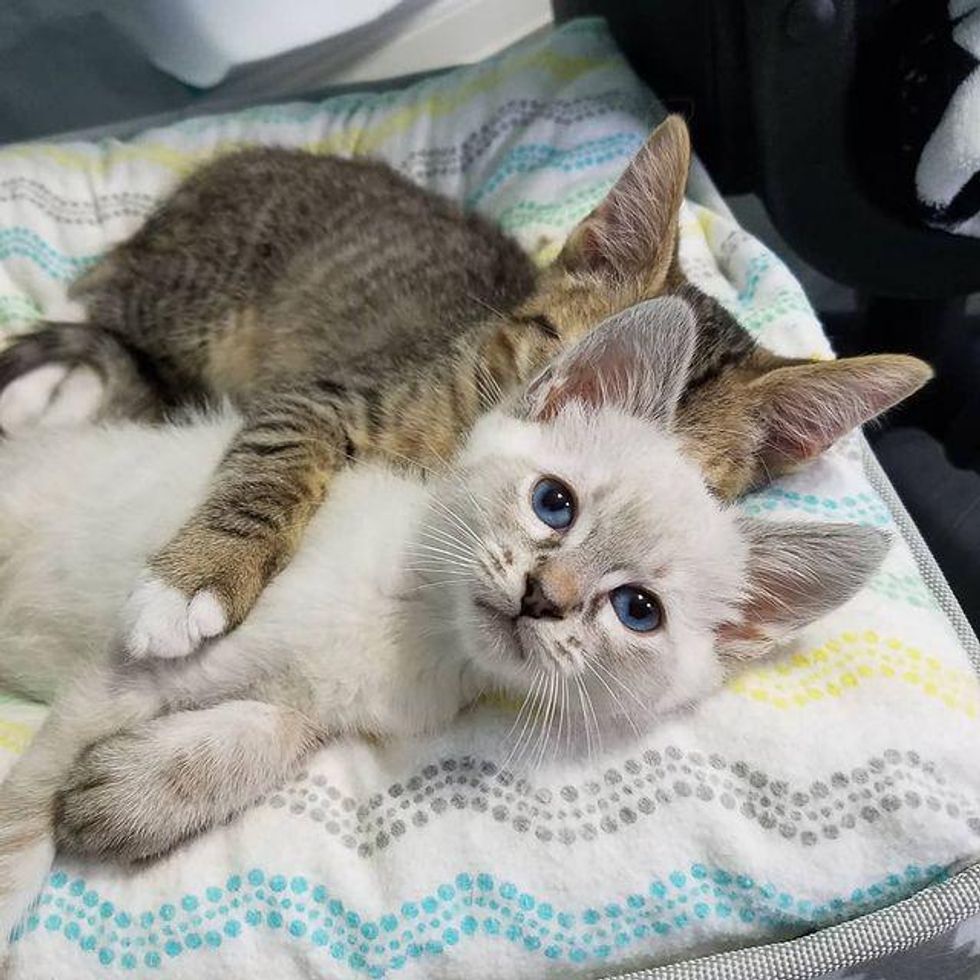 They hit it off and became inseparable friendsJin's Bottle Babies
In no time, the two became an inseparable duo. They were constantly together and wouldn't let each other out of eyesight.

The tabby would wrap his arms around his best friend or lean against Ressler with his whole body when they napped. They shared everything together and always managed to fit into whatever nook they could find, despite how tight the space might be.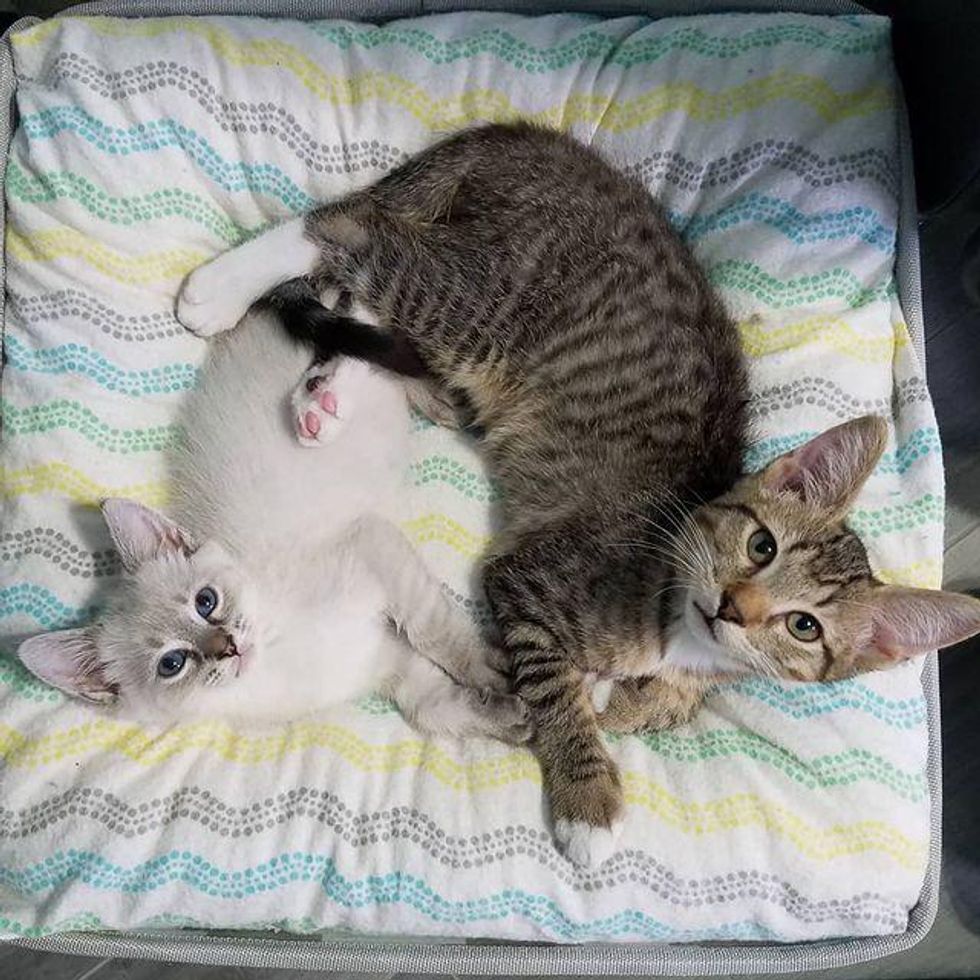 They do everything together and are rarely apartJin's Bottle Babies
"Their favorite things to do seemed to be hanging out in bins and playing with my resident cat Romeo," Jen shared with Love Meow.
Watch the two best friends in action:
If one of them decided to play in a tunnel toy, the other one quickly followed.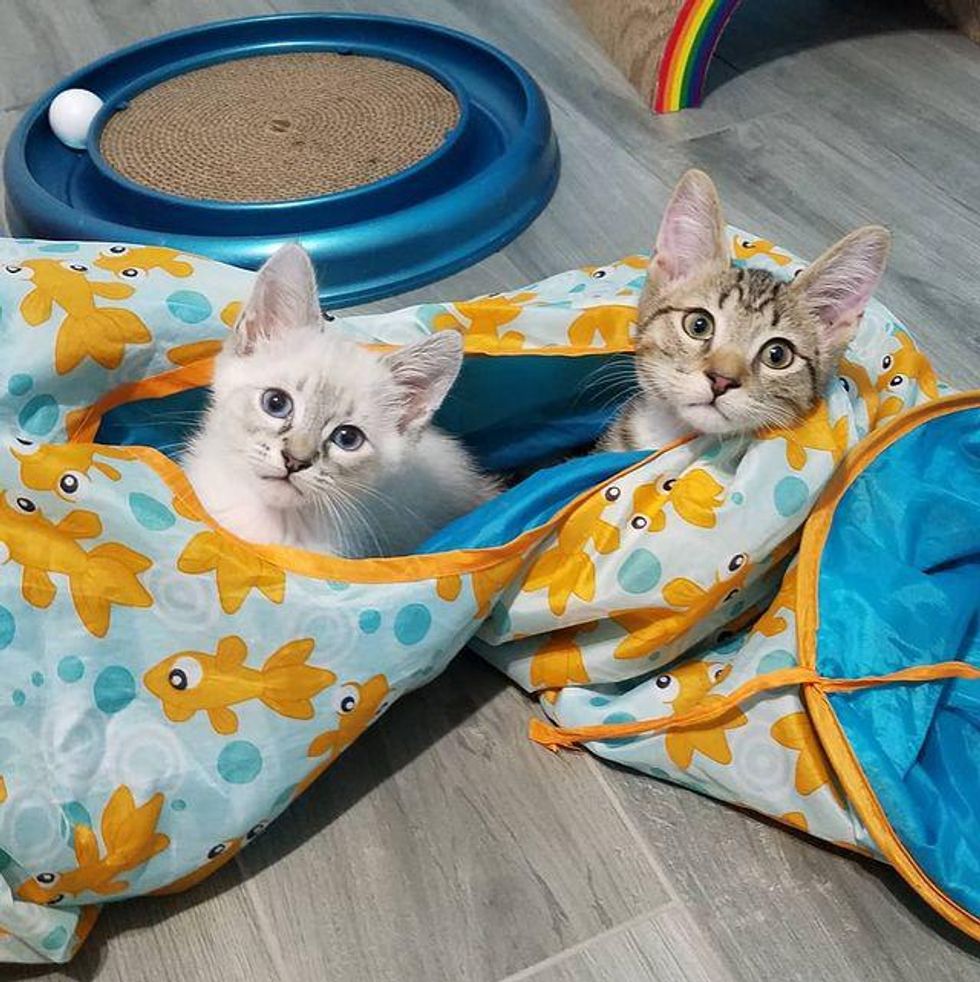 Jin's Bottle Babies
The kittens often snuggled up to the resident cat, used him as their pillow and purred up a storm in a cuddle puddle. It was clear that the two buddies were a packaged deal and couldn't be separated.
"We thought Pico would like a forever friend to go home with, so it worked out perfectly — two little brothers from different mothers and different foster mothers."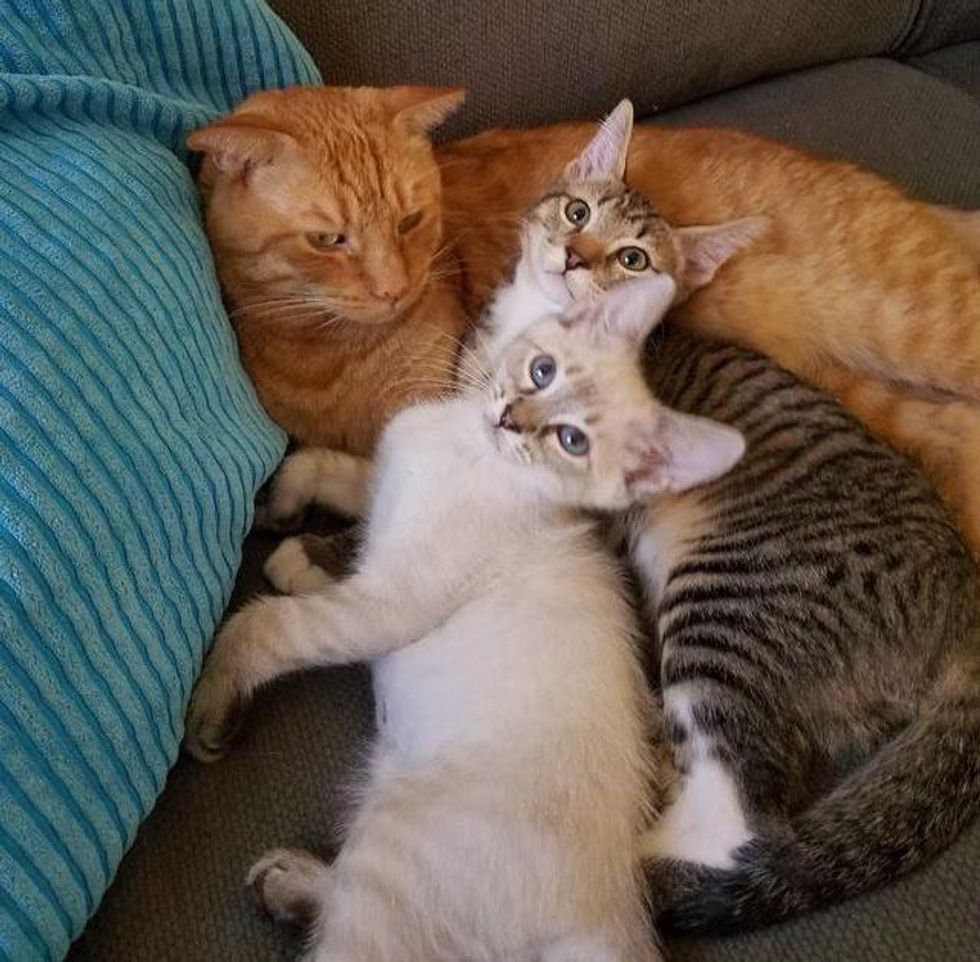 They enjoyed hanging out with the resident cat RomeoJin's Bottle Babies
Pico and Ressler continued to fill their room with hugs and purrs while they waited for the right family to come their way. After several weeks of anticipation, their dream finally came true.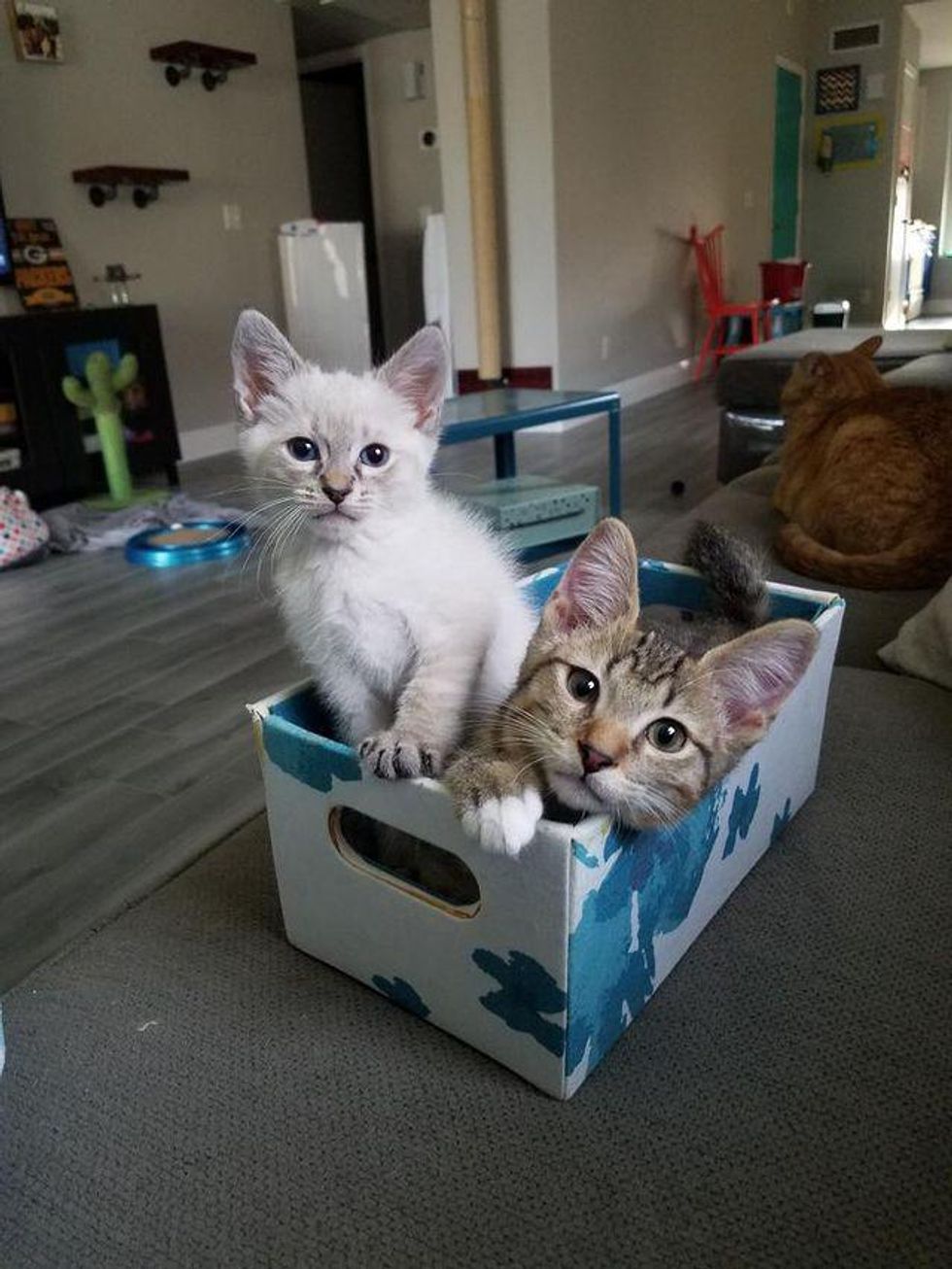 They share all their toys and boxesJin's Bottle Babies
"Pico and Ressler are my favorite little bromance and I am so, so excited for their new home. The only people more excited than us are their new family, and I wouldn't want it any other way," Jen told Love Meow.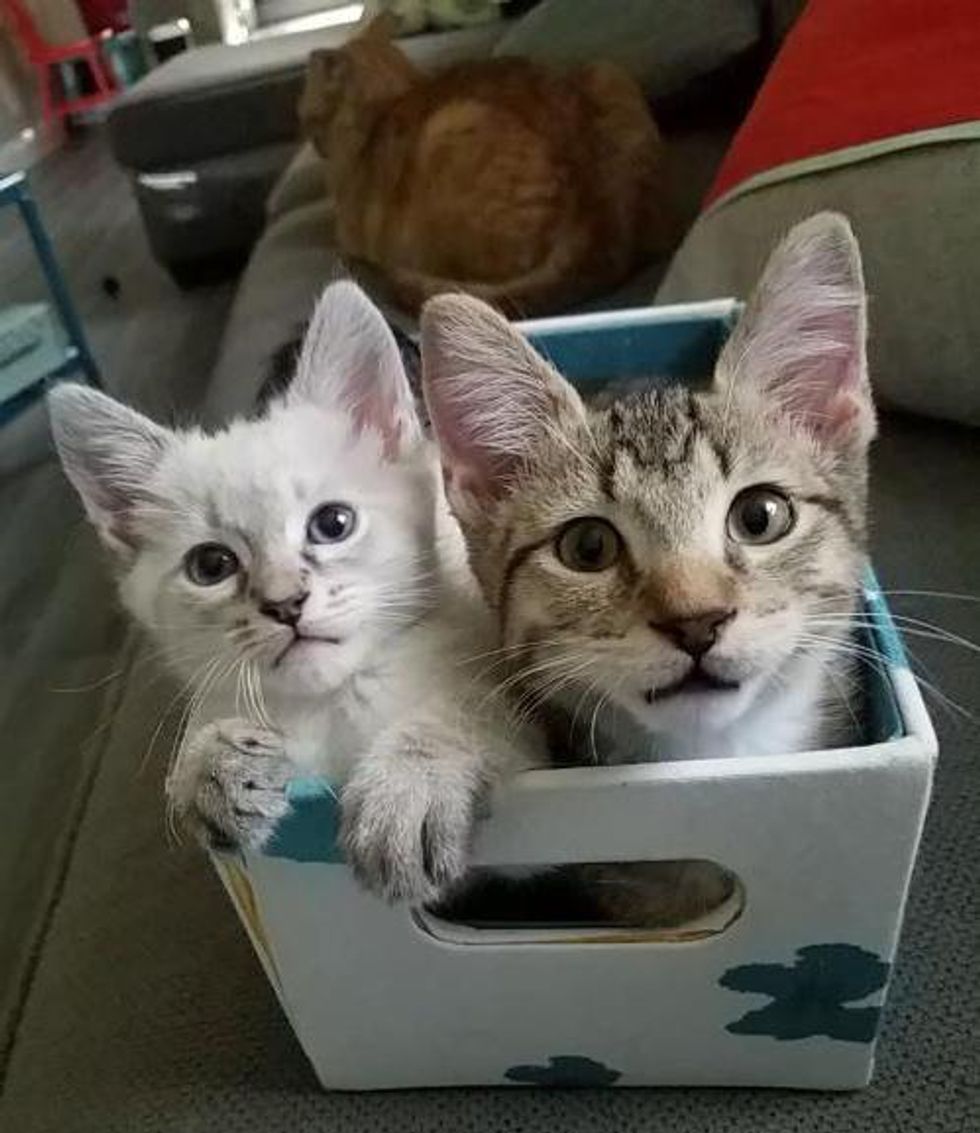 Best of friendsJin's Bottle Babies
"They got the perfect home together and are so happy there! Pico is now Julien and Ressler is Marty, from the movie Madagascar!"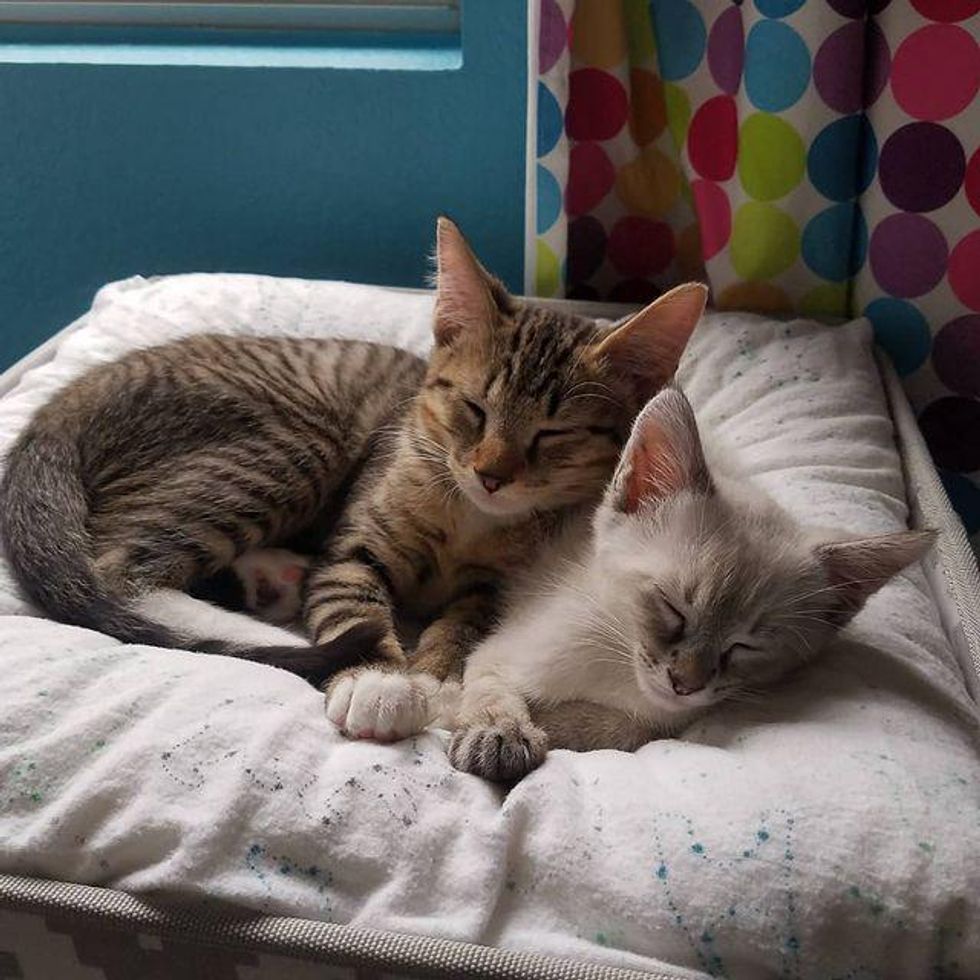 Cutest bromanceJin's Bottle Babies
Share this story with your friends. Follow Jen's fosters on Instagram. Follow Jin's Bottle Babies on Facebook and Instagram.
Related story: Two Kittens Found Near Road, Look Out for Each Other and Insist on Staying Together