A litter of three kittens were rescued from a plumbing shop just in time.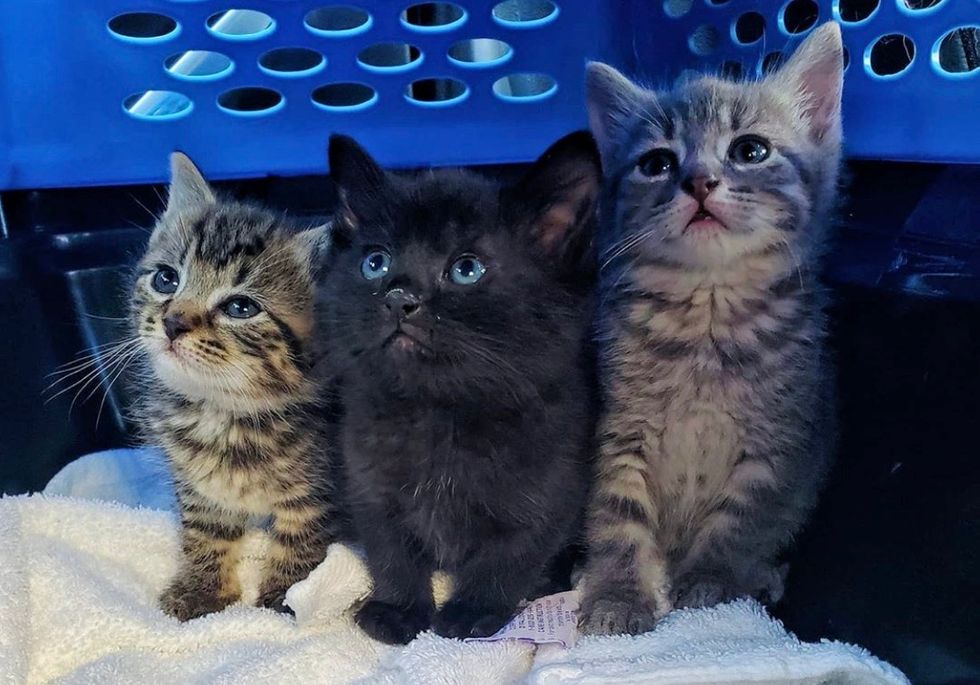 Little Wanderers
Little Wanderers, a cat rescue in New York, received an urgent plea from a plumbing shop in Bellerose, Queens. Three kittens (born to a feral cat) had been living in the basement, and were in desperate need of rescue.

Due to the pandemic, the owner was closing his shop and wanted to get the kittens to safety before locking the door. A volunteer of Little Wanderers responded immediately and rushed to the scene.
The kittens all had an eye infection and were in need of medical attention. Bierka, another volunteer, took them in and began cleaning and treating their eyes, feeding them around the clock.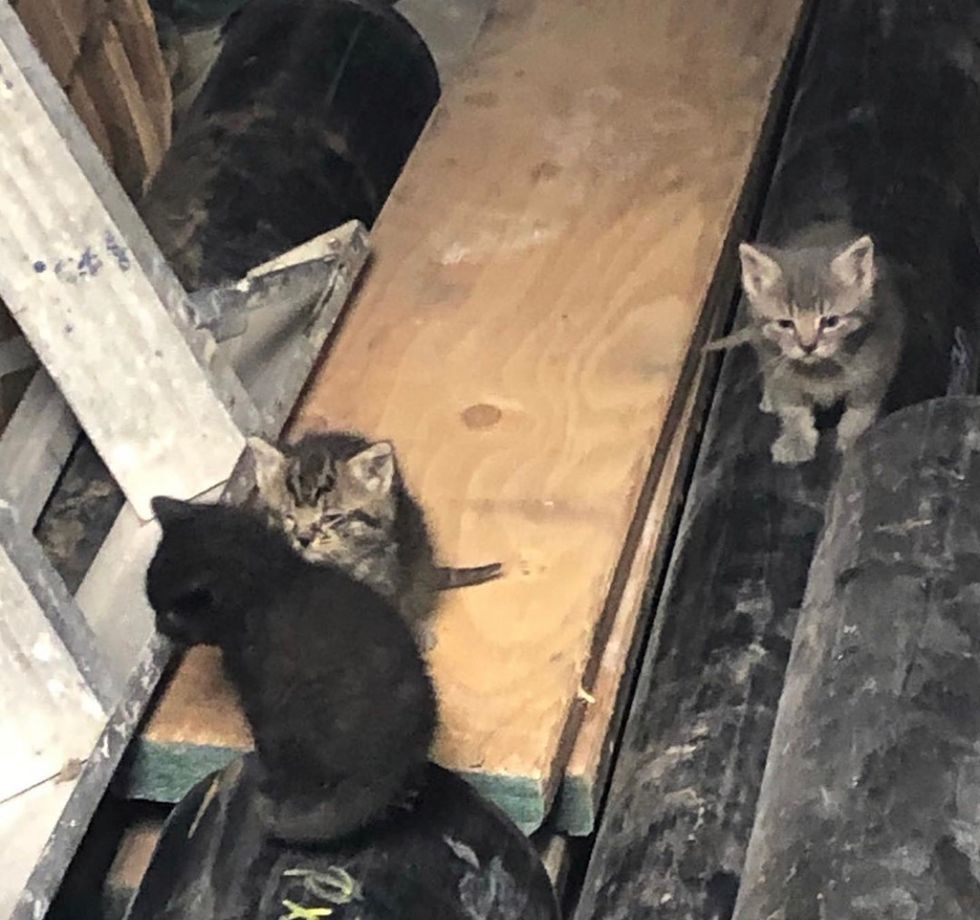 Little Wanderers
"They were saved just in the nick of time. The shop would have closed with them in it," Little Wanderers shared with Love Meow.

A rescuer went back to look for the cat mother but she was nowhere to be found. The feline trio, Delilah (tabby), Petunia (gray) and Sonny (black), received the medical care they needed, and were nursed back to health.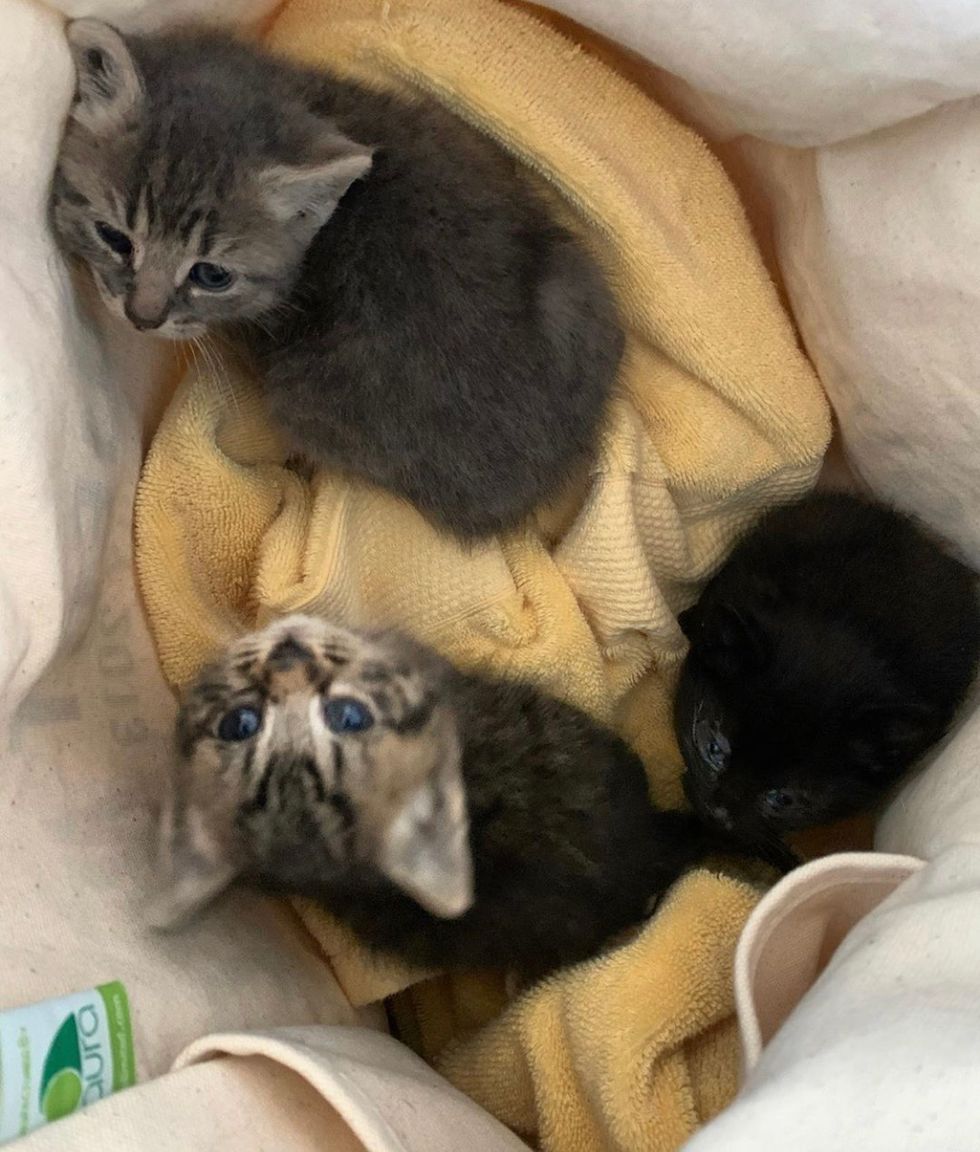 Little Wanderers
Delilah, the runt of the litter, was just half the size of her siblings. With proper care and plenty of love, she quickly gained quite the appetite and began to put on weight.
A week later, the kittens graduated from their bottles and learned to eat on their own.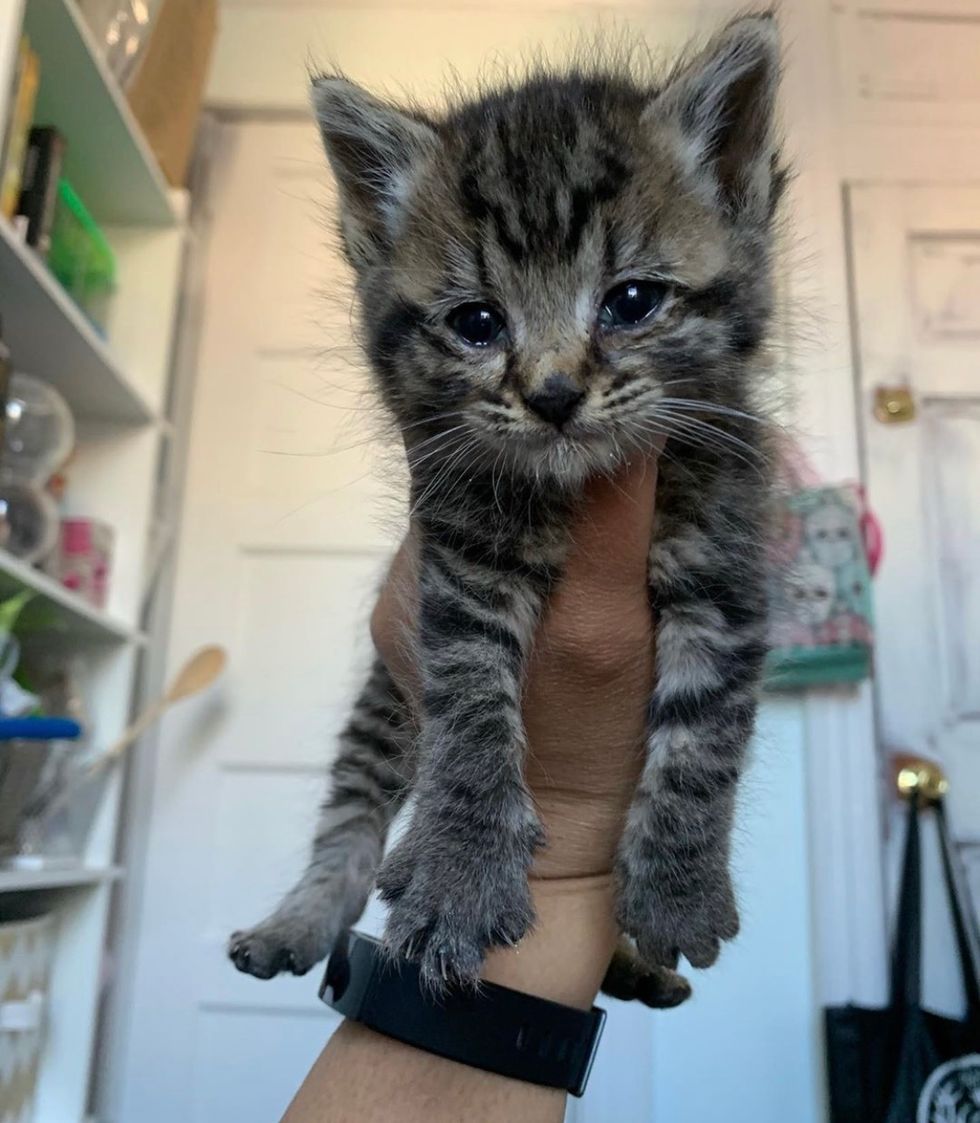 Little Wanderers
Natasha Enam, a volunteer of the rescue, took over the rest of the foster duties. The three little musketeers continued to make strides every day.

"If the kittens didn't make it out of the shop in time, they would not have survived locked in there," Natasha shared with Love Meow. "Now, they are all potty trained and eat regular cat food."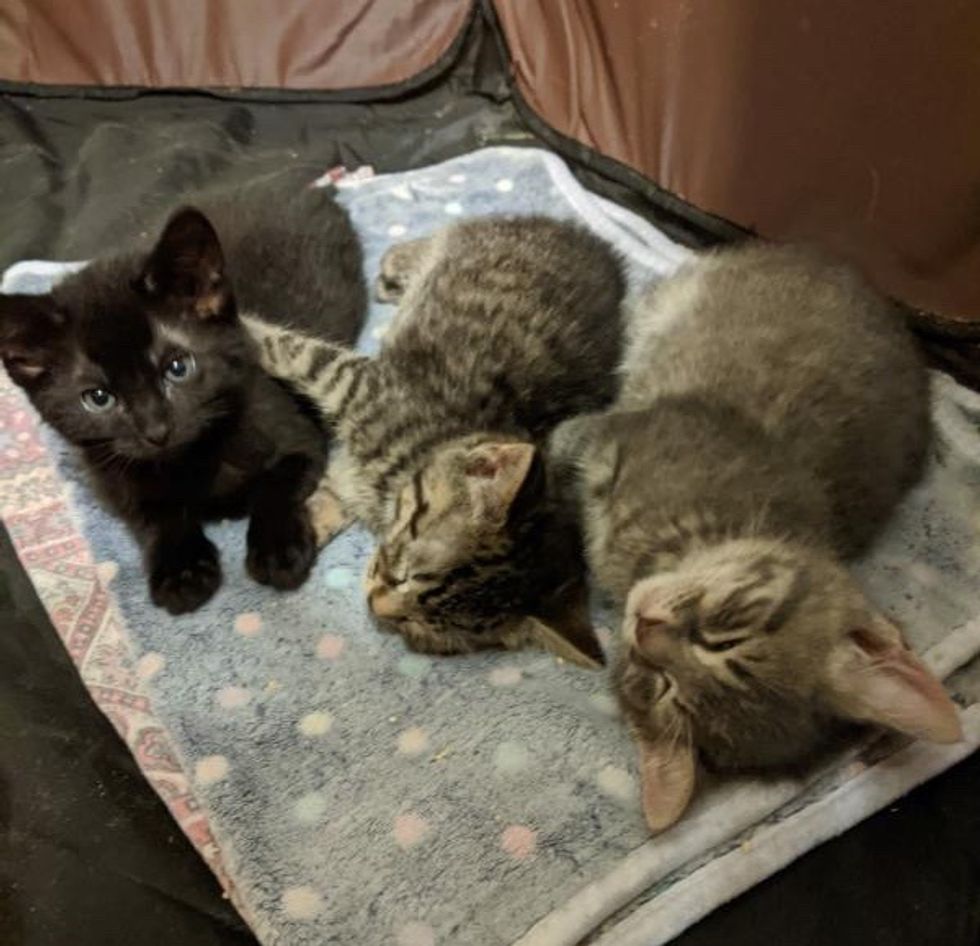 Little Wanderers
The feline siblings share an adorable bond and do everything together as a trio. Sonny is the bravest of all, and his sisters follow his lead, creating all sorts of antics around the house.
Watch the kittens' journey in this cute video:
Three rescued kittenswww.youtube.com
"I'm so glad they were saved, especially during this time. Everyone did their part to help," Natasha told Love Meow.
"I work for a home care agency (in New York) so you can imagine the amount of callouts I'm dealing with on the side. The kittens make the day much easier."
Little Wanderers
Delilah, the smallest litter mate, is determined to catch up in size with her siblings. She is tiny but has a big personality.
"She is always the first one to start eating and the first to finish her meal."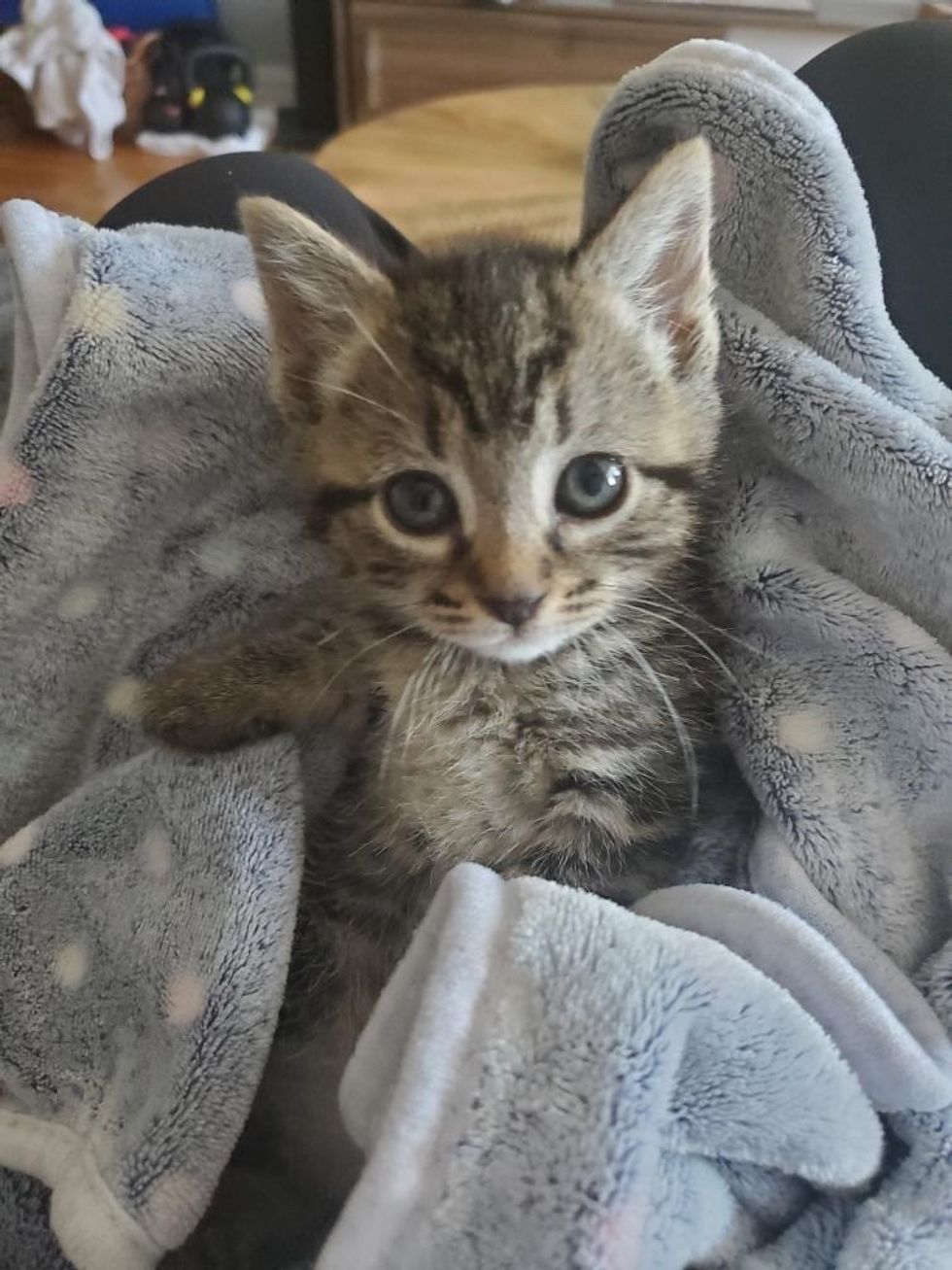 Little Wanderers
In a few more weeks, the kittens will be ready for a place of their own.
No more worries about food and shelter, these feline siblings are loving their VIP life as spoiled indoor cats.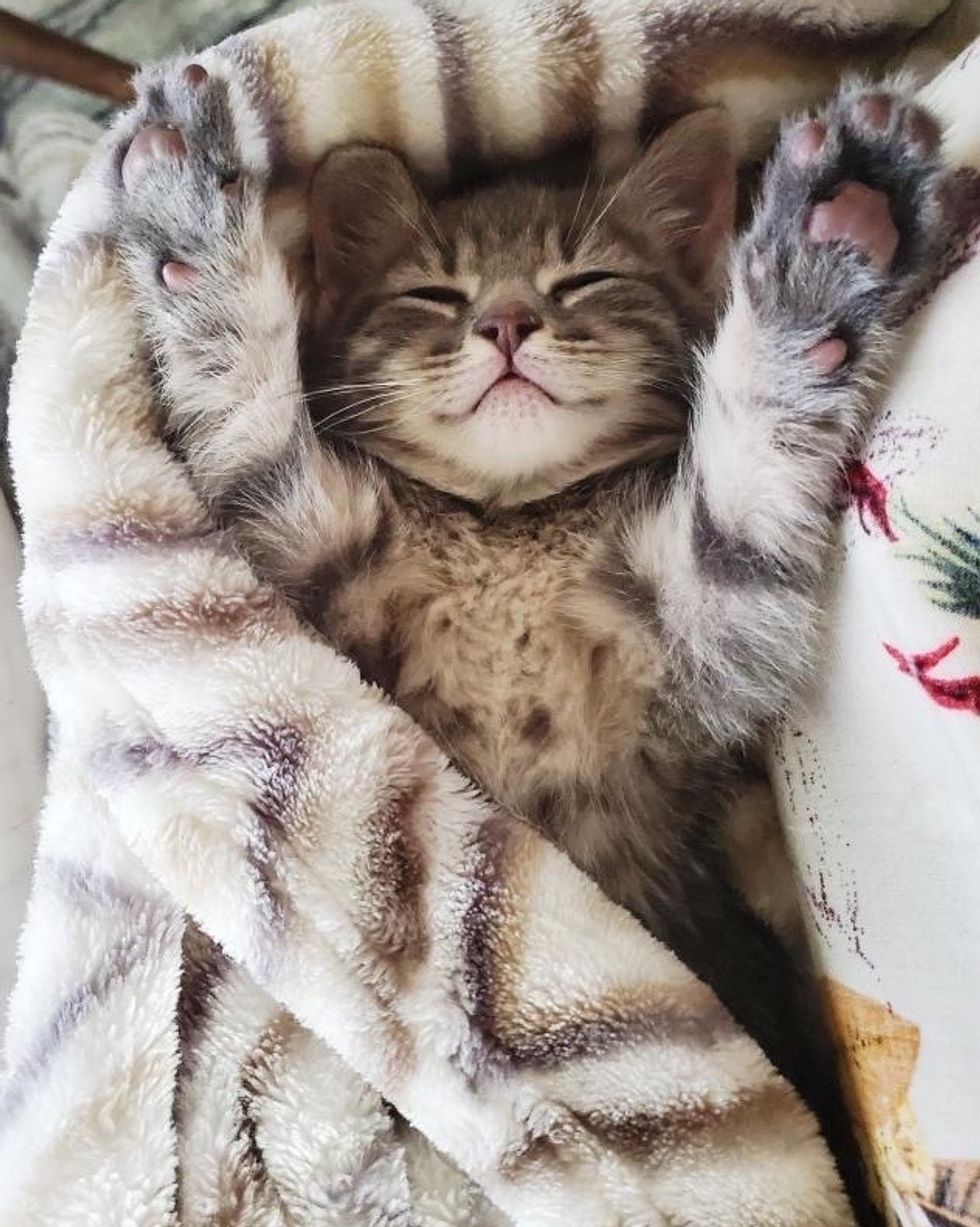 Little Wanderers
Share this story with your friends. Follow Little Wanderers NYC on Facebook and Instagram.
Related story: Man Went for Walk with His Cat and Came Home with Kitten They Rescued