Meet Koko and YumYum! Both of them were born with a deformed hind leg, but nothing can stop these fuzzy little guys!
"Yesterday I stopped by Saving Grace Rescue Inc to meet these two - they are both tripods, and are missing their right foot in the back. They are named Koko and Yum Yum," Josh Norem of the Furrtographer wrote.
"We think they might have had the umbilical cord wrapped around them during their development, so the foot never materialized. Needless to say it in now way impedes their mobility, or cuteness," he added.
More info on Saving Grace Rescue. Photos by Josh Norem at the Furrtographer.
Koko and Yum Yum conquering feet and laps
A tiny tripod - it doesn't get much cuter than this.
Missing a foot doesn't slow them down at all.
D'awwww!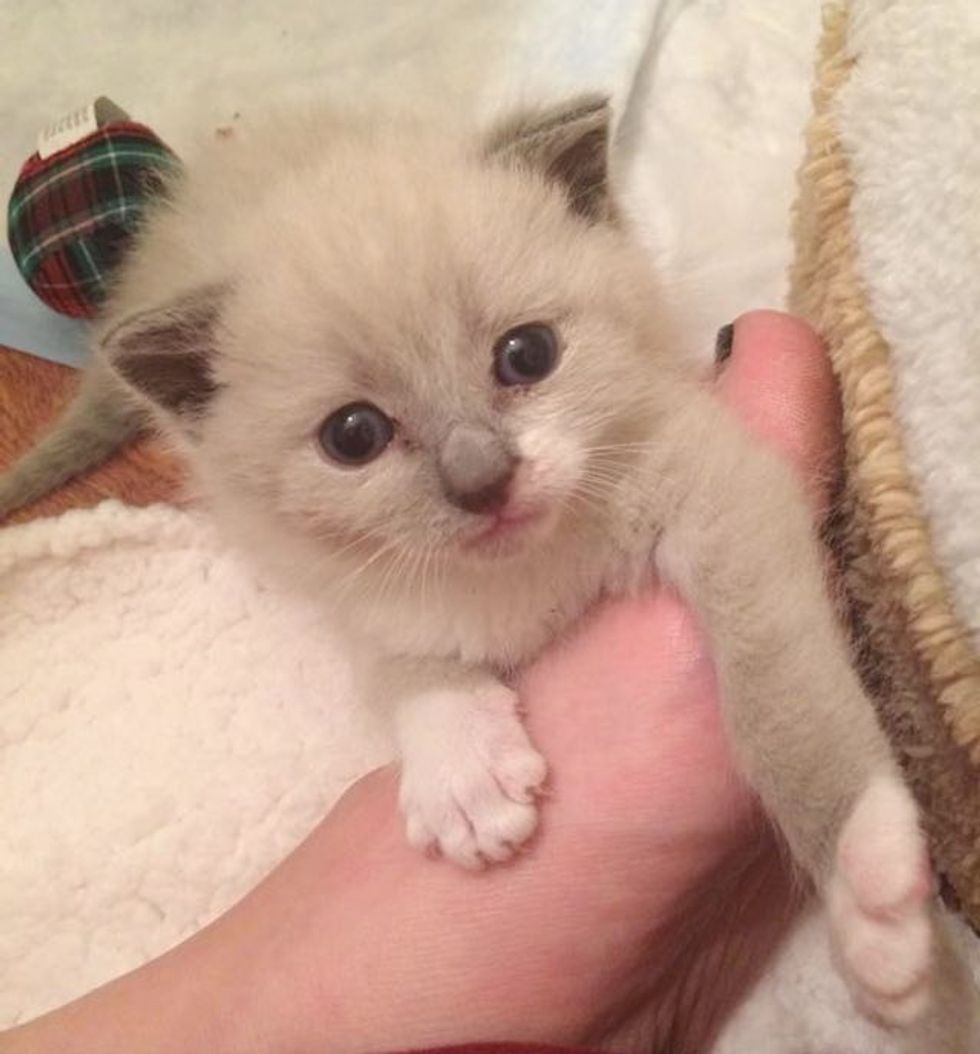 Updates! They have been adopted and are all grown up!
Yumyum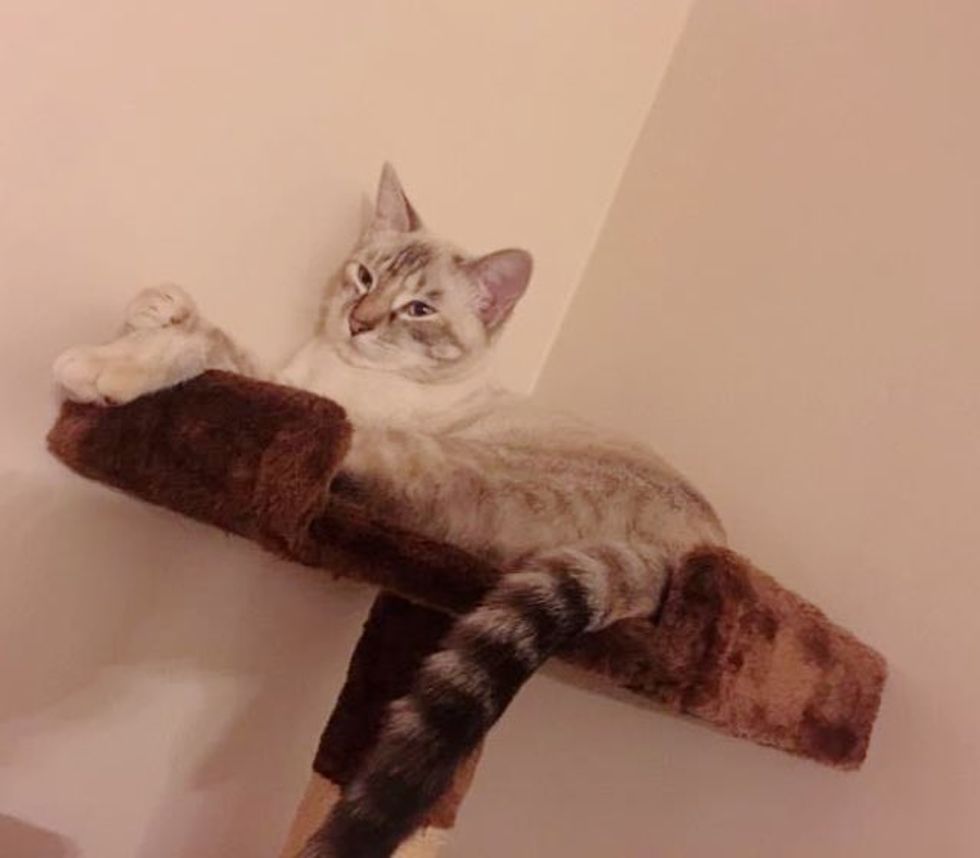 Koko. Her name is Roary now.