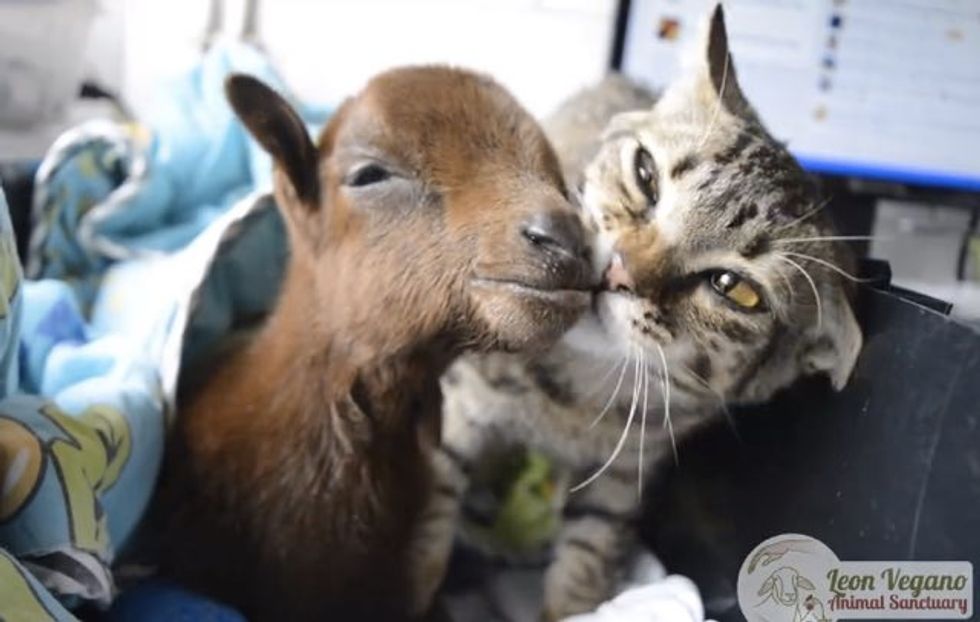 Iker a baby goat had quite a rough begining to his life, then he met Cody a rescued tabby cat who sensed that the little goat was injured and needed help. Cody offered himself to help care and nurse Iker back to health.
[Scroll down for videos]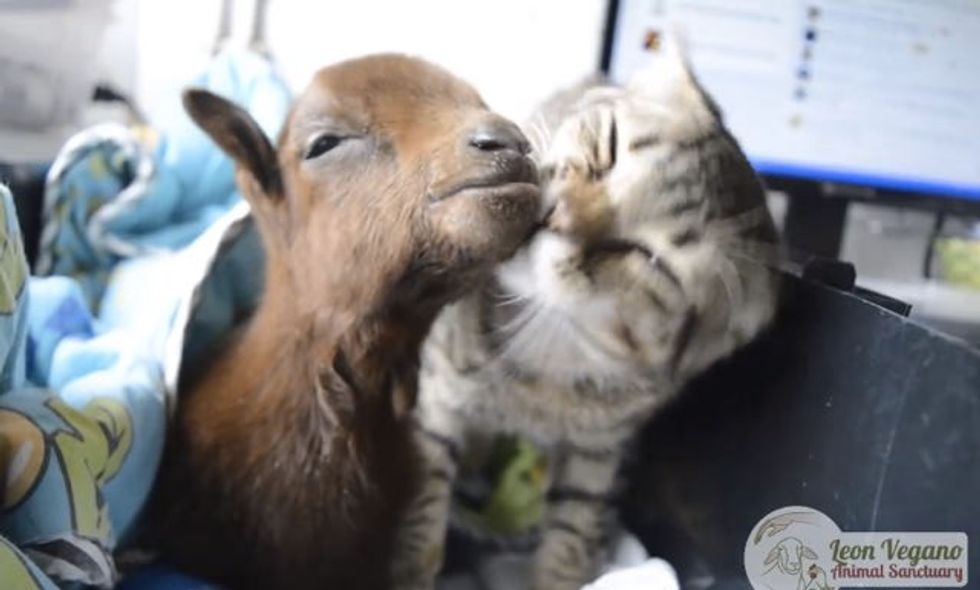 Iker was rescued with a broken leg by the Leon Vegano Animal Sanctuary who teamed up with Mino Valley Farm Sanctuary to help save the little baby goat's life according to The Dodo. Born just about 10 days ago, Iker needed a lot of love and comfort to help him get better.
Cody was born a feral cat with FHV. He knows how to be a survivor and is now trying to teach Iker everything he needs to know to recover. The tabby cat doesn't leave his baby goat out of his sight, and has moved from his own bed to snuggle with Iker in his every night.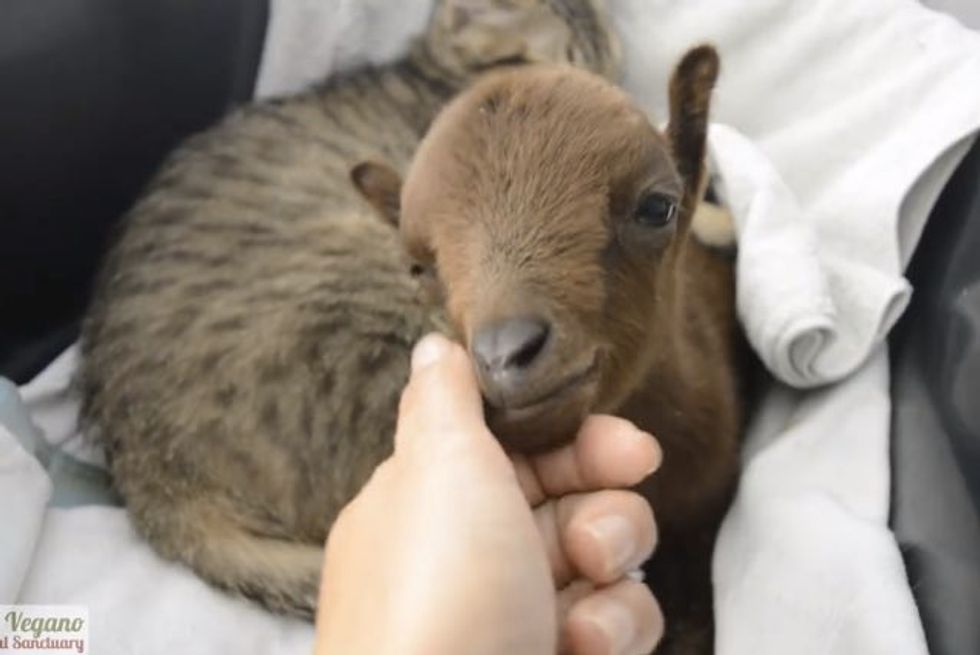 Watch video: Cody taking good care of his baby goat, giving him a lot of kisses!
Watch video: Cody stopped sleeping in his own bed to snuggle with Iker in his.
With help from Cody, Iker is expected to make a full recovery!