A neighborhood cat came to a couple for food one day and just kept coming back.
Last week, she brought her kitten who had a broken leg to meet the people she befriended.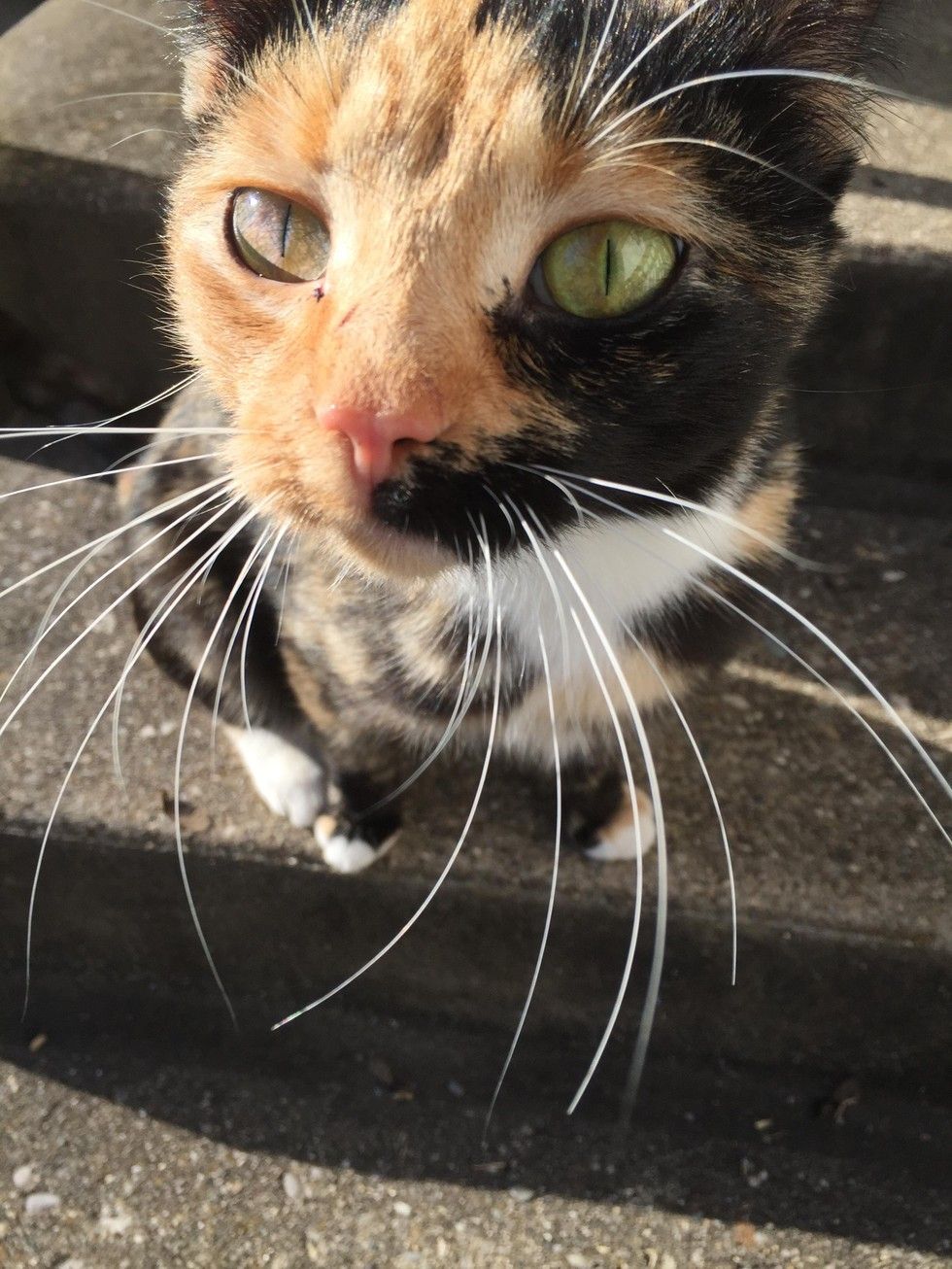 Courtesy of Jamie
Jamie has been feeding a neighborhood cat who showed up at her property one day, looking for food.

She has been coming back ever since.
A few days ago, the beautiful tortie cat decided to bring a little someone she cared a lot about to meet her human friends. She surprised the couple when she introduced them to her ginger kitten and his broken leg.
"When we came home and found that she had brought him over.... We were very surprised," Jamie told Love Meow.
"We found him and immediatley knew that something was wrong. He would hike his leg up and his hip would jet out real far. We thought maybe his little hip was broken."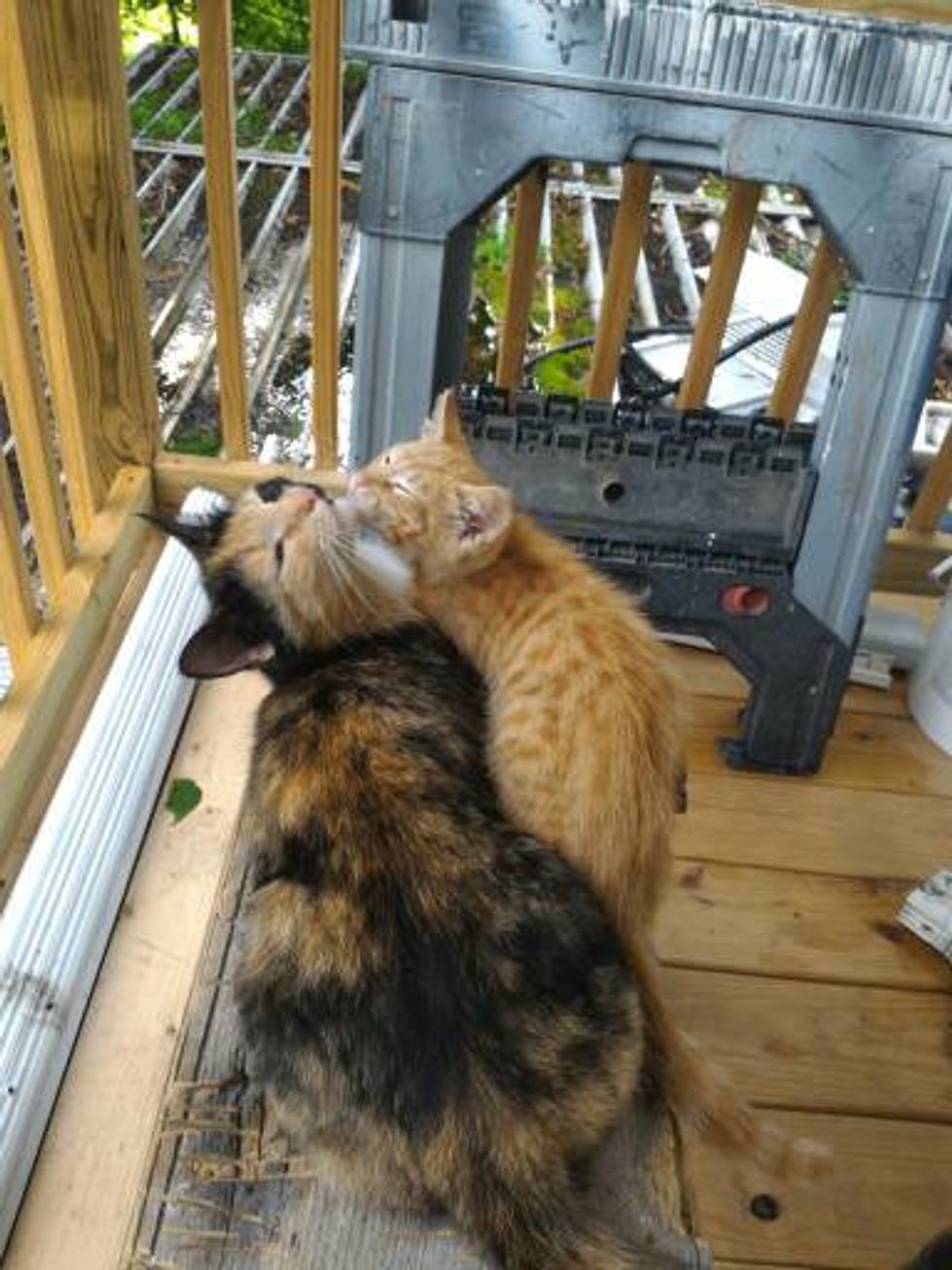 Courtesy of Jamie
They named him Milo.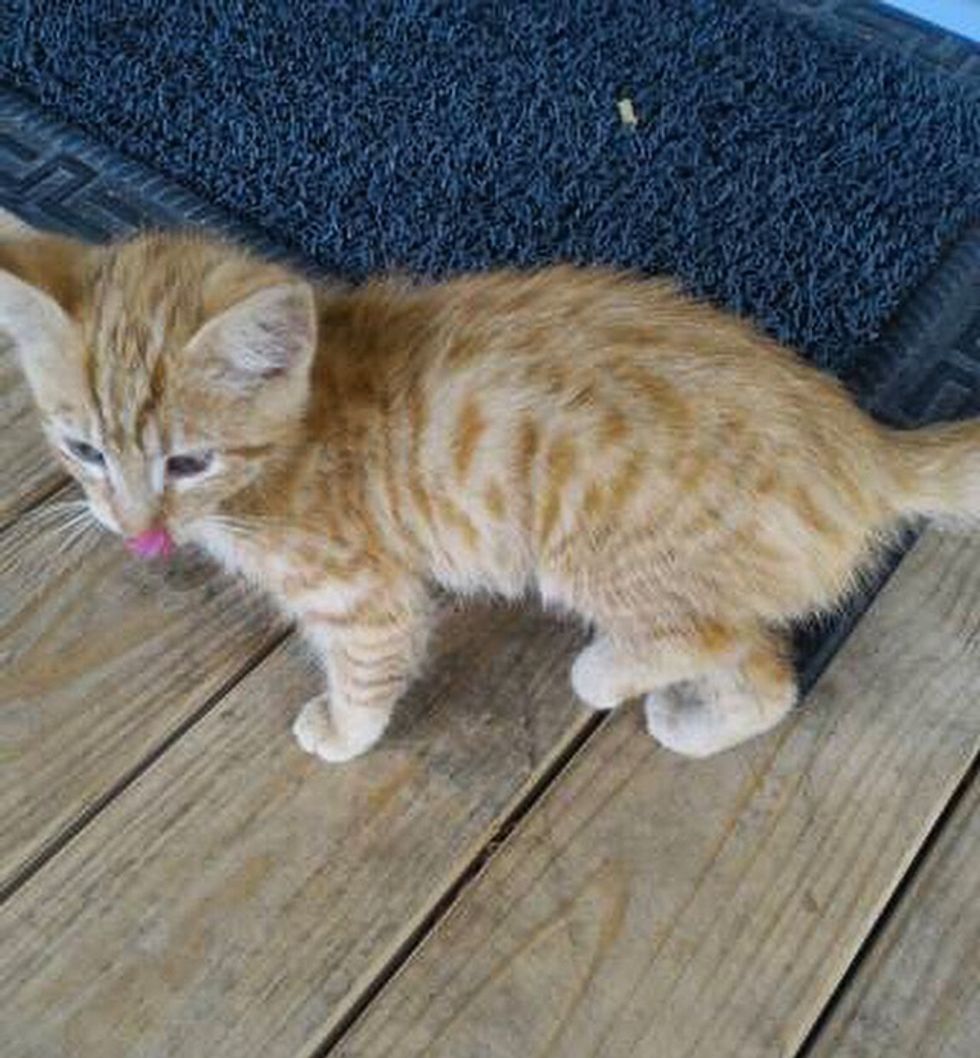 Courtesy of Jamie
They took little Milo home for the night so he could have a safe place to stay. The next morning, the kitten went on his first trip to the vet.
"We did X-rays, vaccinations, all the initial rounds necessary to ensure his health was taken care of," Jamie said.
Milo's tibia and fibula were somehow broken. "He should have his cast on for about 3 more weeks."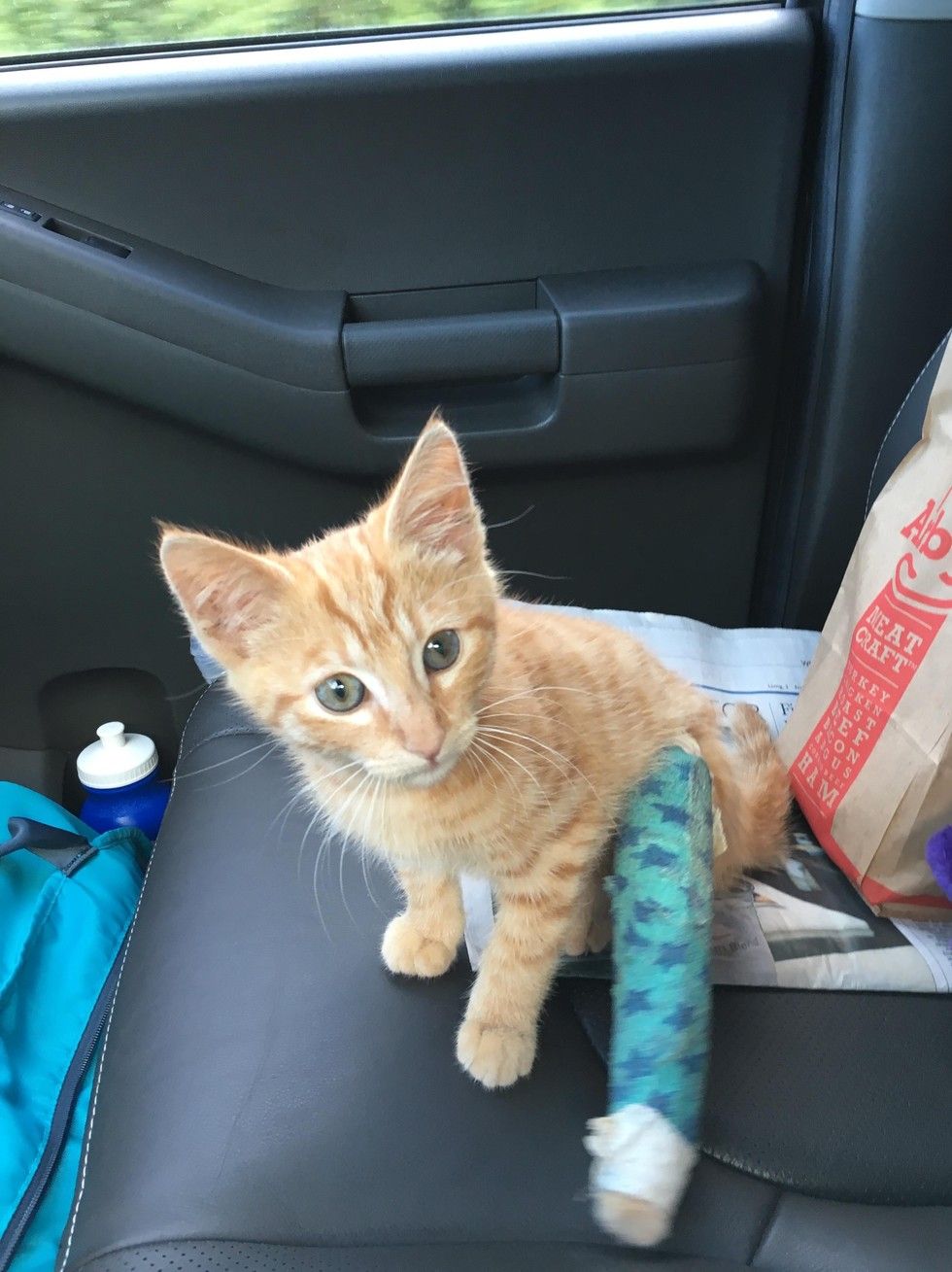 Courtesy of Jamie
"Vet put a cast on Milo and he hasn't left our side since!"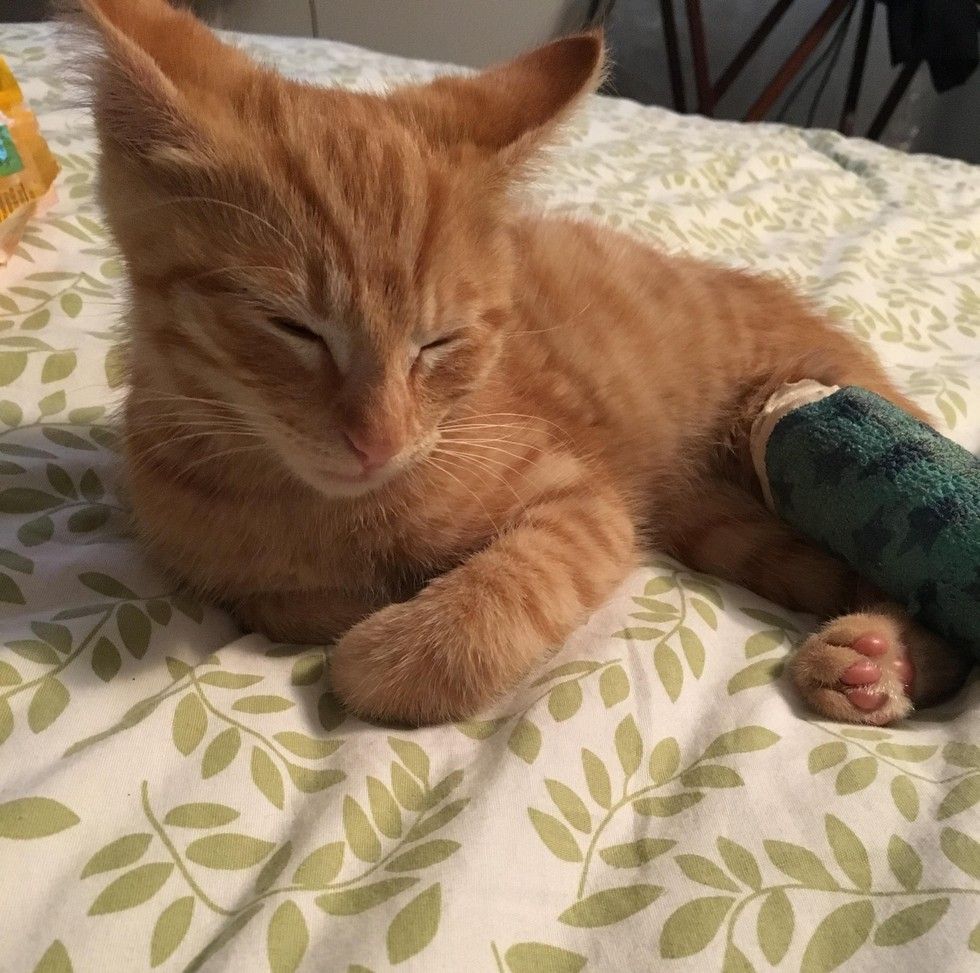 Courtesy of Jamie
Meanwhile, they continue feeding and caring for the mama cat who very much prefers the outdoors.
"I think she's just so used to being outside." Maybe someday she will change her mind.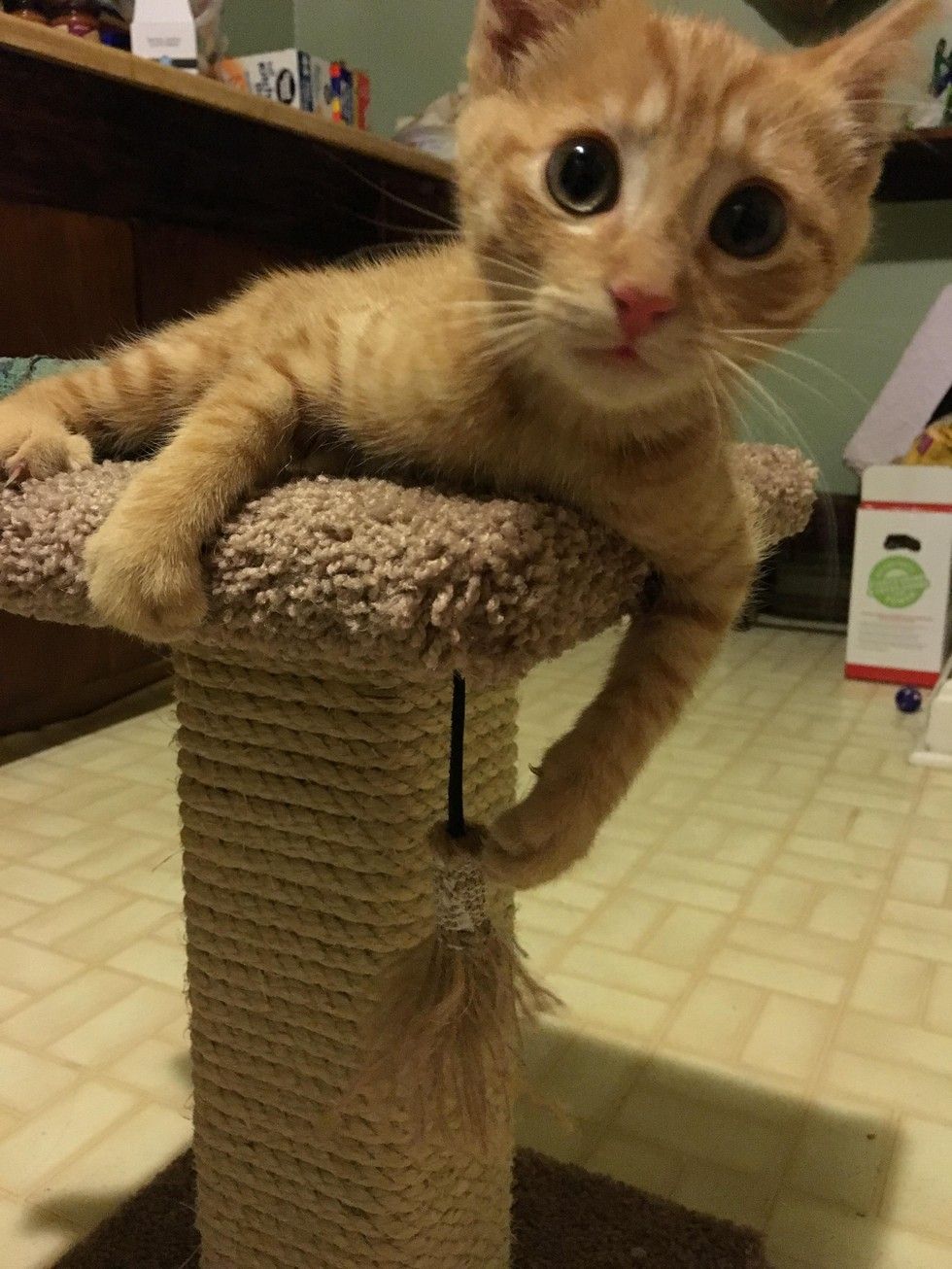 Courtesy of Jamie
"He now knows our routine and greets us at the door where he knows he will get a treat (or two!).
"Milo was the best thing that's happened to me in a long time," Jamie told Love Meow.
Milo playing on the bed.
Nothing can slow him down, not even the cast.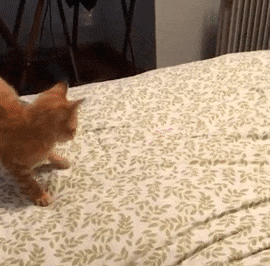 Courtesy of Jamie
Mama cat brought her precious baby to the couple she had grown to trust. Maybe she knew they would help her fix her child.
Now Milo is on the mend. He is loving his new home.
"He hasn't left our side since."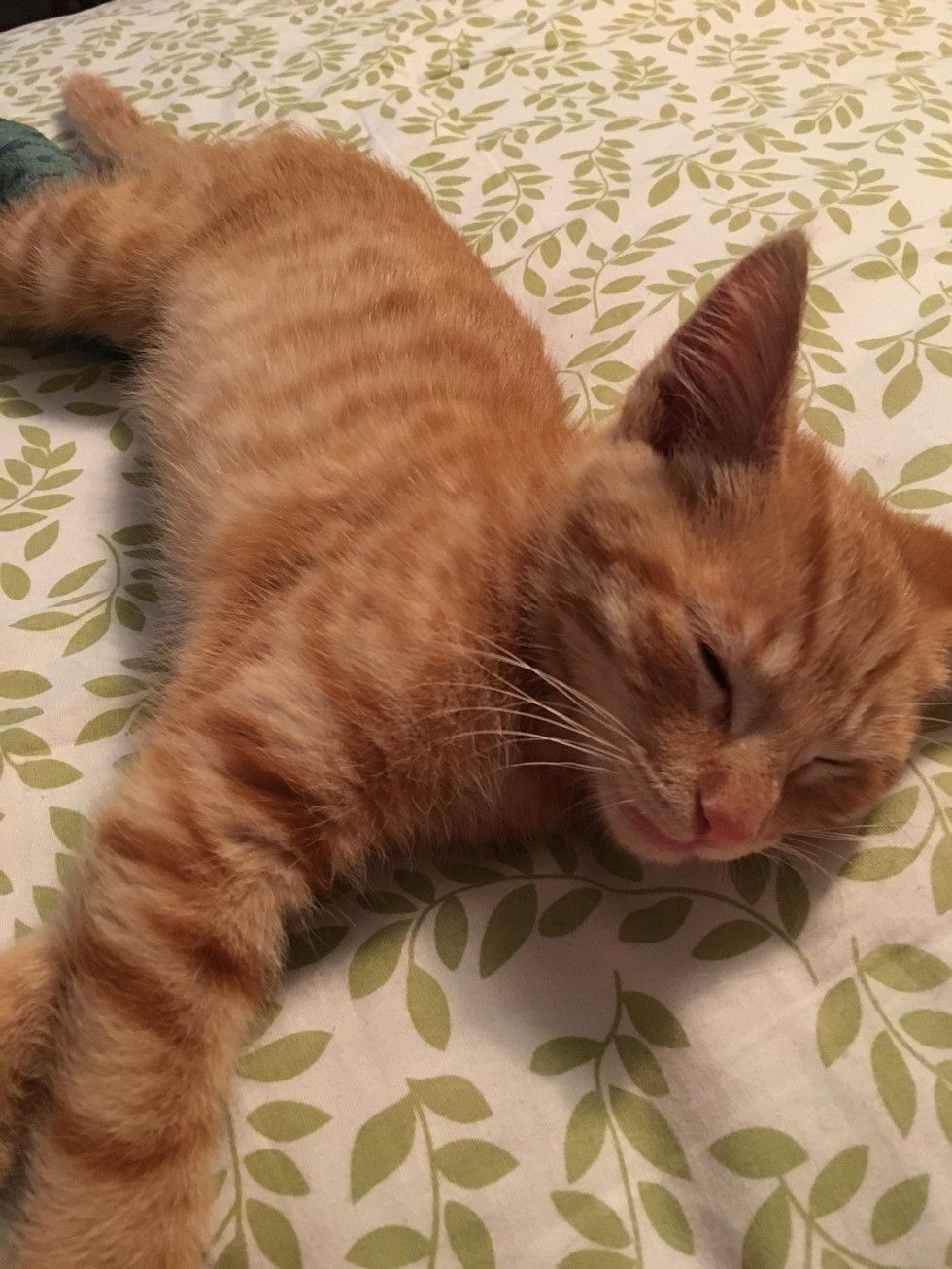 Courtesy of Jamie
Share this story with your friends!
Related story: Stray Cat Followed Kind Woman Home, 2 Hours Later, She Brought Her the Cutest Gifts