Both of these two kitties can't walk on their own, but they absolutely love life. When they found each other, it was the purrfect match.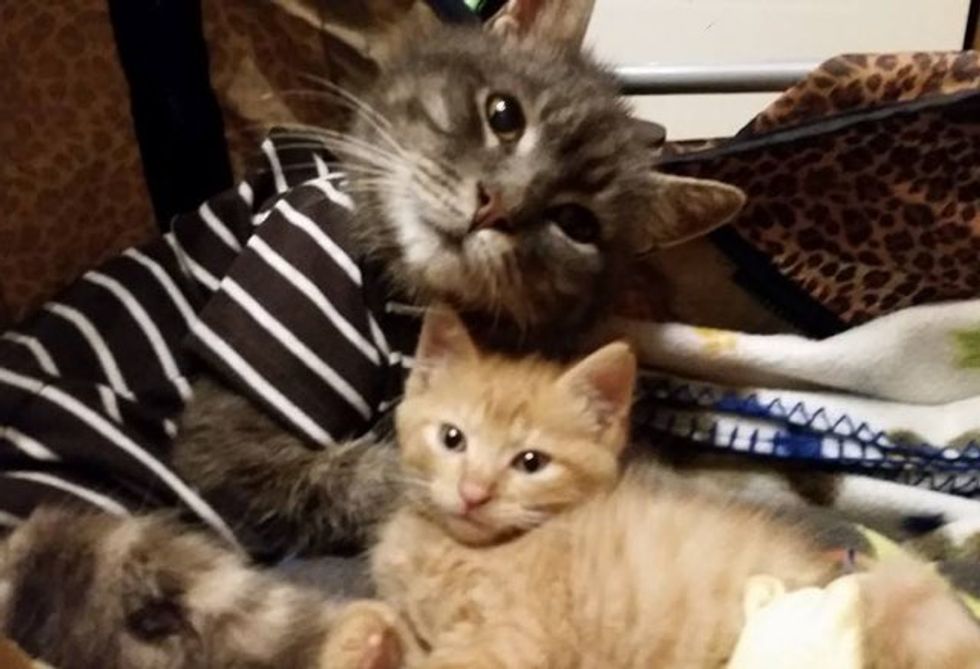 Emerson came to the Houlton Humane Society with injuries that left him paraplegic and with a permanent head tilt, but the little guy just loves life... "loves it the way it is."
Emmett was born with leg deformities and he can't use his hind quarters but the little bundle of joy wants to play and just can't stop purring!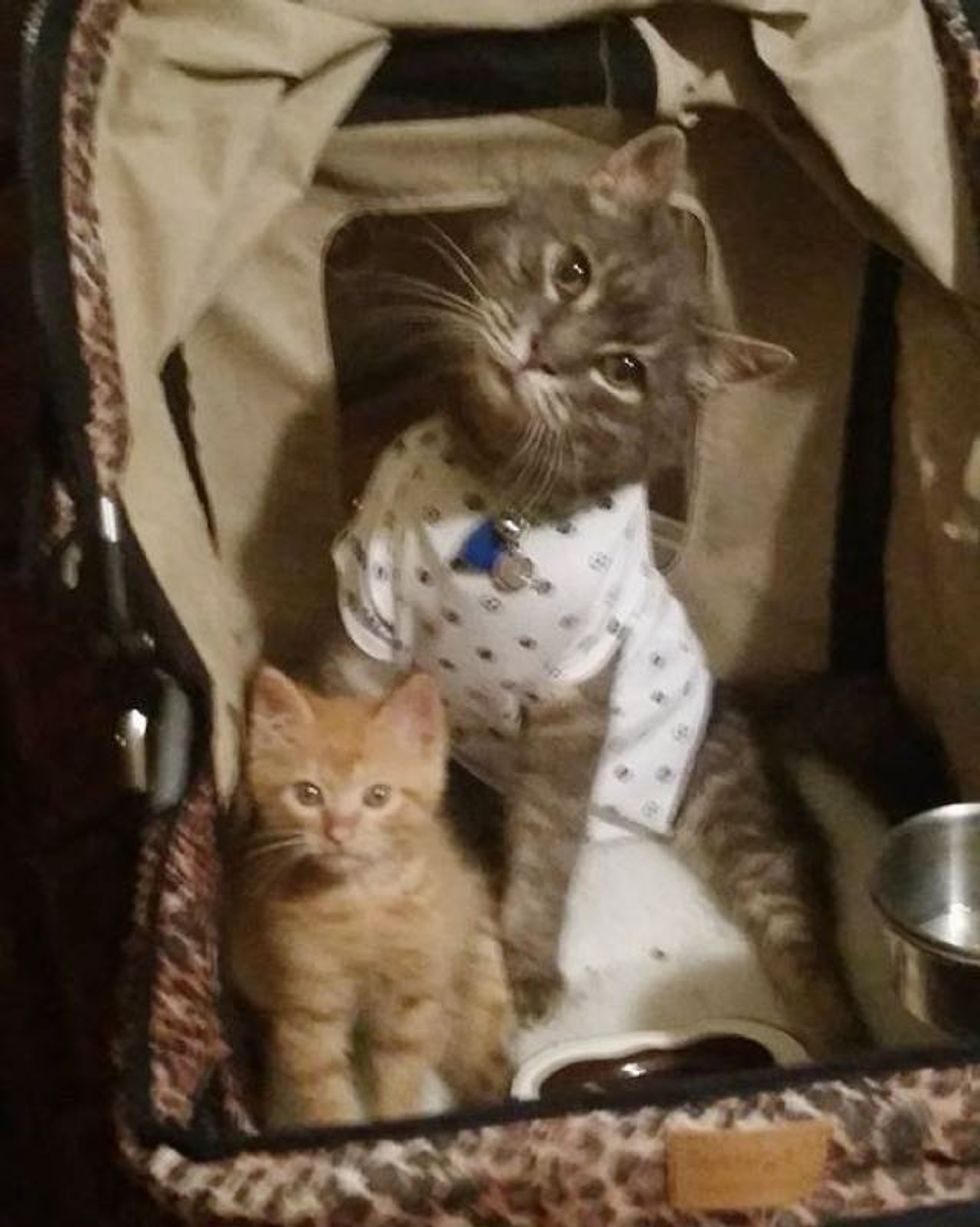 When Heather Miller introduced them at Miller's Safe Haven, their permanent home, loving Emerson took to his little ginger furiend right away. They cuddled up in their wheeled cart and the rest is history.
The two special kitties wear little onesies to help keep their diapers in place. Heather and Jon Miller have made custom feeding tables for the babies so they can eat comfortably in their cart.
Emerson has a wheelchair that helps him get around. They are planning to get Emmett his own too when he gets bigger.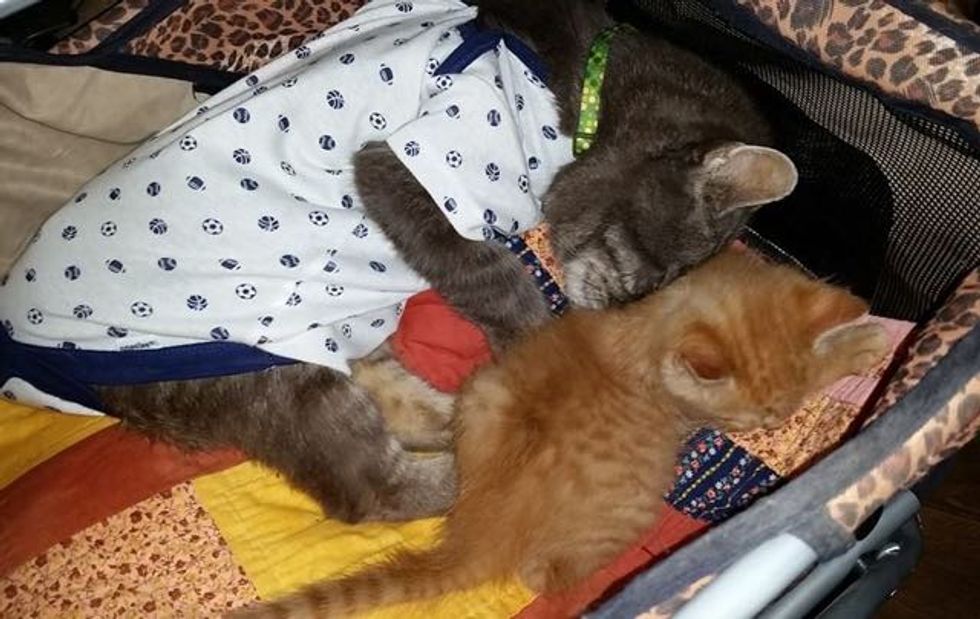 Both furry friends have purrs like motors and they love to greet people when they come to visit them. Emerson adores Emmett and takes care of him just like a brother would.
"He is my heart, my baby boy," Heather said. "He has so much personality, and he doesn't know he's different."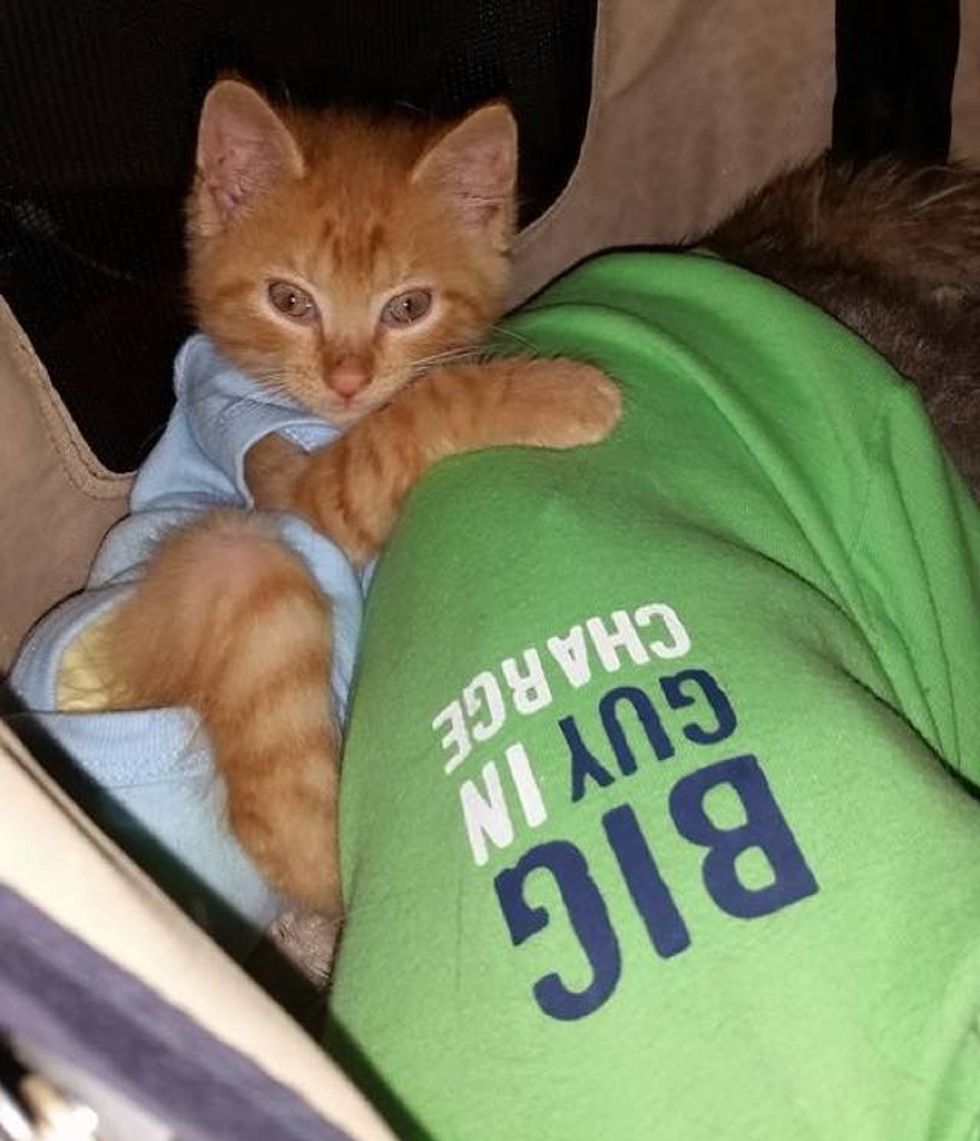 Emerson has such a positive influence on the special needs animals at the sanctuary and everyone who has come to know him.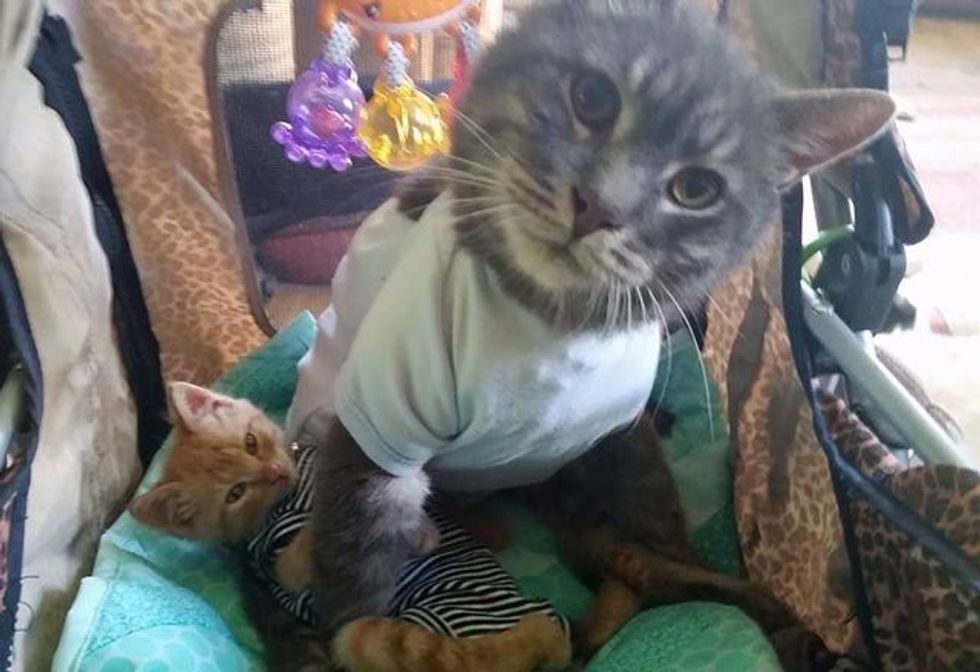 Cuddle time!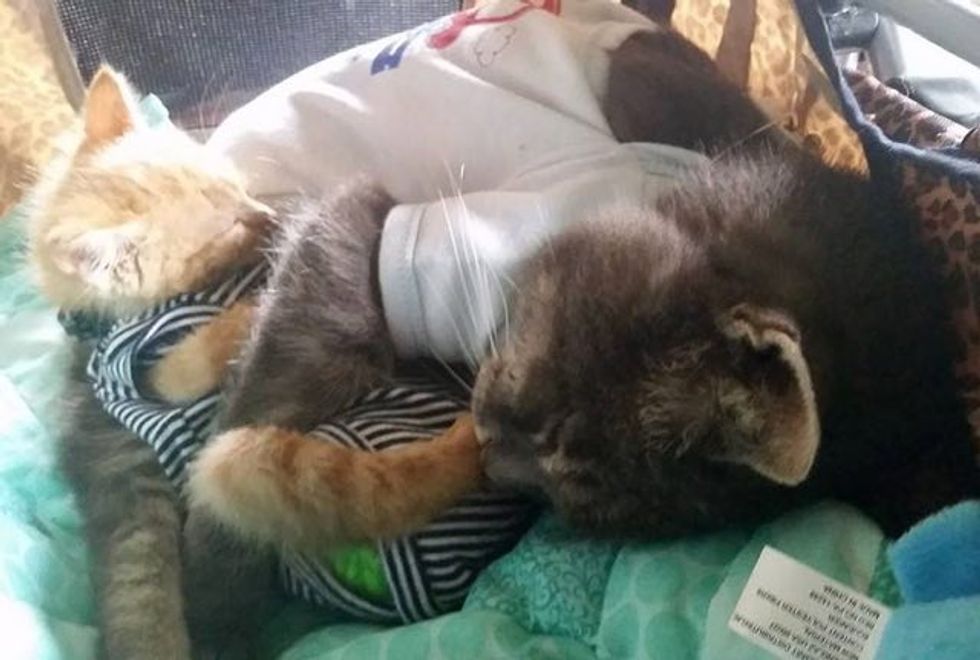 Emmett is doing the head tilt with his brother from another mother.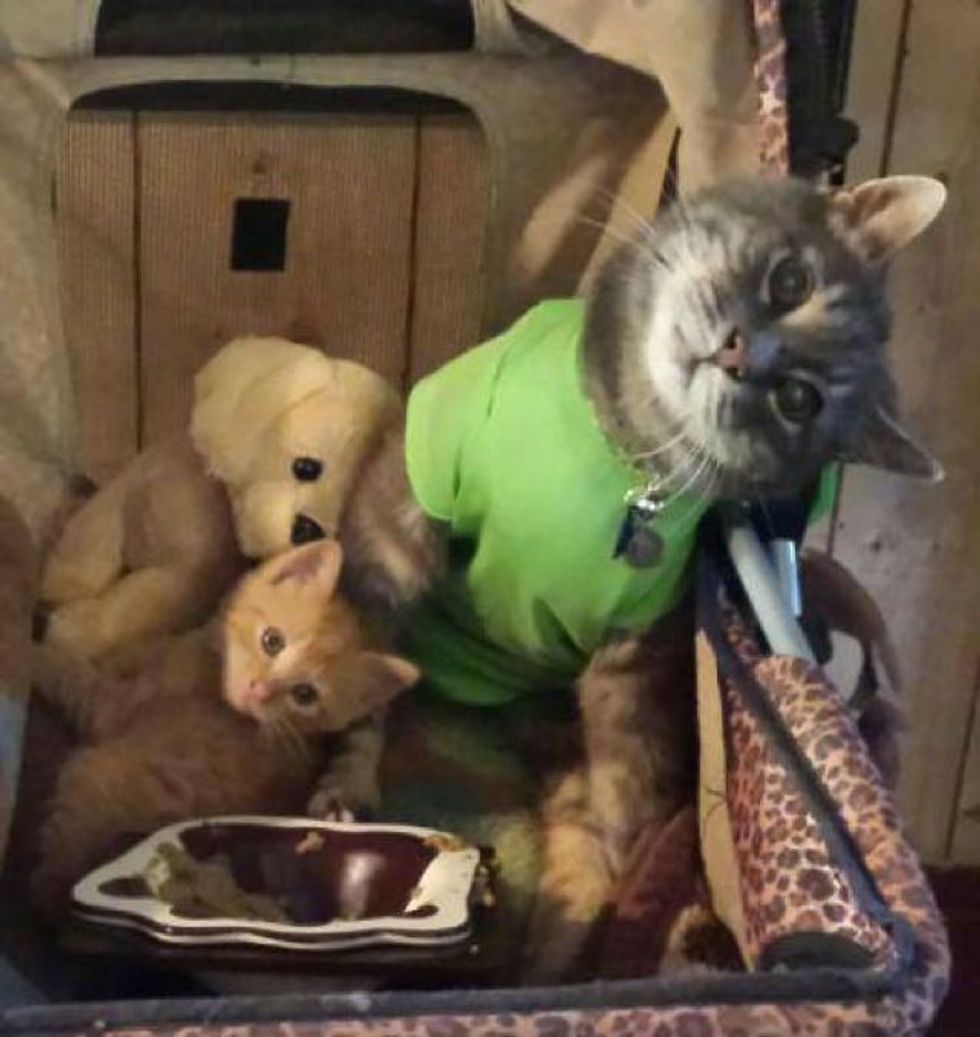 Watch these two buddies in this cute video: