An orphaned kitten was brought into a vet clinic after he was found on the streets alone. He didn't have a home to go to until an employee saw the little guy and offered to be his new mom.
Meet Simon!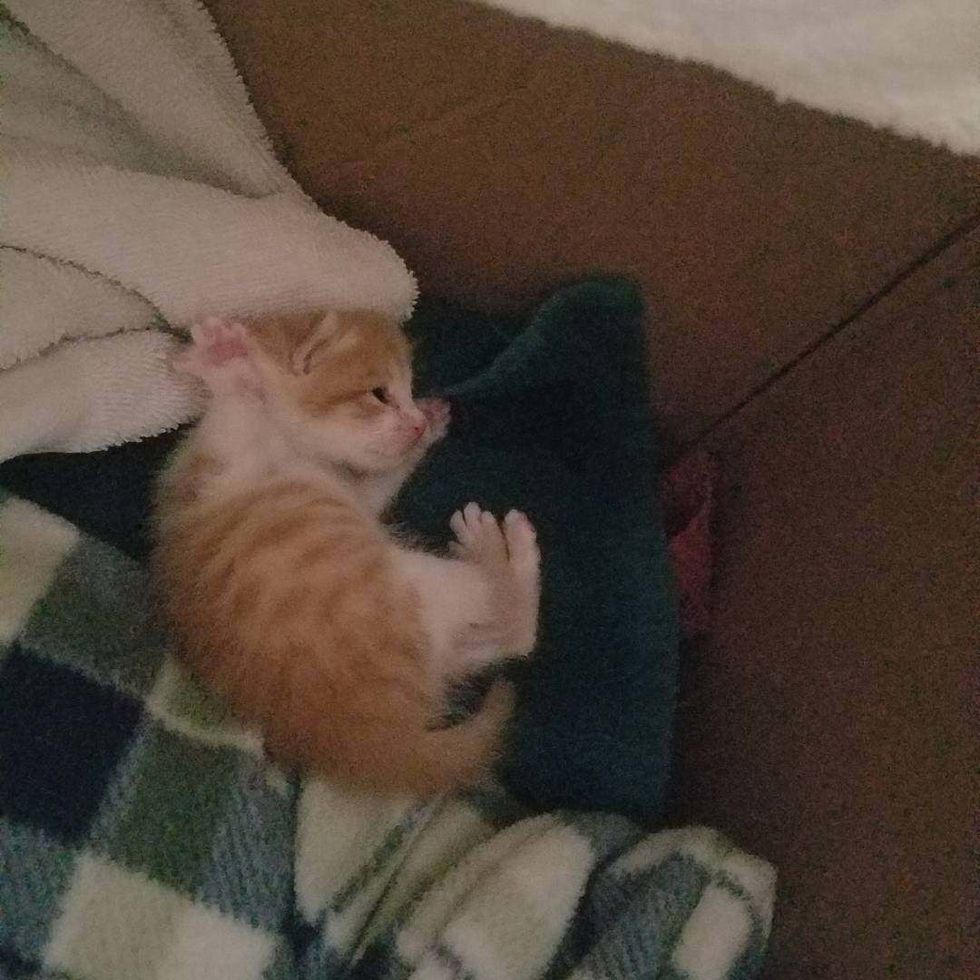 imgur/babybrobeans
Little Simon was captured in a large feral trap and brought into a veterinary clinic by animal control. His cat mom was nowhere to be found.

"He was about one and a half weeks old when he was brought to my work all alone - Little folded down ears and beady eyes. Surprise!" the receptionist of the clinic (imgur/babybrobeans) shared with Love Meow. "The services brought him in with the saying, 'if no one can take him, we'll have to put him down.'"
Despite having never fostered a kitten, she couldn't let that happen to the little guy and immediately offered to take him. "Having lost my cat of 18 years a few years before, I was ready for a new fur baby."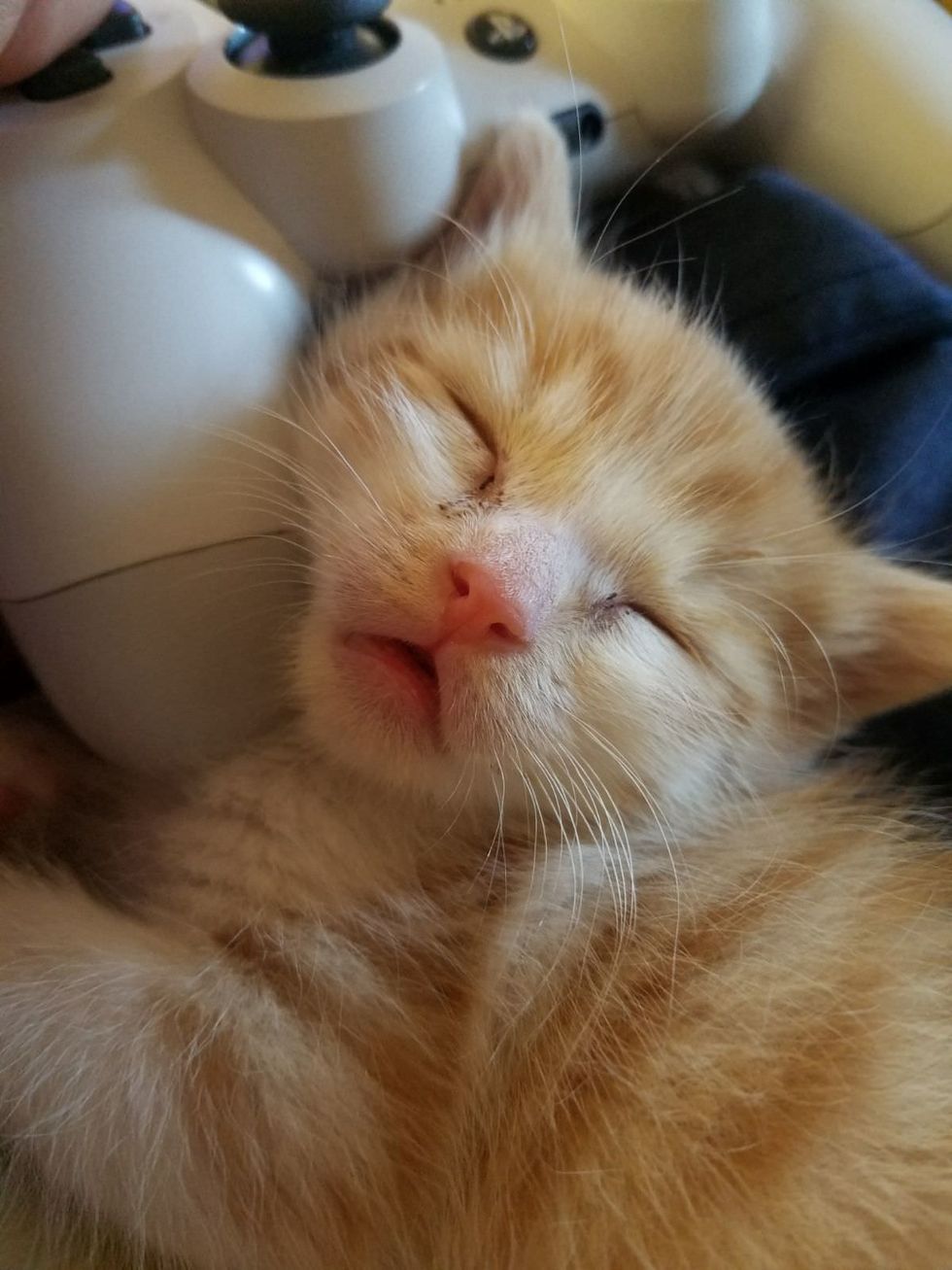 imgur/babybrobeans
The little kitten came to them covered in fleas but after two dawn soap baths, he was finally flea free!

Simon's new mom began the round-the-clock feeding and caring routine. "It was an adventure in and of itself. When he wasn't screaming for food, poops, or attention — he slept on everything you wanted to use."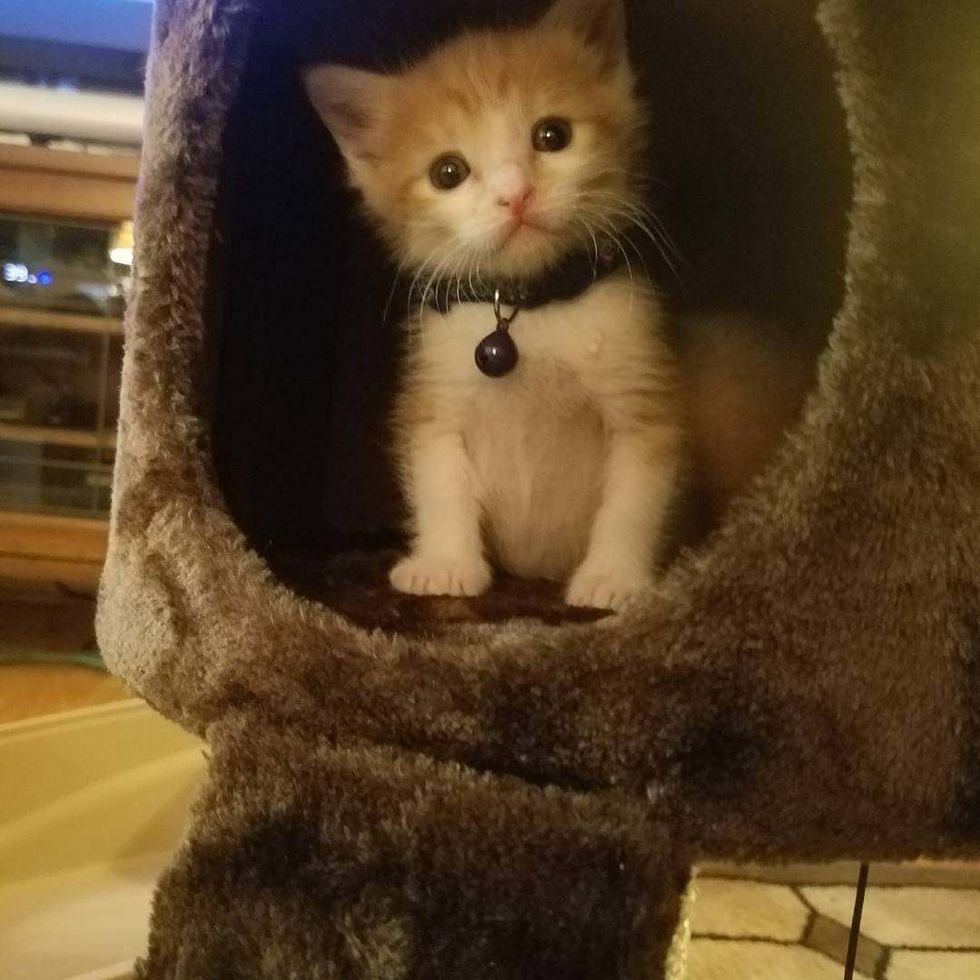 imgur/babybrobeans
"I kept bringing him back to work for checkups, which included a couple doses of dewormer just in case and making sure he was gaining the right amount of weight," she told Love Meow.
"He doesn't go far without his piggy. He's all tuckered out after some zoomies around the room."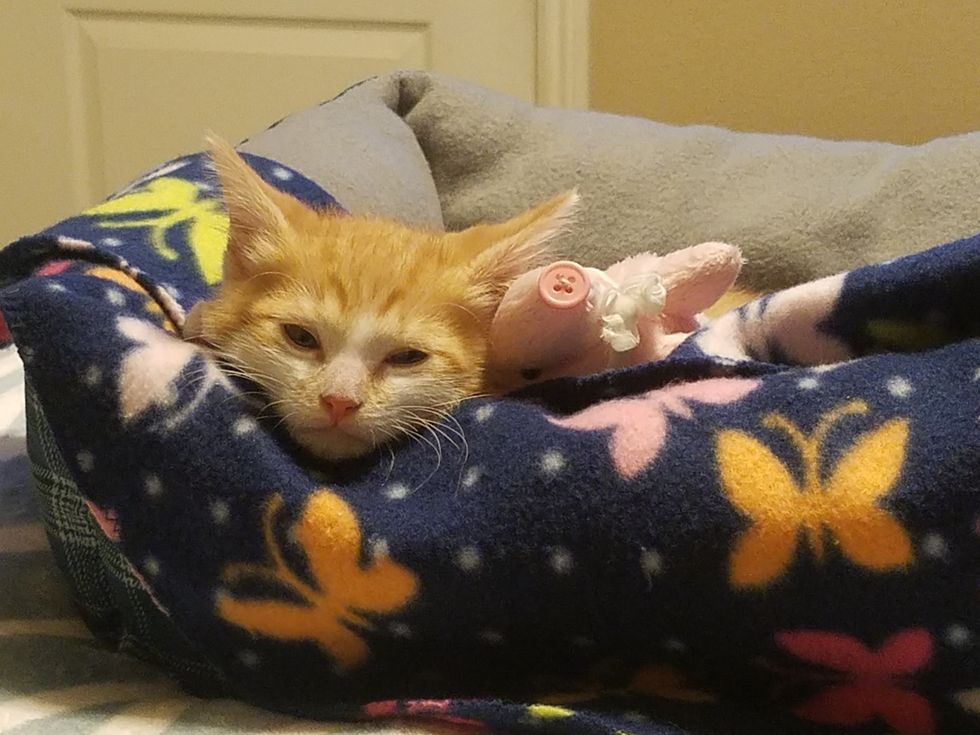 imgur/babybrobeans
"I was determined to keep his belly round and his kittening curiosity growing.

"He learned that computers are warm and steal attention. So he decided to flip my screen upside down."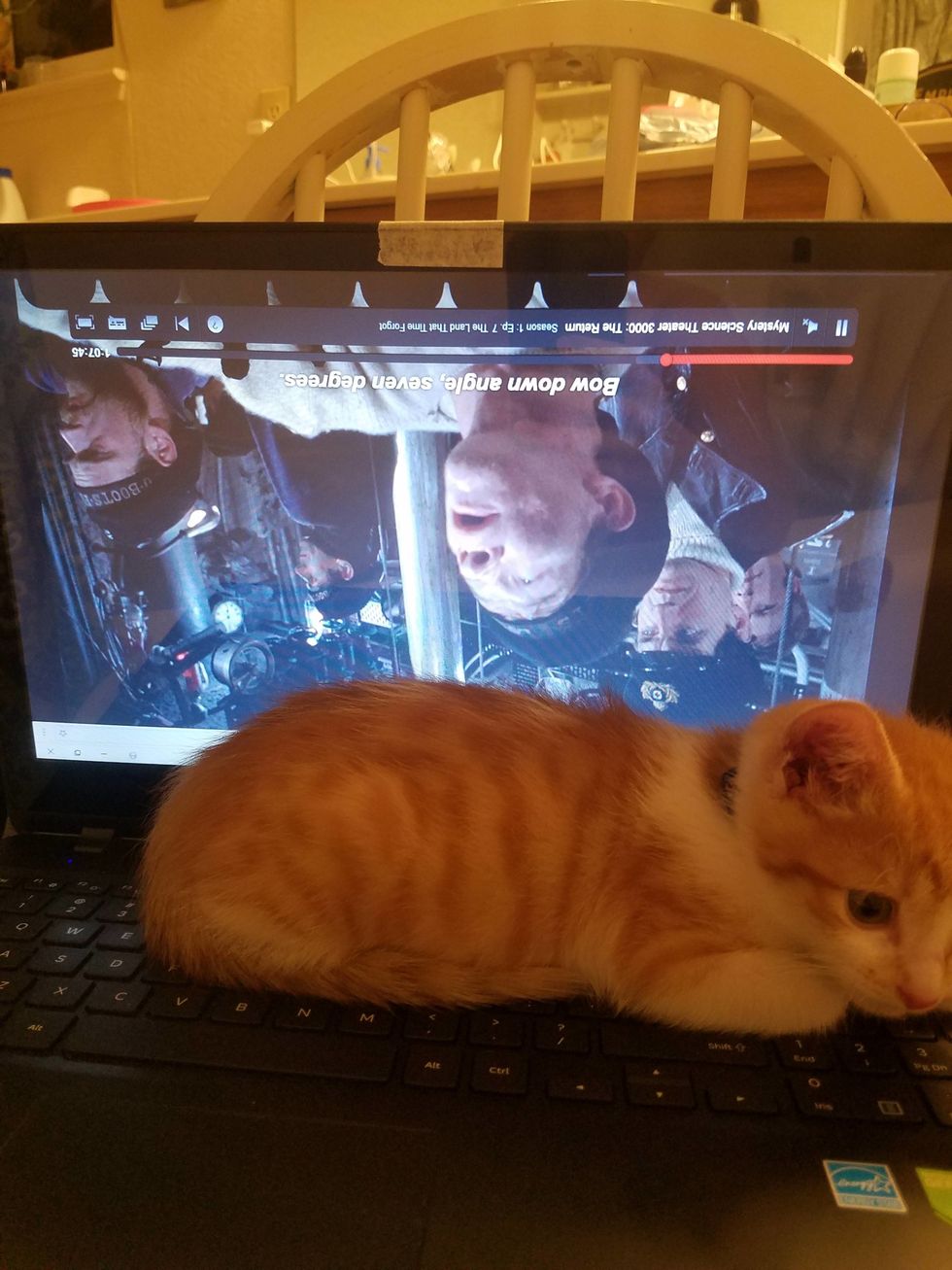 imgur/babybrobeans
A few weeks later...
"He's a rambunctious kitty now getting way too long and attacking everything in sight but I wouldn't trade him for the world," she told Love Meow.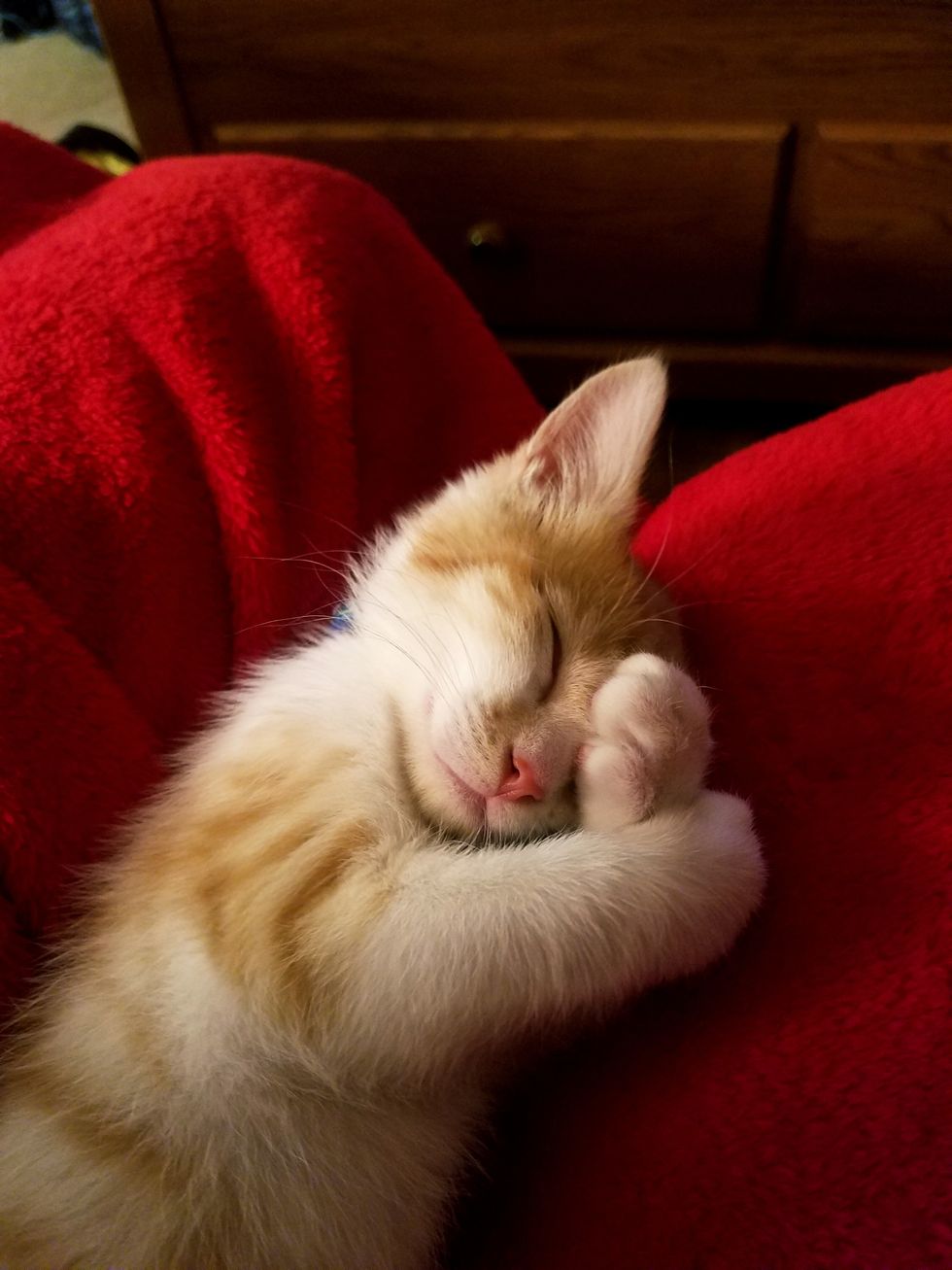 imgur/babybrobeans
"He loves to tuck himself into the covers. I love my surprise kitten Simon."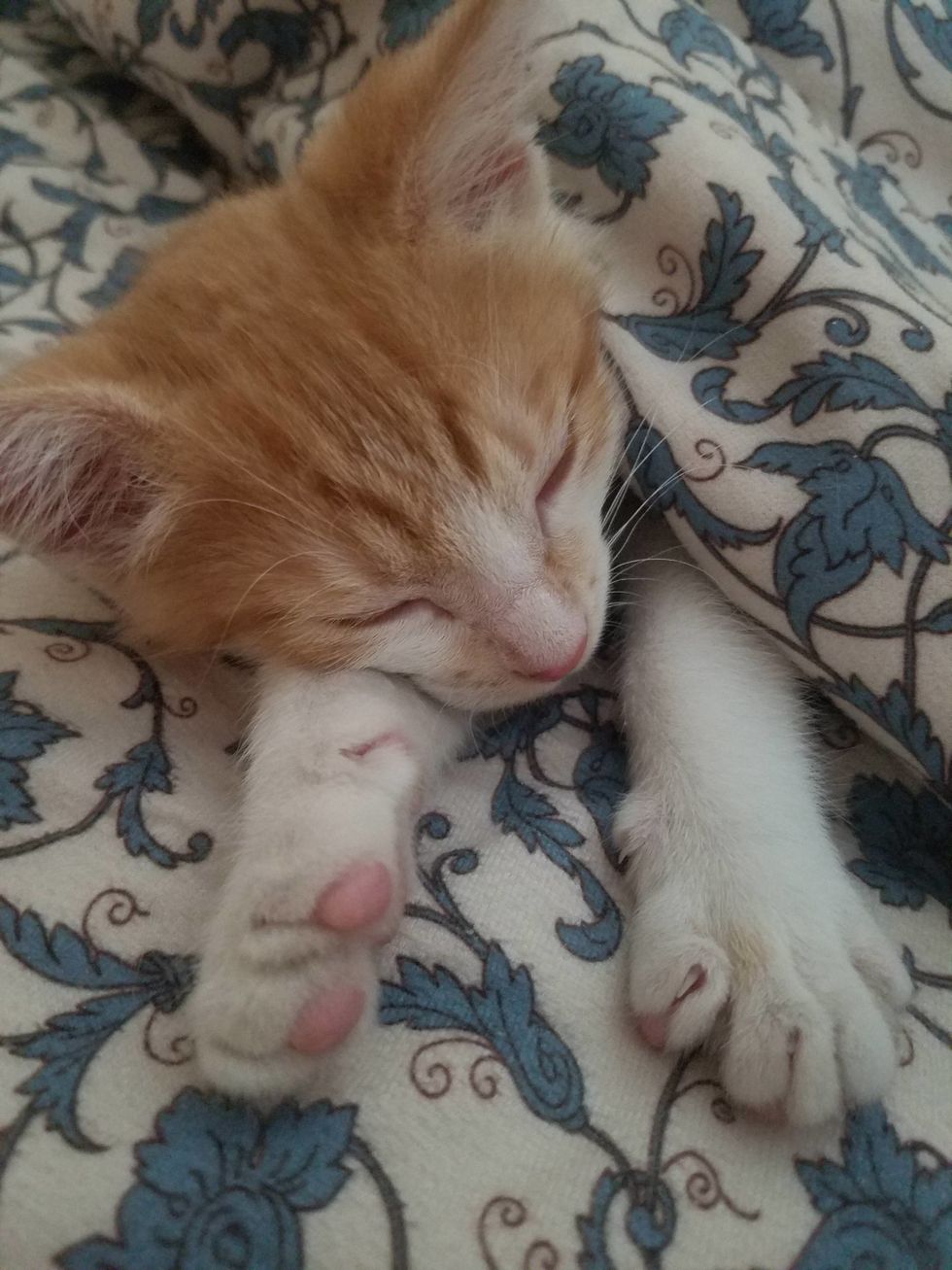 imgur/babybrobeans
Share this story with your friends. (More info: imgur/babybrobeans)
Related story: Kitten Who Surprised Baseball Players During Game Is Found with Updates and Photos