Meet Henry the pirate cat who has three legs, one eye and a big purrsonality.
"He was born with a non-functional leg and an eye with recurring ulcer issues. So in one giant operation, they removed his eye, his leg, and neutered him! Must have been one heck of a rough wake-up for the little guy... According to his medical records, he was purring and cuddling and ruling around the very next day," said Phil.
They decided to adopt Henry when they met him. It was love at first sight. "We didn't realize until he woke up that he was missing parts. We adopted him right away, as he was extremely cute and cuddly."
Henry doesn't seem to notice he's any different. "He runs around like crazy, eats like a champ and frequently tackles his much larger, older 'brother', Johnny... He is SO fluffy and cute, and has an amazing personality," he added.
[Scroll down for video of Henry]
Meet Henry the pirate cat. He is a 3-legged, 1-eyed kitty with a big purrsonality!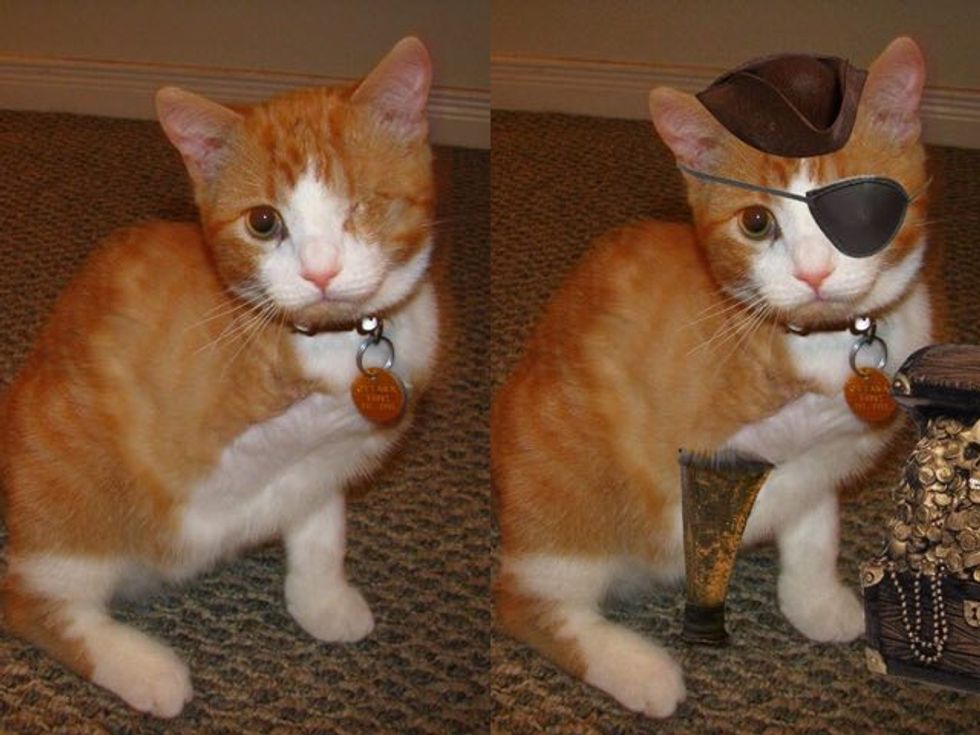 Tripod Henry gets creative when he needs to clean himself.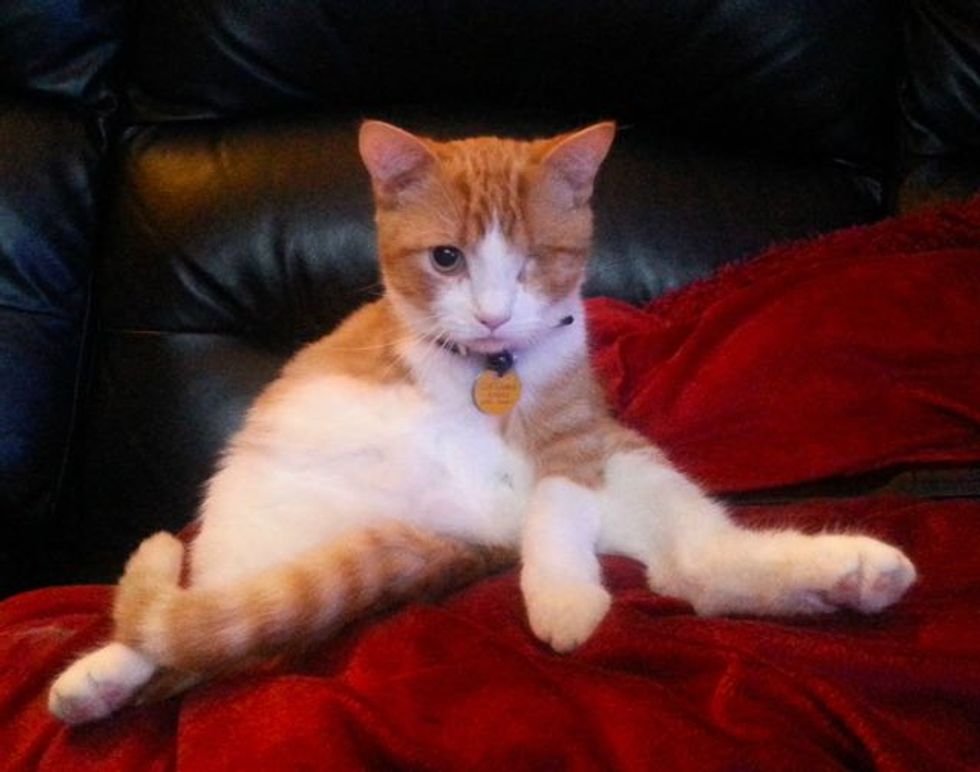 One of Henry's favorite toys.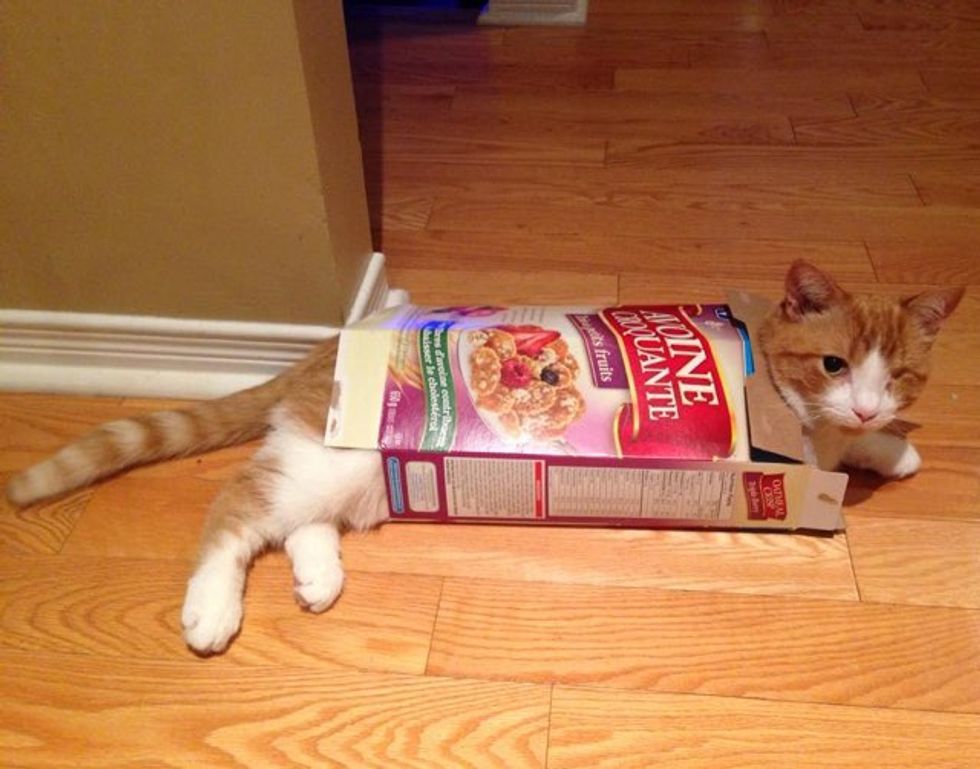 All tuckered out after a long day of playing and running around.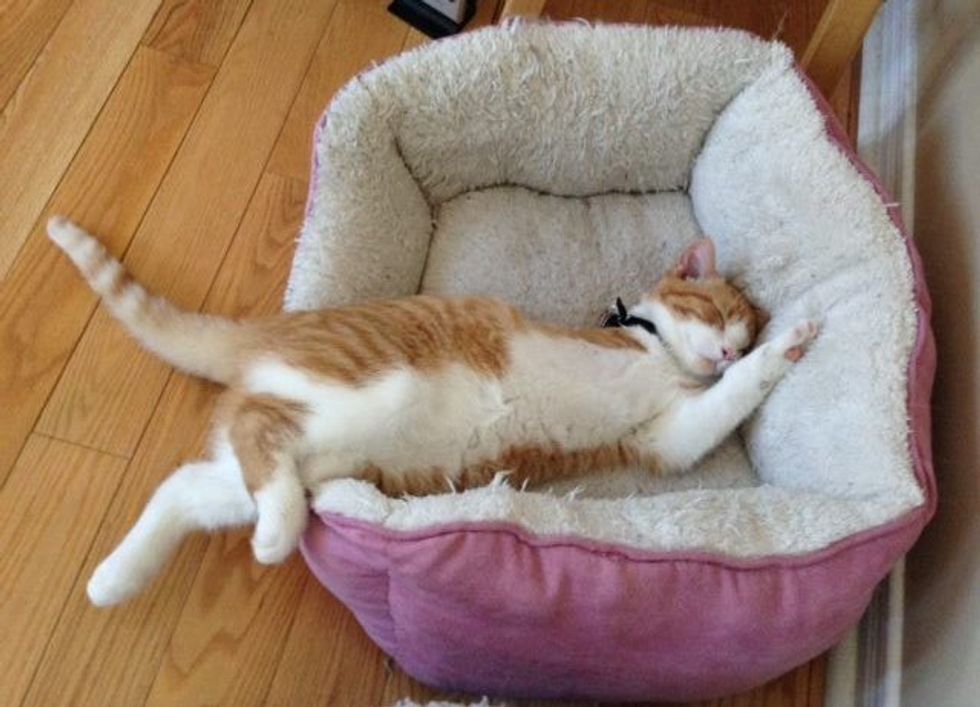 He and his big 'brother' Johnny.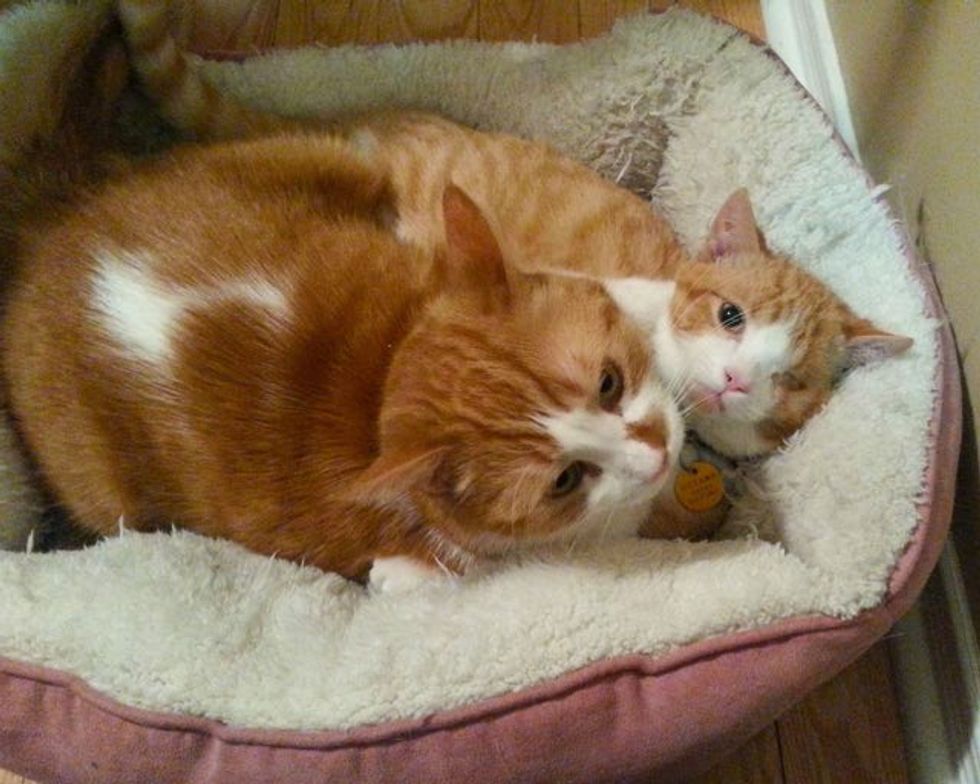 Henry all grown up now.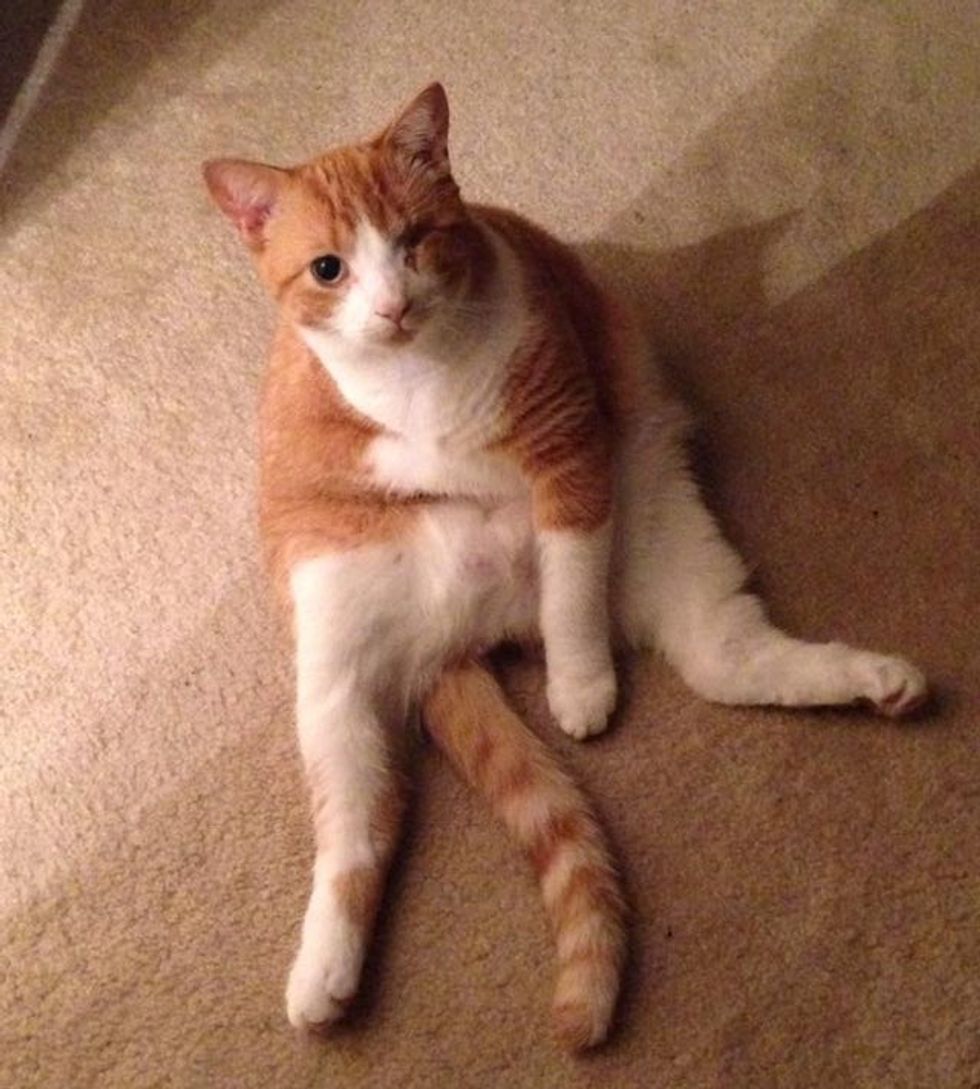 WATCH VIDEO: Henry the pirate kitty!
Follow Henry the pirate kitty on Facebook.