A veterinary clinic in Moses Lake, Washington received a call from a mother asking for an appointment for her daughter's best friend - a plush toy cat named Donnie.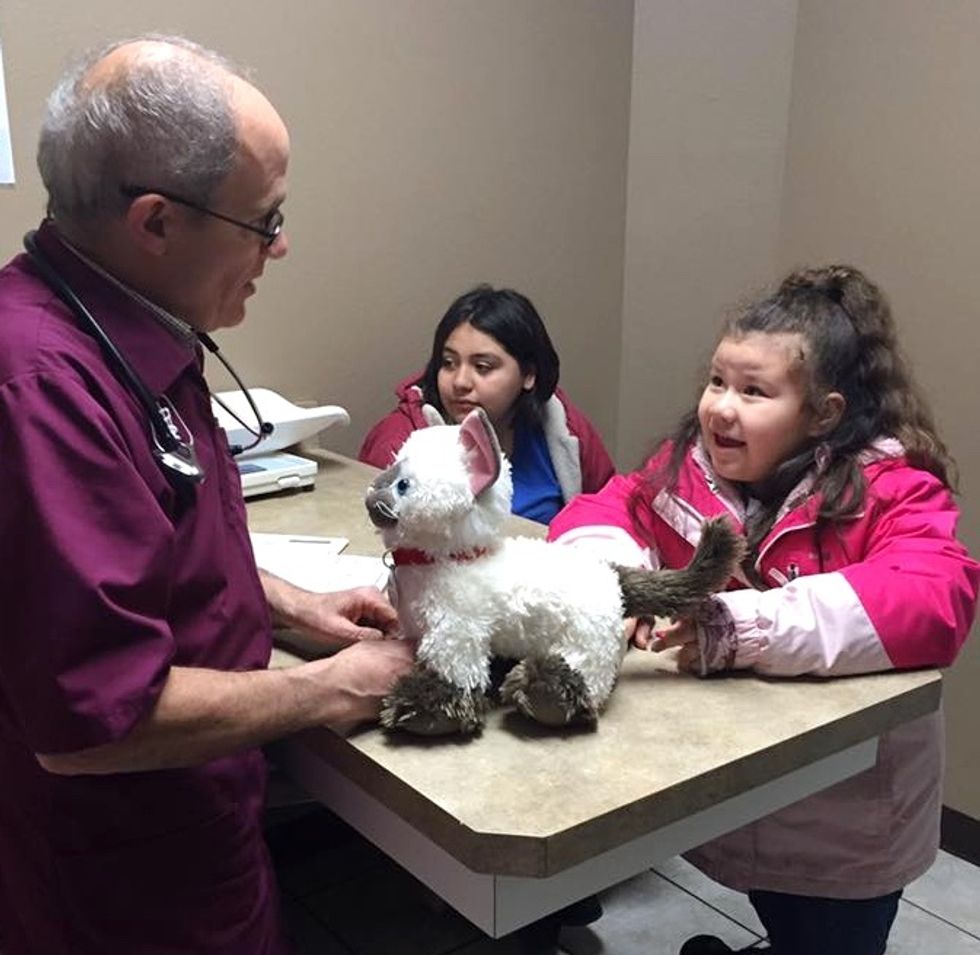 Pioneer Veterinary Clinic
Earlier this month, Pioneer Veterinary Clinic got a special request from Susie Efigenio. Her 6-year-old daughter, Jazmine, was extremely concerned about her beloved plush toy cat.

Jazmine, who has special needs, adores her "feline" friend. When she discovered a scratch on Donnie's right front foot, she was very worried.
"Her mother called us and scheduled an appointment for her to be seen by Dr. Maier," Pioneer Veterinary Clinic said.
The family has a rescued dog but isn't able to have a cat due to allergies. Knowing how much Jazmine loves cats, they found Donnie, and she's been her cuddle buddy ever since.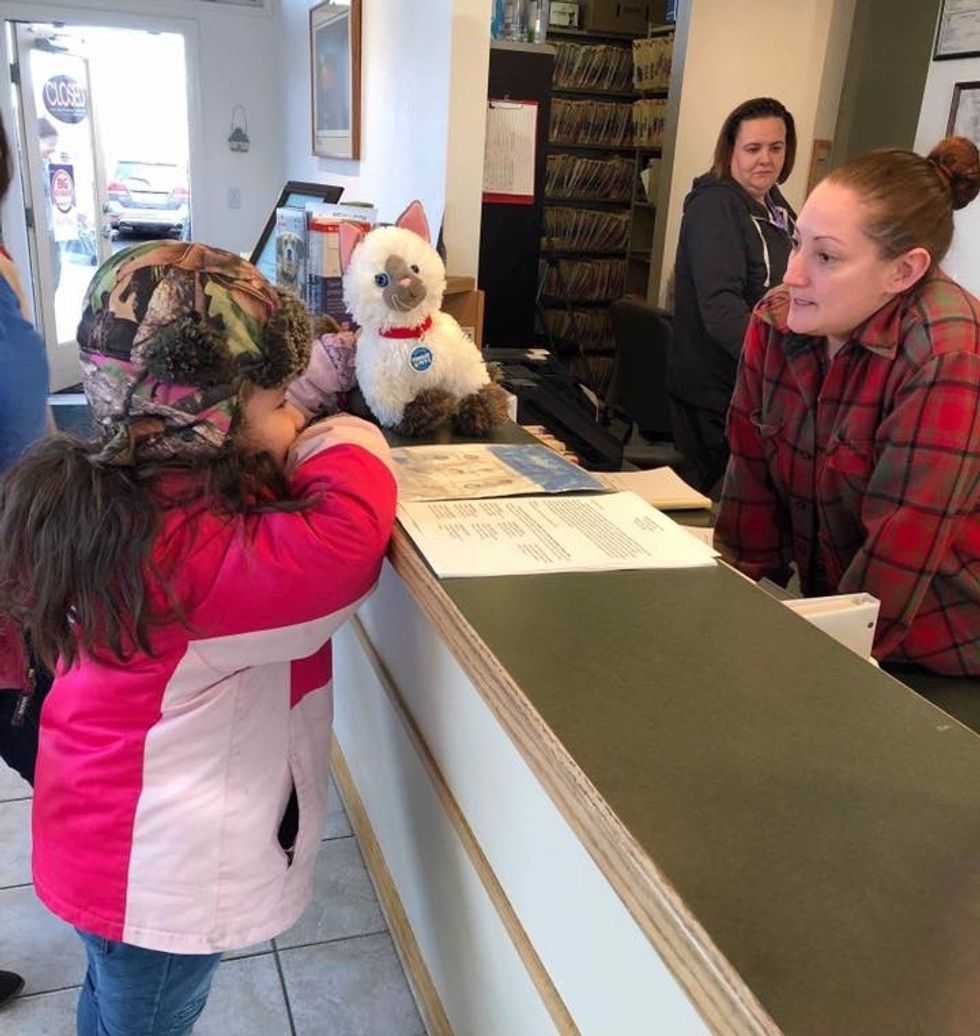 Pioneer Veterinary Clinic
Last week, Jazmine and her mother brought Donnie to the clinic. When they were at the front desk, receptionist Heather helped get them checked in.

While they were waiting for Dr. Maier in the exam room, assistant Callee came to get a history on Donnie. Jazmine was happy to share everything she knew about her best friend.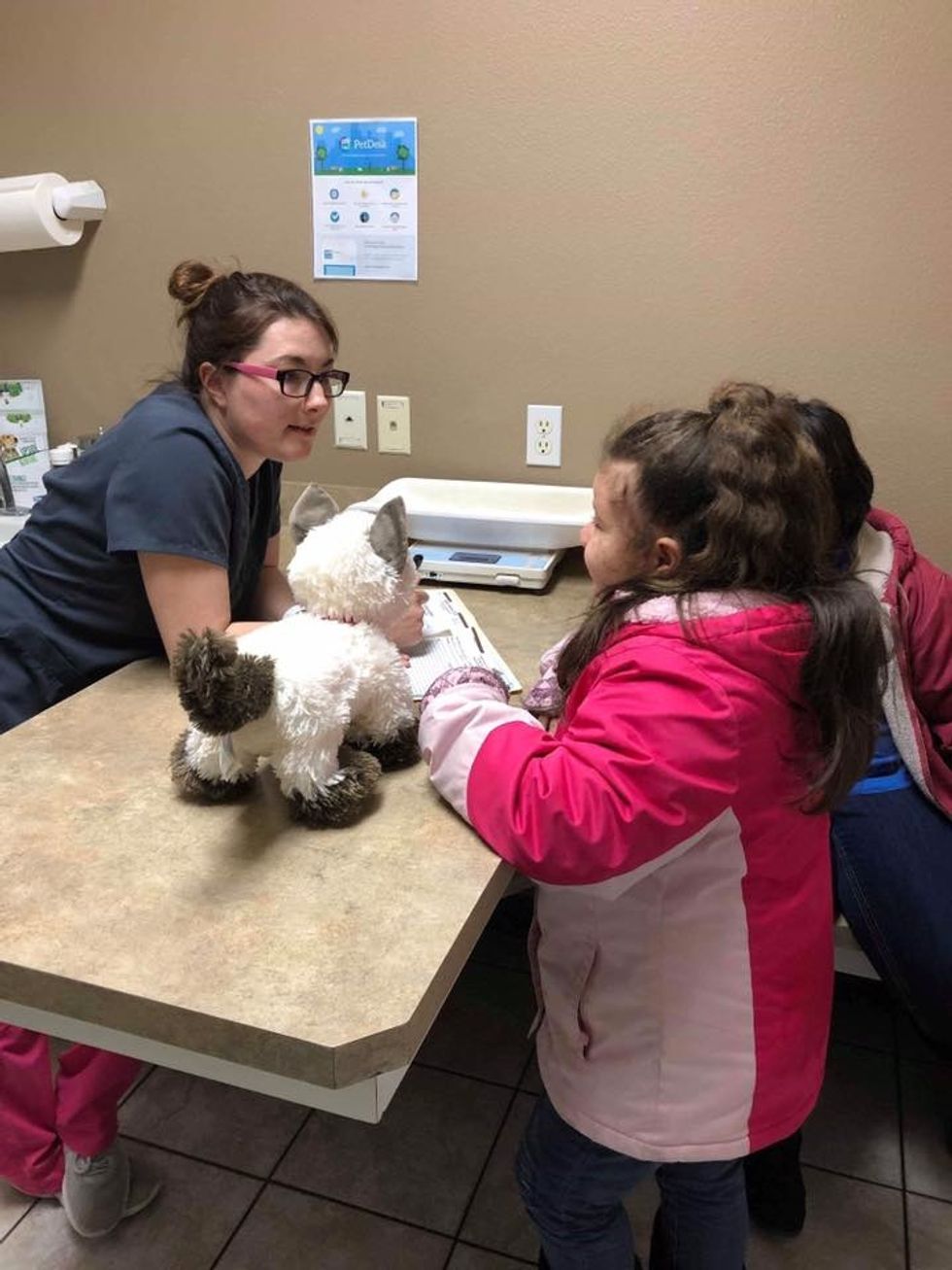 Pioneer Veterinary Clinic
They placed Donnie on the scale to see how much she weighed, and Jazmine got to help out in the process.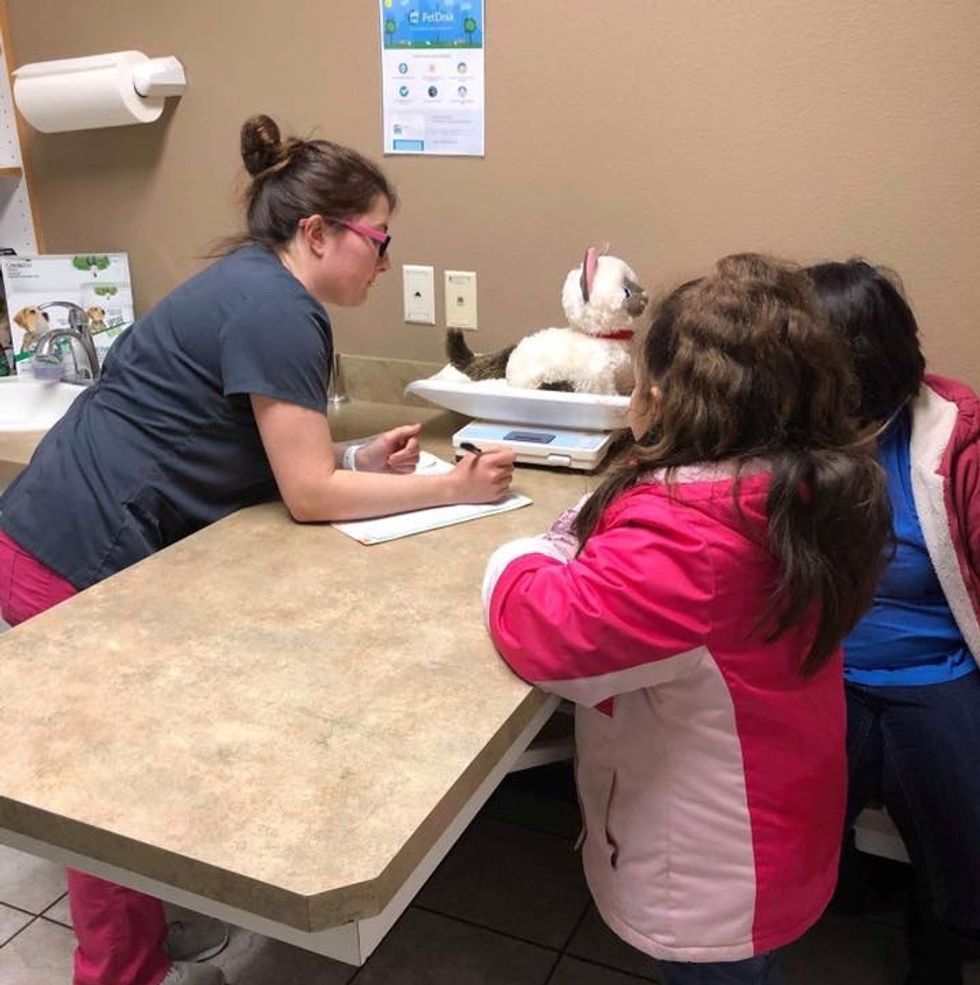 Pioneer Veterinary Clinic
Shortly after, Dr. Maier entered the room and greeted the family. He gave Donnie a physical exam while explaining to Jazmine what he did. When he listened to the plush kitty's heart and lungs, he was surprised to actually hear a heartbeat.

Donnie the cat came from Build A Bear and was equipped with a special pitter-patter heart.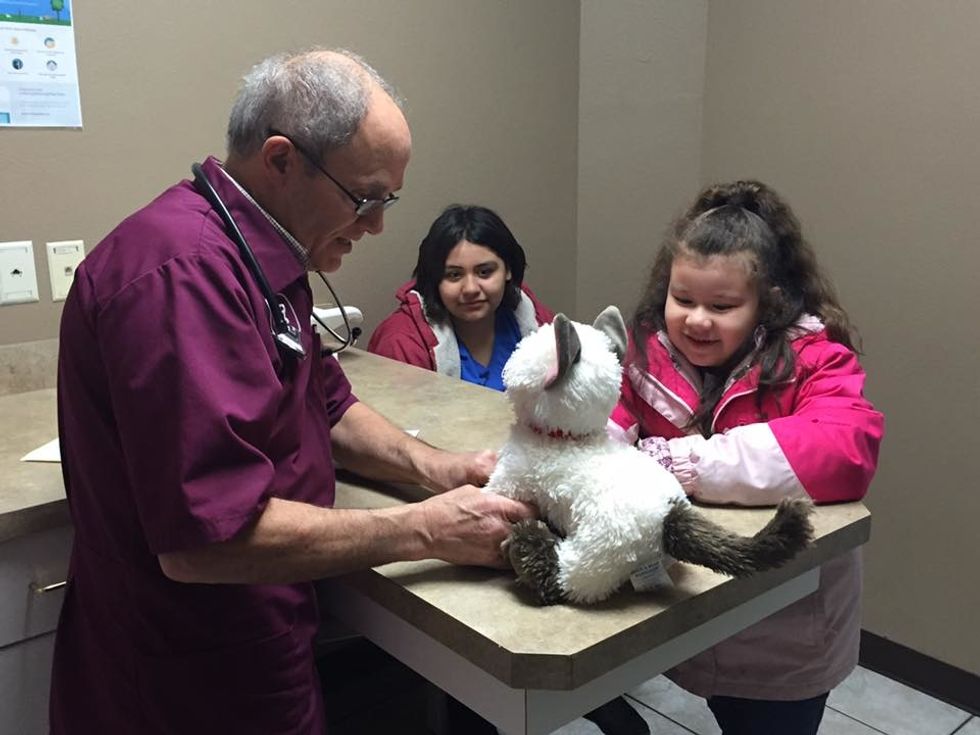 Pioneer Veterinary Clinic
Dr. Maier proceeded to examine her front feet and found the laceration. He discussed with Jazmine the treatment plan "to place bandage on the right front foot, keep on for a few days."

Jazmine nodded her head as she listened attentively.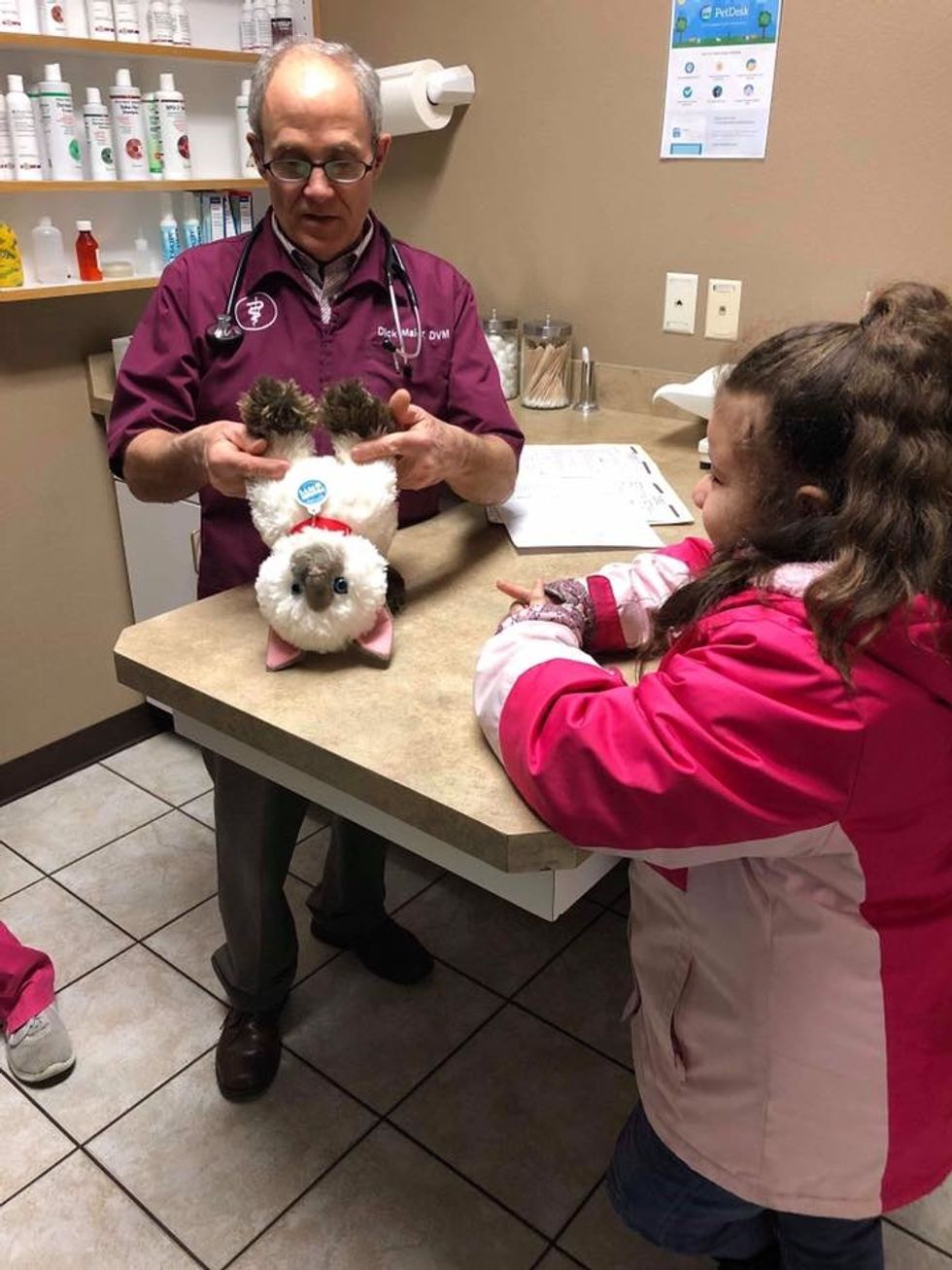 Pioneer Veterinary Clinic
While Dr. Maier was applying the bandage to the kitty's arm, he gave Jazmine tips on home care for her best friend.
"Give her extra love and cuddles until she is all better," the clinic said.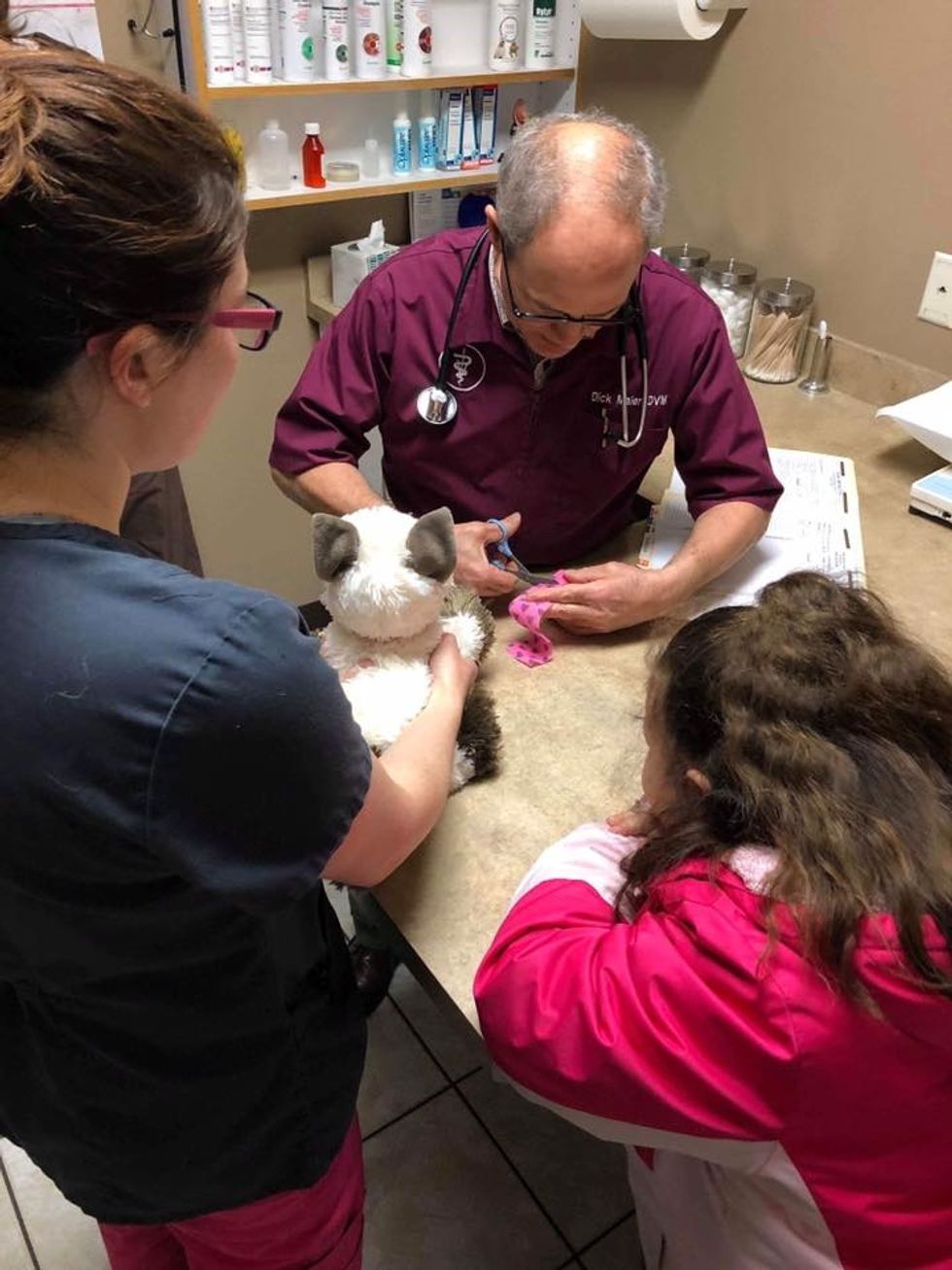 Pioneer Veterinary Clinic
"After a thorough examination and a quick bandage, 'Donnie' is expected to make a full recovery," the clinic added.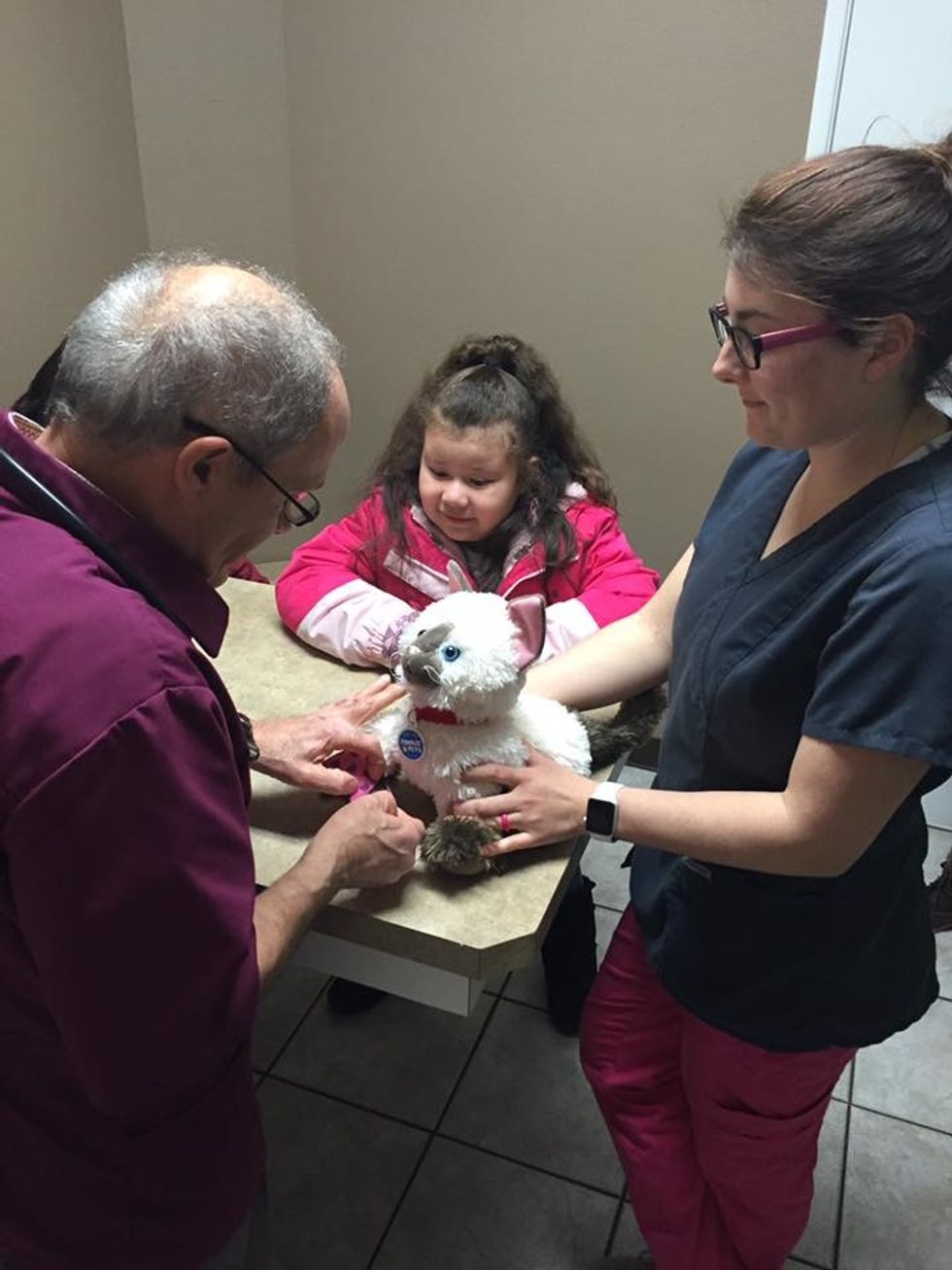 Pioneer Veterinary Clinic
Jazmine was beaming with a smile after Donnie received the best care. She thanked Dr. Maier with a handshake while grinning from ear to ear.

"It was a very special experience for us all," Pioneer Veterinary Clinic told Love Meow.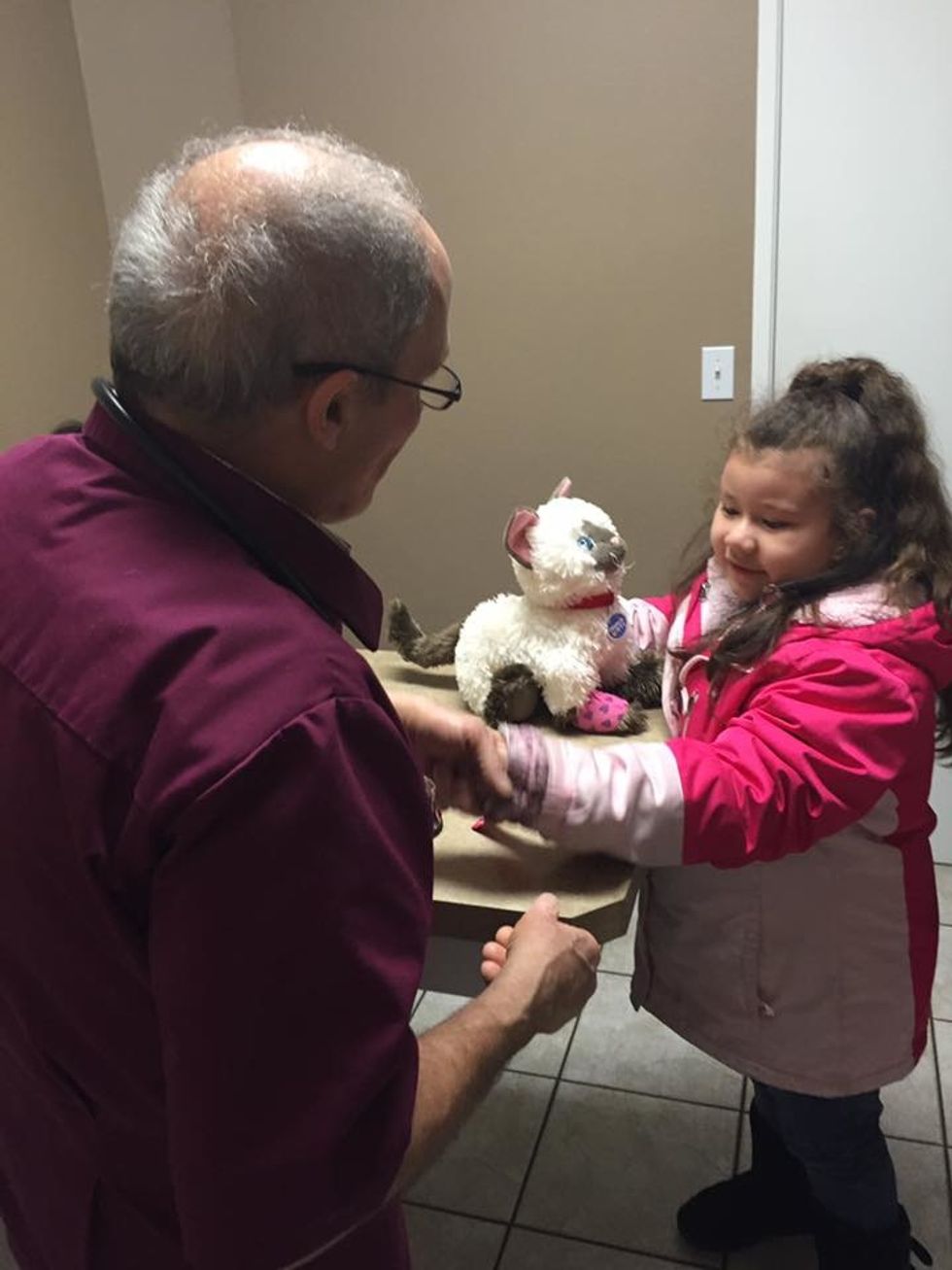 Pioneer Veterinary Clinic
Staff at the veterinary clinic shared Jazmine's story on their Facebook page. Many people were moved by their kindness and compassion.

"Dr. Maier has always been this quality of a vet. He has always understood that healing the heart of the owner is as important as healing the heart of the pet," Barb commented on the post.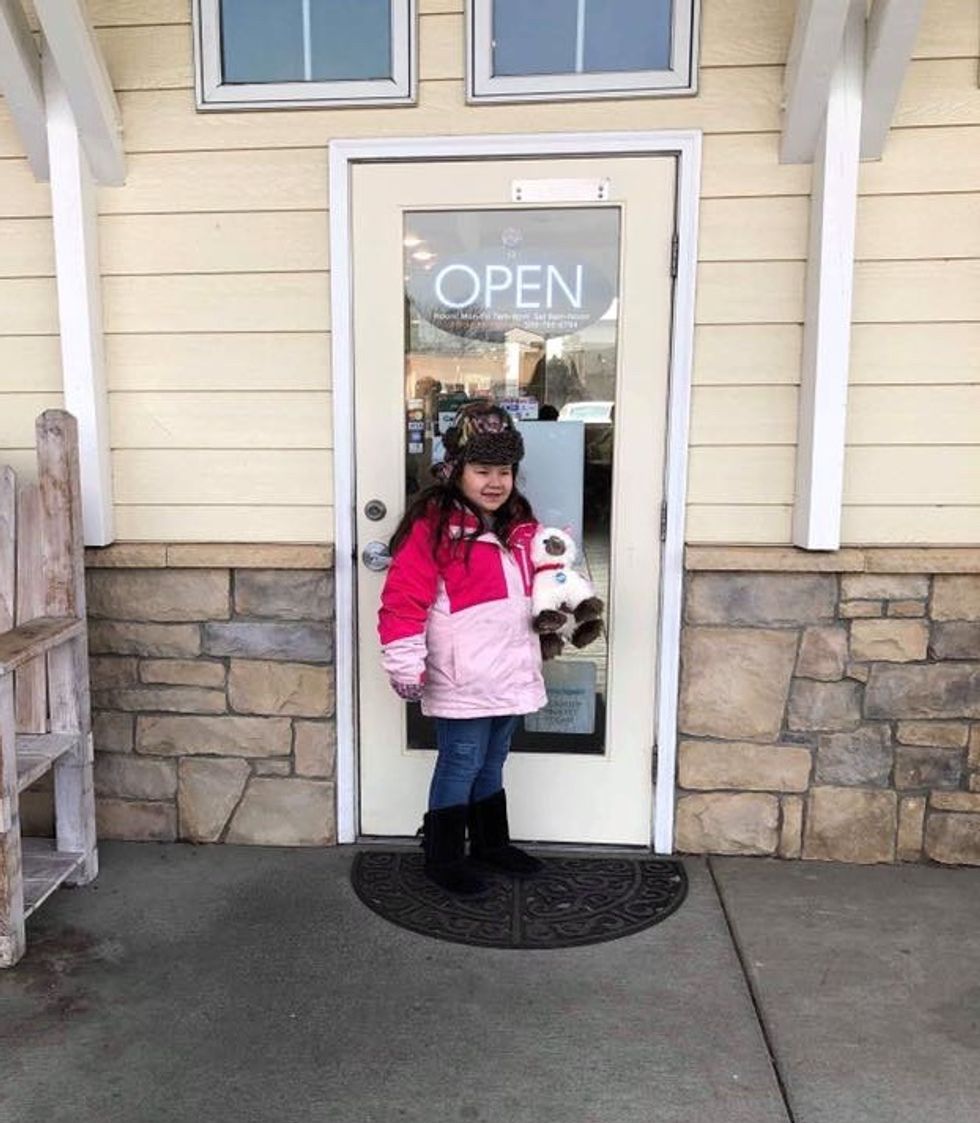 Pioneer Veterinary Clinic
"The little things are the big things. You realize this post has people throughout Eastern Washington looking at their phones and crying and smiling at the same time," Bunny added a comment.
"As a parent of a special needs child this warms my heart... What a great place and a bunch of awesome people," Sheri shared her comment on the page.
Share this story with your friends.
Related story: Woman Asks Shelter for Cat that Has Stayed the Longest, and Finds Deaf Kitty Waiting for Her