A rare white lion cub was adopted by a dog in Germany. The little cub was "rejected shortly after birth by his mother," Daily Mail reported.
Lejon the Pointer mix took to the 3-week-old lion cub Jojo and the two became inseparable ever since.
"After days of treatment we were not sure wether the mother would accept her baby.
'So for safety reasons we are handraising and bottle feeding. I am glad that Jojo has found something like a step father and step brother in my playful and loving pointer-mongrel Lejon," said Park worker Jeanette Wurms via Daily Mail.
"The dog is very patient. Jojo scrambles all over him, jumps on his head… But he doesn't mind - he's a very patient surrogate," Wurms added via Daily Mail.
Jojo the white lion cub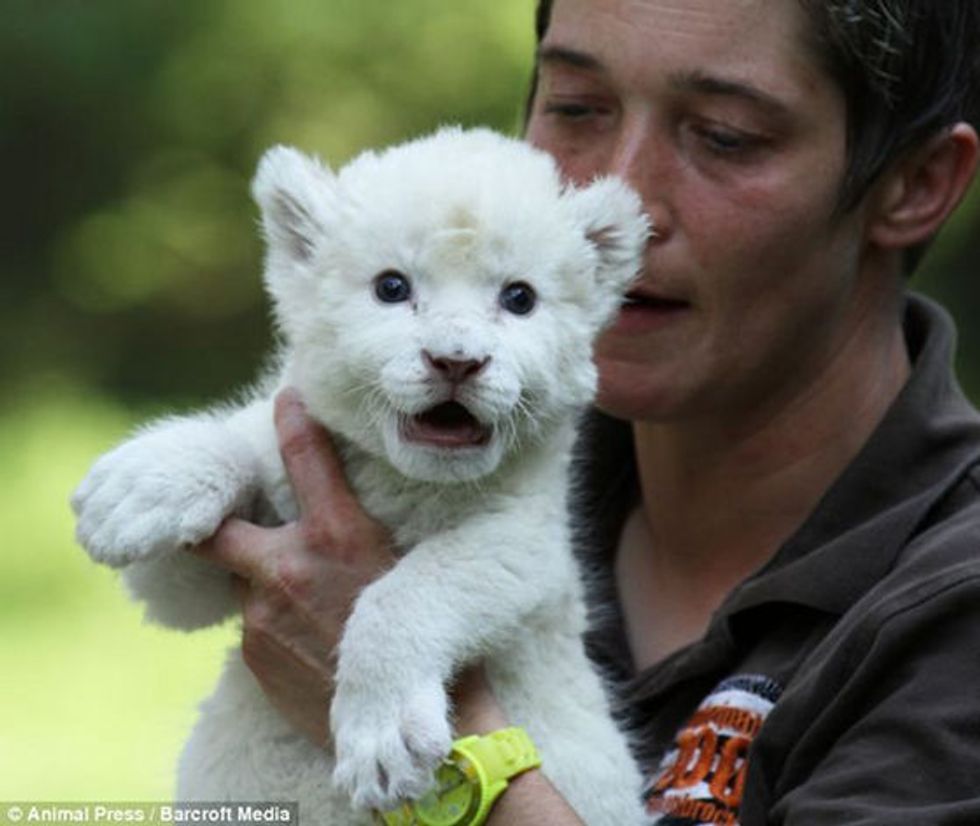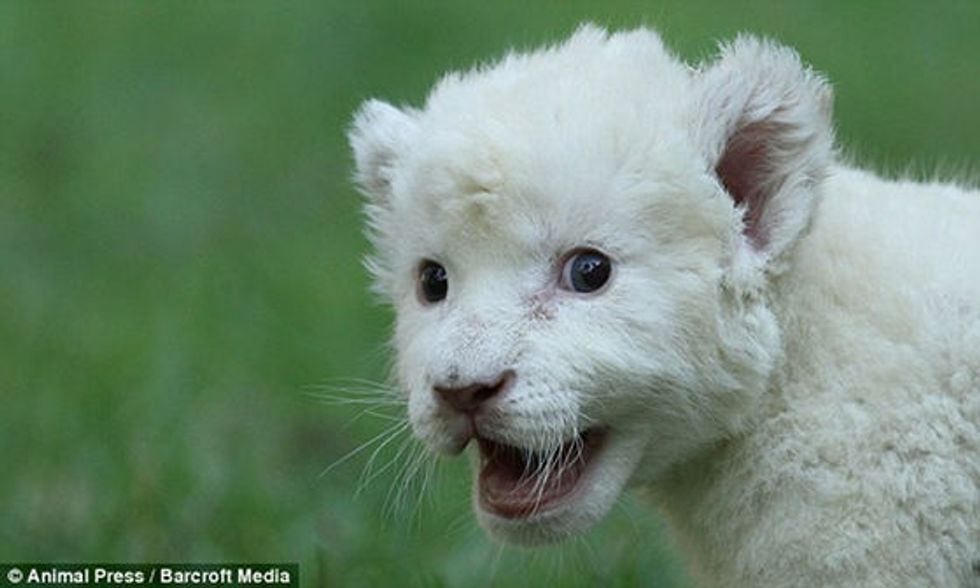 Jojo and Lejon, love at first sight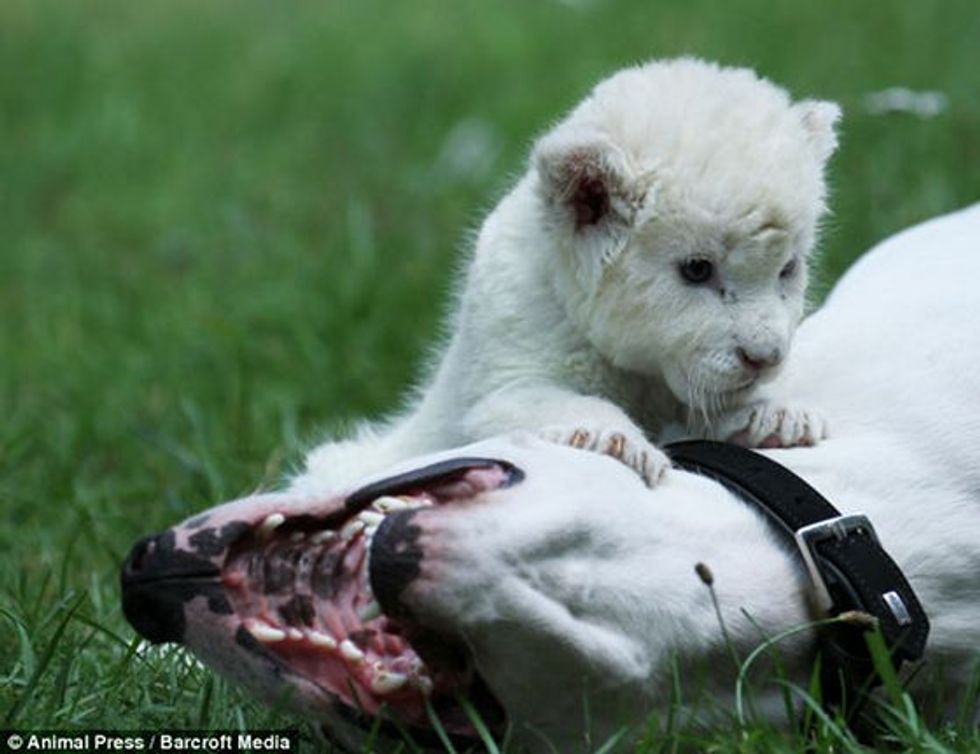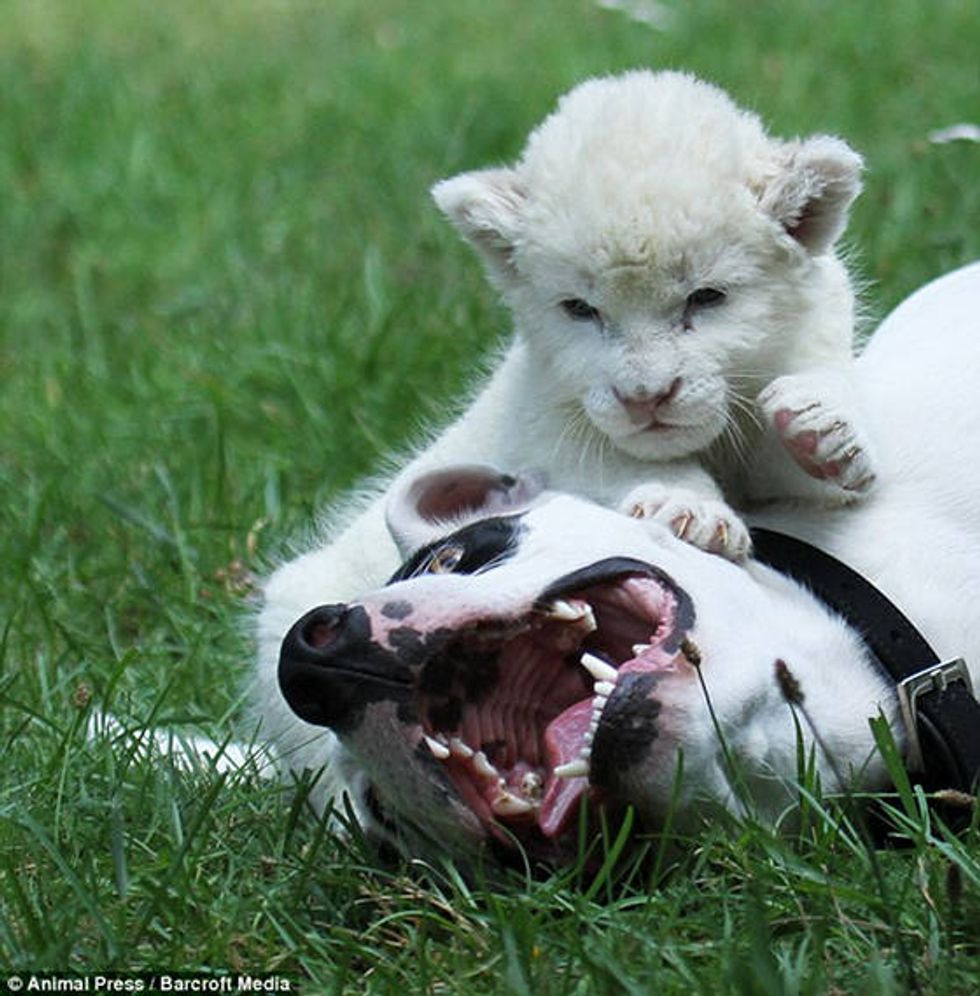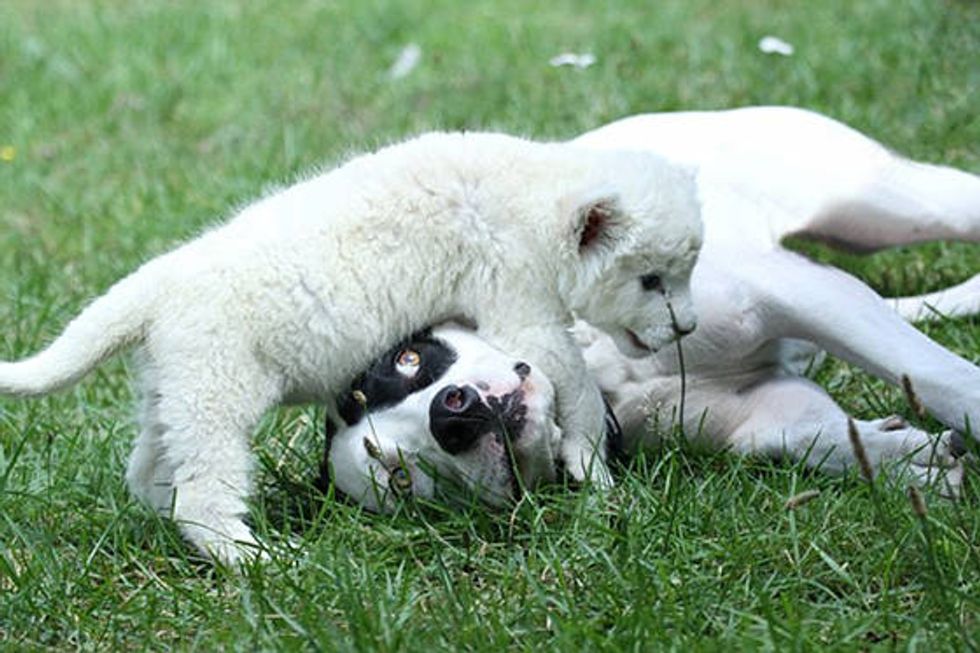 Stepfather and son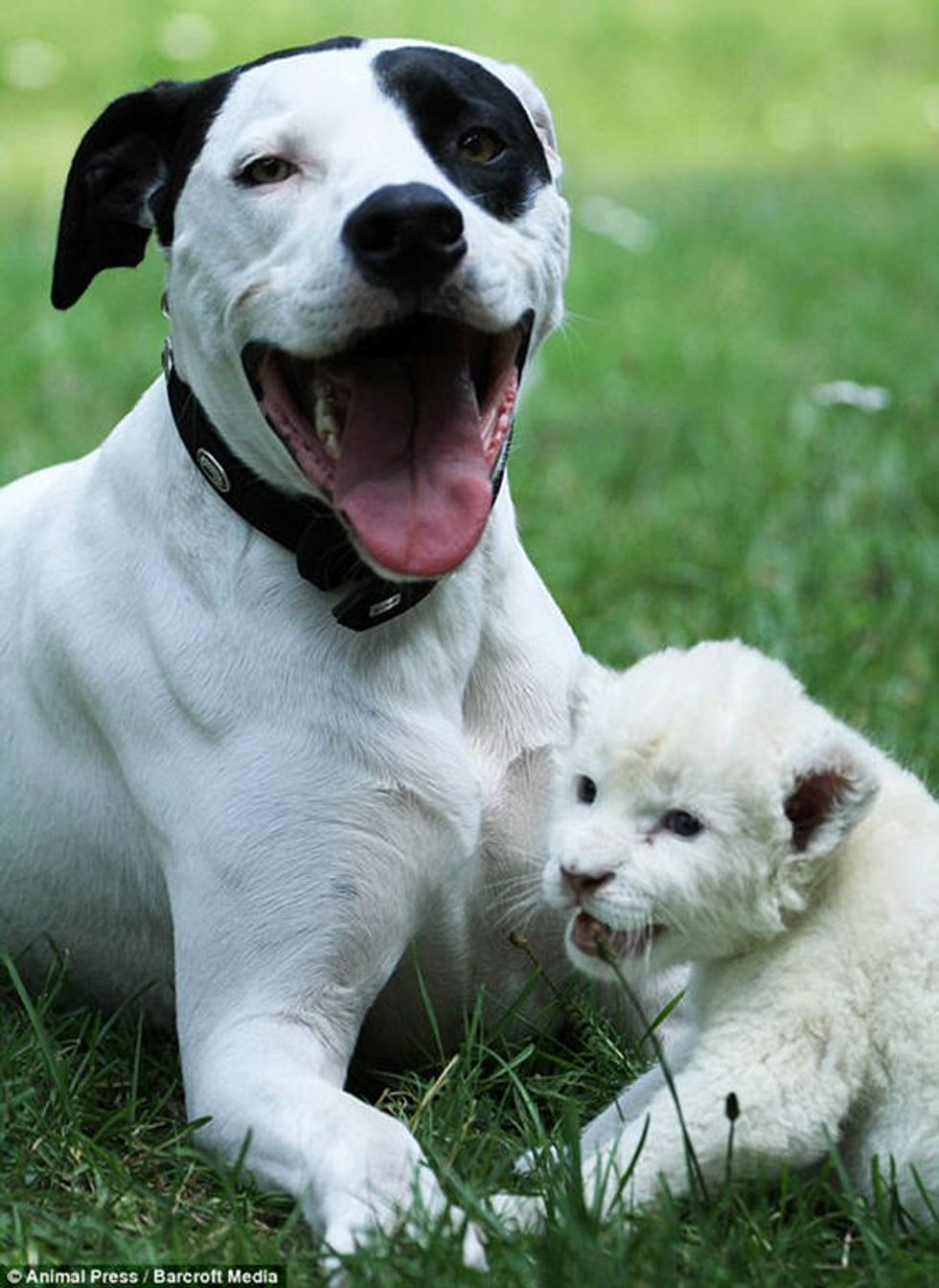 Source: Daily Mail.