A young mountain lion caught up in California wildfires fought for its life after rescuers found the little 3 month old cub with burn wounds. After approximately 10 days, the kitten has made an incredible recovery.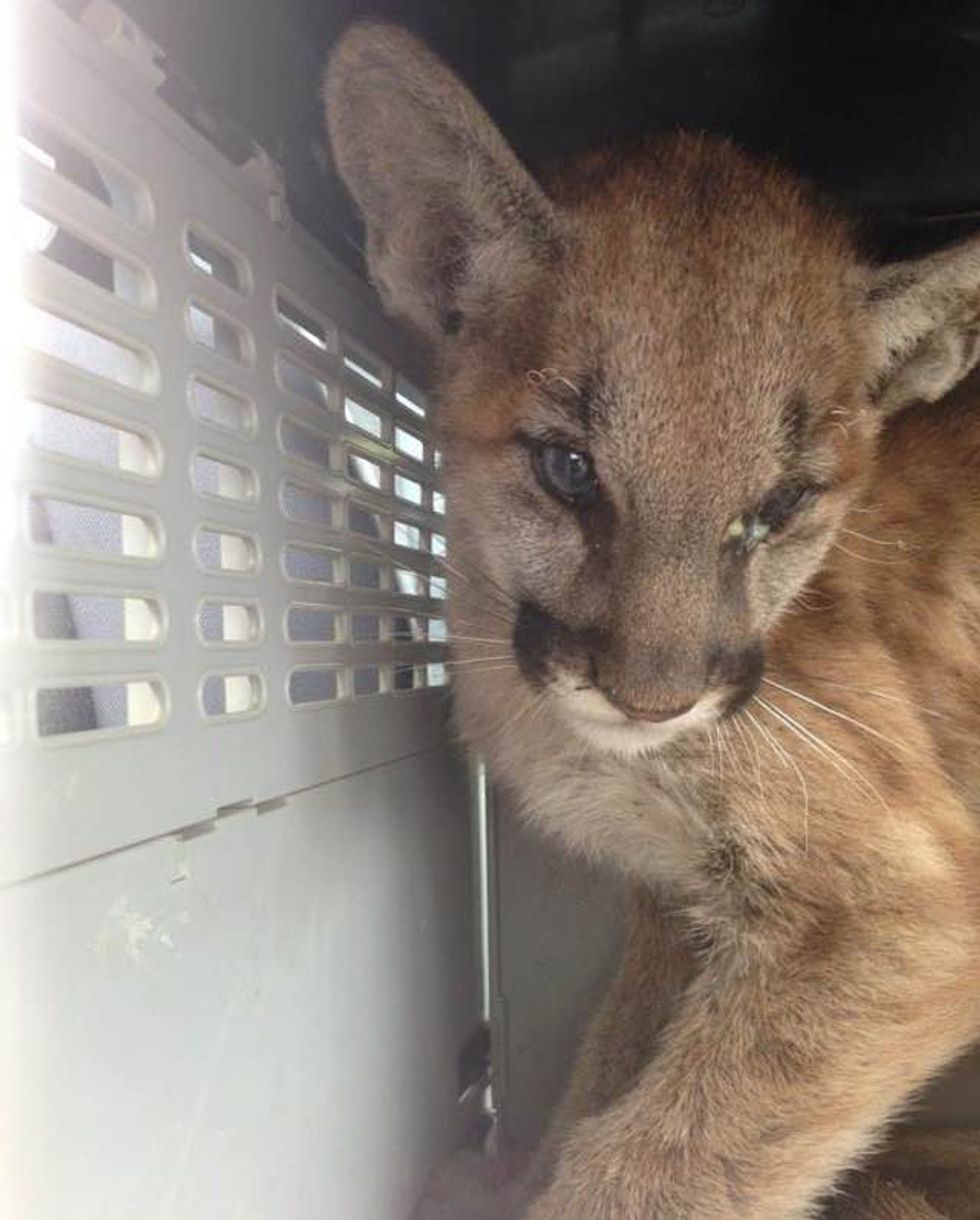 "On Sept. 14, a young mountain lion was found by a team of Butte Fire volunteers evacuating domestic animals in the area of Blossom Lane near Mokelumne Hill in Calaveras County,"
California Department of Fish and Wildlife reported.
"The young cat was walking but appeared to be emaciated and injured. The volunteers were able to capture it without much difficulty."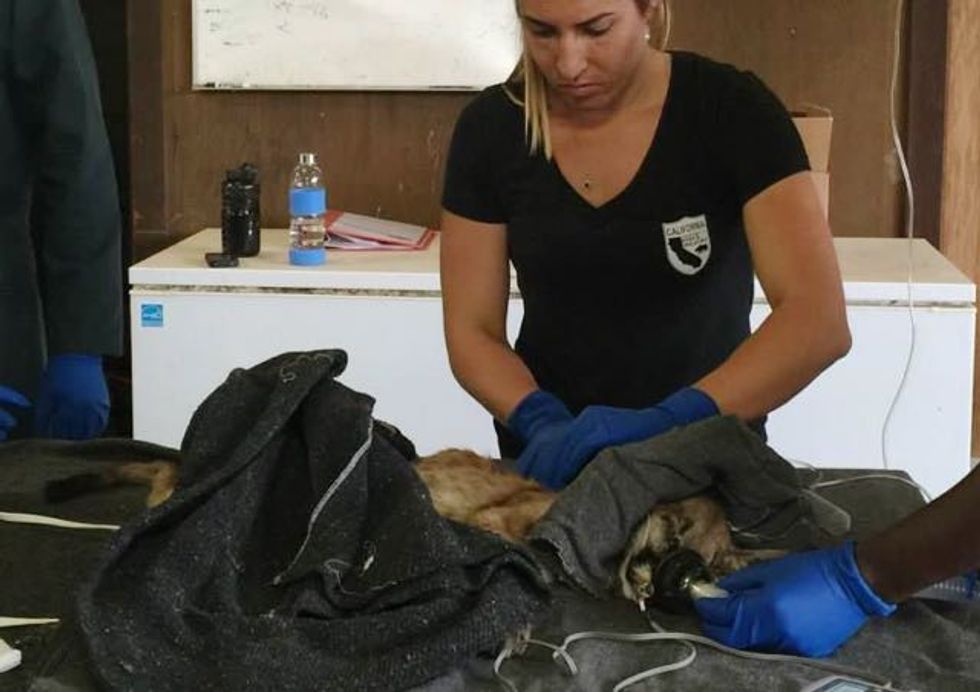 "The lion kitten was taken to a local veterinary office and then transported by a wildlife officer to CDFW's Wildlife Investigation Lab (WIL) in Rancho Cordova for evaluation."
It was underweight at 9.1lbs with burns to its paws and face. The little guy wouldn't go down without a fight.
"Returning the kitten to the wild is not a likely option, due in part to the level care required. CDFW staff are hopeful it will make a full recovery and be a candidate for permanent placement in a wildlife care and education facility," CDFW said (Daily Mail).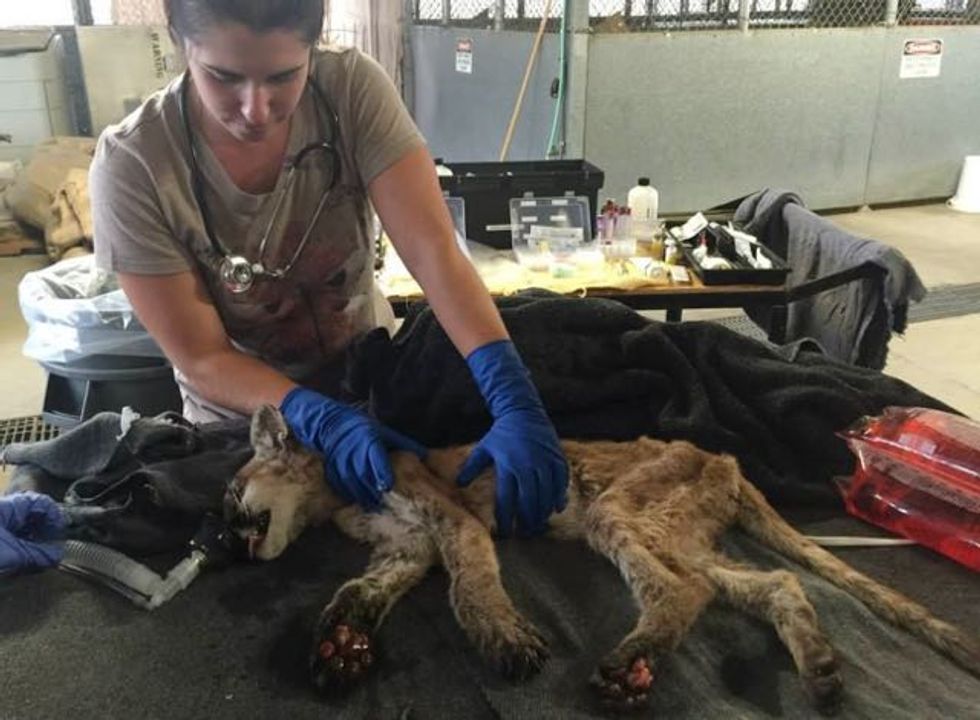 "Over the past week at the CDFW's Wildlife Investigation Lab, the kitten has stabilized well and is making a good recovery," CDFW updated on Facebook.
"The injuries to its paws and eyes are healing, its appetite is increasing daily and bodily functions are returning to normal. Staff is hopeful for a full recovery."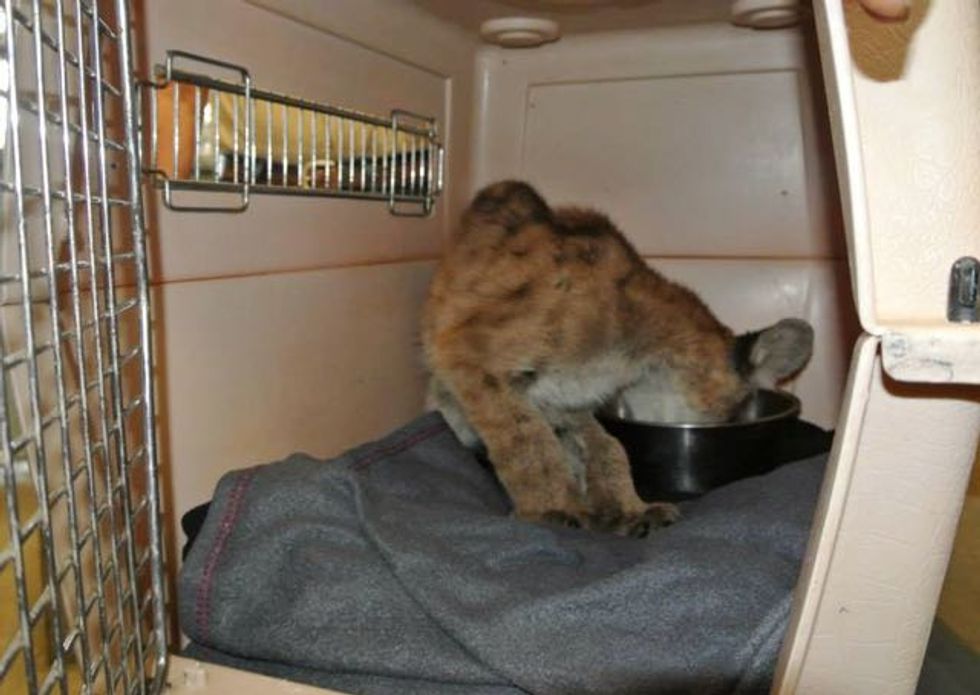 Since the kitten is very young and still requires continuous care, CDFW has transported the cub to a permitted restricted species facility in Central California where it will have access to regular veterinary care as needed.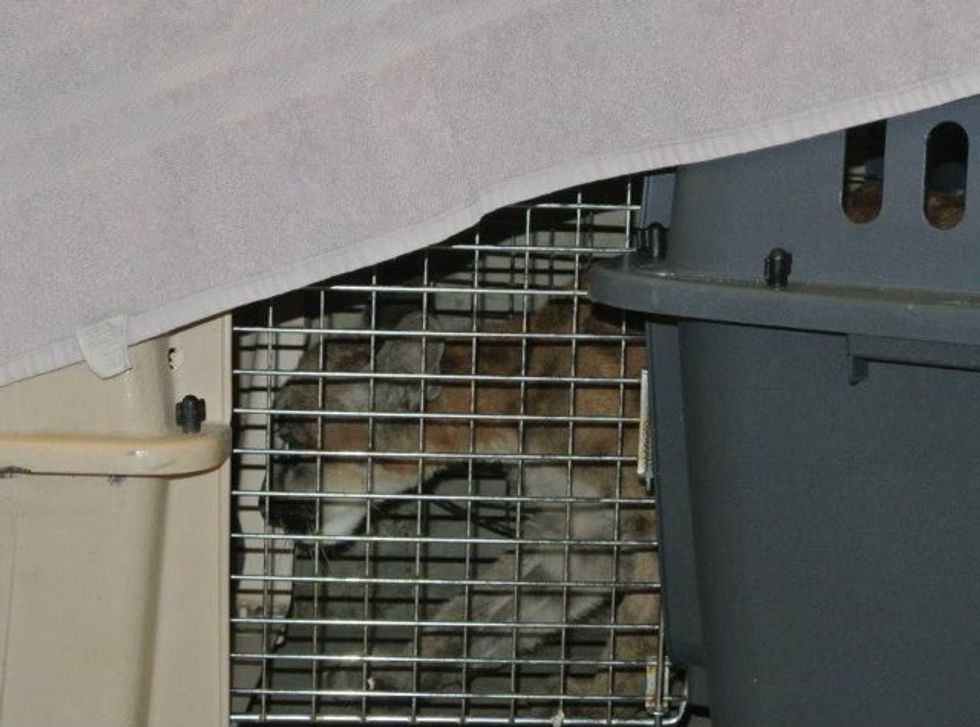 The little mountain lion is doing so much better now!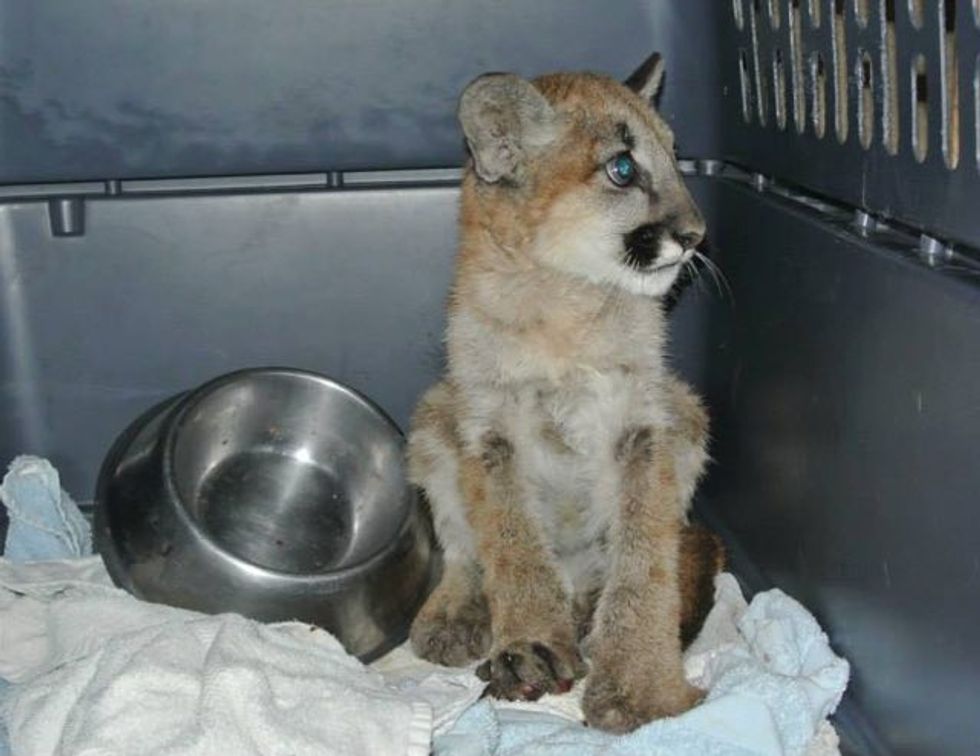 CDFW reminds the public that "this was a very unusual circumstance and in most cases, it's best to leave wildlife alone."