They adopted a cat who needed a forever home but what they didn't know was that the beautiful ginger and white cat came with a big furry surprise.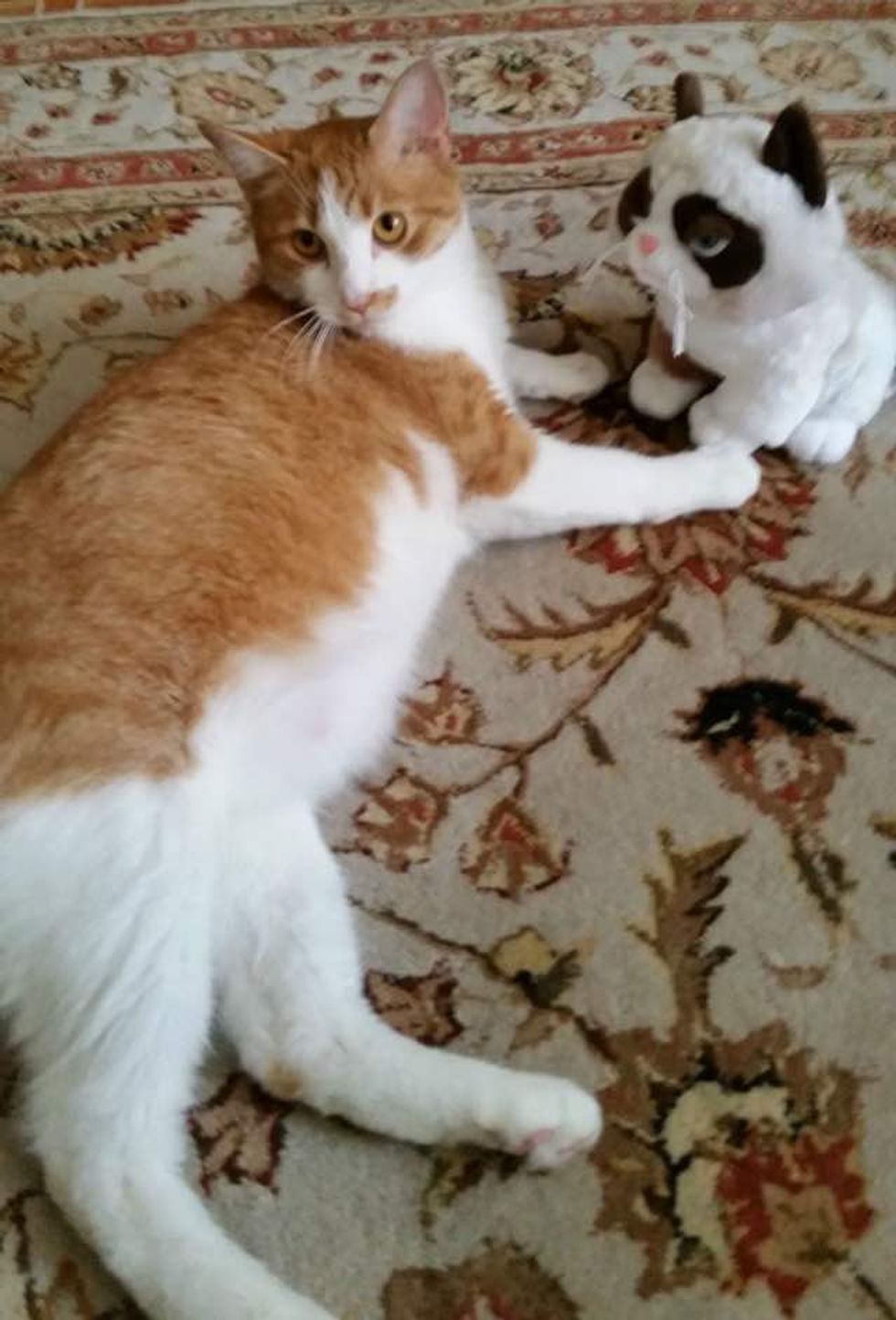 A couple welcomed a ginger kitty into their home. "(We) were told she never went outside... look what happened..," reddit user creative1232 said.
The cat came with a pregnant belly, but they weren't aware of it. As time passed by, her belly grew, but the guy thought she might just be gaining a bit of weight with all the food she could get in her new home. "But my Fiancee had the womanly instinct and knew the whole time." (More info: reddit)
Then a month later, seven tiny fur balls were born.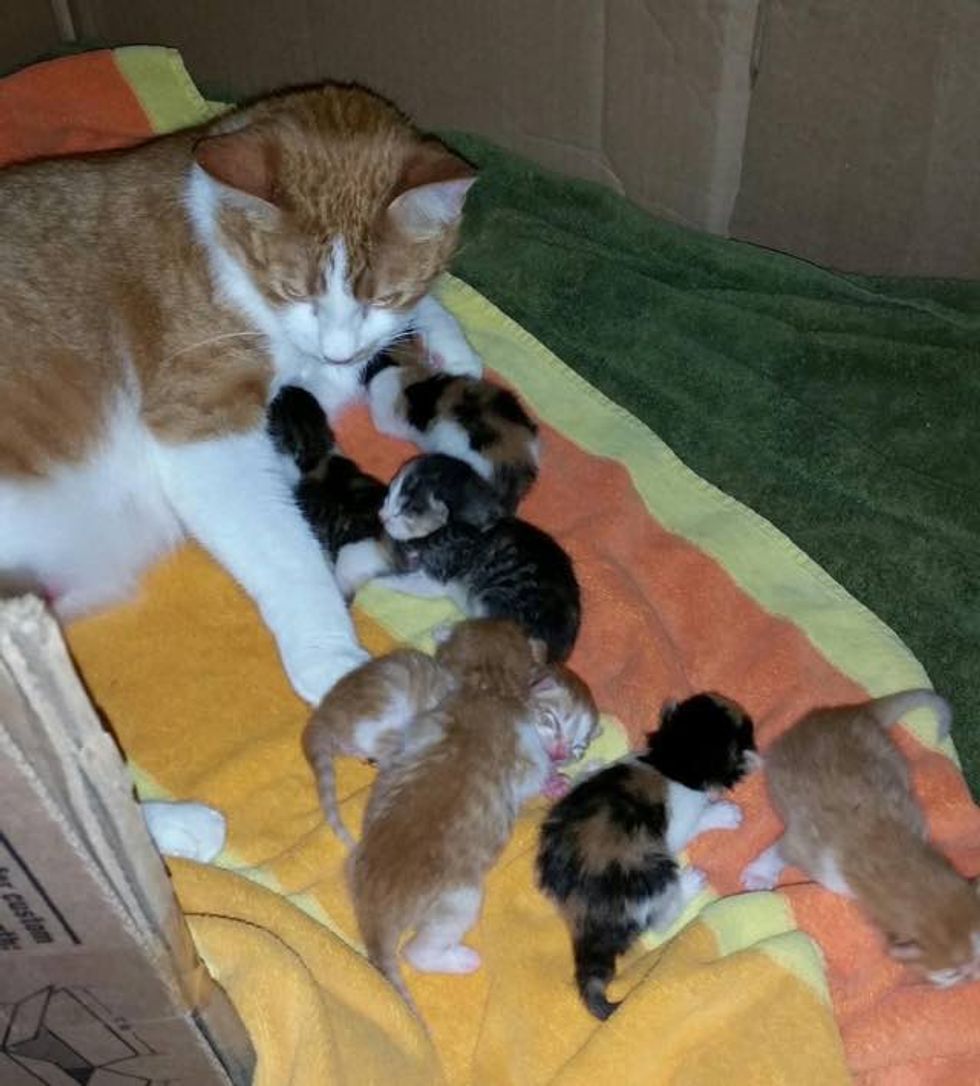 The couple were shocked by the surprise and overwhelmed by the cuteness. They ended up with eight kitties in their home. "Single mom doing her best."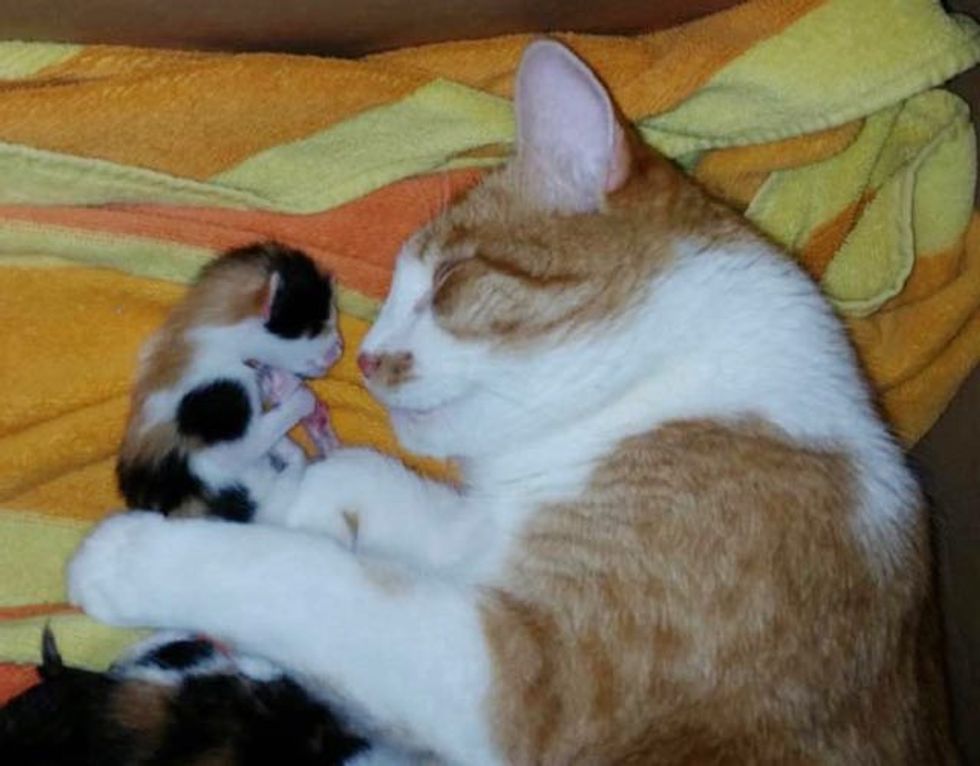 They made sure that all the kitties got spayed/neutered when they were old enough. Once the mama cat was done nursing, they also got her fixed.
It was bitter sweet for the couple to adopt the kittens out, but they are happy that all of them are now in good homes.