A very pregnant cat was brought to a shelter in West Virginia, needing a foster home.
Lost Dog and Cat Rescue Foundation (LDCRF in Arlington, Virginia) took her in, and less than 48 hours later, she started going into labor.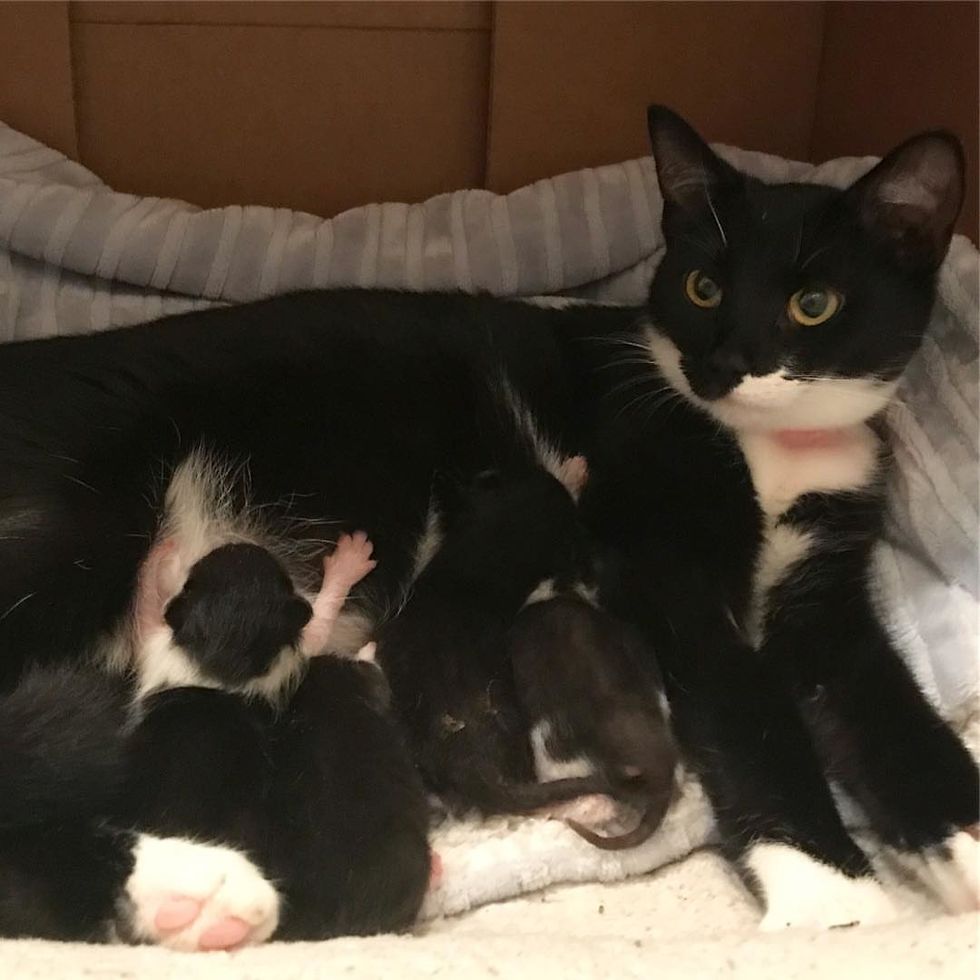 Jen @pokeypotpie
Jen, a foster for LDCRF, rushed to get them. By the time she arrived, the cat mom had delivered five kittens. "I couldn't imagine leaving her at the kennel while she was in such a vulnerable state," Jen told Love Meow. "I scooped up the little family and brought them home."

Two weaker kittens lost their fight despite their tireless efforts to save them. The other three babies were nursing and getting stronger each day.
The mom cat whom they named Peregrine, immediately took a liking to her foster parents. "While mom tries to be a good mother, she is also very much a kitten herself. She just wanted to be a lap cat who gets to snuggle and nuzzle her humans."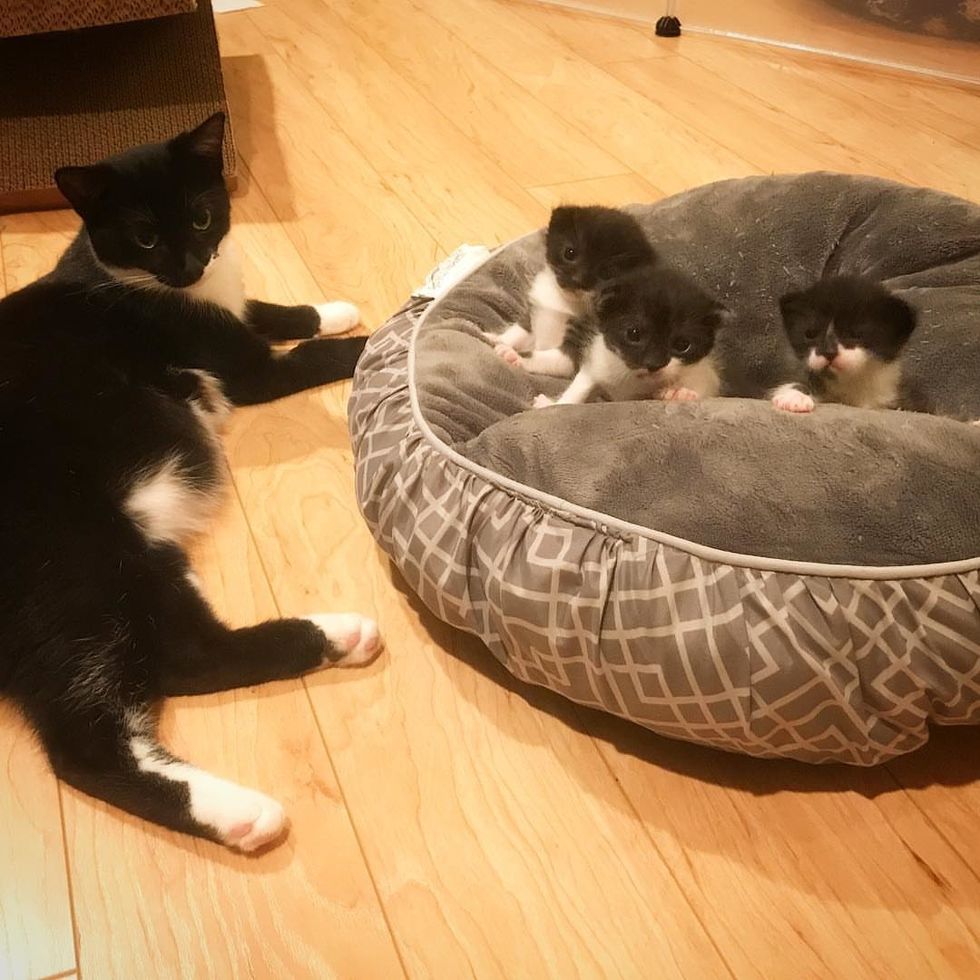 Jen @pokeypotpie
The three tuxedo babies, Merlin, Kestrel, and Kite share an incredible resemblance to their mom. They are all wearing their spiffy tuxedos and adorable half-mustaches.

Kite (right) is the most active of the litter. He has three times as much energy and penchant for trouble as his brothers.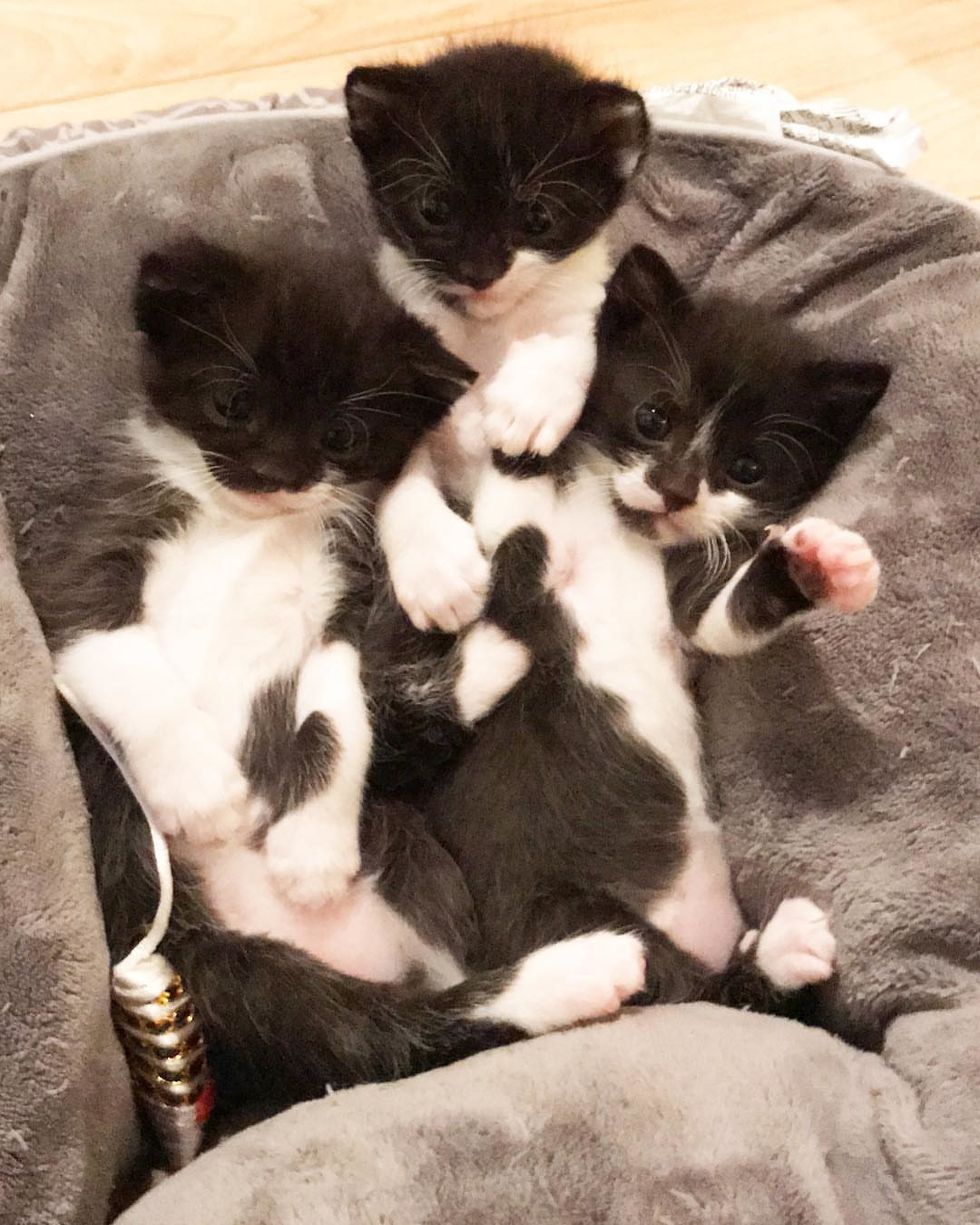 Jen @pokeypotpie
Peregrine lets her foster mom help her care for the kittens and will follow her around, asking for cuddles.
"She is truly one of the sweetest and most easy-going cats I have ever met."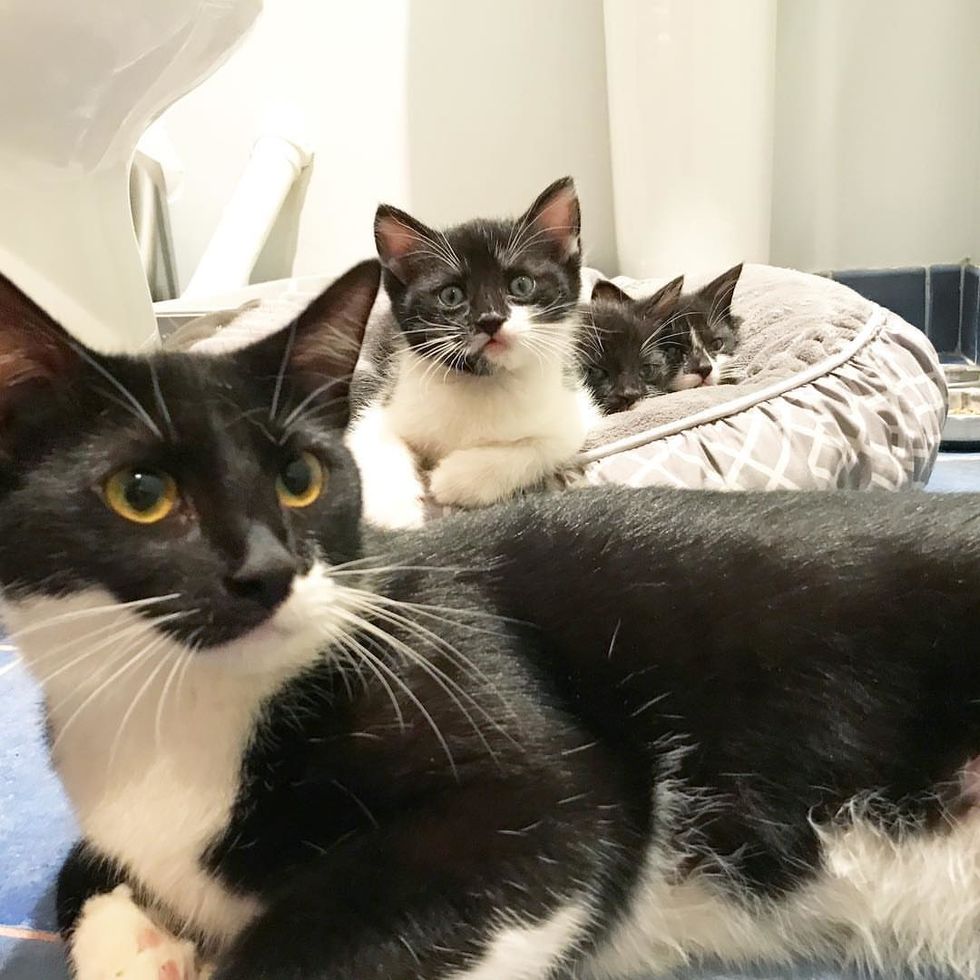 Jen @pokeypotpie
Copy cats?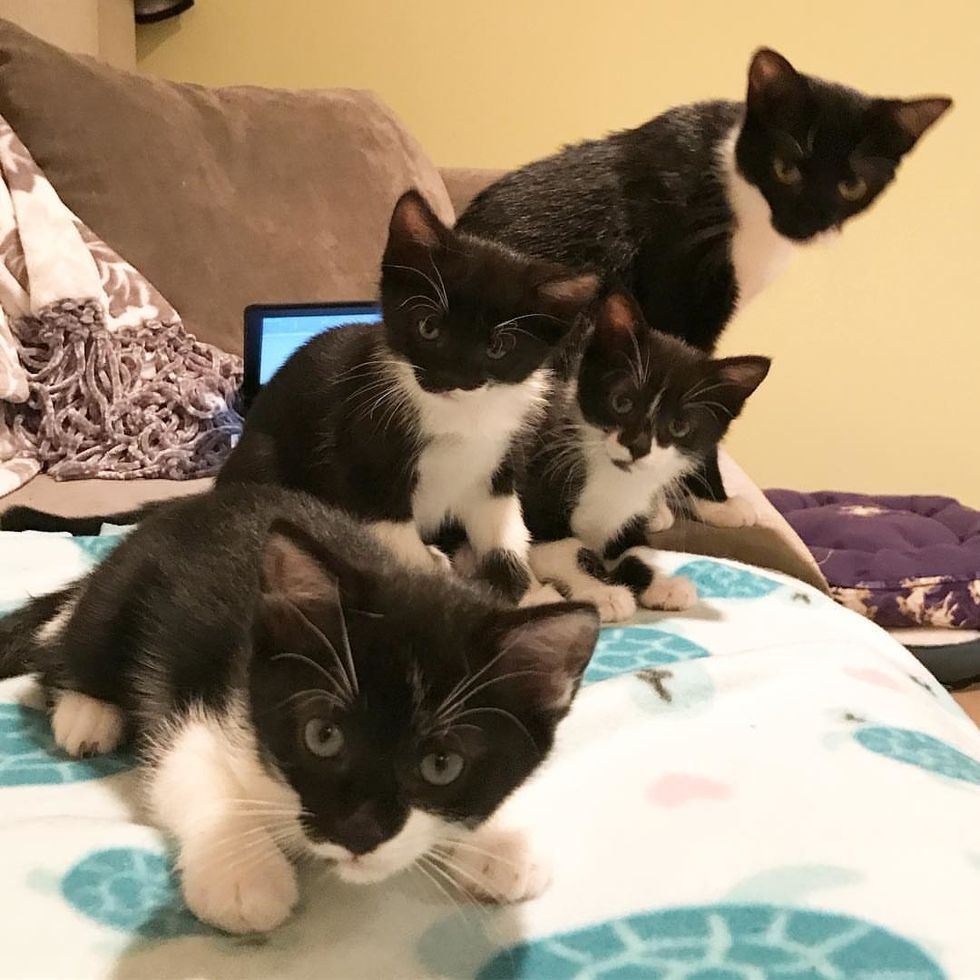 Jen @pokeypotpie
The tuxedos decided to nest in their cat tree together. The family resemblance is incredible!
While kittens find homes quickly, it often takes longer for the moms to get adopted. "I truly hope Peregrine finds a perfect forever home as soon as she's ready," Jen told Love Meow.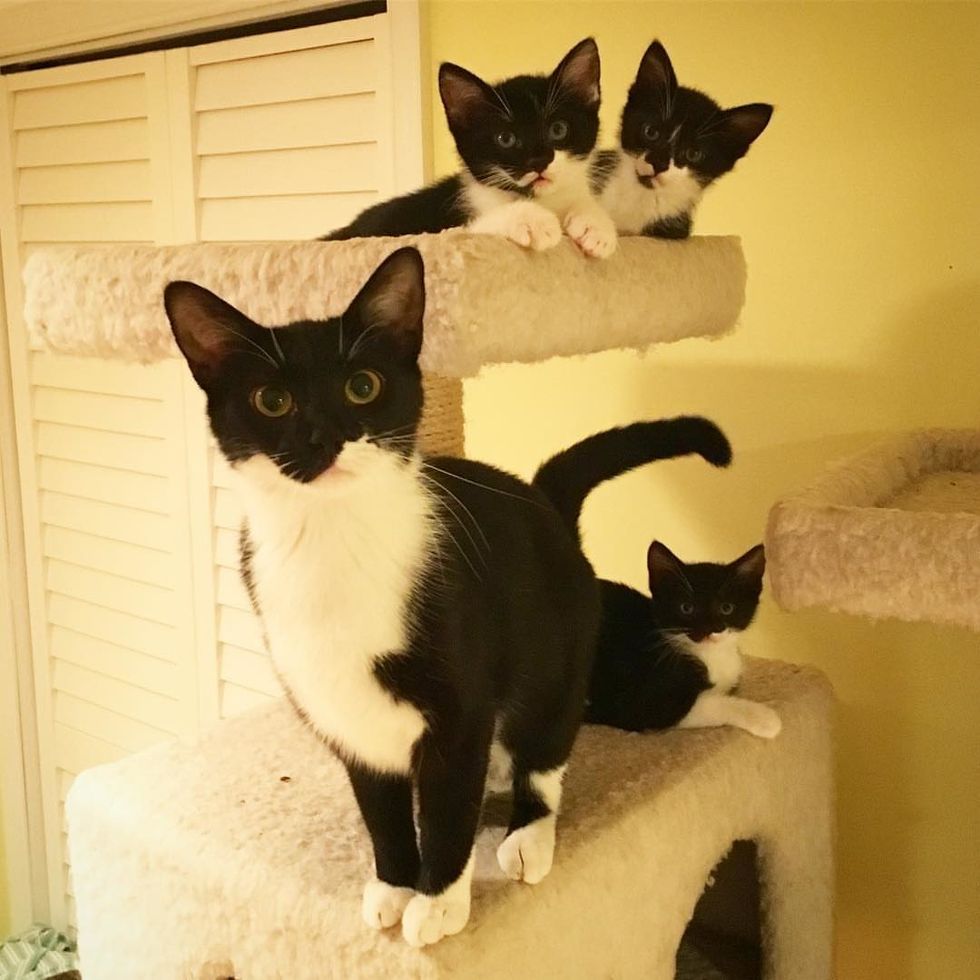 Jen @pokeypotpie
"Is there an echo in here?"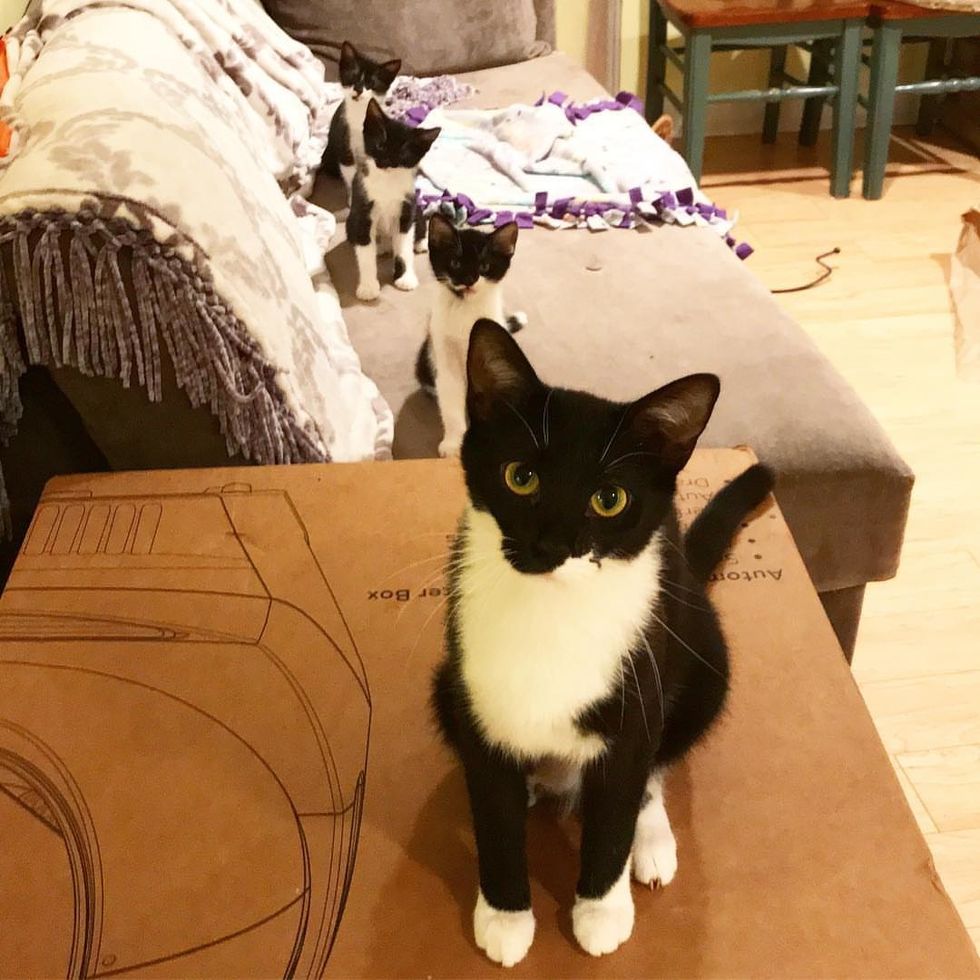 Jen @pokeypotpie
Peregrine has done a wonderful job raising her three little look-alikes and is almost ready to find a home where she can be the center of attention.
"Mustaches and cute run in this family," Jen said.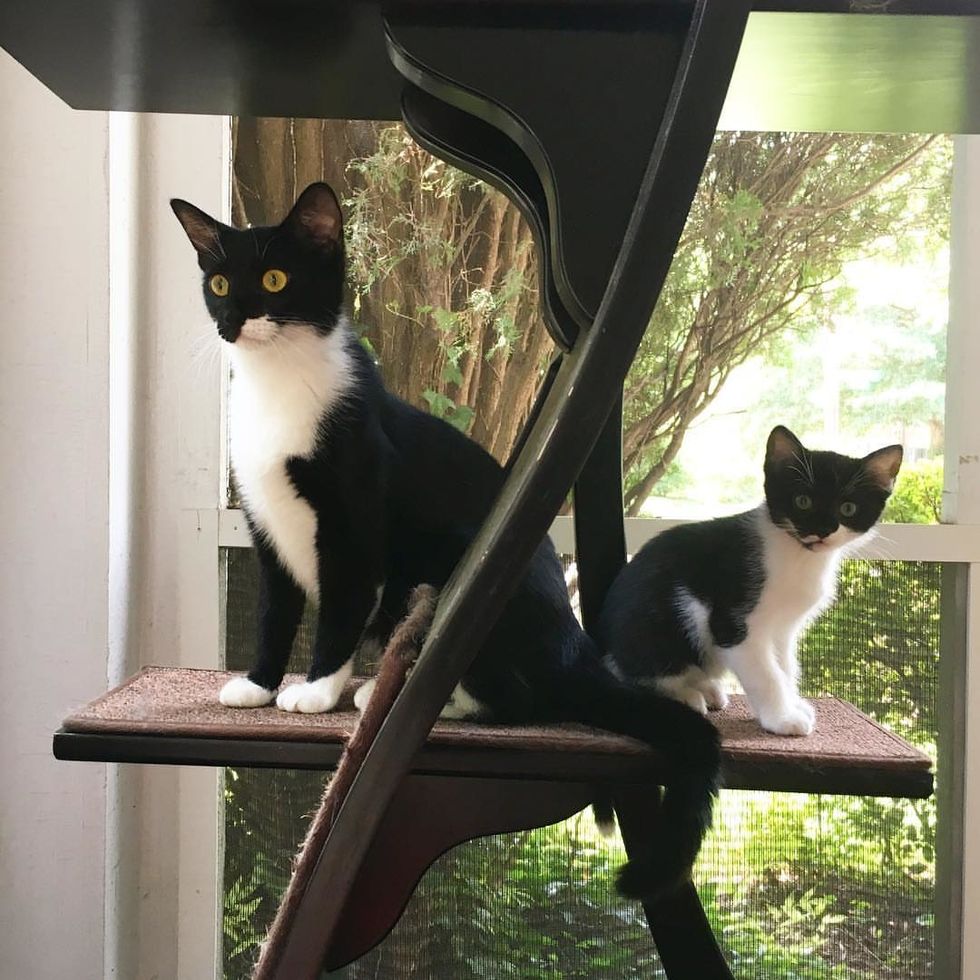 Jen @pokeypotpie
The kittens are 10 weeks old now and have blossomed into handsome and charming little kitties.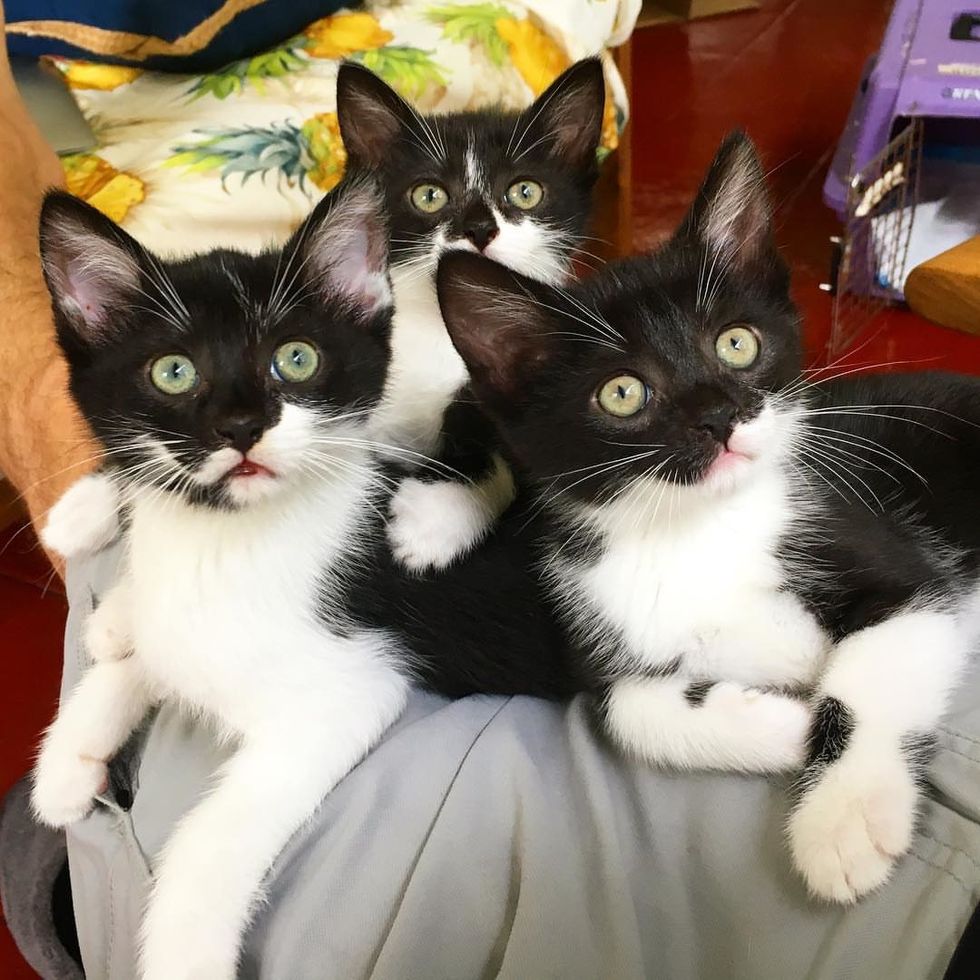 Jen @pokeypotpie
Follow updates on this tuxedo family on Instagram.
The Mighty Kite!
Share this story with your friends.
Related story: Deaf Cat Mom Gets Help for Her Surviving Kittens and Can't Stop Purring