A cat lived outside and slept on leaves until he ran into people that changed his life.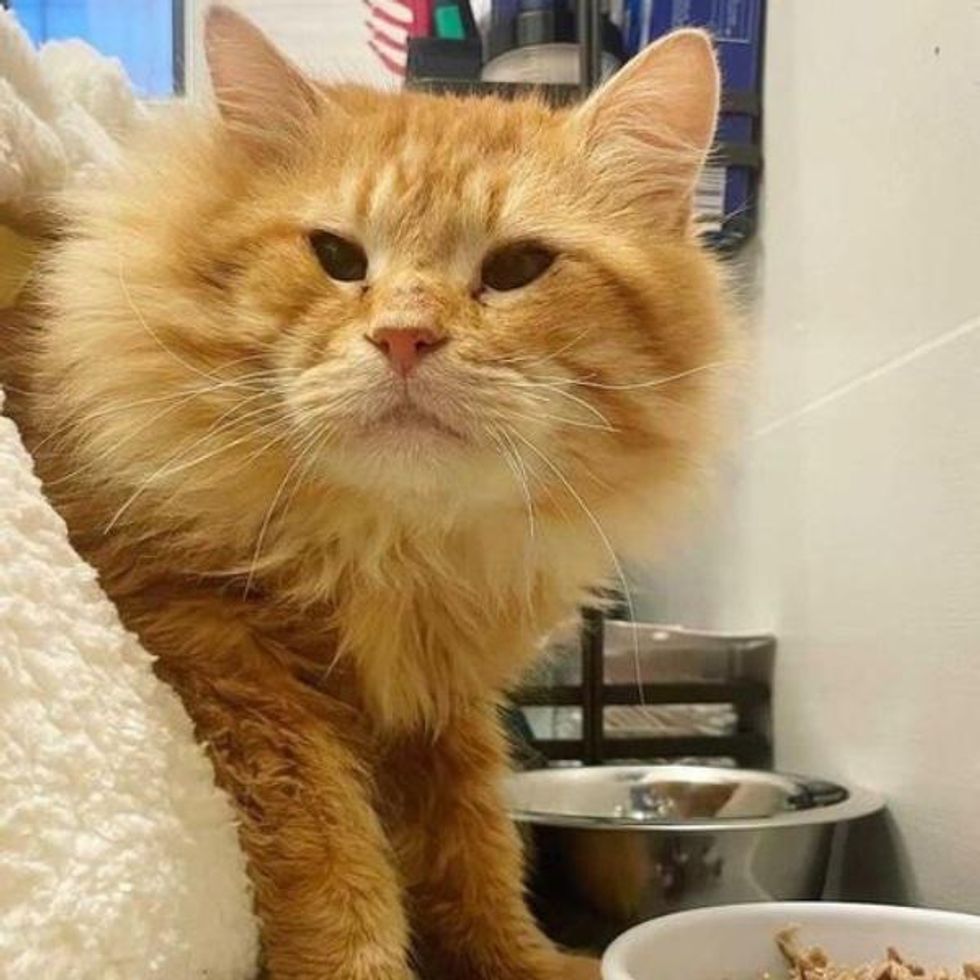 Morpheus the catLittle Wanderers NYC
Morpheus, a long-haired orange cat, was found roaming the streets and sleeping on leaves for comfort. He was hungry, rough around the edges and clearly needed medical attention.
A few concerned neighbors provided food and water. They worked with Little Wanderers NYC to set out a plan to bring him to safety. The cat was shy and nervous around people but didn't run away as if he knew he needed their help.
After years weathering the elements, Morpheus was finally off the streets and had a foster home awaiting his arrival.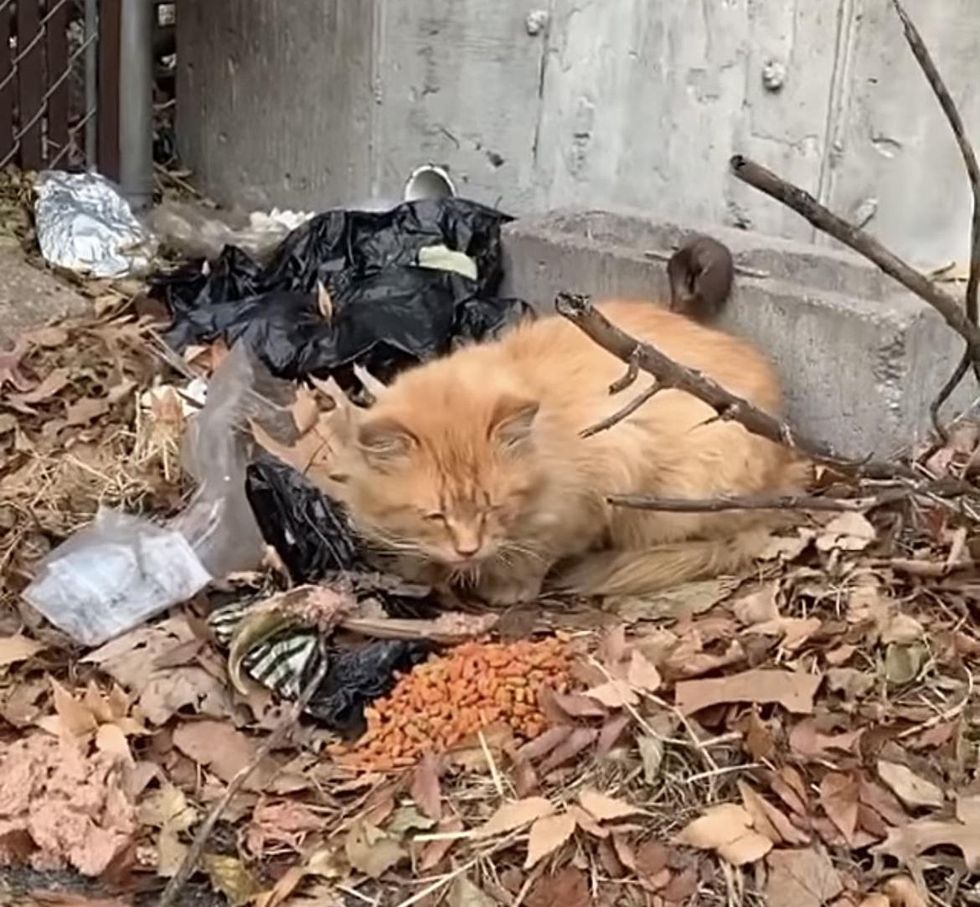 He was found living outside on the streetsLittle Wanderers NYC
The orange tabby was estimated to be six years old and had spent most of his years in the outdoors, running away from people until now. Morpheus could barely open his eyes due to an abnormality of the eyelids, and had been dealing with it his whole life.
"He was born with a condition called eyelid entropion in which part of his eyelid was folded in towards his eyeball, in both eyes," Little Wanderers NYC shared with Love Meow.
Little Wanderers NYC
"This folded eyelid scratched and irritated the surface of both of his eyes, and he required ophthalmic surgery to repair the condition. Morpheus was half blind and FIV positive, but this boy is a survivor and was ready for rescue."
An experienced foster volunteer took him on and gave him a quiet space to decompress.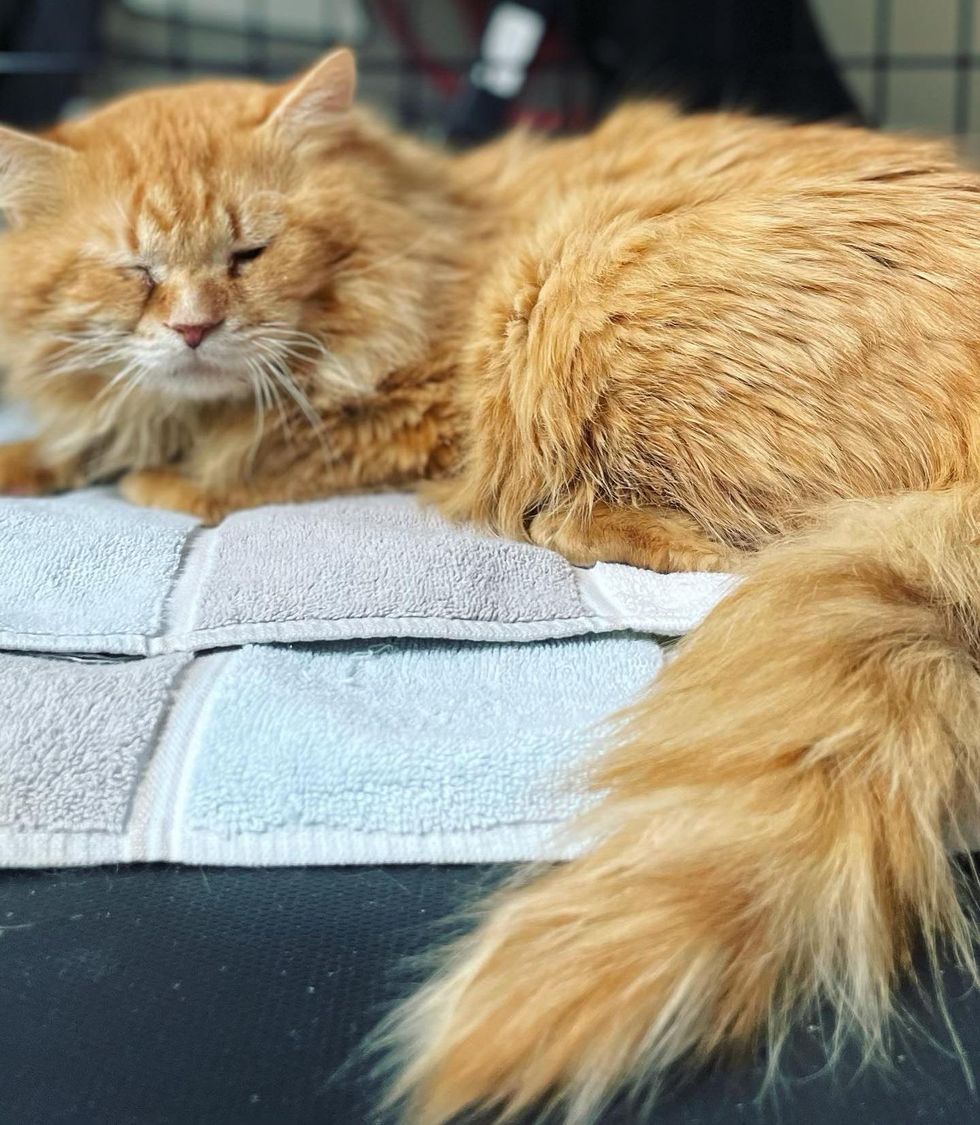 Morpheus was safe after years as a strayLittle Wanderers NYC
Morpheus was so pleased with the copious amount of food to fill his belly and plenty of soft things to cozy up with.

For the first time in a while, he felt safe and content. He was able to rest without worrying about where his next meal would come from.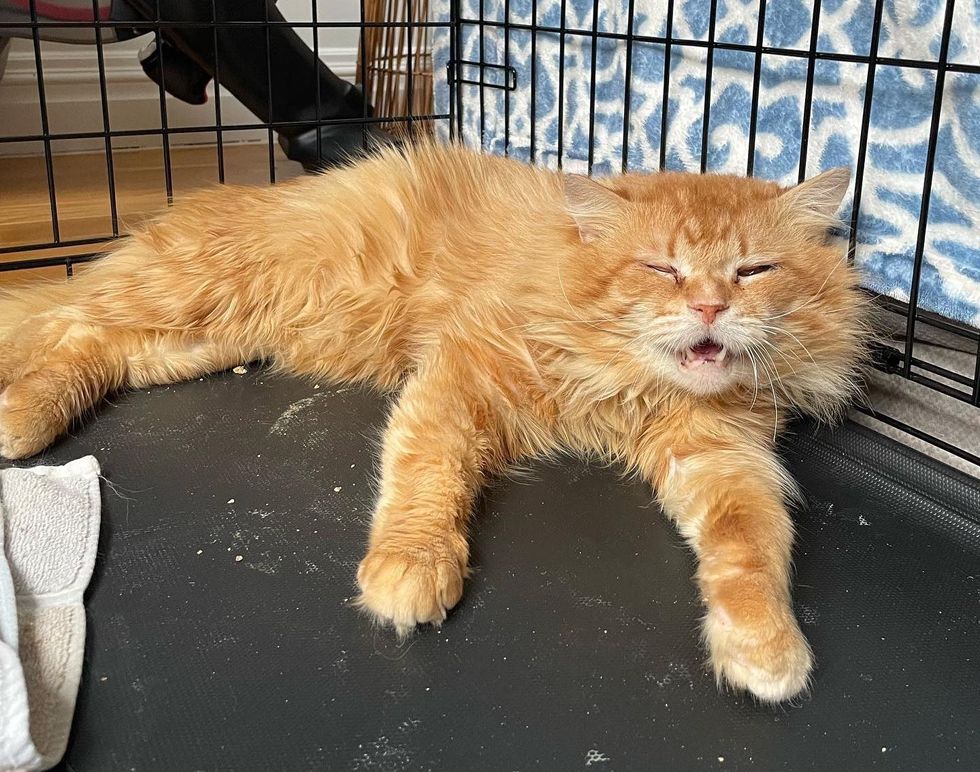 He was born with a condition called entropionLittle Wanderers NYC
While Morpheus was patiently waiting for his scheduled surgery, he was healing from an upper respiratory infection, making good gains, and slowly coming out of his shell.

His surgery was successful and the sweet boy was so much happier and more relaxed now that he was pain-free.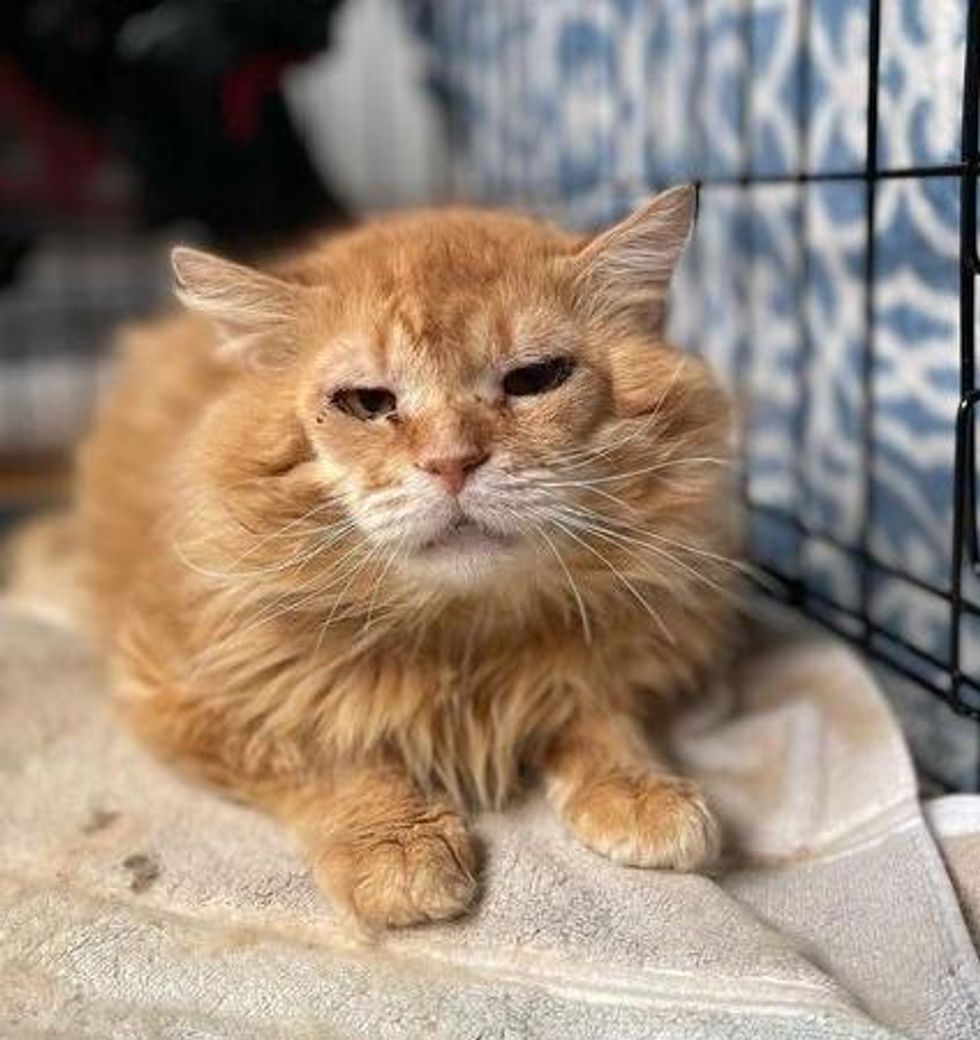 His surgery was a successLittle Wanderers NYC
"After surgery and lots of vetting, he convalesced and made a great recovery. He looks like a different cat."
Morpheus was friendly to other cats in the house and enjoyed their company. By watching them interact with people, he was encouraged to be brave.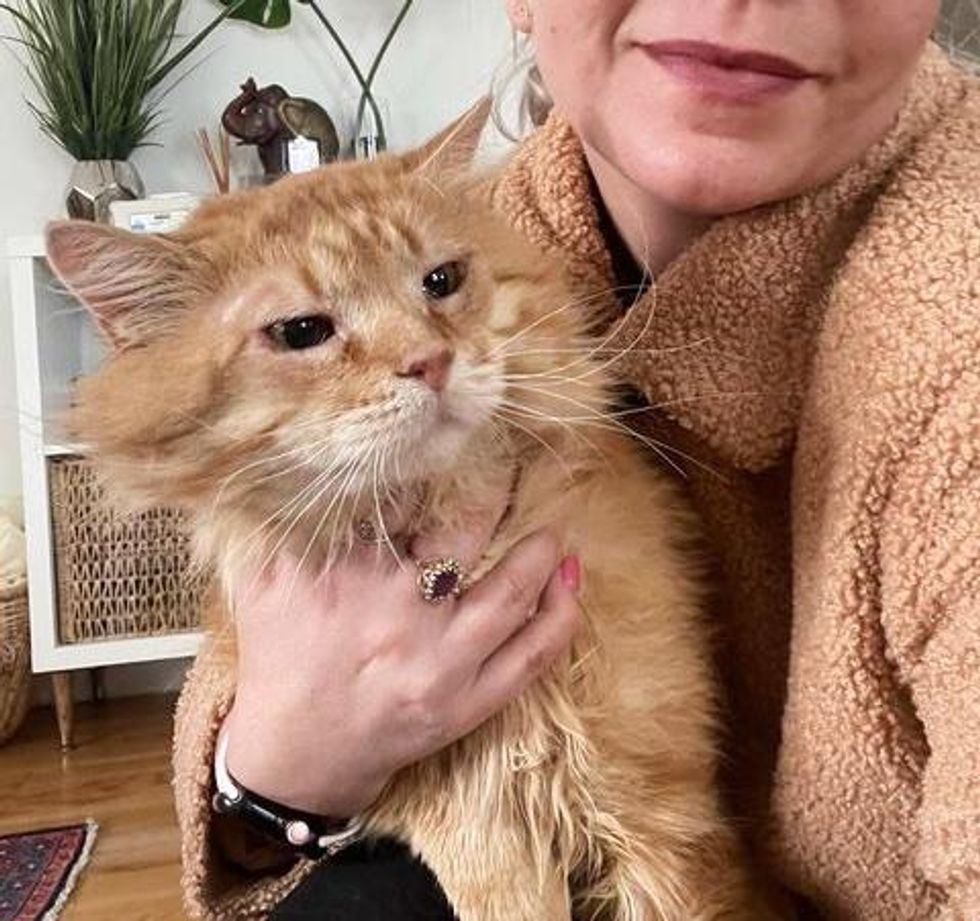 Little Wanderers NYC
"He gets along with other cats and loves to seek them out. Morpheus is also really into wet food. It will be gone before you even blink," Morpheus' foster carer shared.

Morpheus was shy but always curious about his surroundings and wanting to know what people were doing.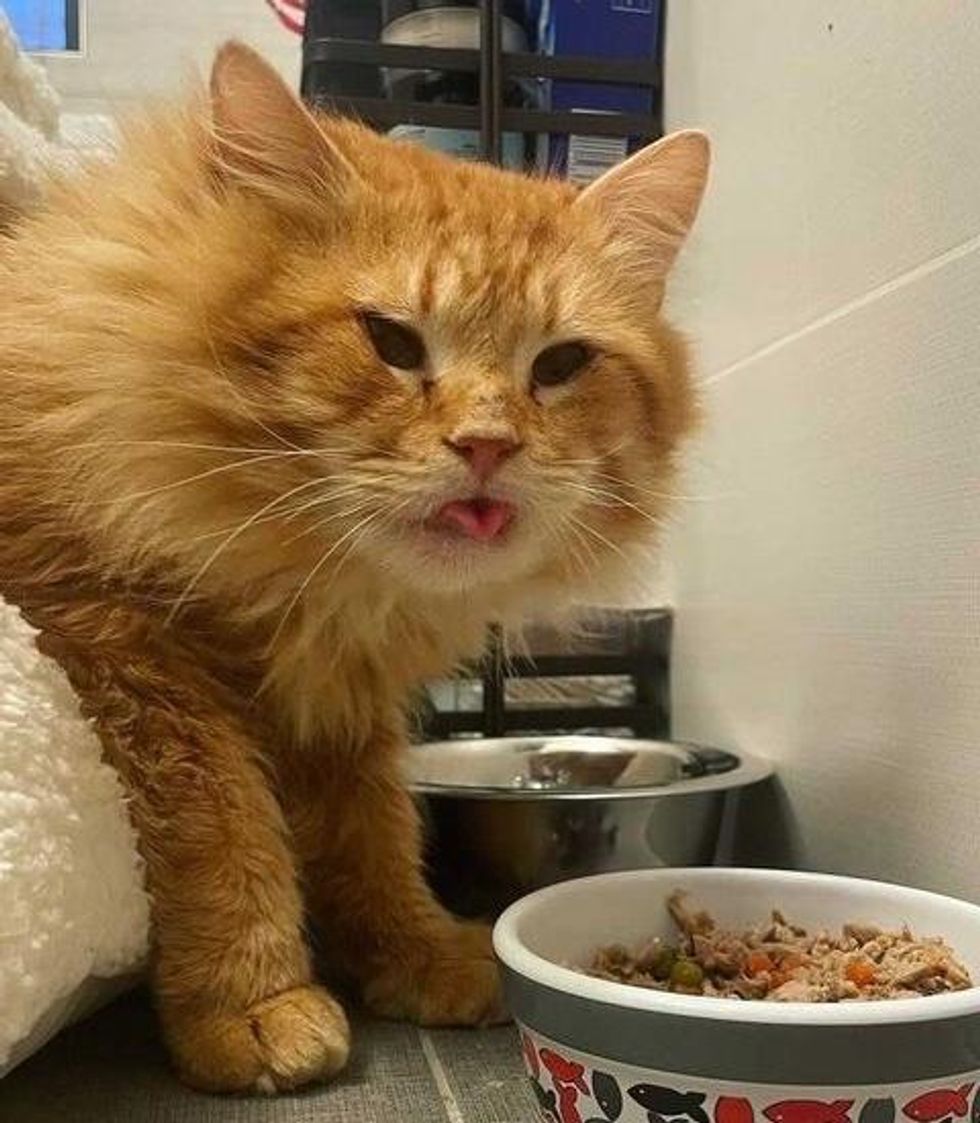 Little Wanderers NYC
After months of recovery and socialization, the orange tabby was ready to find a place of his own. His fur grew soft and silky and he learned to appreciate head scratches and treats.
"He is playful, gentle and wants so desperately to be loved and fit in. He has come such a long way being inside."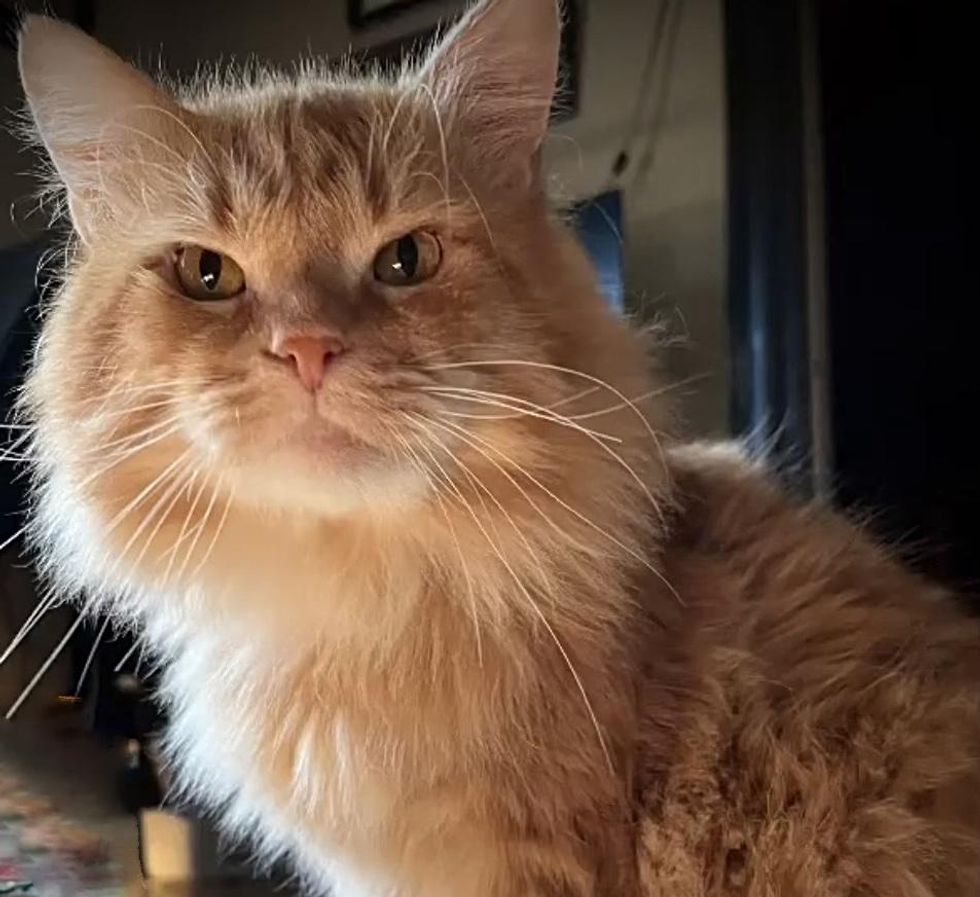 Morpheus has blossomed into a majestic, fluffy cat@monicafrancisclare
A wonderful family fell head over heels for Morpheus and decided to adopt him along with another former street cat, Keke.
Morpheus was on his merry way to his forever home with his new feline brother. They spent their first few weeks hiding under the couch, then claimed their new abode as their kingdom.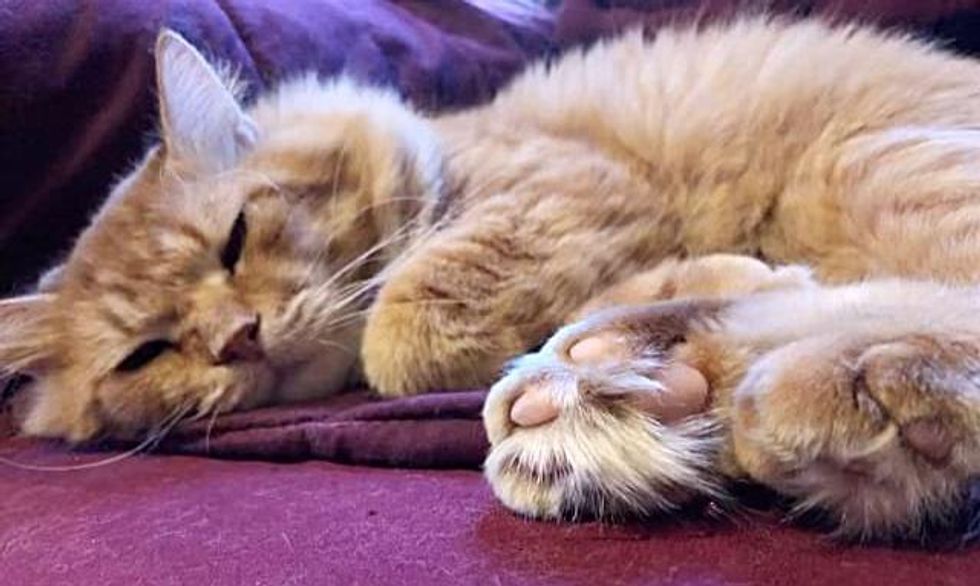 @monicafrancisclare
"(One night), I woke up to the sounds of Morpheus having a midnight party (playing with toys). Week three started with Morpheus spending time on the couch instead of under it," Monica, the adopter, shared via Instagram.
Morpheus revels in the comfort of his new throne (the couch). He adores other resident cats and has started following his people around the house.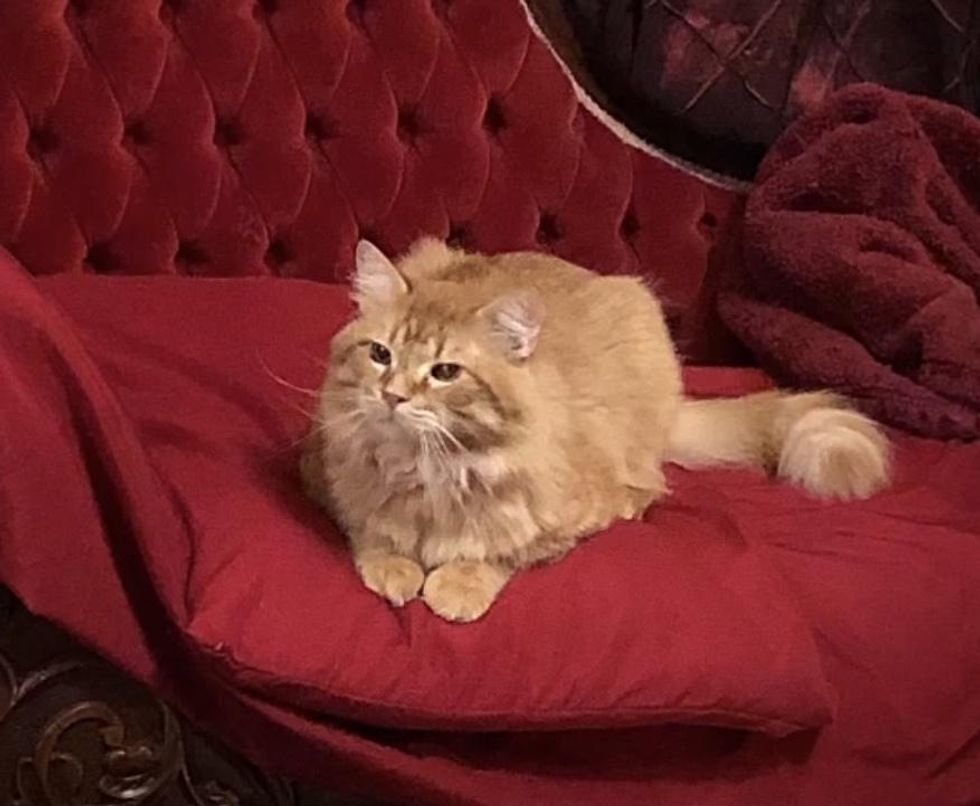 Morpheus and his throne@monicafrancisclare
"Now he lives happily ever after. Instead of sleeping on leaves and trash, he sleeps on antique red couches and has become a very happy, chubby, mush ball," Little Wanderers NYC shared.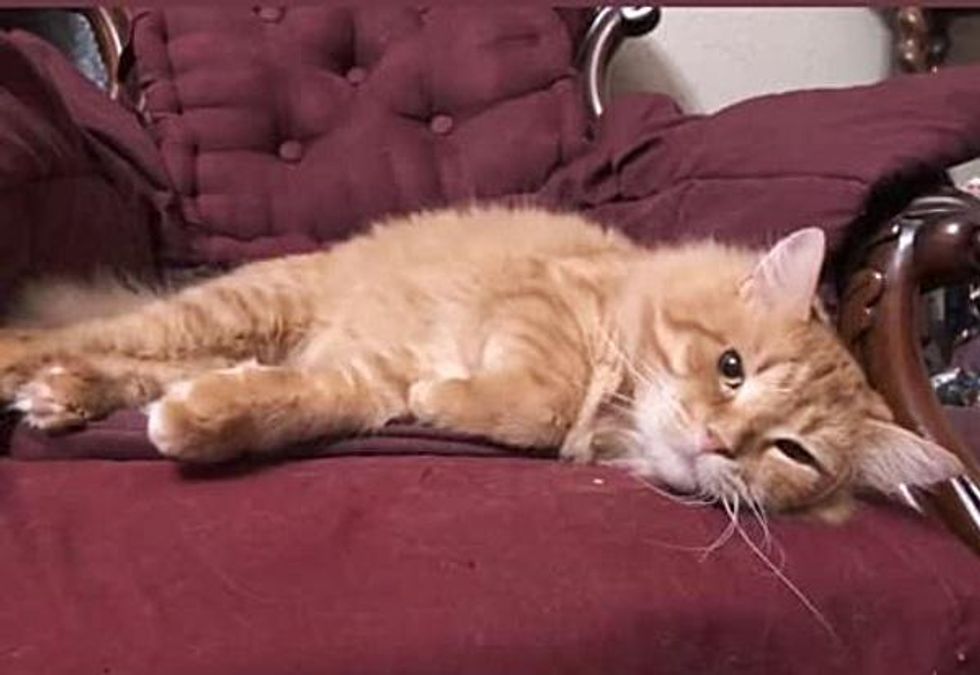 @monicafrancisclare
Share this story with your friends. Follow Little Wanderers NYC on Instagram @littlewanderersnyc and @littlewanderersadoptions. Follow Morpheus and his friends on Instagram @monicafrancisclare.
Related story: Two Kittens Wander Up to a House, Walk into Carriers and Ready to Leave the Streets Behind