A cat wandered into the backyard of a shelter crying for attention until someone let him in.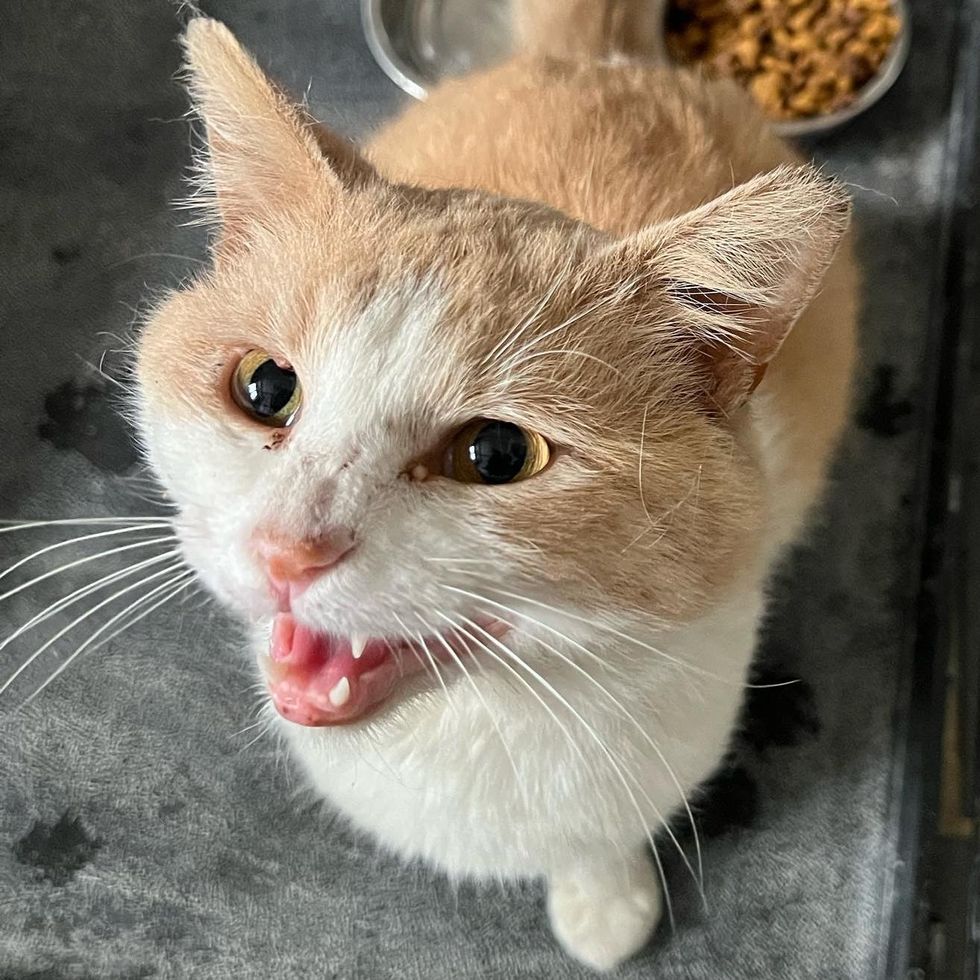 Sigmund the catDetroit Community Cat Rescue
Detroit Community Cat Rescue (DCCR) has helped countless cats and kittens over the years. An outdoor tomcat somehow found his way to the shelter a few months ago, all by himself.
One morning, Liz Haack, DCCR Shelter Manager, was in one of the community rooms at the shelter when she heard a cat crying loudly in the backyard.
She looked out the window and saw an orange and white cat walking through the area and up to the house.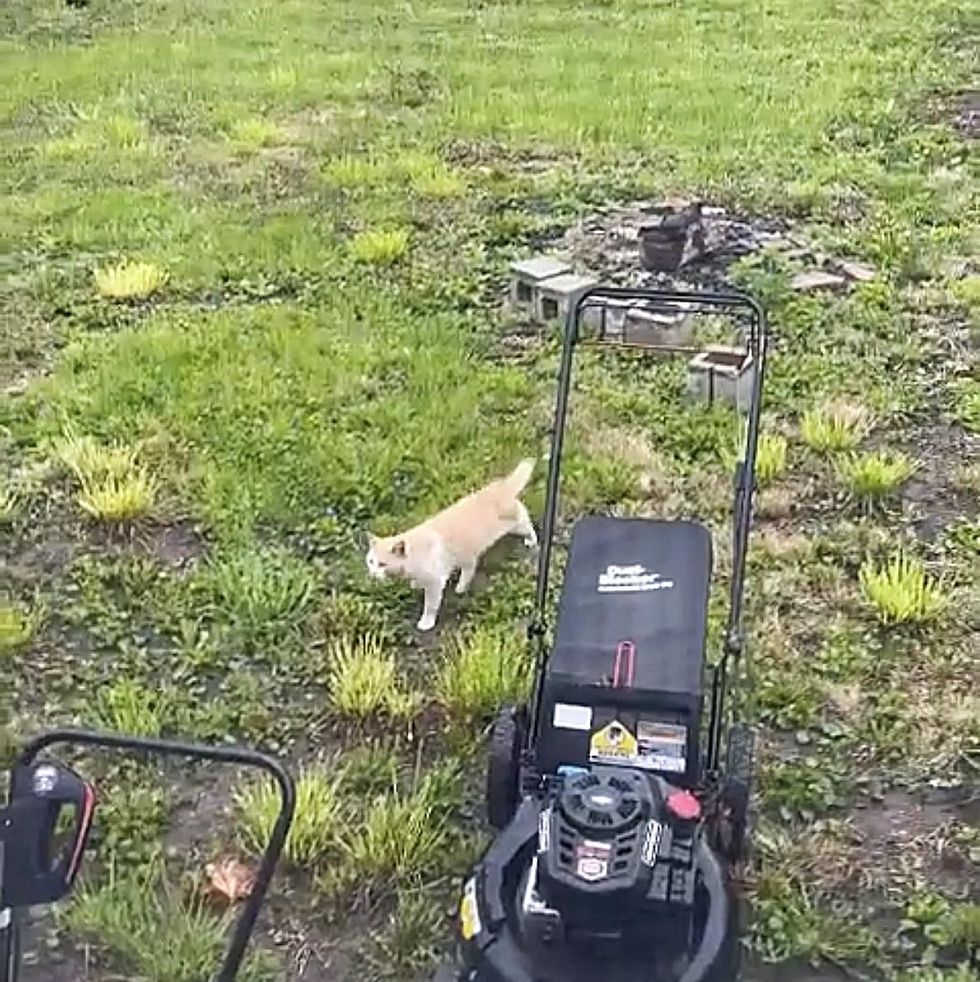 Siggy showed up in the backyard of the shelter all by himselfDetroit Community Cat Rescue
"Apparently, he knew right where to come," Liz shared with Love Meow. "I ran outside to the driveway with a can of food."

As soon as the cat heard the opening of the tin can, he came sprinting under the wooden gate and headed right toward Liz. He was so hungry, very friendly, and couldn't get enough of pets.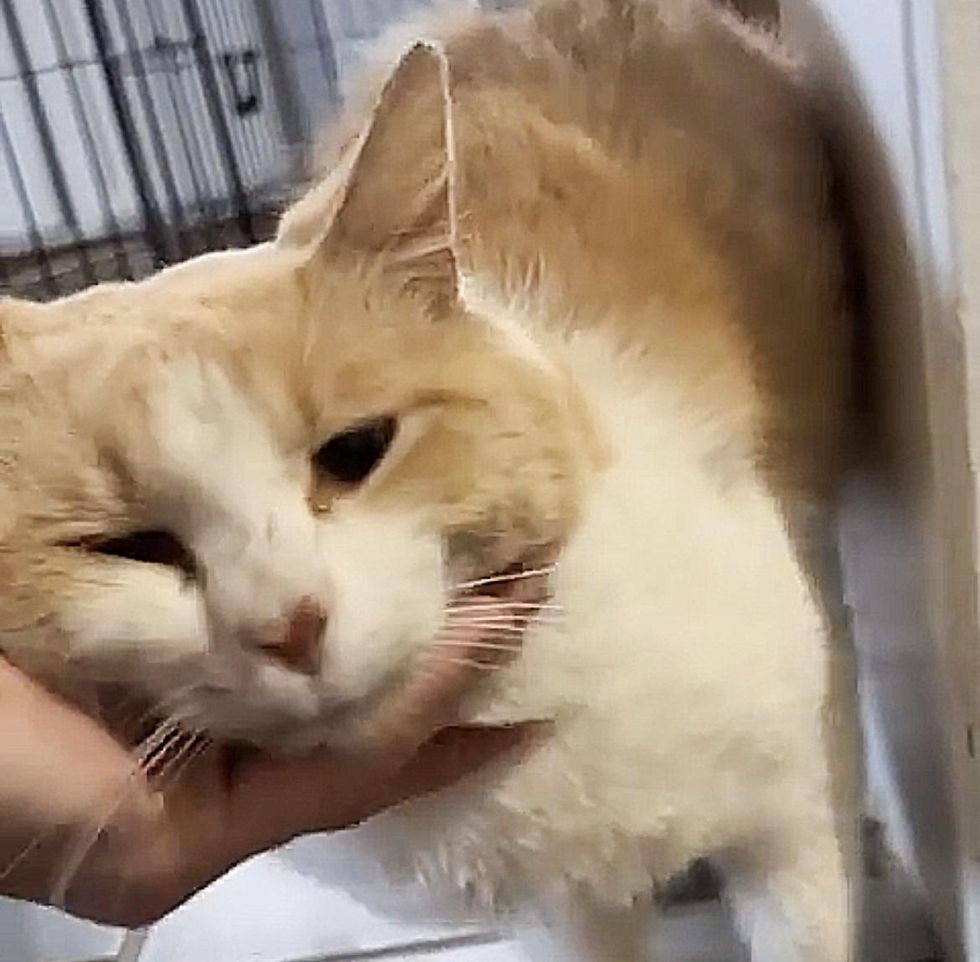 He cried loudly until someone from the shelter let him inDetroit Community Cat Rescue
"I quickly got permission from the director to try to bring him in. He let me pick him up with no issues and seemed so happy to be taken inside."
The orange and white cat was lovingly named Sigmund (aka Siggy) and estimated to be 3-5 years old. He was a bit rough around the edges when he arrived, and had likely "lived outside his whole life".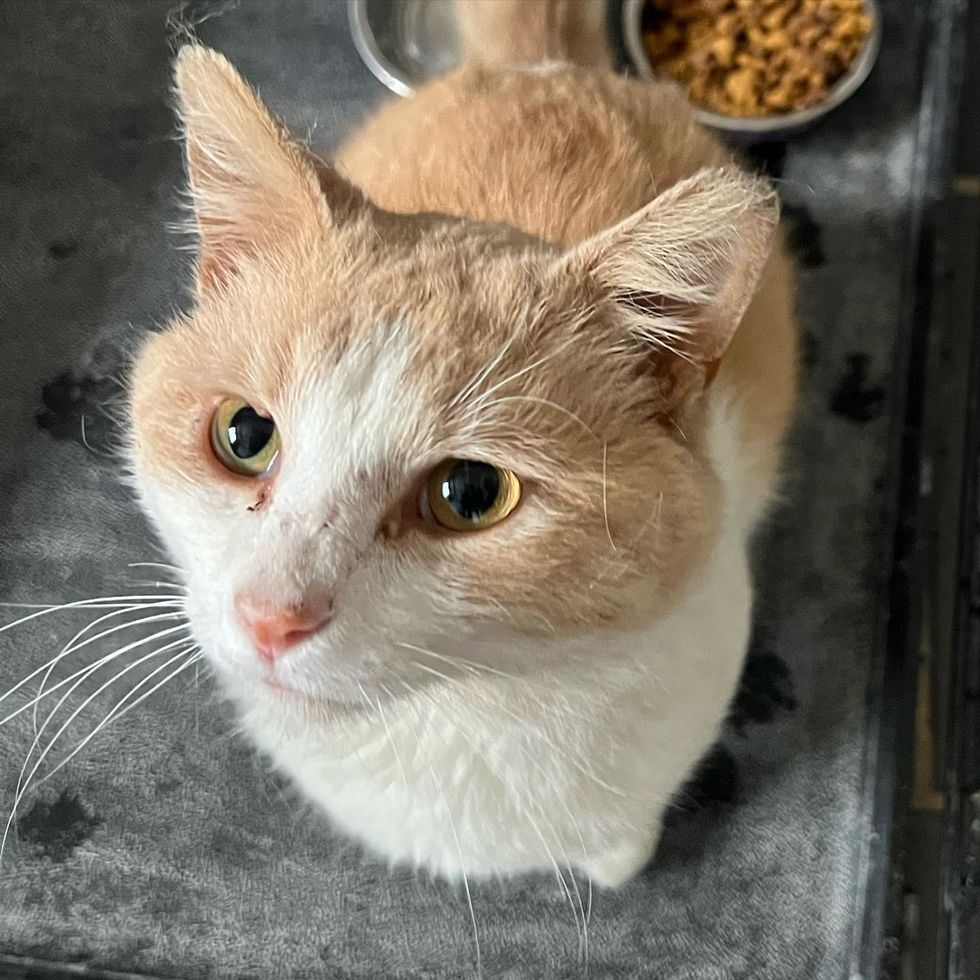 Detroit Community Cat Rescue
Sigmund had a lot to say from the start, and never tired of asking for attention. He was eager to be loved knowing he was in a safe place and would never have to fend for himself again.
"He was very outgoing. Even when I brought him inside, he was never shy or nervous. He was very vocal and demanded pets whenever someone was around at the shelter," Liz shared with Love Meow.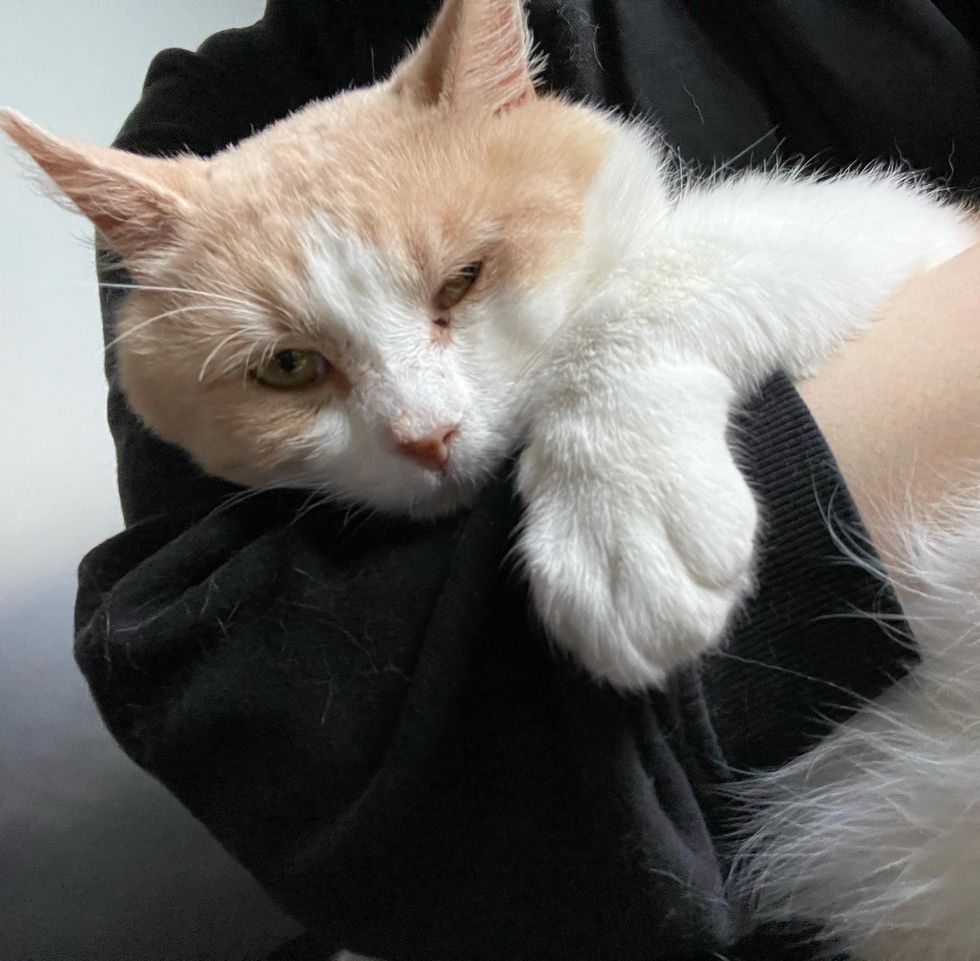 Detroit Community Cat Rescue
"He is one of the sweetest cats ever. He looks kind of rough and tough but he's a big lover."
Siggy quickly blossomed into an affectionate cuddle-bug with a purr motor that runs constantly. He tested positive for FIV (feline immunodeficiency virus), but that doesn't stop him from living a long, healthy, normal life.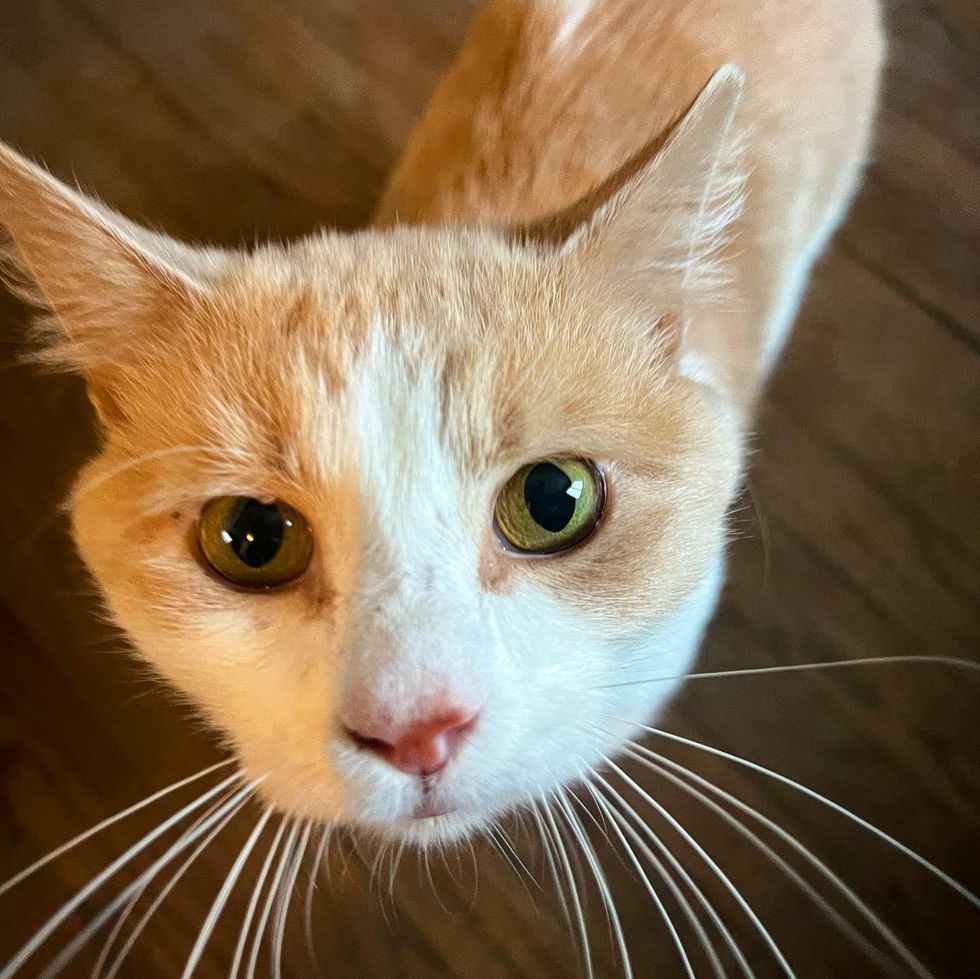 Detroit Community Cat Rescue
"This guy is a total beefcake meets playful sweetheart. He loves getting brushed, and lots of attention. He does not love other male cats, and when you stop petting him on his giant head."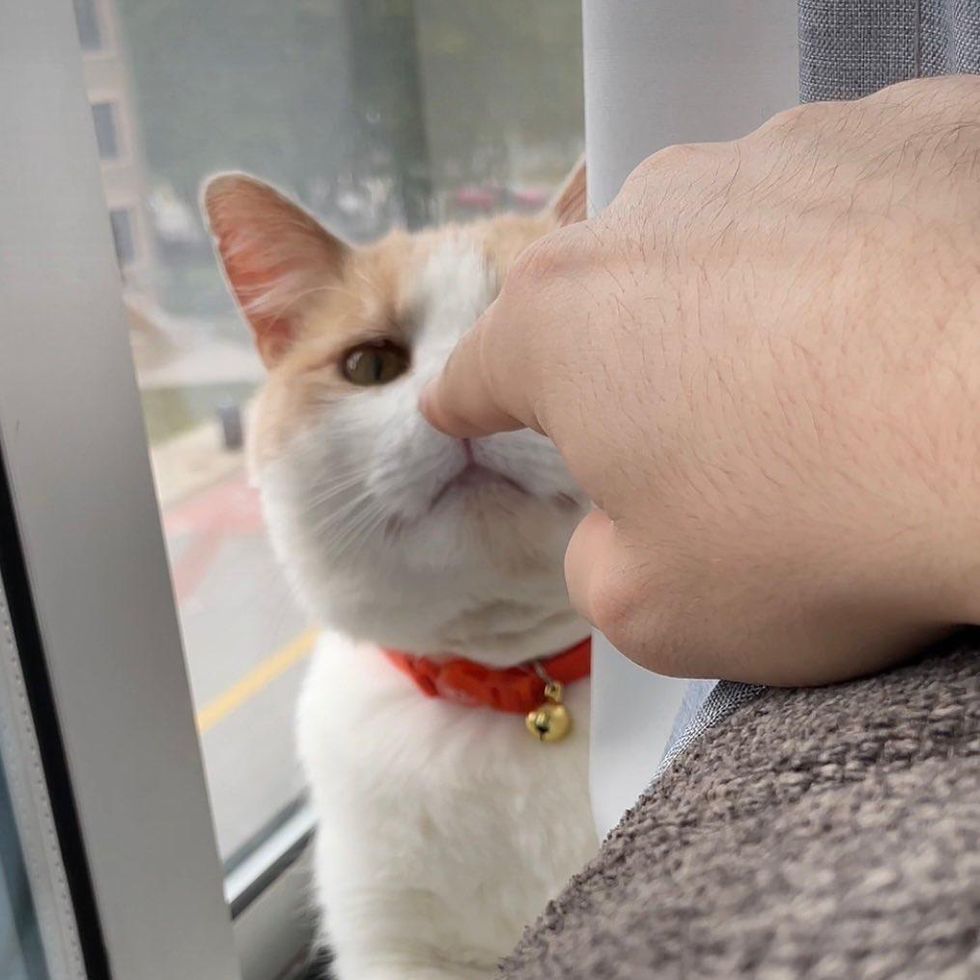 Detroit Community Cat Rescue
After having roamed the outdoors for most of his life, Sigmund was more than ready to settle down in a place of his own.
He was patiently waiting for the special someone who would open their home and heart to a cat like him.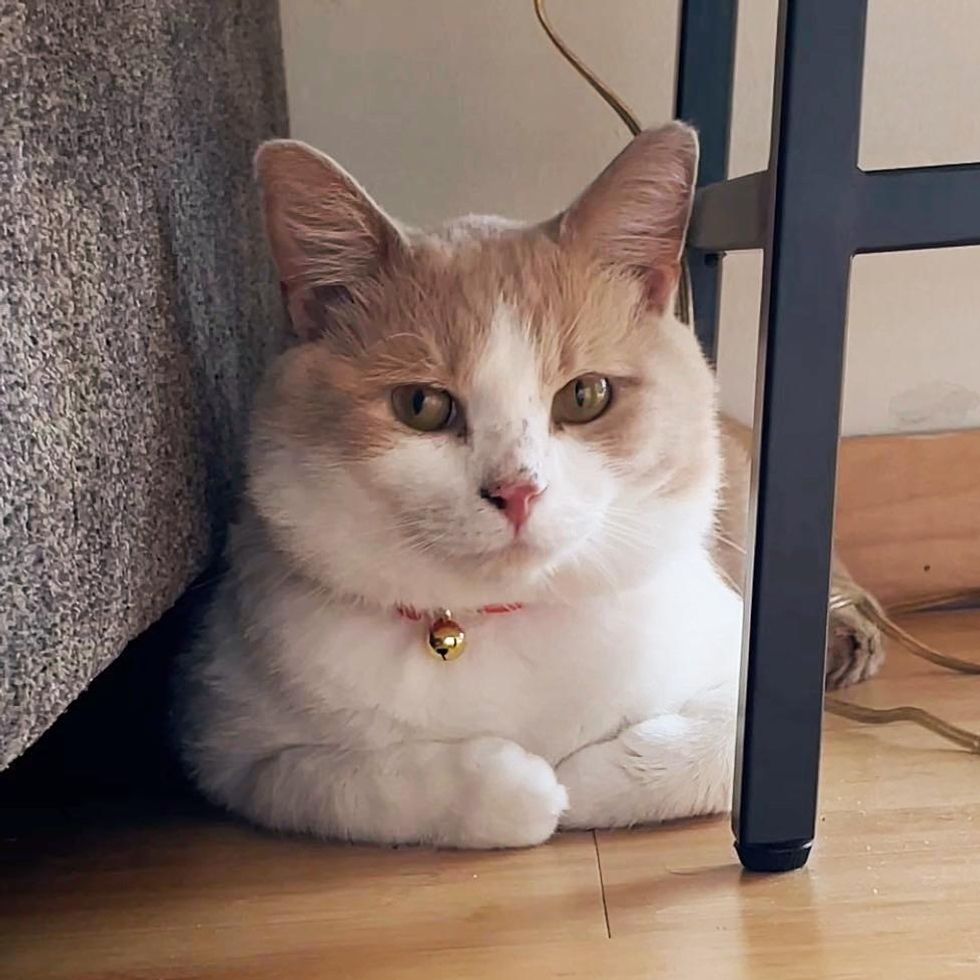 He's blossomed into a happy, healthy indoor catDetroit Community Cat Rescue
Siggy spent months at the shelter until a young man came across his story and fell head over heels for the sweet cat. The young man sent in his application as he was committed to giving Sigmund his happily-ever-after.
Now, Siggy has a warm lap to sit on, on demand, and he couldn't be happier.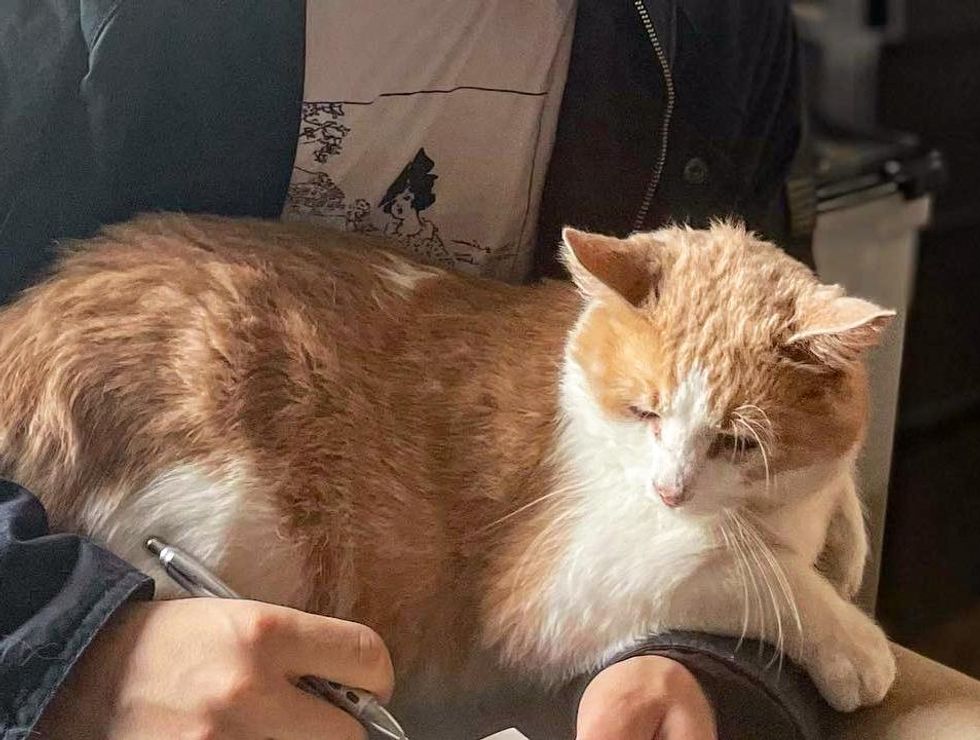 Sigmund is now with his forever humanDetroit Community Cat Rescue
"Siggy waited a long time for the right person to walk into our shelter, to realize that FIV+ cats are deserving of love as well. We are so glad his time has come."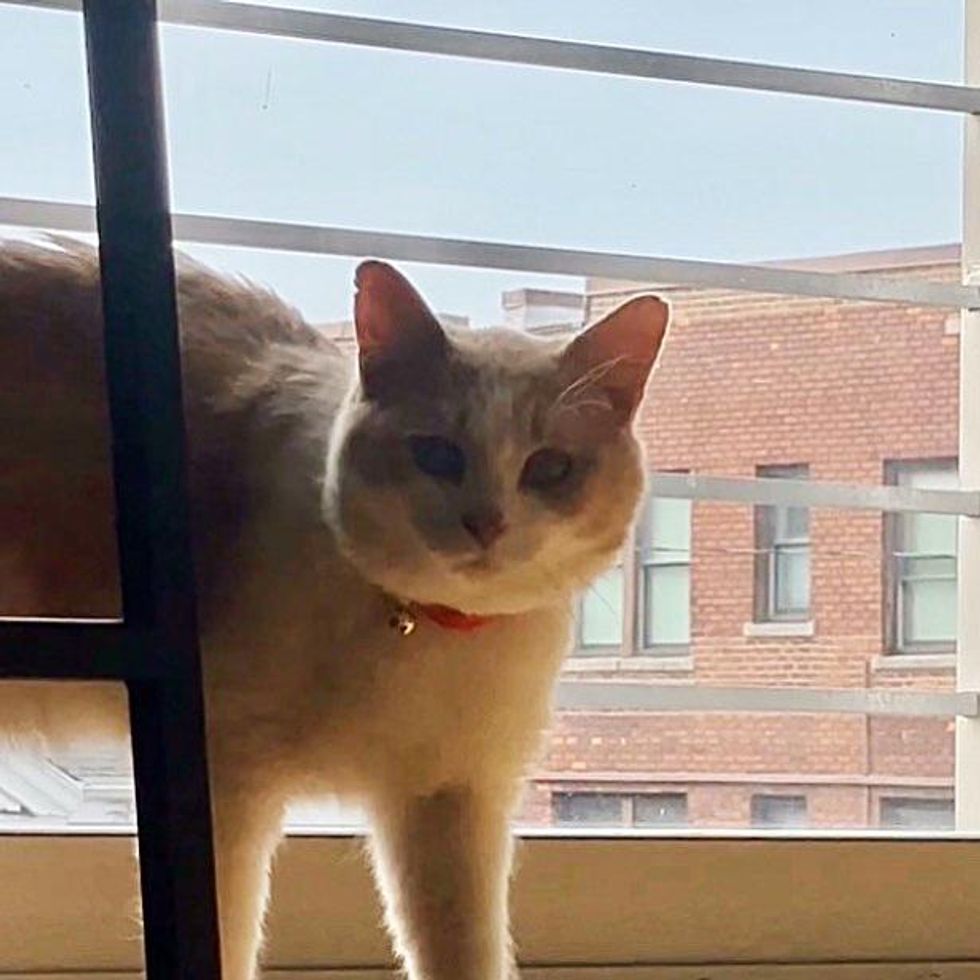 He now runs the houseDetroit Community Cat Rescue
Share this story with your friends. To support DCCR's rescue efforts, follow Detroit Community Cat Rescue on Instagram @detroitcatrescue and Facebook.
Related story: Cat Walked Up to People for a Place to Stay, a Month Later, They Discovered She Was Pregnant All Along