Rescuers took in two bonded cats who had survived a car fire, but little did they know three other lives had also been saved.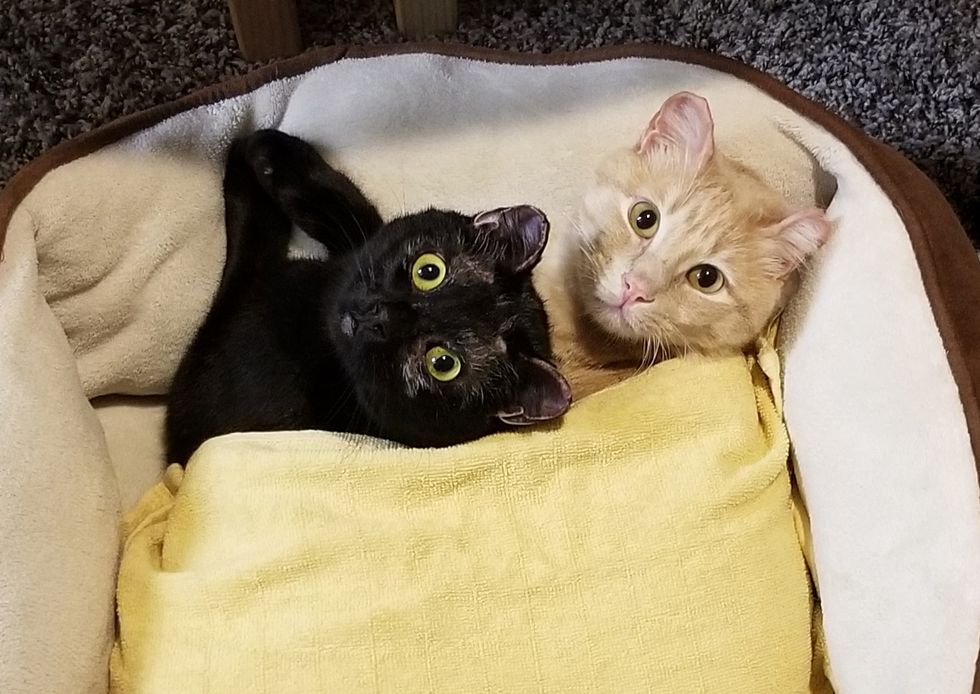 Motley Zoo Animal Rescue
"The cats lost their home when their people became homeless, and wound up living with them in a car," Motley Zoo Animal Rescue, a volunteer-run, foster-based rescue group in Washington state, shared with Love Meow.

The car they were living in later caught on fire. Thankfully, the pair made it out alive but suffered some minor burns. The rescue took them into their care and named them Jamie Sullivan and Landon Carter after characters from A Walk to Remember.
"Pretty soon after arriving, we realized that Jamie was gaining weight rapidly. Little did we know when we said we would take in this adorable duo that Jamie was expecting."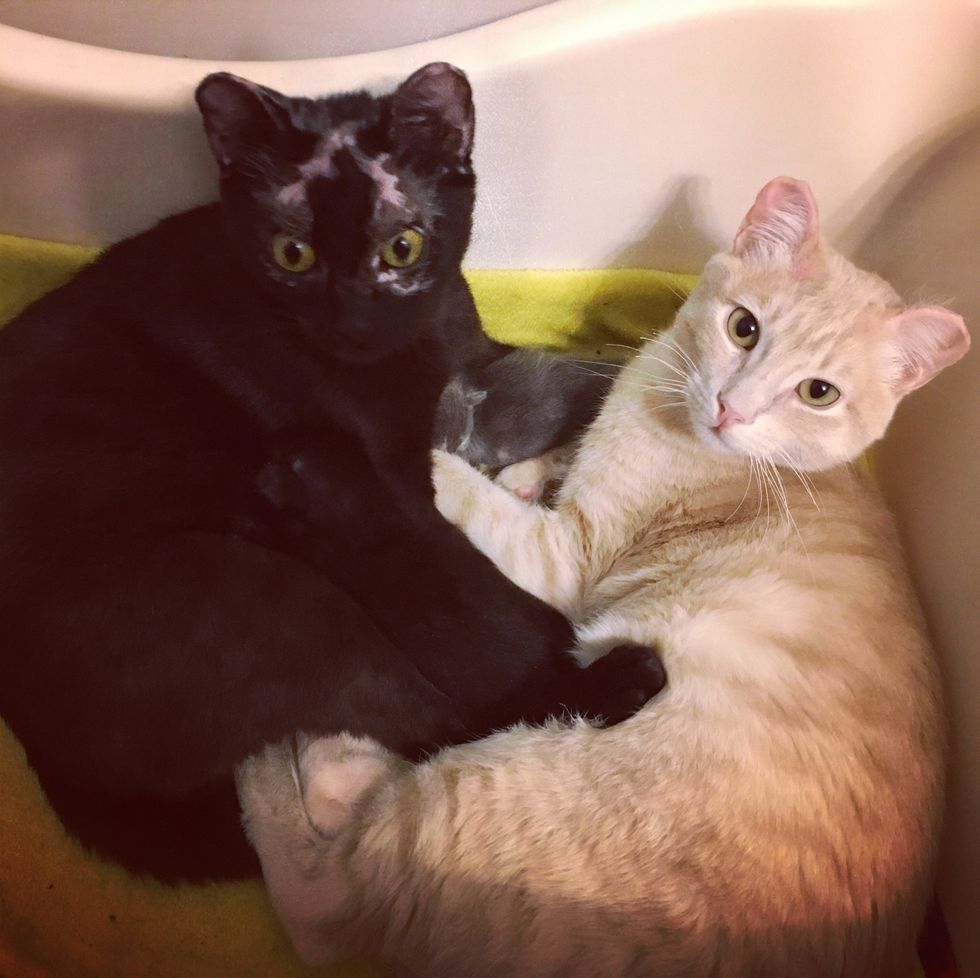 Pate at Motley Zoo Animal Rescue
They went to their foster home, awaiting the babies' arrival. Landon was neutered and Jamie would be spayed once she was done nursing

"It is normal to separate male cats from pregnant females and moms with babies because they are often a danger to new kittens," the rescue said. "But these two were inconsolable when we separated them, so back together they went."
When the babies were born, Landon was right next to Jamie, keeping her company and supporting her every way he could.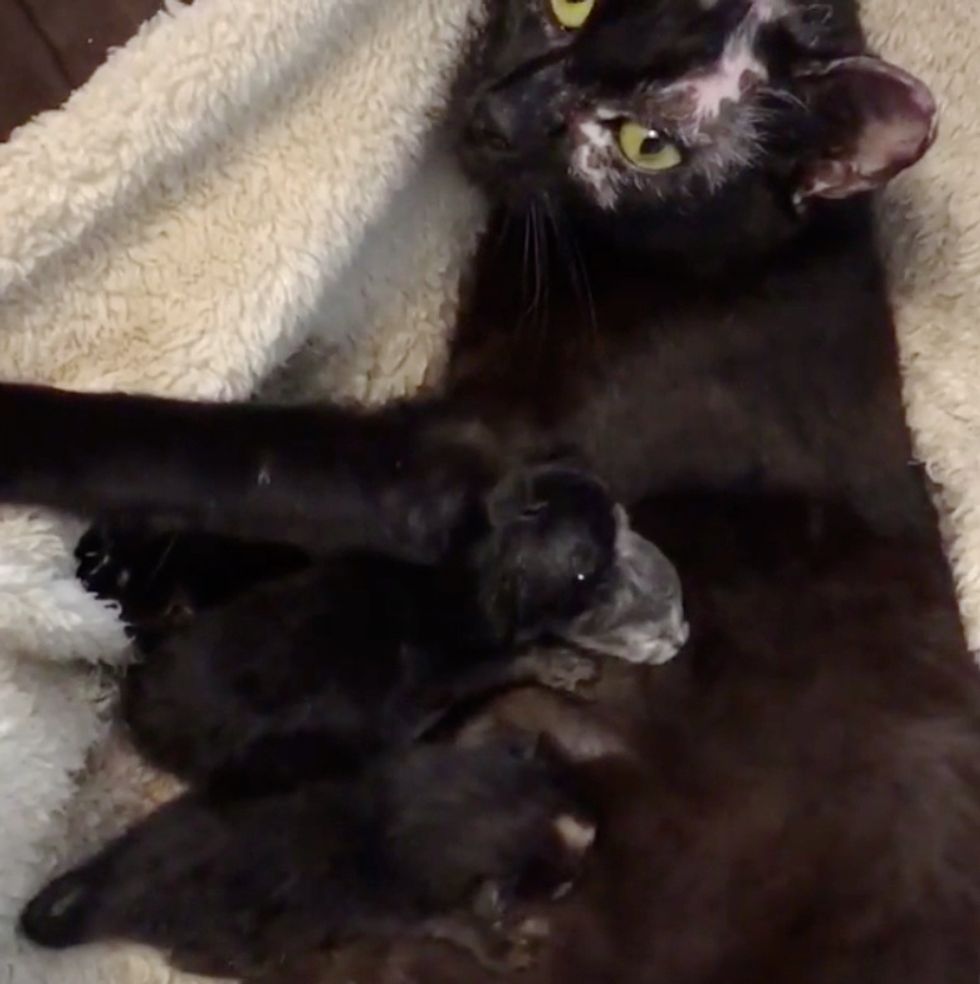 Pate at Motley Zoo Animal Rescue
He was never far from his little family, watching over their kittens, offering mom a helping paw whenever he could. He stepped in to look after the little ones so Jamie could take a break to replenish and recharge.
"He was a model dad, helping his partner care for and raise their babies."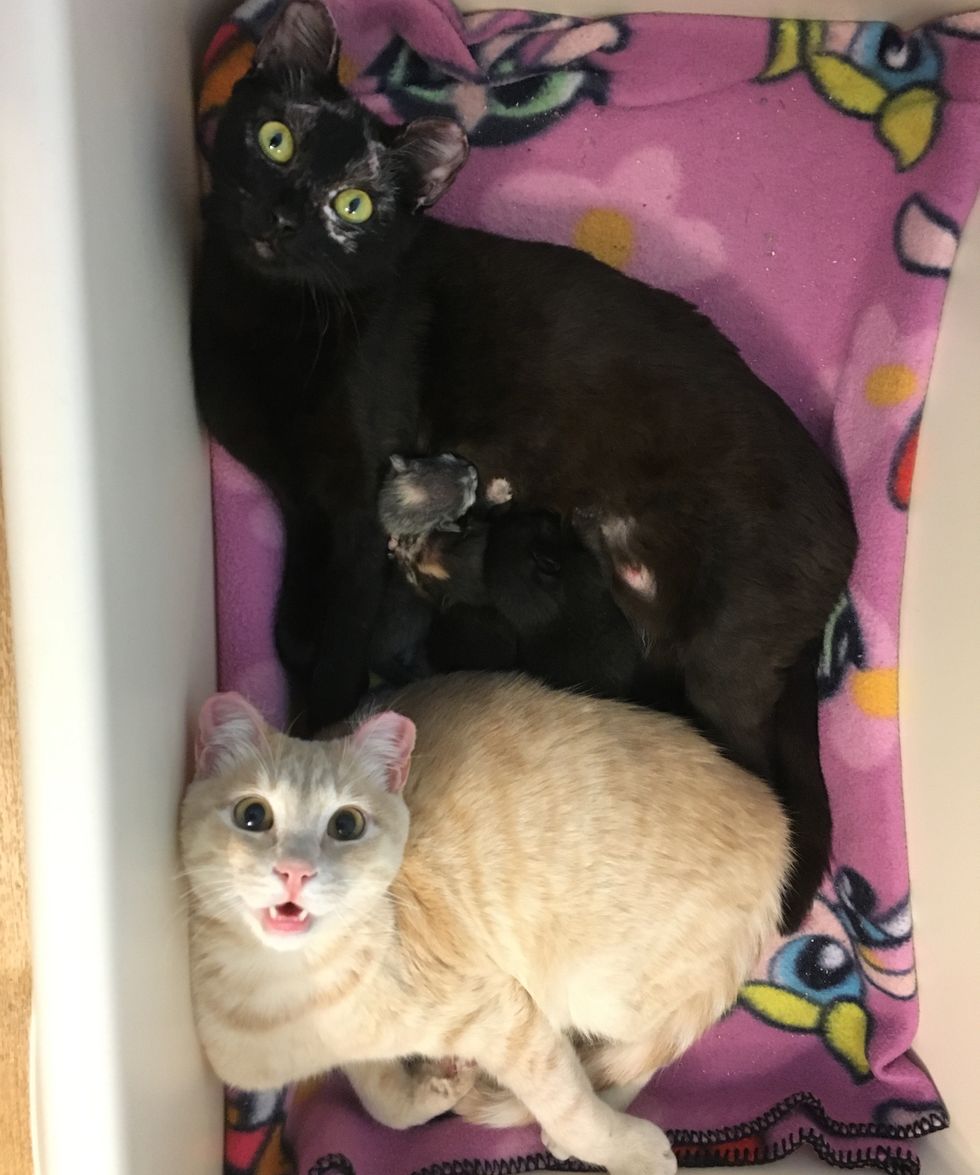 Pate at Motley Zoo Animal Rescue
"Right when the kittens were ready to find homes of their own and we were going to get Jamie spayed, we got a call about an orphaned litter of kittens," the rescue shared with Love Meow.

"We introduced Jamie and Landon to the orphans, hoping they'd accept them and they did! Jamie nursed those kittens and together they raised that litter as if they were their own."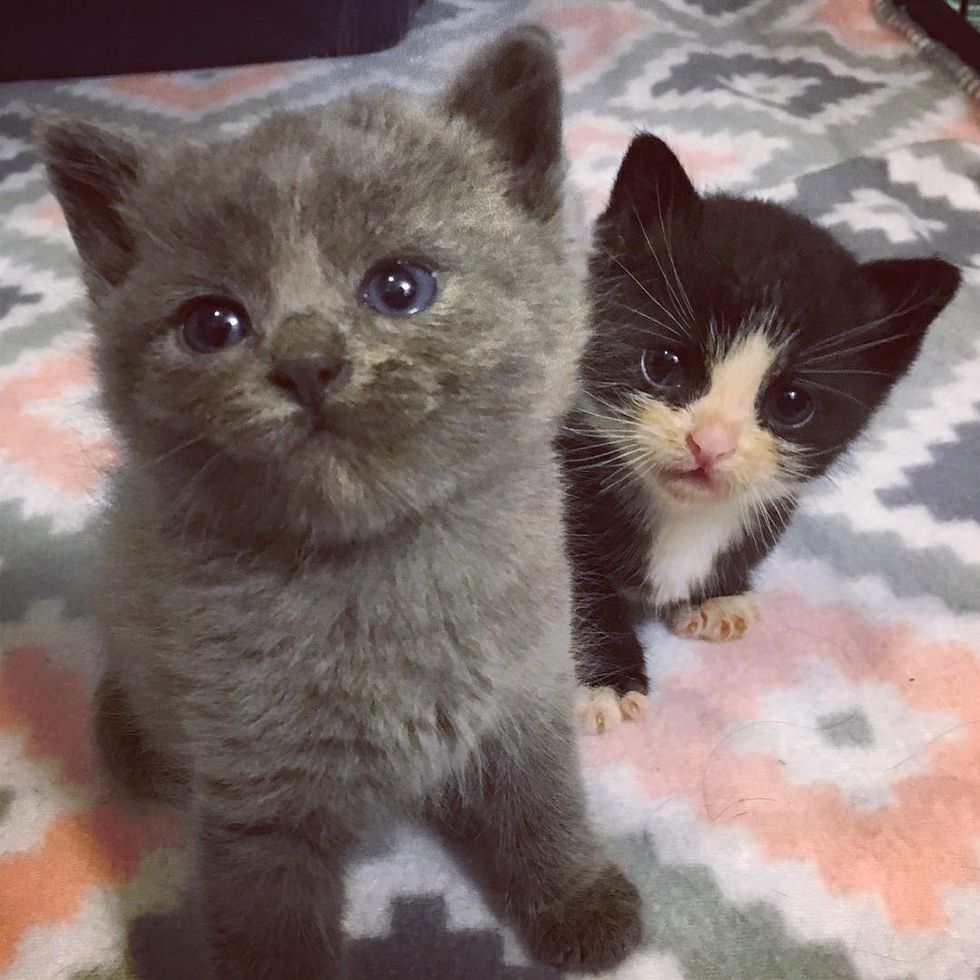 Pate at Motley Zoo Animal Rescue
With both litters grown and weaned, it was time for Jamie to be spayed and officially retire from motherhood. The co-parents watched their kittens go on to their forever homes, and hoped they would soon find their dream home, too.

Watch Jamie and Landon's journey in this video:
Cats rescued from car fire, now looking for forever homeyoutu.be
"Their foster family says Landon is a mellow boy who enjoys lazing in his cat bed when he's not playing with Jamie," the rescue added.
"Jamie likes human company and will always be there to bid you farewell when you leave the house and will be waiting at the door to greet you when you enter."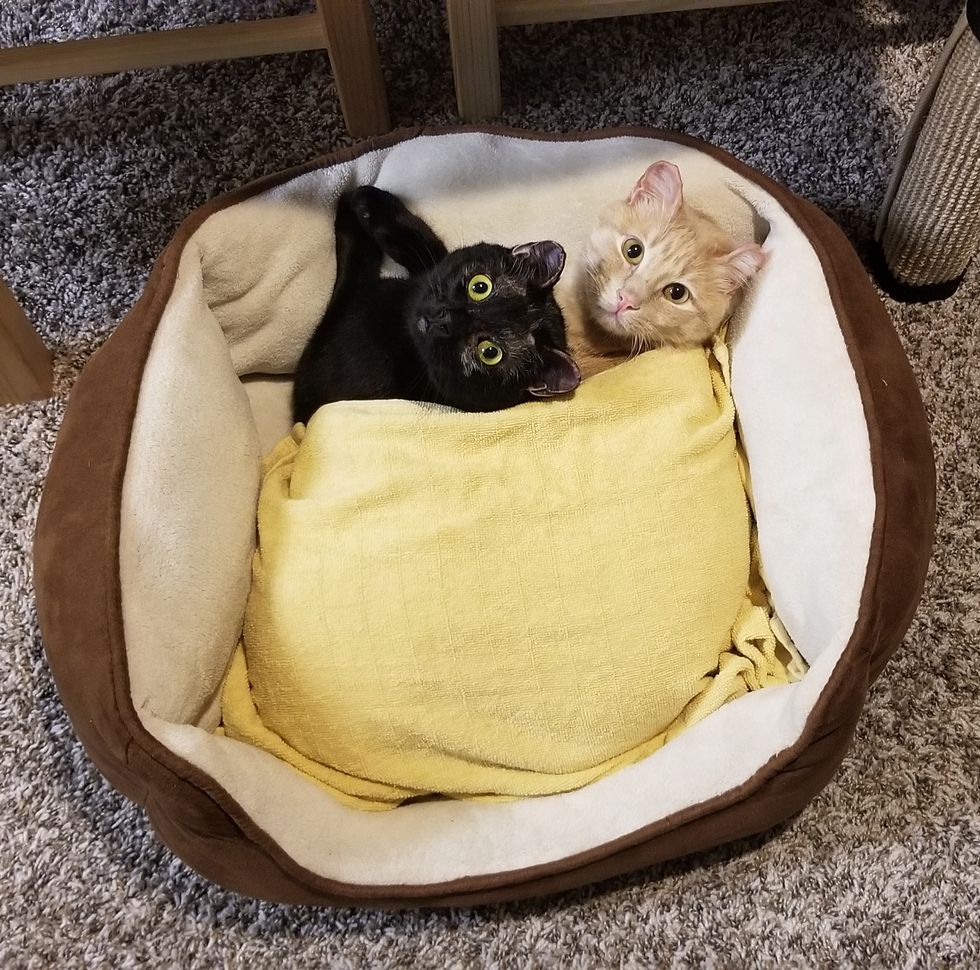 Motley Zoo Animal Rescue
The two best friends survived the car fire a year ago and came to Motley Zoo Animal Rescue for a chance at a better life.
Together, they have raised two litters of kittens and now are looking for a place they can call their very own.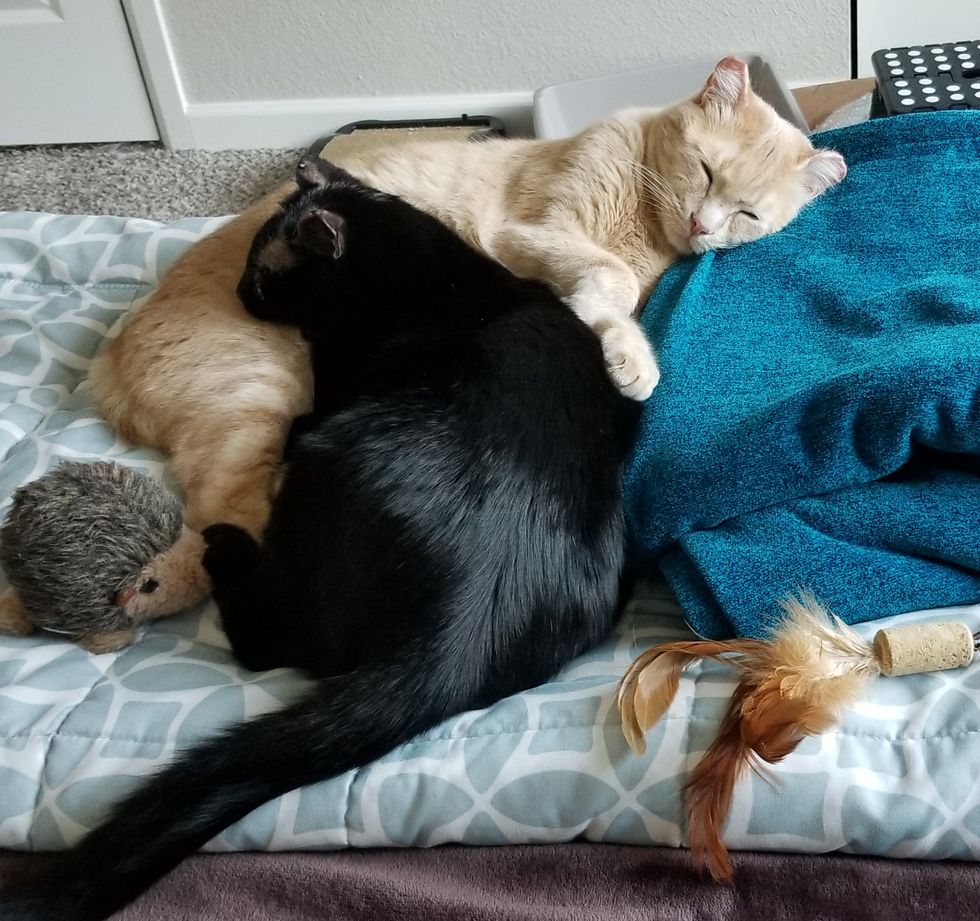 Motley Zoo Animal Rescue
Share this story with your friends. Follow their updates on Motley Zoo Animal Rescue's Facebook page. If you would like to adopt Jamie and Landon together, email Motley Zoo at adopt@motleyzoo.org to request for an application.
Related story: Rescued Cat Stays By Mom's Side As Their Kittens Are Born Right Before Valentine's Day