Two cats who were found behind a house, raised their kittens and hoped for a place where they would always have each other.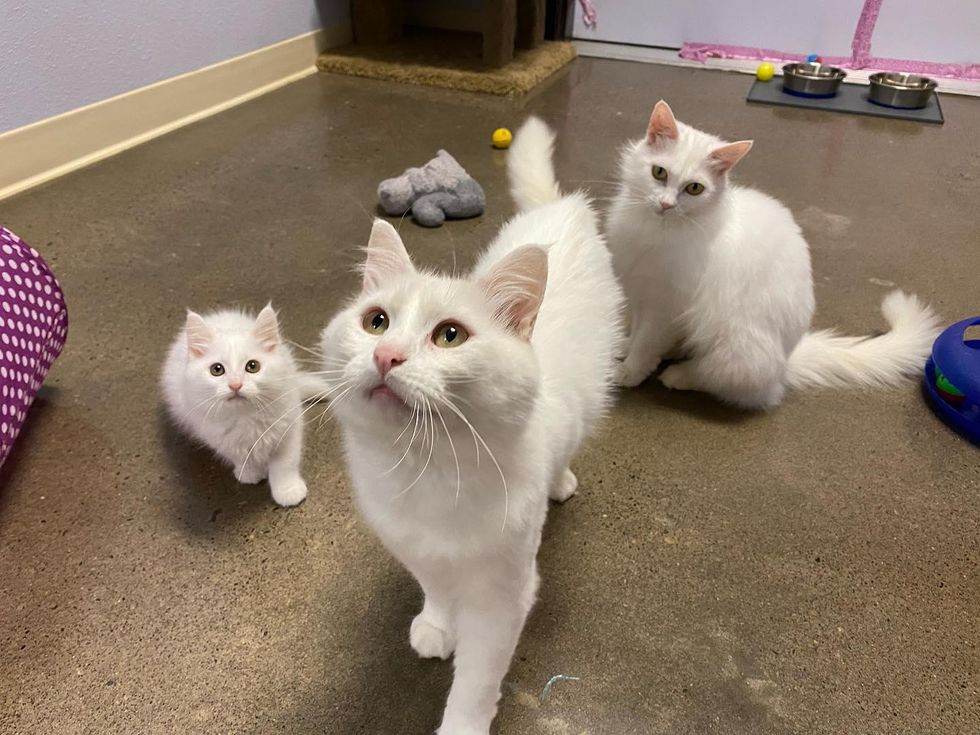 Betty and Yeti and their little mini-meSalem Friends of Felines
Two fluffy white cats were found behind a residence along with a carrier. They were dirty, hungry but friendly from the get-go. The finder took them in, cleaned them up and provided food and water.
They reached out to their local cat rescue, Salem Friends of Felines (in Oregon), and hoped to get the cats a chance at a better life. When the pair (Betty White and Yeti) were brought into the shelter, they discovered that Betty was pregnant.
They immediately sent the duo to a foster home as Betty would need a comfortable place to have her newborns. Yeti kept her company the whole time, being her most dedicated support.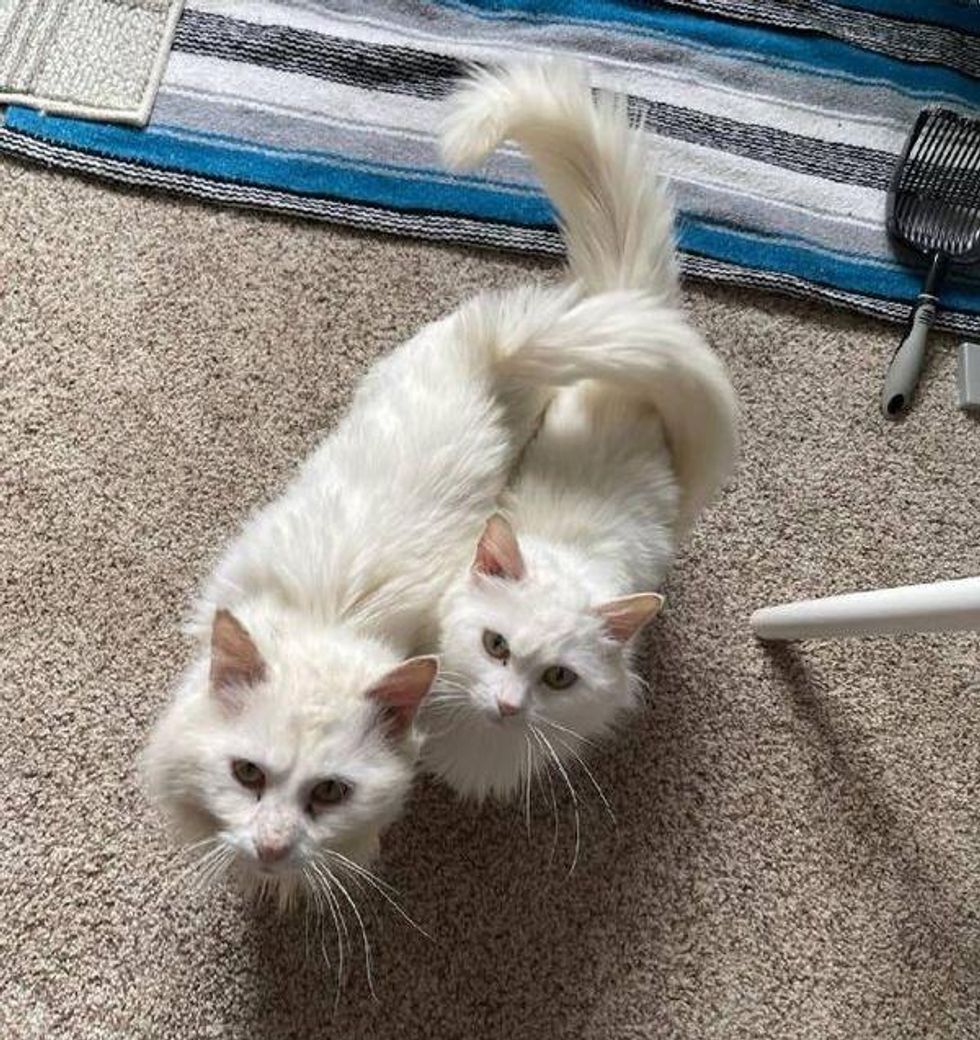 They are completely inseparableSalem Friends of Felines
"Betty and Yeti were always together. They would link tails, butt heads, and lay with each other all the time. It was the cutest thing," Kayla of Salem Friends of Felines shared with Love Meow.
"They had four beautiful babies, Dorothy and Sophia (two torties) and Blanche and Marshmallow (two white kittens)."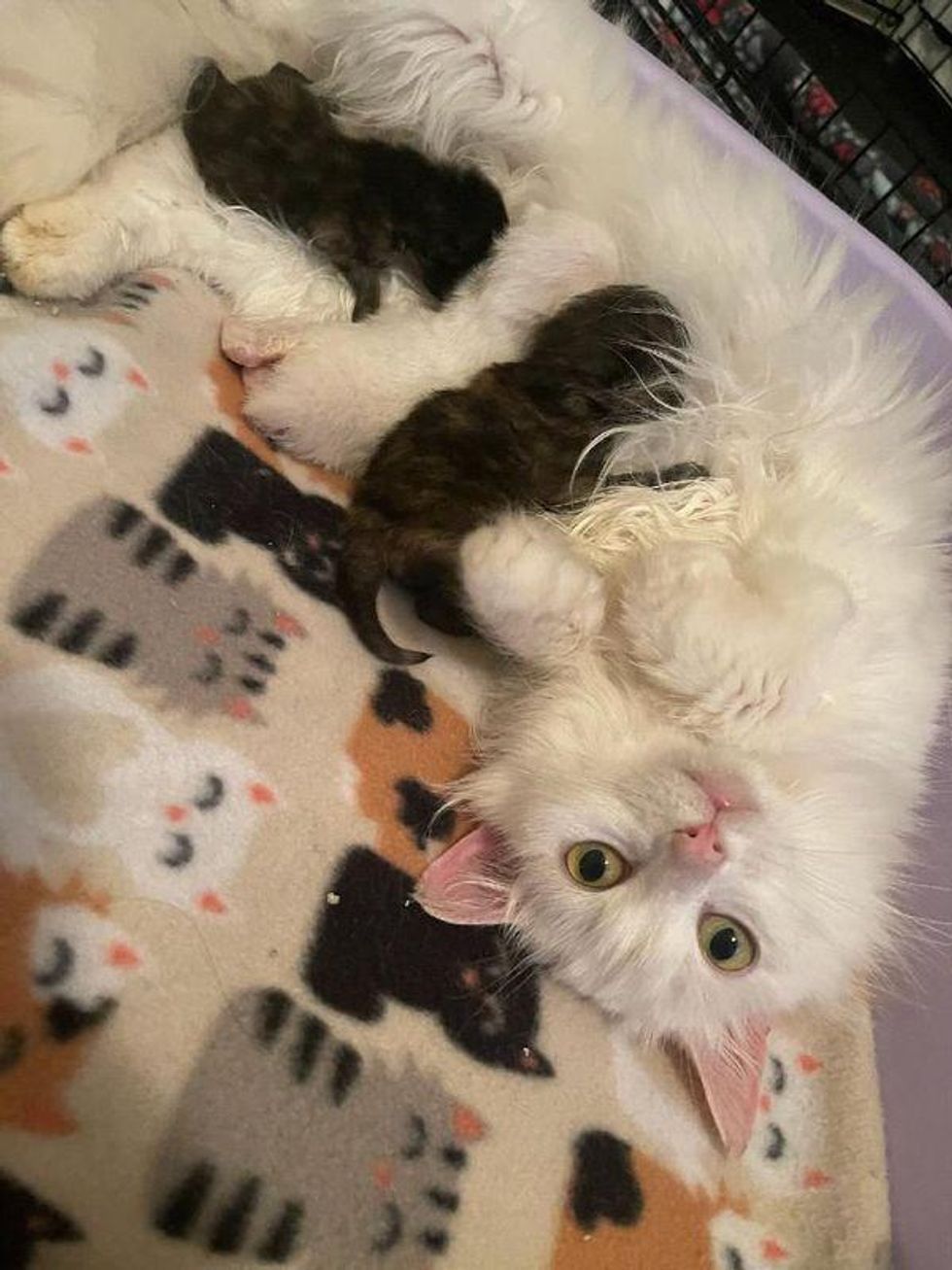 Betty gave birth to four healthy kittensSalem Friends of Felines
While Betty was caring for her litter of four, Yeti was never far away. He would come to offer some assistance and stay by her side the whole time.
"Yeti loved the babies. They were great parents."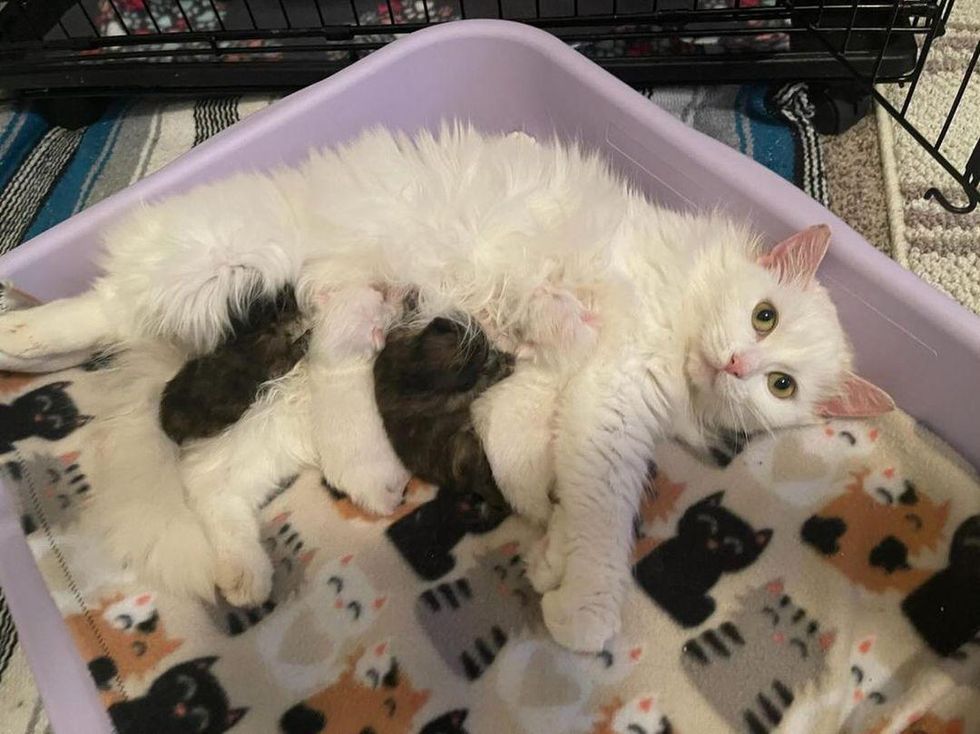 Salem Friends of Felines
Whenever she needed a break from the babies, Yeti would swoop in and shower her with snuggles and licks.
When the feline family of six were ready to look for their forever homes, Betty and Yeti came to the adoption floor and their kittens soon joined them.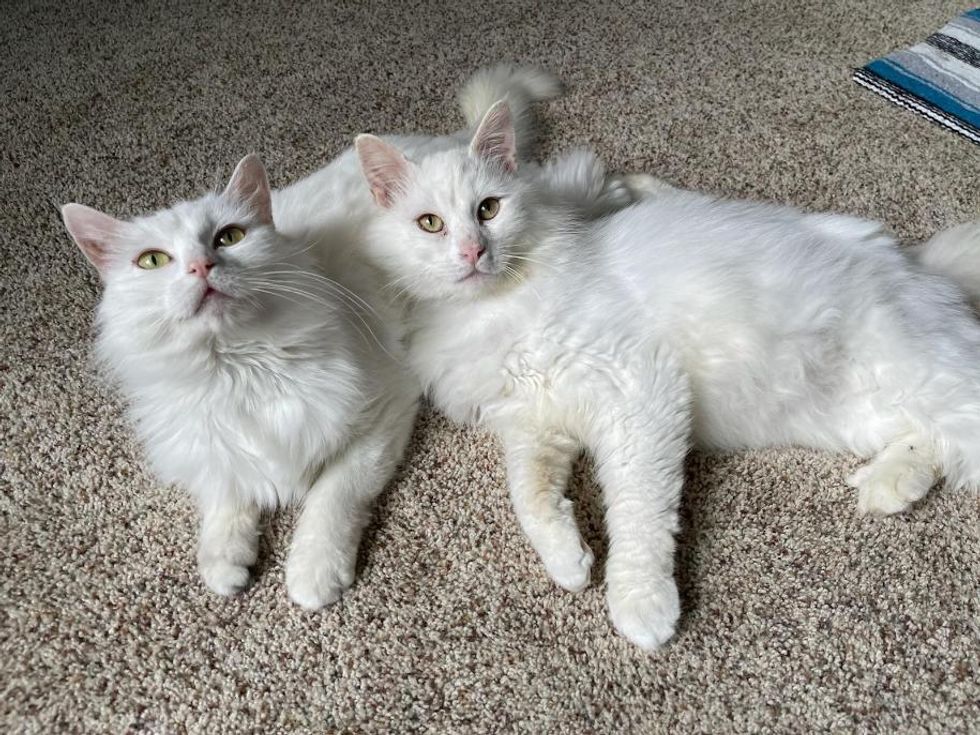 Salem Friends of Felines
"Betty ran right up to her kittens and started giving them kisses. She and Yeti would play with them and sleep with them. They are seriously the best cats."

All of the kitties were then spayed and neutered, and Betty and Yeti could now enjoy their time together without having litter after litter.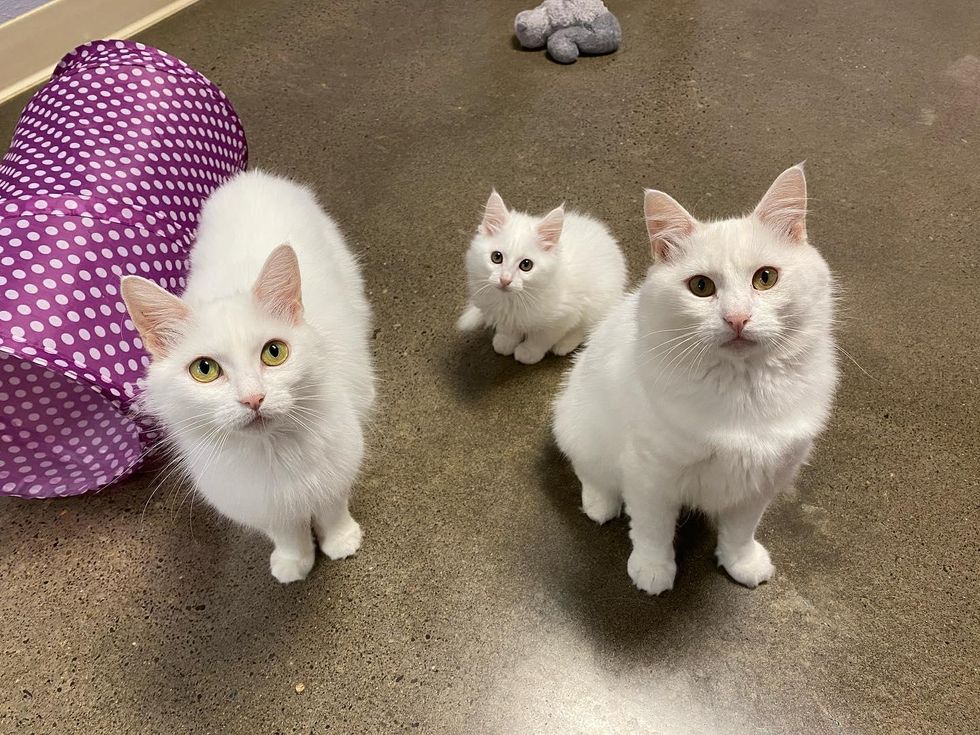 Betty, Blanche, and YetiSalem Friends of Felines
One by one, all four kittens were adopted into wonderful homes. Betty and Yeti continued to wait for the perfect family to come their way.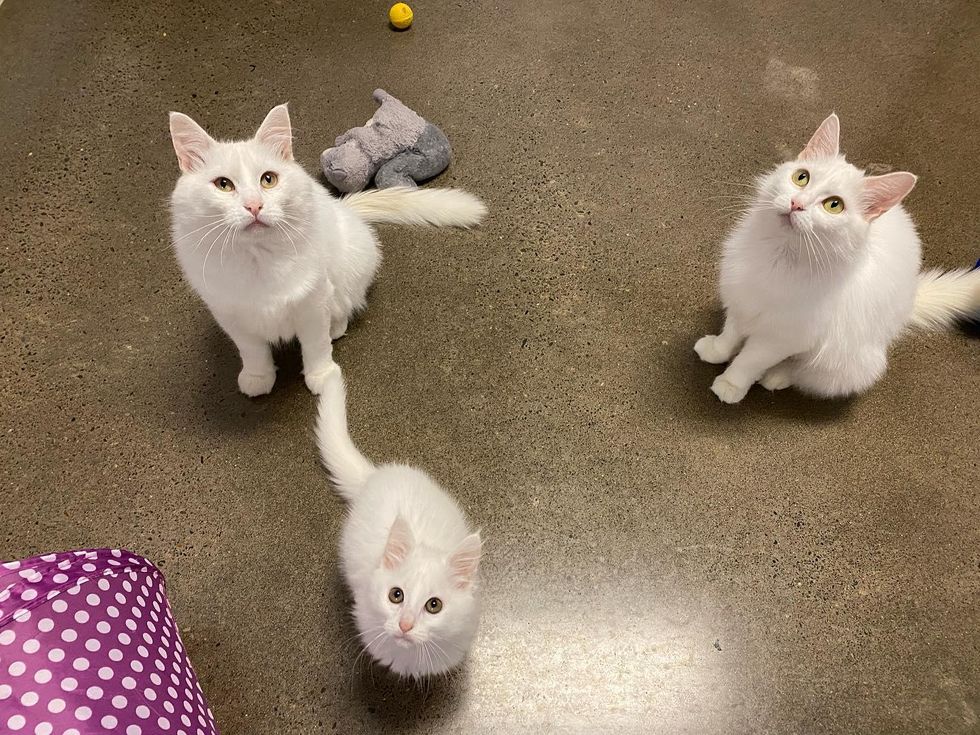 Salem Friends of Felines
The lovey-dovey couple always walk around with their tails intertwined while they rub their faces against each other. They rumble with their adorable purrs and are the sweetest love birds.
They enjoy weaving through people' legs as a pair, and move around the room together, shoulder to shoulder, cheek to cheek.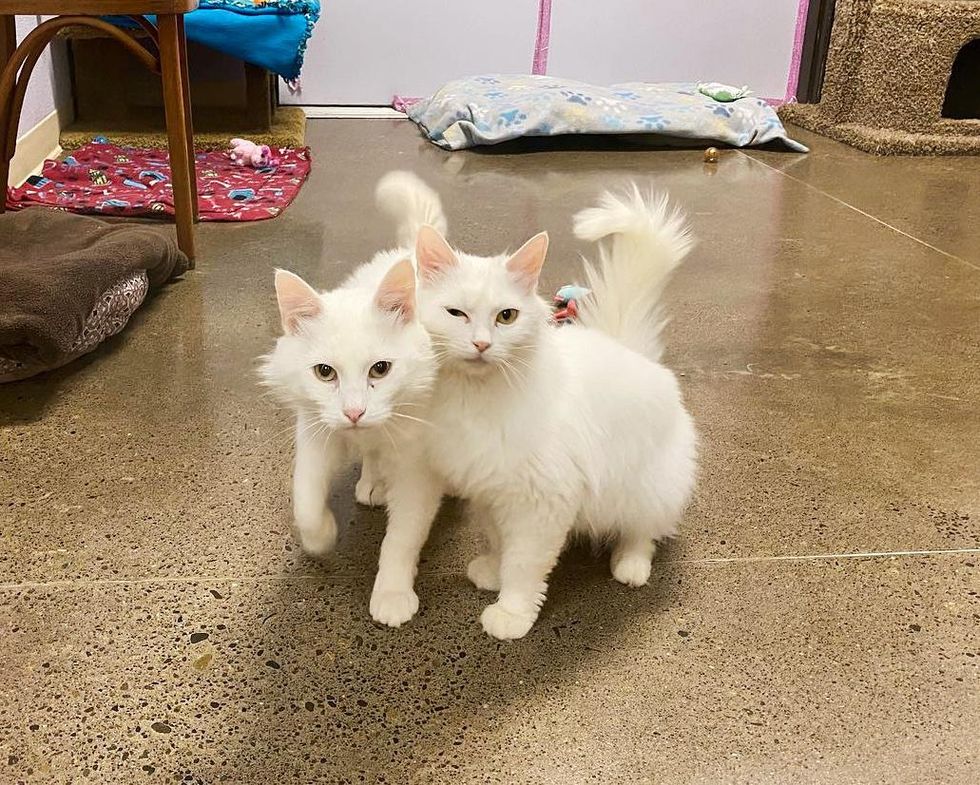 They share an unbreakable bondSalem Friends of Felines
"We have never seen kitties so bonded before," Kayla shared with Love Meow.
After weeks being on the adoption floor but to no avail, the shelter decided to seek another way to increase their chances of finding a good home together.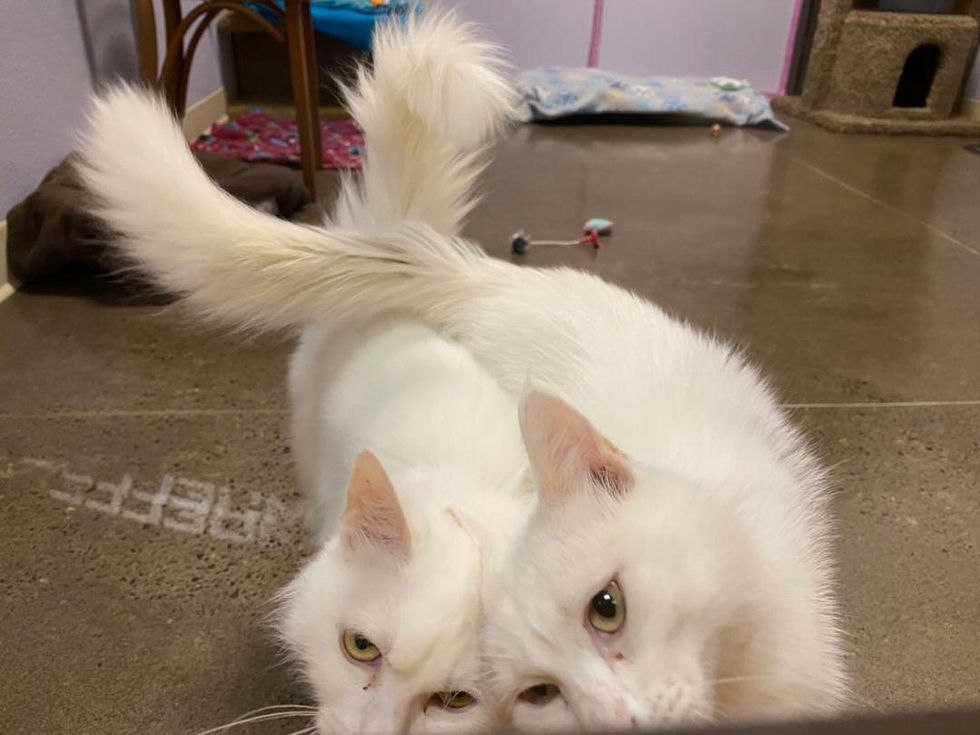 Their tails are always intertwined or draped over each otherSalem Friends of Felines
"They were transferred to Oregon Humane Society Salem Campus to try to get more eyes on them since they weren't getting adopted here."

Wherever they went, the two continued to amaze staff and volunteers with their unbreakable bond. They constantly clung to each other as if they were two peas in a pod.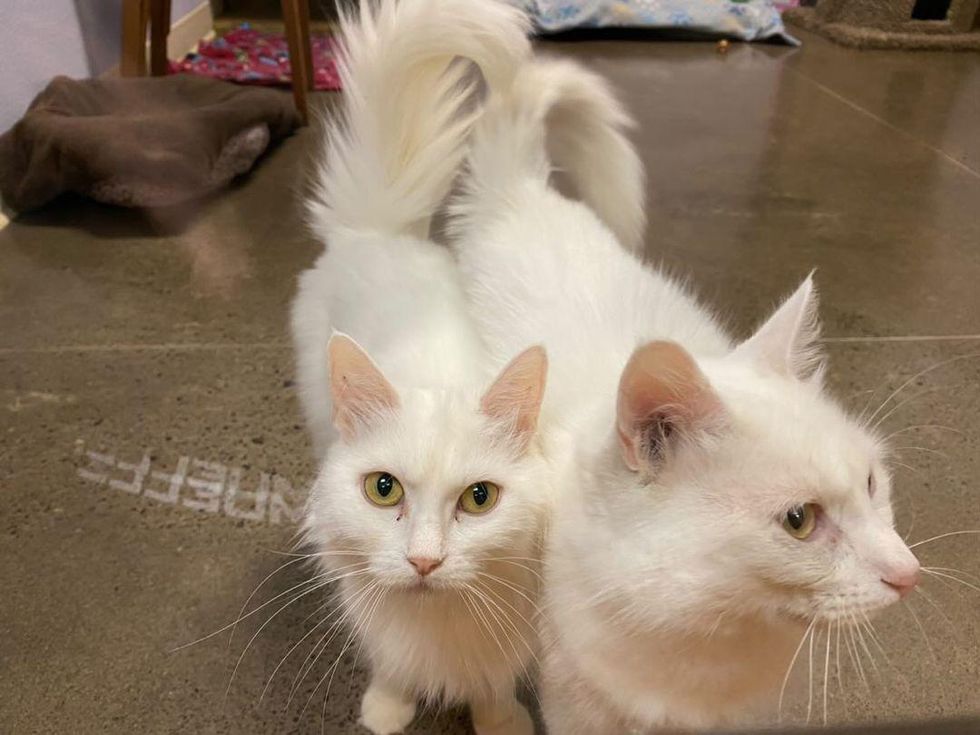 Salem Friends of Felines
After being rescued from the outdoors and raising a litter together, Betty and Yeti are on their way to their happily-ever-after together. They will never be apart!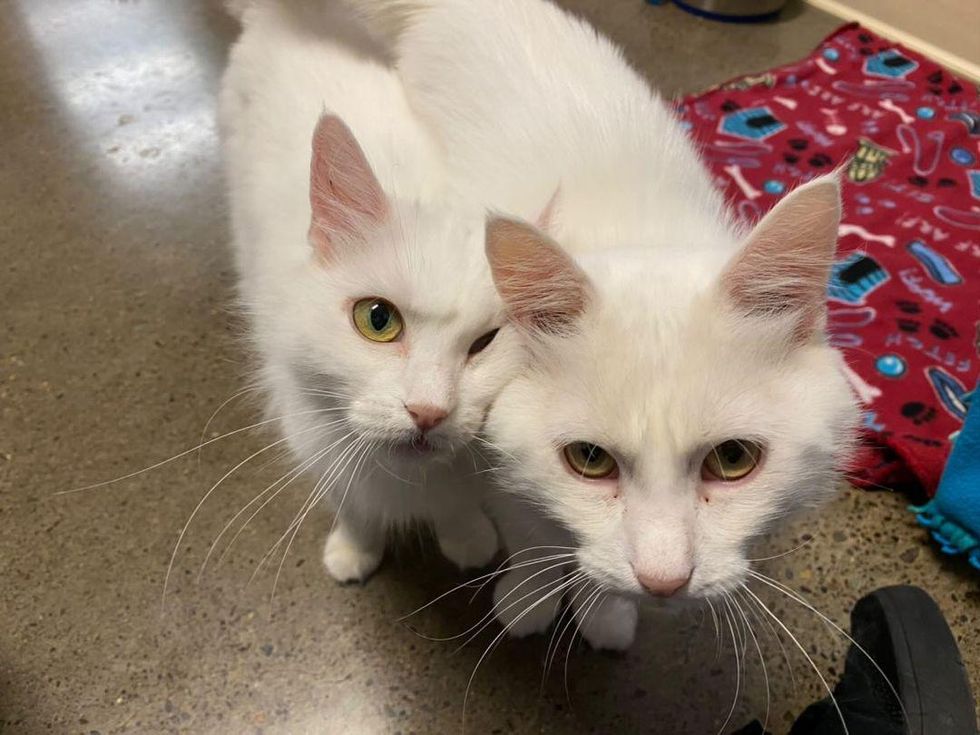 Salem Friends of Felines
Share this story with your friends. Follow Salem Friends of Felines on Facebook and Instagram @salemfriendsoffelinesus. Follow Oregon Humane Society Salem on Facebook and Instagram @oregonhumane.salem.

Related story: 5 Kittens Found as Orphans Turn Out to Be Sweetest Lap Cats with So Much to Give