A Japanese company in Tokyo hopes to help their employees unwind and increase productivity by adopting rescue cats into their office. In a cramped and hectic city like Tokyo, having a pet is often a luxury. Most apartments do not allow pets and residents have to visit cat cafes to get their pet fix.
The company - Ferray Corporation, an internet solutions business, has taken in nine rescue cats that have total run of the office. The kitties have become the employees purrfect stress relievers.
Here are the 9 rescue cats they have adopted: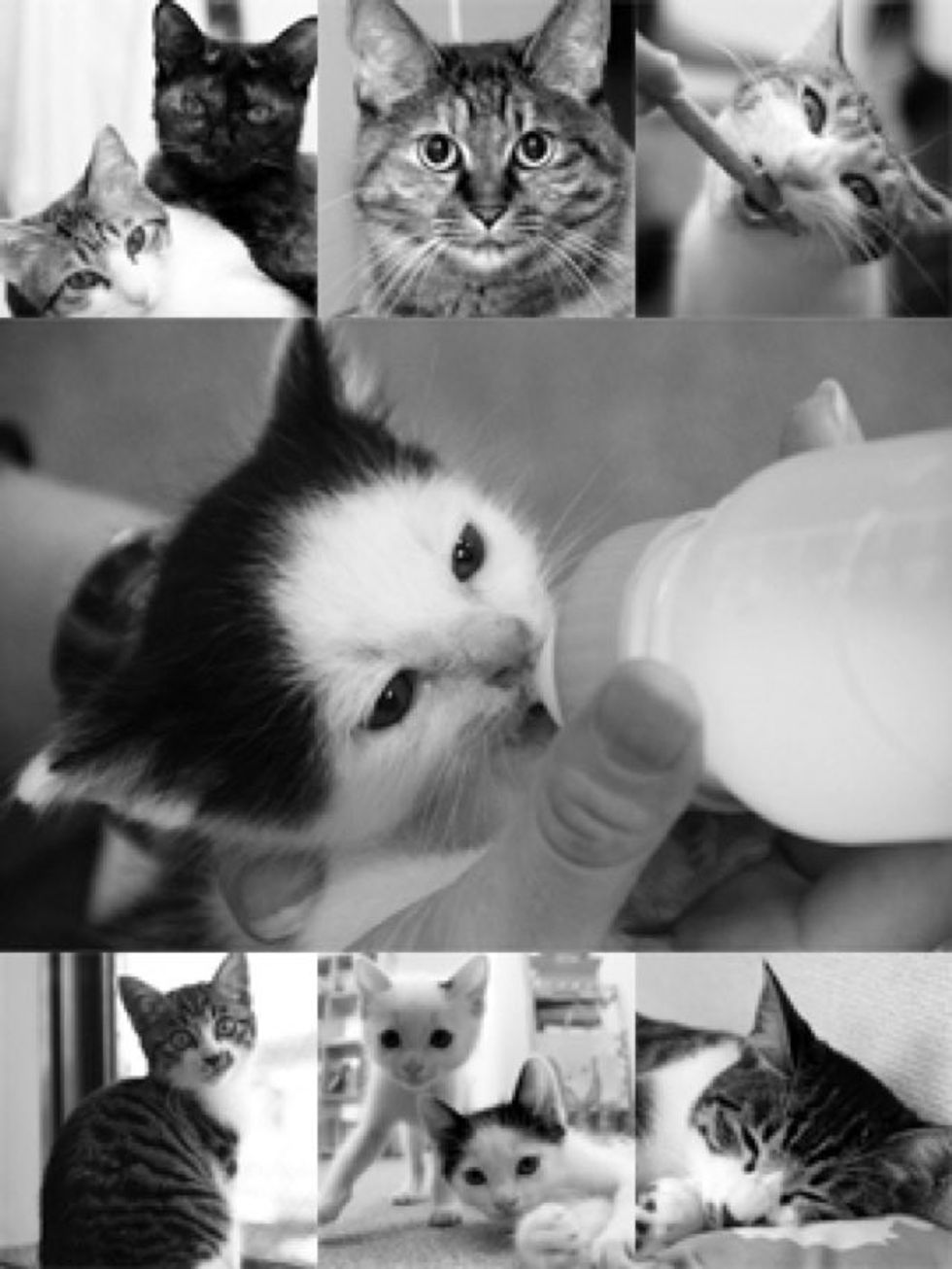 Twitter/@v_ume
According to rocketnews24, the employees think the cats have been an enormous net positive. Office communication has increased dramatically. The cats have brought them together and lowered everyone's stress.
They have all grown up now. Here, one is enjoying the lap time with an employee and the other one supervises.
Twitter/@v_ume
The company also encourages their workers to bring in their pets, so every day is Bring Your Pet to Work Day. If they don't have a pet of their own, the company pays out a monthly "cat bonus" of about $42USD to anyone who adopts a cat that needs a home.
Ferray says that the most important quality they look for in new hires is a "love of felines."
A typical day in the office.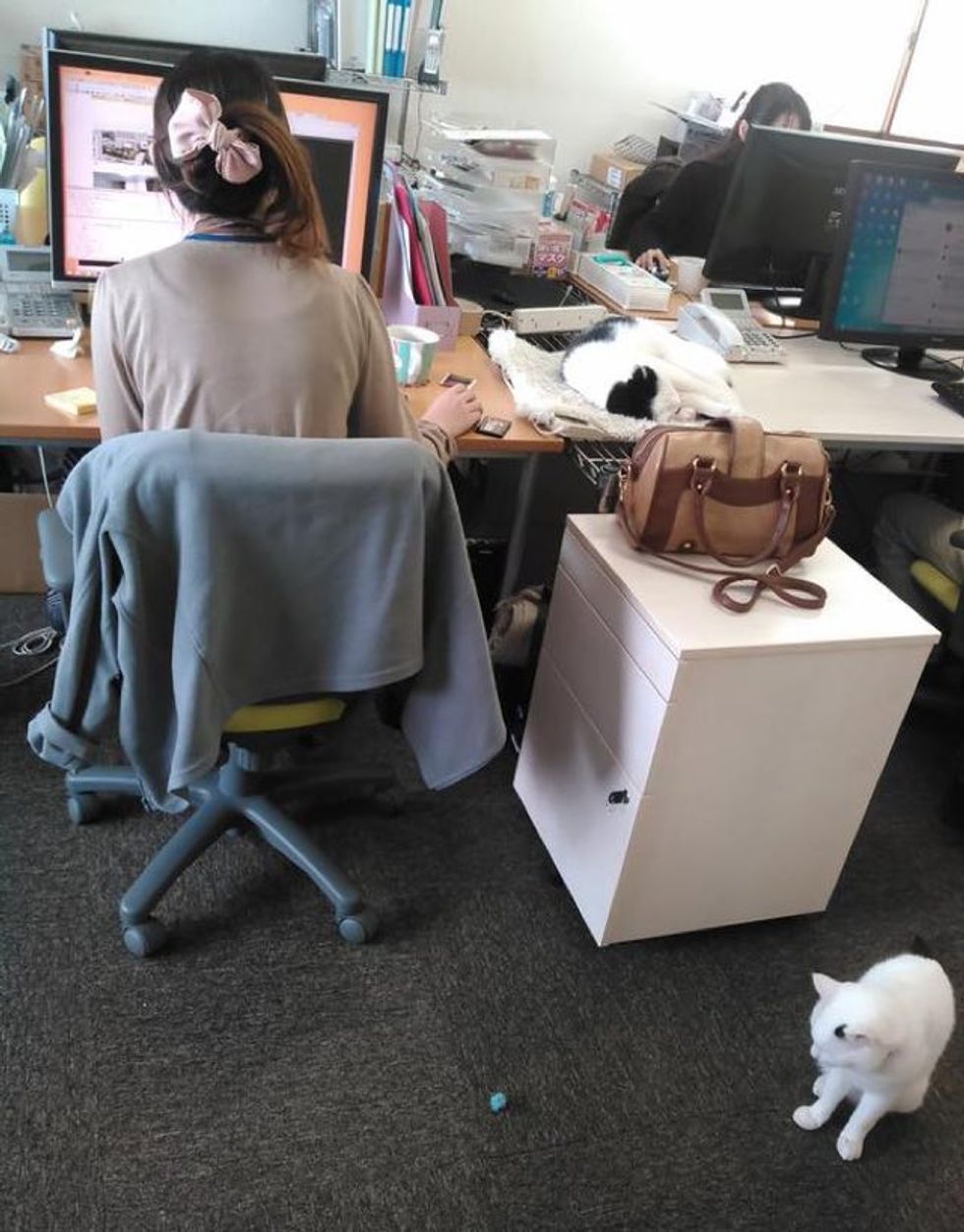 Twitter/@v_ume
Kitty consultation.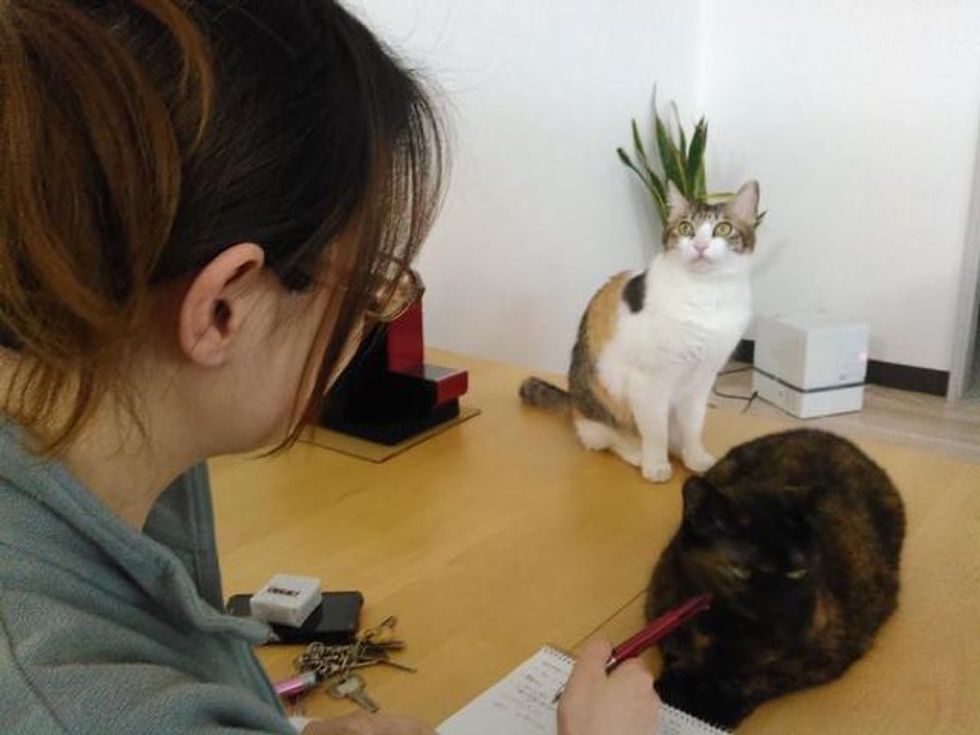 Twitter/@v_ume
Meeting time. Kitty joins in for the power point presentation.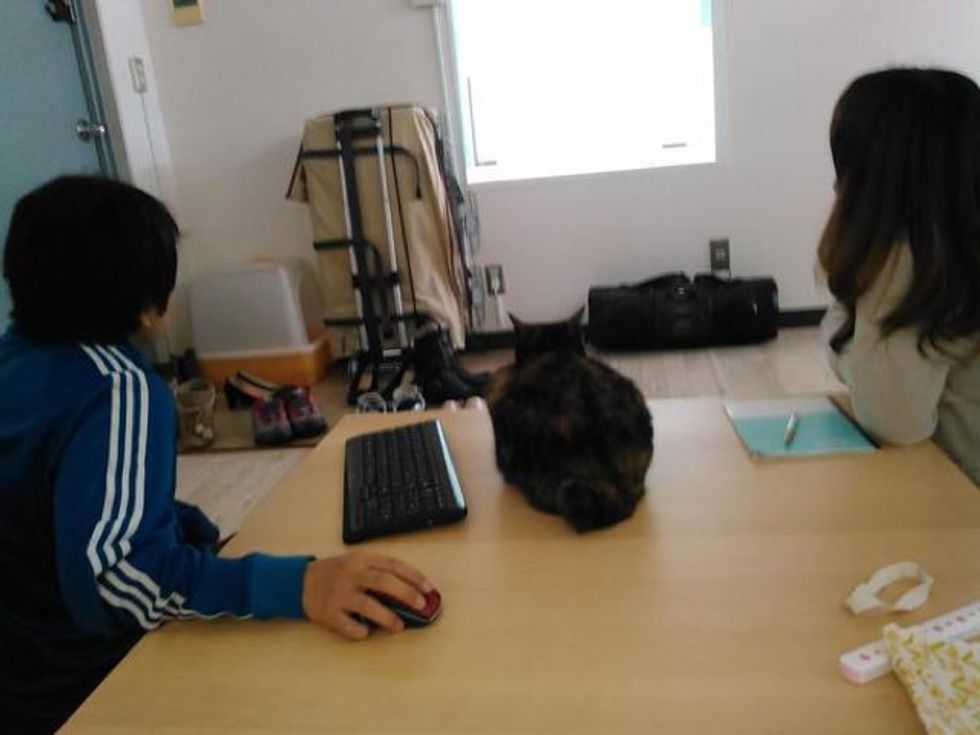 Twitter/@v_ume
"We brought you some snacks humans!"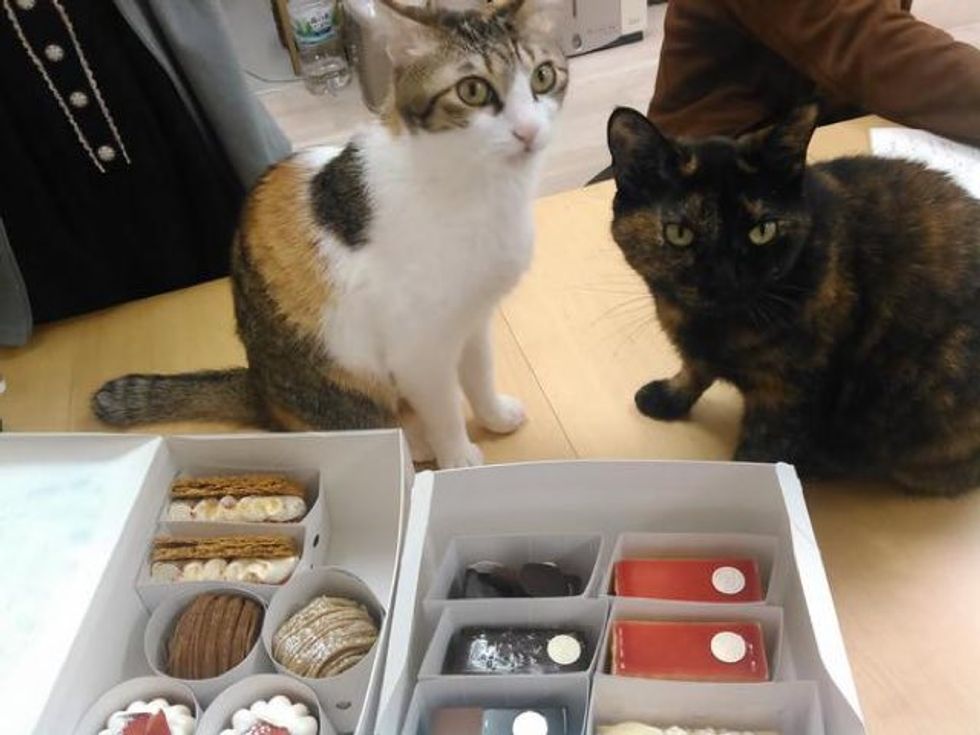 Twitter/@v_ume
Purry phone manager.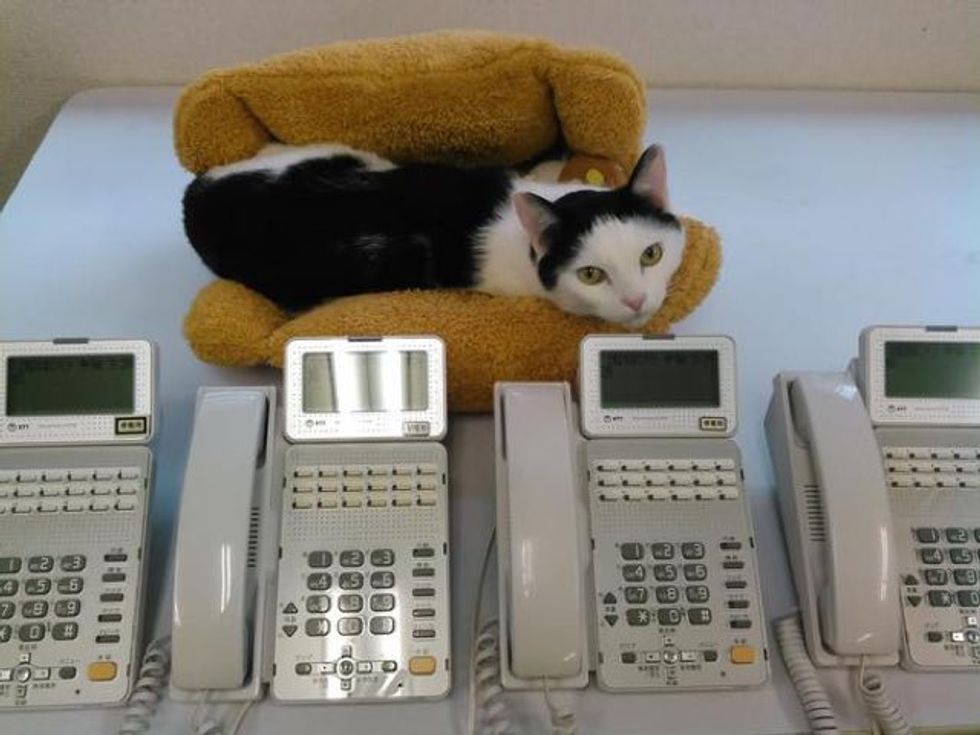 Twitter/@v_ume
He also manages the copier.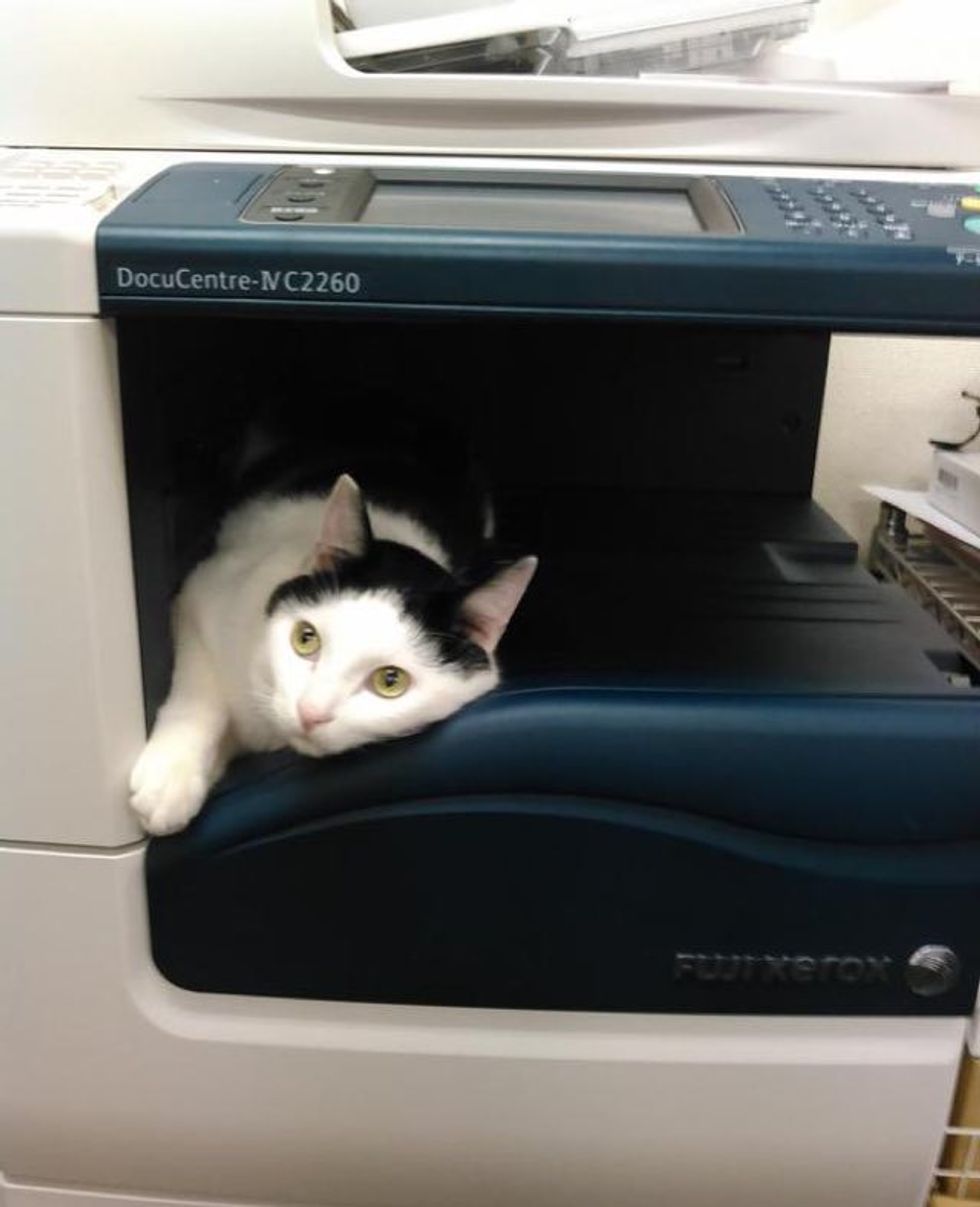 Twitter/@v_ume
They guard the books.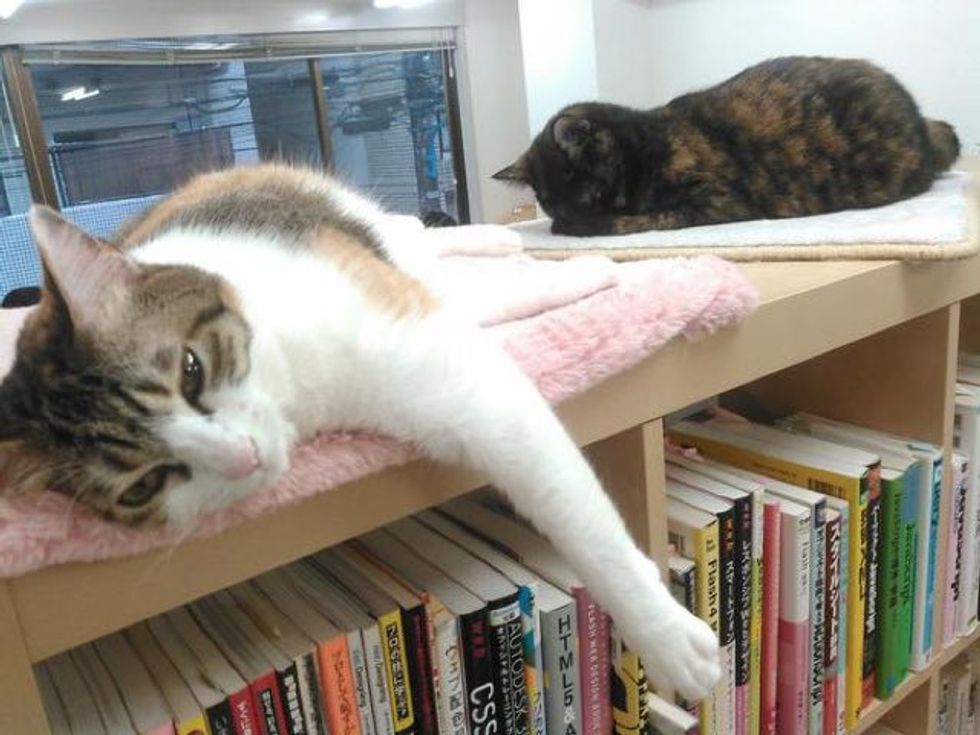 Twitter/@v_ume
The supurrvisor is taking his job very seriously!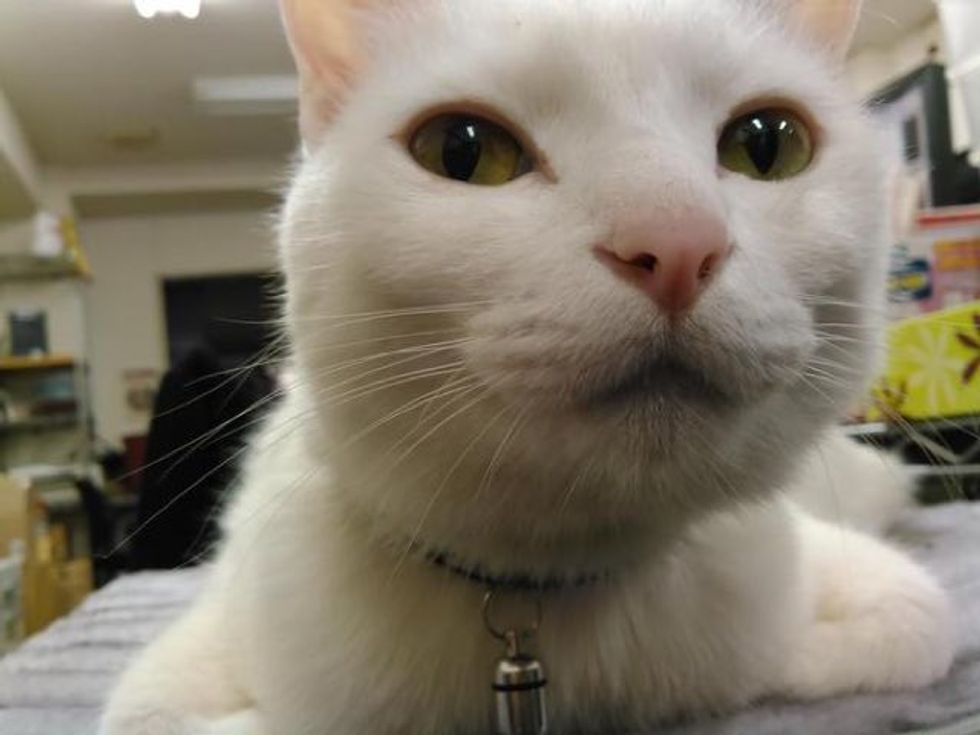 Twitter/@v_ume
She's always the first to come into the meeting room and the last to leave.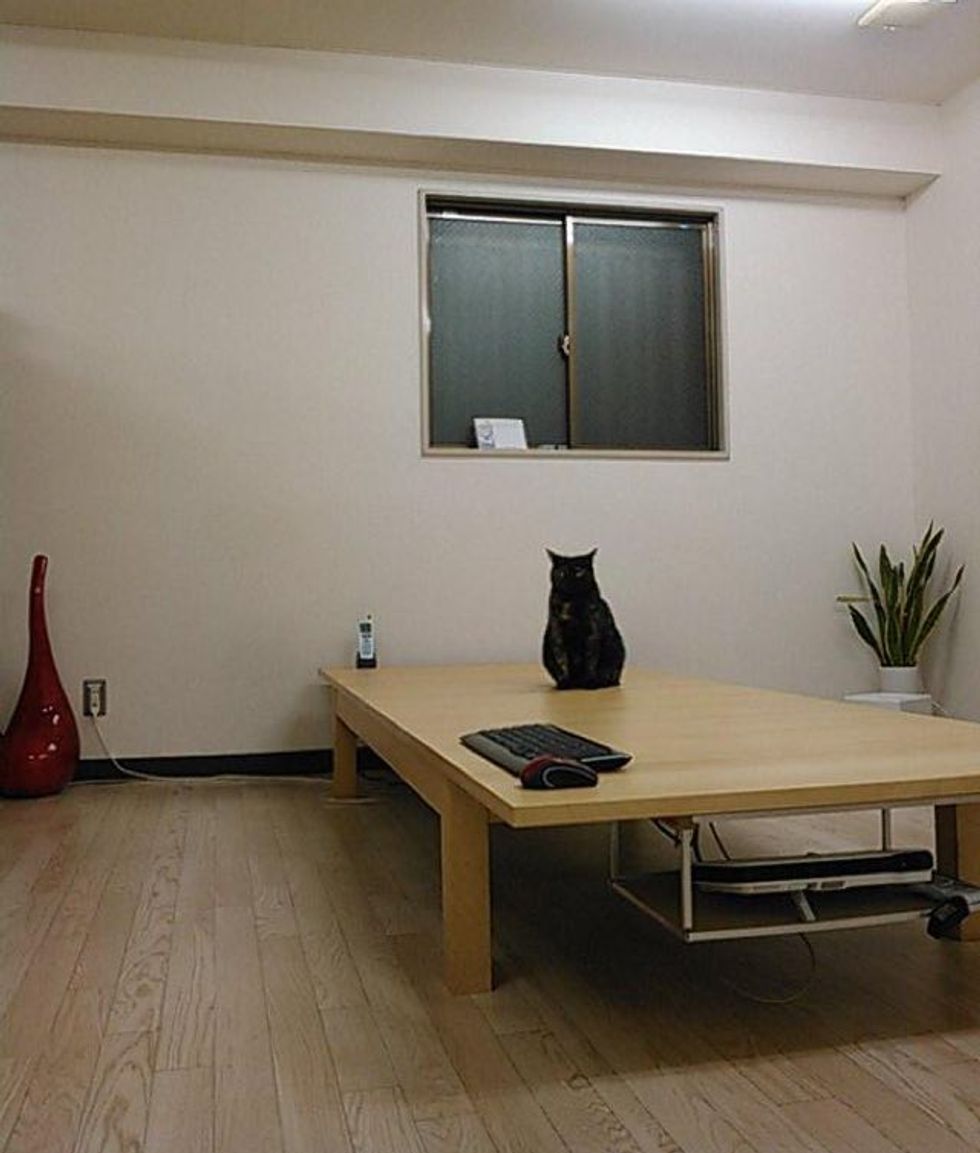 Twitter/@v_ume
We know who is really running the meeting.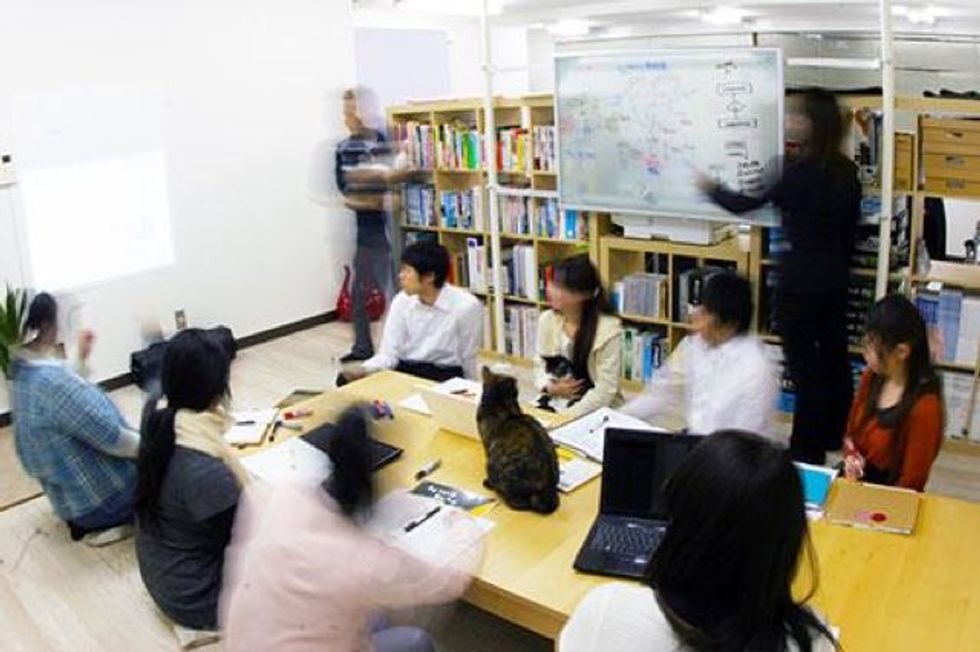 Twitter/@v_ume
Everyone needs that dose of kitty love.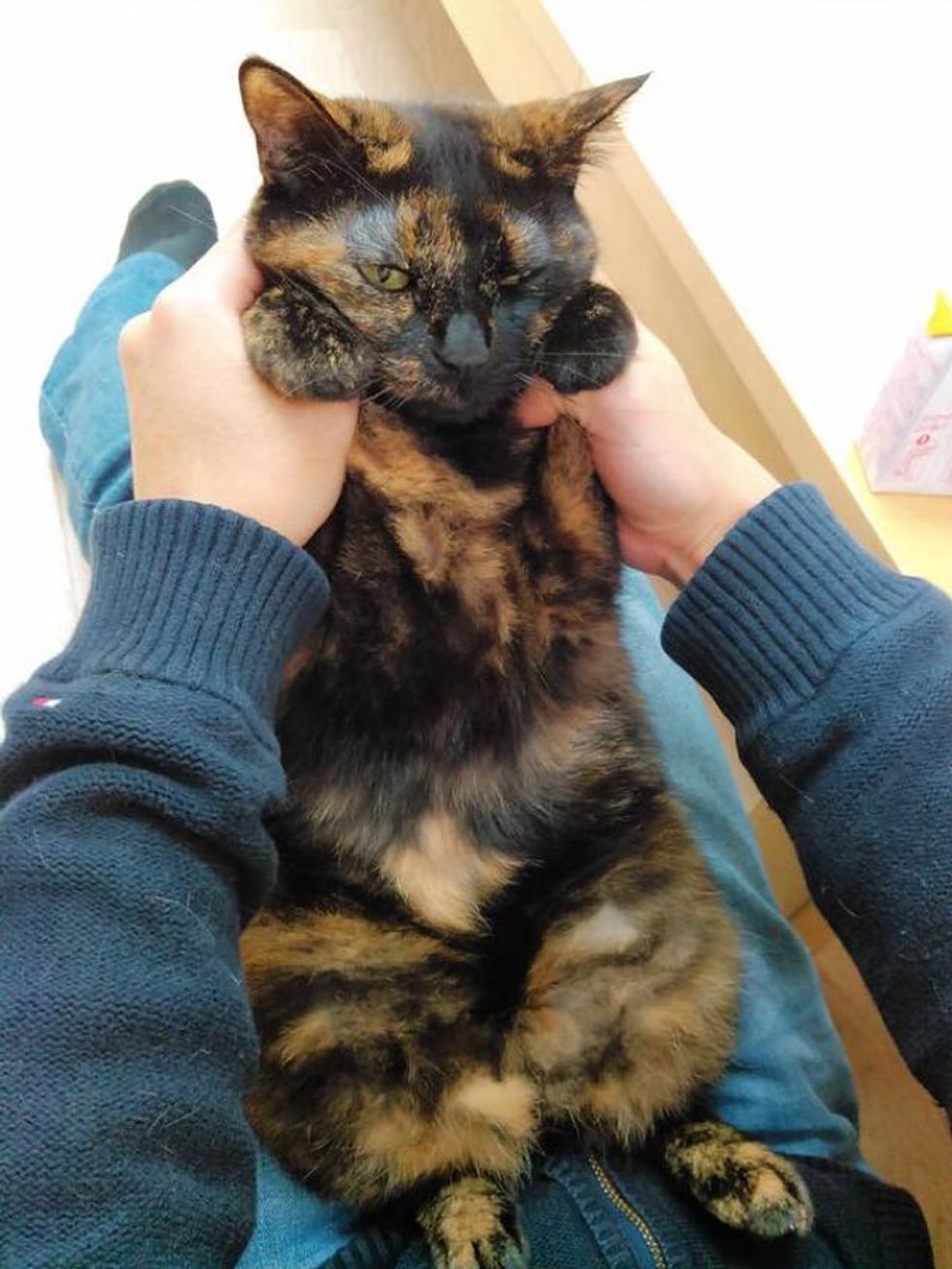 Twitter/@v_ume
Share this story with your friends! (More info: twitter)
Related story: Canadian Airline Looks After Cat for Evacuee and Even Gives Cat Her Very Own ID