Early September, a Good Samaritan heard a kitten's cries in a parking lot in Detroit, Michigan. He looked around and found a tiny tabby all by herself.
She was very hungry and meowing non-stop for her cat mother who was nowhere to be found.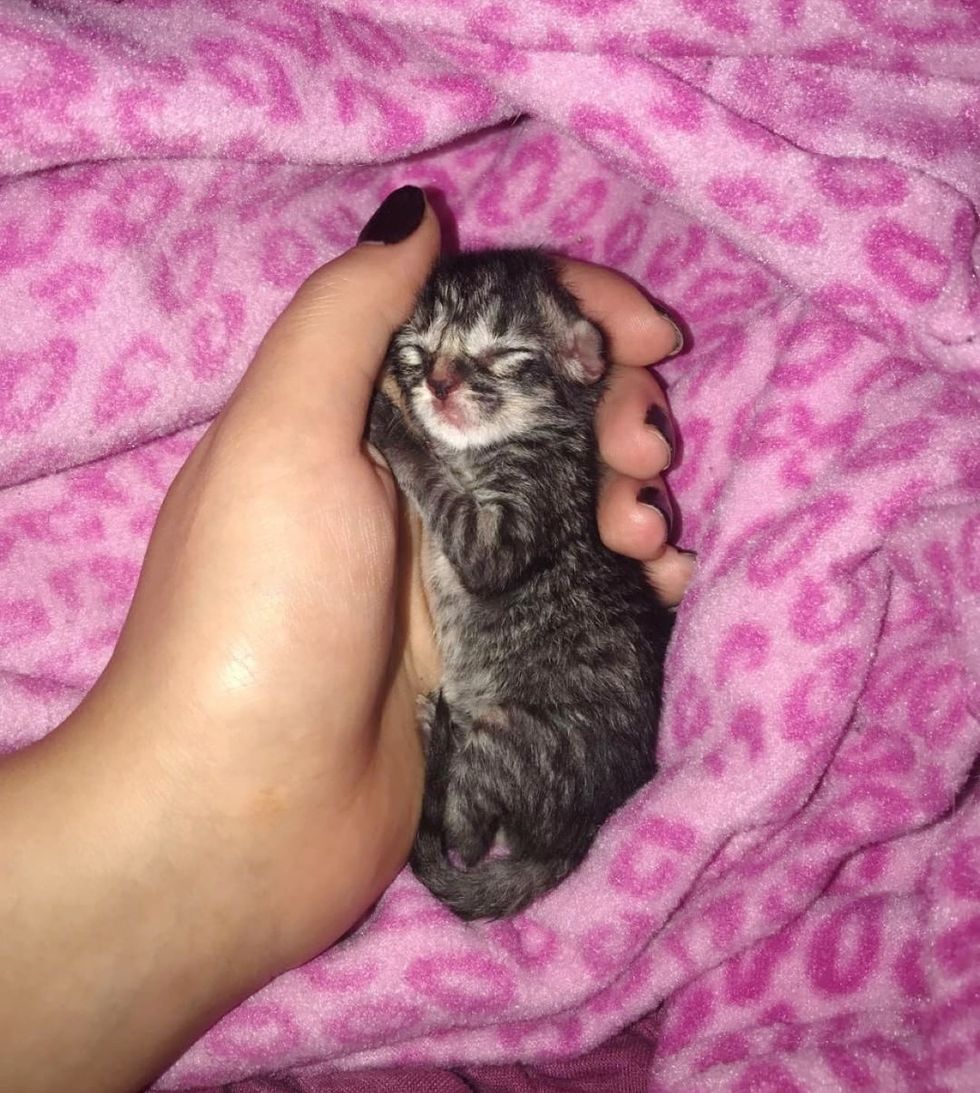 Avery Ortman
The kitten appeared to be a newborn still with her umbilical cord attached. Later that day, Avery Ortman saw a picture of the tabby and a plea for help from the person who found the kitten.
"They couldn't get her to eat, so I offered to take her," Avery told Love Meow. "She was crying the whole way home. I worried if she would make it. She was very hungry and so small."
The kitten whom they named Bindi, was about one day old at the time. "The first thing I did when I brought her home was prepare her formula as fast as I could. She wouldn't latch at first but after I switched to a smaller bottle nipple, she did."
She was going to care for the kitten until she was big enough for adoption, but the tiny feline had a different plan.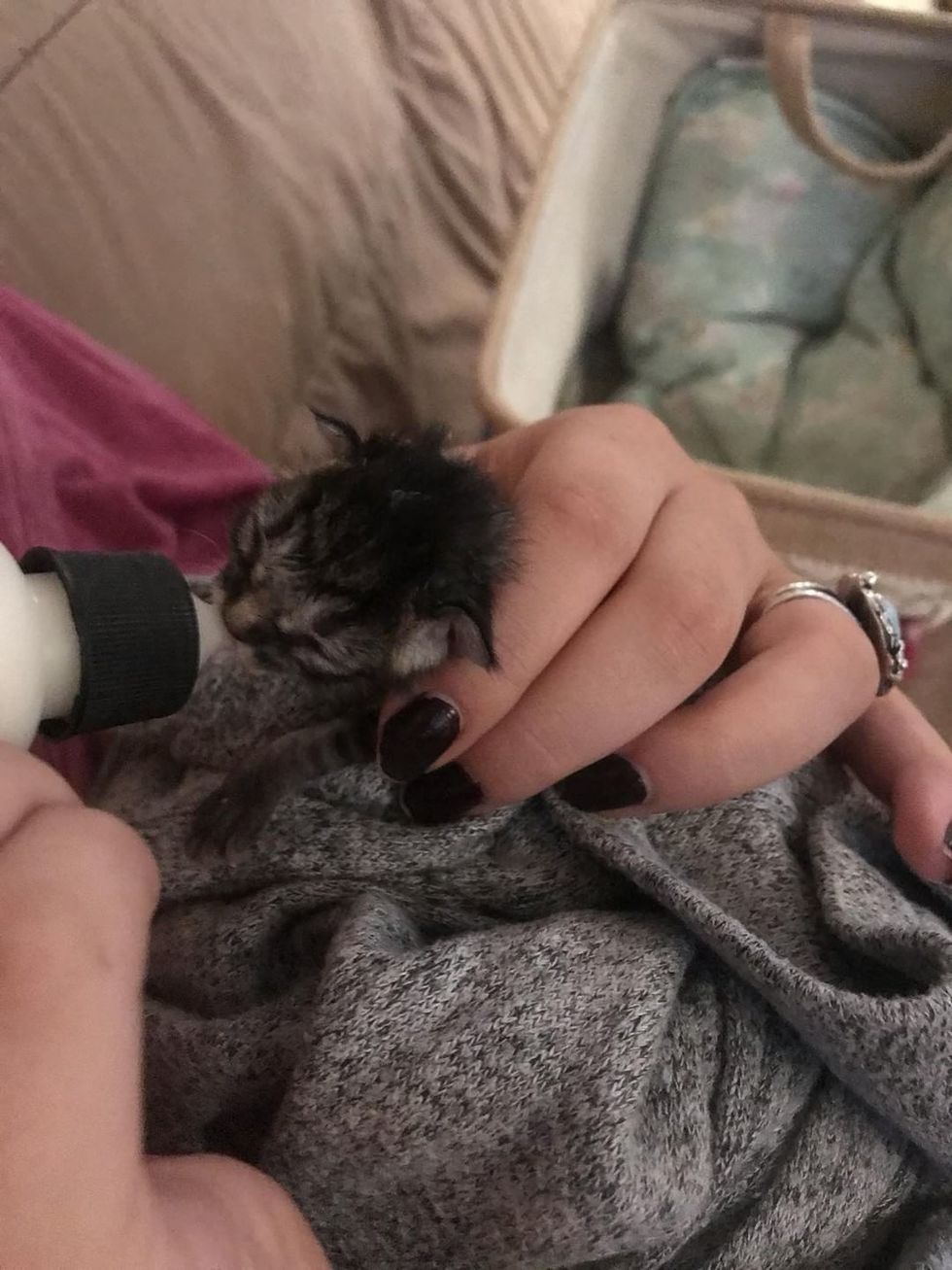 Avery Ortman
As soon as the kitten started eating, she perked up and her ears wiggled away. After getting a full belly, she nuzzled her way in Avery's hand and purred herself to sleep.

The tiny ball of fur held onto her human and didn't want to let go.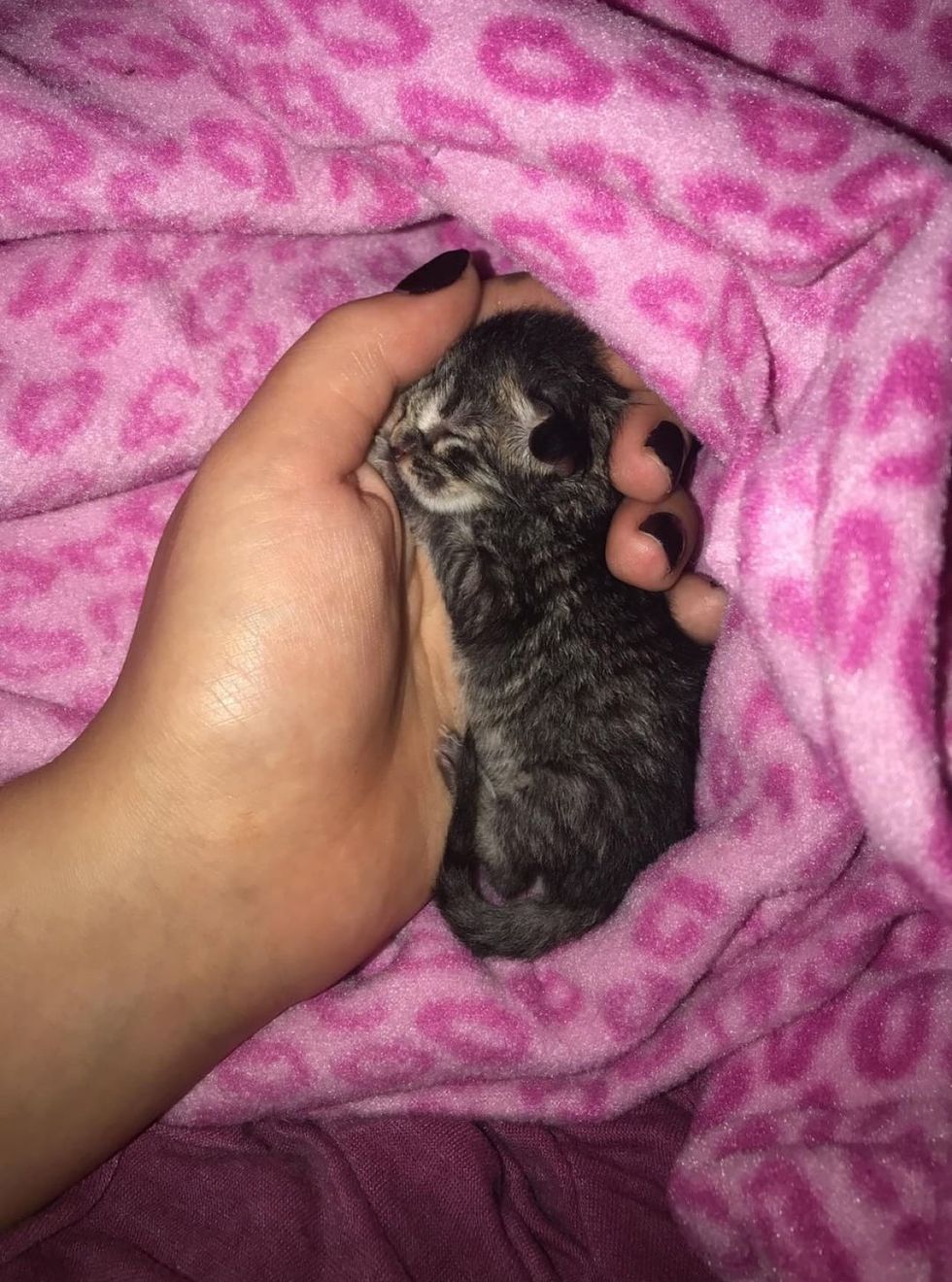 Avery Ortman
Avery brings Bindi to work every day so she can keep up with her round-the-clock feedings.
The tabby girl may be tiny but she is quite the talker. She demands to be held all the time and wouldn't take no for an answer.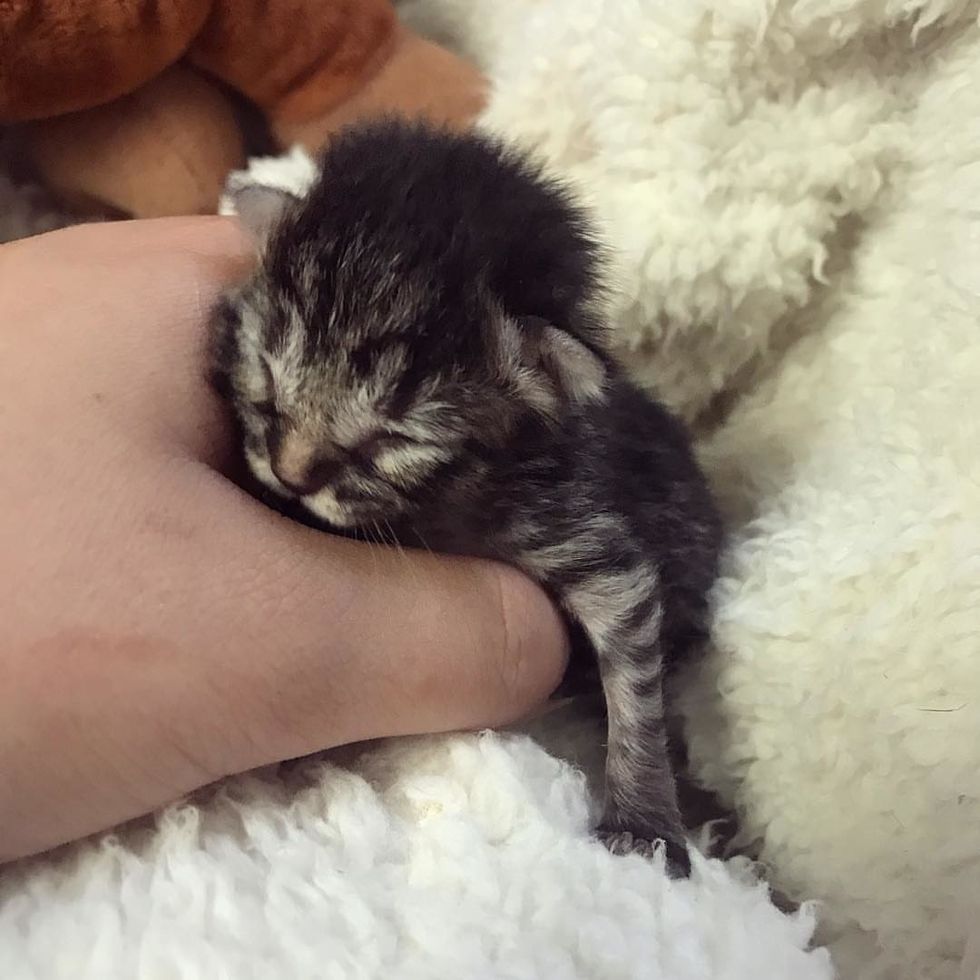 Avery Ortman
Bindi who was abandoned at birth, doesn't want to be alone any more.

"She cries for me to pick her up all the time so she can sleep on me," Avery told Love Meow. "My shoulder is her favorite spot to nap."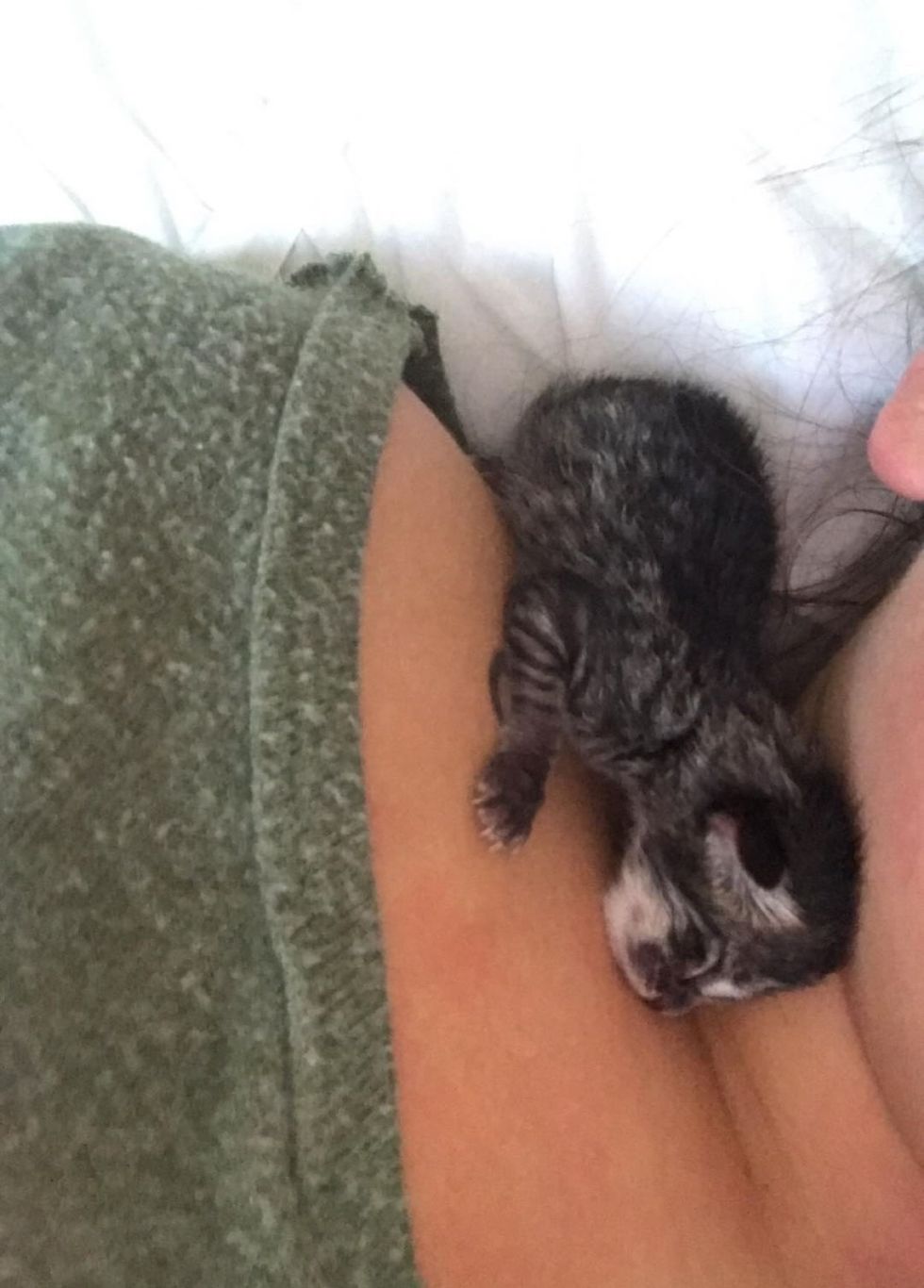 Avery Ortman
As the kitten gets bigger, she will try to escape her playpen so she can supervise her human or snuggle up to her for some extra TLC.

Nothing makes Bindi happier than napping on her human's shoulder while purring into her ear.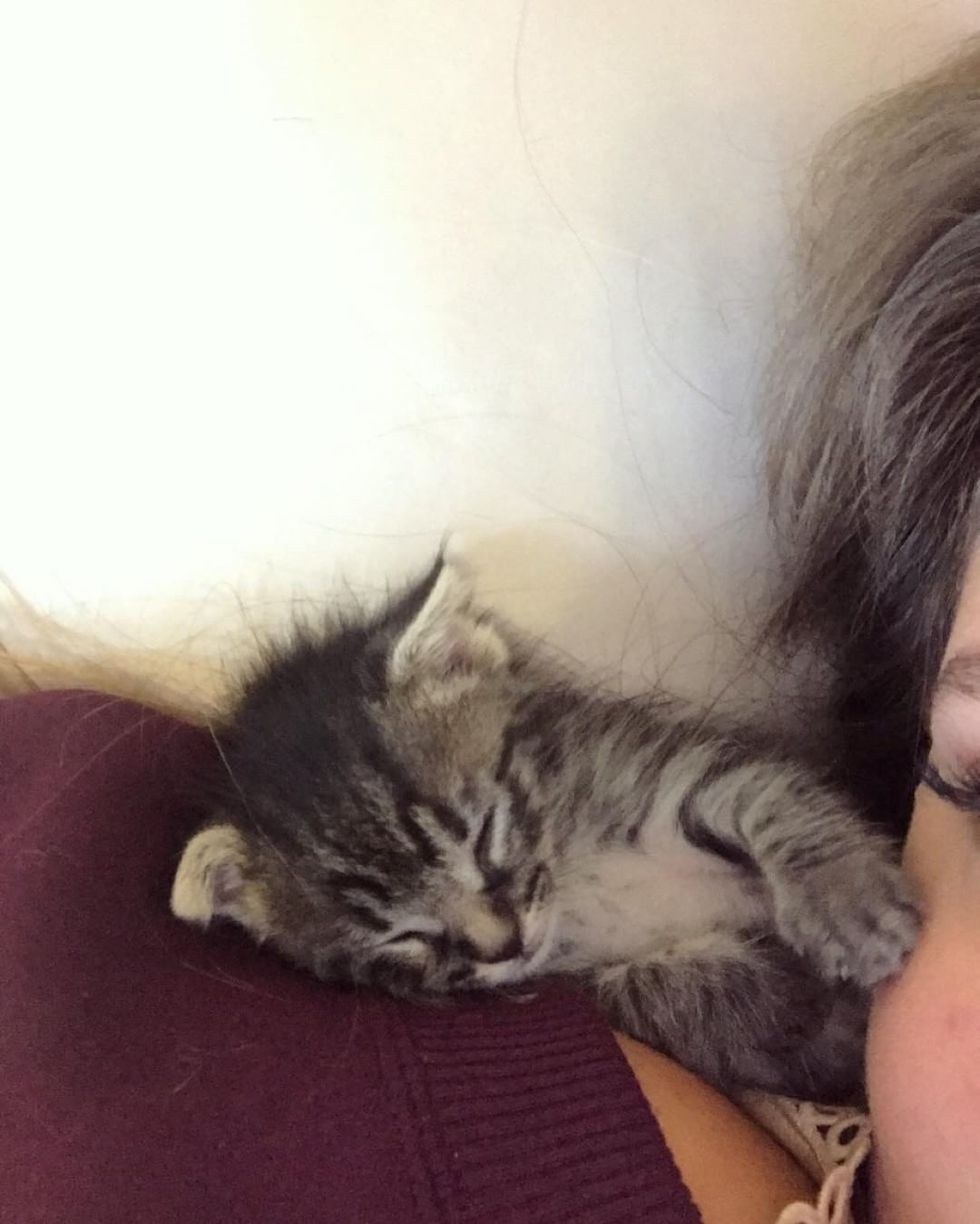 Avery Ortman
"My intentions were only to 'foster' her," Avery said. "But I got really attached to Bindi fast and I couldn't give her up."
Watch Bindi the shoulder kitty and her rescue journey in this video:
The little tabby loves to ride on her mom's shoulder and explore new places with her.
"She's showing adventurous personalities already."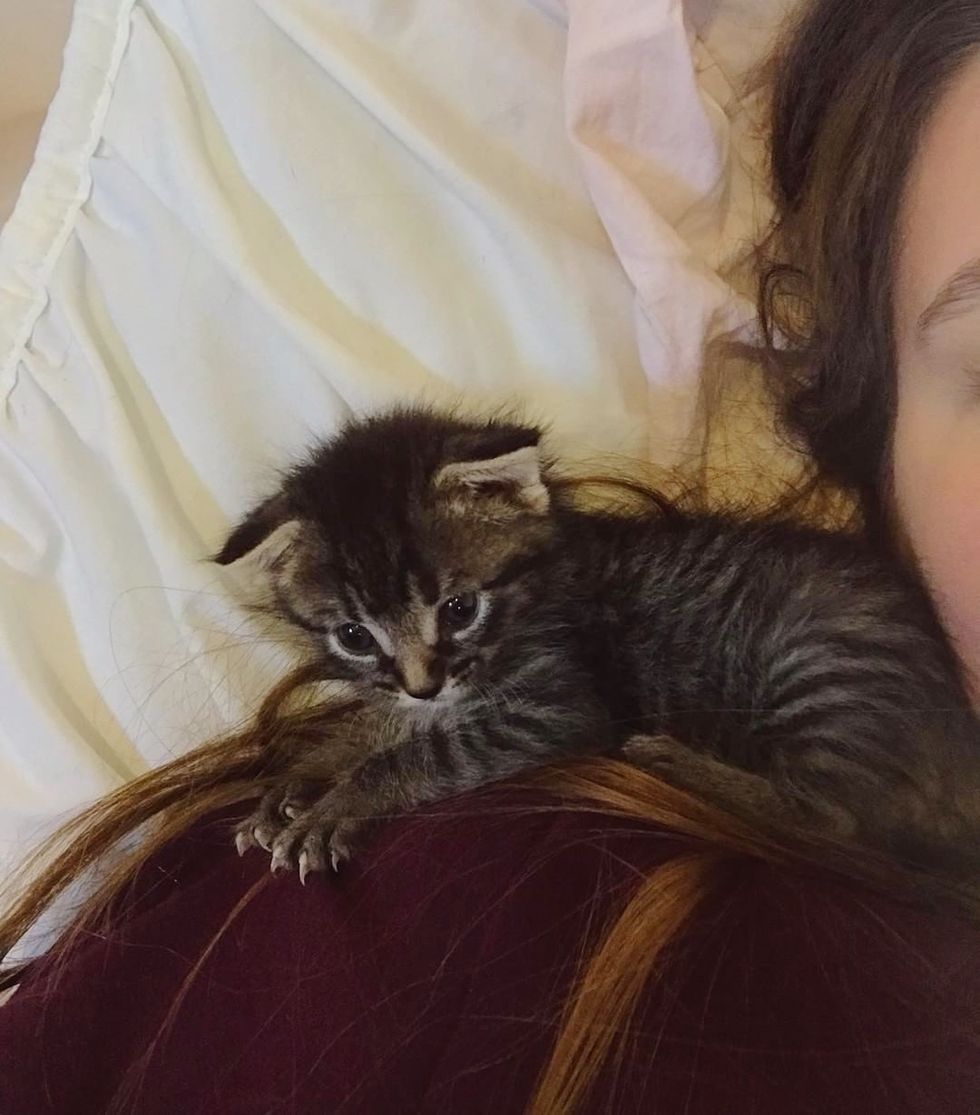 Avery Ortman
Bindi is now three weeks old and has grown by leaps and bounds.
"She is in great health! I'm very proud of her," Avery said.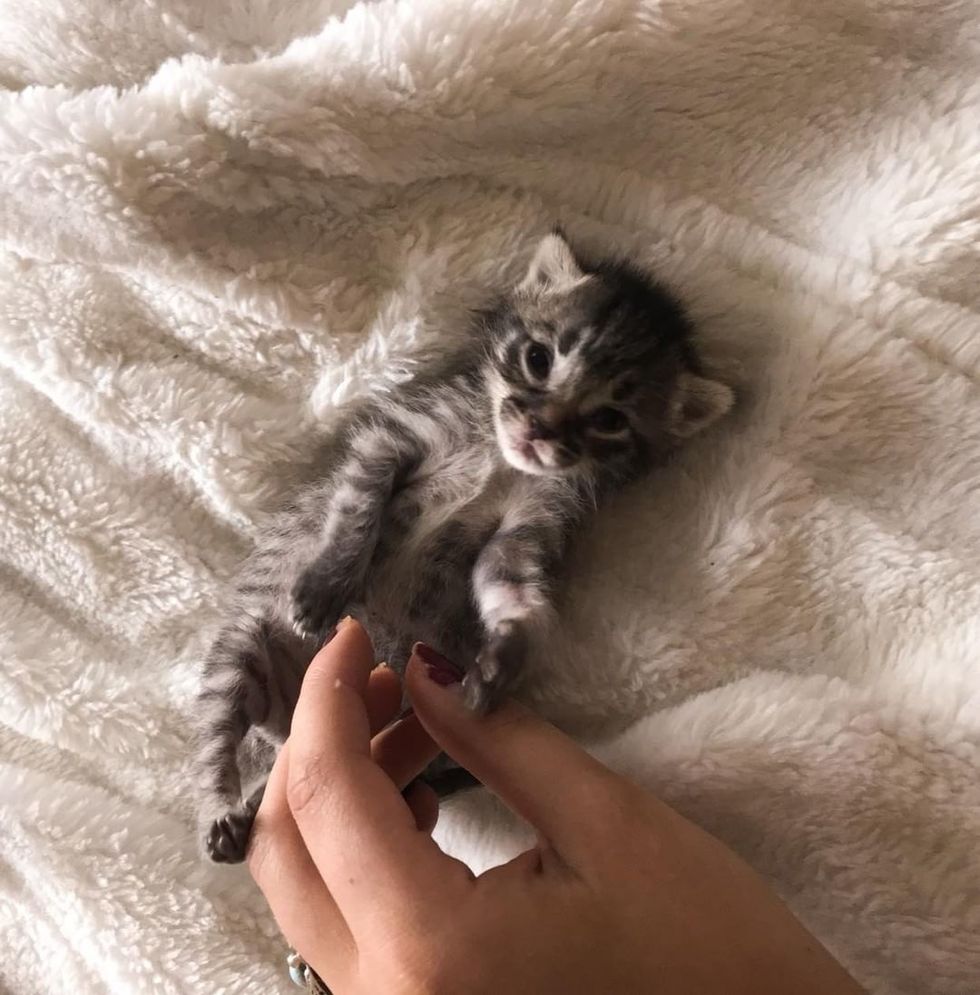 Avery Ortman
The little kitten from the parking lot has blossomed into the perfect shoulder cat who clings to her mom and follows her everywhere she goes.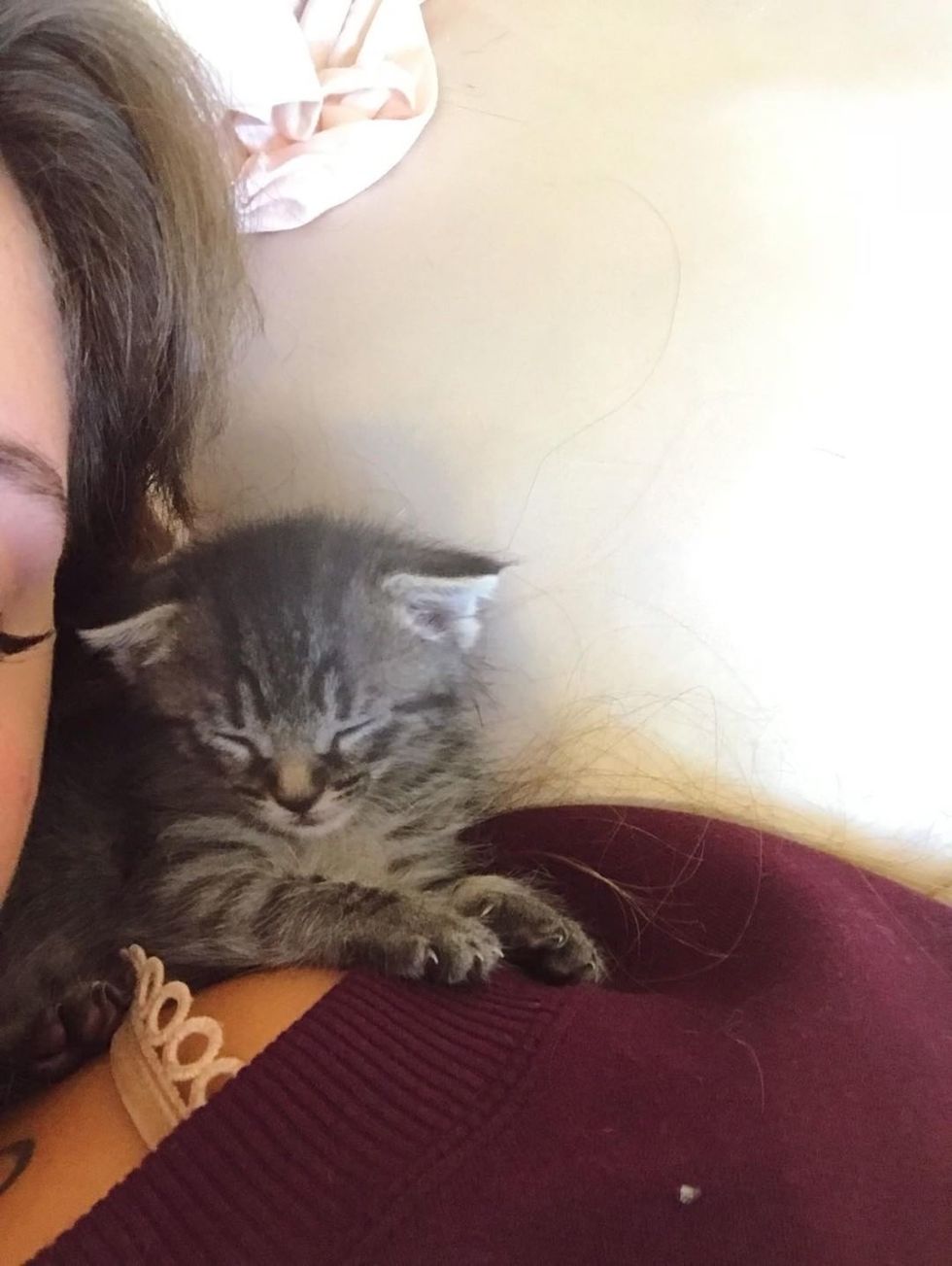 Avery Ortman
Share this story with your friends. Follow Bindi and her adventures on Instagram.
Related story: Kitten Found at Gas Station Hasn't Stopped Cuddling His Rescuer