A cat was rescued by a family after they found him outside in a tree. A year later, a kitten came to them, in need of a home.
The tabby wrapped his arms around her and showered her with love.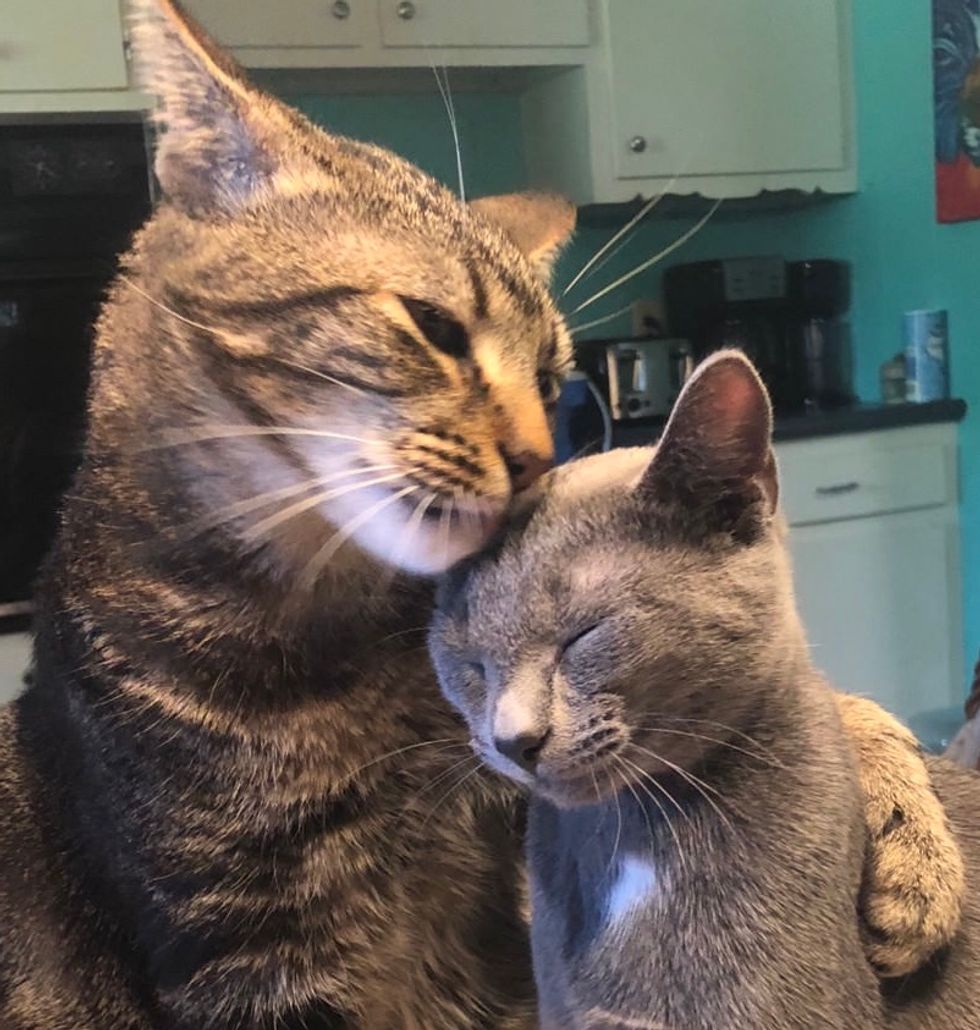 Jazmin Felder
Jazmin Felder came across a shy tabby cat last year and couldn't leave him there to fend for himself. The kitty was all alone hiding in the tree. When he saw Jazmin, he seemed to know that she would be able to help.

The tabby came down from the tree and walked right up to her as if to ask her to take him home. No one came to claim the cat, whom they named Buddy, so they made him a permanent part of their family.
Over the next few months, Buddy was loved and spoiled but he was not particularly close to other feline residents in the house.
Everything changed when he met a new kitten named Hannah.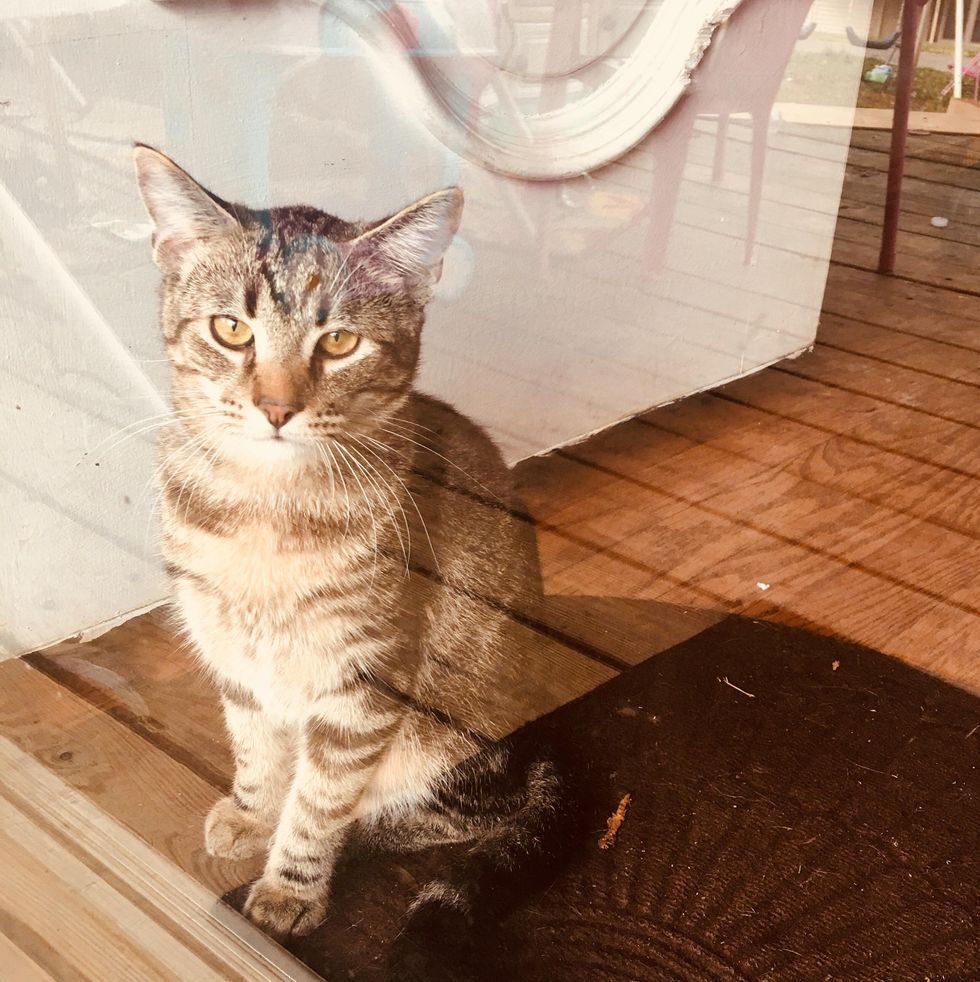 Jazmin Felder
A few months ago, Jazmin learned about the plight of a little abandoned kitten who was in need of a home. They knew they had room for another cat so they took her in with open arms. "I love animals and will always do whatever I can to help them when they are in need," Jazmin told Love Meow.

Hannah, the fearless, outgoing kitten, quickly adjusted to the VIP indoor life. She got along well with everyone and took a liking to the tabby cat right away.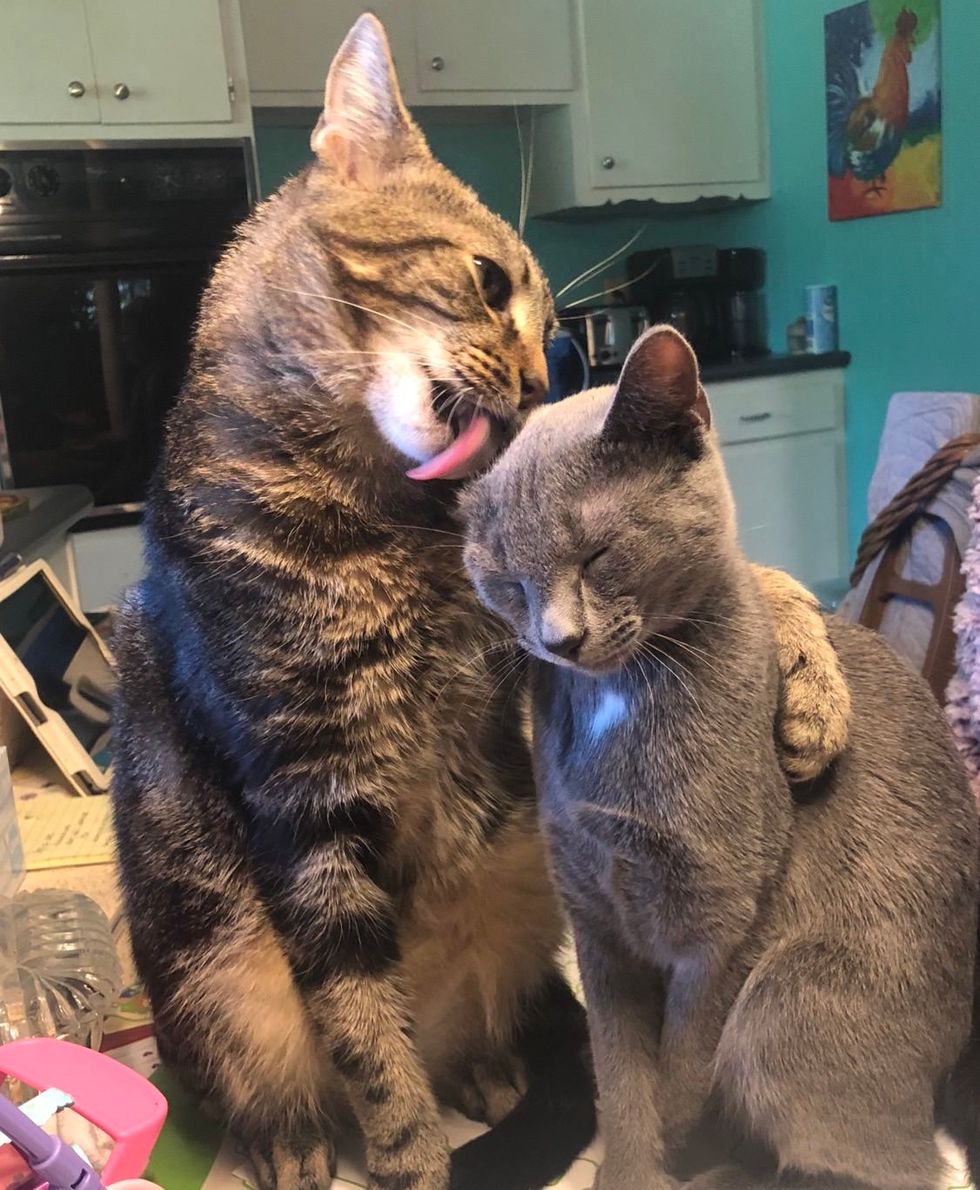 Jazmin Felder
Buddy, who was known to be a bit shy, immediately accepted his new feline sister and even started grooming and cuddling with her. Hannah was soaking up the love, and the two became bonded friends.

Jazmin has never seen Buddy this close with another cat. When they are together, their lives seem complete.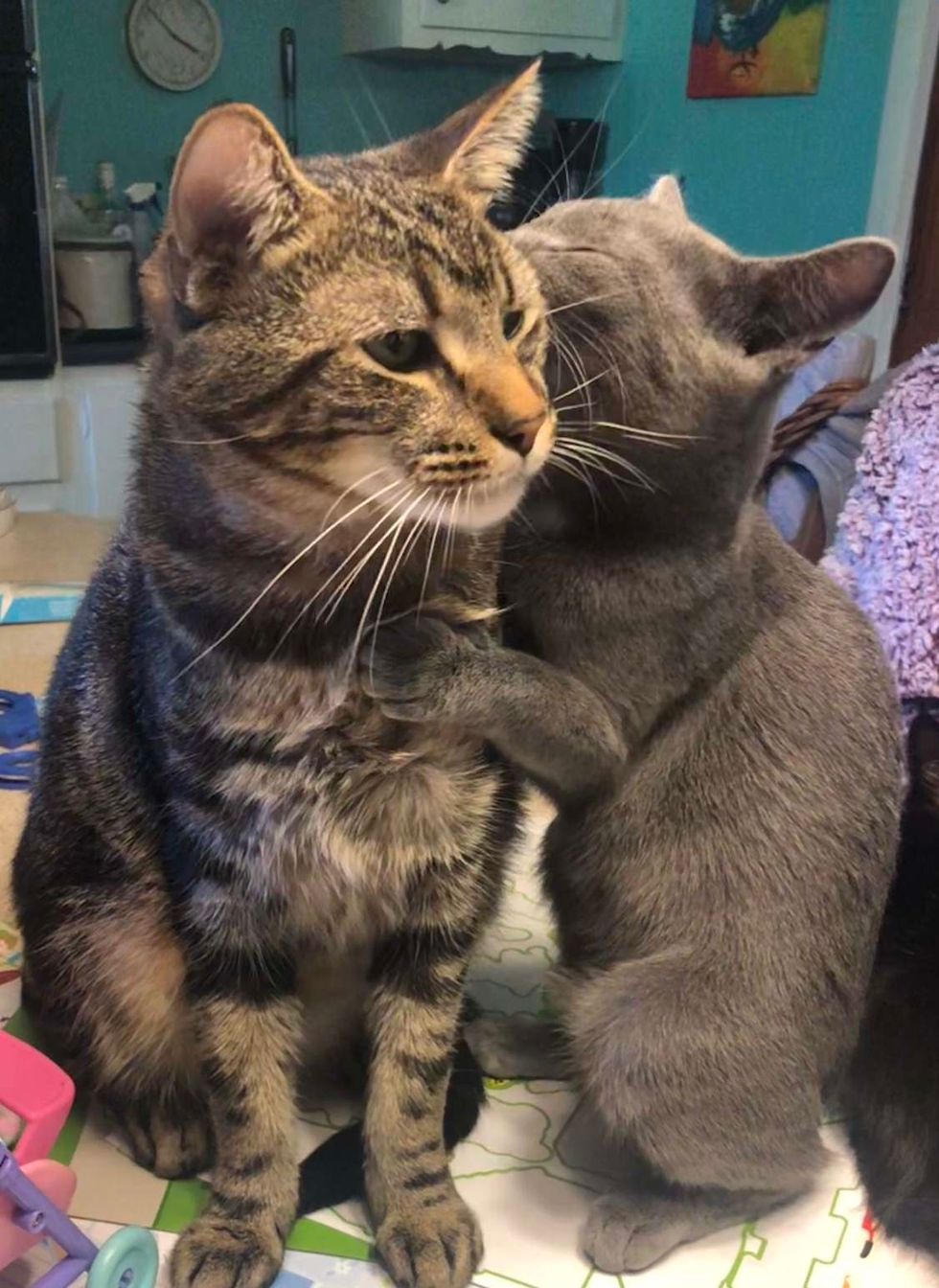 Jazmin Felder
Buddy has taken on the role of a big brother and is very nurturing and protective of Hannah. They do everything together and are like two peas in a pod.
Jazmin has seen a new side of Buddy, who has grown more confident and outgoing because of his best friend.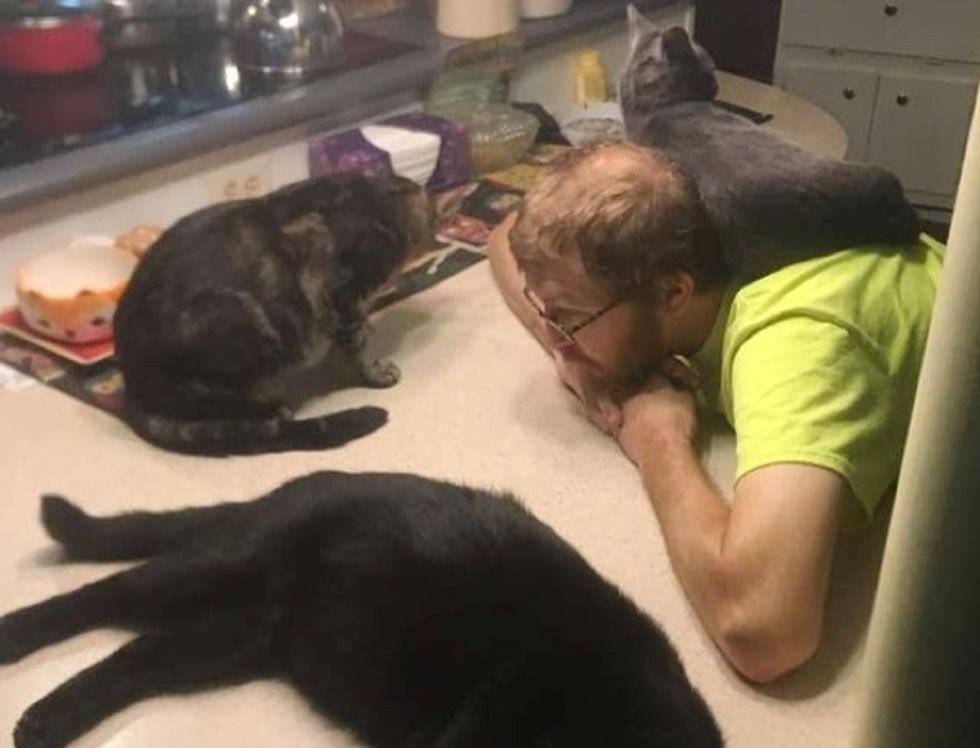 Jazmin Felder
They gave these two kitties a forever home so they could live a life of luxury. Not only did they find love but they found a kindred spirit.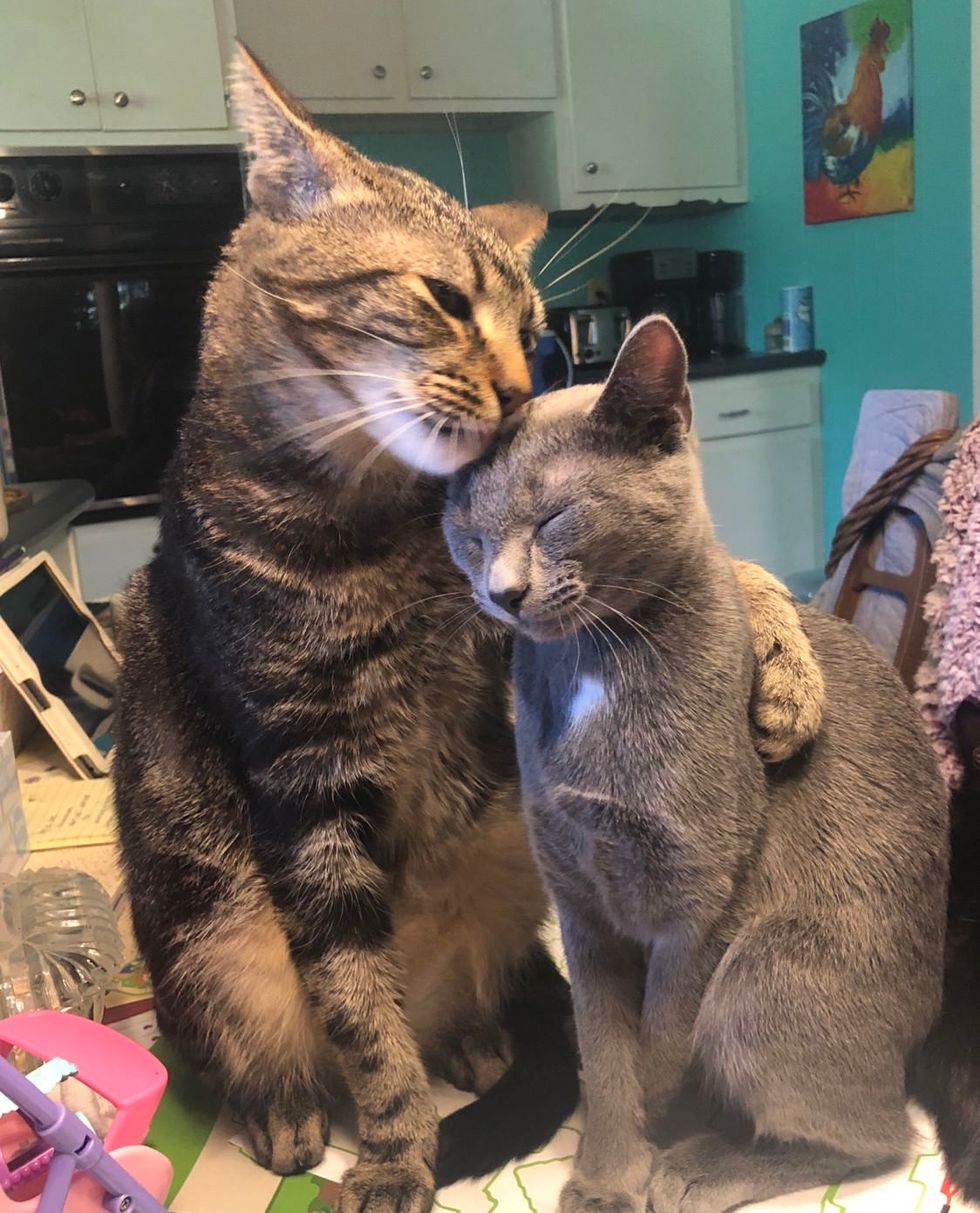 Jazmin Felder
Share this story with your friends.

Related story: Cat Takes Orphaned Kitten Under His Wing and Raises Her into Gorgeous Cat