Two teenage girls from Michigan came to a local pet supply store with a tiny 5-week-old kitten, looking for help.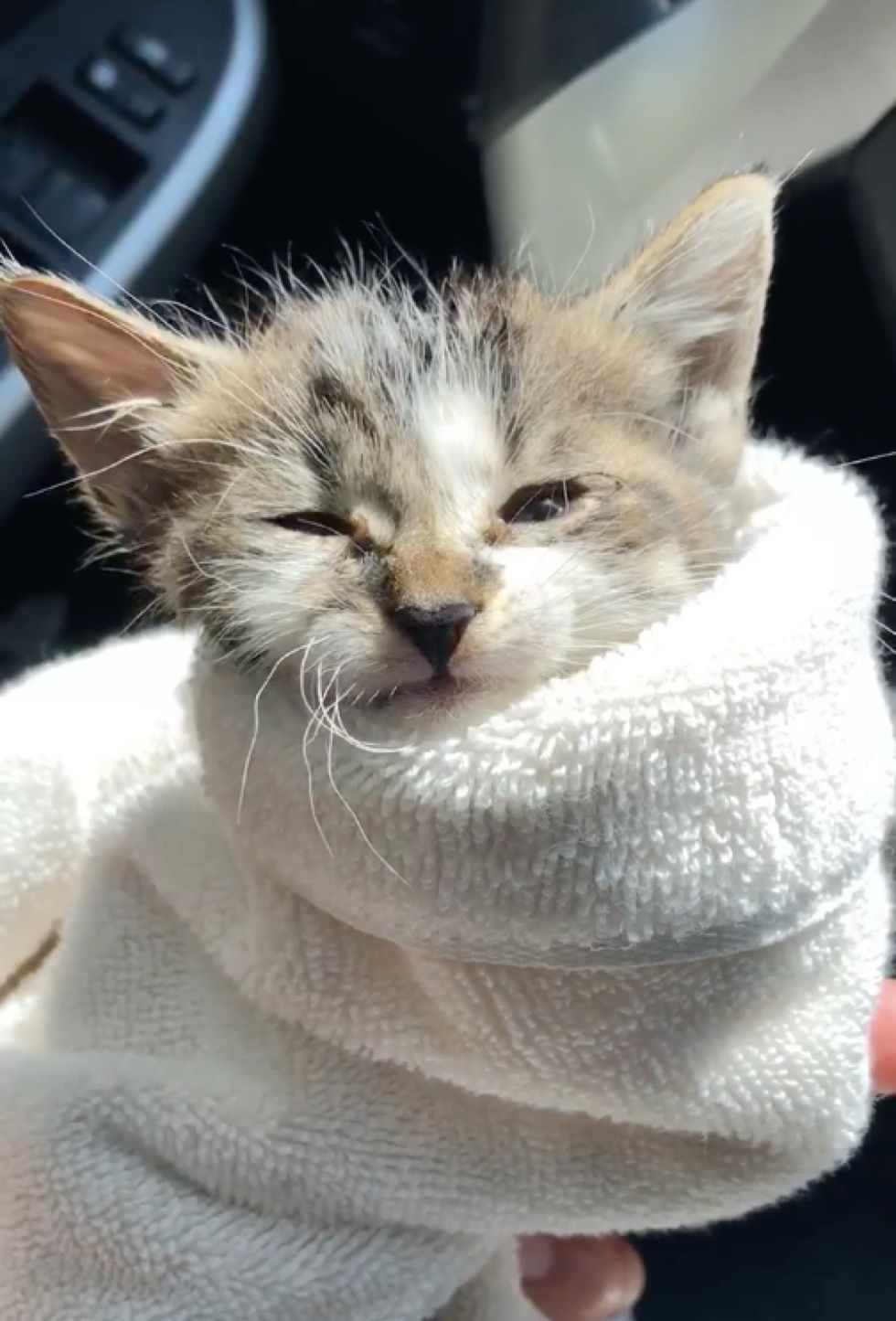 Ferndale Cat Shelter
On September 1, Ferndale Cat Shelter (in Ferndale, Michigan) received a call from the manager of their local Petco about a kitten needing rescue. The teenage girls who brought the kitten to the store, asked if they would take him.

The store manager advised them to bring the kitten to a rescue group so they could help him find a home. "About half an hour later, one of the employees was outside on break and heard the kitten crying," Deanne Iovan, director of Ferndale Cat Shelter, told Love Meow.
To their surprise, they found the kitten wrapped in a blanket inside one of their shopping carts. The weather was hot that day, and the kitty was meowing nonstop, so they quickly brought him inside.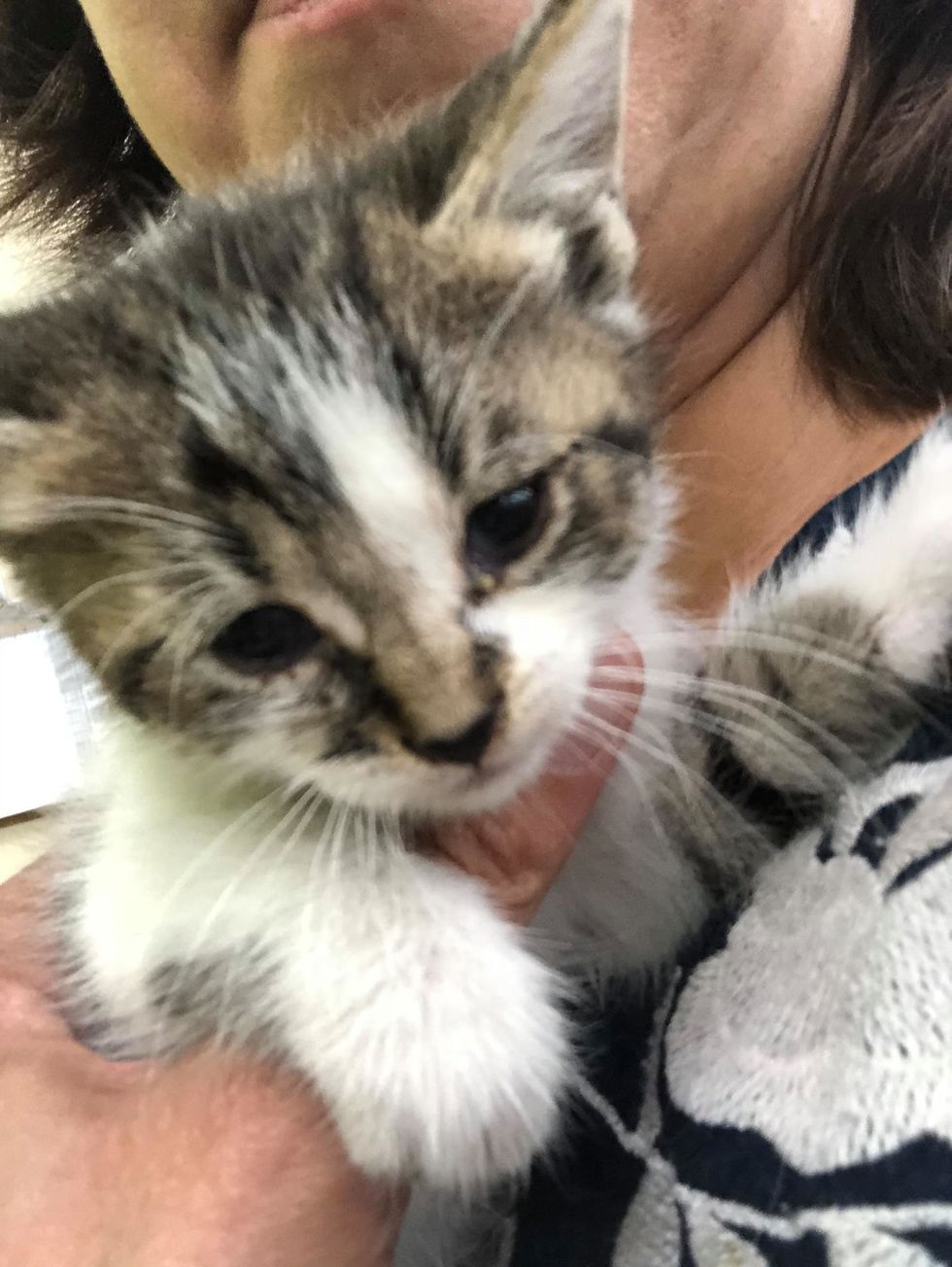 Ferndale Cat Shelter
They tried to comfort the kitten while their manager reached out to Ferndale Cat Shelter for help. The rescue group immediately offered to take the kitten.
Deanne dropped everything at hand and rushed over to get him. "I immediately drove over to the store and picked up the kitten," Deanne told Love Meow.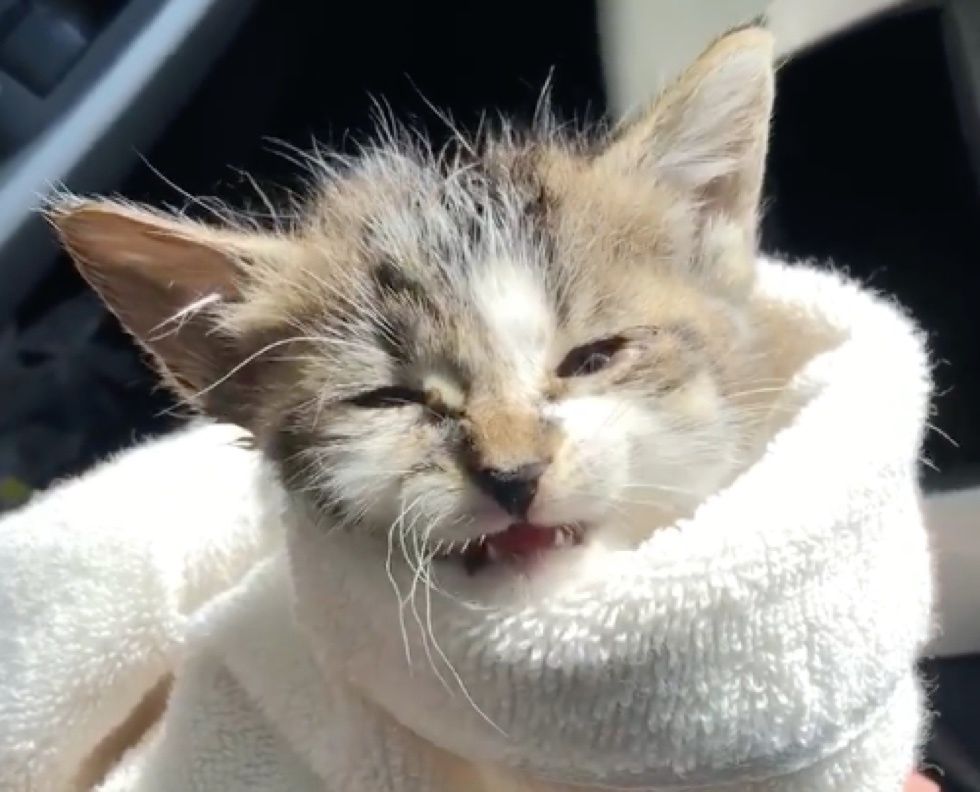 The little feline was dirty and very hungry, crying for food. He was so tiny that Deanne could hold him with one hand in a purrito.

Video of the kitten when he was rescued:
One of their volunteers immediately offered to foster the kitten so they could get him settled in a comfortable home.

"We gave him a bath with Dawn soap and treated him for worms," Deanne added.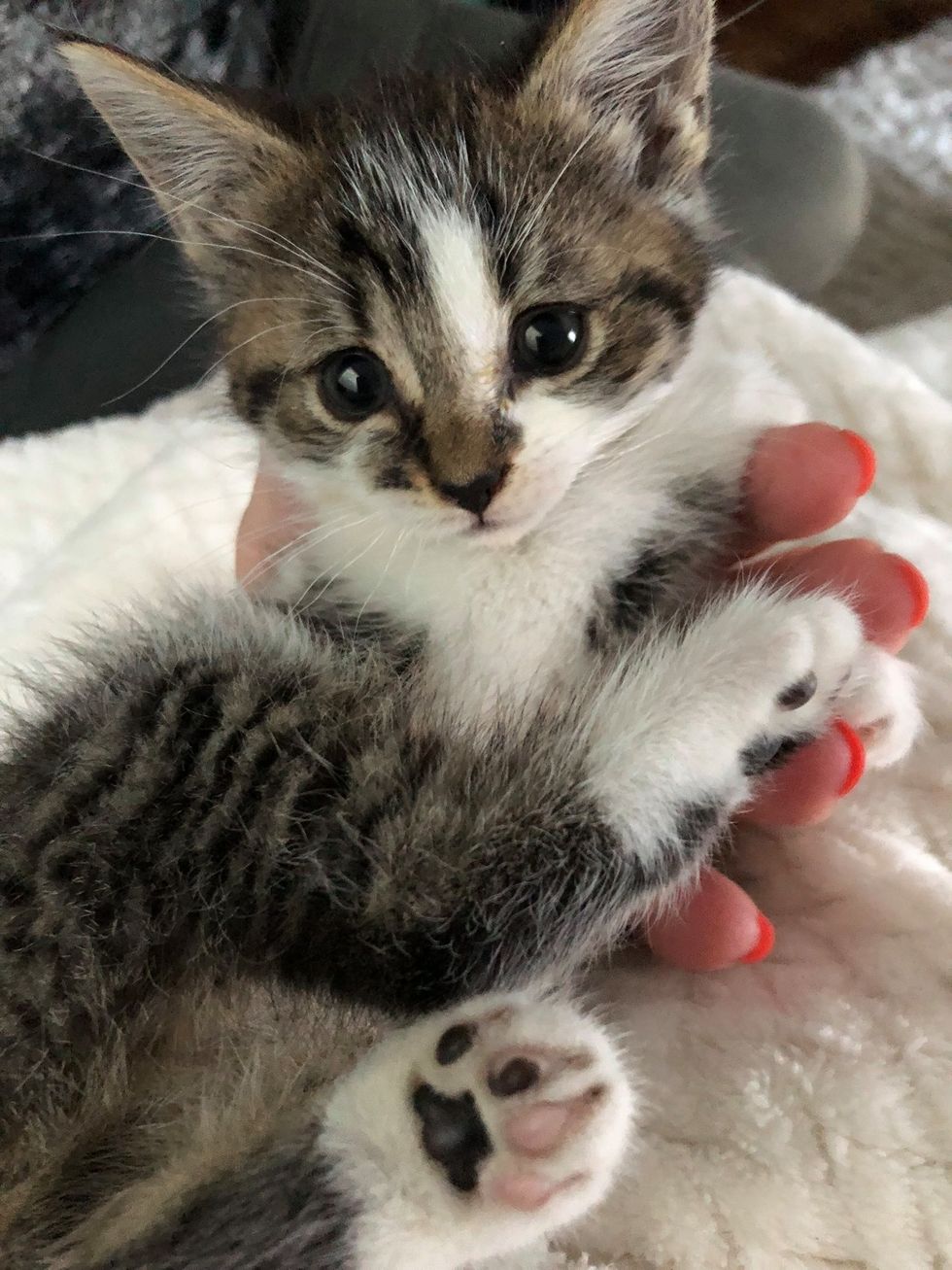 Ferndale Cat Shelter
In just five days, the kitten has put on some healthy weight. His eyes are wide and ears perked up. The tabby boy loves to be held and can't get enough of attention from everyone in the house.
His personality is already shining through. "He's an absolute joy and the Foster's children named him Chihiro!"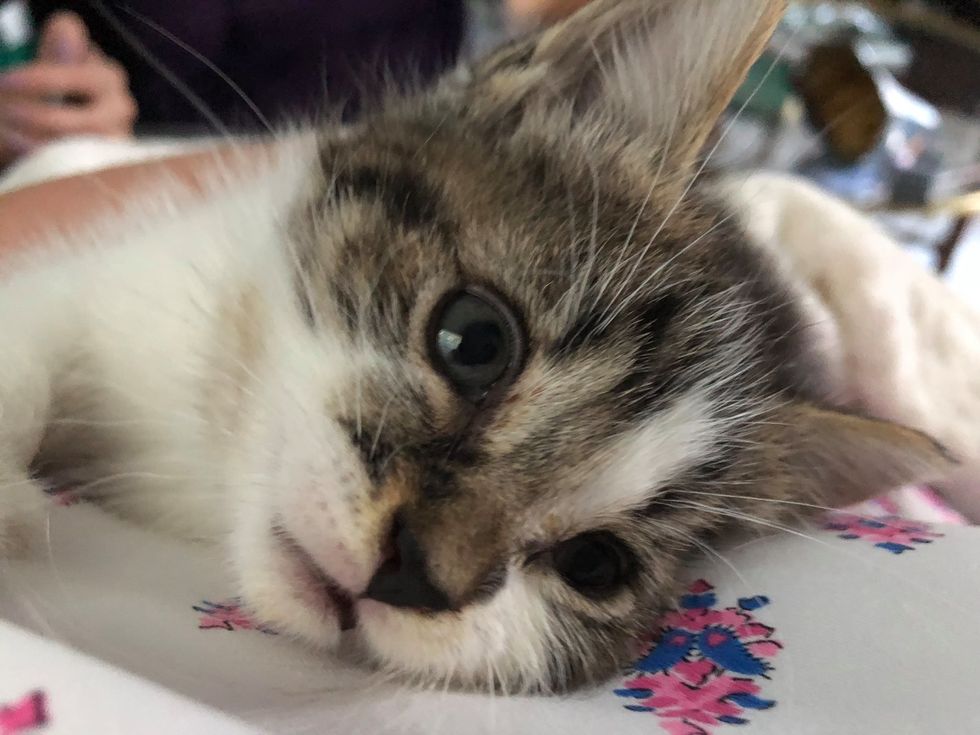 Ferndale Cat Shelter
Chihiro stays close to his foster family and doesn't want to be alone. Now he has plenty of food to eat, lots of soft blankets to sleep in and a big family to cuddle with.
Despite a rough beginning, little Chihiro is now thriving in foster care.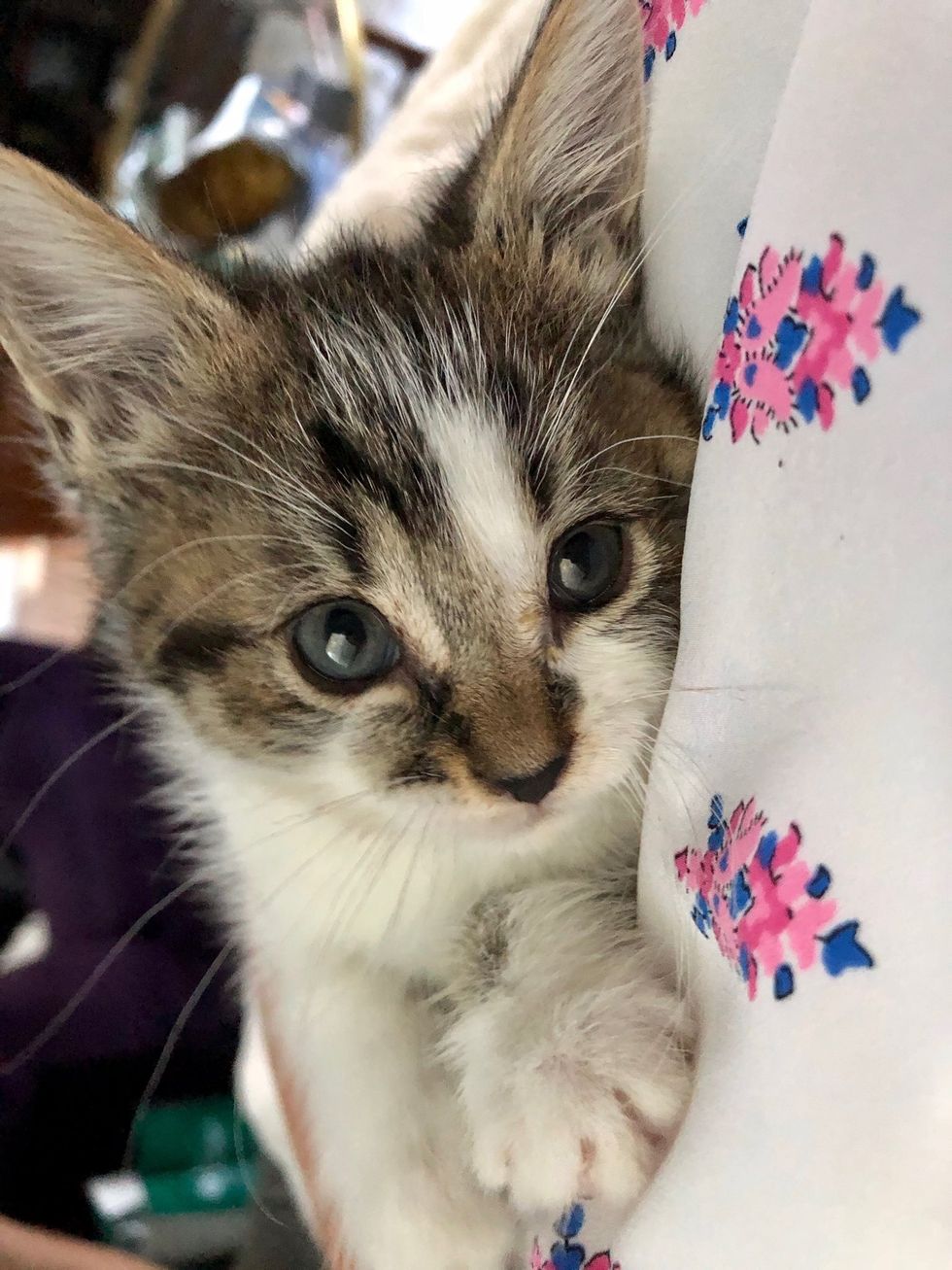 Ferndale Cat Shelter
Share this story with your friends. Follow updates on Chihiro on Facebook. If you would like to support their rescue efforts, click here to see how you can help.
Related story: Man Found 8 Kittens Huddled Up in an Alley During the Bitter Cold and Saved Their Lives