This kitten came to a shelter, wearing a sad and frowny face. He was scared of the place and everyone around him until he met his foster mom.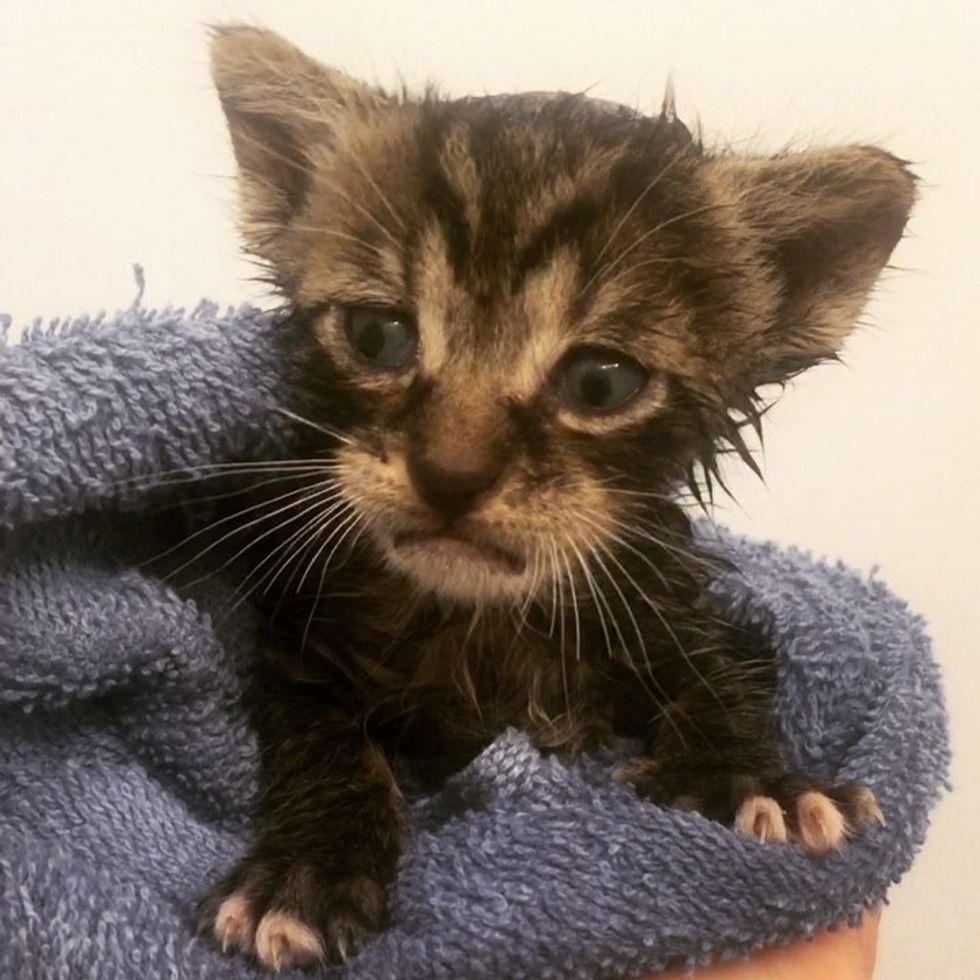 Jen Csenge @kitten.nuggets
Koda was brought into Animal Care Centers of NYC when he was just a few weeks old. He was very malnourished, just skin and bones, and constantly crying.

Jen Csenge, a foster volunteer, picked him up from the shelter so he could get a chance at a better life. Koda was covered in fleas and battling with health issues. Despite being very hungry, he had a hard time learning to eat. "He wasn't great with his bottle and was up and down in weight so much," Jen told Love Meow.
Koda had the saddest eyes and was always wearing a frown on his face. Jen worked around the clock to keep him fed and warm, treat his tummy issues and help him learn to trust.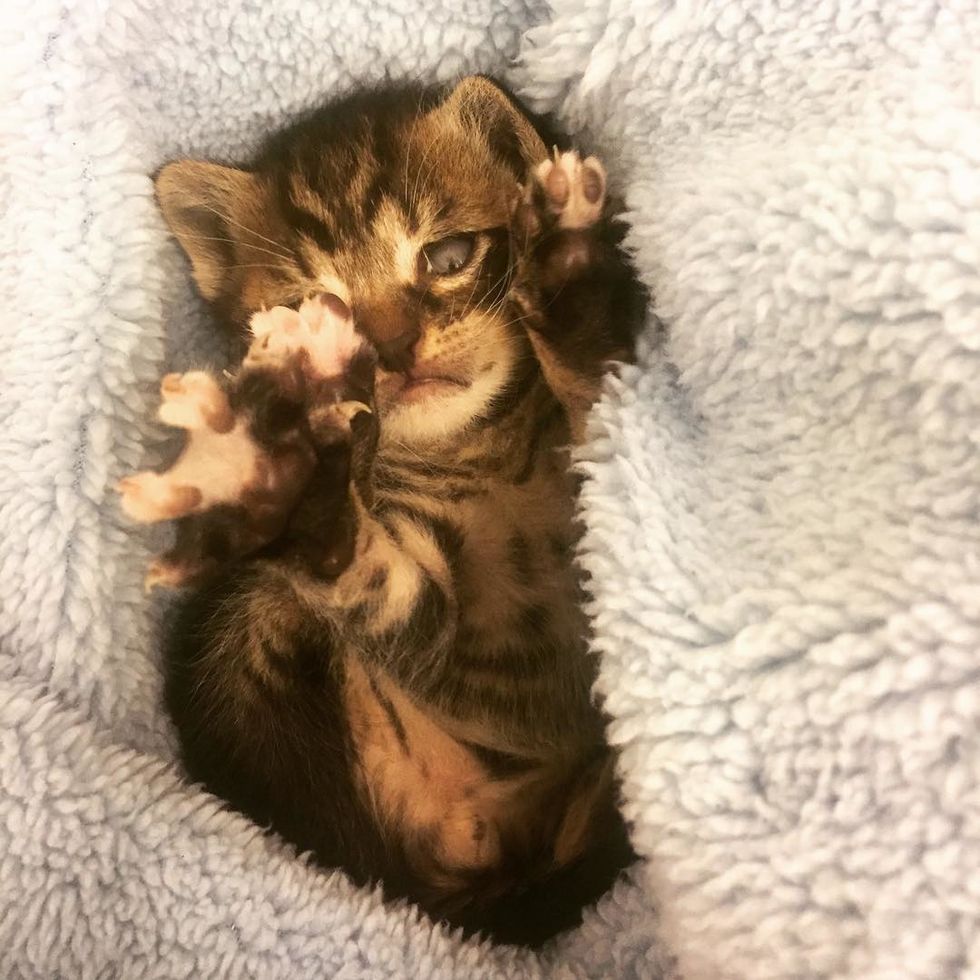 Jen Csenge @kitten.nuggets
He was fearful of people and would try to hide if someone was near. "He was always kind of a timid little guy."
But he didn't mind his foster mom.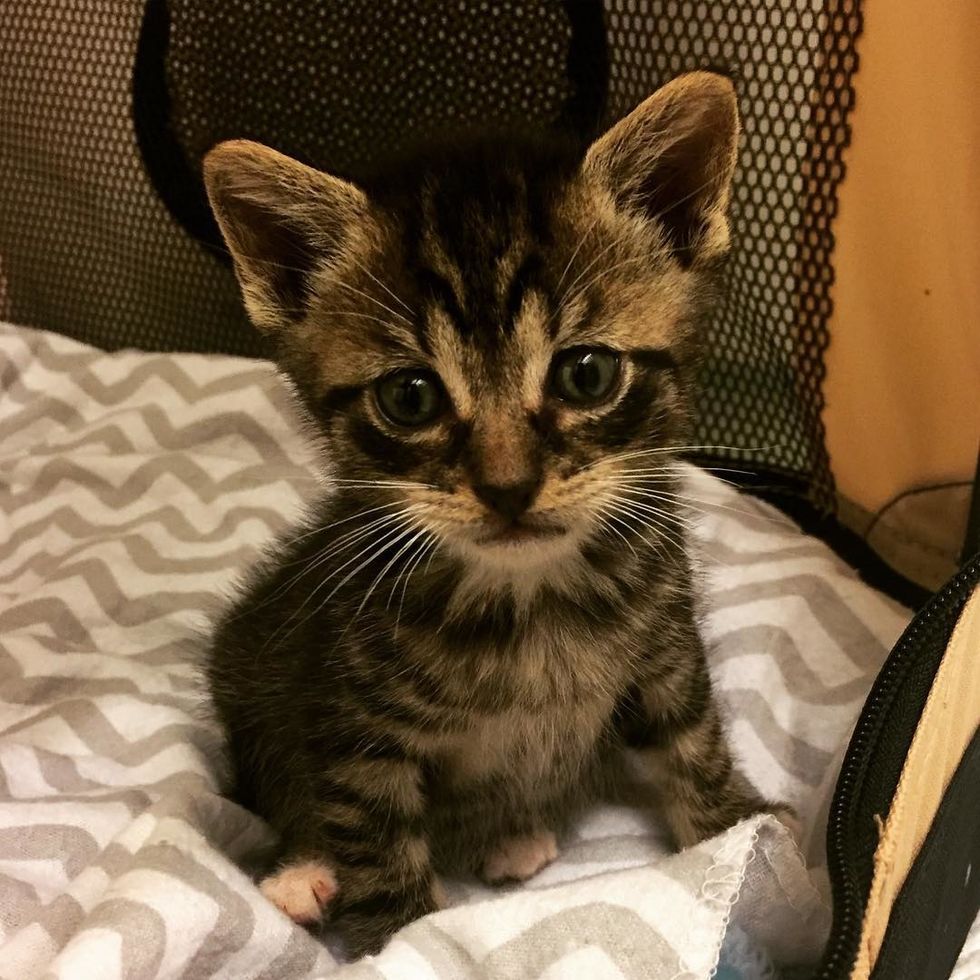 Jen Csenge @kitten.nuggets
"At the time, I was in residency at the hospital, and I would bring him with me to a friend's apartment who lived nearby and quietly escape to feed him," Jen said.
Food coma after a big lunch!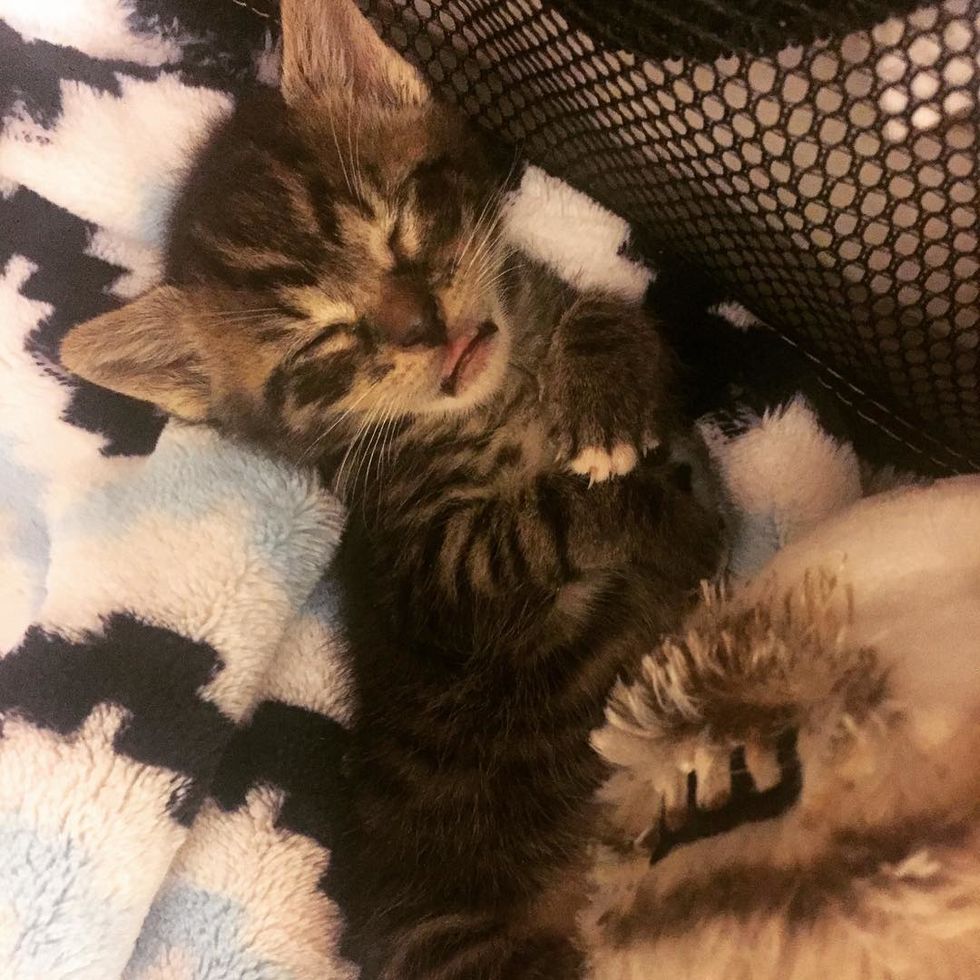 Jen Csenge @kitten.nuggets
Several weeks into foster care, the kitten had a sudden URI (upper respiratory infection) and started fading. "I rushed him to the emergency vet and they didn't know what was wrong with him."

Jen never gave up and continued caring for him the best she could. She didn't get much sleep that night, making sure the kitten got his antibiotics and food, keeping him alive.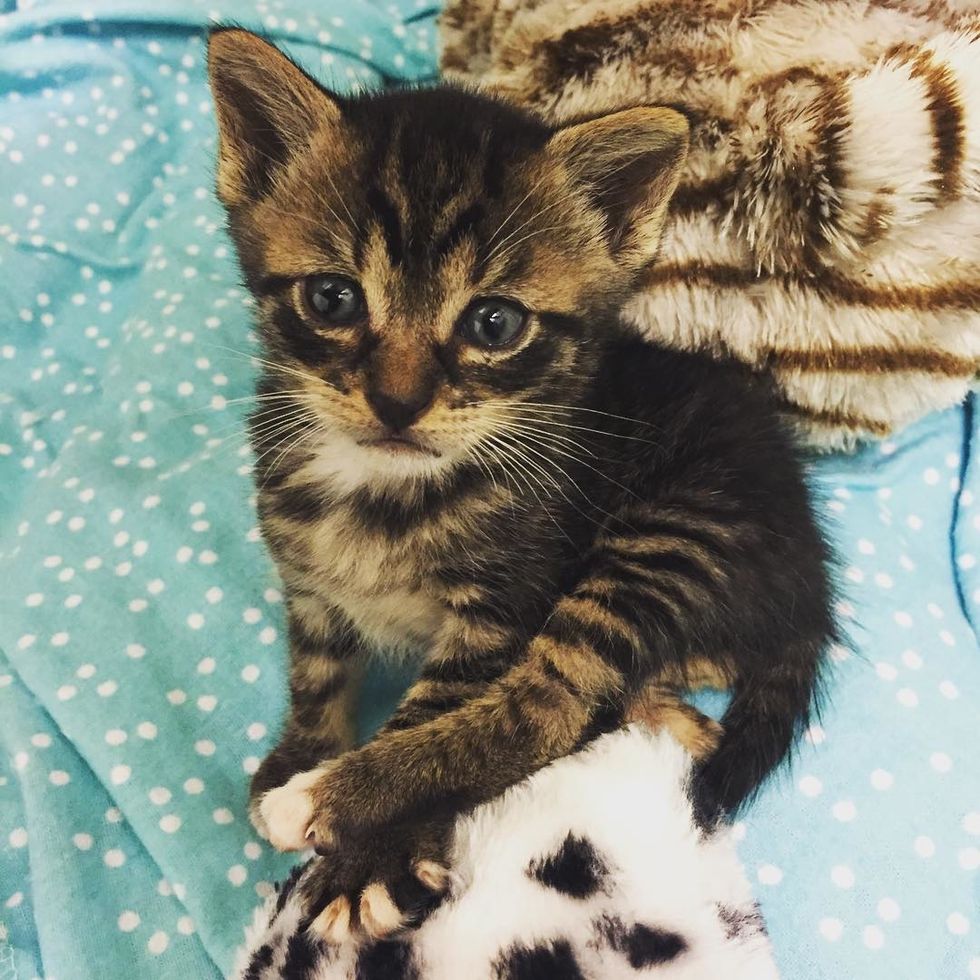 Jen Csenge @kitten.nuggets
Not only did he bounce back from the brink, but he grew very attached to his foster mom. Jen became the only person he could trust.

"He is so afraid of anyone but me. Anytime, I'd have potential adopters come to meet him, he'd hide up under the couch so fast," Jennifer said.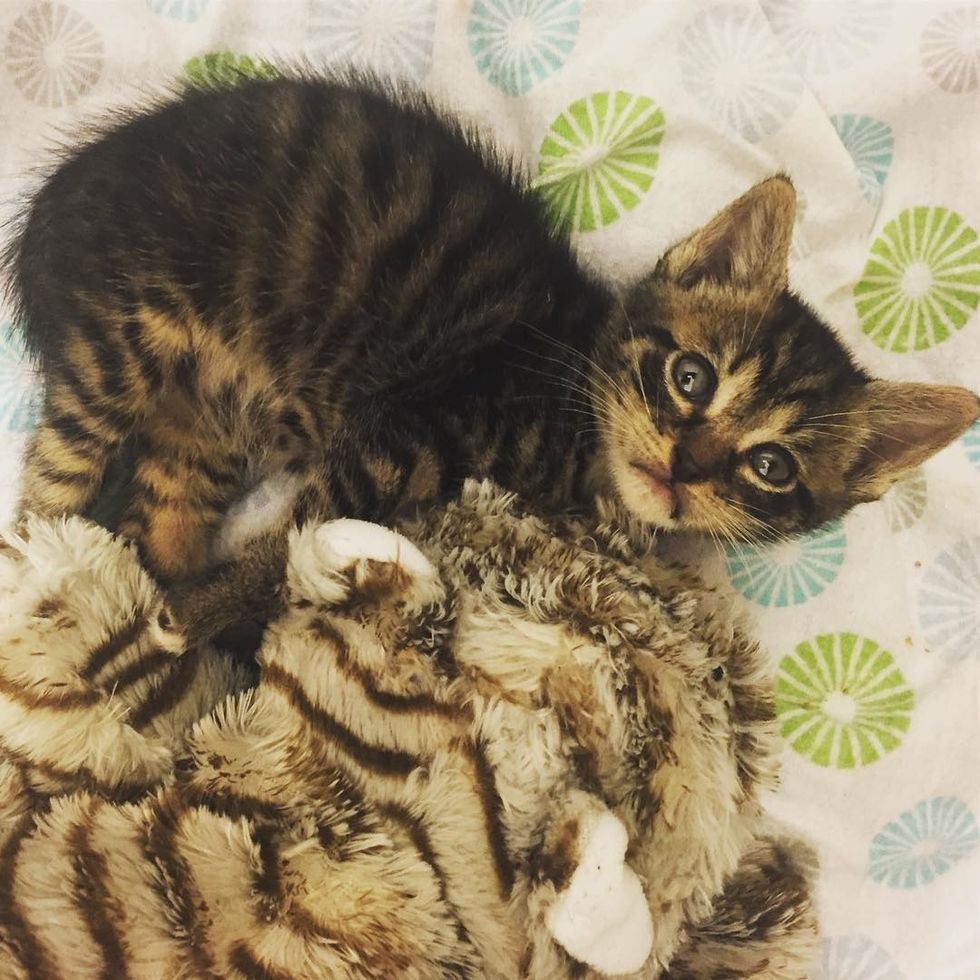 Jen Csenge @kitten.nuggets
"He refused to meet them! If I could coax him out, he would hide his face in my arms. Needless to say, he didn't win out any potential adopters and decided to adopt me instead."

Watch Koda's journey in this cute video:
Kitten with a Frown Finds Happinessyoutu.be
"That's when I knew he was home. He probably knew from the start."
As Koda grew bigger, that sad little face slowly turned into an adorable smile.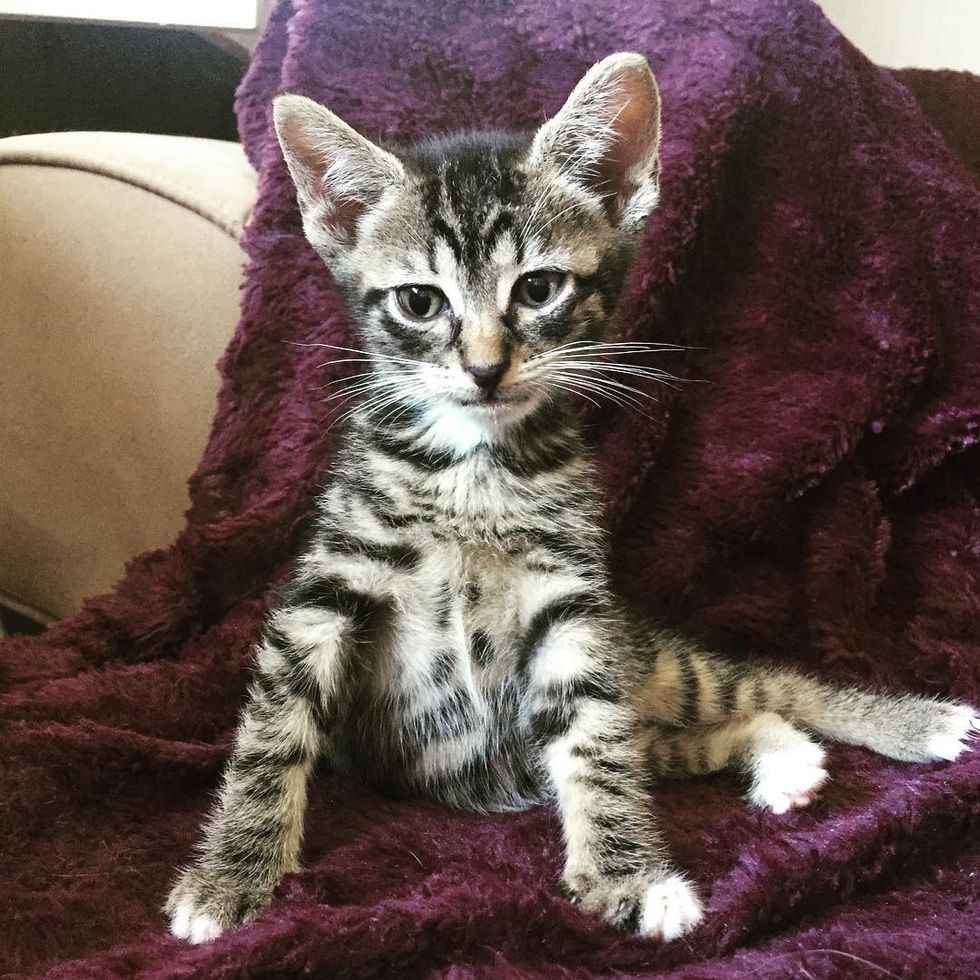 Jen Csenge @kitten.nuggets
He was born with an underbite which only added to his cuteness.
"Now, Mr. Koda Bear is all grown up. He's still terrified of almost anyone that's not me, but he adores the foster kittens, getting into as much trouble as possible, and he's a super intense, borderline painful biscuit maker."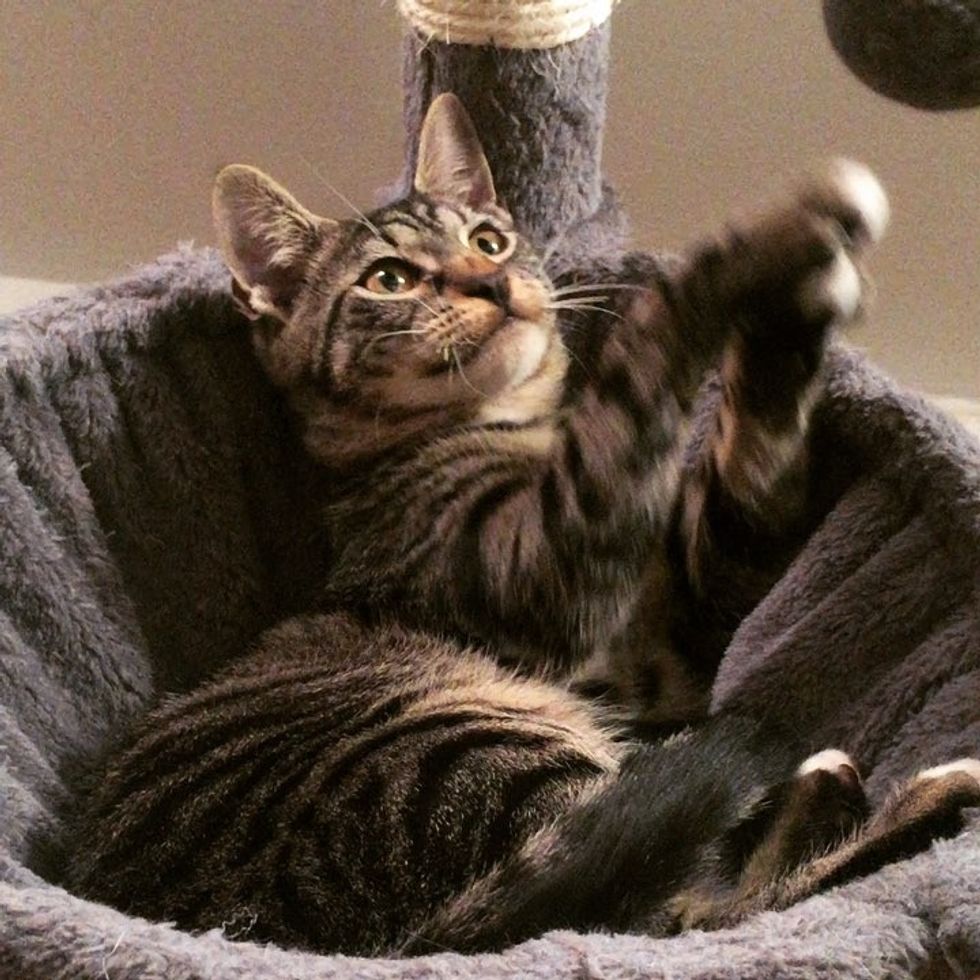 Jen Csenge @kitten.nuggets
Koda blossomed into a beautiful tabby cat!
He found happiness when he met his foster mom, now forever human.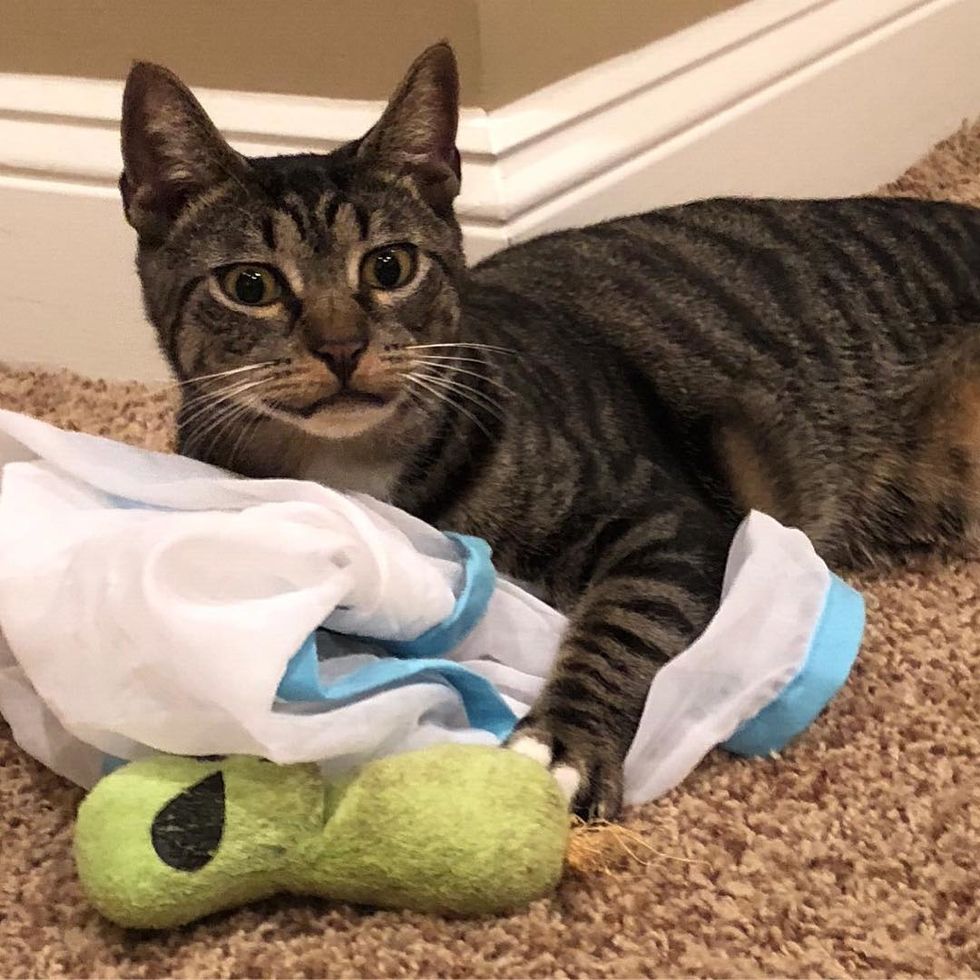 Jen Csenge @kitten.nuggets
Share this story with your friends. Follow Koda and his foster kitty friends on Instagram.
Related story: Kitten With Toothy Smile Was Brought Back From the Brink and Fights to Live