A kitten was reunited with his brother who was born three days later. They are now thriving together.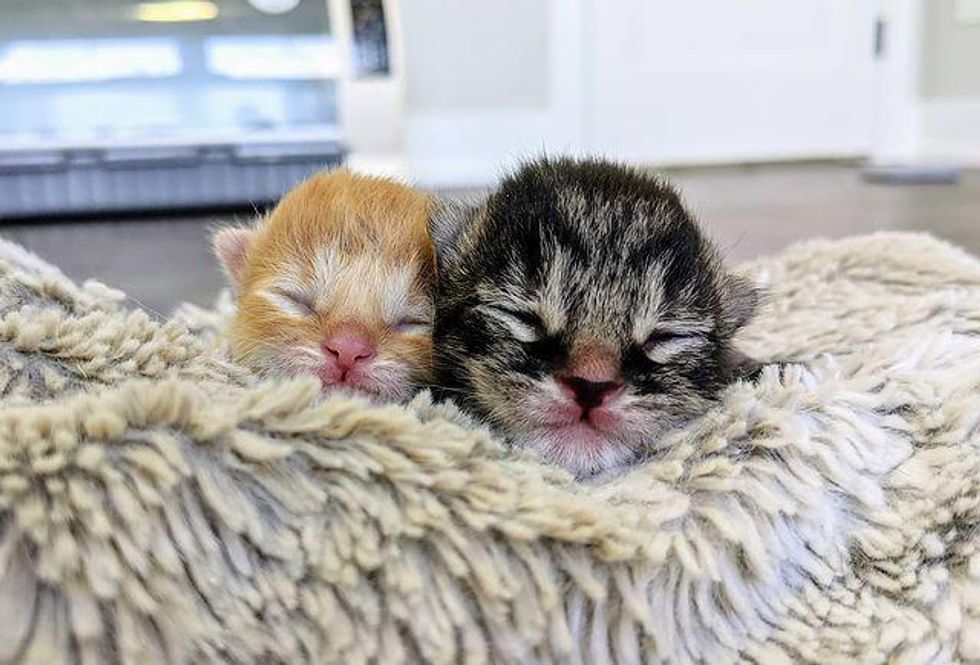 Foster Baby Cats
In mid March, two bonded cats were brought to Foster Baby Cats, a kitten rescue in Columbus, Ohio, after they were rescued through a TNR (trap-neuter-return) project.
They were both pregnant and needed a safe place to have their kittens. "They are semi-feral so they aren't that fond of humans, but they adore each other," Jillian, founder of Foster Baby Cats, told Love Meow.
"The white calico will try to convince the black calico to nap or cuddle with her, and they are constantly grooming each other."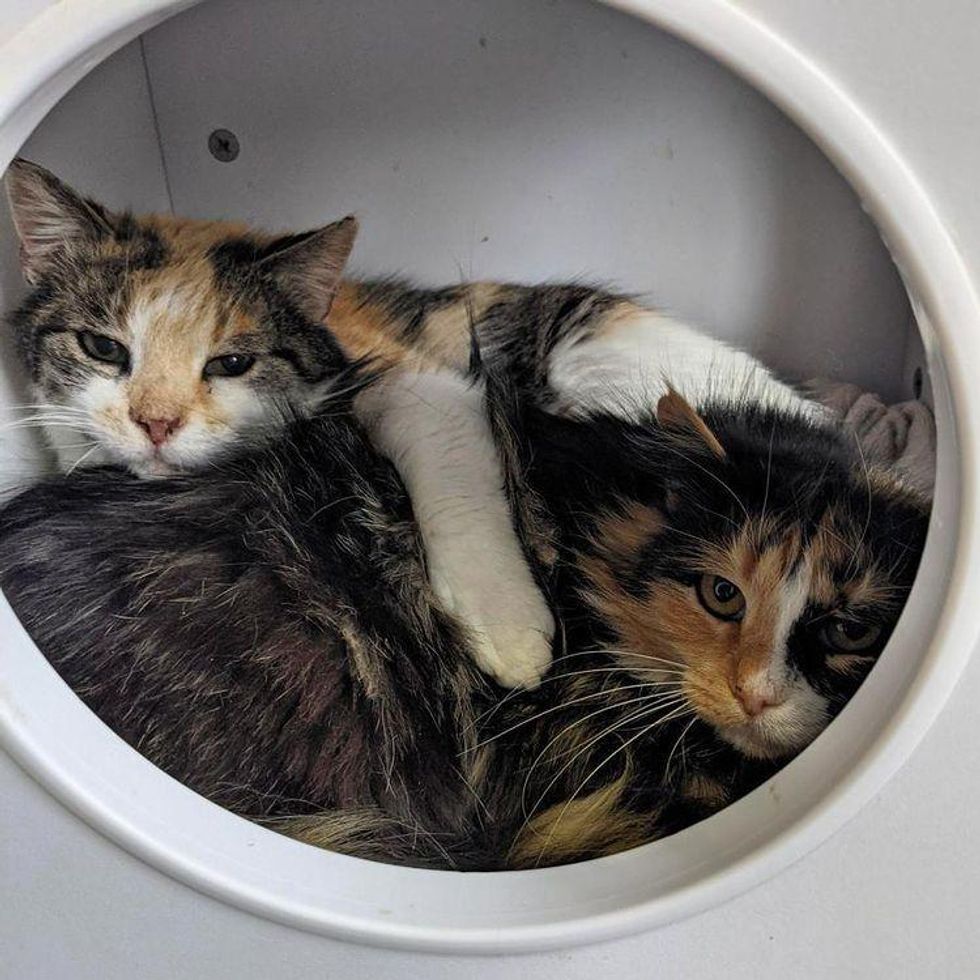 Foster Baby Cats
About a week later (on Thursday), the light calico gave birth to a tiny orange kitten. She immediately cuddled up to him and showered him with lots of licks. By the end of the day, there was no sign of baby number two.
"Keeping her stress low in a quiet, calm environment was the best thing I could do for her at that moment. I was in touch with MedVet and was following their recommendations."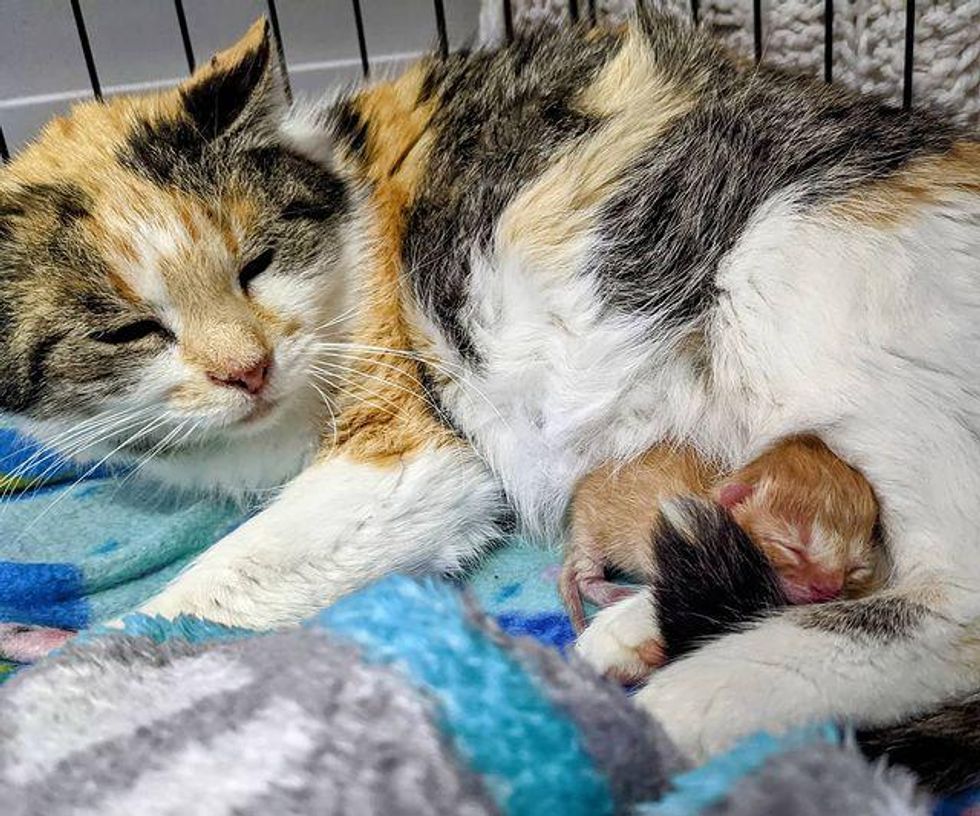 Foster Baby Cats
As soon as the mom perked up, she sought her only kitten who was receiving supportive care, and immediately requested to have her motherly duties returned to her fully.

While they continued monitoring the mom's situation, her best friend came over to join her for some snuggles.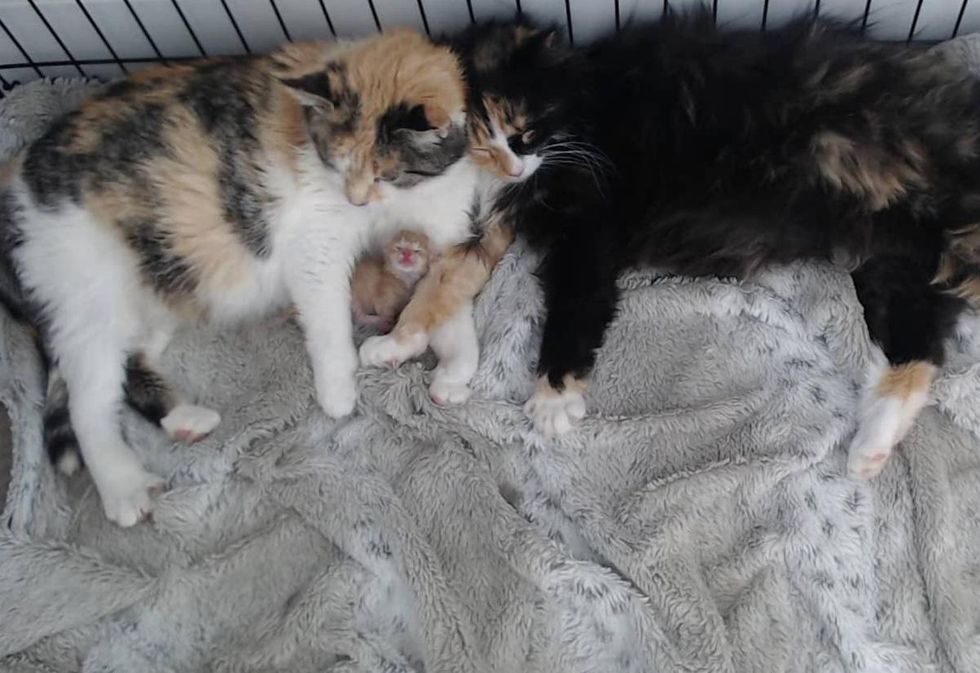 Foster Baby Cats
Another day went by, but there were still no new kittens. Jillian decided to take her to the vet to make sure that everything was ok. They detected healthy fetal heartbeats in her womb, believing that there were more babies waiting to be born.
The pint-sized orange kitten was a fighter from the start. He had a voracious appetite and a strong will to live.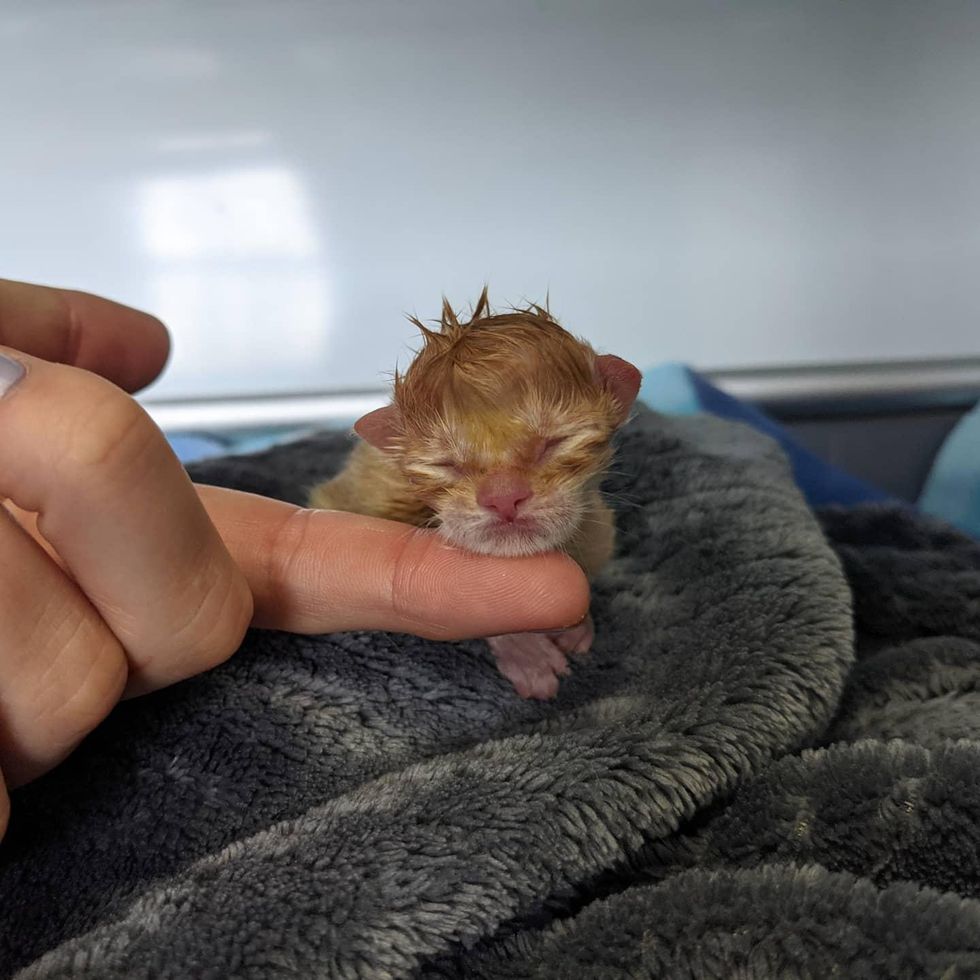 Foster Baby Cats
On Sunday, Jillian walked into the room and was surprised to find a tiny new member nestling with the crew. The cat mother had her second kitten whose birth weight was nearly twice as much as the orange boy's.

"There is a significant size difference. The orange bean weighed 75 grams at birth while his darker brother weighed 135 grams at birth," Jillian told Love Meow.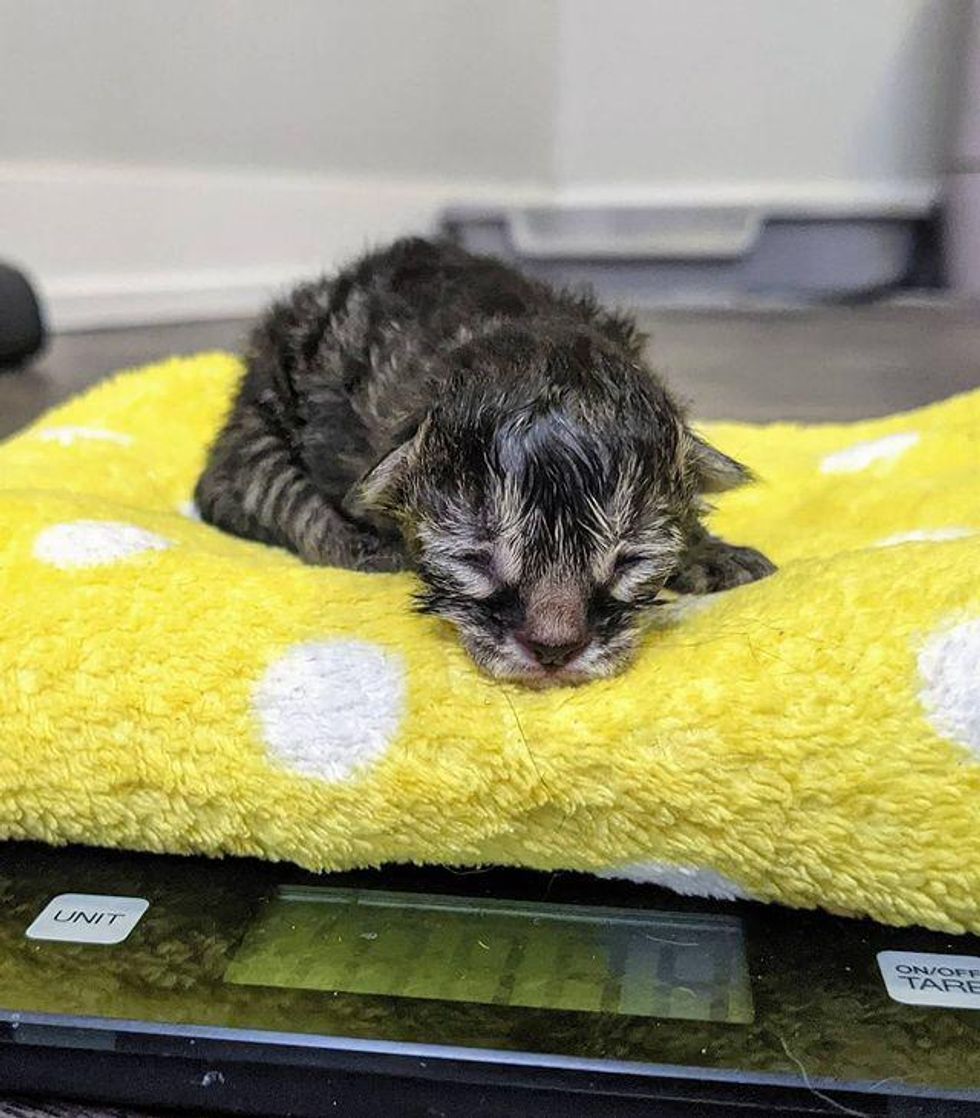 Foster Baby Cats
Despite being born three days apart, the kittens quickly squirmed towards each other, nuzzled up to their mom's belly, and nursed away in unison. It was as if they had never been separated.
"It's not clear if the orange bean was born early or the second bean was born late."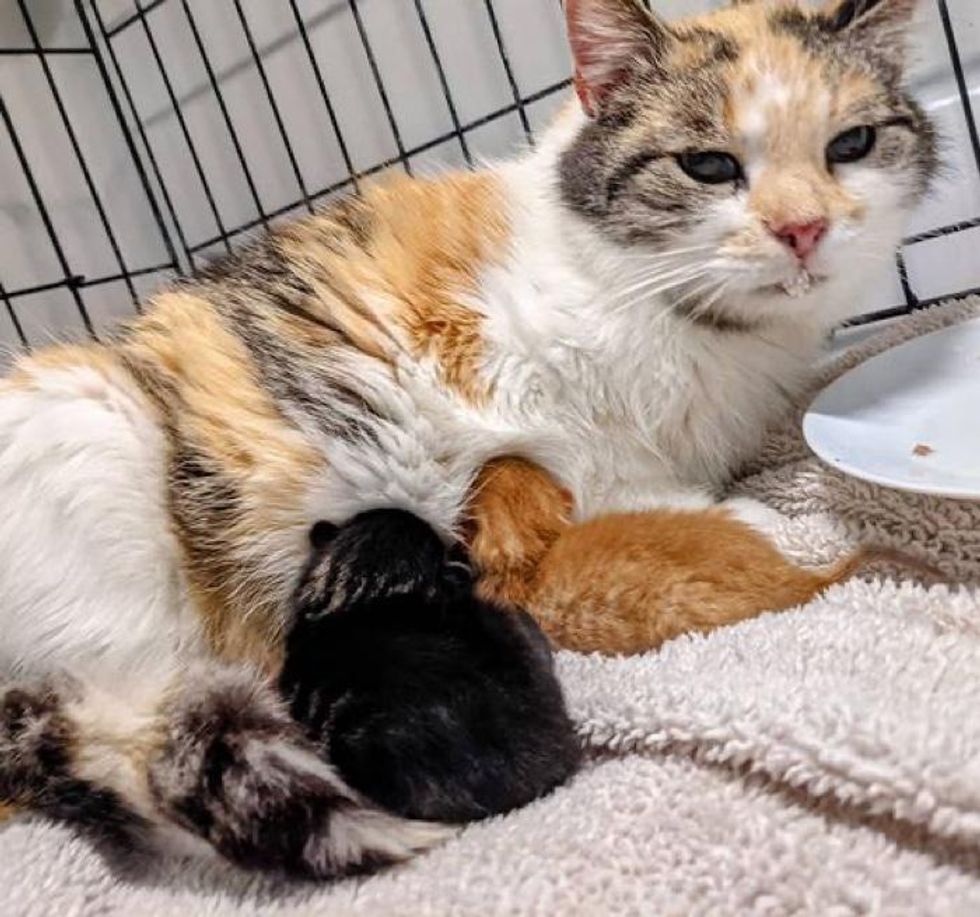 Foster Baby Cats
The orange tabby appears to have some deformity in his legs and will soon be seen by a vet. He continues to eat to his heart's content and make strides every day. "He is definitely a tough little man," Jillian added.

The mom and her two little beans are resting comfortably in their foster home.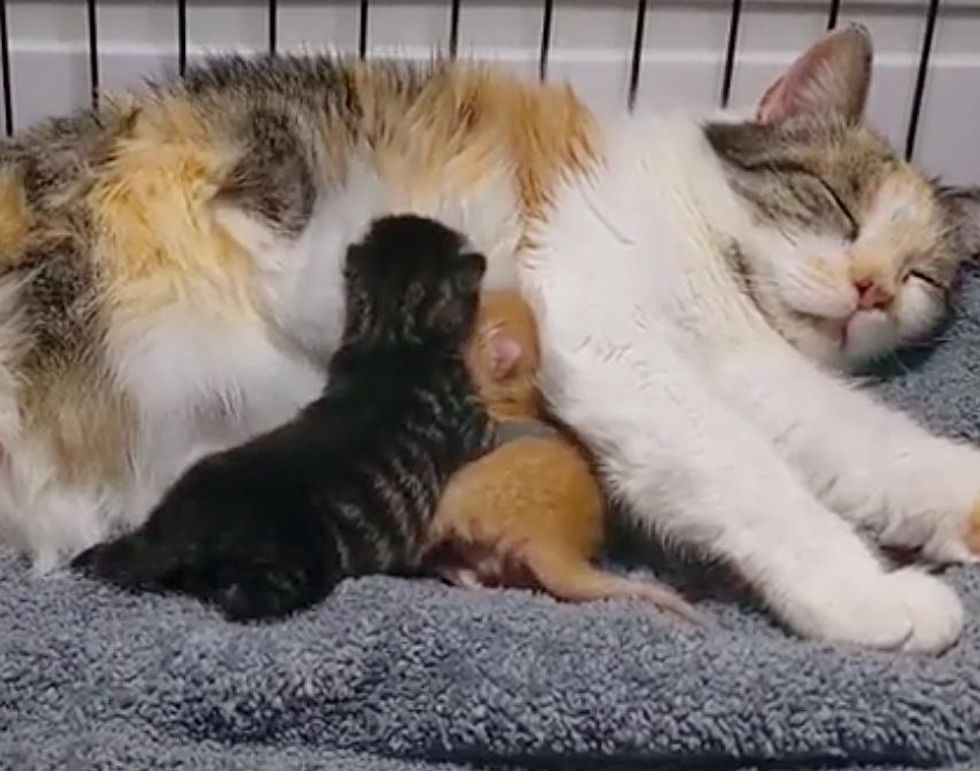 Foster Baby Cats
The orange tabby is thriving and growing by leaps and bounds with his brother by his side. If one of them starts nursing, the other quickly follows suit.

The little orange bean enjoys using his litter mate as his pillow when he naps. He clings to his brother whose energy rubs off on him every day.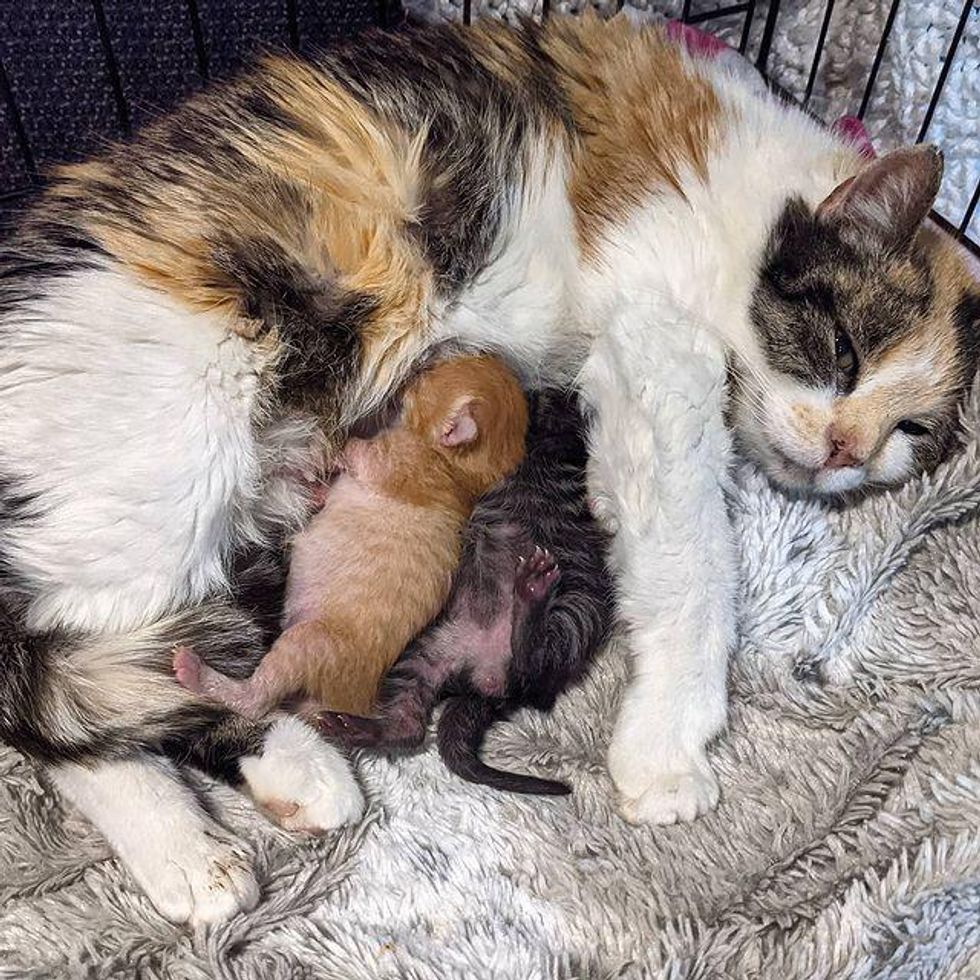 Foster Baby Cats
These cat moms will retire from motherhood once their kittens are old enough. They will never have go through another pregnancy and will get to enjoy being loved and spoiled with a family of their dreams.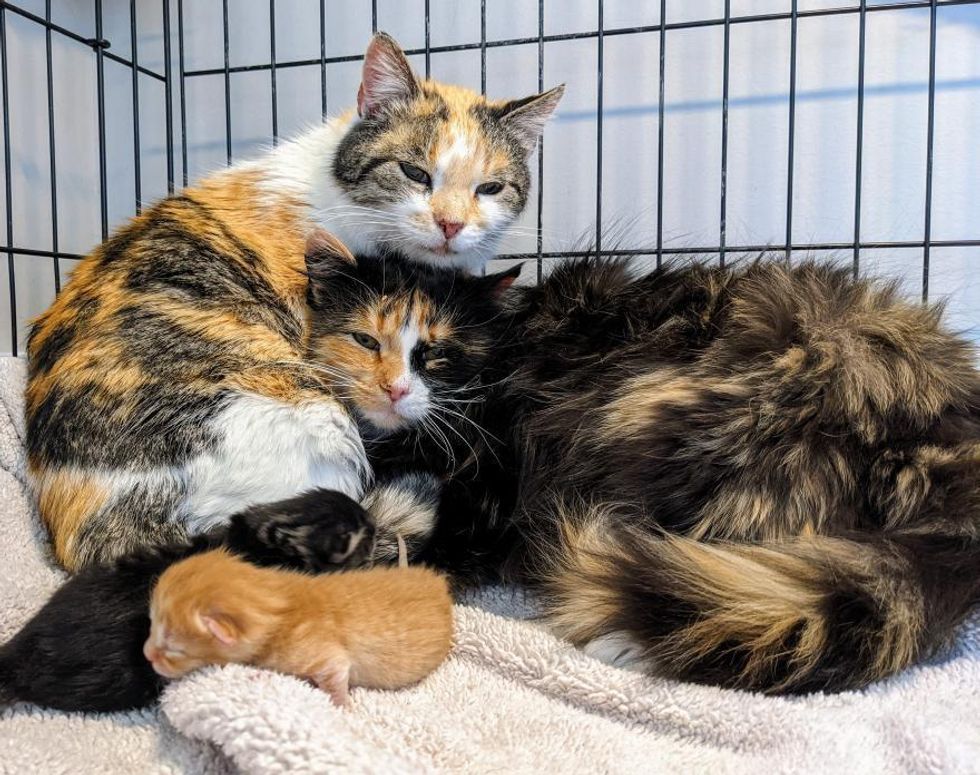 Foster Baby Cats
Today is the sixth day of life for the orange kitten, and he's already doubled his weight. He is still smaller than his brother, but working his hardest to catch up in size.

"He has had an impressive three days of weight gain, and I'm so proud of that little fighter!"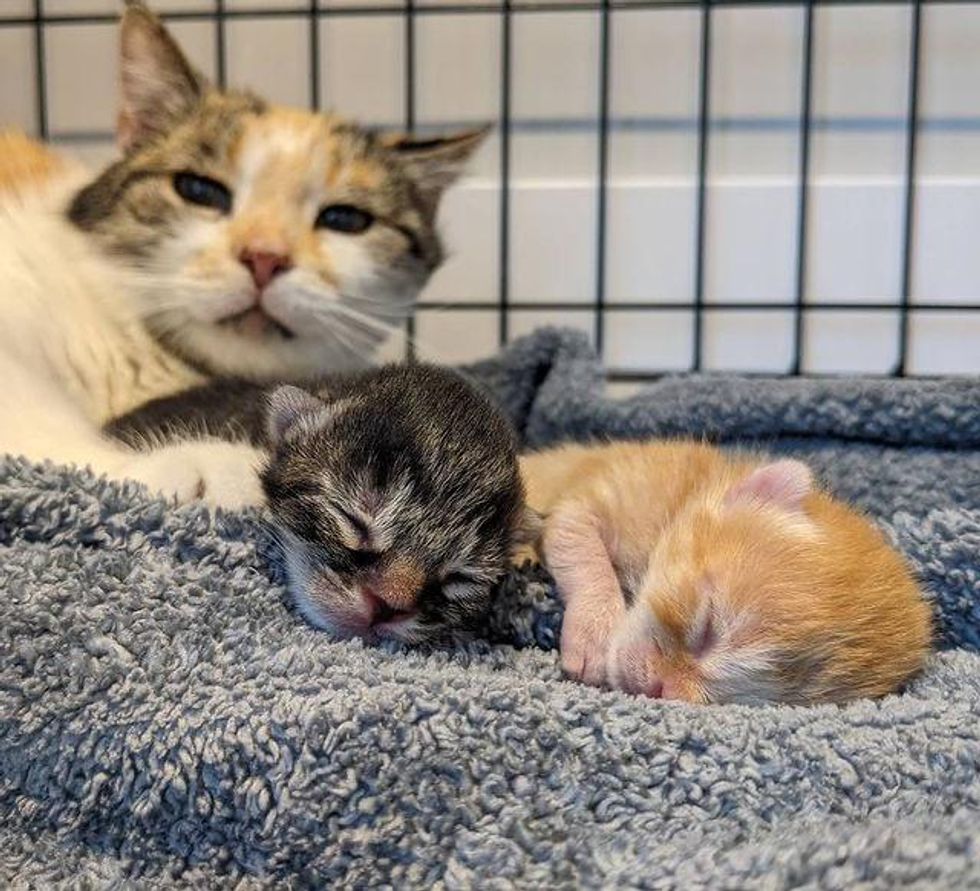 Foster Baby Cats
Share this story with your friends. Follow updates on the kitties and Foster Baby Cats on Facebook and Instagram @fosterbabycats. Check out their livestream on YouTube. If you would like to support their rescue efforts, click here to see how you can help.
Related story: Kitten Reunited with His Sibling Who Was Born 3 Days Apart, They Help Each Other Thrive