Kristin from Brooklyn, New York found three little kittens abandoned outside an apartment building.
She couldn't leave them out there to fend for themselves.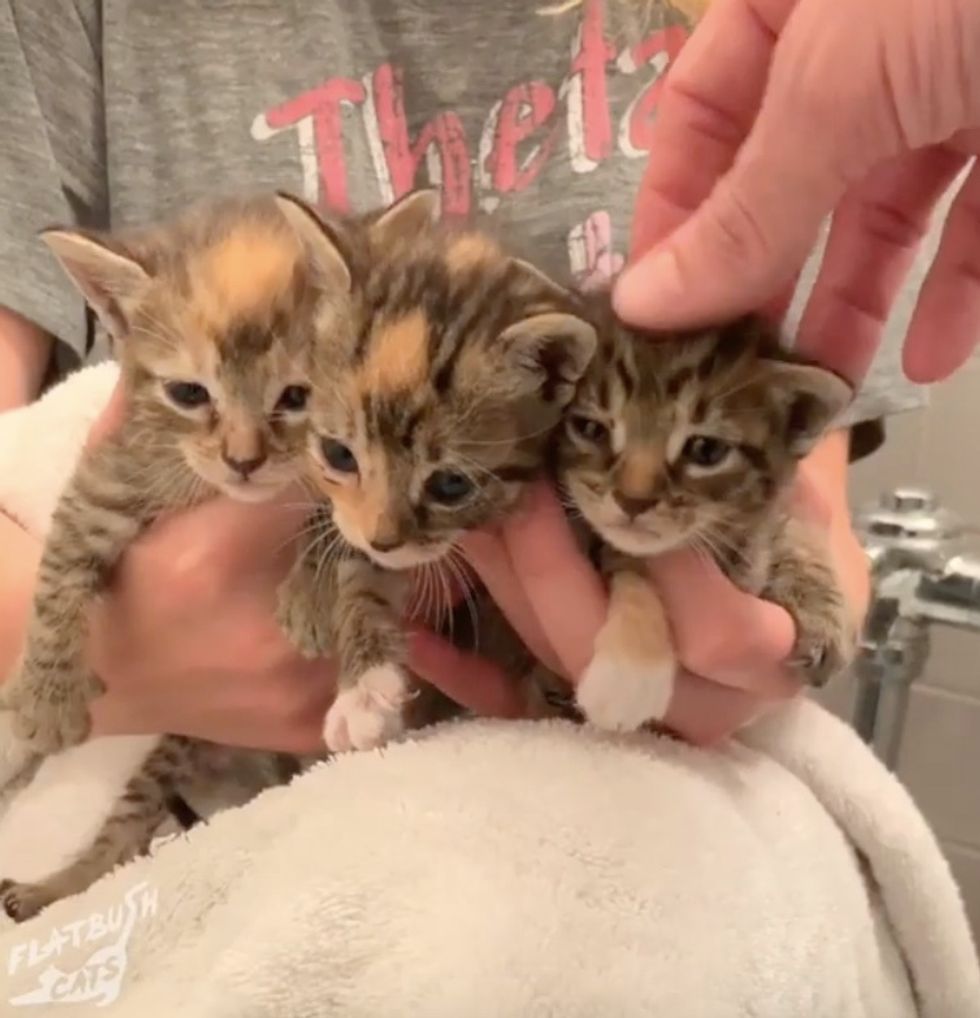 Flatbush Cats
As New York City's cold season set in, Kristin knew she had to get the kittens somewhere safe and warm quickly.
The tabbies were born to a feral cat who had snuck into the building's basement. They were later left out in the cold. All they had was a makeshift home and a plate of kibbles.
Kristin immediately reached out to Flatbush Cats, a TNR-focused rescue, for help. She looked and asked around for the mother cat who was nowhere to be found. "She is probably nearby (you can see muddy paw prints next to the box)," Will of Flatbush Cats said.
"We decided not to risk any further danger given the temperature and after noticing they were covered head to toe in fleas (which can be life-threatening at this age)."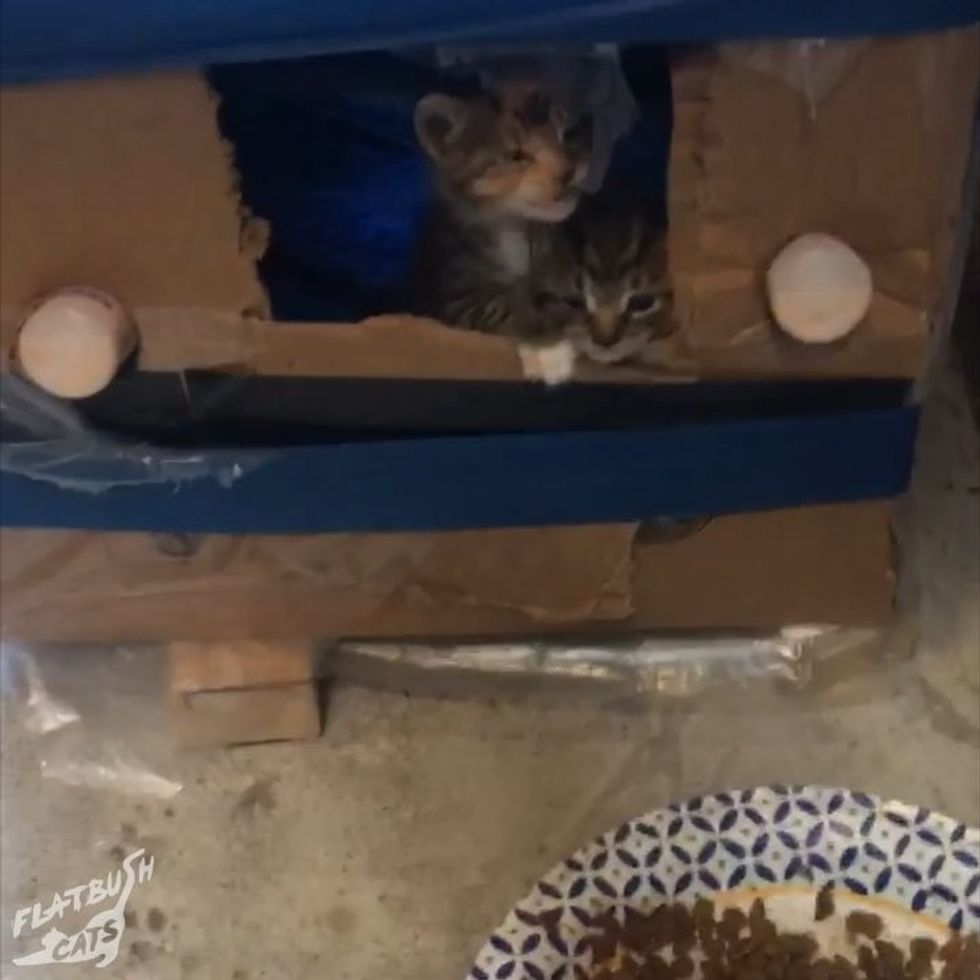 Flatbush Cats
The kittens were cold, so rescuers brought them directly to their foster home to get warmed up, using body heat and a sock full of uncooked rice, microwaved for 30 seconds or so. Foster Mom Rebecca started bottle feeding them so they could have some food in their bellies.

After giving each kitten a bath, she combed through their fur to remove all the pesky fleas and dirt. The kitties were finally clean, fed and flea-free. They stopped crying and began to purr.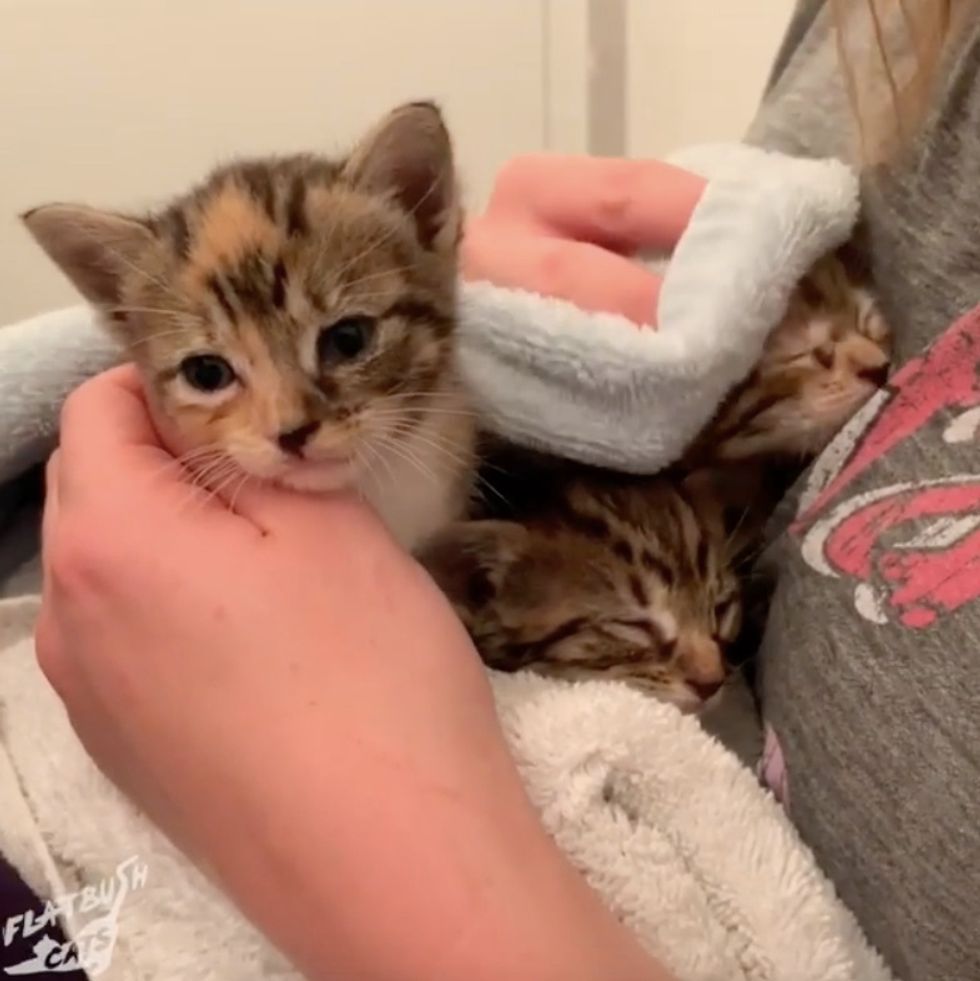 Flatbush Cats
Rebecca wrapped them up in a towel and held them close to keep them warm. For the first time, the kitties felt safe, snuggly and comfy and even purred themselves to sleep in her lap.

Rescuers are working with a building resident to locate the cat mom and have her spayed and vaccinated.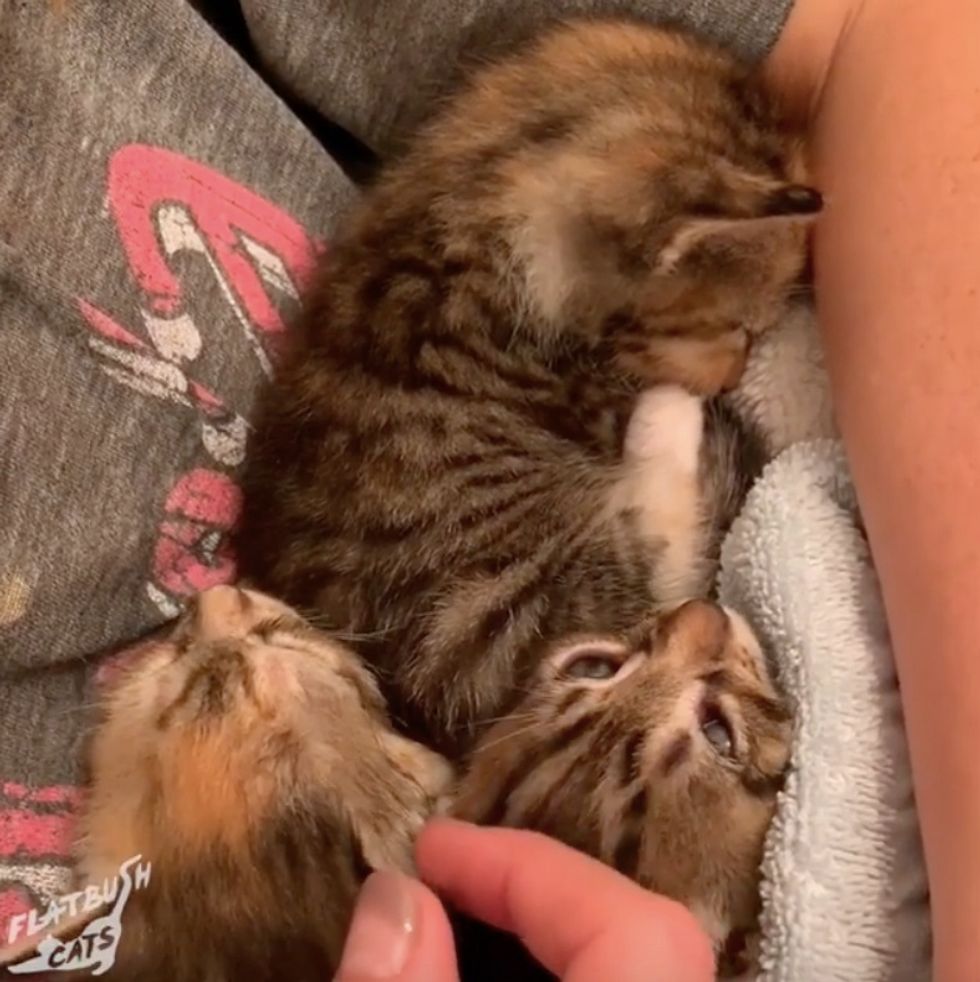 Flatbush Cats
Watch the rescue in this video:
"The tone in her voice really sums up what rescue work feels like - a mixture of alarm, concern and resignation as we do our best in a tough situation."
A few weeks later, the kittens who were found cold and hungry, now have full bellies and are loved and spoiled.

They were named Ruth, Bader and Ginsburg. "Rebecca is a double hero - foster by night, and social worker in a public defender's office by day - so their names were inspired by our iconic, Brooklyn-born Supreme Court Justice," Will said.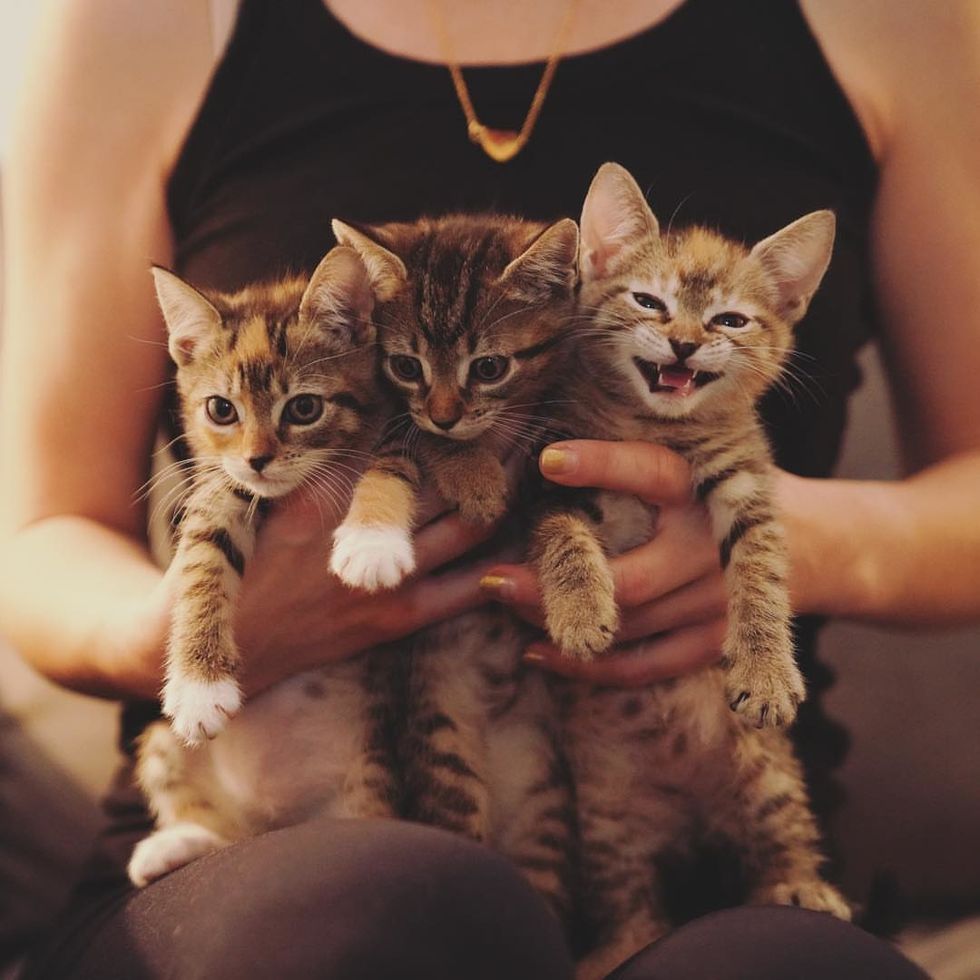 Flatbush Cats
They are getting very playful and their tabby personalities are shining through.

"They'll be spayed/neutered and vaccinated in a few weeks, and then ready for a lifetime appointment to luxury."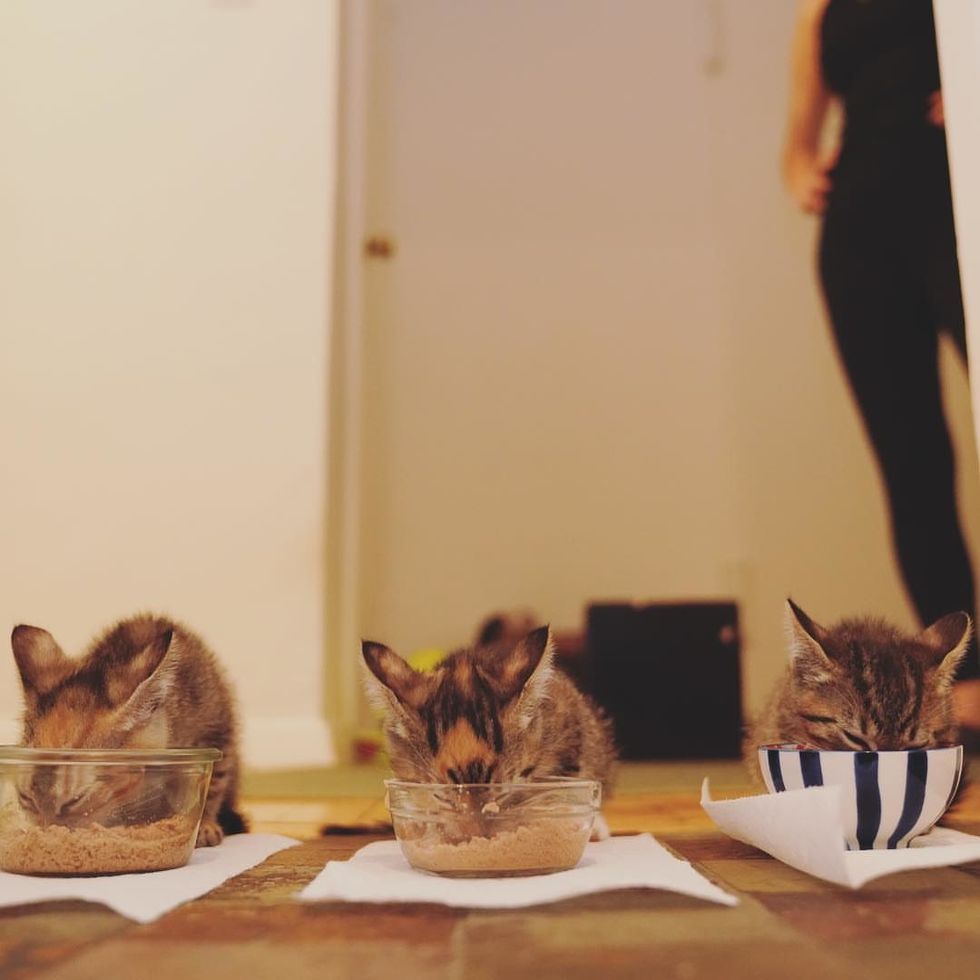 Flatbush Cats
No more living in the cold and hunger...
These rambunctious, happy lap kitties are thriving in their comfy indoor life.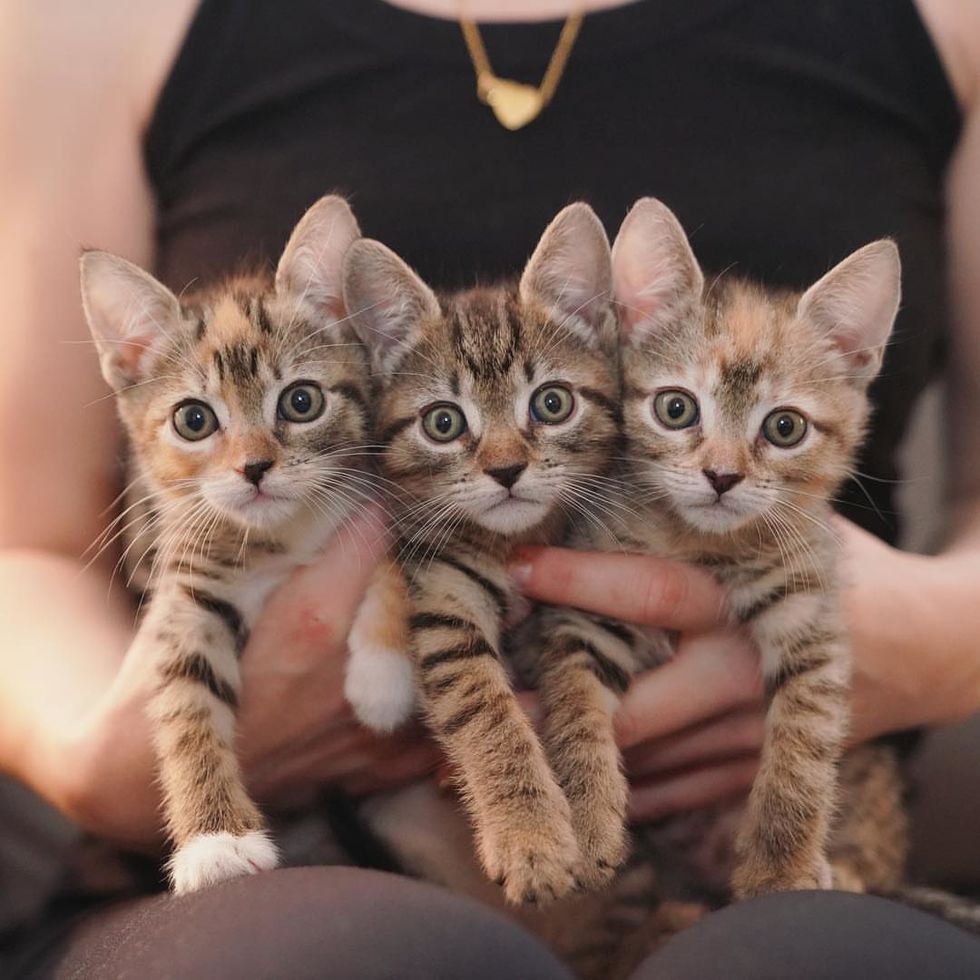 Flatbush Cats
Share this story with your friends. Follow Flatbush Cats on Instagram and Facebook.
Related story: Kitten with Cute Bed head Saved by Woman Who Found Her Abandoned at a Few Days Old