Rescuers drove 30 miles to save a tiny kitten on Christmas Eve, so he could get the life-saving surgery he needed.
Meet Benny the cat!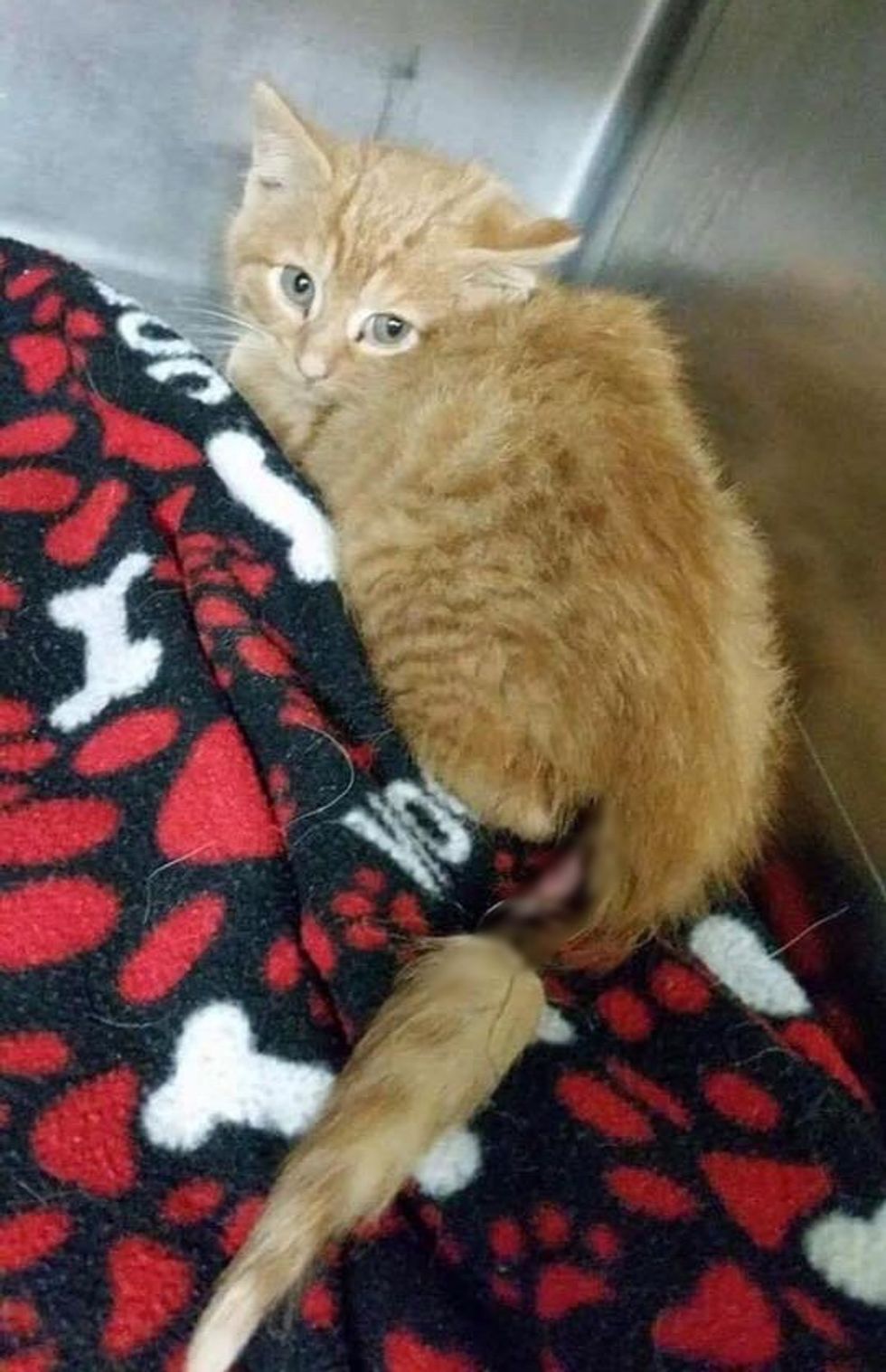 Photo: Itty Bitty Kitty Committee
There is no day off when it comes to rescuing. Just the day before Christmas, rescuers from Itty Bitty Kitty Committee (Charleston, West Virginia) drove 30 miles to save a kitten that was in desperate need of help.
"It's not a holiday without a kitty emergency. This little guy is Benny and he is worth spending another holiday at the emergency clinic," Dorella Tuckwiller, founder of Itty Bitty Kitty Committee, said.
The day before Christmas Eve, the rescue received a call from B.A.R.C. Boone Animal Rescue Coalition about a tiny ginger kitten who had a severe injured tail that needed to be tended to immediately.
"He arrived at their veterinarian too late and would not be seen until they opened again on Tuesday." But the shelter knew that Benny needed urgent help, so they contacted Tuckwiller, knowing that she would never let the kitty go without the care he needed.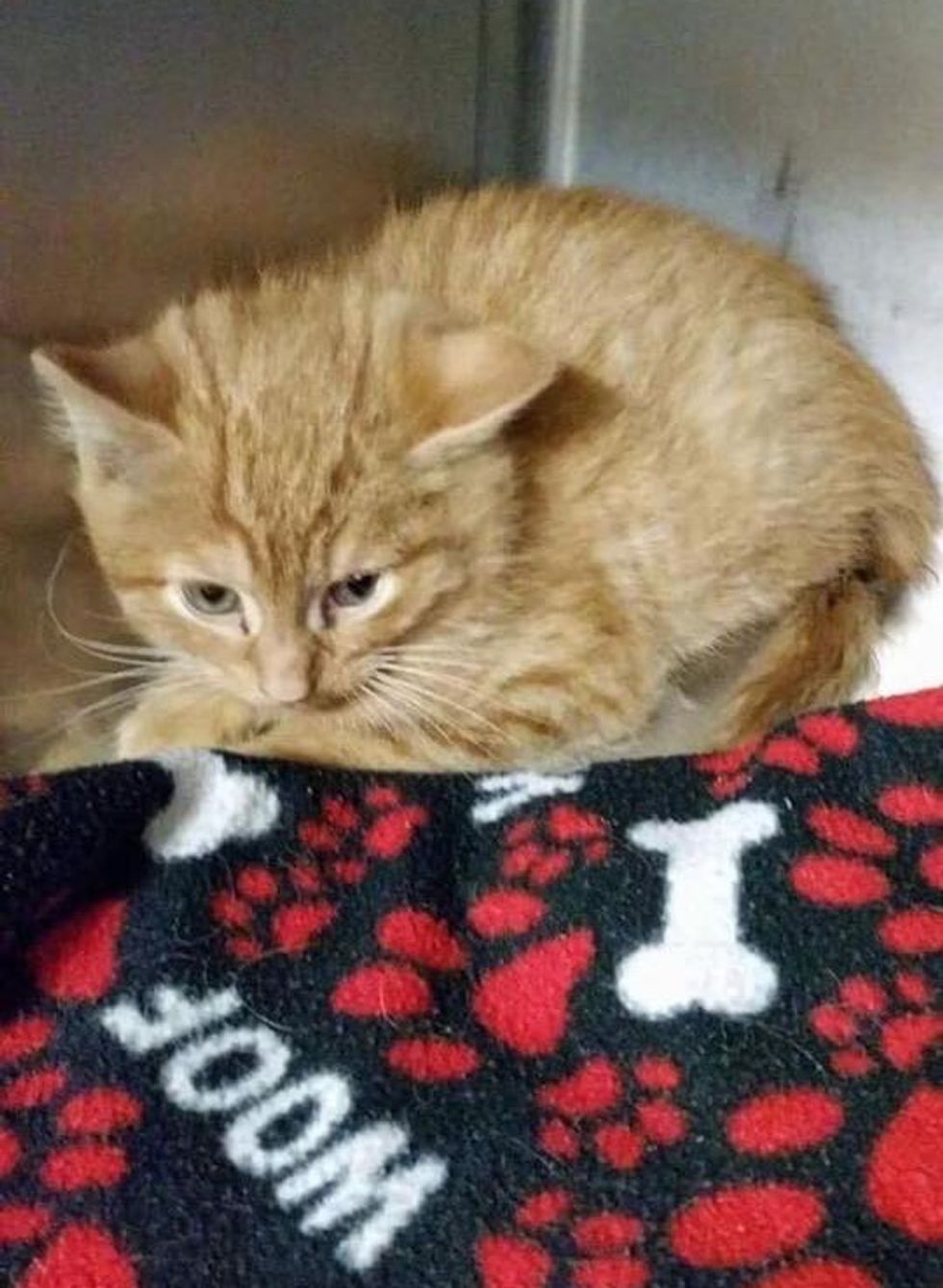 Photo: Itty Bitty Kitty Committee
Tuckwiller drove miles to Madison, West Virginia early morning on Christmas Eve to pick up Benny. "The smell from the infection was horrible and filled the car and my nostrils as I drove him straight to the Emergency Clinic."
The kitten was immediately given pain medication and started on antibiotics when he arrived at the clinic. A few hours later, he was put in surgery to remove his bad tail, and it saved his life.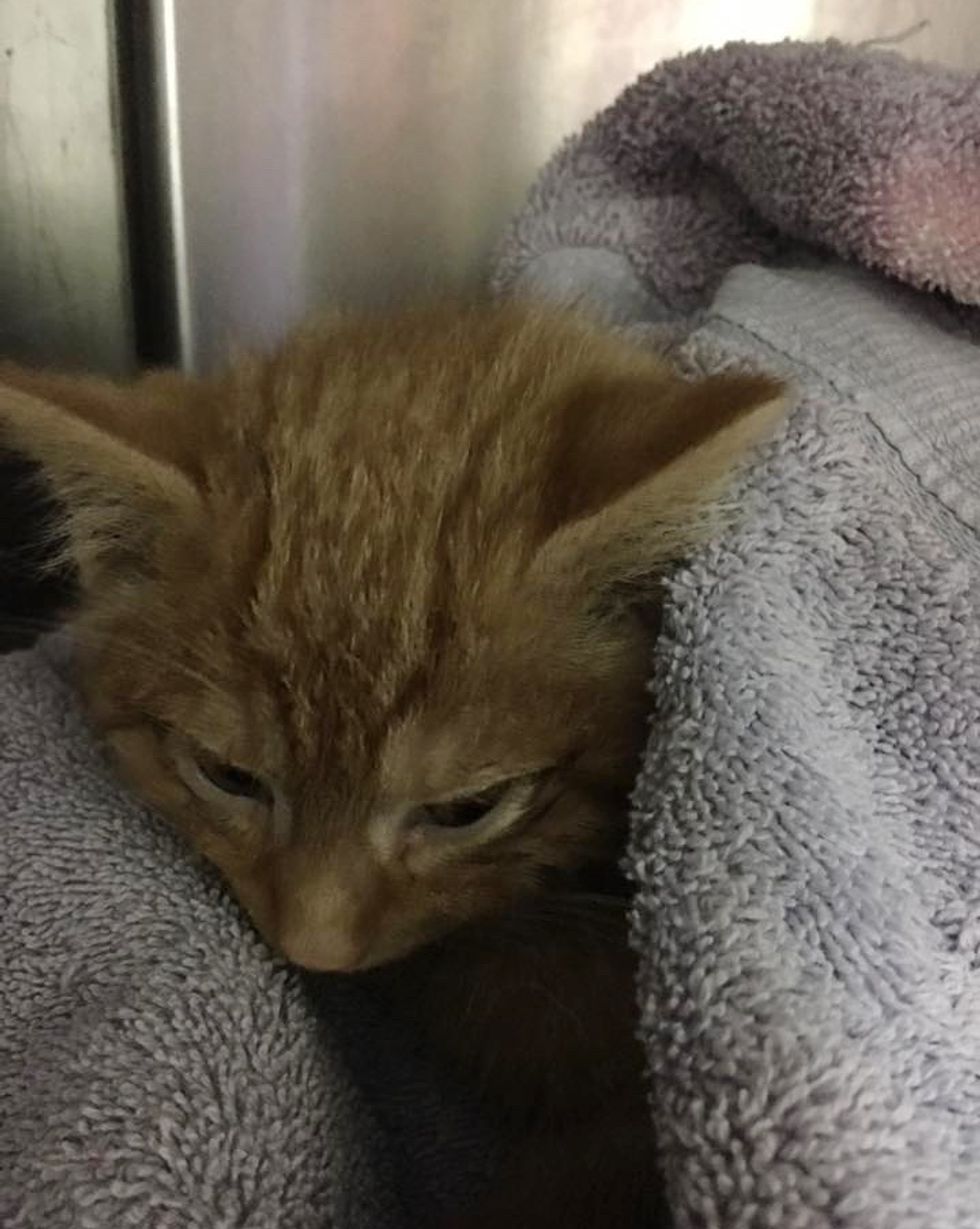 Photo: Itty Bitty Kitty Committee
Finally Benny had a great sleep at night, feeling loved and warm.
Benny is recovering very well after the surgery. He is such a trooper! "It is suspected that a dog is responsible for his injuries, but we will never know for sure. But, we do know that he will receive whatever medical attention that he needs and will always be loved and safe."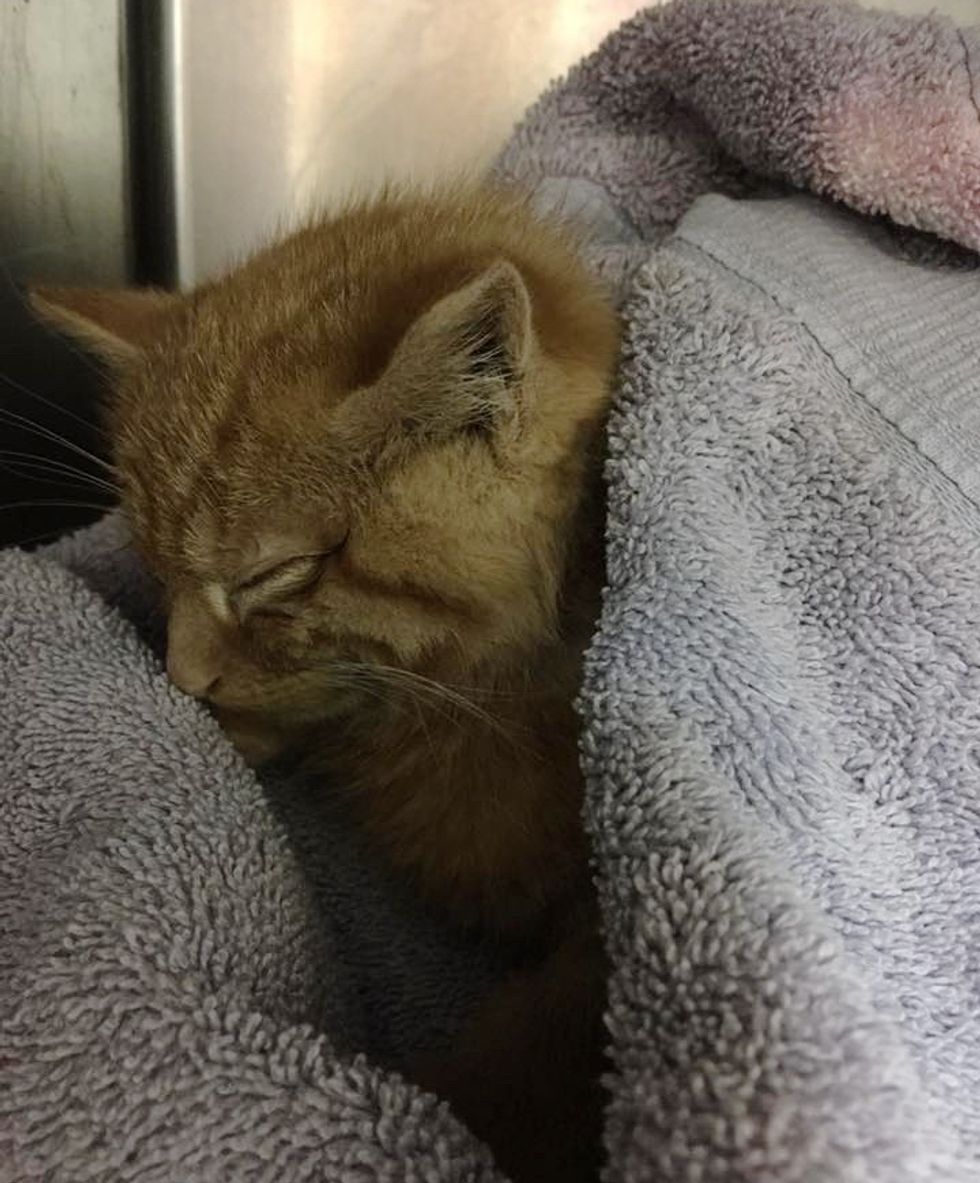 Photo: Itty Bitty Kitty Committee
What a difference rescuing can make! Benny was saved from the brink. Not only did he make it to Christmas, but he's enjoying the holidays with a family at his loving foster home.
"His foster is already talking about never being able to give him up."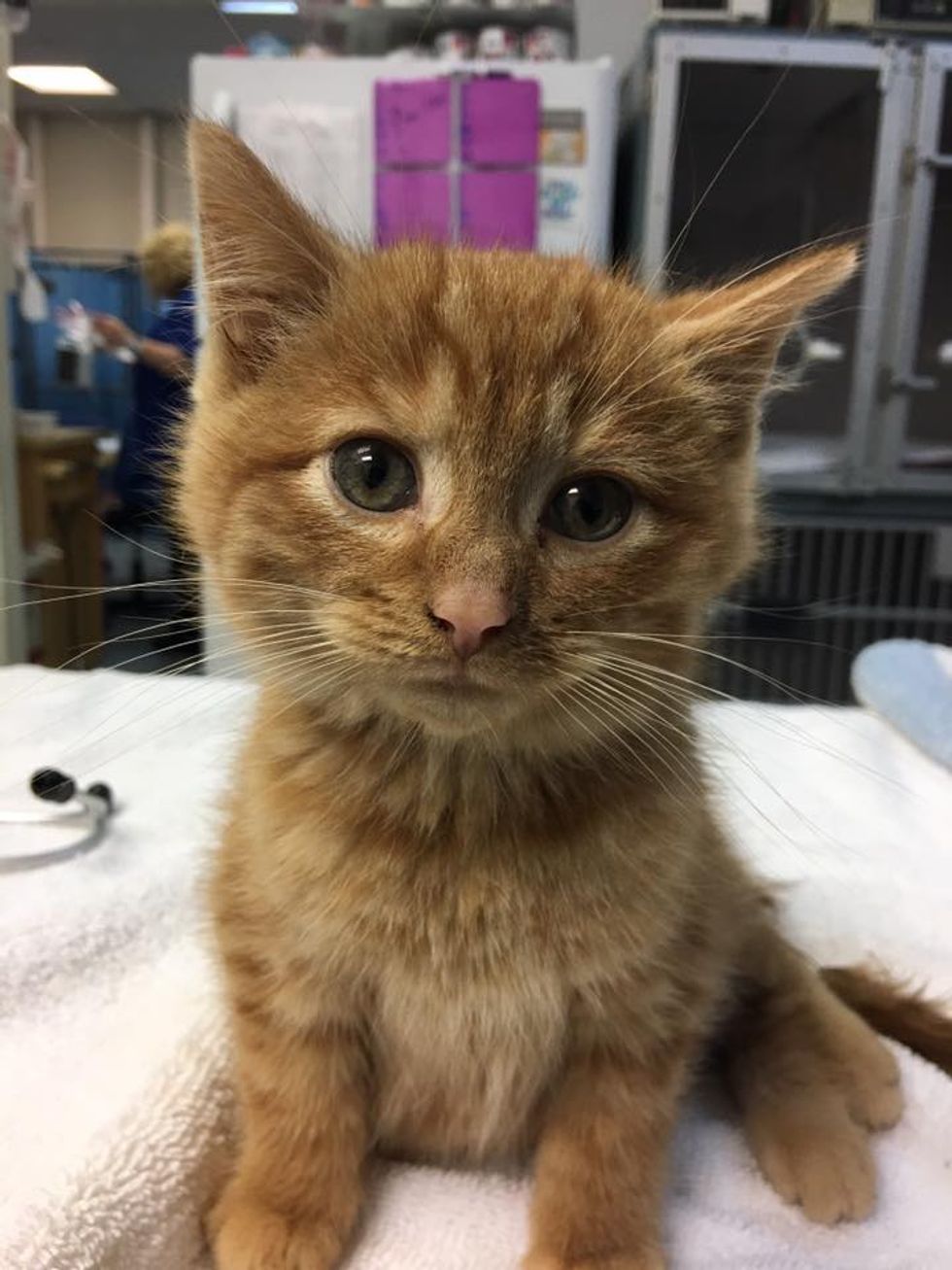 Photo: Itty Bitty Kitty Committee
Share this story with your friends.
If you would like to help Benny with his medical expenses, click here to see how you can help. Follow Itty Bitty Kitty Committee on Facebook.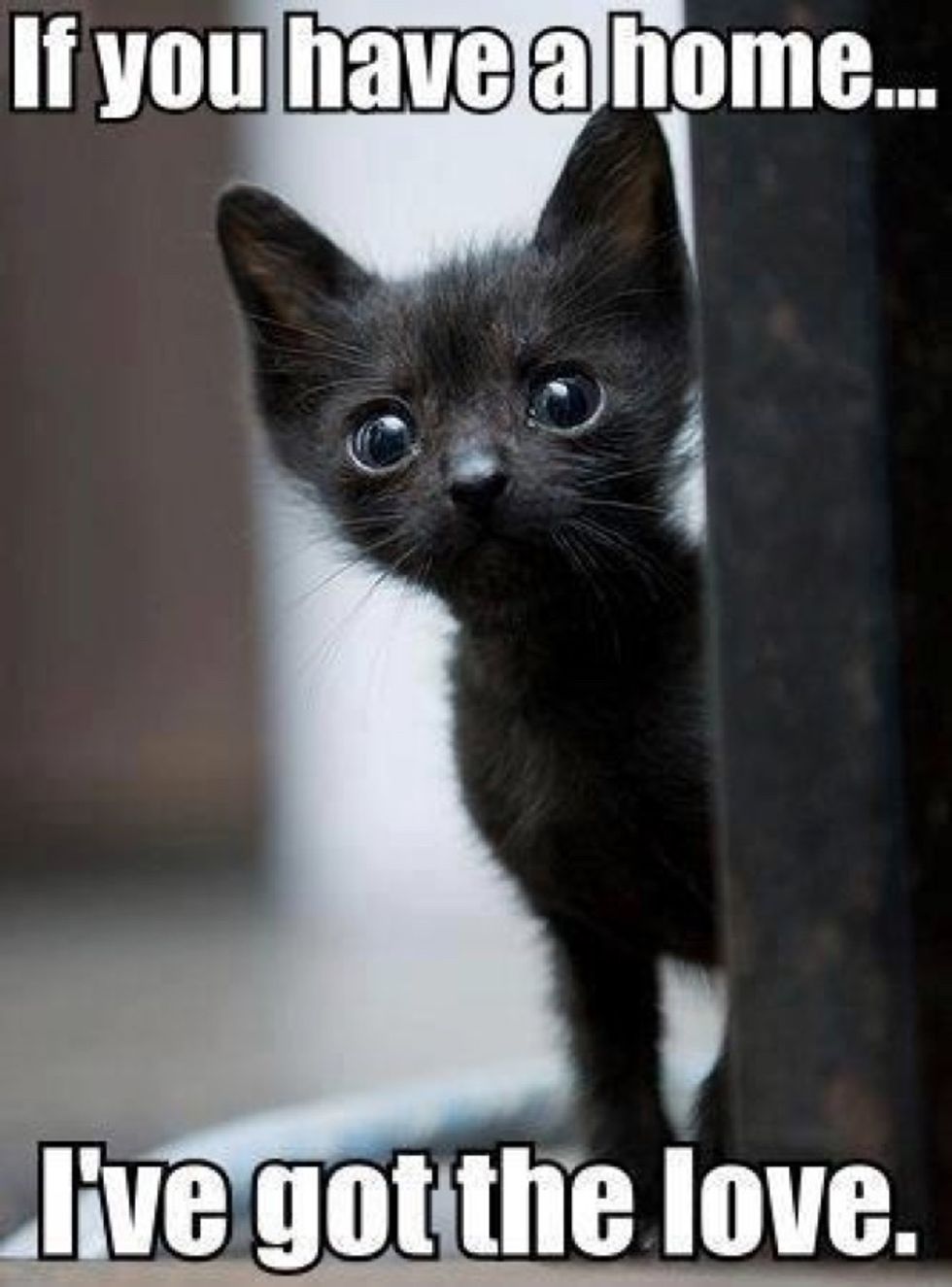 Adopt a kitty!
Related story: Tiny Ginger Kitten Found in Woods Without Mom. Now Two Years Later...