A young man rescued a little motherless kitten when he heard her cries.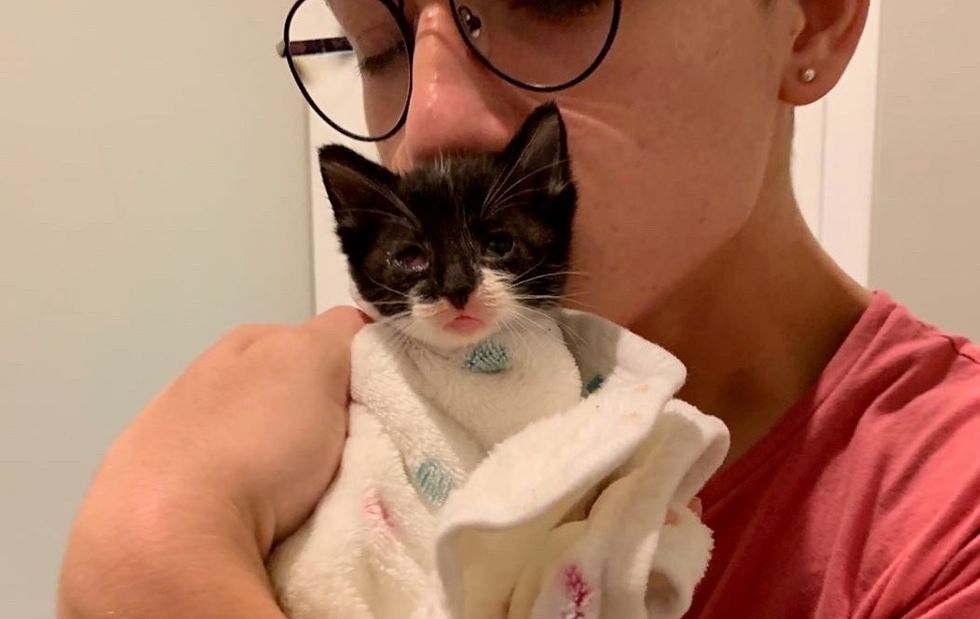 Drew @lacatboy
Drew, an animal rescuer from Alley Cat Rescue in Los Angeles decided to spend his Saturday helping community cats.

"I got up and went to pick up TNR (trap-neuter-return) kitties. As I was loading up my car to leave, I kept thinking I heard a kitten's cries but could not find anyone," Drew told Love Meow.
He didn't want to go without taking another look around. As he followed the meows, he found a tuxedo kitten wedged between two walls. Drew immediately reached out to her, trying to help.
When the kitten saw him, she cried even louder and quickly wriggled her way out.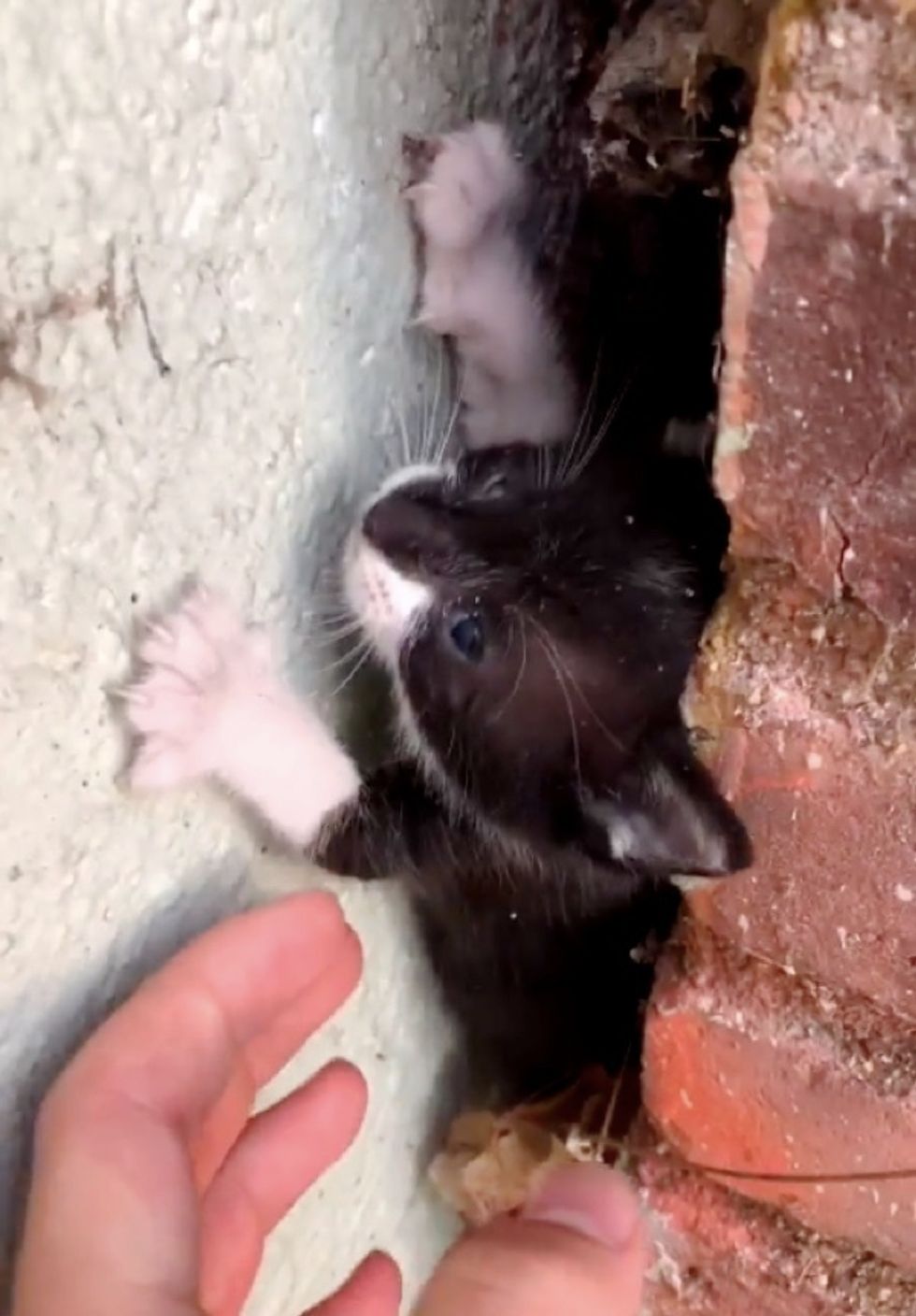 Drew @lacatboy
"It was a cold night (the night before) so she probably crawled in there to stay cozy. I don't know how she got there but my gut tells me that she has been living inside," Drew said.
"All that matters is that she gets the best chance possible moving forward."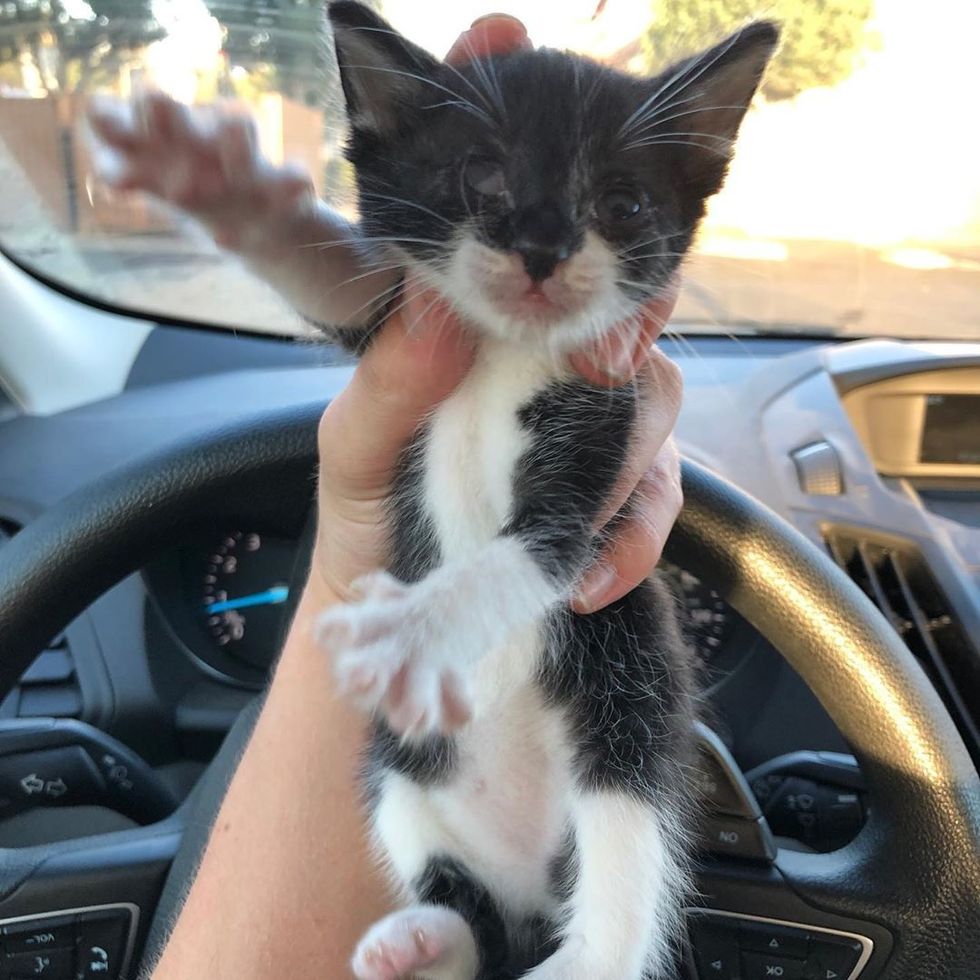 Drew @lacatboy
The kitten quickly calmed down as soon as she was in his arms. Drew took her home and reached out to Alley Cat Rescue to get a vet appointment arranged for the little feline.
Watch the rescue in this video:
Kitten rescued from wallsyoutu.be
The kitten had a bad eye that needed medical attention, but was otherwise healthy. Hours later, she fell asleep in her rescuer's hand and didn't want him to let go.
"She was already sleeping in my hand and purring," Drew added.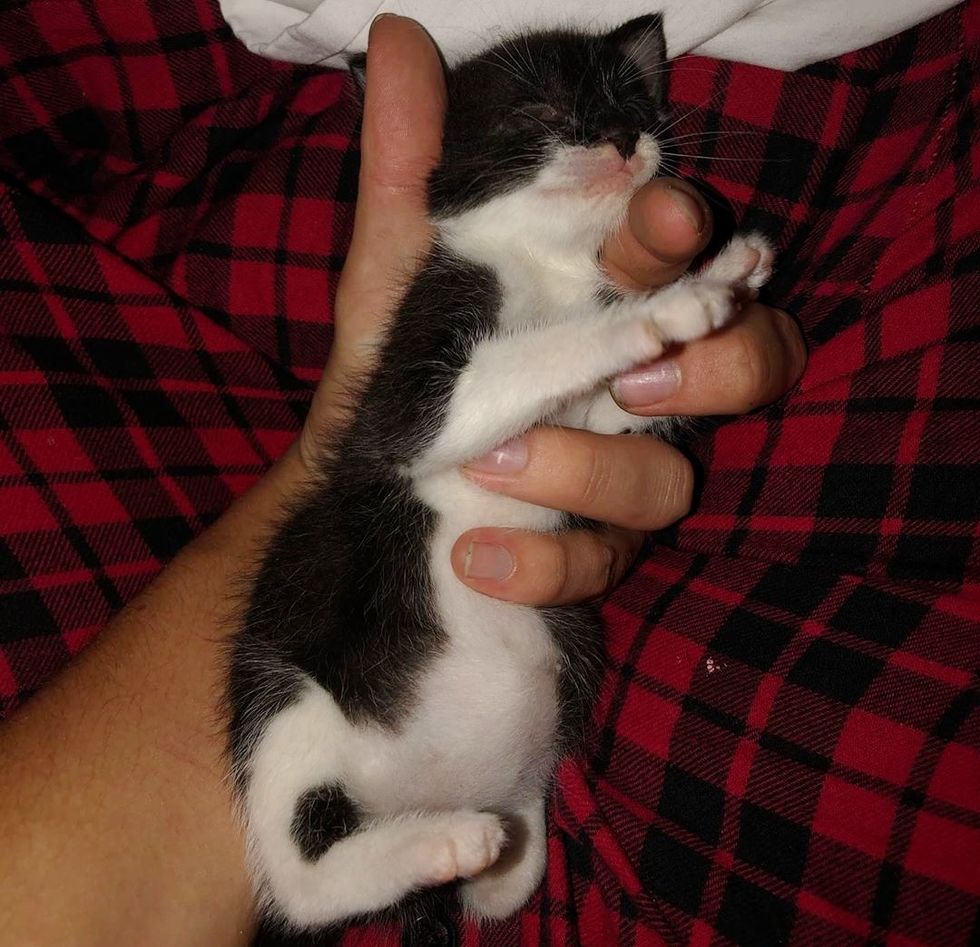 Drew @lacatboy
The next day, Drew brought the kitten to the vet where she was estimated to be 2 1/2 - 3 weeks old.
Alley Cat Rescue took her into their care so she could start her healing process. The sweet kitten purred up a storm when she was wrapped in a tiny purrito.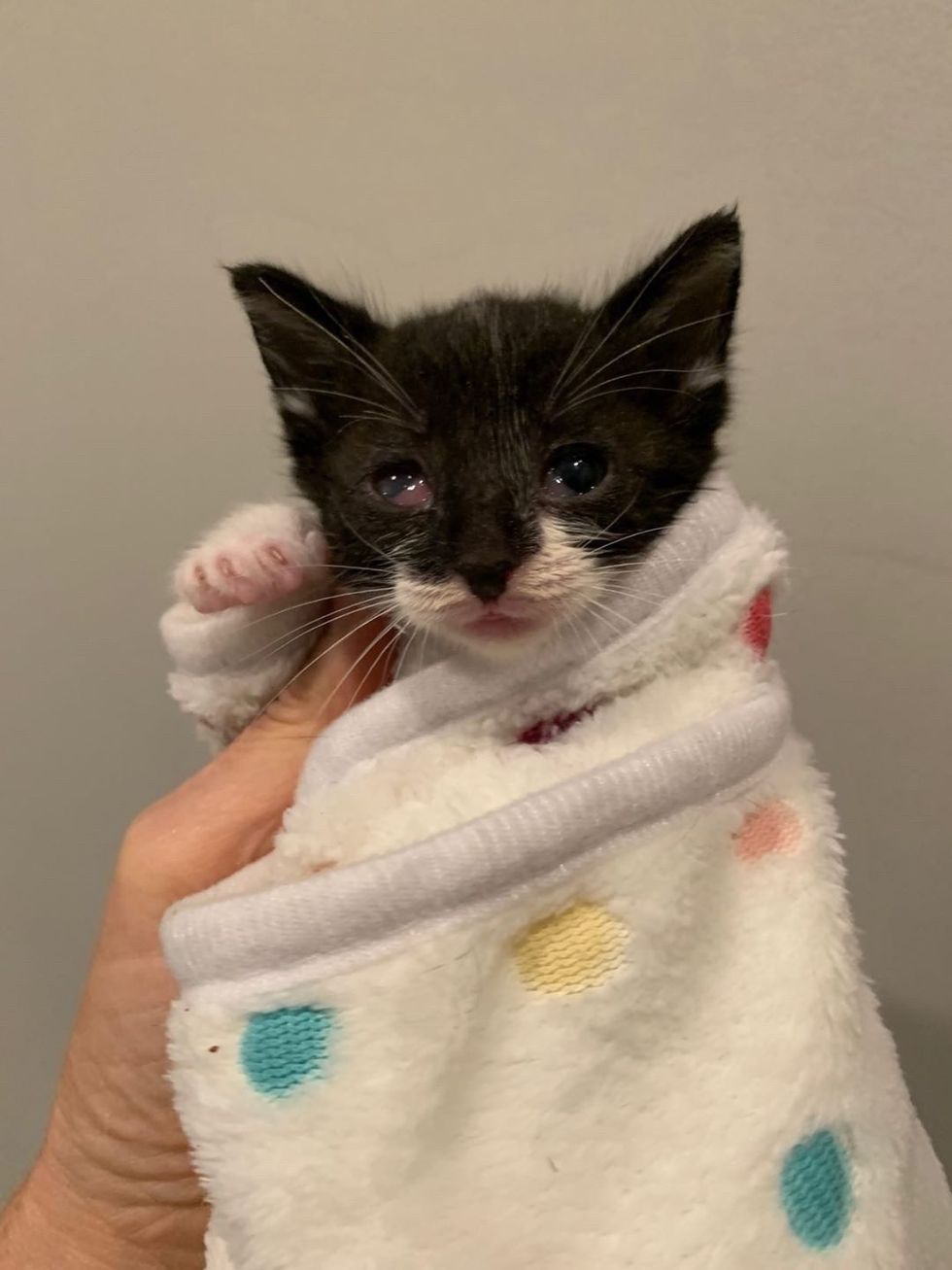 Drew @lacatboy
"We have no clue how she got (between the walls), but are so happy she was discovered and now is getting the help she needs," Alley Cat Rescue said.

The tuxedo kitty is so happy to have someone to cuddle.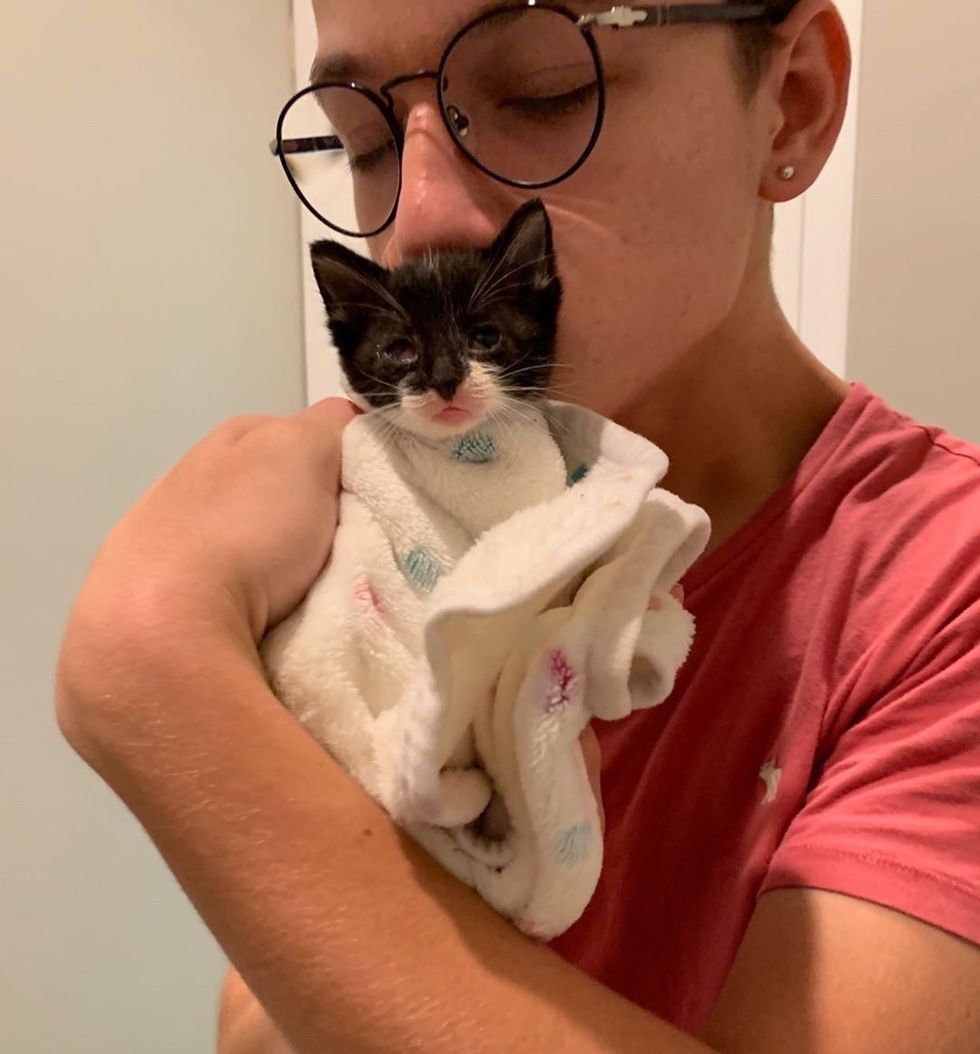 Drew @lacatboy
"She has been super sweet since the beginning. She loves to be held and makes biscuits when you scratch her tummy," Drew told Love Meow.

She is an adorable purr machine and will fall asleep whenever she's cuddled.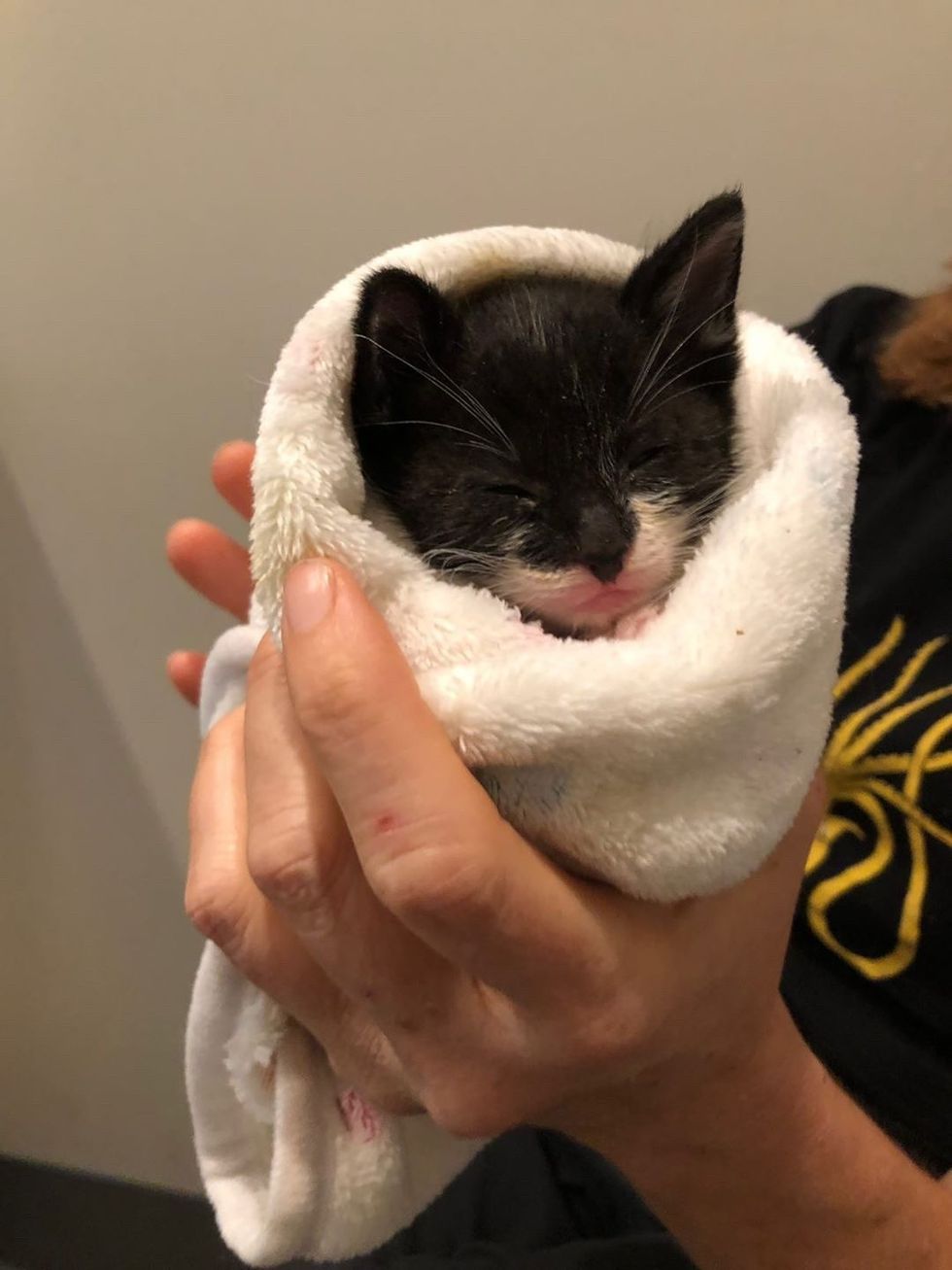 Drew @lacatboy
Share this story with your friends. Follow updates on the kitty and Alley Cat Rescue on Facebook and Instagram.
Related story: Woman Rescues Kitten Sitting on Sidewalk When Others Just Pass Her By