A pregnant stray cat walked up to a couple, hoping to find a safe place for her kittens.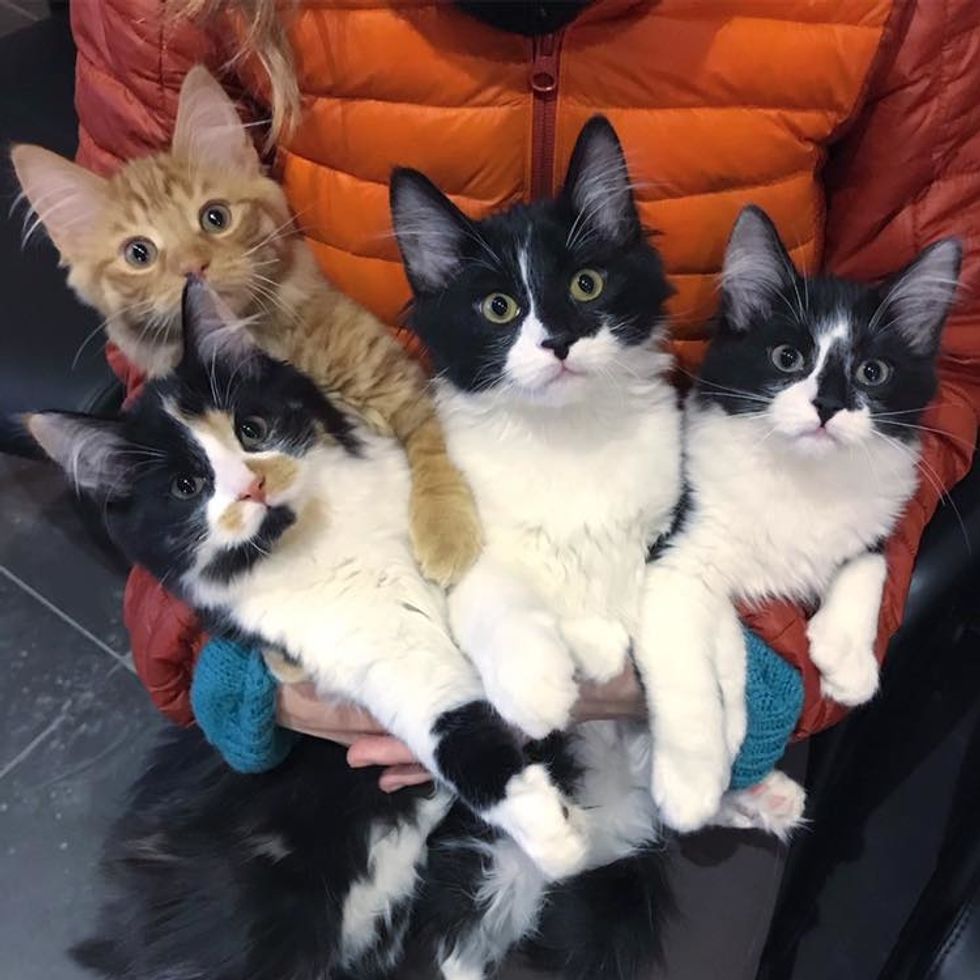 Chatons Orphelins Montréal
The friendly stray was spotted in a neighborhood in Montreal Canada. She was pregnant and searching for a place to have her babies. That's when she found the couple - they couldn't leave her out there to fend for herself.
They opened the door, and the expectant cat mom strutted right in as if she had been there all her life
Soon after her arrival, she brought these tiny bundles of fur into the world. They were born in the comfort of a safe, warm home with their mama by their side, feeding and caring for them. Four little kittens survived and began to thrive.
The family fell in love with the sweet calico mama and knew they couldn't part with her.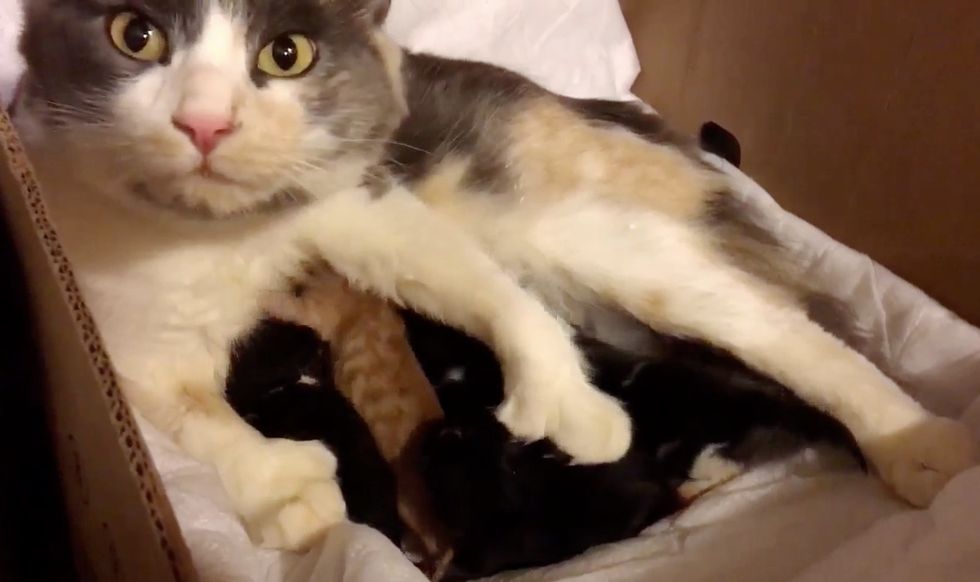 Chatons Orphelins Montréal
They saw her tending to her kittens with unconditional love, keeping each of them well fed and clean, and teaching them every feline skill she knew.
Watch cat mom and her adorable kittens in this video:
Stray cat finds safe home for her kittensyoutu.be
Once the kittens started to learn to eat solid food, they reached out to their local rescue group, Chatons Orphelins Montréal, and asked if they could help find the kittens good homes.

"The family wanted to make sure that the kittens would be vaccinated and spayed/neutered. They kept us updated as they continued fostering them until they were weaned," the rescue shared with Love Meow.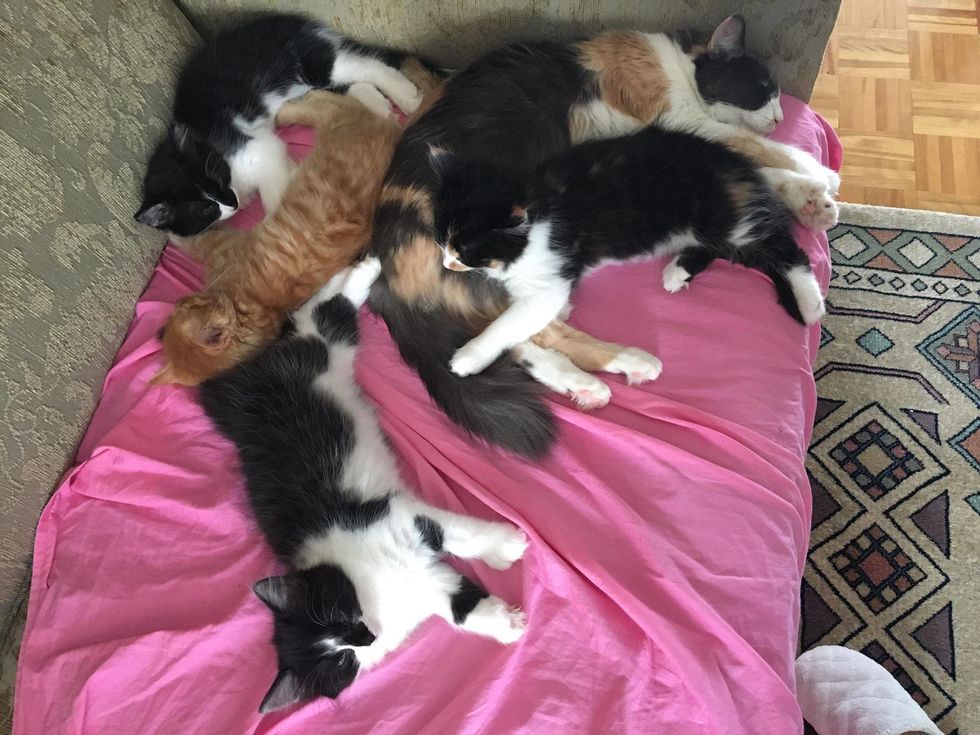 Chatons Orphelins Montréal
When the kittens were three months old, the sweet mama cat decided it was time to retire from motherhood. She was spayed and became a permanent part of the family that she chose.

The kittens (Margot, Marmot, Manik, and Mara) are healthy and chubby. They are some of the happiest kitties the rescue has received.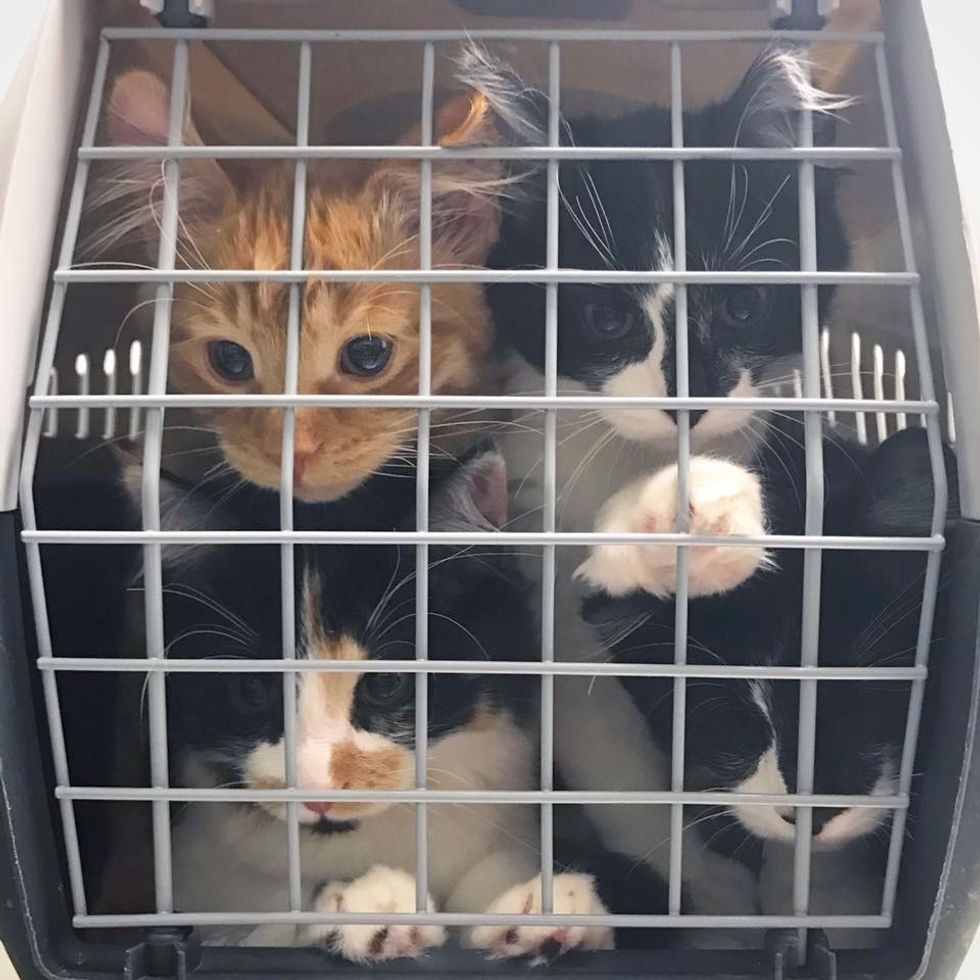 Chatons Orphelins Montréal
Manik is gentle and very cuddly. He likes to follow his human around the house and switches on his purr motor whenever he's petted. Mara loves to give nose kisses and likes to perch up high to watch everything happening in the house.
Margot the calico wants to be close to her human at all times. If someone is in the bathroom, she will meow until the door is open. She needs to be the center of attention.
Marmot the ginger is a love-bug. He's very clingy and demands hugs and attention whenever he gets a chance. He always shares the same blanket with his human at night.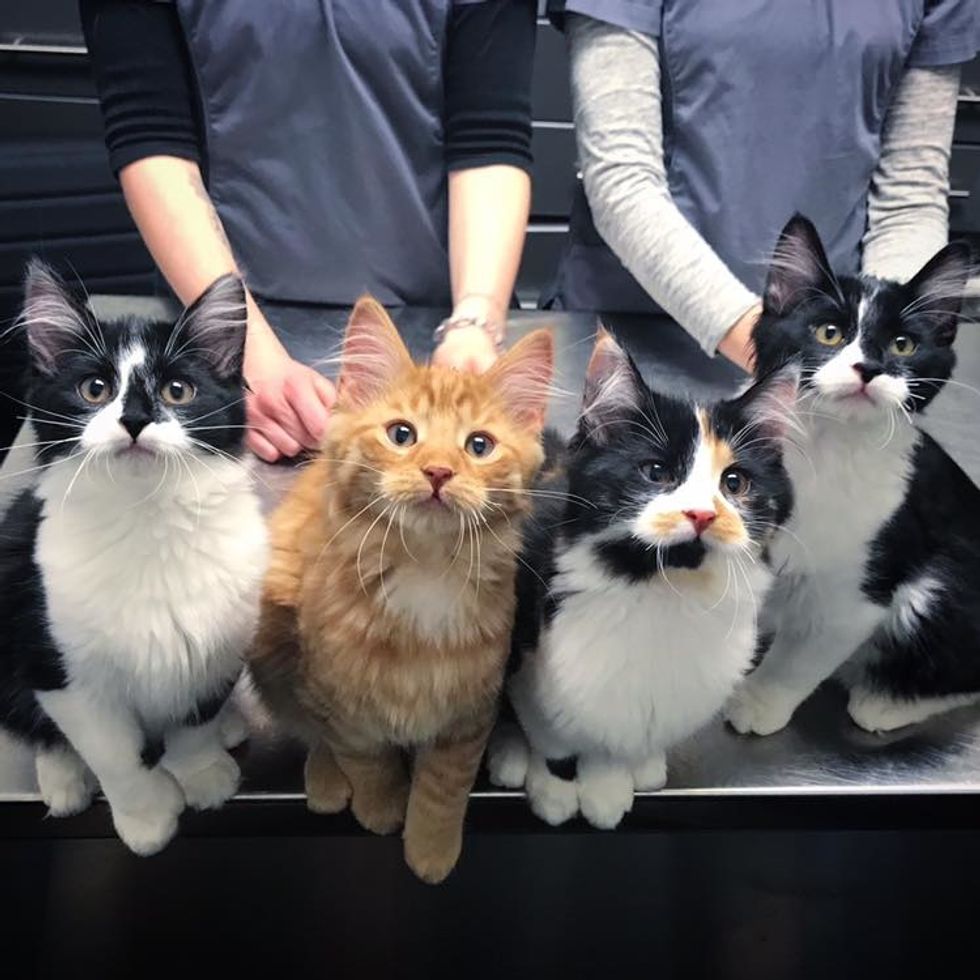 Chatons Orphelins Montréal
"They are very sweet and playful. When we take out the feather toys, they all go at them at once like wild little kitties," the rescue said.
Thanks to their cat mom, the kittens have been brought up in a safe, loving home and never lacked a day of food and their mother's love.
Now, it's time for them to spread their wings and fly into someone's heart, forever.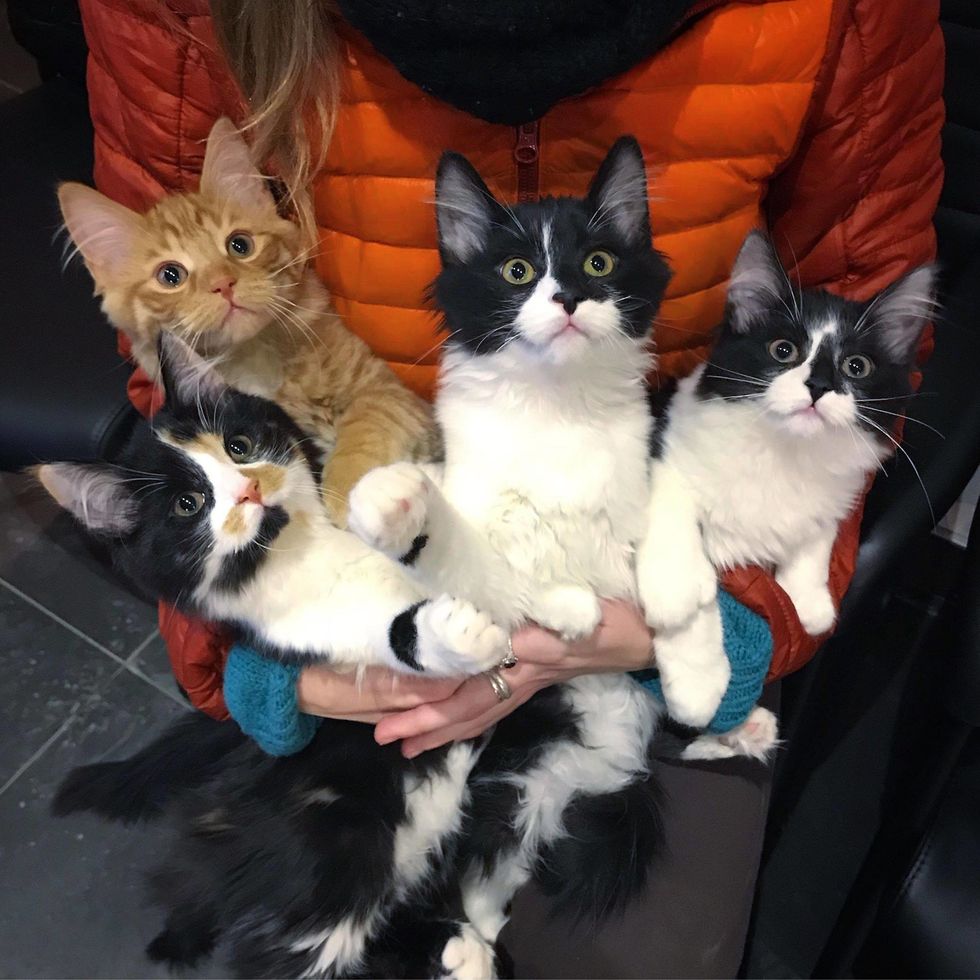 Chatons Orphelins Montréal
Share this story with your friends. Follow these kitties on Chatons Orphelins Montréal's Facebook page.
Related story: Cat Can't Stop Snuggling Rescuers for Saving Her Kittens From Life on the Streets