A cat mother was found with her three little kittens on the street, trying to keep them safe from the cold.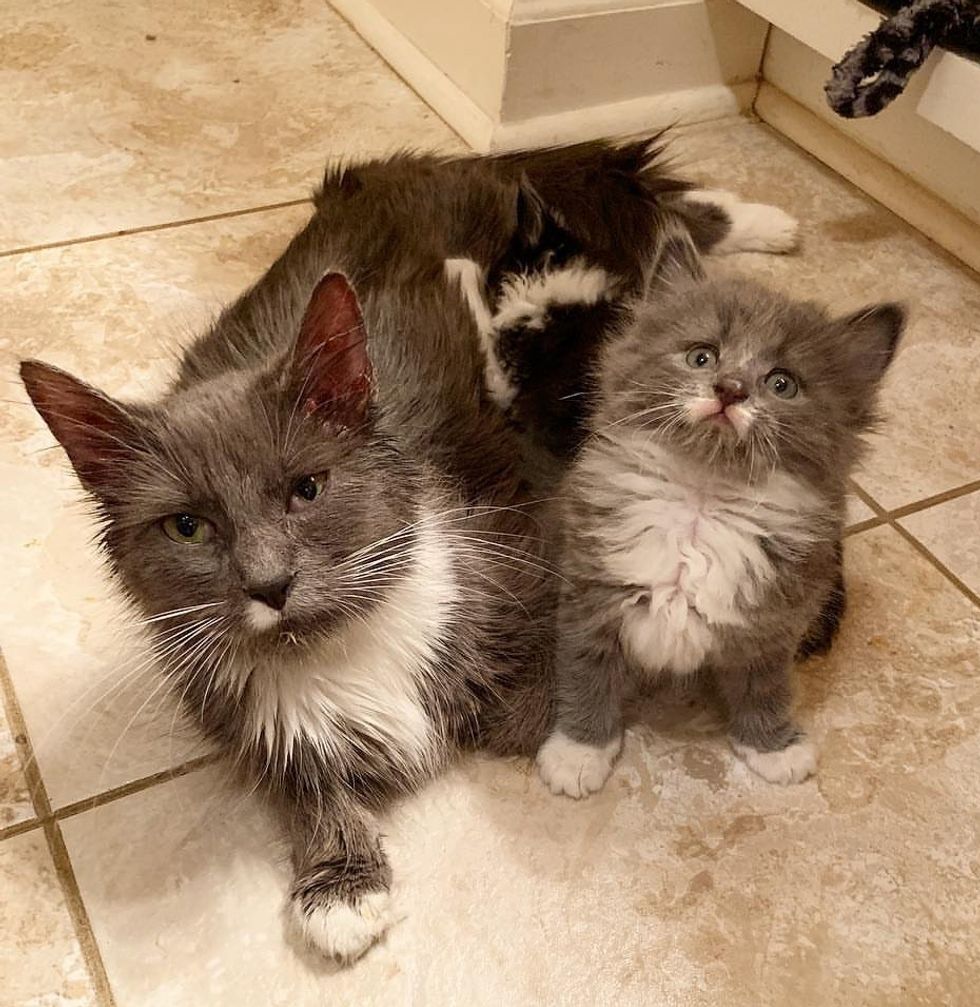 Kelly @kellyfosterkittens
This feline family was abandoned and left outside in the cold until they were rescued and brought to a local animal shelter just days before temperatures dropped in Greensboro, North Carolina.

They were found covered in fleas, dirt and ear mites. The cat mother was just skin and bones and starving. She had used all her resources to feed, care for her kittens, keep them warm, and help them survive the harsh elements of the outdoors.
Kelly, a foster volunteer of the shelter, welcomed the family of four into her loving home. They were placed in a quiet, comfortable room with plenty of soft things. The cat mom was so pleased that she purred up a storm as if she knew help had finally arrived.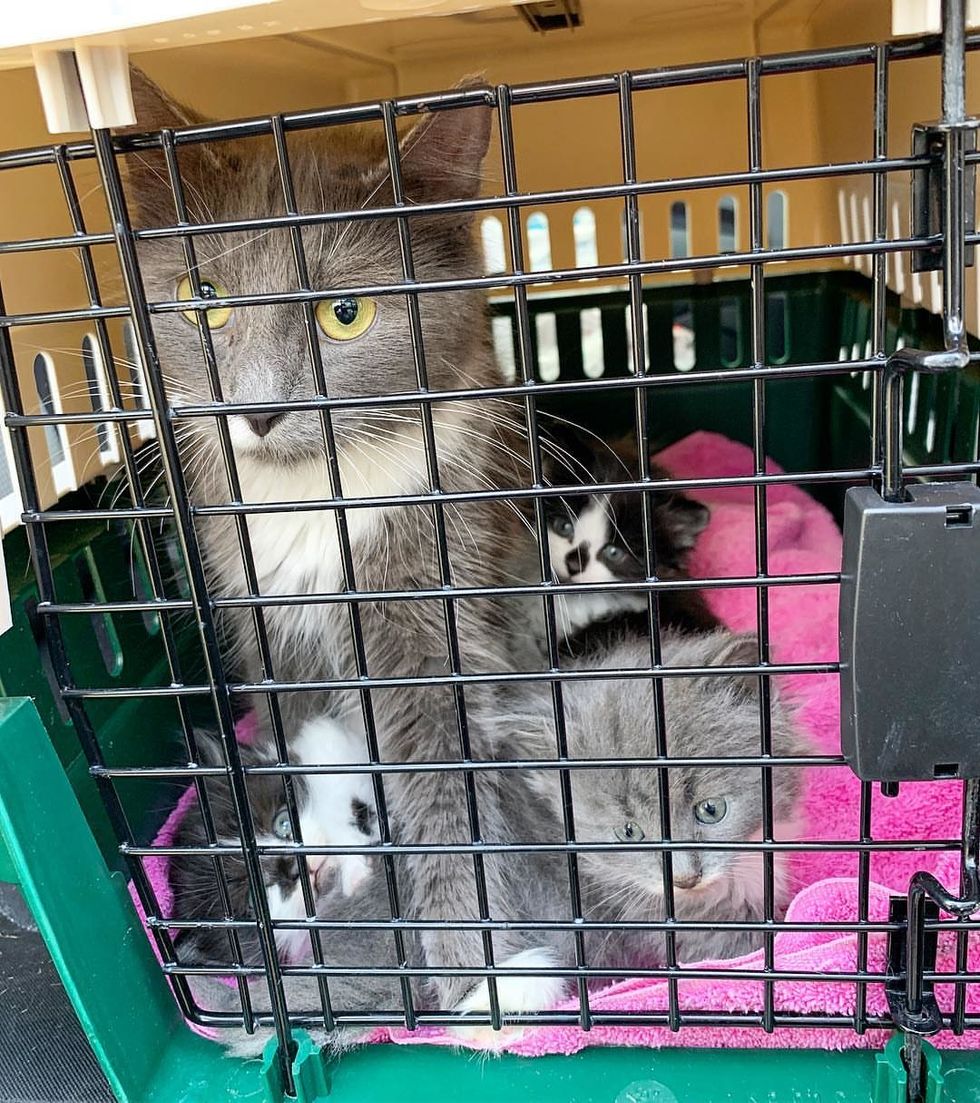 Kelly @kellyfosterkittens
"The young mom is so sweet and patient. She's calm, cool and collected with her babies and loved getting home and stretching out in her new 'digs.' You could tell she was so content and happy to be getting love and attention," Kelly shared with Love Meow.

Kelly gave each of them a sweet "Southern Belle" name - Mama Delta Dawn and her babies, Winn Dixie, Coralee, and Georgia Peach.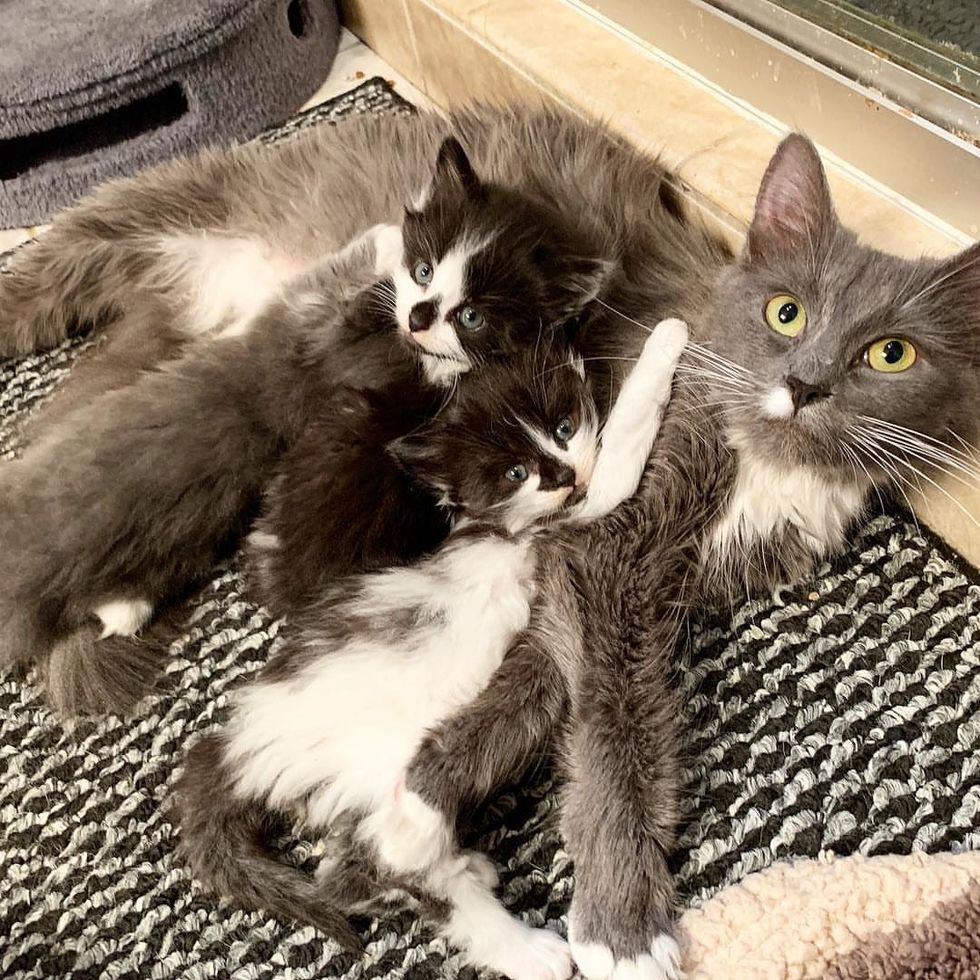 Kelly @kellyfosterkittens
"Mama Delta is gorgeous and so smart! She's sleek and fluffy and the definition of a perfect southern belle."

After weeks wandering the streets with her kittens, it's time for Mama Delta to relax and heal.
(Scroll down for video)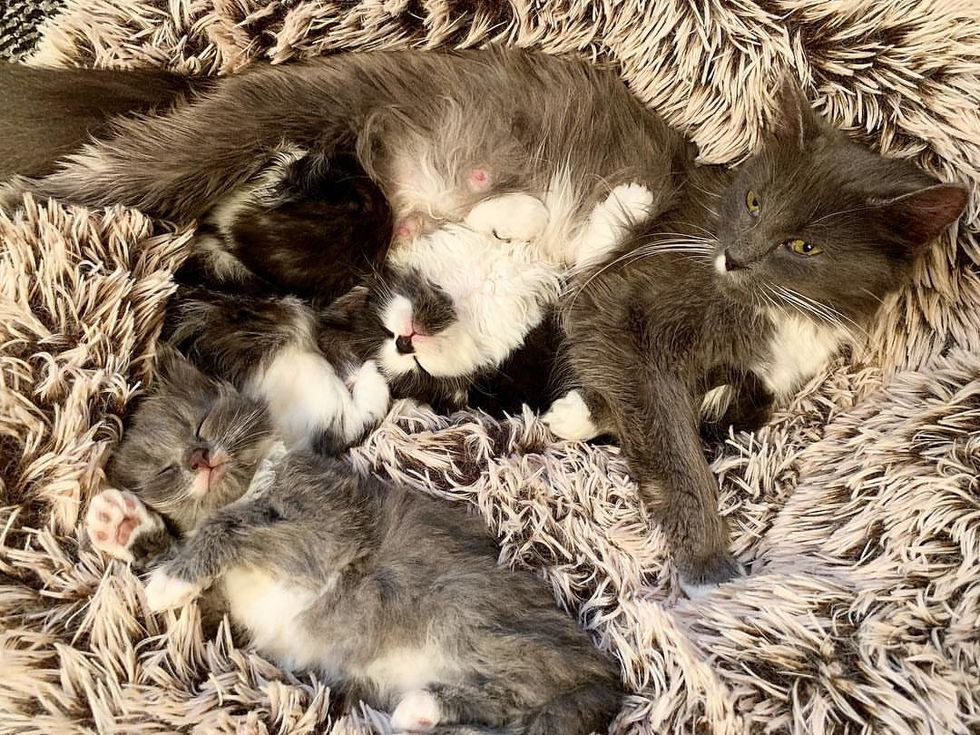 Kelly @kellyfosterkittens
They are trying to help her regain her appetite and overcome an upper respiratory infection.

"She's playing 'catch up' in terms of gaining weight and staying healthy, since she came off the streets just days ago - loaded with fleas, ear mites, and dirt," Kelly said. "She's on some antibiotics, and we hope she's feeling better quickly."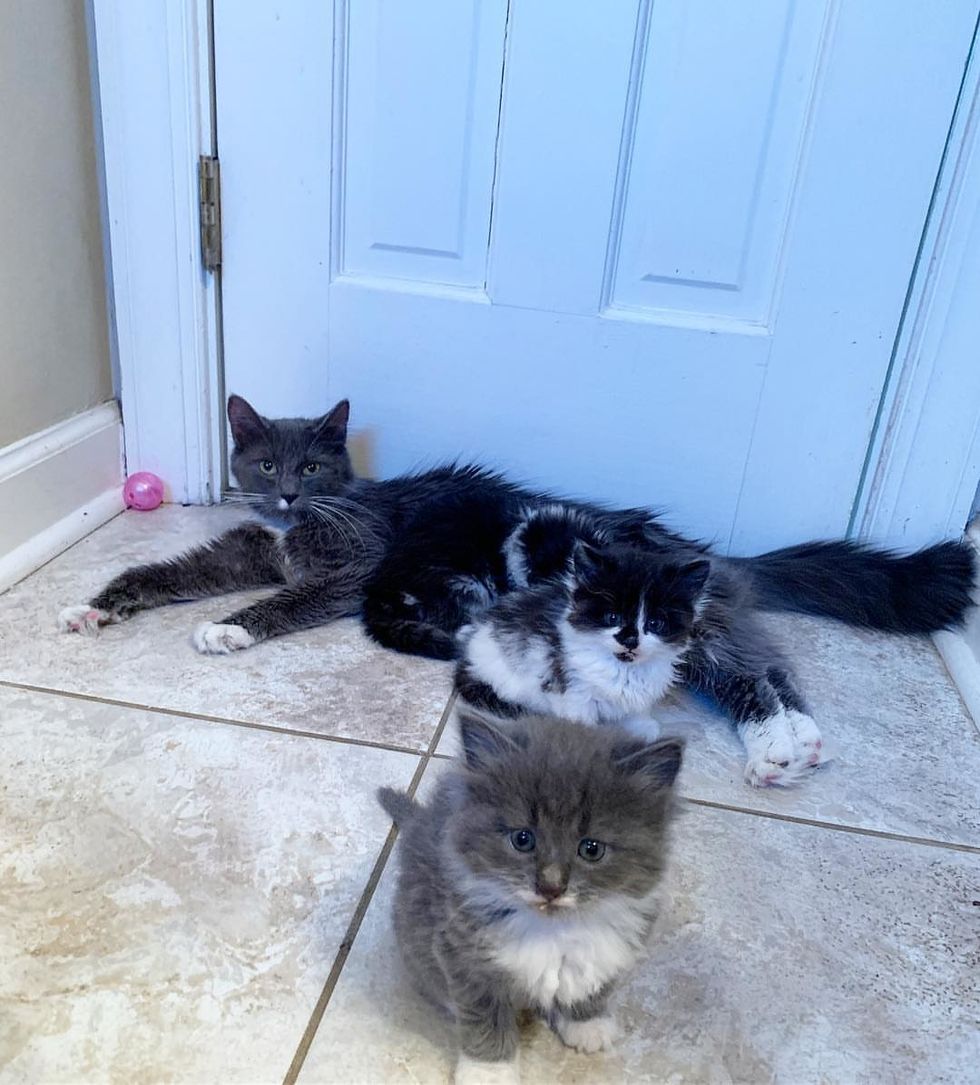 Kelly @kellyfosterkittens
Georgia the little grey kitten is Mama Delta's tiny mini-me.
"She is going to be spayed and never know what it's like to experience a painful heat, needless pregnancy, and being abandoned on the street caring for kittens like her mom had to. They all deserve so much more."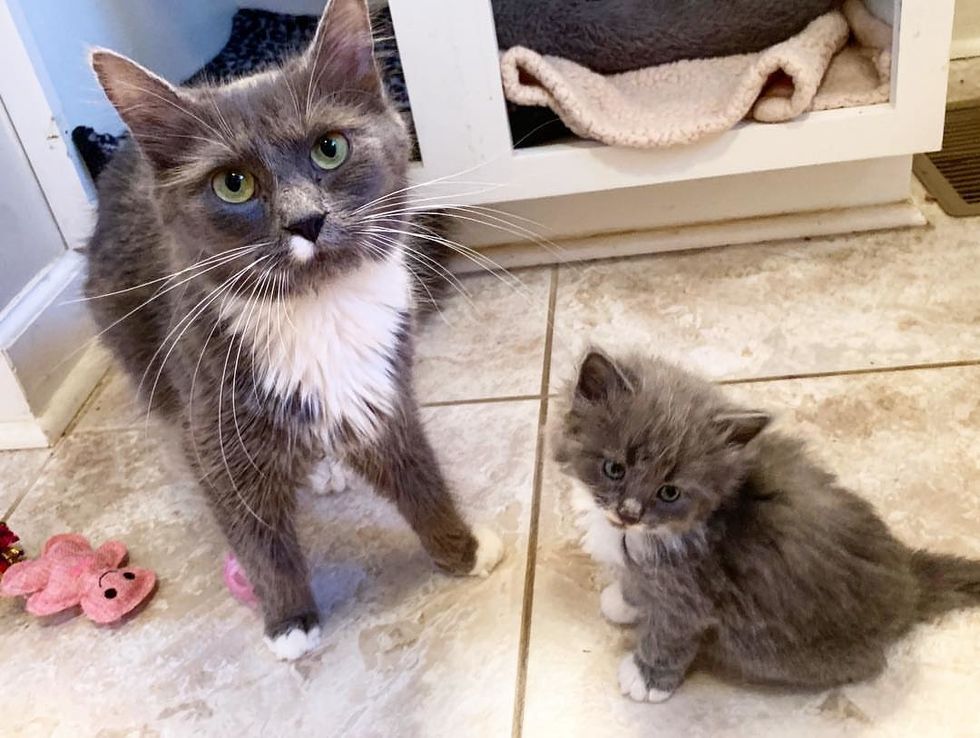 Kelly @kellyfosterkittens
"The kittens are adorably perfect but are a reminder of the magnitude of stray cats and kittens everywhere, so many of which are not ever adopted. This is why it's so important to spay and neuter (to stop this cycle)," Kelly said.
Delta will make a wonderful companion to a loving family she so deserves. They hope to get them adopted in pairs once they are ready to go to forever homes.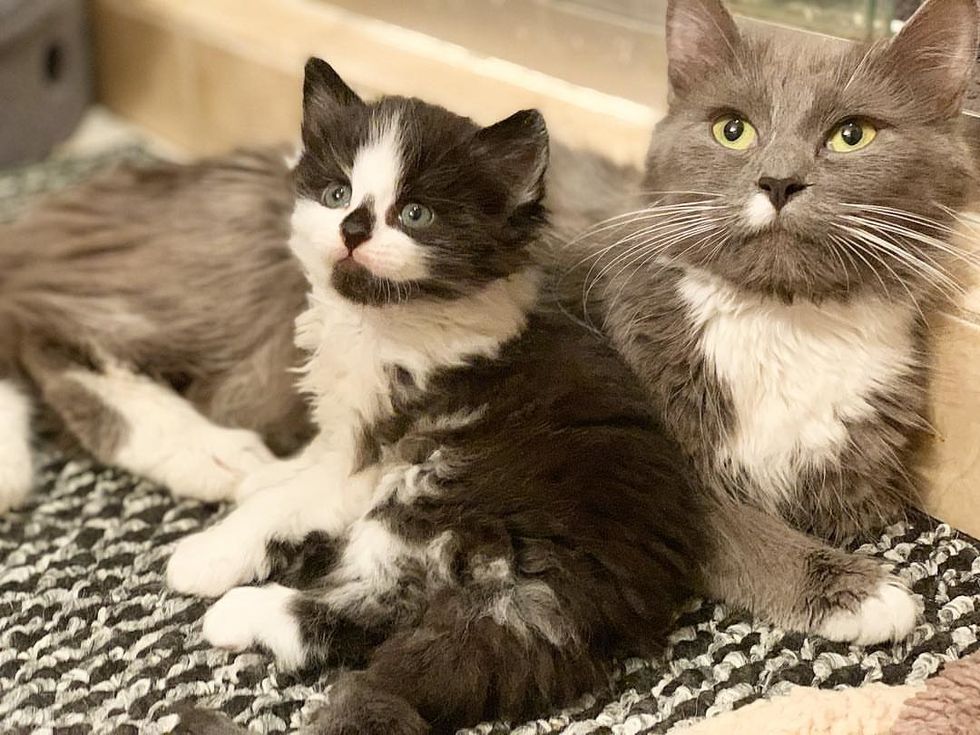 Kelly @kellyfosterkittens
"They are all sweet, sassy southern belles with as much personality as they have fluff!"
Just a week ago, Mama Delta was braving the cold, keeping her kittens out of harm's way. Now she can finally relax and enjoy her new VIP life.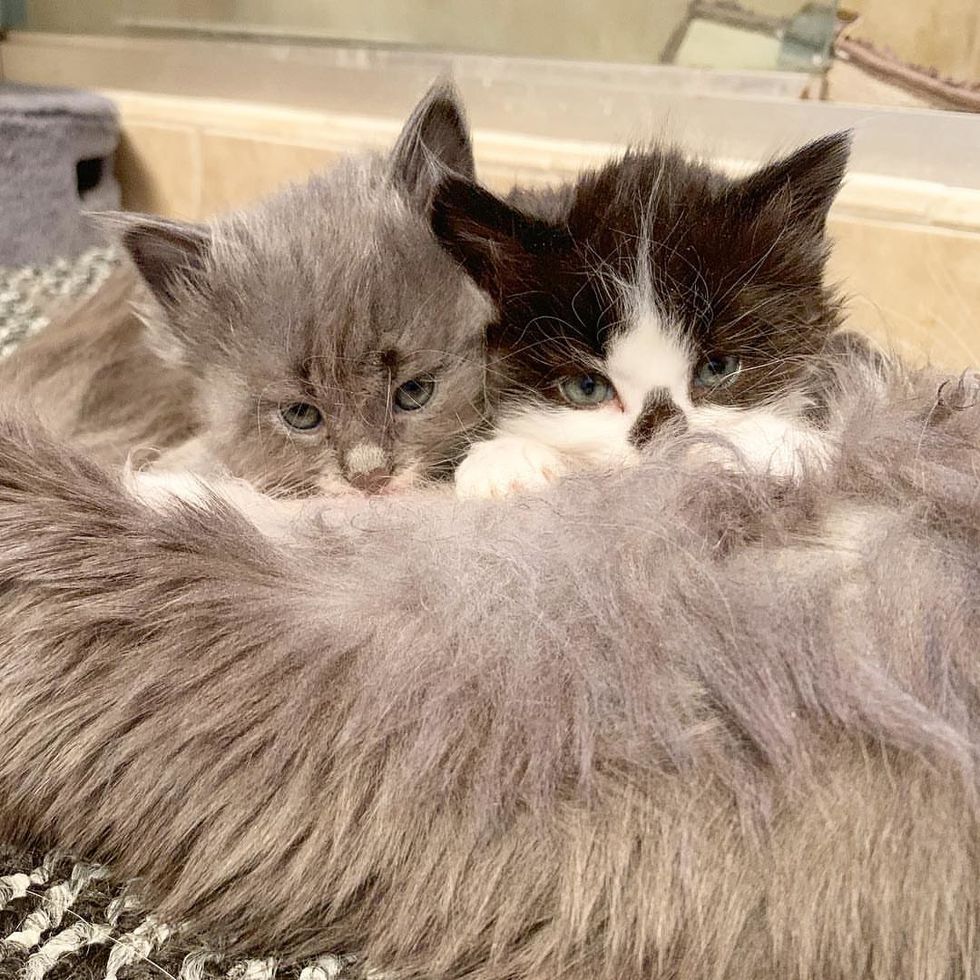 Kelly @kellyfosterkittens
Follow their updates and Kelly's fosters on Instagram.
Watch this adorable family in this cute video:
Cat keeps her kittens safe before they are rescuedyoutu.be
Share this story with your friends.
Related story: Deaf Cat Mom Gets Help for Her Surviving Kittens and Can't Stop Purring