These two rescued kitties came from separate paths. They were brought together one day and formed an instant bond.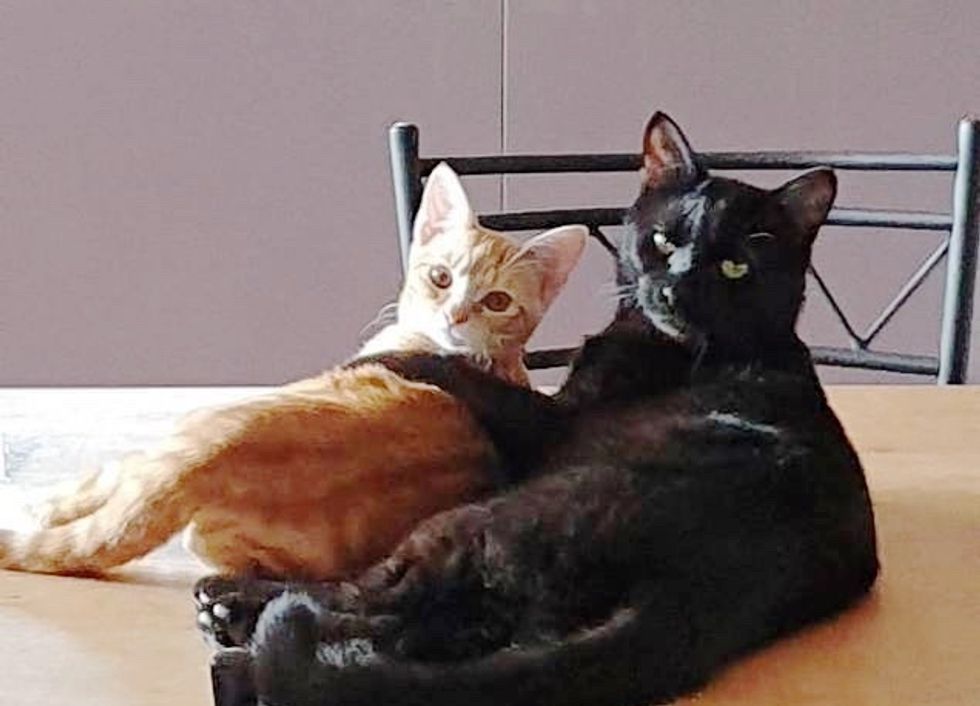 Cheltenham Cat Rescue
Kayleigh the kitten was just a few weeks old when she was rescued by Cheltenham Cat Rescue in Melbourne, Australia. The little singleton didn't want to be alone so on Christmas Eve last year, they found her a buddy.

Jaxson the cat was brought to the rescue for a chance at a better life. He was a love-bug from the start and couldn't get enough attention and belly rubs. When they paired him up with Kayleigh who was a few months his junior, they immediately took to each other and started snuggling.
Kayleigh the rambunctious ginger melted when Jaxson doted on her with licks and cuddles. He quickly took on the role as her big brother, giving her mandatory baths and watching over her every step of the way.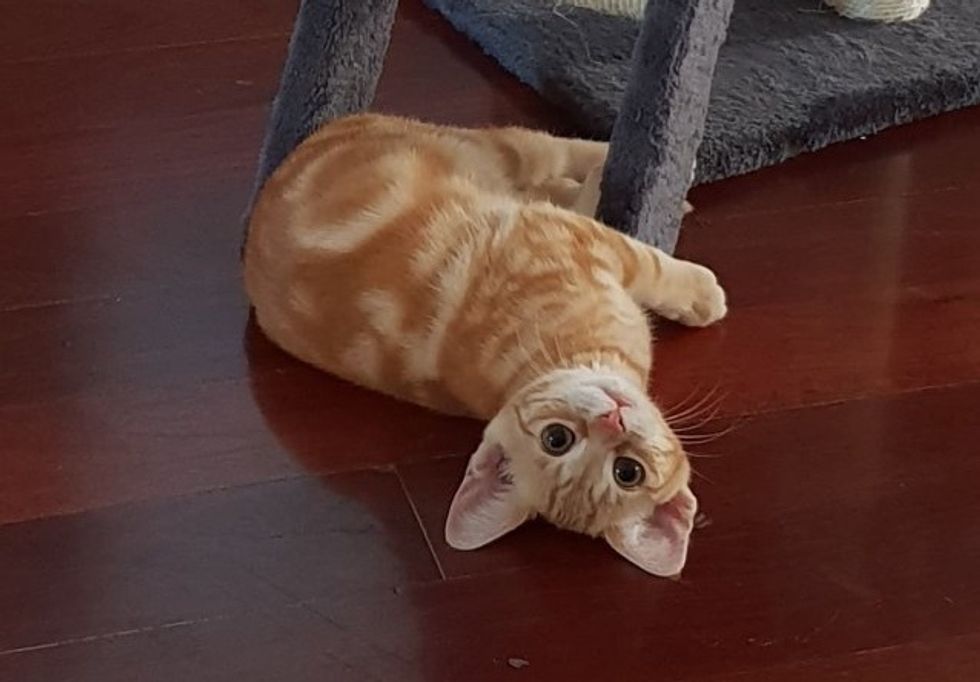 Cheltenham Cat Rescue
"Being smaller than Jaxson, Kayleigh has figured out she can sneak up on him when he's not looking and start a chasey game with him," Cheltenham Cat Rescue said.
"She can certainly hold her own with someone three times her size."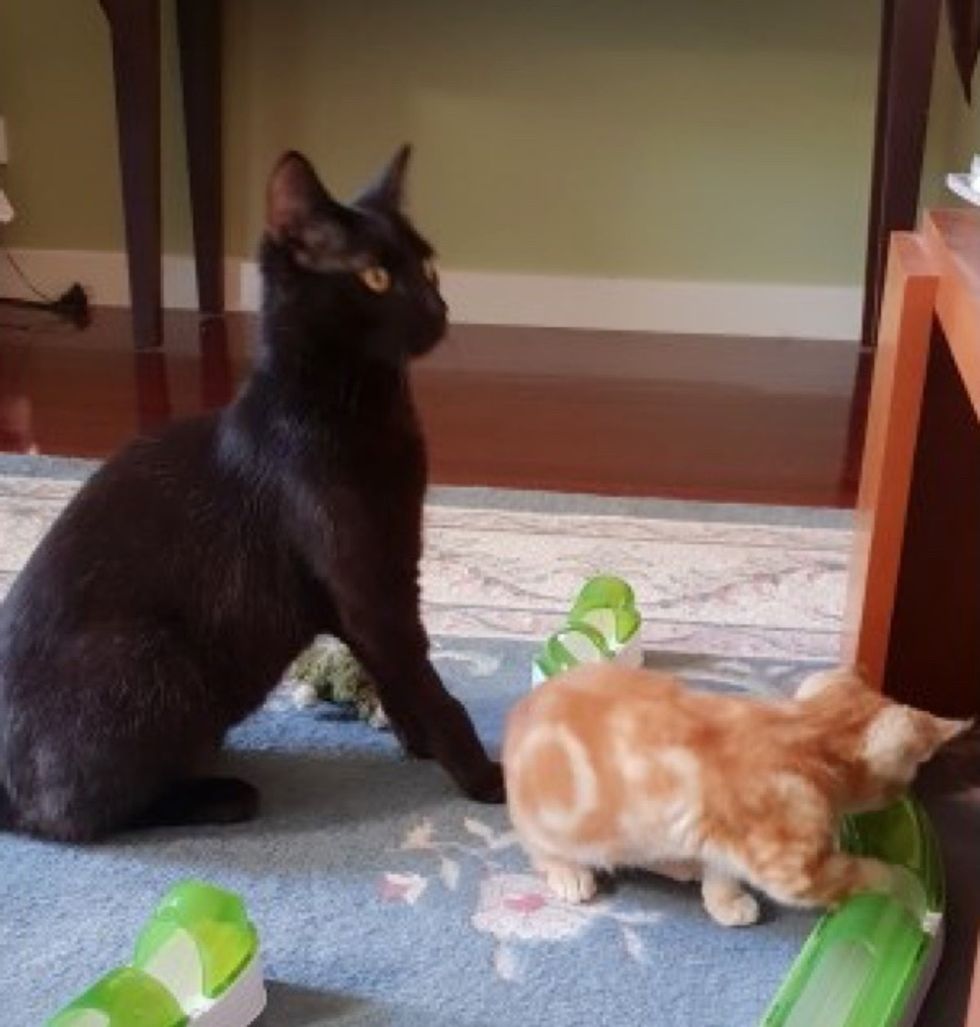 Cheltenham Cat Rescue
"Jaxson plays the big brother to Kayleigh and they have formed a very strong bond. Both have very individual personalities with Jaxson being the more gentle and good natured boy and Kayleigh being the independent and more determined girl."
After scampering around the house, playing and wrestling, the two best friends will snuggle up together for a nap before their next adventure.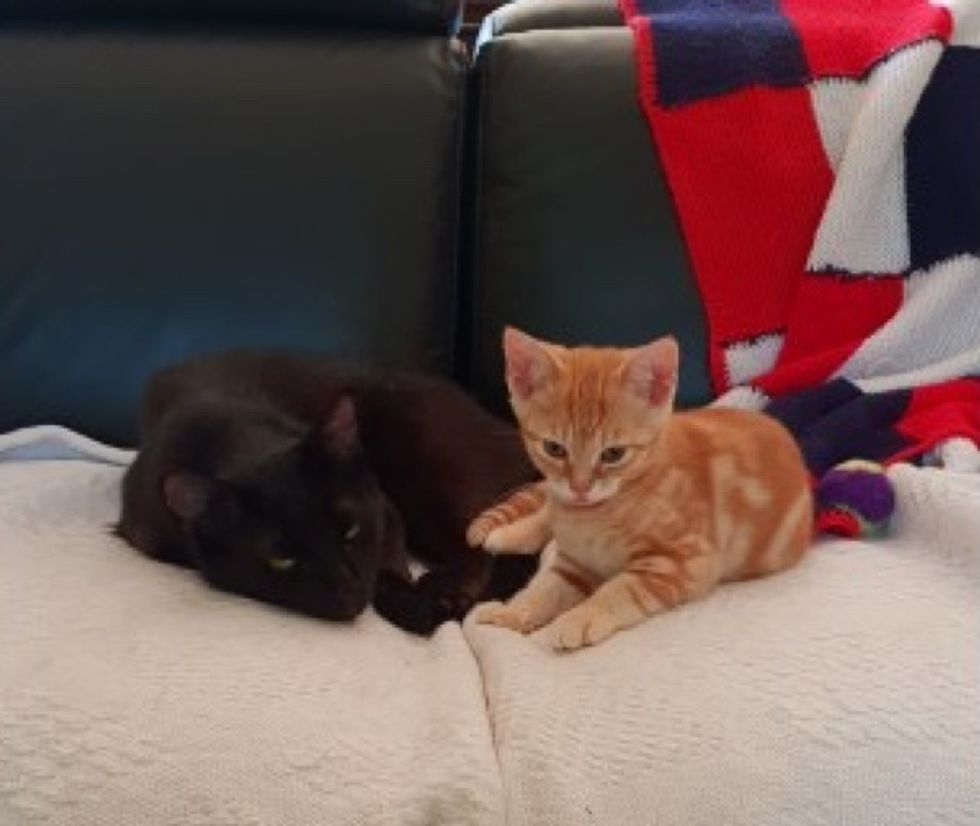 Cheltenham Cat Rescue
"When it comes to settling down at night or even during the day for a snooze, you will find them cuddling up together and often him grooming her."

Kayleigh looks up to her big brother who is very protective of her. She will seek him out when he is not around and curl up next to him when she naps.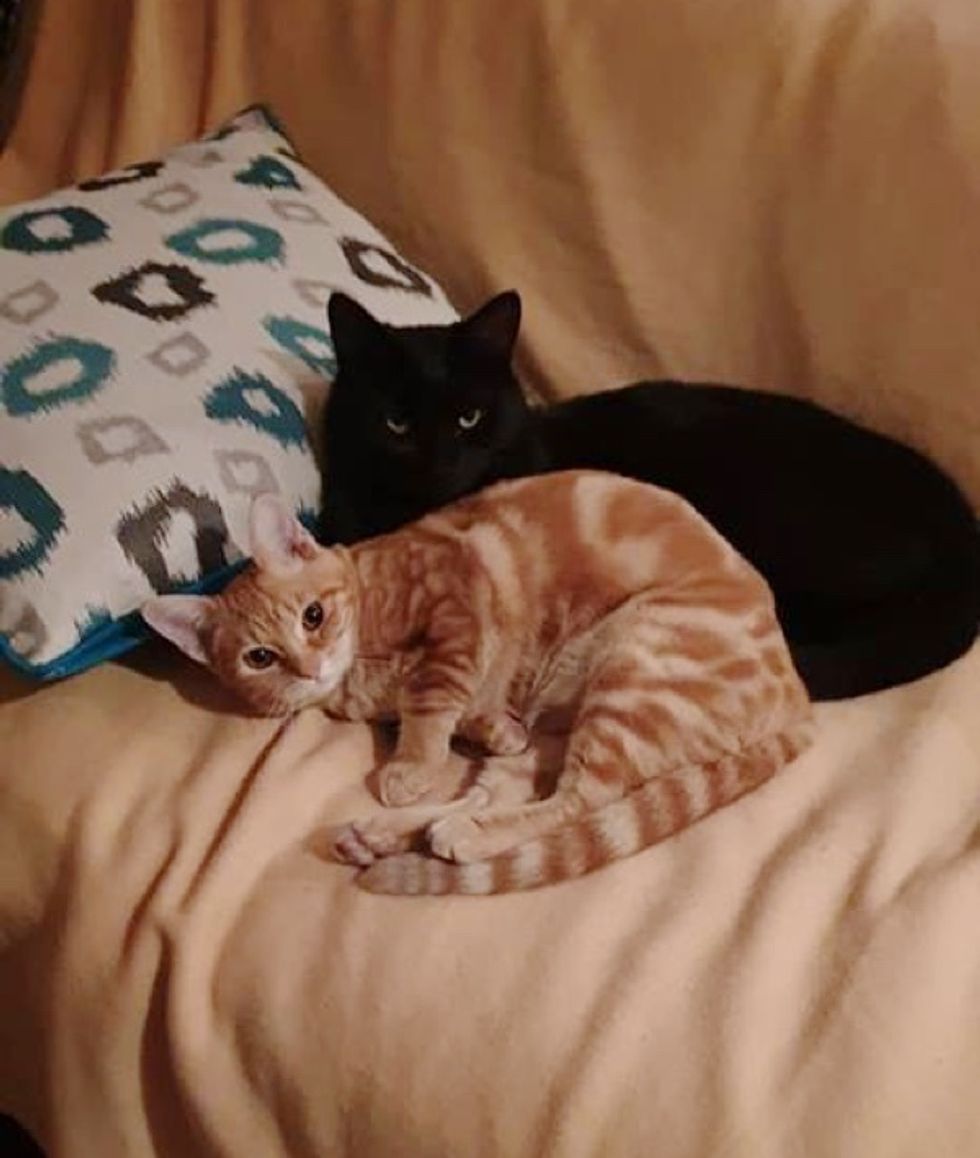 Cheltenham Cat Rescue
Knowing how bonded they are, the rescue hopes to find them a loving home together.

Watch the two best friends in this video:
Rescued Cat Finds Kitten to Be His Best Friendyoutu.be
After six months in foster care, Kayleigh has grown by leaps and bounds and her brother has blossomed into a beautiful cat.
The two are so ready for their next chapter in life - a forever loving home.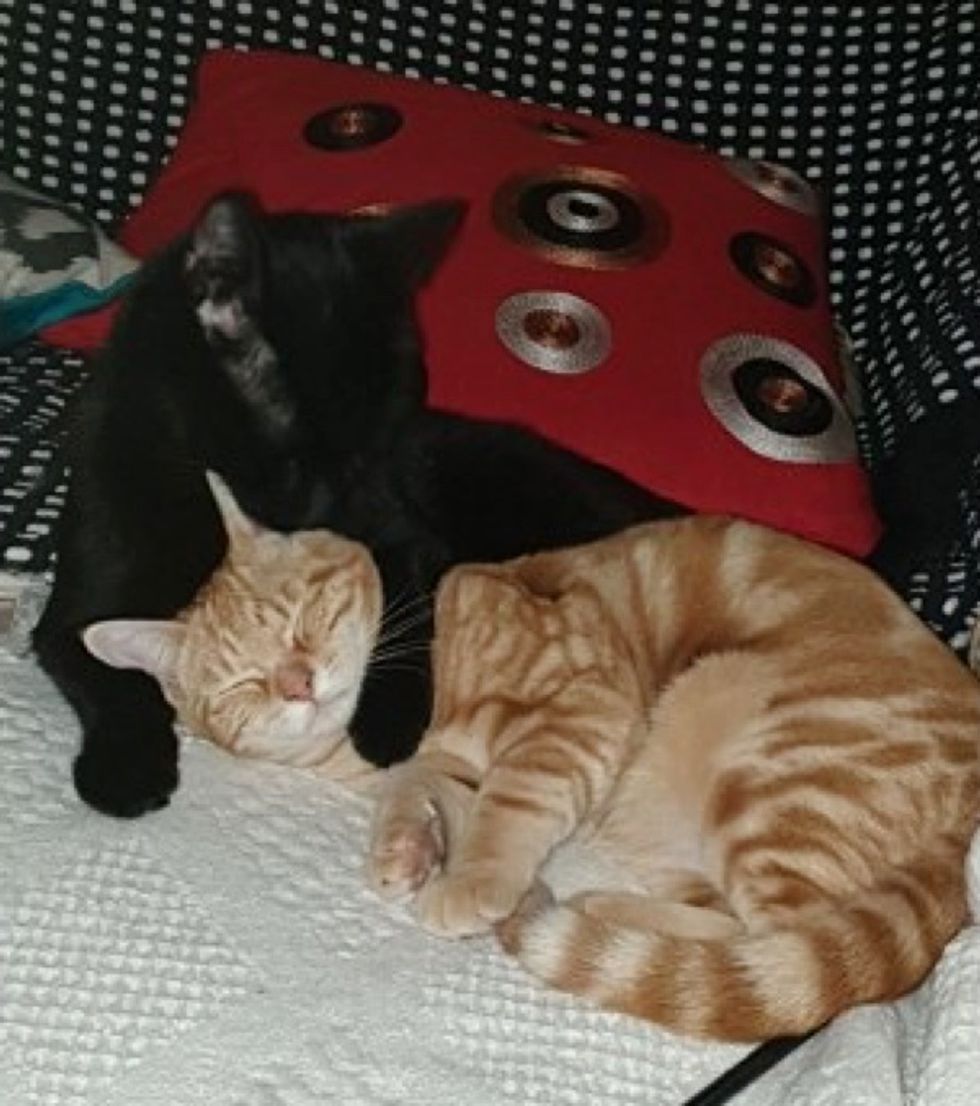 Cheltenham Cat Rescue
They knew they needed each other when they first met, and have been inseparable ever since.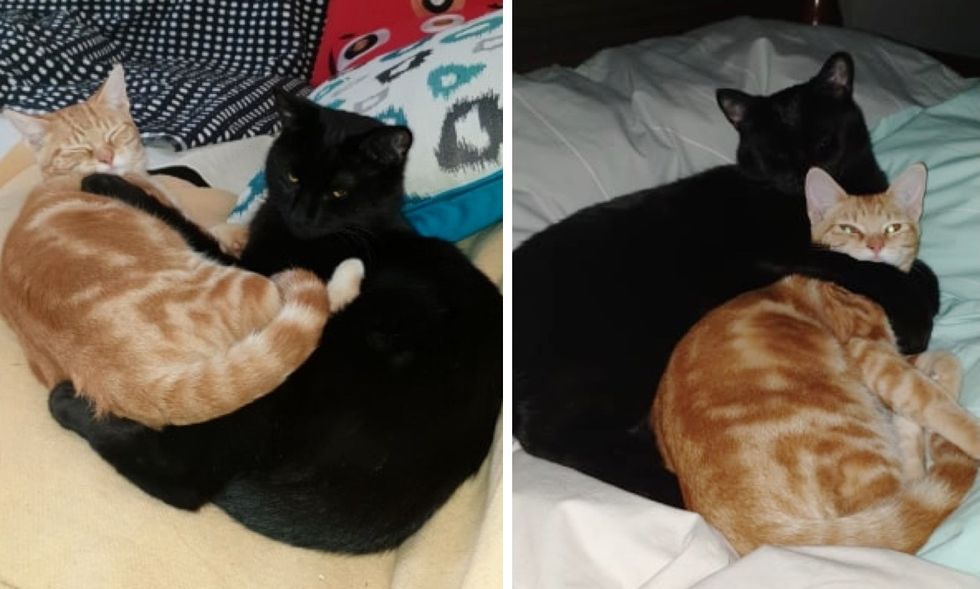 Cheltenham Cat Rescue
Share this story with your friends. Follow Cheltenham Cat Rescue on Facebook and Instagram. If you are interested in adopting the two best friends (in Melbourne, Australia), click here for more info.
Related story: Stray Kitten with Curled Ears and Extra Toes Follows a Cat and Insists on Being Her Friend