A woman from Georgia adopted a near-blind cat and went back to the shelter when she found out that he has a brother who was also born special.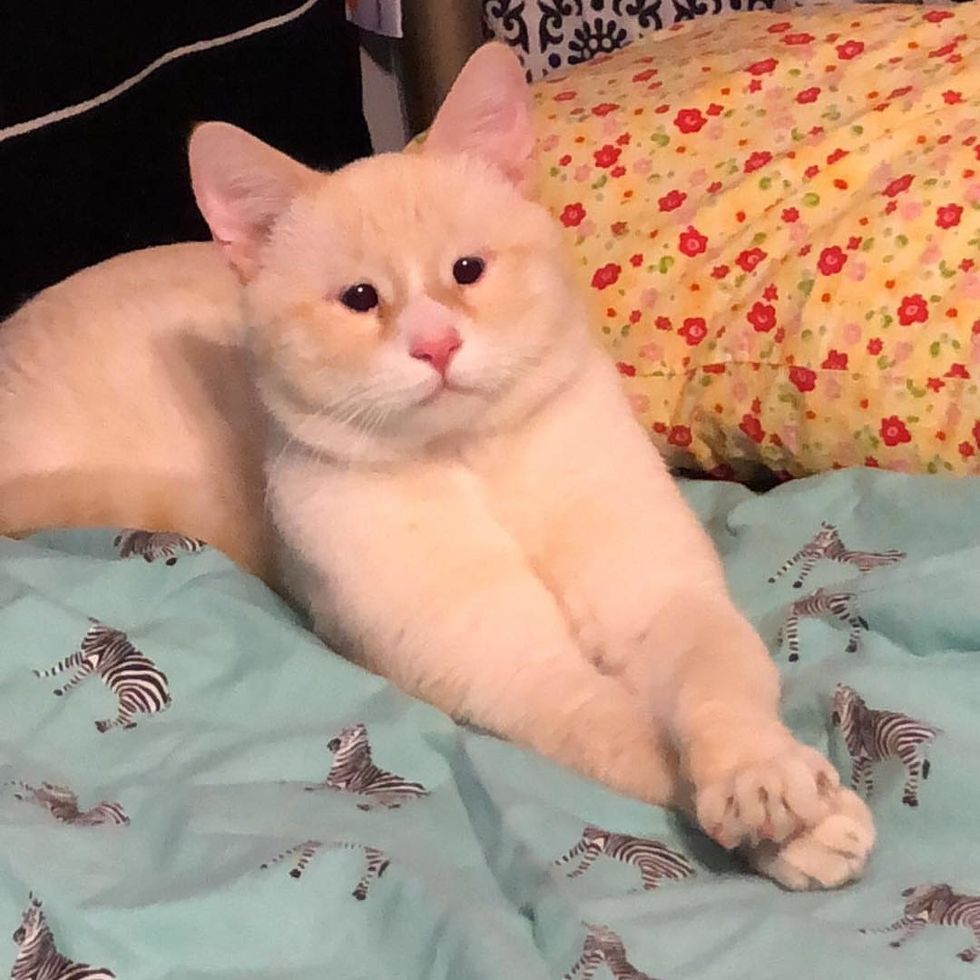 Lola Ayers
Lola Ayers went to the shelter about a year ago, looking for a new cat. She met a kitty named Humphrey who was born with a congenital condition called Microphthalmia, in which the eyes are abnormally small.

Humphrey has very poor sight but is extremely adaptable and uses his other heightened senses to help him navigate and do things just like any other cat.
"I knew that Humphrey was the one when I first saw him. The way he interacted with me compared to the other cats I'd seen at the shelter, he was immediately attached to me," Lola told Love Meow.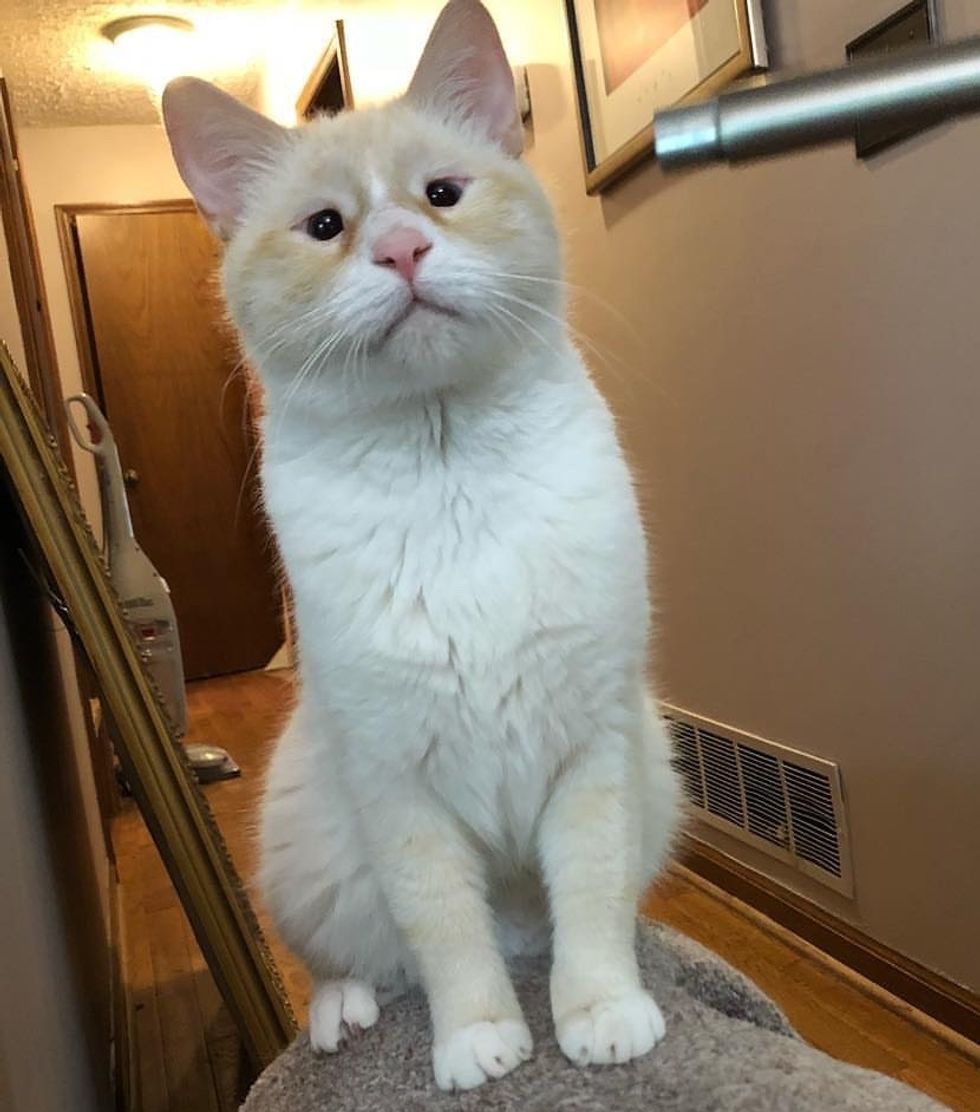 Lola Ayers
While she was asking about Humphrey, she noticed another cat who also had an eye abnormality. She filled out the paperwork and went home with her newly adopted cat.

Over the next several months, she couldn't stop thinking about the other cat and wondered if that kitty had found a home. "I went on Facebook and found that he was rescued by Purr Nation in Woodstock, Georgia," Lola said.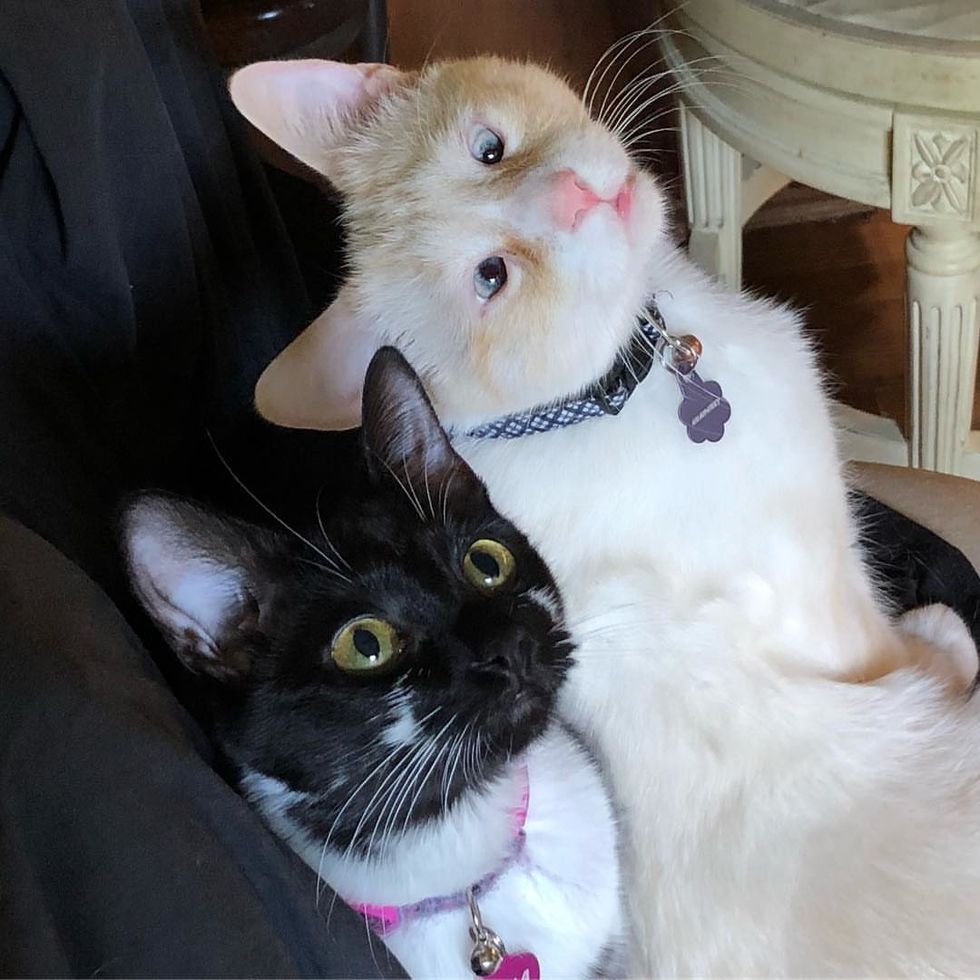 Humphrey and his new sister Luna Lola Ayers
She reached out to the rescue and was surprised to learn that the kitty that she had been thinking about, is Humphrey's birth brother, and he was still looking for a home. Lola immediately offered to adopt him.

The shelter was overjoyed about the good news and waived the adoption fee for the kitty. "Edgar (the brother) was also born with Microphthalmia. He has eyelid agenesis as well, which means his eyelids weren't fully developed."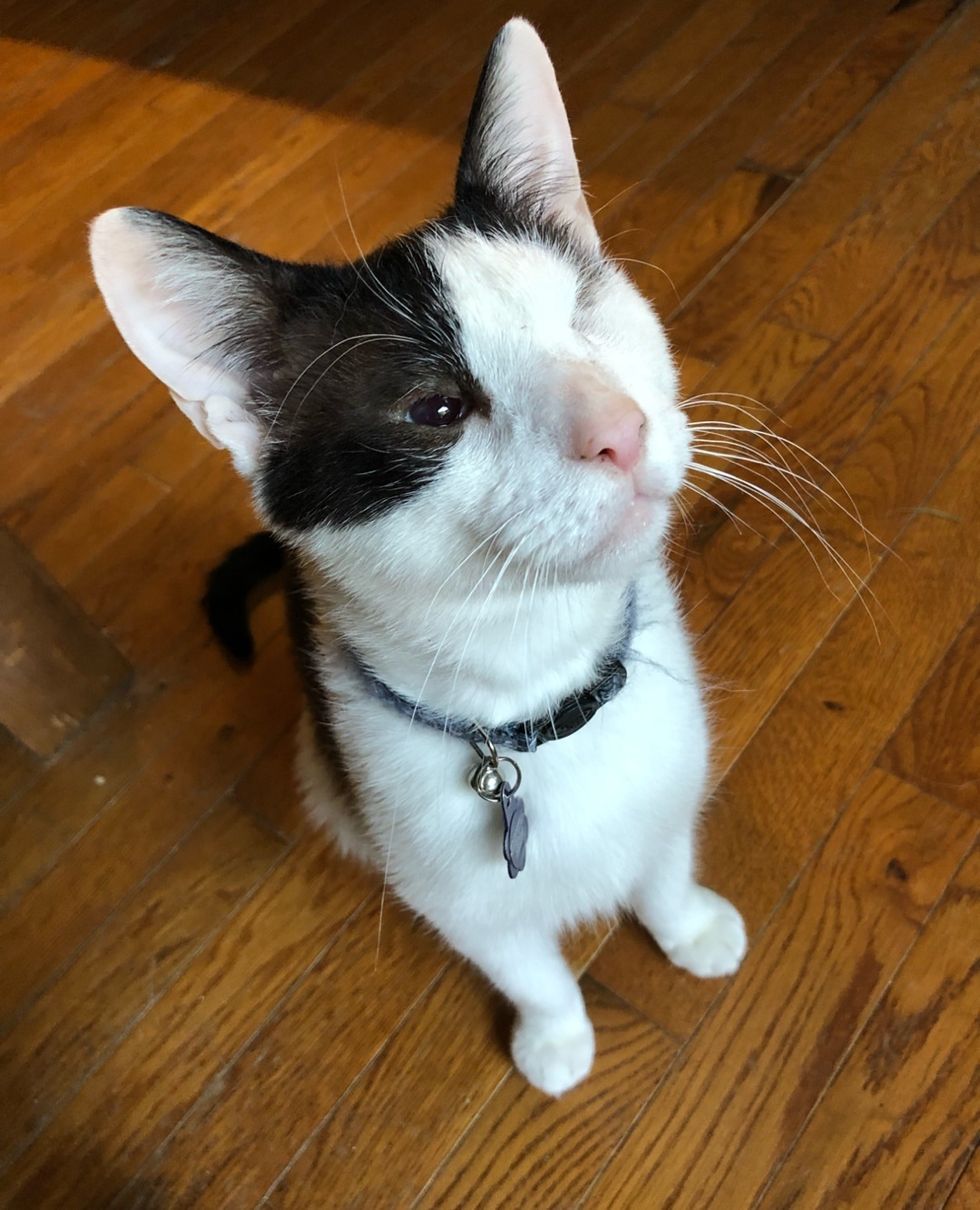 Lola Ayers
After seven months, the two brothers were back together in their forever home. Humphrey immediately recognized his brother by his scent and followed him around the house. Edgar was a bit shy after having gone through an eye surgery and recovery.

Watch their reunion in this video:
"After getting used to his surroundings, Edgar started to remember Humphrey, and now it's as if they were never apart," Lola told Love Meow.

They are back together, completely inseparable.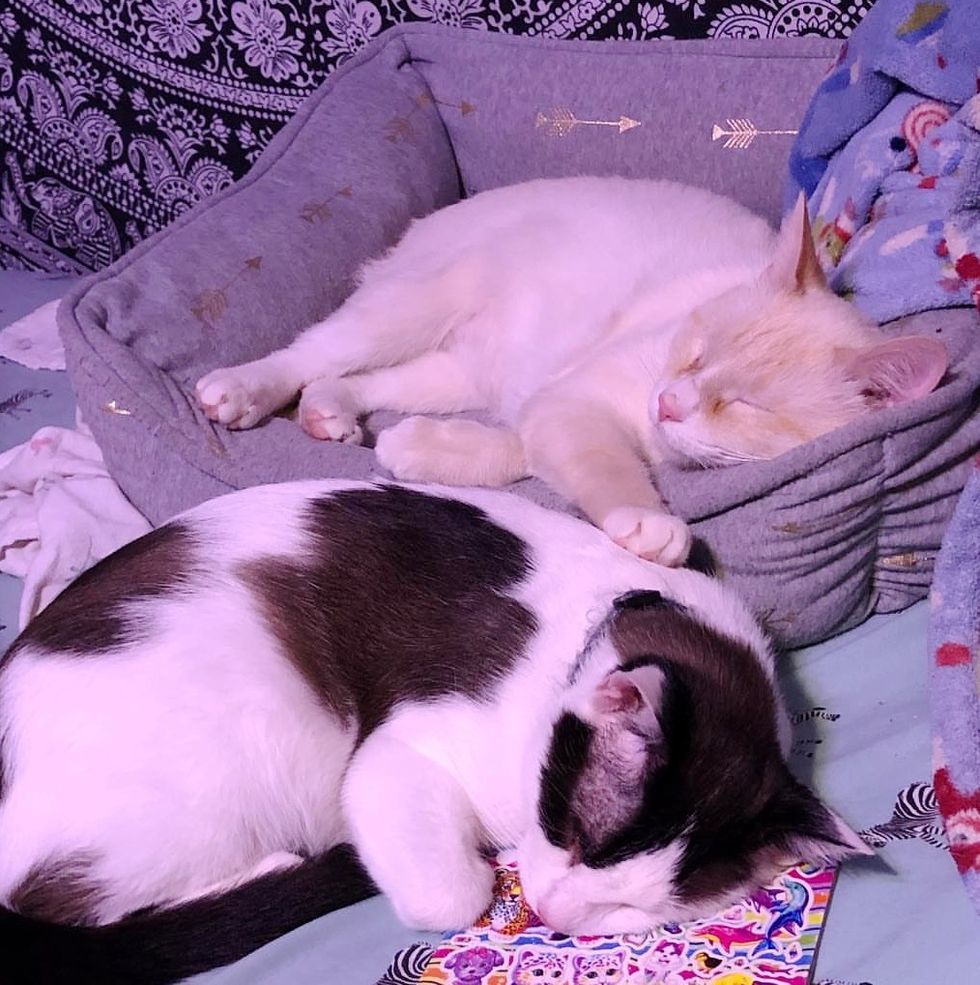 Lola Ayers
"They're both very protective of each other, and they're always watching to make sure the other is safe," Lola told Love Meow.
"Humphrey is definitely the protector since Edgar can't see as well."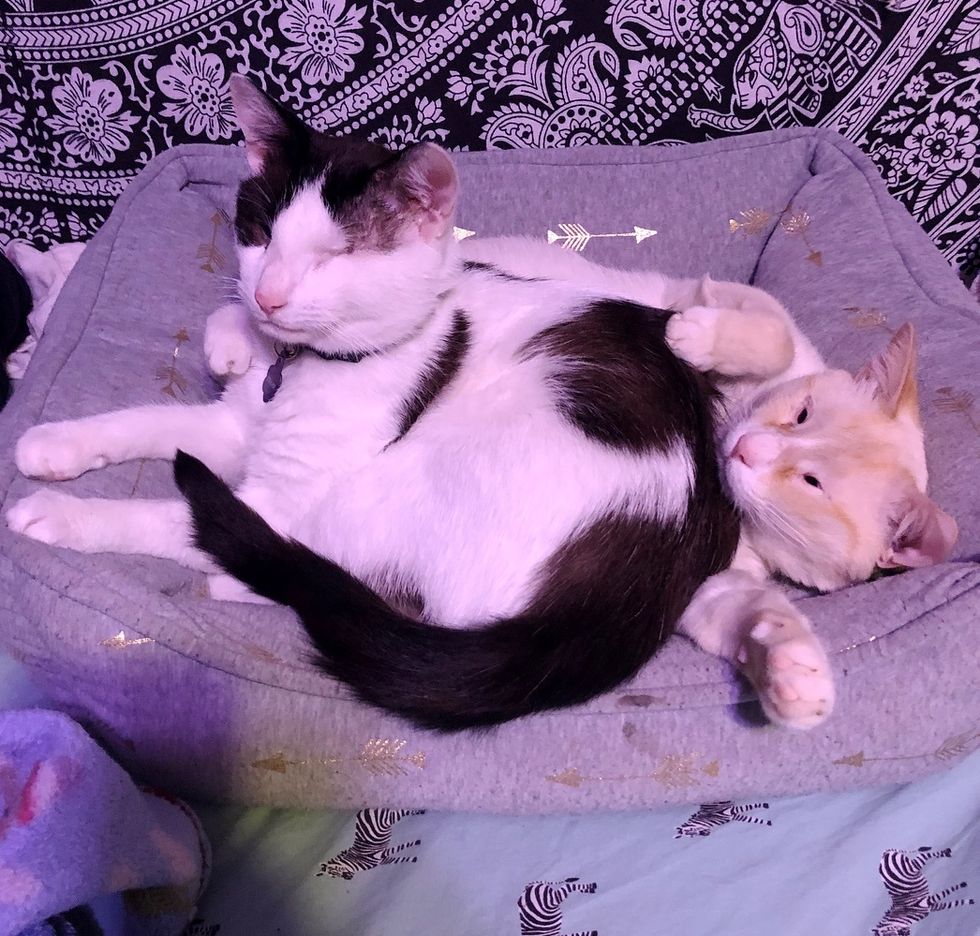 Lola Ayers
"Their personalities are the sweetest, they love to cuddle and talk to you," Lola told Love Meow. "They love to run around the house and get into trouble together!"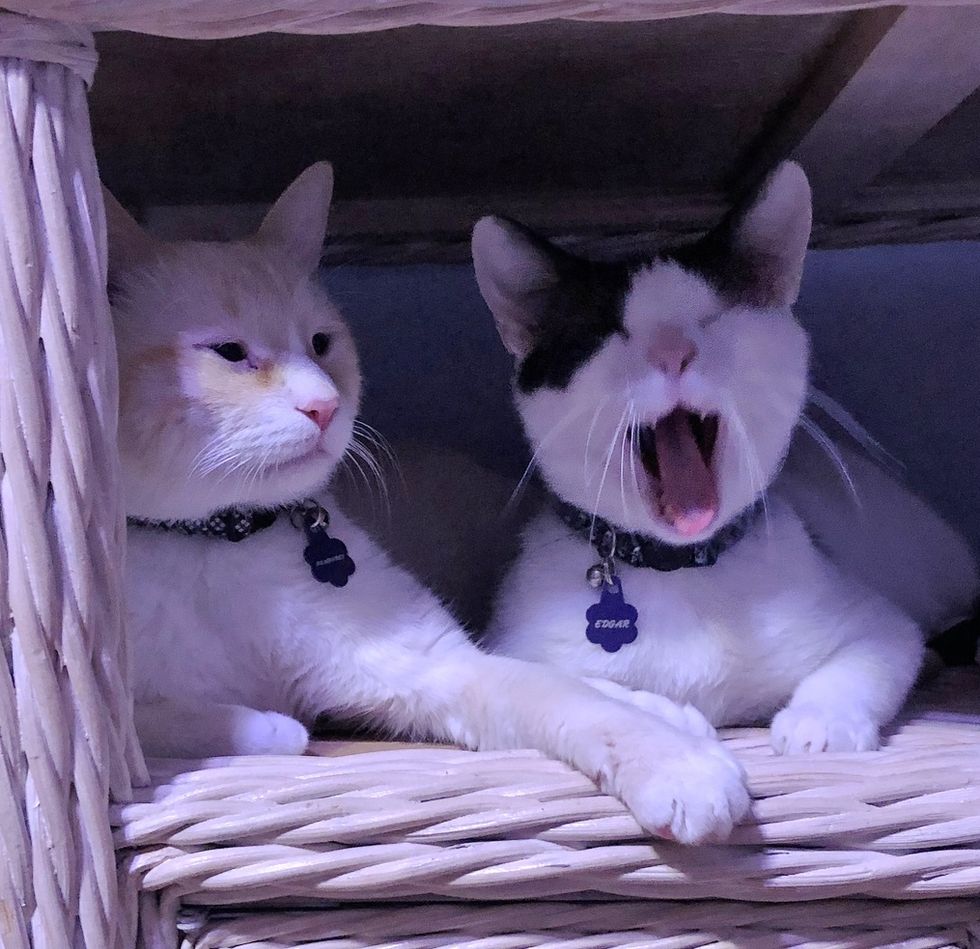 Lola Ayers
Share this story with your friends. Follow Humphrey and Edgar's adventures on Instagram and Facebook.
Related story: Woman Found Blind Twin Kittens Who Have Each Other No Matter What