Every day when it's 30 minutes before mealtime, these five kitties work together to remind their human dad of what's more important.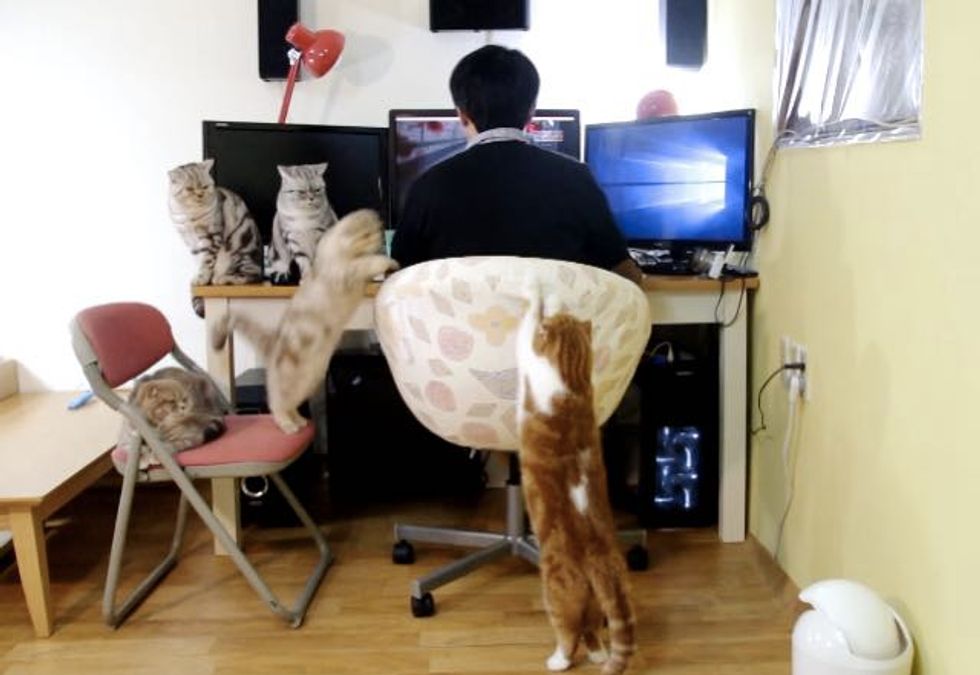 These kitties surely know how to convince their humans to do what they want. Right before dinner, all five fluffy kitties gather around by their human dad's desk. They use their body language and even sneak in a few kisses to tell their dad it's time to eat!
[Scroll down for video]
Cats are very persuasive little creatures!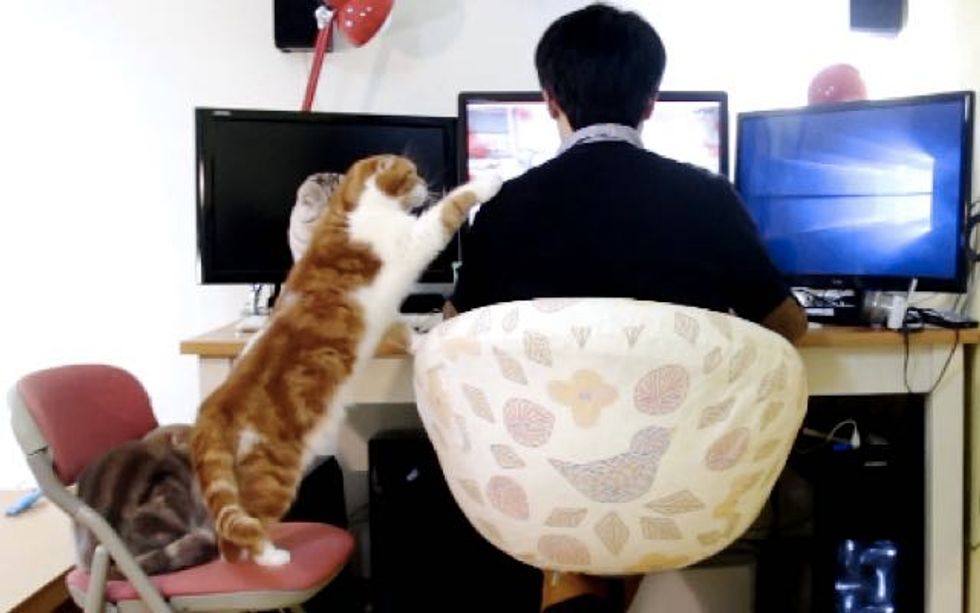 Watch the full video here:
How do your kitties ask you for food? Share this cute video!